Official Group
1000 Amps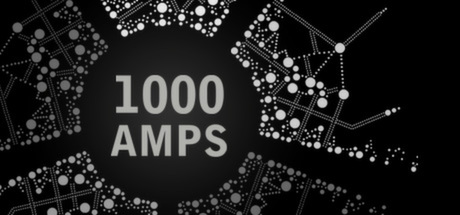 578 Members
|
14 In-Game
|
137 Online
|
0 In Group Chat
No information given.
Some among us will recall that quite some time ago there was a large update. It worked on Windows but not on OSX. That changes today!
The 2.0 update, now available and working on both Windows and OSX, is a complete overhaul of the game that completely ditches Flash. The immediate advantages of this is to allow fullscreen that doesn't run in auto-max resolution, have saves that weren't left to the whims of a web browser, and allow for standard Steam features like the overlay and achievements. Here's a list of the notable changes:
-Teleport now saps 'flow' tiles
-Each room has a name
-In-Game Mini-Map (can be enabled from pause menu)
-Full pause map, shows you what rooms you've completed at a glance
-Battery now shows how many tiles remain to be lit
-Completely new look for text elements in the HUD
-4:3 Aspect Ratio
-Steam Overlay
-Steam Achievements (10 of them)
It should be noted that the change in how saves work means that any save data from the Flash version will not carry over. I realize this might not be to everyone's liking so on Windows I left the Flash version in the download, and on OSX put the Flash version into an easily accessible beta.
Another change that should be noted is that the new version uses raster instead of vector graphics. There were several reasons for this, and the most tangible benefit is that the game will in general run better on better machines. This wasn't always the case with the Flash version.
And that should about do it! I'd like to apologize again to OSX users for taking so long with this update. I hope you'll enjoy the update!
As always, you can reach me on twitter: @OutManOdd
Or you can just e-mail me:
bbrizzi@theoddmanout.net
-Brandon Brizzi
See all 5 comments