Groupe officiel
Ms. Splosion Man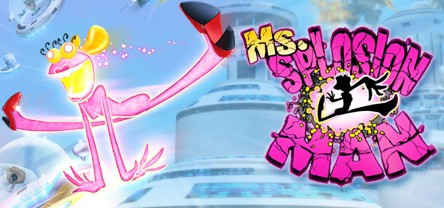 437 Membres
|
10 En jeu
|
89 En ligne
|
0 dans le chat de groupe
Aucune information disponible.
Ms. Splosion Man will now use Steamworks in place of Games for Windows Live. Achievements and cloud saving are now available. You can also convert your previous GFWL save file to a Steam save file. Please note that you will need GFWL installed in order to convert your save game file. Once converted, GFWL will no longer be needed.
Notes:
If you receive an error while converting your GFWL save game just ignore it and continue anyway. The conversion process will still continue. If for some reason it fails, try updating GFWL to the latest version. Link for GFWL update: http://go.microsoft.com/fwlink/?LinkId=98609


If you still have your save game file but no longer have GFWL installed the conversion tool will fail. Please reinstall GFWL in order for the conversion tool to work. http://go.microsoft.com/fwlink/?LinkId=98609
Feel free to contact us at
support@twistedpixelgames.com
or post
http://steamcommunity.com/app/105420/discussions/
here if you have any problems.
Voir les 6 commentaires