Containing item: "Bandolier - Bags and Pouches"

Showing 31-60 of 2,409 entries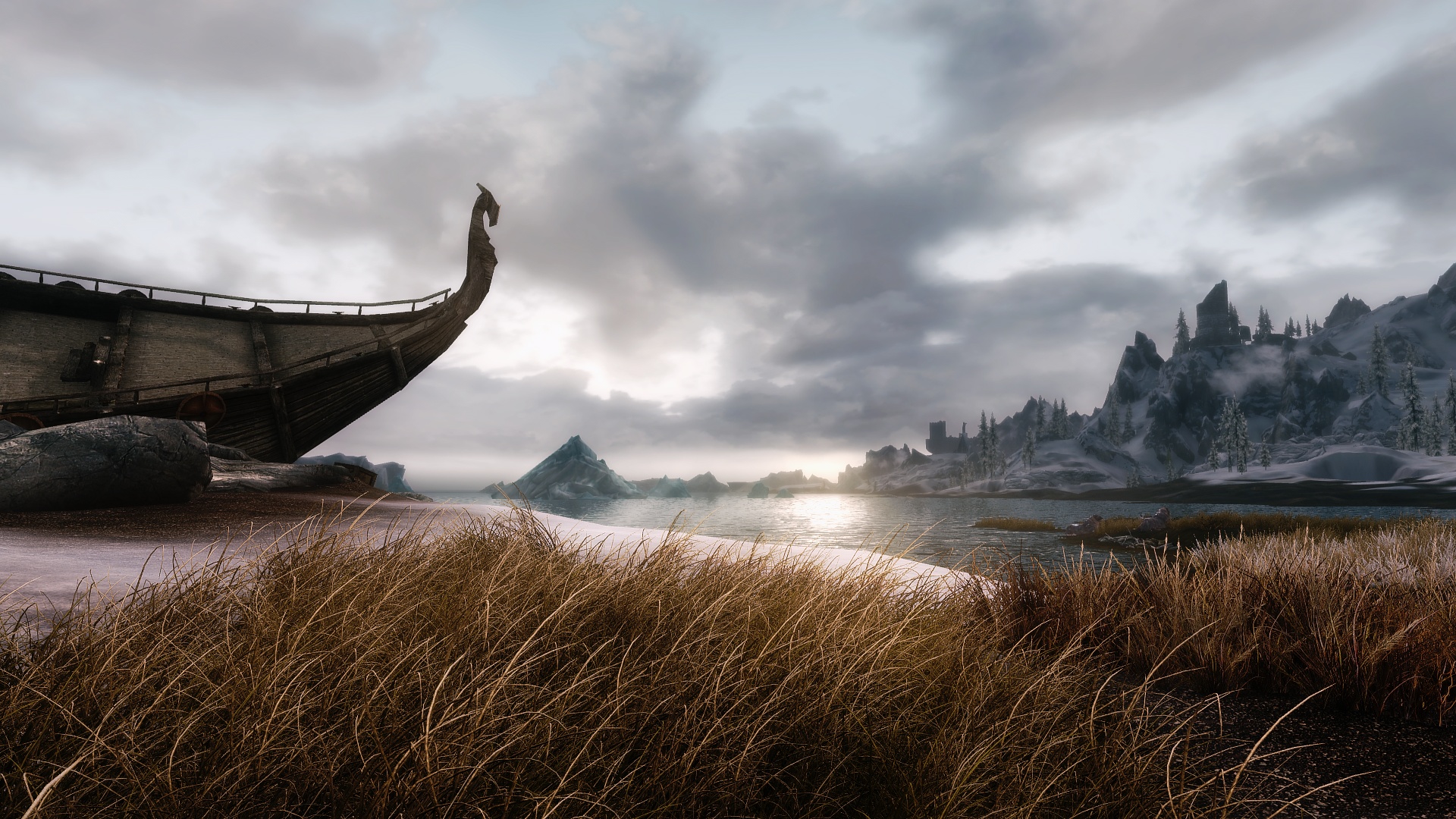 Skyrim Immersion & Survival
Collection by
PizzaMore
A collection of immersive and survival mods that make Skyrim a battle to stay alive. This may include graphic and audio recommendations. Do note that some of the mods included may be modifications that are to be considered cheats or exploits. (ie. Merchan...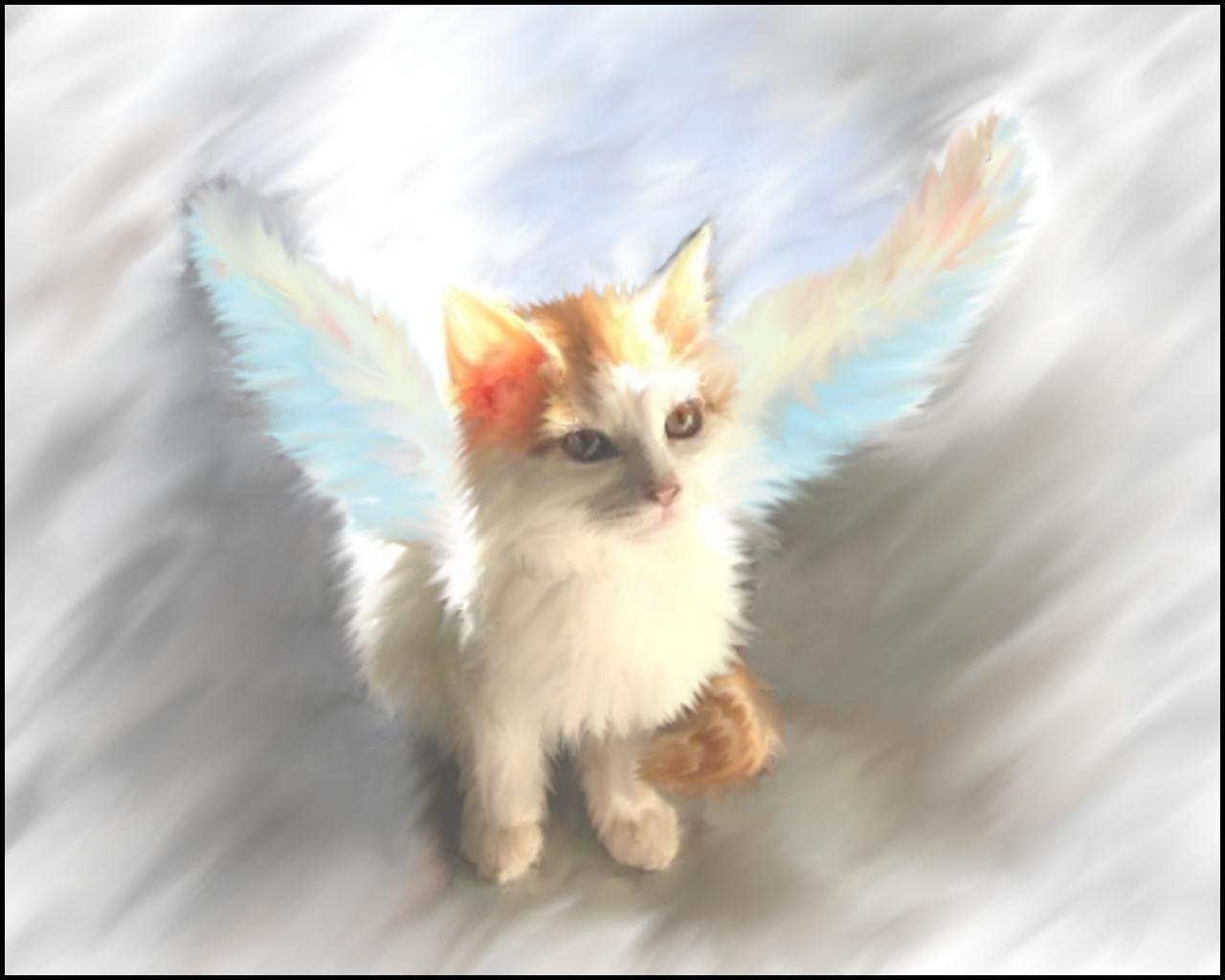 Will's skyrim essentials
Collection by
TAW Templar
MODS N STUFF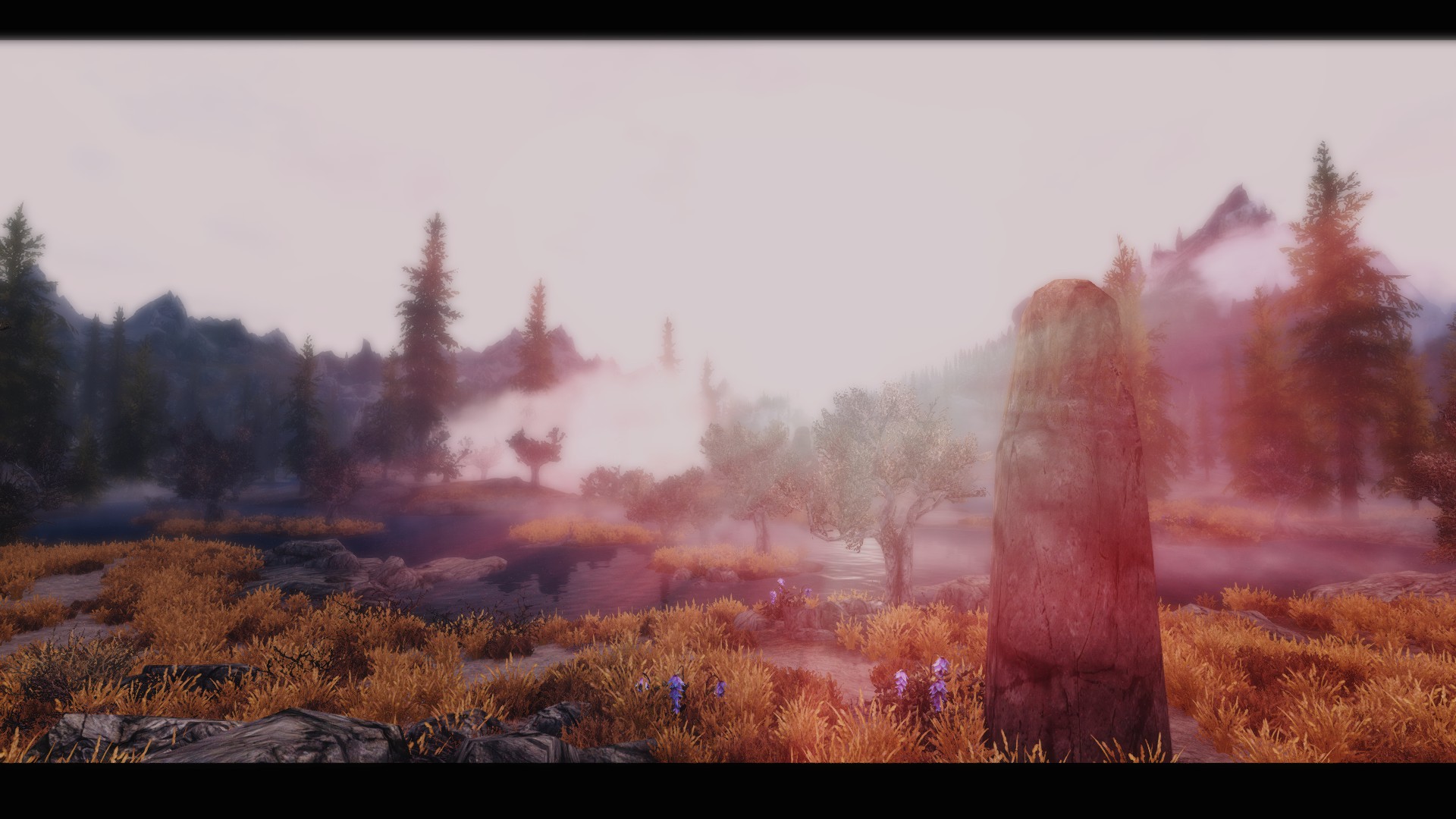 Enhanced environment, graphics and immersion
Collection by
Kunter
Hello all ! This is a mod collection which attempts to increase the vanilla experience by adding better graphics, a more immersive environment and better gameplay elements and details. Realistic lightning in donjon for stressful atmoshpere and beaut...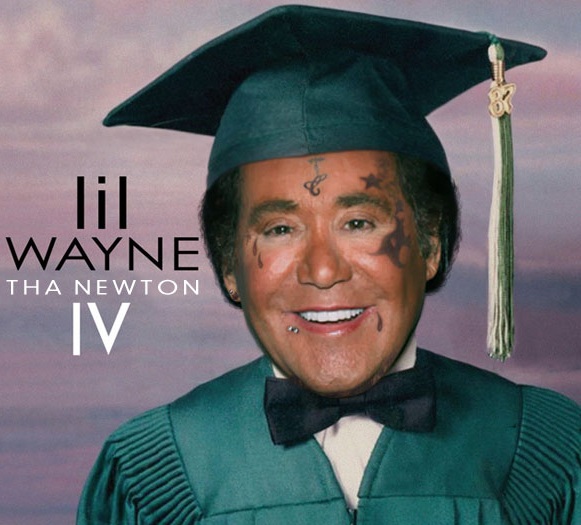 Skyrim V2.0
Collection by
Draxx Them Sklounst
Essential Skyrim Mods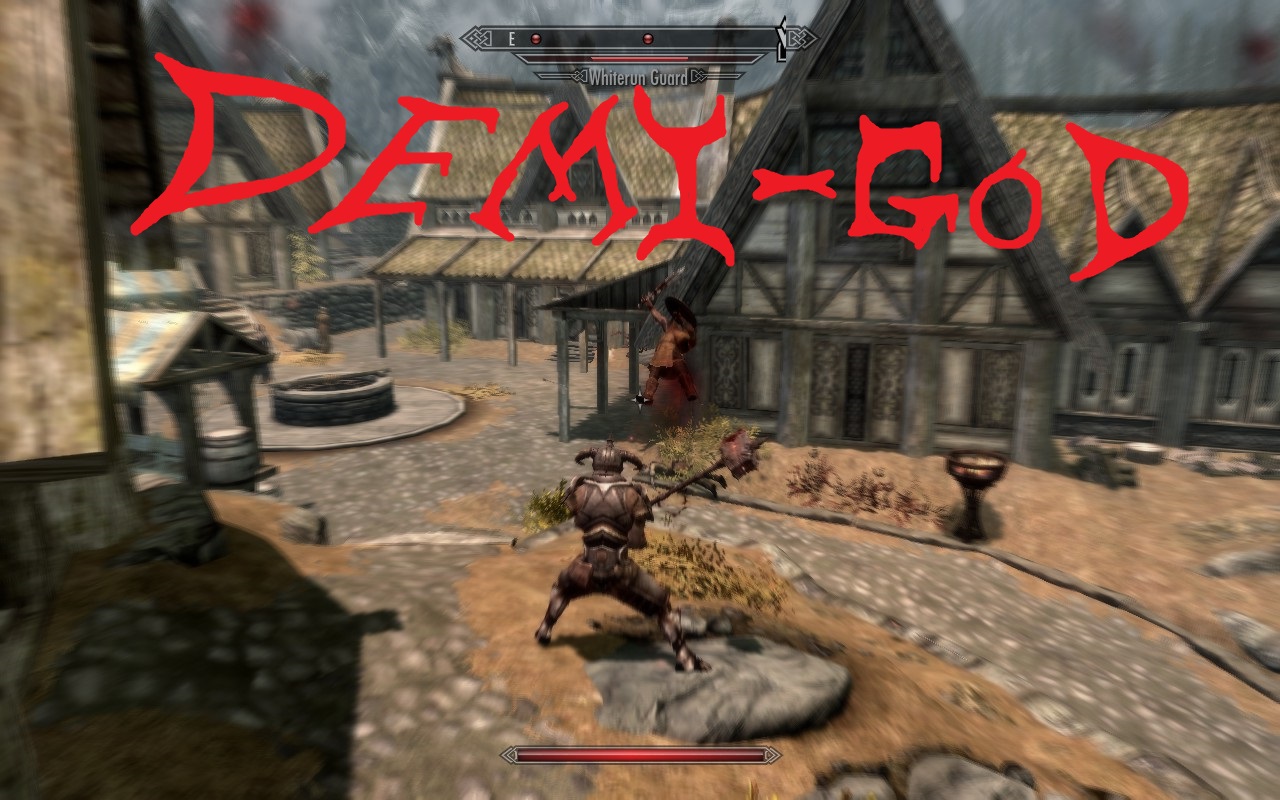 Stavs must haves
Collection by
StavJr
Just the mods i use for every day skyrim play.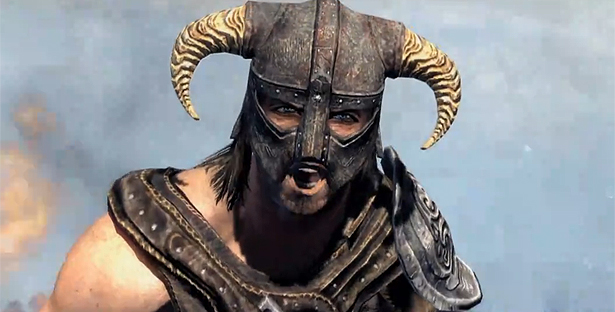 Skyrim Armors
Collection by
ericschuckmann
This collection has all of the best Skyrim Armor mods.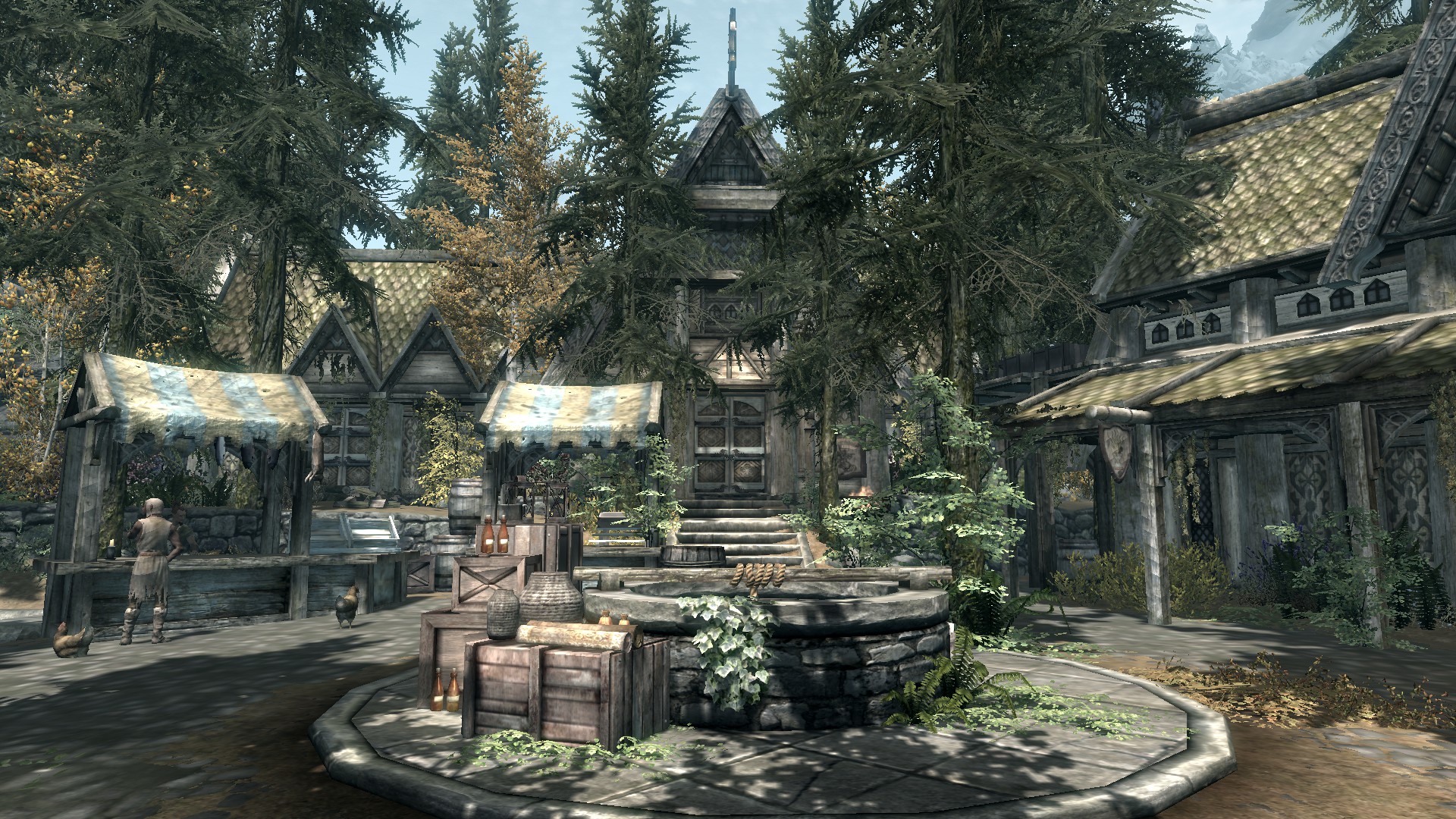 A better Skyrim
Collection by
[IM] Valdemar
Hey everyone and welcome to my collection of the mods I use! This collection is ment to give you the best and most realistic journey during your time in Skyrim! I've added several mods and will add ALOT more everytime I find some great ones. Those mods is...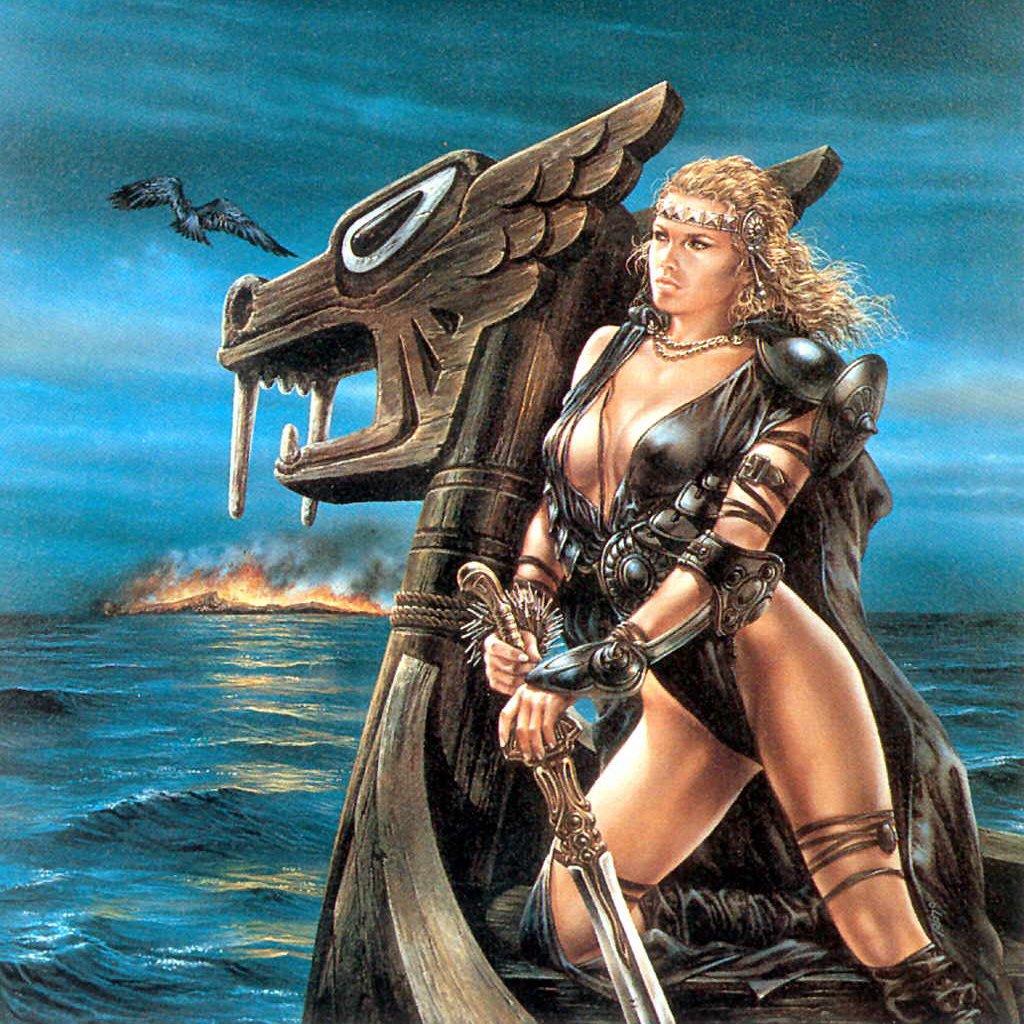 Agriphal's Collection #1: Additions
Collection by
Agriphal
_____________________________________________________________________________ MY GUARANTEE: IF YOUR COMPUTER CAN RUN SKYRIM ON MEDIUM QUALITY OR BETTER THEN YOU WILL BE ABLE TO PLAY USING THE ENTIRE "AGRIPHAL COLLECTION". UPDATED 27/07/2012 01:5...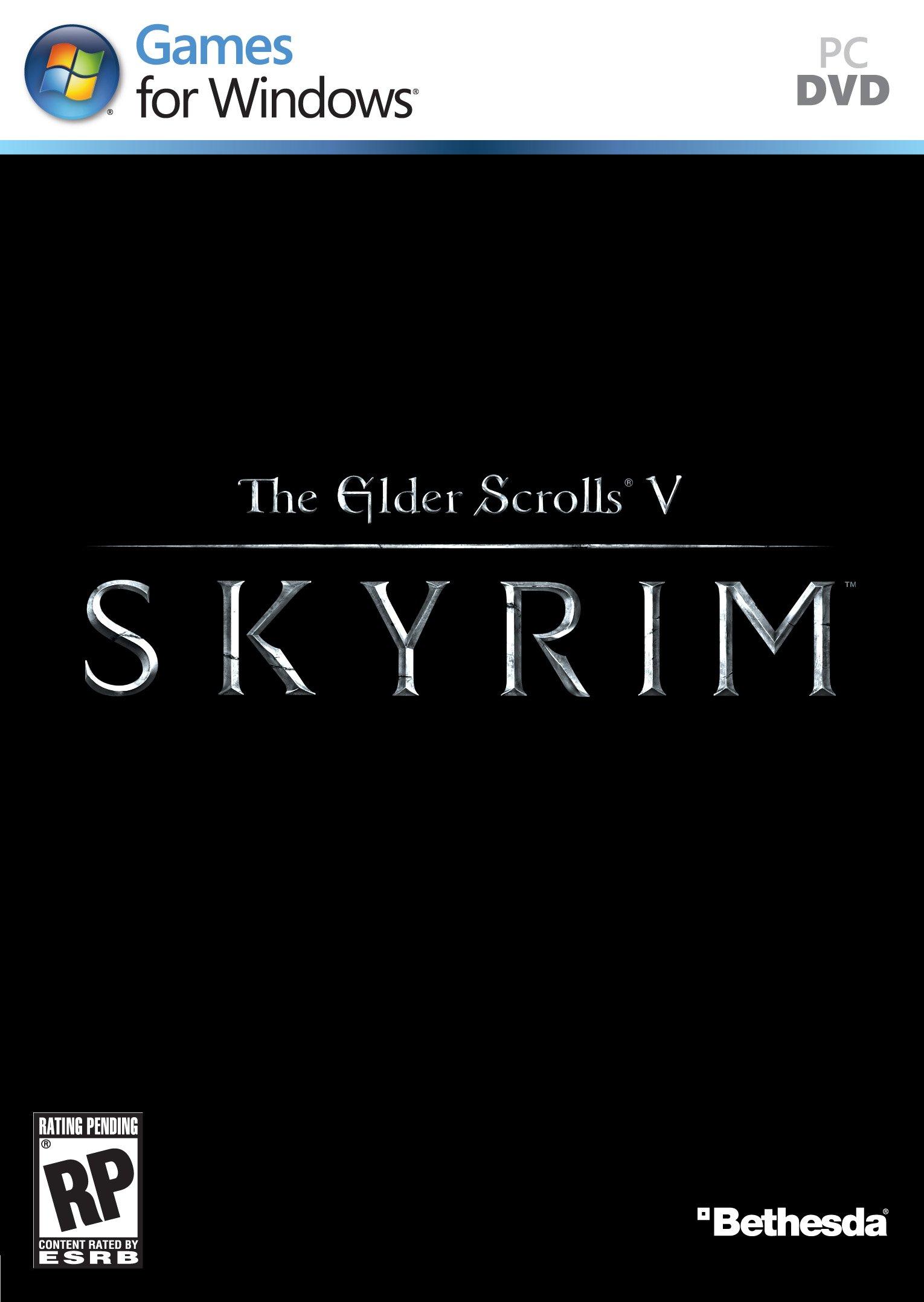 TES 5 Graphik+++
Collection by
Hardcorefux
THIS collection is the easyst way for you to raise your skyrim experience, without any changes at the gameplay!!! YOU dont crash your savegames! ONLY optical changes, all will work together on highest settings and let skyrim looks much better! NO need ...

The Argonian Collection
Collection by
MarurabaATX
Argonian Mods for a Friend. just a all around collection of Argonian mods ive seen on the workshop... images by: http://vaikard.deviantart.com/art/The-Lusty-Argonian-Maid-173894703 and http://www.deviantart.com/art/Dovahkiin-Argonian-wallpaper-Ver...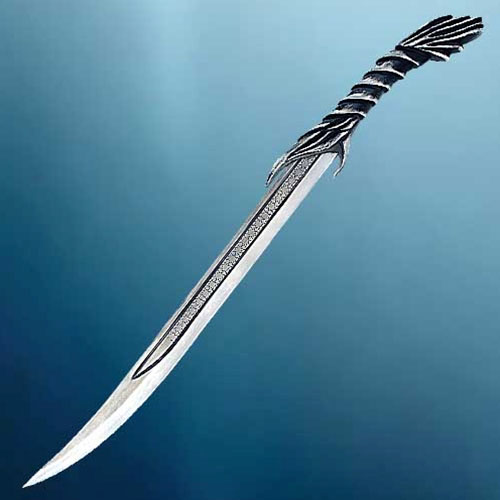 Thief
Collection by
acarroll15
A collection of mods for role playing a thief or assassin in skyrim. i will always be updating my collections so check them out often!


Holst - Skyrim-Online Server Mod-list
Collection by
Trakan
Name : Holst Server Description : RP and PvP! Welcome to the real world! Probably with a new server with a lot of mods (after the alpha skyrim online) Maximum player number : 20? (I'm not sure actually) IP : skyrim.holst.fr Opening hours : (24h/24) ...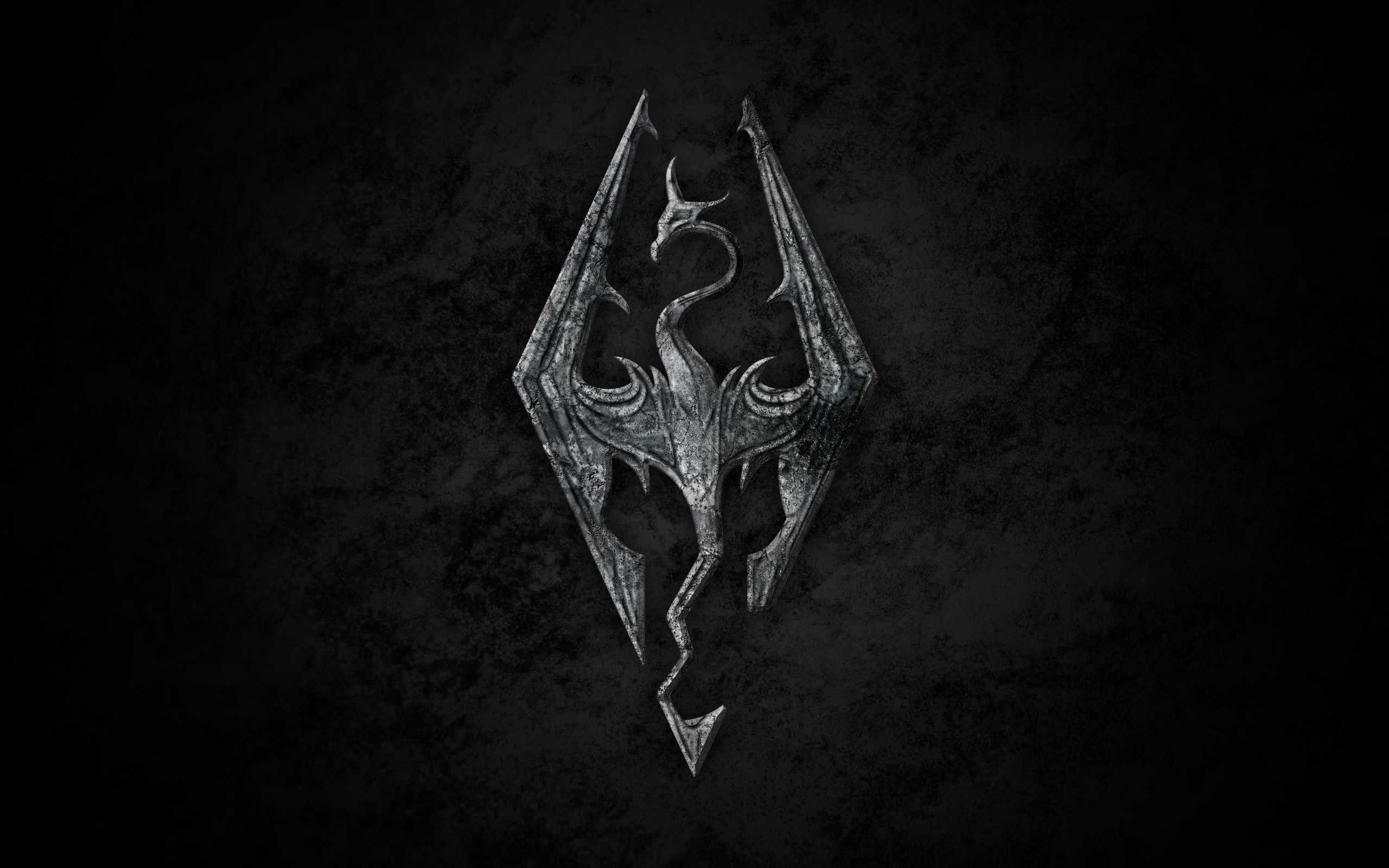 The Ultimate Skyrim Experience
Collection by
Ghost
A collection of Skyrim Workshop mods that cover -Quests -Locations -Armors -Weapons -Spells -Shouts -Enchantments -Skill trees / skill tree modifications -NPCs -Creatures -Dragons -Graphic enhancements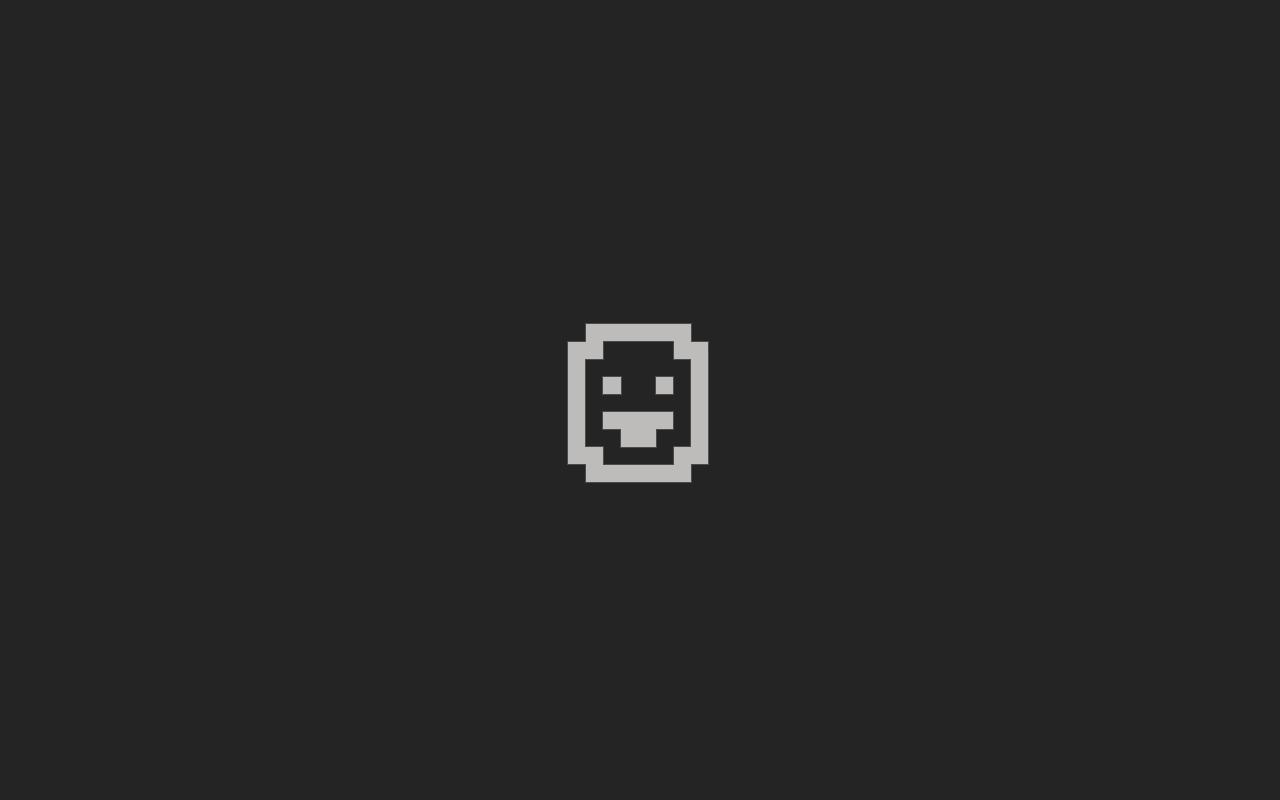 101 Skyrim Mods
Collection by
Albireo
This is my collection of 101 (actually some 134, but that doesn't sound as nice!) mods that I have managed to get working all together. You can choose to run any of these or all of these, from all the play I've done with them, skyrim works pretty well! ...

The Perfect Skyrim
Collection by
CD.Lemurking13
This is a collection of mods that will immerse and add to the world of skyrim. All of these mods, in my opinion, are complete and will help to further immerse you in the world of skyrim.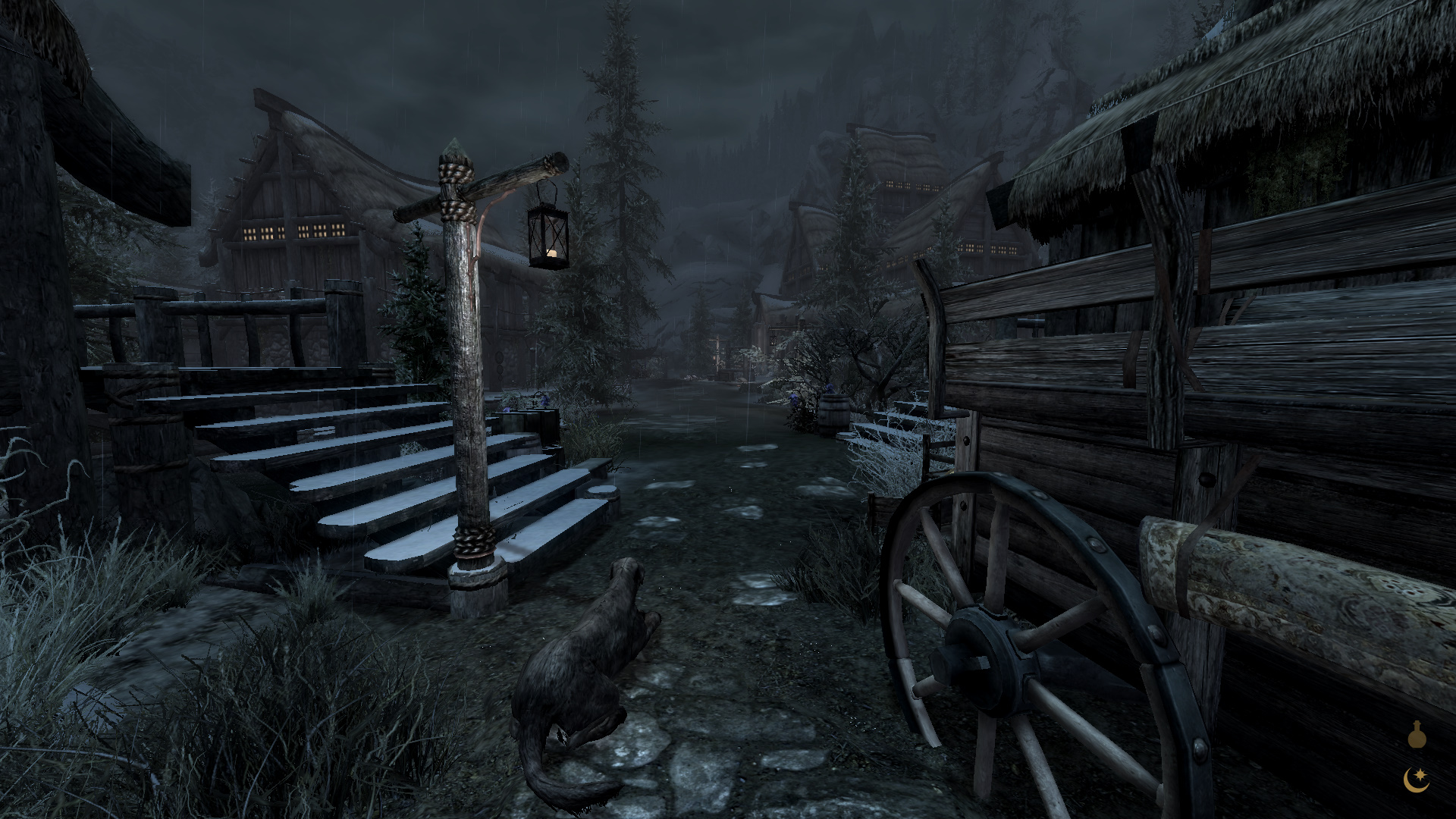 Skyrim Legacy Survival Collection
Collection by
BradPhusion~

Alhliða - The all you need collection
Collection by
Keiseren
The title says it all. Download Skse and run LOOT and you are good to go. This collection makes your world beautiful AND fun to play in. Feel free to request or suggest a mod to be added in the modpack. (NB! the mod has to be added to the skyrim wor...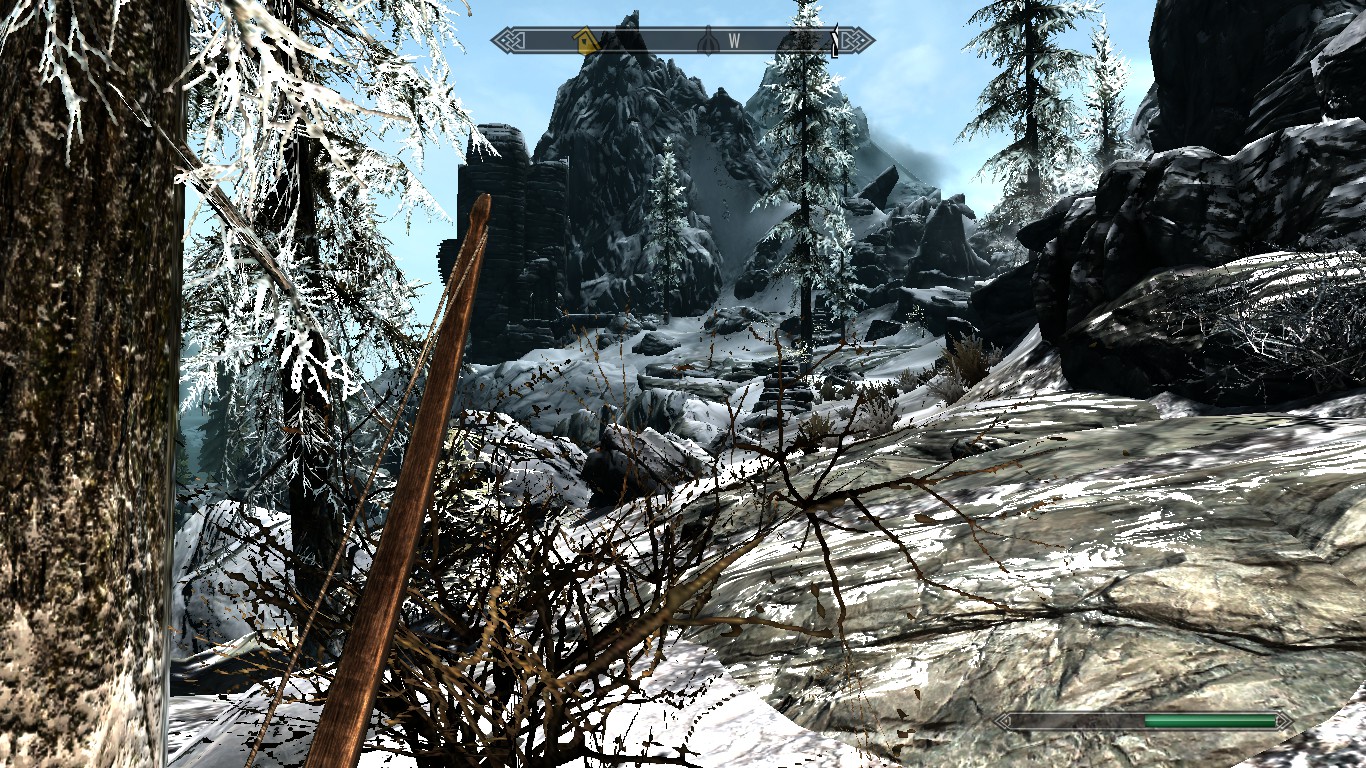 Better graphics for skyrim v1.2
Collection by
JW
Better graphics, music and the world for skyrim. In addition to the this we can create the tent, lamps and sachets.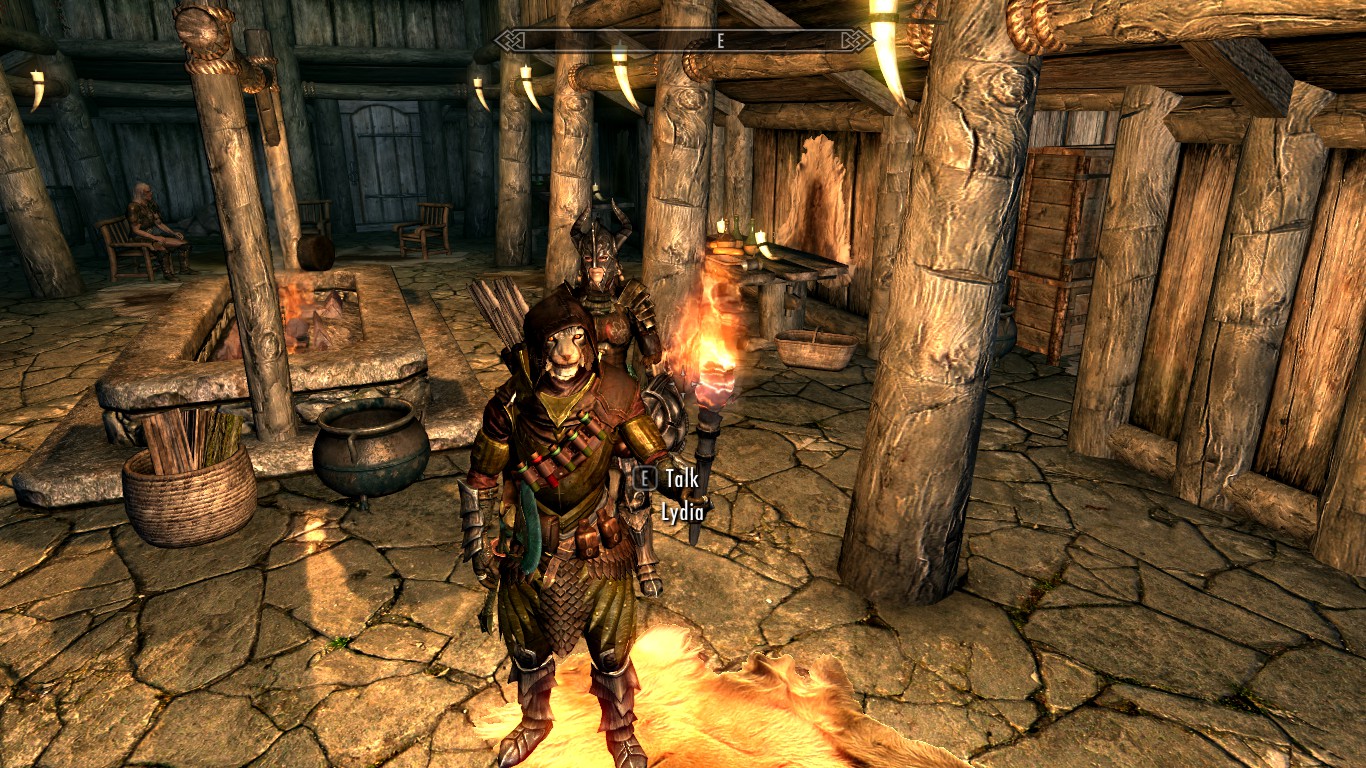 Real Massive Overhaul for Skyrim (RMOS)
Collection by
Sgt ScoldNag
More than 80 different and complex modifications , that will make Skyrim a site exponentially different. Proven for over 20 hours, I can vouch for its compatibility and stability. New creatures, new NPCs, new places to explore. Selected from the cr...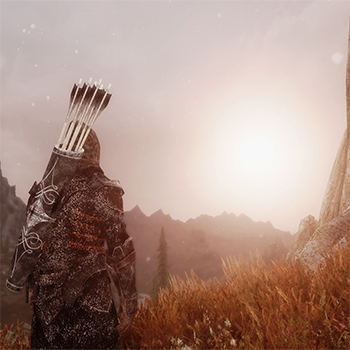 Immersive Skyrim VANILLA (NO SKSE REQUIRED!)
Collection by
[RGC] Bogus
*NOTE: THIS IS COLLECTION IS RECOMMENDED TO BE USED IN CONJUNCTION WITH: PROJECT REALITY ENB (http://www.nexusmods.com/skyrim/mods/20781/) AND CLIMATES OF TAMRIEL [Note: Lite Version already included in pack!] (http://www.nexusmods.com/skyrim/mods/17802/?...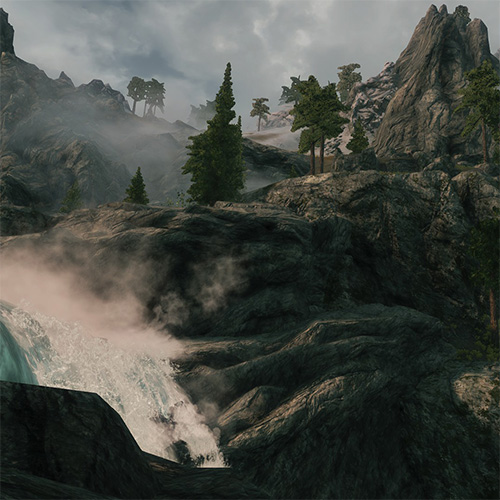 Max graphics + enhancements (compatible)
Collection by
Адмирал АнимЕ
This is everything I'm using - a lot of textures, meshes, lighting, flora, better females with more hairstyles, tweaks. I want to keep the vanilla gameplay and enhance it. No major changes, no excessive colors, armors, etc. Only one mod that really change...

Skyrim ultimate immersion collection
Collection by
BeardedOrphan
In my opinion the best mods to have in skyrim to make the game the most fun to play. this is mostly built to RP players and to the average skyrim player might not have as big of an effect. some mods are a work in progress, lords of skyrim mod requires n...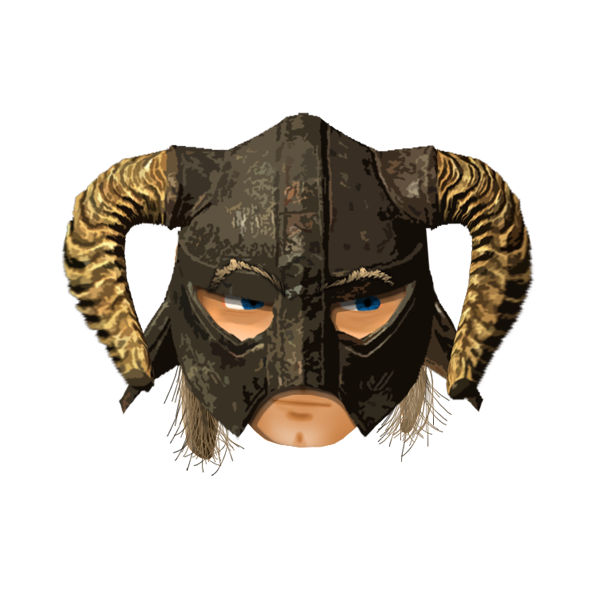 Briarstone's Collection
Collection by
Briarstone
Skyrim Roguelike!! This collection was made upon request for those who watch my Skyrim Roguelikes on Youtube (http://www.youtube.com/briarstoned). It is intended for those who desire to play and see the game exactly the way I do. It is, to my knowledge...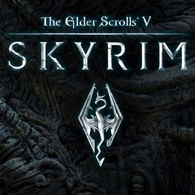 Skyrim Enhanced Mods
Collection by
[CPC] NovaCorps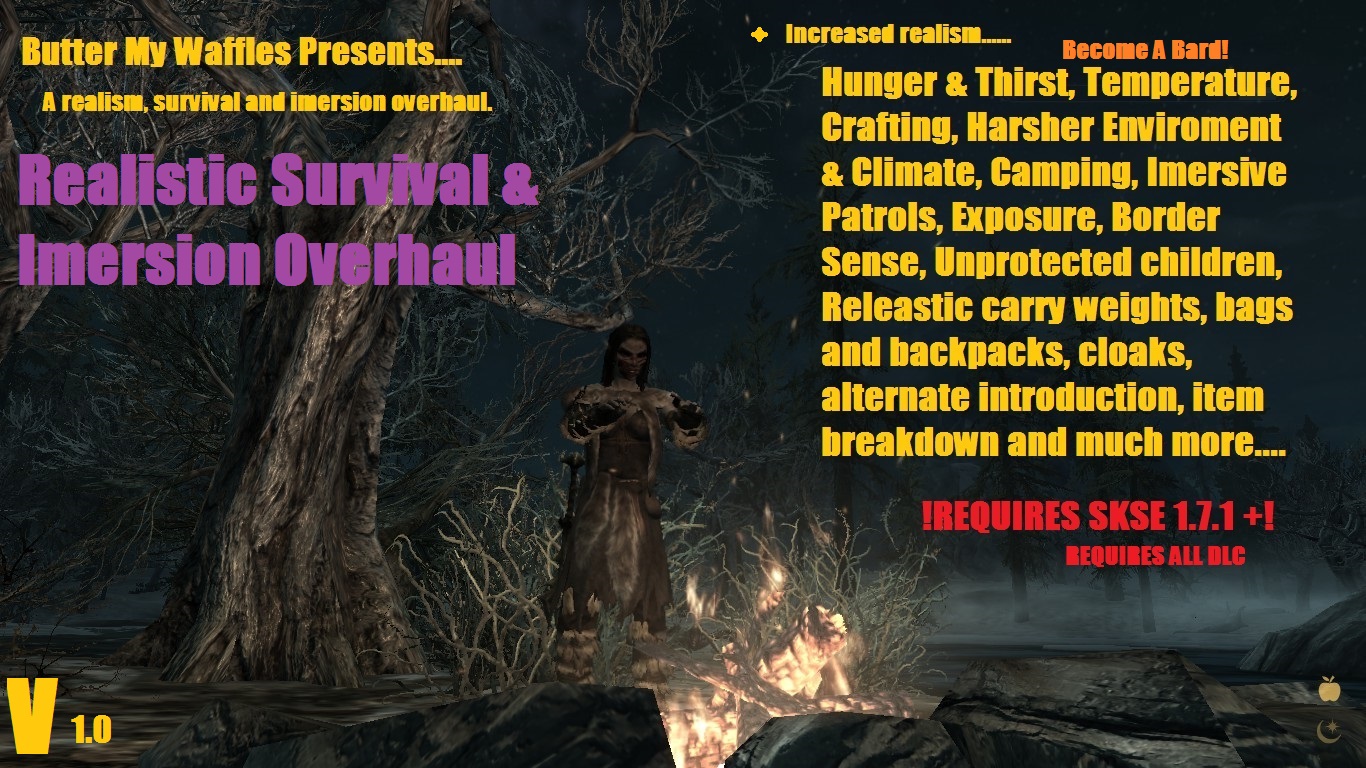 Realistic Survival & Imersion Overhaul
Collection by
ButterMyWaffles
This collecion is for anyone who wants a realistic imersive feeling playthrough of skyrim. This collection not only makes the general gameplay more realistic adding basic survival needs ( Hunger, Thirst and Sleep ), but also makes the land of skyrim feel ...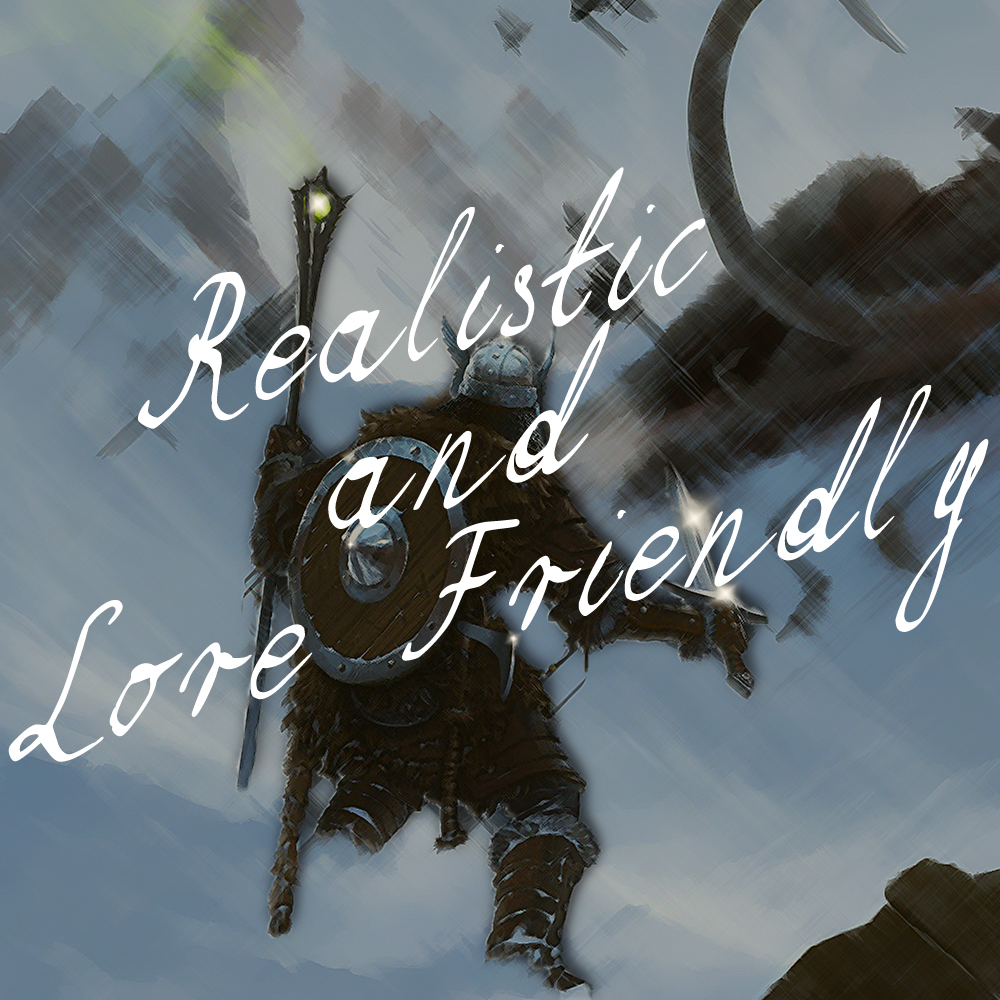 The Hardcore Player's Lore Friendly Collection
Collection by
VonLinden
NOW UPDATED! (10.08.12) - with more mods (increased realism) The Hardcore Player's Lore Friendly Collection is my own collcetion of Skyrim mods. It is aimed at the players who likes a more realistic approach to combat or gameplay in general. It is also...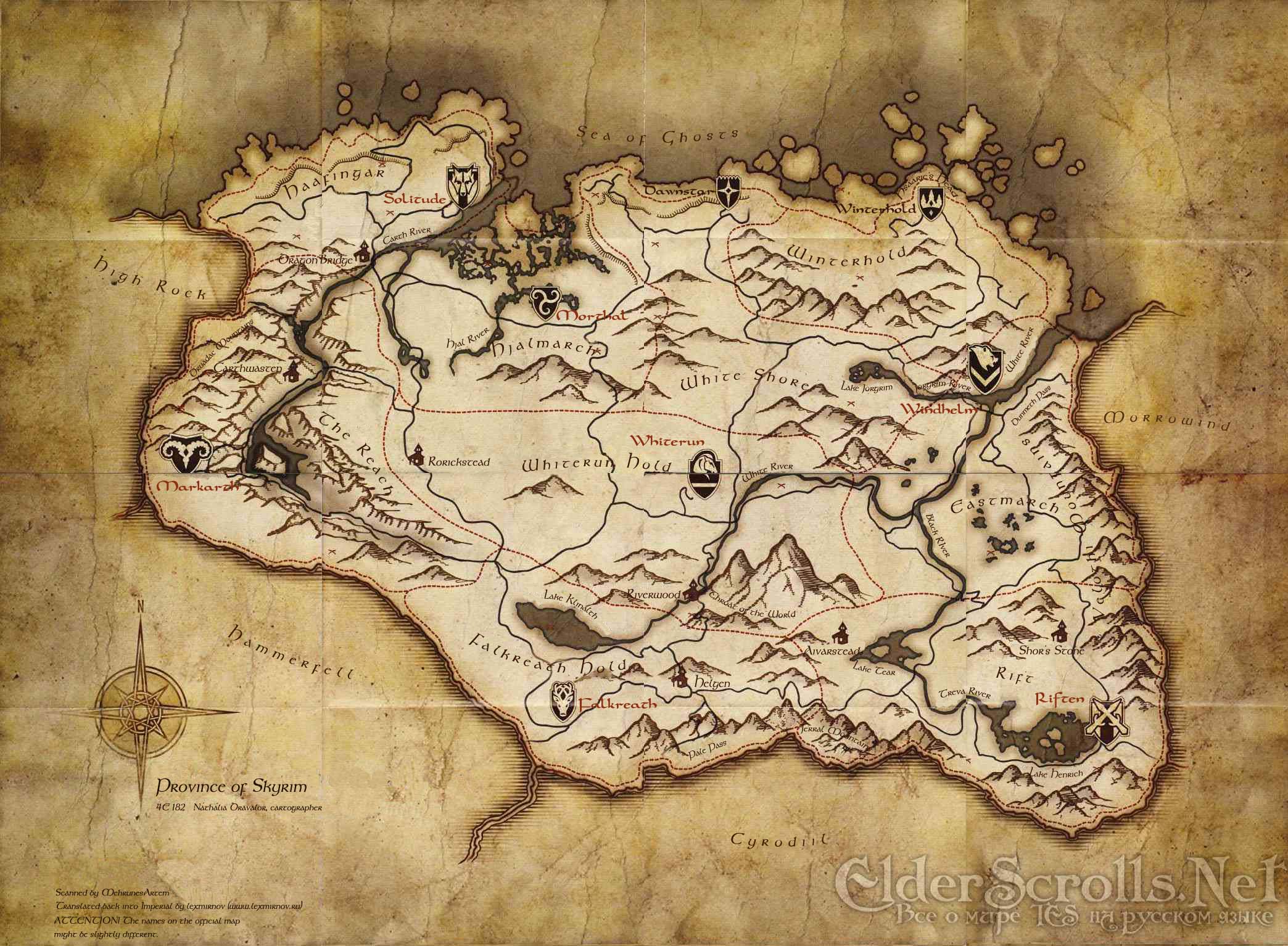 Project Expansion
Collection by
fpigerre
This collection aims to put together a selection of mods that expand and add things to skyrim realisticly! Mods that this collection include can add things like the ability to visit different countries and places, the ability to create new food and bevera...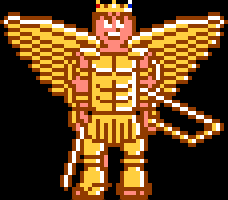 Icarus' Pack
Collection by
Kingicarus
For Monejha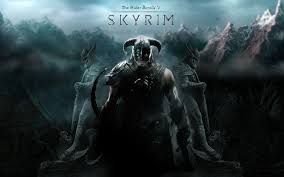 Best RPG Mods
Collection by
SoullessGinger
These are the best mods to make Skyrim more realistic and more entertaining, all without changing the epic world of Skryim. Update: Removes Improved Villages: Taverns due to incompatability with Moonpath to Elseweyr. ***If anyone has any suggestion...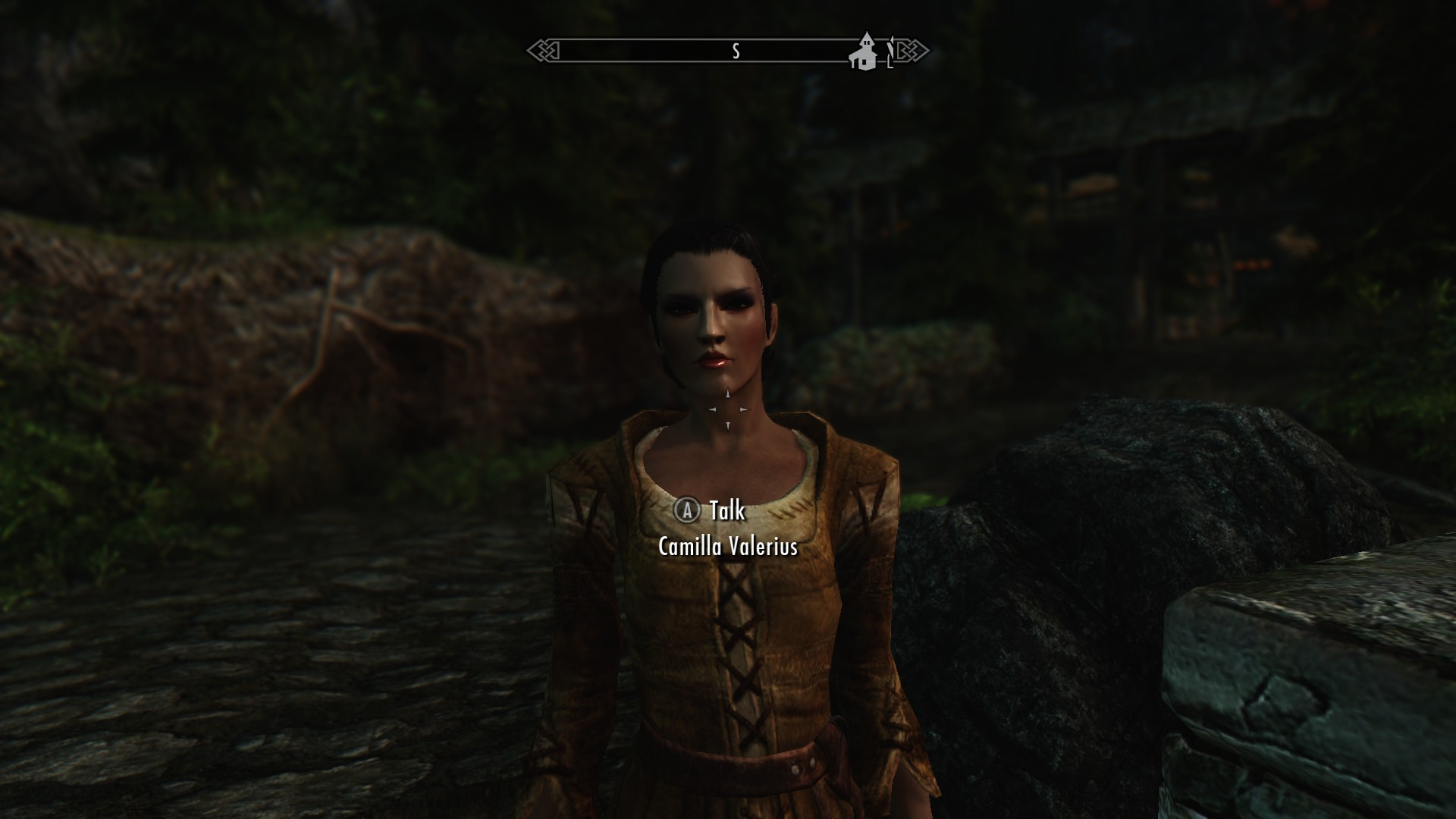 For those who want the best!!
Collection by
0o-Nomad-o0
These are the mods I personally use to make my Skyrim experience perfect to me, some mods may not be upto everybody's standards but oh well. All these mods work together but most focus on Graphics more than anything, but cosmetic changes and higher resolu...