Containing item: "Drink Eat Sleep Bathe"

Showing 1-30 of 168 entries

Skyrim Perfection
Collection by:
Citrus
Here is a list of everything that will make your Skyrim 100% perfect. It adds a tonne and fixes a tonne. All mods are compatible with eachother, might just need to fiddle around with load orders.

SKYRIM : a world of epicness
Collection by:
REVAN
Hello guys ! So this is basically a compilation of all my mods which have truly made me want to leave our desperate world in order to settle down in the amazing province of Skyrim. I've been playing the game for a little more than 500 hours and still can'...

Skyrim's 100 Top Immersion Essentials - ChaotiKPranXter
Collection by:
ChaotiKPranXter
This collection is intended to make a one-stop-shop for the best mods in the workshop in order to make one of the most immersive and beautiful gameplay experience possible. I personally use each and every one of these plus many, many more from Nexus not ...

Skyrim Immersion & Survival
Collection by:
PizzaMore
A collection of immersive and survival mods that make Skyrim a battle to stay alive. This may include graphic and audio recommendations. Do note that some of the mods included may be modifications that are to be considered cheats or exploits. (ie. Merchan...

Immersive Skyrim VANILLA (NO SKSE REQUIRED!)
Collection by:
[RGC] Bogus
*NOTE: THIS IS COLLECTION IS RECOMMENDED TO BE USED IN CONJUNCTION WITH: PROJECT REALITY ENB (http://www.nexusmods.com/skyrim/mods/20781/) AND CLIMATES OF TAMRIEL [Note: Lite Version already included in pack!] (http://www.nexusmods.com/skyrim/mods/17802/?...

Skyrim ultimate immersion collection
Collection by:
BeardedOrphan
In my opinion the best mods to have in skyrim to make the game the most fun to play. this is mostly built to RP players and to the average skyrim player might not have as big of an effect. some mods are a work in progress, lords of skyrim mod requires n...

For those who want the best!!
Collection by:
0o_Nomad_o0
These are the mods I personally use to make my Skyrim experience perfect to me, some mods may not be upto everybody's standards but oh well. All these mods work together but most focus on Graphics more than anything, but cosmetic changes and higher resolu...

my SKYRIM epic outstanding outrageous awesomeness IMMERSION; ROLEPLAY; FANTASY MOD LIST
Collection by:
Ch€3$Ebürger Apocalypse
( IF YOU LIKE THE MODS GIVE THE MOD CREATORS/AUTORS A ENDORSE ON NEXUS OR A LIKE ON STEAM BECAUSE IT IS A HARD WORK TO CREATE A MOD ! DONT GIVE IT TO ME ! THX ! ) you will need this all for the most non steam mods to work... you became MCM automat...

Skyrim: Ultimate Edition
Collection by:
ShinyMcShine
This is my personal selection of mods to enhance many different aspects of Skyrim. The majority of these mods are cosmetic enhancements and do not drastically alter the core gameplay in any way. This collection is for anyone who likes Skyrim and simply...

Rebirth of Skyrim
Collection by:
LordZarmack
my aim is to bring realism, and add detail to skyrim the bits that should have been, villages, towns, forts - areas, skills ect- ive updated it to my current mod groups i personly use. for maximum realisum and immerce

Adventure Mod-Pack
Collection by:
Dovah
In normal Skyrim you are usually running from quest to quest, but now, you have to prepair for every single one. This Adventure-Collection adds a lot of new features to your Game, for the best survival feeling ever! (I´m sorry if there are some Eng...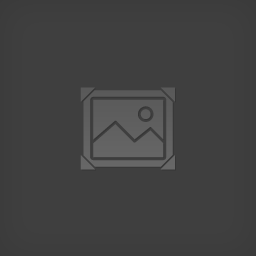 autistic red pyro's skyrim collection
Collection by:
Autistic Red Pyro(is anoyed!)
just a collection

A Most Immersive Mods for Skyrim!
Collection by:
Nir
Br Coleção de MODs para deixar o jogo mais imersivo e interessante. En MOD's collection for more immersive and realistic play game.

SkyRim Pack 1.1
Collection by:
eddie013
This collection is designed to make the adventurer's experience realistic.

Zombie Apocalypse
Collection by:
TheCheeseKnight

Immersive mods of Skyrim
Collection by:
theWarmaster [FoS)
These mods I've come together with are mods that bend the game in different directions. Importantly I felt it needed to add the game changing "Unofficial Patchs" mods here too; because they too come with game changing effects. So enjoy this list of useful...

Delta's Skyrim Experience
Collection by:
DeltaWolf7
This collection contains all the mods I have found to make Skyrim more interesting and dynamic. These mods have been tested to make sure they work well together This collection requires the Skyrim DLC packs: Dragonborn, Heathfire and Dawnguard Gett...

Maximum realistic (Rus) (beta)
Collection by:
JediDZ
Для тех кто любит хардкор. For those who love hardcore. Установка на свой страх и риск. Install at your own risk. Обязательно установить: http://skse.silverlock.org/ Просто...

TES Skyrim Emersion Mods For the Circle
Collection by:
Decers 789
Culmanation of Mods for Skyrim

James Clarke's Skyrim Mod Collection
Collection by:
James Clarke
Hey there, This is my personal list of favourite mods to improve and expand the Skyrim experience. It overhauls and adds many game mechanics, improves graphics, adds new sound effects and music pieces, changes the main-menu theme to "Misty Mountains" (...

All Flesh Must Be Eaten
Collection by:
toothpick1993
An ever expanding collection of zombie based mods for the ultimate zombie survival!

my stuff
Collection by:
Myst the Sexy Fox

Shpongle's Mods
Collection by:
Shpongle
Enhance gameplay, graphics, and sound. Lore friendly.

Marcus Camillus' Skyrim Favorites
Collection by:
Marcus Camillus
A collection of Skyrim mods effecting graphics and realism/role-playing game-play elements. Incidentally, the background image is from the excellent Skyrim YouTube video created by Peter Hollens & Lindsey Stirling. Here is a link to their video... h...

Allegiance's collection...what more to it? :3
Collection by:
Allegiance
derp derp :3

Survival Series & World Interaction(No Visuals, Gameplay Enhanced Only)
Collection by:
Ly
Survival Series & World Interaction(No Visuals, Gameplay Enhanced Only)

Basic Skyrim
Collection by:
Satyros

WIB13's Mod Collection
Collection by:
Tom Marvolo Riddle
100% DLC FREE!! :D A collection of mods I use that enhance a number of things in the game. These mods cover things like graphics, gameplay mechanics, as well as adding a few new locations to the game. Mods I also use but are not on Steam-- ApachiiSky...

New to Mods. All Immersive
Collection by:
OZFugazi
These are my "goto" mods. I have been running them without issue or confilct with each other or Skyrim itself. SkyUI, and SKSE are not needed for any of these mods. This is a collection that adds a good amount of content (most already ingame but disabl...

My skyrim mods
Collection by:
Manhesgood Gamer
i dint make any of these mods i just use them to play my game