Showing 1-30 of 60 entries

Agriphal's Complete Collection
Collection by
Agriphal
_____________________________________________________________________________ MY GUARANTEE: IF YOUR COMPUTER CAN RUN SKYRIM ON MEDIUM QUALITY OR BETTER THEN YOU WILL BE ABLE TO PLAY USING THE ENTIRE "AGRIPHAL COLLECTION". UPDATED 27/07/2012 01:4...

Siv HD's Hardcore Skyrim Challenge
Collection by
Siv HD
Hello Community. Tired of playing Skyrim like a little girl? Ready to... GET IT ON? Download this pack to turn YOUR skyrim into a CREEPY AS HELL, HARDER THAN HARD, MANLY GAME OF GOODNESS. NEW CHARACTER ONLY "MASTER" DIFFICULTY. (Dont you dar...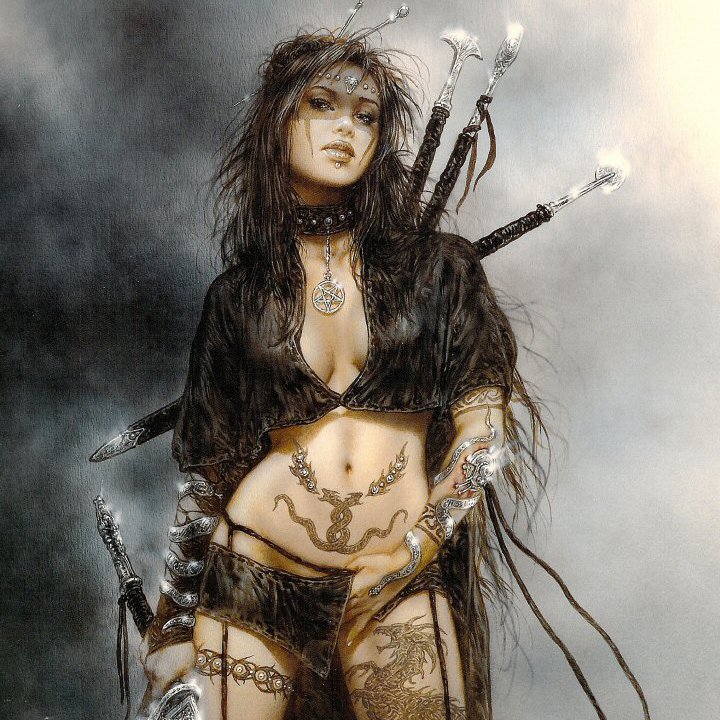 Agriphal's Collection #5: Realism
Collection by
Agriphal
_____________________________________________________________________________ MY GUARANTEE: IF YOUR COMPUTER CAN RUN SKYRIM ON MEDIUM QUALITY OR BETTER THEN YOU WILL BE ABLE TO PLAY USING THE ENTIRE "AGRIPHAL COLLECTION". UPDATED 27/07/2012 01:5...

Best RPG Mods
Collection by
The Warrior
These are the best mods to make Skyrim more realistic and more entertaining, all without changing the epic world of Skryim. Update: Removes Improved Villages: Taverns due to incompatability with Moonpath to Elseweyr. ***If anyone has any suggestion...

Rebirth of Skyrim
Collection by
LordZarmack
my aim is to bring realism, and add detail to skyrim the bits that should have been, villages, towns, forts - areas, skills ect- ive updated it to my current mod groups i personly use. for maximum realisum and immerce

Modes that make SENSE!
Collection by
noblepoptart
The goal of this collection is to round up good modes that enhance skyrim but do not seem cheesy or unrealistic with the skyrim lore. (WARNING) Some of these modes do conflict with each other.

Fethur's Overhaul
Collection by
Fethur
This is really just a collection for me to share with my friends, but if anyone stumbles on it... well, here you go. ------------------- Included Mods: ------------------- -Near-complete graphics overhaul (cannot include static mesh compilation due...

Cool Survival
Collection by
Jitterbug
A small collection of my favorite hardcore survival mods. With this you'll be lucky to even quest, you'll spend all your time merely grasping on to dear life. Focused on, but not exclusive to, realism and survival micro management of the hunter. ...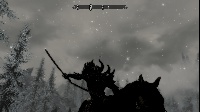 SHADOWS MODS
Collection by
SĦǺĐÒẄ2ĶĶ
Basically a collection of active mods im using, graphics enhancers/dynamic weather conditions, combat ect, plus testing mods. Also will upload Creation Kit mods that im working on at a later date:}

Tela
Collection by
Mirage
dfsa

Marcus Camillus' Skyrim Favorites
Collection by
Marcus Camillus
A collection of Skyrim mods effecting graphics and realism/role-playing game-play elements. Incidentally, the background image is from the excellent Skyrim YouTube video created by Peter Hollens & Lindsey Stirling. Here is a link to their video... h...

The Real World (Kinda)
Collection by
DiRiN
SkyUI is installed in this pack, and is the only mod that requires additional files for installation, Please view the mod description. Other than that, this is all fully functional for Dawnguard. Graphics, crafting, visuals, realism, camping. Have fun!...

The Horus Mod Collection
Collection by
AGAW ♥
A collection of various mods I use to improve my game.

Immerse Old School Skyrim ( IOSS )
Collection by
The Grey Witch
-- Brings a set of carefully evaluated gameplay improvements for more realistic and immerse gameplay. Aims to make experience more old school oriented, adding such features as true compass, combat realism, disabled fast travel (fast intercity travels stil...

Realism
Collection by
YourAlibi
Just a collection of realistic mods

realism
Collection by
Arickeg
I suggest you only choose one of the hypothermia mods, but you should also look into the other camping mods. I also suggest the winter is coming - cloaks of skyrim mod from the skyrim nexus (http://skyrim.nexusmods.com/mods/13486)

Hardcore Immersive/ survival
Collection by
ENginE 5
This collection is compiled of the best immersion/survival mods I have found so far this year. Most mods are strictly lore friendly and not too buisy so your immersive state isn't interupted. The survival mods I choose are simple,player friendly, and dont...

Giapreys' hardcore mode
Collection by
Giapreys
Collection of mods wich make the game alot harder and more fun.

Cereal Killer's Skymod Collection.
Collection by
[TPZ] Cereal Killer
This is a collection of Graphic enhancement mods as well as gameplay, item and power tweaking mods that make the game more enjoyable to play. I do not own any of these mods the creators get all the credit for the great work. As far as i know all the...

skyrim Hardcore
Collection by
Markus

Skyrim Survival pack
Collection by
Ace Skym
These are mods I enjoy for survival or just simply to add that extra "realism" to the game. These are meant to be picked between, not all installed at the same time. Though many are compatible with one another and can stack up. :3

Skyrim Hunting Collection
Collection by
Dotikk
A nice collection of mods for the modest hunter in Skyrim. I will definitely be adding more mods, and I will make sure everything works and meshes well together!

Pig's emersion friendly-ish mods and tweaks collection
Collection by
lyhs
What it says on the tin... More or less the mods I use or have used personally. Meant to enhance gameplay experience without being too game breaking. Most work well together, some you need to pick and choose, particularly horse mods or follower mods. ...

Big working mod collection
Collection by
Giapreys
Working mod collection that I use.

The One's 150 random mod's
Collection by
Grezz Darkfang
The title say's it al: This is a pack of 150 random mod's!

Hardcore Pick up and Play
Collection by
Wentago
Good for quick play sessions. Rules: 1) You will start in a random location at level 1 with 5 perks 2) Pick a premade class/kit/birthsign 3) Change the difficulty to master (legendary won't work with the one mod). Damage is ridiculously high for b...

For You Alex
Collection by
Robtom
Just for Alex

Sapphy's Skyrim
Collection by
Commander Sapphy

Rocketboot fave
Collection by
RocketBootRaptor

Tansurvivalroleplaying
Collection by
Tan