Containing item: "gmDoom"

Showing 1-30 of 513 entries

E-Block's Addons
Collection by
E-Block
My addons list (which expands constantly) I made this mainly for friends who don't want to hunt down all the addons that I have to play on a LAN server. If anyone else wants the addons I use, they are here. Enjoy!

G4H collection
Collection by
coke13

Batsland content
Collection by
Brewster Koopa
this is a collection for the required theme park i am building it will require these games: left 4 dead 2 age of chivelry not all reqirements are listed due to the fact that a couple them require my unreleased models which are to be released some...

Lulz Pack Weapons + Cars + NPC's
Collection by
Gabe FATHER
lulz

ALL Good mods I like,Scars, WAC aircrafts, lots of npc and build tools, and misc like jetpacks, etc
Collection by
GARY
S-cars (Very nice vehicles alot of them) WAC (nice aircrafts and flyable) including helicopters and lots of npc tools, builder tools, and misc items, like jetpacks, etc

Dani's Collection Reserve
Collection by
Freddi and Luther
This has stoped to be the dani group collection, due is tooo many addons, move to a new collection

Crazy addon collection
Collection by
Illuminati HL3 Confirmed
This is my addon collection to made it a way easier for me to sub my fav addons. Last Edit: 18.02.2015

SandyAddonsPack! [NEW!]
Collection by
Gabe FATHER

Mods Kherk
Collection by
Kherk

SERVER SERVER
Collection by
Epic BoX
DEAD OBERST

Quck downloadz
Collection by
The Yiffy Fox
yes

Дёрпоколлекция SandBox
Collection by
[P*D] Робо[D]юрпя
Просто коллекция для SRCDS SandBox сервера Аддоны, которых нет в WorkShop: Spacebuild: https://github.com/SnakeSVx/spacebuild SBEP: https://github.com/SnakeSVx/sbep "Связанные коллекции" ...

Doom gameplay
Collection by
Dreadmaster231
A collection of Addons for a Doom esque sandbox game including - Doom 3 Blood - by Lemon Doom 3 Model pack - by Half-Dead DOOM 3 SWEPs - by upset Doom SNPCs - by Silverlan Doomguy from Doom 64 + bonus - by Де́нди Emplacements - by Wolly ...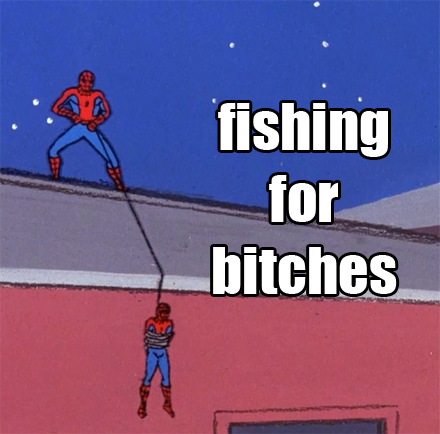 Sonic's Collection
Collection by
Sonicboomish
My Stuff

POOTIS
Collection by
Dr.Xance
POOTIS PAW

My Subed Items
Collection by
CSn| lilgamer1444 ψ(`∇´)ψ
All the items I am Subed to

Gmod chaotic hell
Collection by
ninogabriel
O la scaricate o morite Or downloaded or die

epicness
Collection by
Grimes
hell yeah mudafuka

xm7md19
Collection by
™Xm7md19
مجموعة مودات

DONT THINK, FEEL~~~~
Collection by
Jerkakame
NO MATTER WHAT PIECE OF TRASH HE IS, A MAN IN LOVE MUST NOT DISGRACE HIMSELF ~Harima Kenji

my addons
Collection by
Forte58
my addons im subscribed to

Roothair's good booty collection
Collection by
Roothair
The best period dont look at other collections

Canvoodoo's server stuff
Collection by
Zanzecho
A WIDe range of my favroute mods

Addons del grupo de forros
Collection by
Antumarin
Grupo de addons para que tengamos al menos un par en común así dejamos de joder al pobre Padre Grigory que ya está harto de que le cambiemos de color y le agrandemos la cabeza.

Home-made lesbian corn 8+ without sms but with registration
Collection by
George the Crab
For Dead Oberst jr. server

Dracofox's Den
Collection by
Pawtendo
For my server

TIN SERVER
Collection by
TinSolaire
me

BIll NYes Addons
Collection by
Bill Nye The Russian Spy
mah stuff

Personal Stuff
Collection by
☆gyle
Various stuff for my friends

Prof's Mod
Collection by
Professor Cupcake
These are all of the things that you'd need to download if you join a game that I'm hosting. Purely for convenience. Plus, it's a nice little collection of the addons I think are awesome enough to be shared. (PS, don't forget to scroll down and subs...