A apresentar 871-900 de 5,095 entradas

GreenLight Finest
Coleção por:
Vailalex
The ''potential" best you can find on Greenlight. Weekly recap each Sunday.

Pirates, Privateers and Buccaneers!
Coleção por:
Jaqarll
This collection will try to form a list of all games containing Pirates, Corsairs, Privateers and Buccaneers!

Georgian Developers at Steam Greenlight
Coleção por:
THISain't [GE]
Collection for all the games created by Georgian developers.

tham tham THAM
Coleção por:
|FTG|His Majesty Frederick
boem boem boem

Otome Games
Coleção por:
Ailyn07
Jogos do gênero: Simulação, visual novel e etc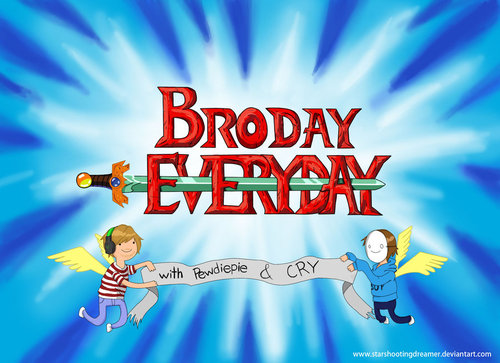 Upcoming Awesome Games
Coleção por:
Electric
The title says it all bro.

My Favorites =3
Coleção por:
muteo
My personal top ten Greenlight games.

Respavvn.com Greenlight Favs
Coleção por:
Ai Fuu
Collection of the current Greenlight Favourite Games by www.respavvn.com

Driv3n greenlight games from bundles
Coleção por:
twitch.tv/driv3n59 **OFF**
Here my list of my greenlight games, bought on differents bundles. I'm waiting them steam keys.

Jeff's Greenlight Picks
Coleção por:
MonsterDunk
I decided that I wanted an easier way to keep tabs on some of the stuff that's on Greenlight, so I've created a handy list. Perhaps you will find it useful, too. Though I may have played some of these games, I wouldn't necessarily take this list as an ...

GREENLIGHT COLLECTION
Coleção por:
apple.snowsong-voice actress
My Greenlight favorites. :)

Bologna's Private Reserve!
Coleção por:
BolognaHooker
Here are some Games that look really fun to ol Bologna. I like lots of Shooters, RPG's and Zombies, Basically anything fun! Sit back browse Bologna's collection and Have fun!!!!

1
Coleção por:
Flash
test

Greenlight's Greatest
Coleção por:
the last templar
It's all a matter of opinion of course, but these are the games that have stood out most to me, whether because of a unique art style, interesting gameplay, or a zany story.

gun fight online
Coleção por:
Jarl Ballin
have fun shooting your friends join other servers create your own start the battle

Green Lights of Fun in the Sky~
Coleção por:
Arcturus Kirwin-Muller
Just a simple collection of games that i think will be immense fun to play. We'll see how this pans out!

mine
Coleção por:
randyc71

The HMG Collection
Coleção por:
[HMG]MurderBoner-kun
The games in this collection fit at least one of these attributes: -Hardcore (not casual) -Mature -Game -indie -hyped -nostalagia -metroidvania -lightcycles

POST-GAMEPLAY
Coleção por:
Torah Horse
FREE YOURSELF FROM THE TYRANNY OF GAMEPLAY. NOTGAMES. EXPLORATION. WALKING GAMES. ART GAMES. INSUFFERABLE CLASSIFICATIONS TO BE SURE, BUT EACH AN ARROW SHOT INTO THE AIR OR GAZE SHOT INTO THE ABYSS For those who like Proteus, Journey, Thirty Flights of...

Techno's Spooky Horror Picks
Coleção por:
Techno
Like horror games? So do I. Here are the top horror games on Greenlight I'd like to see more of.

ZeRoY's Top Indie Game
Coleção por:
ZeRoY
Collection of recommended Indie Games for PC

Gamevn.com Greenlight picks
Coleção por:
Natani
This is the collection of greenlight titles picked by me and other member of gamevn.com community so our member know which one to vote for in a sea of indie titles.

Chris Priestman's List Of Picks #2
Coleção por:
DISHTY
Since having done my first collection, a whole boatload more indie games have been added to Greenlight and so the need for me to do another Collection has emerged. These are the diamonds in the rough - ones you should be upvoting. As with the last Collect...

Greenlight
Coleção por:
ҳ̸̸Diego99921ҳ̸

I have seen it somewhere...
Coleção por:
Greener
これどっかで見たことある、そんなやつ - Bomb Buddies ... Bomberman / ボンバーマン By HUDSON - A Walk in the Dark ... LIMBO or something. - Snails ... Lemings? マリオとワリオ? - Call od the Ninja!...

Puzzlers
Coleção por:
ouija
Title pretty much says it all: puzzle games or games with puzzle elements. All of them have some unique or cool aspect, so just having puzzles won't necessarily get a game on the list. It's arranged alphabetically out of fairness.. Likely that I overlo...

Best Survival Games
Coleção por:
Meister_Wolo
This collections includes "The Best Survival Games" on Steam Greenlight. General Citeria - games can be included which are not finished yet. - ingame footage must be available. - survival mechanic is the main game idea

Big Greenlight Collection of Games
Coleção por:
George the Crab
Collected all of the best/good games on the whole greenlight.

The Armchair General's War List
Coleção por:
Theisos
Strategy games for the dexterity challenged and disillusioned.

Awesome Looking Games
Coleção por:
GuardianSango \.~(4G1C)~./
Games that look fun to play!