Stai sfogliando:
Collezioni
Visualizzazione di 31-60 elementi su 12,424
Joke Maps
Collezione di
Hamy Shanky The Certified Dane
God is dead. We killed him.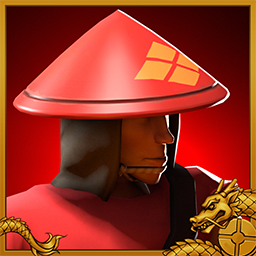 The Runnin Ronin
Collezione di
boomsta
https://i.imgur.com/mtHC2Fe.png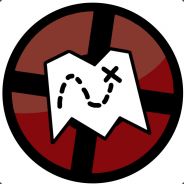 Dirsec EU Custom Map Server Workshop Maps
Collezione di
GLaDOS ver. 1.30_final
These maps are included in the mapcycle of Dirsec and consolidated into this collection so players can fetch them before joining the server, so they don't have to wait when the server changes maps. If you are a map creator and found your maps in this colle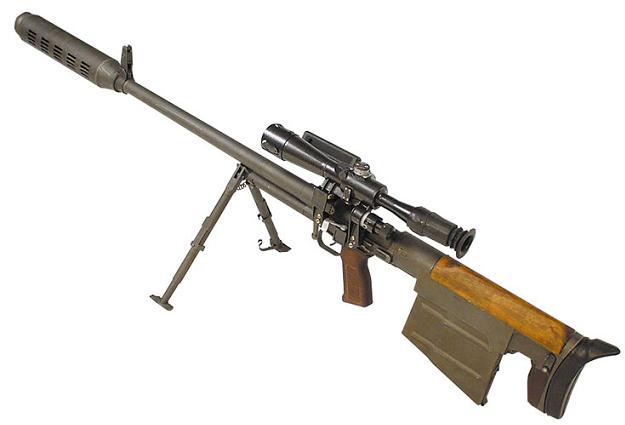 Russian Sniper 1
Collezione di
FauxHawk15
The Sniper Rifle resembles the KSVK 12.7 mm The knife is a Double Bladed Butterfly knife the pistol is a Desert Eagle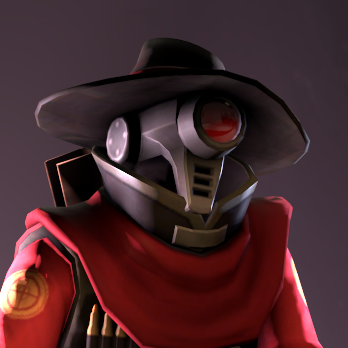 Galactic Headhunter
Collezione di
Svdl
This galaxy ain't big enough for the two of us.
War Paint Collection
Collezione di
Tampio Vulpes
Every war paint that i could find, none made by me.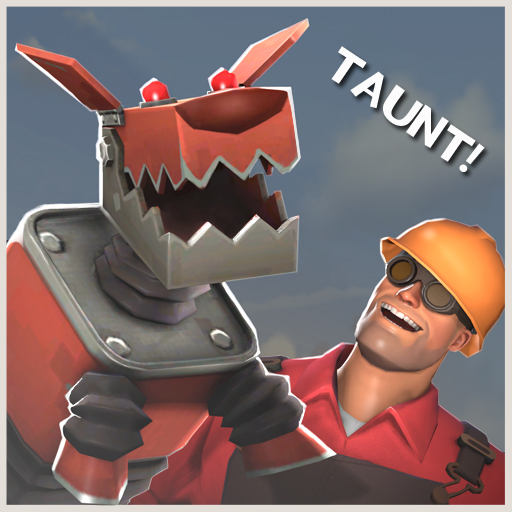 TF2 Taunts that I done did!
Collezione di
Populus
A collection of taunts I made. For easy browsing!
Drew's 2018 Workshop Collection
Collezione di
drew
Items I have created for Team Fortress 2 in 2018. This includes War Paints, Cosmetics, and Weapons.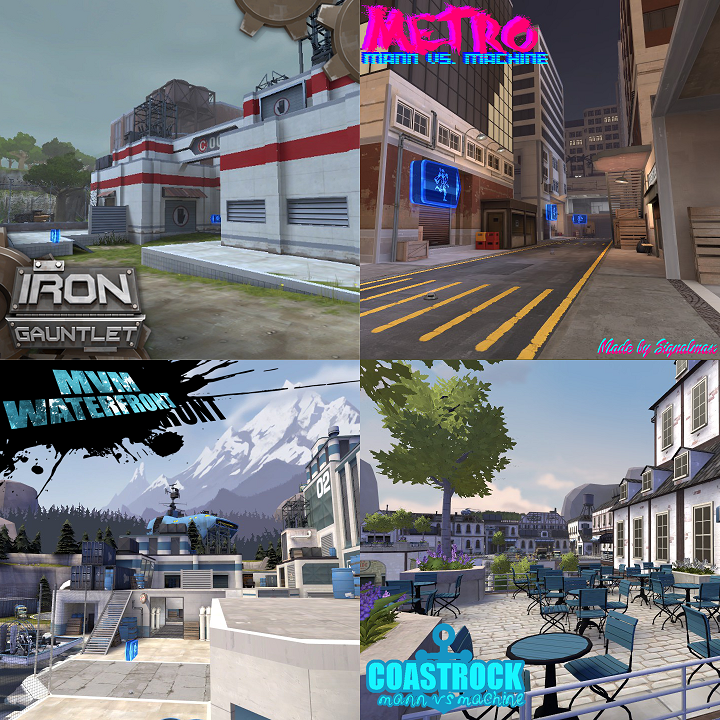 Signalmax's Custom MVM Maps!
Collezione di
signalmax
Over a dozen intricately designed missions spread over the course of 4 brand new and uniquely designed maps! https://i.imgur.com/J0C2Yma.png [url=http://steamcomm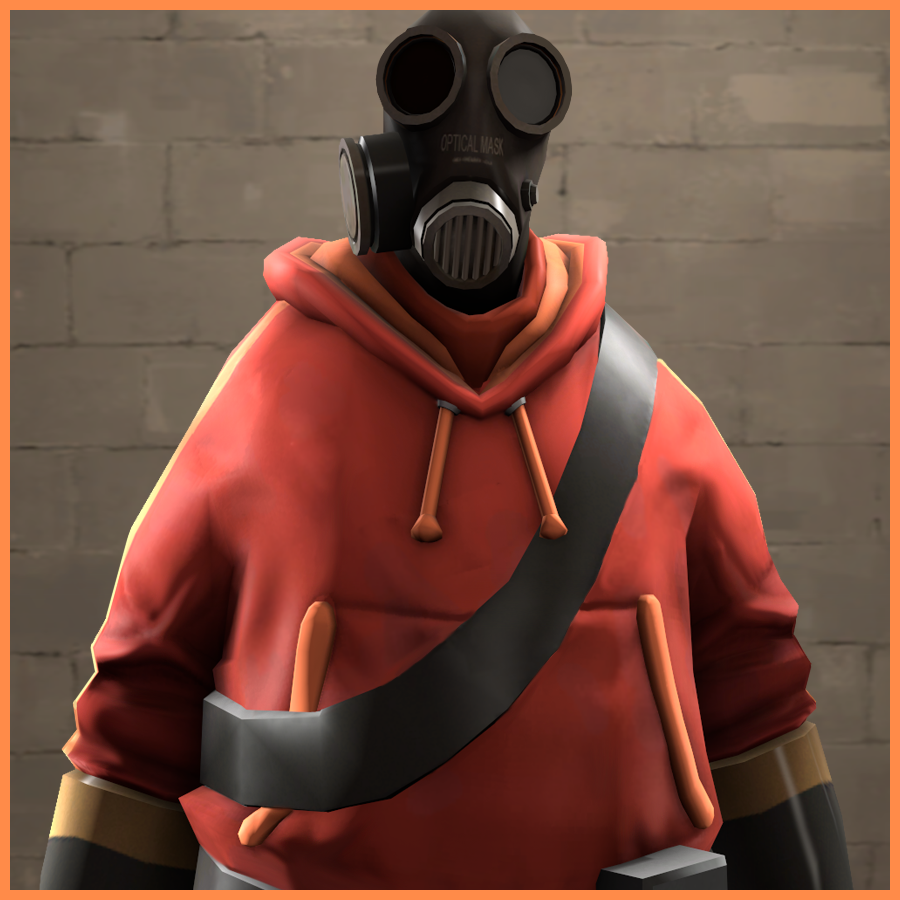 The Workout Plan
Collezione di
Wowza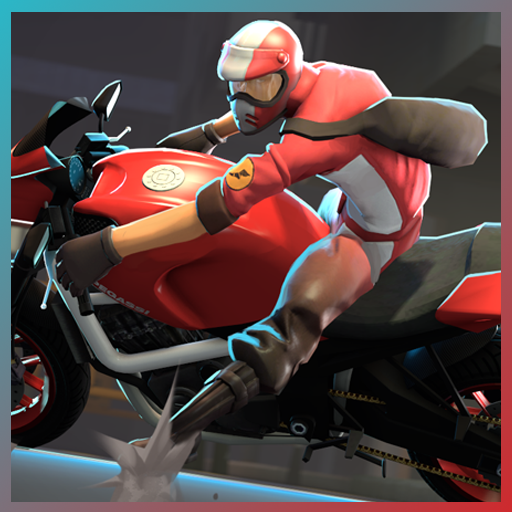 Drift King
Collezione di
Big Bob
Concept by Extra Ram Models by Big Bob Textures by Metabolic Promos by Duckdog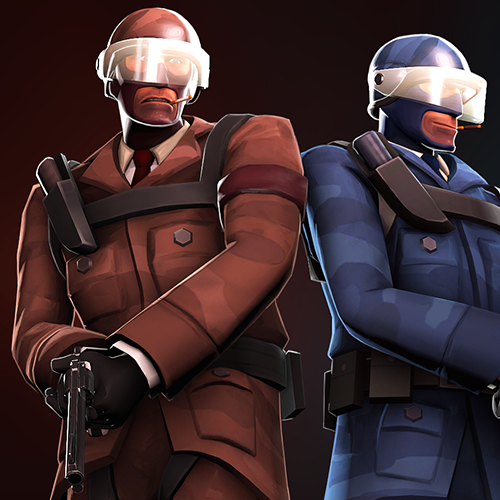 Counter-Espionage
Collezione di
Colteh
When espionage fails, you need a backup plan.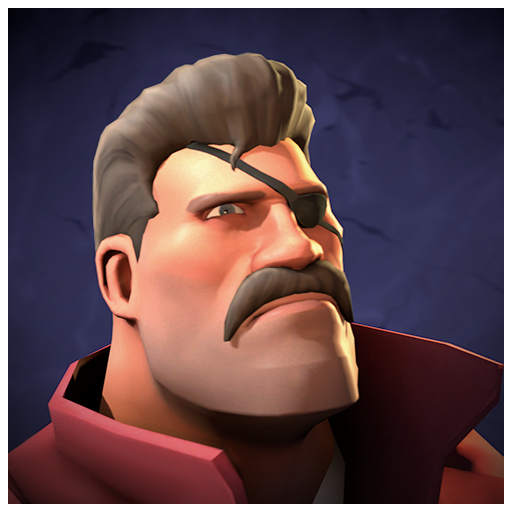 Pie_Savvy's 2018 Singles Collection
Collezione di
Pie_Savvy
A collection of all my one off hats & miscs that I've made. Will feature all of my non-set items that needed a loving collection to call their home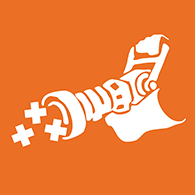 The KritzKast Collection
Collezione di
Agro | KritzKast
KritzKast, the weekly TF2 podcast has brought pleasure to the ears of tens, possibly even thirty or so listeners since we started back in 2008. Now you have your chance to own a little bit of TF2's past present and future in a form that you already know an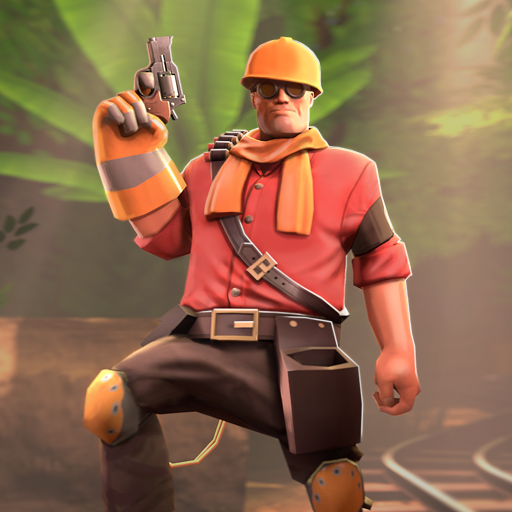 Six-Shooter Serval
Collezione di
Ertz™
"You're Pretty Good"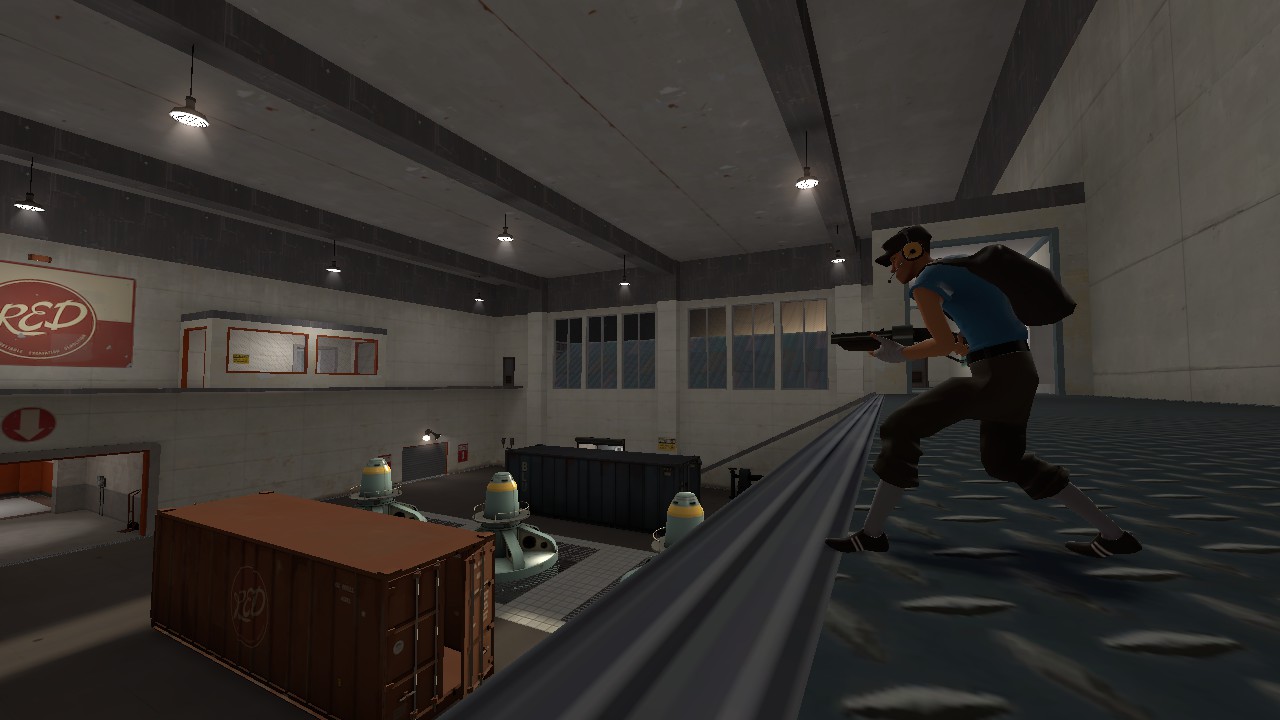 Tiny TF2 Maps
Collezione di
ISPuddy
ISPuddy's Tiny TF2 Maps series. those maps where everyone is tiny and the map is set to be in SPACEEEEEEEEEE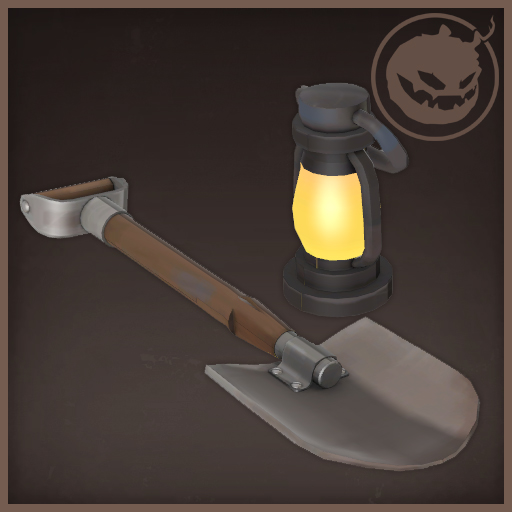 The GraveDigger
Collezione di
DatGmann
Part of the Halloween 2013 community "update" http://halloween2013.tf2mods.net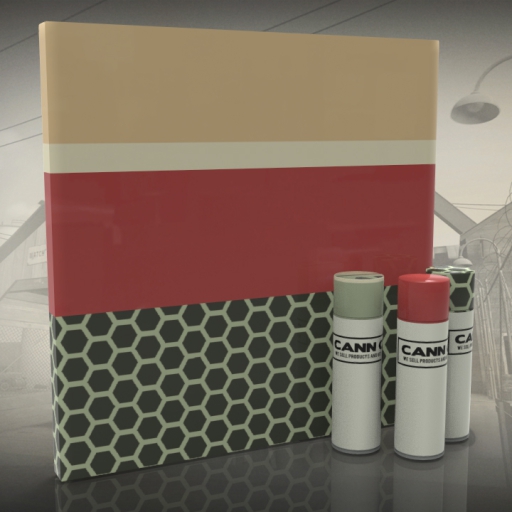 Vipes' Warpaint
Collezione di
Vipes
A collection of all my Warpaint/Weapon skins Want to get into making your own Warpaints? Follow this nifty guide by CoBalt: https://steamcommunity.com/sharedfiles/filedetails/?id=500416008 Need something to get a head start on promos for your warpain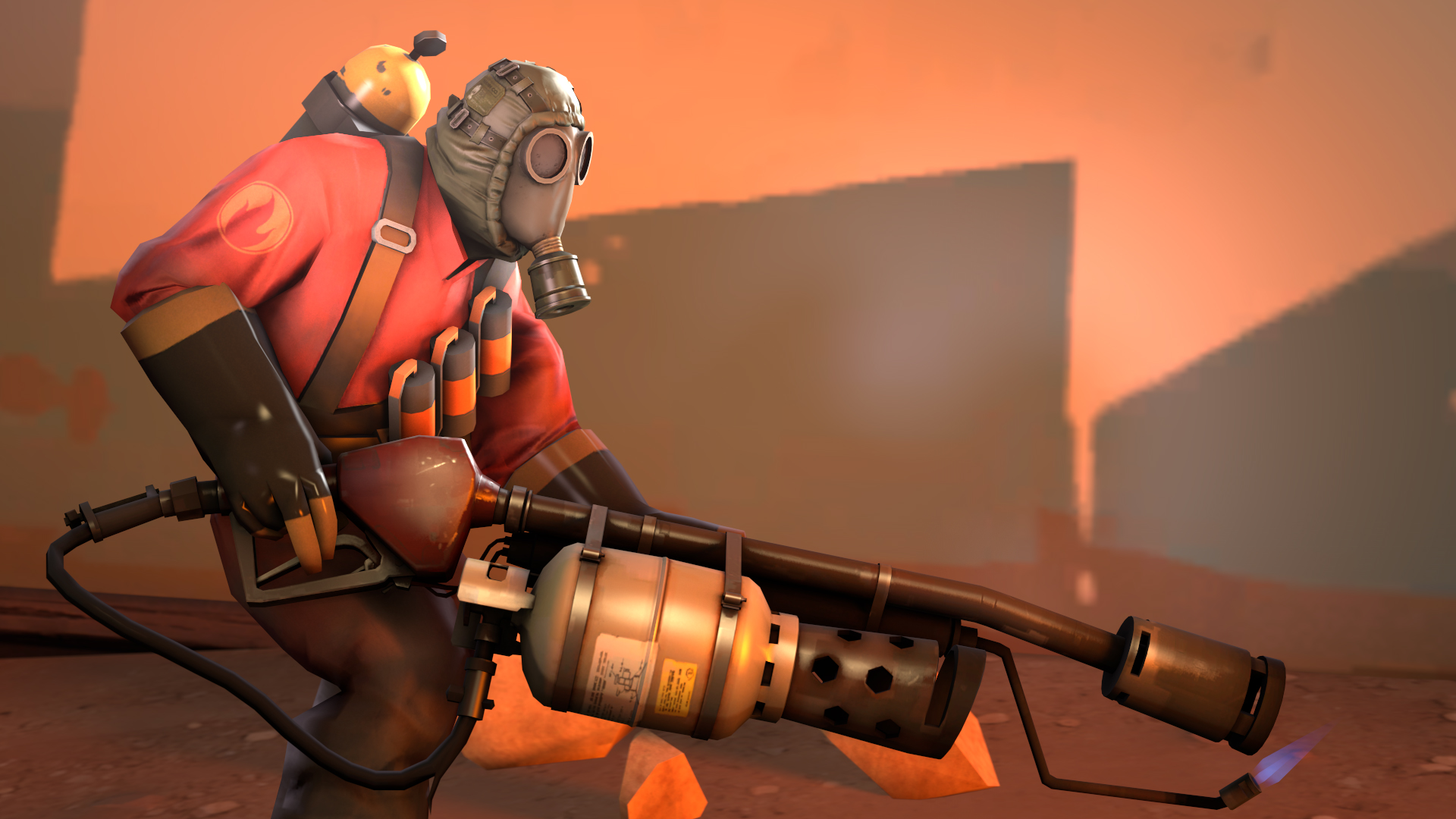 The Imminence
Collezione di
VLEKᴬʳᵗꜟˢᵗ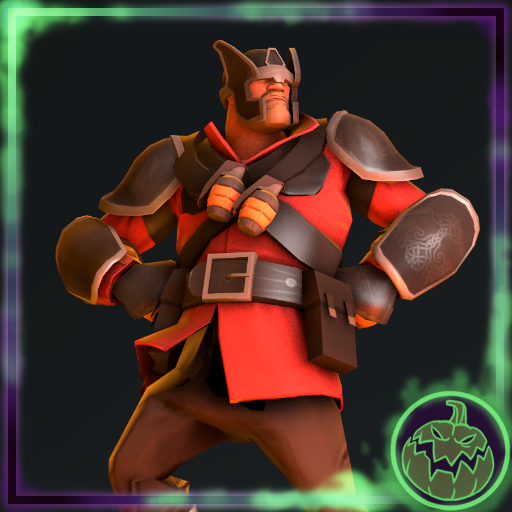 Nordic Numbskull
Collezione di
Merczy
Asguardian armor for soldier! *possible weapon coming soon*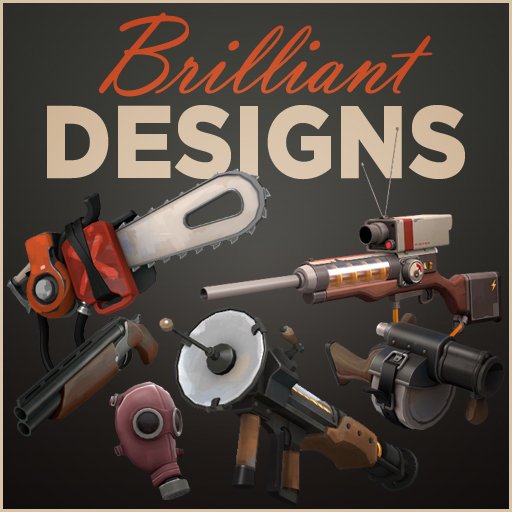 Brilliant Designs
Collezione di
BADGERPIG
Item designs that are in some way a stroke of genius. Clever use of animations, well thought out functionalities or perhaps its just so well crafted that I consider it brilliant.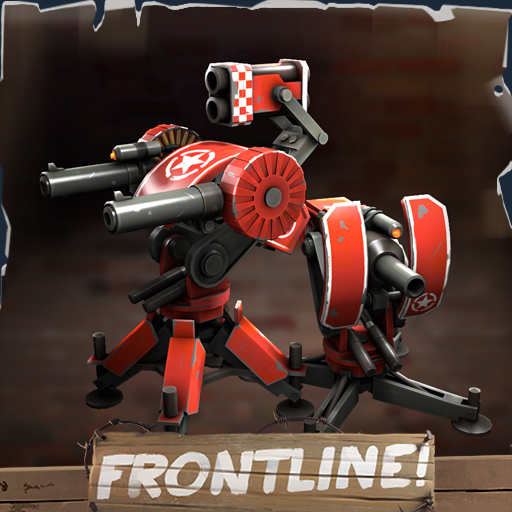 The Artillery Sentry
Collezione di
Rotzlöffel
Vote now for the Sentry Artillery Kit! This set was created to fill the hole for the empty engineer PDA slot. Feel free to try the mod: https://gamebanana.com/skins/embeddables/156485?type=medium_square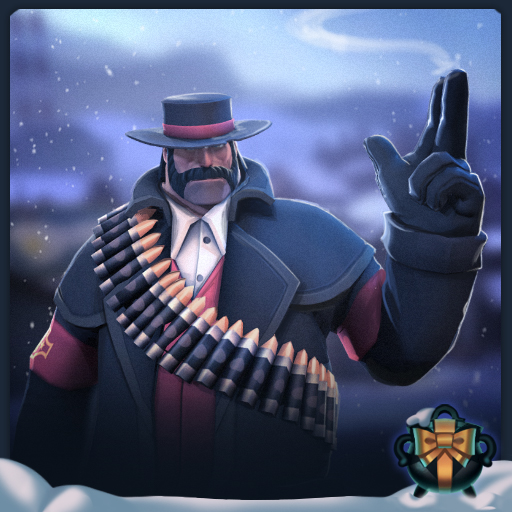 The Cold Trigger
Collezione di
Corvalho
A Winter in the West themed set for the heavy, cointaining a hat, hair, a coat and a pair of gloves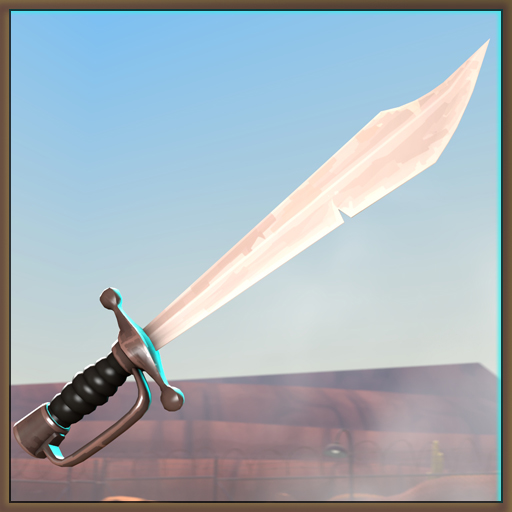 Swashbuckler
Collezione di
Constructor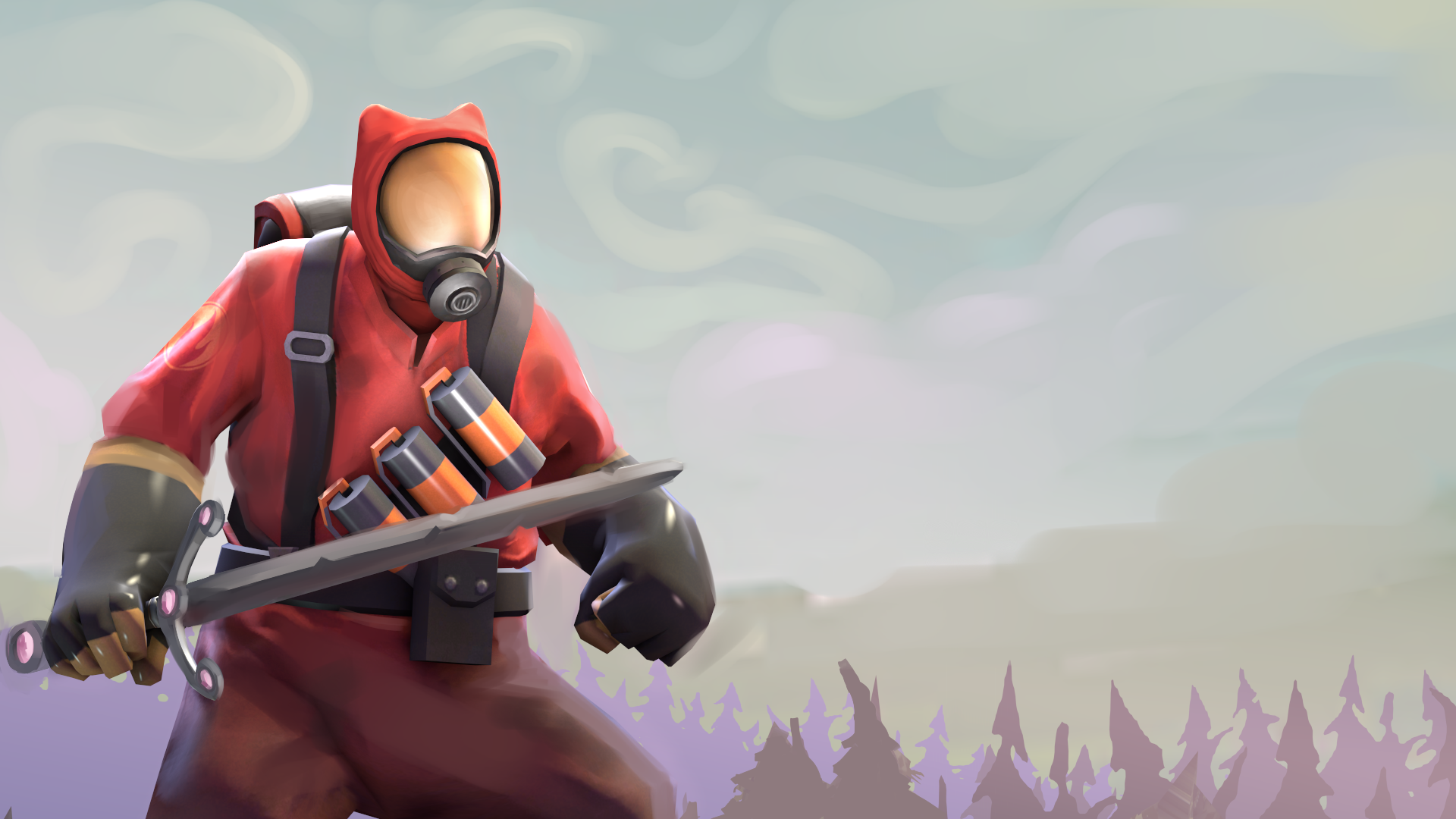 Adventurer's Stuff
Collezione di
GetGrenade
Fancy outfit and a best friend - that is all what a real adventurer needs. And maybe some sword too. But this sword is imaginable, so no swords for you, silly pyro.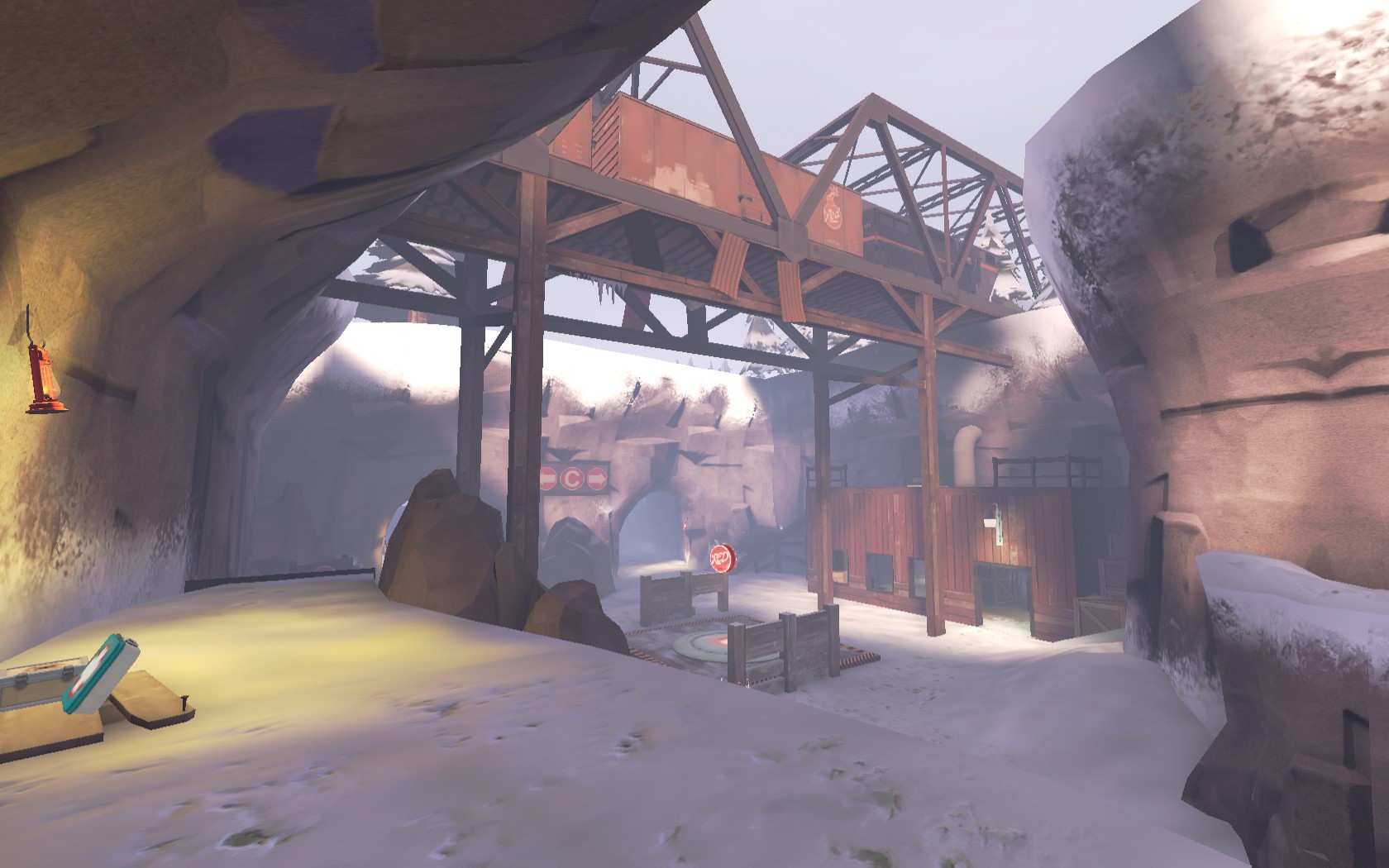 Ethosaurs tf2 maps
Collezione di
Ethosaur
A neat collection of all my tf2 maps! As more come you will find a big variation between event maps, trade maps, competitive maps and much more to come! (hopefully)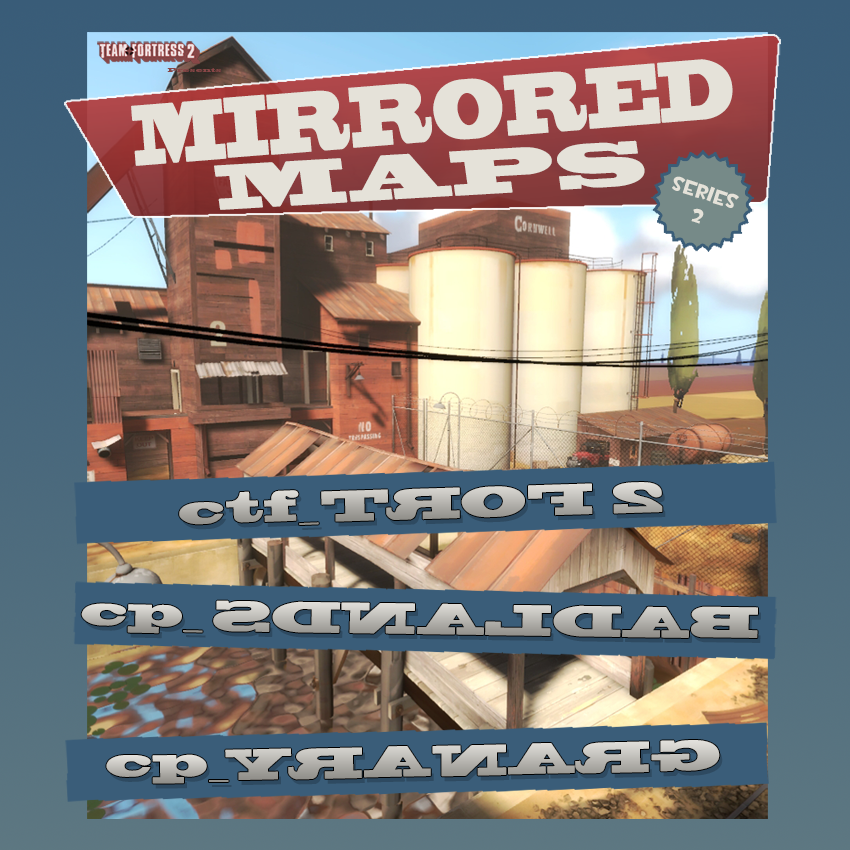 Mirrored Maps - Series 2
Collezione di
Khuntza
Team Fortress 2 maps mirrored as accurately as possible to their originals. Right becomes left, left becomes right, giving maps we know like the back of our hands a fresh take. It will mess with your head! http://khuntza.net/TF2MirroredMapsSeries2.html...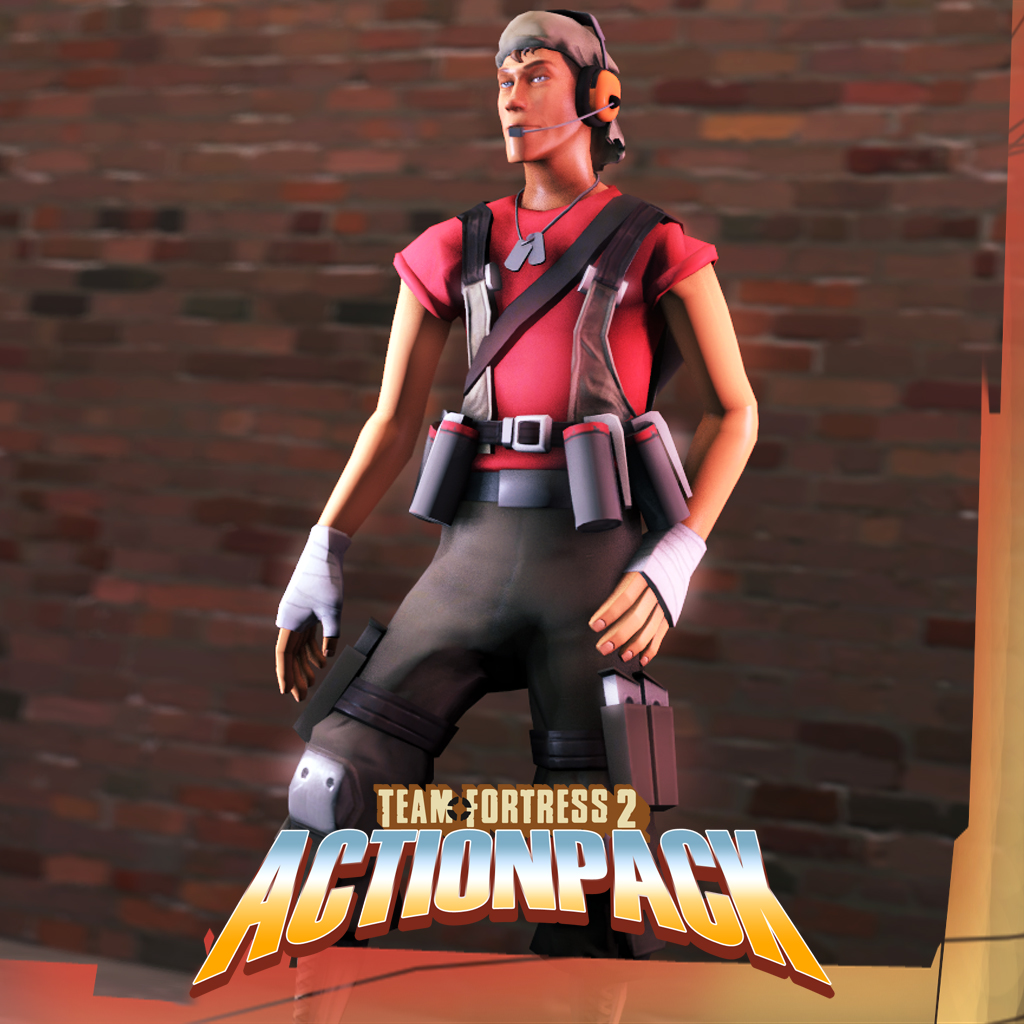 Scout Action Pack
Collezione di
The Ronin
Jamais Vu's collection of War Paints
Collezione di
Jamais Vu
This collection showcases all of my war paints!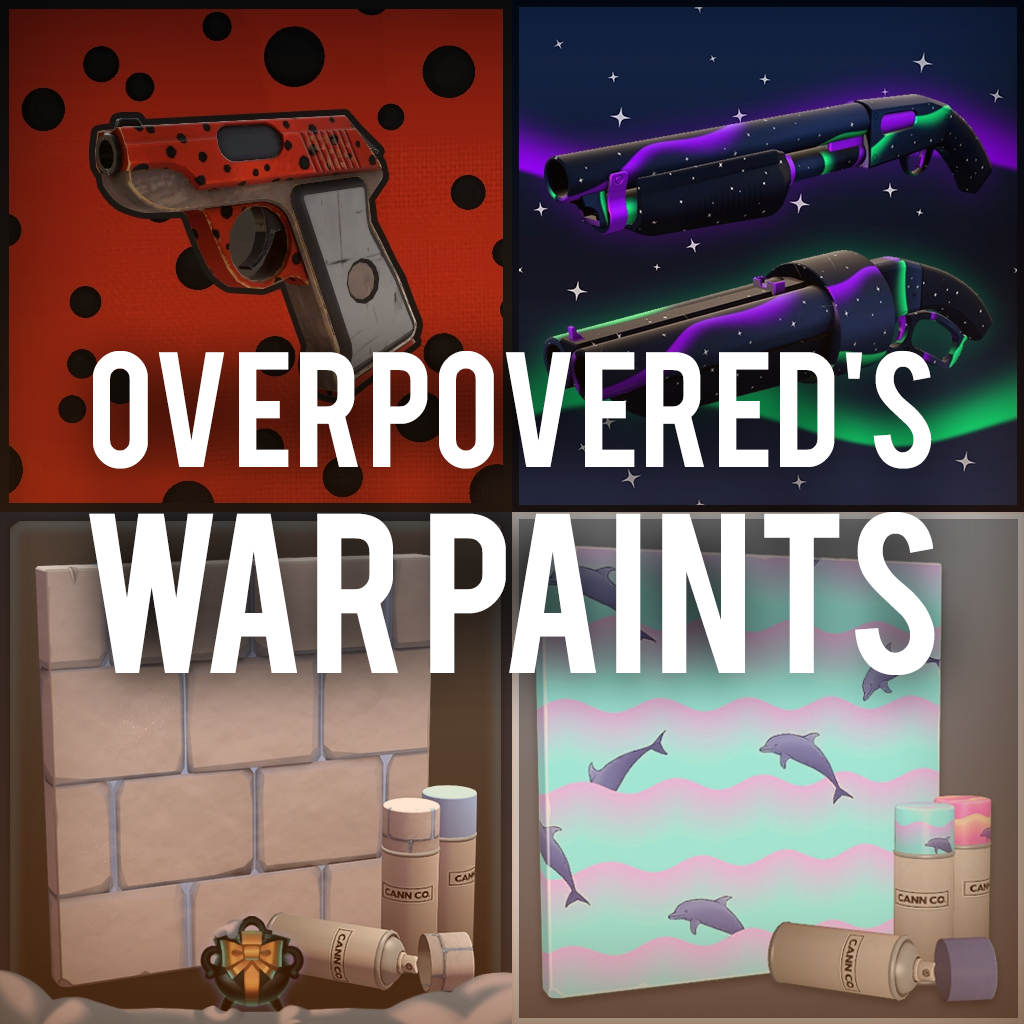 OverPovered's War Paints
Collezione di
OverPovered no sound device
War paints that I have made