Affichage des entrées 487-504 sur 5,096

Roguelikes & Roguelike-likes
Collection de :
RaND0NNEuR
Collection of Roguelike & Roguelike-like Games. - Traditional roguelike. - Not a original roguelike but a roguelike-like with a randomly generated world. - Action / 2D Platformer / Tactics / Puzzle + Roguelike features.

Moe
Collection de :
Felix
Anime, moe and fanservice.

kawaii
Collection de :
yu_nw
my okiniiri collection

100 of The Best Greenlight Games of 2014
Collection de :
iPwn4G.exe
Here is a list of greenlit (whether released or not) games to get, or to look forward to getting. greenlight is a great place for community made games, so why not give you a list of select greenlight titles from 2012 all through today! please leave a ra...

Cutie games :P
Collection de :
♛ƸӁƷErotic BunnyƸӁƷ♛
:3

PXTW Greenlight Picks
Collection de :
stander
Игры, за которые стоит проголосовать [via pressxtowin.com]

Magixe's Greenlight Gems
Collection de :
Magixe
Welcome to my collection of greenlight gems! I need your help to bring more awesome games to steam and every vote helps. Take a look at my personal favourites and maybe you will find some good games that you also want to be released on steam. This ...

We love InfiniMiner
Collection de :
Greener
Follow the Notch! - 3079 ...Minecraft space opera? - Blockscape ...Minecraft Advanced? - CastleMiner Z ...Minecraft got assault weapon! - Cube Park ...Minecraft got illuminator - Latura ...maybe Minecraft. - StarMade ...Minecr...

Best for Mac
Collection de :
Eqnx8TH
Best of all indie for Mac.

GreenLight Games
Collection de :
Arpegius
Games that show promise.

WTF IS THAT!?
Collection de :
Maurog
Only the most bizarre, trippy and unique Greenlight games which are not like anything else currently on Steam. These are the games that make you go "WTF!?" Yep, that's the official requirement. If you meet a Greenlight game that makes you go "WTF!?" ...

Hardcore Games
Collection de :
John Muxxer
Hardcore games, that games very hard, where you get one hit and you'll die, or games very realistic and hardest- This are games for crazy people and true gamers that love difficulty. ENJOY!

Games I Favourited
Collection de :
Stumpokapow
It'd be really nice if I could just conveniently share my favourites list with my friends without having to jump through hoops like this

all my favourites
Collection de :
stuartkaka
my choice of online games

WANT-WANT
Collection de :
CLANNAD

Memoria's Otome Collection.
Collection de :
Memoria ♥
Mostly Otome, RPG, adventure games or dating simulators that i am interested in.

Indie Software
Collection de :
Tuong
My Indie Software Collection ...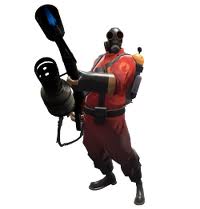 TF2
Collection de :
Bluephaser
TTTTTTTTTTTTTTTTTTTTTTTTTTTTTTTTTTTTTTTTT