Containing item: "Places: Amber Guard"

Showing 31-60 of 649 entries

Best RPG Mods
Collection by:
The Dude
These are the best mods to make Skyrim more realistic and more entertaining, all without changing the epic world of Skryim. Update: Removes Improved Villages: Taverns due to incompatability with Moonpath to Elseweyr. ***If anyone has any suggestion...

Beauty of Skyrim
Collection by:
★ StevieD~
A collection of mods that I use to make my Skyrim look beautiful. To get the best experience just press subscribe to all. Please tell me if the mods are causing the game to crash and possibly if you know which mod it is that may be crashing your game and ...

Skyrim Refined Pack
Collection by:
Kenji Setou
This is the set of mods I use in order to refine the game without changing it drastically (There are a few mods that stand out more than others, however) This collections includes sharpening up textures, making environments more lush and bright, revamp...

MY Skyrim Heaven
Collection by:
lantissan

Mods that enhance but not destroy skyrym
Collection by:
(DAPPR)Noobgamer1
This collection is purly designed at increasing the quests and loot and items and hours spent in game BUT without make you god.You can pick and choose since there are 100 + mod so PICK YOUR CHOICE OF AWESOMNES. Now some of my mods also come from nexis mod...

Ultimate Skyrim Graphical Overhaul
Collection by:
Revenant
This collection consists of a variety of graphical updates to Skyrim that I have accumulated over the years. No DLC is required for this collection. Additionally each of these mods shouldn't conflict with each other, so feel free to install as many as you...

Exhilaration of the Senses: Total Immersion Collection
Collection by:
soulsocietynumber1
Exhilaration of the Senses (or "EotS" for short) is a Collection of modifications REQUIRED for loyal gamers to have their MINDS BLOWN! NOTE: YOUR COMPUTER WILL MOST LIKELEY NOT BE ABLE TO HANDLE IT IF IT IS NOT AT LEAST AN "AMD8" VIDEO CARD. IF YOU HAV...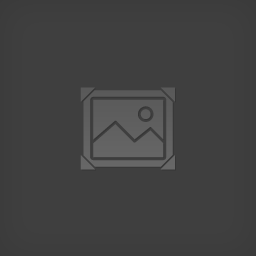 autistic red pyro's skyrim collection
Collection by:
Autistic Red Pyro
just a collection

hffghhgfhgfghfhgfh
Collection by:
Jimmy Rustler
gff

My Amazing Mod Collection
Collection by:
ıllıllı ŚïlvërŴölf ıll
All the mods that I use

Clean Install Collection - Personal Use
Collection by:
Sloan
The Collections of mods I like to get after a clean instal.

Grim's Skyrim Bundle
Collection by:
Slimey Grimace
A whole tonne of mods that have no conflicts and flesh the game out a lot.

Skyrim collection of randomness
Collection by:
Zeimaster
A quite big collection of mods for skyrim that all SHOULD work together, but nothing can be said certain. all credit to ze orginal modders and ahve fun

Amaunetky Skyrim mod pack
Collection by:
Amaunet Phoenix
Graphic, sound, land and gameplay overhaul. TESTED and working together. RCRN requires downloading a special plugin core, before subscription!! Please read the text inside mod link. If you like this mods, then hit LIKE on them. Happy playing

Inquer's MegaModCollection
Collection by:
Inquer
Just lots of mods(more than 100!) I use. No DLC-needing mods(some aren't compatible with DLCs). Every mod in this collection is compatible with any other mod. What about other mods? I don't know. None of the mods is made by me.

mods
Collection by:
♛N4VYK1NG♛
dasdas

My used Skyrim mods
Collection by:
plimplom
Here are my Skyrim MOds I installes via the Steam Workshop. But most of my mods were installed via "Nexus Mod Manager". I wrote all Mods down under this short announcement and you can find and download them here: http://www.skyrim.nexusmods.com/ I won't...

Delta's Skyrim Experience
Collection by:
DeltaWolf7
This collection contains all the mods I have found to make Skyrim more interesting and dynamic. These mods have been tested to make sure they work well together This collection requires the Skyrim DLC packs: Dragonborn, Heathfire and Dawnguard Gett...

PrinceJoaquim's Royal Skyrim Collection
Collection by:
4rc4ngel
If you are looking for a more beautiful,immersive and fun experience in Skyrim,then consider these mods as an adequate start towards those goals.Some of these mods require one or more DLC plugins and the installation of other mods whose native habitat is ...

Skyland
Collection by:
jessmeister0070

Maladjusted's Special
Collection by:
Maladjusted

The Most Awesomest Mods EVAR
Collection by:
Nuckollz
Yes.

Nico Ultime Collection [FRENCH]
Collection by:
Nico
MOUHAHAHAHAHA

James Clarke's Skyrim Mod Collection
Collection by:
James Clarke
Hey there, This is my personal list of favourite mods to improve and expand the Skyrim experience. It overhauls and adds many game mechanics, improves graphics, adds new sound effects and music pieces, changes the main-menu theme to "Misty Mountains" (...

Brobama's Old Mod List from a Corrupted Skyrim Save
Collection by:
Brobama
Brobama's Old Mod List from a Corrupted Skyrim Save - what it says on the tin. Over 80 items (and I had many more from Nexus, Wyre Bashed patches, dozens of renamed and re-formatted songs to work with Skyrim, and who knows what else). This is the third ti...

Improved Skyrim
Collection by:
w1nn3r696

Musashi Korian Skyrim Mod Collection
Collection by:
MusashiKorian
Just a collection of great mods that I use from the steam workshop to enhance my gameplay. :)

skyrim
Collection by:
thedog98
lets play

Stuff That Works Together
Collection by:
CoraxSA
These are modes i like that that usually don't clash with each other.

subscribed items
Collection by:
Λ Gȴiтch Iл Tнє Ϩyƨтem
stuff