Containing item: "Soda Drinker Pro"


If you liked I Get This Call Every Day...
Collection by
davidsgallant
If you upvoted I Get This Call Every Day, you should consider upvoting these other games as well: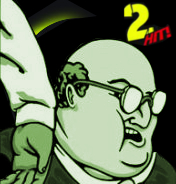 Why, Oh Why 2: Why Harder
Collection by
Done
Some games have slight flaws in them, but ones which can be overlooked due to the quality of the rest. Some games pioneer new concepts and, successful in their endeavors or not, deserve attention and a degree of respect for the attempt alone. Some games a...