Containing item: "Left Hand Rings"

Showing 31-60 of 1,195 entries

Skyrim Unbound-based True RPG Collection
Collection by
GR00V3R
This is my personal Skyrim Unbound-based "True RPG" collection. If you're looking for a hardcore RPG experience in Skyrim, along with some funky stuff to improve the overall aesthetic, this collection is for you. Also recommended are Nexus Mod Manager ...

Skyrim: Sub & Play - Weapons/Gameplay Enhancements
Collection by
SamanionX
Skyrim: Sub & Play - Weapons/Gameplay Enhancements Are you the Skyrim player who doesn't necessarily want to download SKSE, BOSS, or any other utilities to enhance their game? Granted, they are good tools for enhancing Skyrim, but do you just want to s...

Alio's GTX 980 - Ultra HD 1080p Skyrim Definitive Legendary Edition Mod Pack. Graphics, Gameplay, and More!
Collection by
DG| Alio
Alio's GTX 980 - Ultra HD 1080p Skyrim Definitive Legendary Edition Mod Pack. Graphics, Gameplay, and More! ----------------------------------------------------------------------------------------------------------- ******MOD LIST UPDATED AND COMPLETE. ...

skyrim mod collection
Collection by
Mr Dilirious

Skyrim Sexy HD Nature and Characters
Collection by
Khellus
A mass collection of mods that improve the immersiveness of skyrim while improving the Characters meshes and textures.

Exhilaration of the Senses: Total Immersion Collection
Collection by
soulsocietynumber1
Exhilaration of the Senses (or "EotS" for short) is a Collection of modifications REQUIRED for loyal gamers to have their MINDS BLOWN! NOTE: YOUR COMPUTER WILL MOST LIKELEY NOT BE ABLE TO HANDLE IT IF IT IS NOT AT LEAST AN "AMD8" VIDEO CARD. IF YOU HAV...

More Content
Collection by
Bear It
This collection aims at adding much much more variety in skyrim by adding more items, creatures, spells, and more without any other mod requirements within the vanilla game. Mostly based on smithing. Now when you go to that forge, you will be overwhelmed ...

Ultimate Skyrim Experience
Collection by
Photonic_Phoenix
The Ultimate Skyrim Package If you are eager to enjoy these mods I have included an overview pf what these will give you: - Multiple Questlines - New areas including an island or two (Wyrmstooth) - New towns and cities - INew and improved armor, sh...

Skyrim: Ultimate Edition
Collection by
ShinyMcShine
This is my personal selection of mods to enhance many different aspects of Skyrim. The majority of these mods are cosmetic enhancements and do not drastically alter the core gameplay in any way. This collection is for anyone who likes Skyrim and simply...

Skyrim Plus [GER]
Collection by
✙BDK✙Totenkopfsoldat™
In dieser Kollektion befinden sich Mods, die meiner Meinung nach Skyrim sowohl realistisch als auch schöner machen durch Grafiken und neuen Rüstungen. Die Mods sind aufeinander abgestimmt. Ich weiß aber nicht, ob man für eine der Mods SKSE benötigt,...

My Must Have Mods
Collection by
bazzaro135
THe mods I think you must play with.

Kanaye's Skyrim Pack
Collection by
Kuroi
It's my collection to make Skyrim more realistic. Still uploading sometimes with new things. Actually i create that collection for me but you can use it too and stuff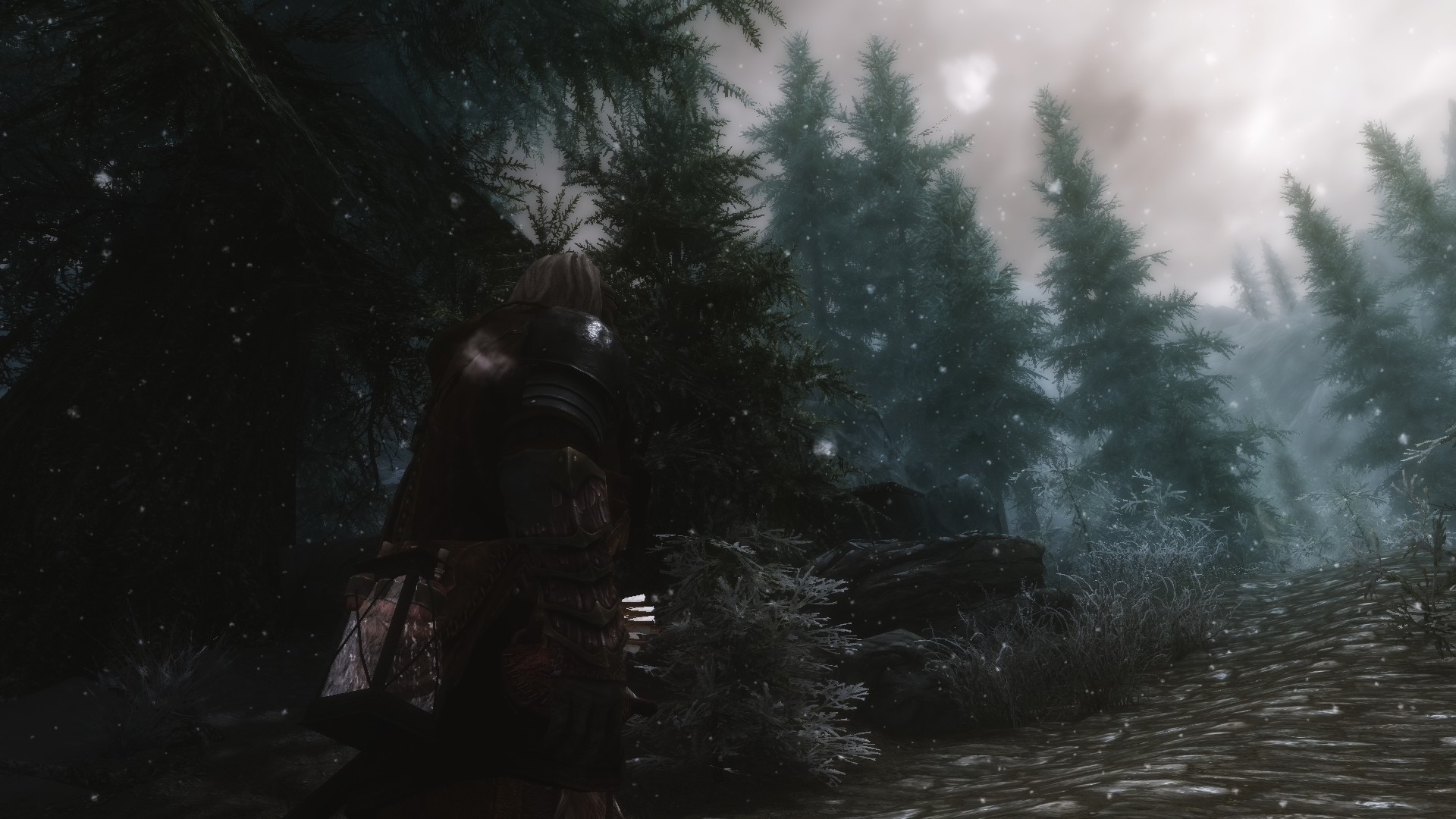 Hype's Skyrim
Collection by
Hyper
Everything you need for an enjoyable experience + DLC

Mitten's Hunter's Life
Collection by
Det. Mittens
This is a collection for a character looking to do roleplay a Hunter/Naturalistic play through. There is a house, some scenery upgrades various weapons and some general fixes all for things that I help life a hunters life. There are various knifes, I can ...

Lore Friendly Mod Collection
Collection by
The Batman
This is a collection of mods I have put together. They are made to enhance the experience of Skyrim without breaking the ambience and overall feel of the vanilla game. I recommend you use these in addition to the following mods from Skyrim Nexus: 36...

How I Like My Skyrim
Collection by
Hybrid
Its How I Like My Skyrim. I Hope you like some of these mods i have put together. IMPORTANT: Any exceptions to them all working together will be under here: - AFT created followers can be buggy with the lanterns sometimes. - Handyman + Playable i...

No lore breaks and also HD!!!
Collection by
The Cake is a Pie
Don't you hate it when stuff looks so boring in Skyrim and the story gets boring and mods obliterate the lore Bethesda has painstakingly worked to produce? I know I do, so before I sound like a cheesy 50's spokesperson any more you should download this cr...

Skyrim collection of randomness
Collection by
Zeimaster
A quite big collection of mods for skyrim that all SHOULD work together, but nothing can be said certain. all credit to ze orginal modders and ahve fun

SkyRim Pack 1.1
Collection by
eddie013
This collection is designed to make the adventurer's experience realistic.

Grim's Skyrim Bundle
Collection by
Grimace [Pale Horse]
A whole tonne of mods that have no conflicts and flesh the game out a lot.

Survival Skyrim
Collection by
Messiah Mikosis
Unusual amount of magic in pack, but large focus on survivng in the wilderness Meant to make Skyrim much more hardcore

SKyrim Version 15 Hd Enchanted
Collection by
Dคгкςгครђєг
best colecton ever

My Gameplay Enhancements
Collection by
CrazyAssCC
This collection has all of the good gameplay tweaks in my opinion. Just remember these mods are "my opinion" of good gameplay tweaks. So download what you feel in your opinion are the best suited for your gameplay experience. I'm not sure if they al...

Skyrim The Way It Should be (For me Anyway)
Collection by
Lord Cypher 001
The way I play the game

Arderos's Skyrim Overhaul
Collection by
[B/1-187IR] Frost
Presented here is a collection of mods making Skyrim overall better. Almost every aspect of the game is touched more or less: a lot of graphic improvements, magic changes, new armor etc. Please note that some controversial changes are made also. If you d...

My Skyrim Mod thingys.
Collection by
Cortex
Derp derp.

Skyrim Death Edition
Collection by
Me
Death

Improved Skyrim
Collection by
[Tribe] Lorebot
The collection of mods I use to play Skyrim. Helps a lot with immersion, a couple of them require FOSE so you'll need to install that before you get full functionality with this collection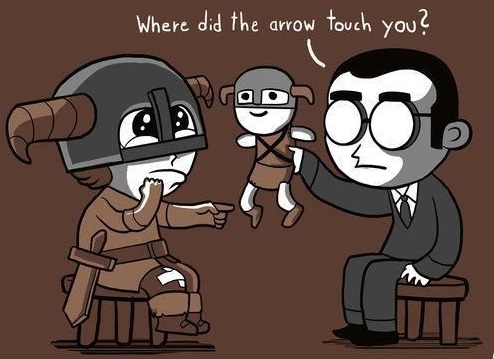 Skyrim revamped
Collection by
Ragna
MOD IT Until it Crashes

PrinceJoaquim's Royal Skyrim Collection
Collection by
4rc4ngel
If you are looking for a more beautiful,immersive and fun experience in Skyrim,then consider these mods as an adequate start towards those goals.Some of these mods require one or more DLC plugins and the installation of other mods whose native habitat is ...