Containing item: "Gleaming Falls"

Showing 1-30 of 156 entries

Countercruel's Abode Collection
Collection by:
Gruul
A collection of all my famous work for ease and enjoyment. Features: .Gleaming falls .Winters grasp .Glorious ravine .Cabin in the woods .Woodland sanctuary .Sincar barrens .Talos islands

Best Skyrim Mods (workshop and nexus)
Collection by:
Docter How
LAST UPDATE; October 20th, 2013 This is a Collection of what I believe are the best Skyrim mods available on the workshop. The picture is a screenshot by me using these mods, except no ENB. Please rate this collection depending on if you like th...

Bunny's Skyrim Mod Collection (内側にほんの翻訳!)
Collection by:
~Bunny パンティー
Description: This is a collection my friends wanted me to make so they know what mods I use. Other people can use, too. I'm not the best at modding experience but if anyone needs questions on installation or issues I'll help. I will upload a video of the ...

TheManInUrPC's Skyrim Mod Collection
Collection by:
TheCharizardInUrPC
Along with many graphical mods, this collection also contains some extra mods for the game itself. These mods do not affect FPS whatsoever for me, but there is not guarantee that it will not affect your FPS in game. Hope you like it! WARNING: Some of th...

Lush Graphics Collection
Collection by:
H.A.W.K.E.R.Z
Lush Terrain A Collection of General Tested Mods that Improve the Quality of the Terrain. An Unbelievably Massive Uncontested Increase In HD Quality Gameplay. Likely to have a small impact on performance. Other Required Files: 100% Grass Density...

GERnightmare's Workshop Mod Kollektion
Collection by:
SevenSins
------------------------------------------------------------------- GERNIGHTMARE'S WORKSHOP MOD KOLLEKTION ------------------------------------------------------------------- Sharpshooters Extreme Graphics ENB http://skyrim.nexusmods.com/mods/15105 ...

Project Expansion
Collection by:
fpigerre
This collection aims to put together a selection of mods that expand and add things to skyrim realisticly! Mods that this collection include can add things like the ability to visit different countries and places, the ability to create new food and bevera...

Epic mods (quests, weapons, armour, houses, followers)
Collection by:
IronSheep
This is a collection of awesome mods that i have found that i think deserve some more recognition (new mods will be added)

Mikhanator's Skyrim Collection
Collection by:
every booty's senpai.
A collection of mods to enhance my personal world of Skyrim, creating a much more heighted enjoyable experience! ===== *All DLC's are required for the full experience; some mods require the DLC* ===== A big shoutout to those who created the mo...

total skyrim
Collection by:
anakia (fr)

Exhilaration of the Senses: Total Immersion Collection
Collection by:
soulsocietynumber1
Exhilaration of the Senses (or "EotS" for short) is a Collection of modifications REQUIRED for loyal gamers to have their MINDS BLOWN! NOTE: YOUR COMPUTER WILL MOST LIKELEY NOT BE ABLE TO HANDLE IT IF IT IS NOT AT LEAST AN "AMD8" VIDEO CARD. IF YOU HAV...

Mods I highly recommend for an improved game experience.
Collection by:
Menarra (DagothAgahnim)
This is just a list of the mods I have downloaded and enjoyed that I feel enhance the experience of the game. This is not a list of EVERY mod I have, just the ones I feel that really add a lot, in big or small ways, and I highly recommend them.

Ultimate Skyrim Collection
Collection by:
CSQUARED
Private Collection to make adding mods for myself easier

No lore breaks and also HD!!!
Collection by:
Notbatman
Don't you hate it when stuff looks so boring in Skyrim and the story gets boring and mods obliterate the lore Bethesda has painstakingly worked to produce? I know I do, so before I sound like a cheesy 50's spokesperson any more you should download this cr...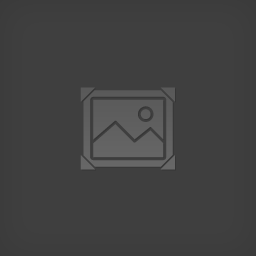 autistic red pyro's skyrim collection
Collection by:
Autistic Red Pyro(is anoyed!)
just a collection

My Gameplay Enhancements
Collection by:
CrazyAssCC
This collection has all of the good gameplay tweaks in my opinion. Just remember these mods are "my opinion" of good gameplay tweaks. So download what you feel in your opinion are the best suited for your gameplay experience. I'm not sure if they al...

Inquer's MegaModCollection
Collection by:
Inquer
Just lots of mods(more than 100!) I use. No DLC-needing mods(some aren't compatible with DLCs). Every mod in this collection is compatible with any other mod. What about other mods? I don't know. None of the mods is made by me.

Skyrim Death Edition
Collection by:
Me
Death

Light compilation for enjoying
Collection by:
Leenominai
Light compilation for an enjoyable game. Light compilation for enjoying (with in-game items): http://steamcommunity.com/sharedfiles/filedetails/?id=224443981 Requirements: - The Skyrim Script Extender (SKSE) version 1.6.16 or newer. Get it from ...

PrinceJoaquim's Royal Skyrim Collection
Collection by:
4rc4ngel
If you are looking for a more beautiful,immersive and fun experience in Skyrim,then consider these mods as an adequate start towards those goals.Some of these mods require one or more DLC plugins and the installation of other mods whose native habitat is ...

Lore-friendly balanced modifications
Collection by:
Greendtea
A collection of mods that do not break the game in any way or make the game any easier. In fact many of these mods will increase the difficulty in an attempt to balance the game a bit.

The Real World (Kinda)
Collection by:
DiRiN
SkyUI is installed in this pack, and is the only mod that requires additional files for installation, Please view the mod description. Other than that, this is all fully functional for Dawnguard. Graphics, crafting, visuals, realism, camping. Have fun!...

Skyrim Universal Pack
Collection by:
MrMrocznyMisio
This is mod pack for TES V:Skyrim which contains mods created by various modders. It improves graphics, adds new music, NPC's, races, something else and a few tons of items. Happy hunting. Warring! Mods aren't 100% compatible. However, You can play wi...

Laeryc's Personal Collection
Collection by:
Binary Delusion
This is a collection of of mods MOSTLY for those that Love crafting and tinkering, The Kataxia's Mods are a personal Favorite as i can veg out and earn money and it doesnt feel like a cheat. its nice amount of money but you also have to keep things stocke...

PerfectDNA
Collection by:
PerfectDNA
Meine ersten versuche.

Chris and JM's ModPack Collection
Collection by:
thinarmor
This is a huge collection of our favorite Skyrim mods. These mods are mostly minor tweaks and aethetic mods, and do not give players any extreme unfair advantage that they do not choose for themselves. DAWGUARD required for some mods. Please review...

How I Keep Breaking Skyrim!
Collection by:
gibraltarsix
I love mods so much, I keep adding them until...well, you know. These are amongst my faves.

Houses
Collection by:
Van Iliriagon
Different Homes and plots where you can build your own home

My Mods
Collection by:
stanko_regan
My Mods

CommunistKitten's "Amazing Skyrim" Graphics Collection [HEARTHFIRE NEEDED]
Collection by:
CommunistKitten
This collection makes Skyrim look amazing. Hearthfire is needed. Check out my sound mod: http://steamcommunity.com/sharedfiles/filedetails/?id=275477112