Containing item: "The Asteria - Dwemer Airship"

Showing 1-30 of 442 entries

The PC Gamer Skyrim Mod Collection: New Content
Collection by:
Pentadact
These are our picks for the best new content the community has added to Skyrim: gorgeous locations, spectacular spells, interesting features. We prefer stuff that isn't wildly unbalanced or an outright cheat, but this pack certainly makes Skyrim a diff...

HIGH-QUALITY HOMES COLLECTION!!!
Collection by:
TheHyde
Are you looking for some REAL real estate? If so, check out this great collection of mods that deals with getting cool new player houses, abodes, lairs, and hideouts, as well as improving existing ones! Remember kids, home is where the daedra heart is! :D...

PCGamesN 100 Best Skyrim Mods
Collection by:
Percious
You've read our pick of the 100 best Skyrim mods on PCGamesN.com, and now you're wondering what the quickest, most efficient way of packing all those lovely mods into your game is. This collection is the answer: every Steam Workshop mod on this list is co...

Best Skyrim Mods (workshop and nexus)
Collection by:
Docter How
LAST UPDATE; October 20th, 2013 This is a Collection of what I believe are the best Skyrim mods available on the workshop. The picture is a screenshot by me using these mods, except no ENB. Please rate this collection depending on if you like th...

DWEMER
Collection by:
G20
Dwemer, the dwarves of Tamriel, long since gone, but not forgotton, their magnificent architecture still dominates many landscapes, their techniology, weapons, armor and magics are still being used, and much more yet to be discovered. This is a collect...

Сборная солянка [RUS]
Collection by:
Dracozyabrische[rus]
ДАННАЯ СБОРКА ПРЕСЛЕДУЕТ СЛЕДУЮЩИЕ ЦЕЛИ: - совместимость самих модов между собой и сейвами игрока. - возможность запустить старые (без мо...

Ultimate Mod Pack |150+ Mods!|
Collection by:
rip
Requires all the expansions and SKSE. I've gathered all the greatest mods that I could find, and then put them into a neat little bundle with a ribbon on top. 179 |compatible| mods in total, enjoy. Thanks to PCGamer for their wallpaper/background: h...

Graphics and Game
Collection by:
rafcio.s
After this set of modes will have a nicer world Skyrim, interesting gameplay, cool music, and various smaller additions which increase the attractiveness of the game, and most importantly we do not slow down the graphics. I play on a laptop with 9600GS 5...

The Best Skyrim Mods By UraNuS
Collection by:
UraNuS
My List of The Best Skyrim Addons!! Organized by sections... [The Most Important!] [HUDs & Viwers] [Race and Class] [Weapons & Magic] [Characters & Armors] [Utilities & Tools] [Houses & Towns] [Horses & Followers] [Creatures & Gameplay] Enj...

How Skyrim Should Be
Collection by:
Archangel2319
This is a collection of mods that i recommend to friends and believe should have been in the game to start with. Enjoy!

Skyrim Hilarity
Collection by:
Dert Jarlin
A collection of ridiculous and insane skyrim mods to make your run-of-the-mill game experience a bit more interesting. It will most likely also break your game, so these are not for the serious gamers nor the faint of heart. For the full experience, do...

loustik collection
Collection by:
Sam Suphit
mes préférés,ce que je trouve de plus créatif et qui ne plante pas le jeu

My Favorite Skyrim Mods
Collection by:
KrypTo 3000
A bunch of skyrim mods that i thought were really cool and wanted to share this collection with others. Credits go to the respective owners

All Around Pack
Collection by:
Dr. Huan Deag, MD
This is a pack that covers alot of the modding aspects of Skyrim. You get a big selection of HD texture mods, 3 horse mods, 5 house mods, and alot of weopon/armor mods. (There's a bonus mod pair in here for you MineCraft fans.)

Houses Collection
Collection by:
The Lord Marshal aka Ragnrok
Collection of great Skyrim Houses mods. Ranging from little huts to massive castles!

Mikhanator's Skyrim Collection
Collection by:
Merry Christmas Everyone!
A collection of mods to enhance my personal world of Skyrim, creating a much more heighted enjoyable experience! ===== *All DLC's are required for the full experience; some mods require the DLC* ===== A big shoutout to those who created the mo...

Improved Gameplay
Collection by:
Sir Ultimate
I tried to collect some usefully workshop files.

Civilizing Skyrim
Collection by:
sgtwinkler
A pack of fully compatible mods that expand Skyrim's population and building count, making it a more civilized world to live in. Figuring prominently in these buildings are houses built in honor of the Dovahkiin, of course. Expand life in Skyrim to a mo...

Peral's Skyrim
Collection by:
hOLDtHEdOOR
this a few mods i found to run smothly together, focused mainly around female adventures as well as a few lore friendly weapons and enviromental mods. ty to all those that contributed. CBF curvey can be subbed for the slim, just if ur going to makea child...

Skyrim Sexy HD Nature and Characters
Collection by:
Khellus
A mass collection of mods that improve the immersiveness of skyrim while improving the Characters meshes and textures.

My favorite mods for content
Collection by:
sgtwinkler
All of my favorite mods that add content, gameplay time, characters, and items to the game.

Exhilaration of the Senses: Total Immersion Collection
Collection by:
soulsocietynumber1
Exhilaration of the Senses (or "EotS" for short) is a Collection of modifications REQUIRED for loyal gamers to have their MINDS BLOWN! NOTE: YOUR COMPUTER WILL MOST LIKELEY NOT BE ABLE TO HANDLE IT IF IT IS NOT AT LEAST AN "AMD8" VIDEO CARD. IF YOU HAV...

plus de fun et de gameplay sans bugs
Collection by:
Sam Suphit
j'espère que vous trouverez de quoi améliorer votre jeu,je les utilises,et bien sure,je n'ai pas tout mis,mais au moins ceux là fonctionnent sans trop de modifications au jeu lui-même!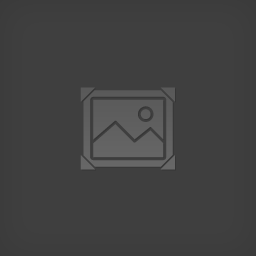 autistic red pyro's skyrim collection
Collection by:
Autistic Red Pyro
just a collection

Storms lots of mods!!!!!!!!!!!!!!!!!!!!!!!!!!!!!!!!!!!!!!!!!<my first time>
Collection by:
ShadowWing Storm
jest a lot of mods!!!!plz tell me what you think and what you think i should add plz hope you like it and follow the mod makers there the ones that help me make this bye PEWDIEPIE "BORFIST" bye

Grim's Skyrim Bundle
Collection by:
Slimey Cockbagz
A whole tonne of mods that have no conflicts and flesh the game out a lot.

mods
Collection by:
♛N4VYK1NG♛
dasdas

My Skyrim Mod thingys.
Collection by:
Cortex
Derp derp.

MsChif's Favorite Mods
Collection by:
Mikey
A list of my favorite mods, mine included.

Essentials
Collection by:
tekmage01
Collection of mods that should enhance your overall Skyrim experience without affecting gameplay and balance.