Containing item: "GWAR Concert Mod"


NiTR0's Proven Picks
Collection by
NiTR0
This is a collection of Skins, Items, and Mods that I have tested and aprove as high quality mods. All Credit goes to the Creators of the Mods, they have done amazing work and I applaud them for such magneficent Mods. Installation: I recommend not ha...

Left 4 Dead 2: LSD edition
Collection by
Hamuel L. Jackson
ON BALANCE OR OFF BALANCE IT DOESN'T MATTER BECAUSE I AM THE BEST, OHHHHHH YEAHHH, I AM THE CREAM OF THE CROP AND WELL PAL, LET ME TELL YOU SOMETHING. IT DOESN'T MATTER WHAT YOU THINK, BECAUSE IF YOU AIN'T SNACKIN INTO A SLIM JIM WELL YOU CAN KISS MY A$$ ...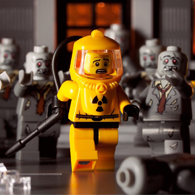 Left 4 Awesome
Collection by
The Pinball Thief
My go-to mods. I enjoy this pack because it's a fun mixture of cool guns, interested SI mods, and designed to be more about stuff I found generally awesome vs any particular theme.There is only one mod that I use in this pack outside of what's listed on s...

Campaigns
Collection by
Bunny Weebl Wobble