Showing 1-19 of 19 entries

Great Mods for More Realistic and Interesting Gameplay
Collection by
RootBeer820
Great Mods for More Realistic and Interesting Gameplay! The Mods I Use Are... Architectural Geometry, Auto Catch, Quick Loader, Dawnbreak, Display Food Values, Just Larger Chests, Lighter Logs, Mini Map HUD, N Tools, Oh Poop, Plantable Rabbit Holes, ...

Won't Starve
Collection by
Dovahbear
Die before reaching day 10? Can't find enough flint in order to make new tools? Your food get spoiled too quickly? Then this collection is for you! Won't starve is a mod collection that makes crafting, cooking and surviving easier! What this coll...

Don't Starve Mod pack
Collection by
Grimshaw
This is a mod collection that I use in my Don't Starve game! I hope you like it.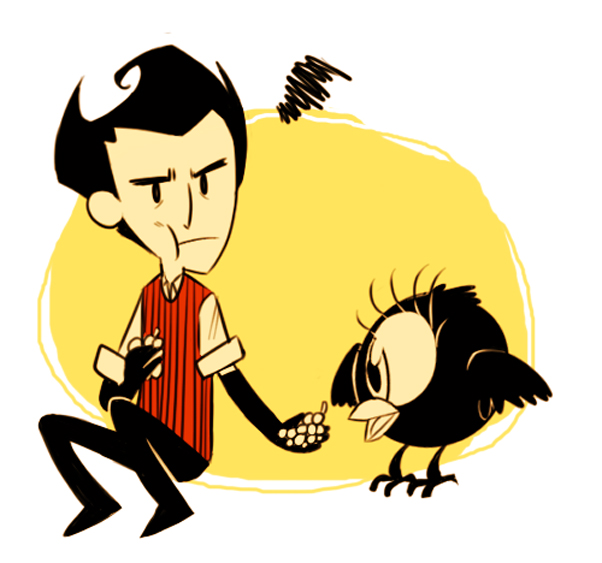 HEAVILY MODDED SURVIVAL!
Collection by
#CAGE4LYFE
All The Mods I Use In My Heavily Modded Don't Starve, With MANY New Characters To Choose From And Many New Ways To Survive And Die And At One Point This Modpack Might Actually Make It Considered More Living Than Surviving, Enjoy. A LOT of Time Went Into ...

Don't Starve Essentials
Collection by
Mask The Terrible
This is my collection of Don't starve mods that i find essential, Alot of these add to the game without over powering it, so i really enjoy this mod pack. I thought others would like a mod that sadds to the game, granting new ways to survive, without over...

My Don't Starve Mods
Collection by
[NOR] Transporter
not actually mine!!! these are the mods that i use.

Don't Starve PLUS!
Collection by
TheSpaceCheese
This is a collection of the mods that I use in Don't Starve not because they are cheaty or make the game easier, but because they seem like features that could have been implamented if there was a lot mor dev time. It include some mods that fix featur...

Make my Wolrd less boring
Collection by
ballmaple
Personal Collection : )

My private thing
Collection by
TokTic
Stuff here

Some useful mods in my opinion
Collection by
Matyi
These are the mods that I use for Don't Starve. I try to update this collection as I found a cool new mod! Enjoy my collection!:)

Personal Use Collection
Collection by
Wolfy-Sama

Dint Sterv
Collection by
Large Raisin
A collection of good things for don't Starve that heavily adjust gameplay

Für Mau
Collection by
k.haoz
Für meine Freundin :D

Good mods
Collection by
thomeef23

Don't Starve Mods I Use
Collection by
96VintageNerd96
Will, Mike, and anyone else who buys Don't Starve, Get these Mods because they are really good ones.

realistic
Collection by
1san
a few realistic mods i found and thought should be bound together for easy sharing.

for making art in your world
Collection by
motariz
if you are bored of survival and want to make some awesome bases or artwork... these mods will help you with it.

Occasions/Themes & Seasons
Collection by
PenguinEye
Halloween, Christmas, Valentines, Easter, Thanksgiving etc.

Mods
Collection by
GMTJackBauer