Showing 1-30 of 3,292 entries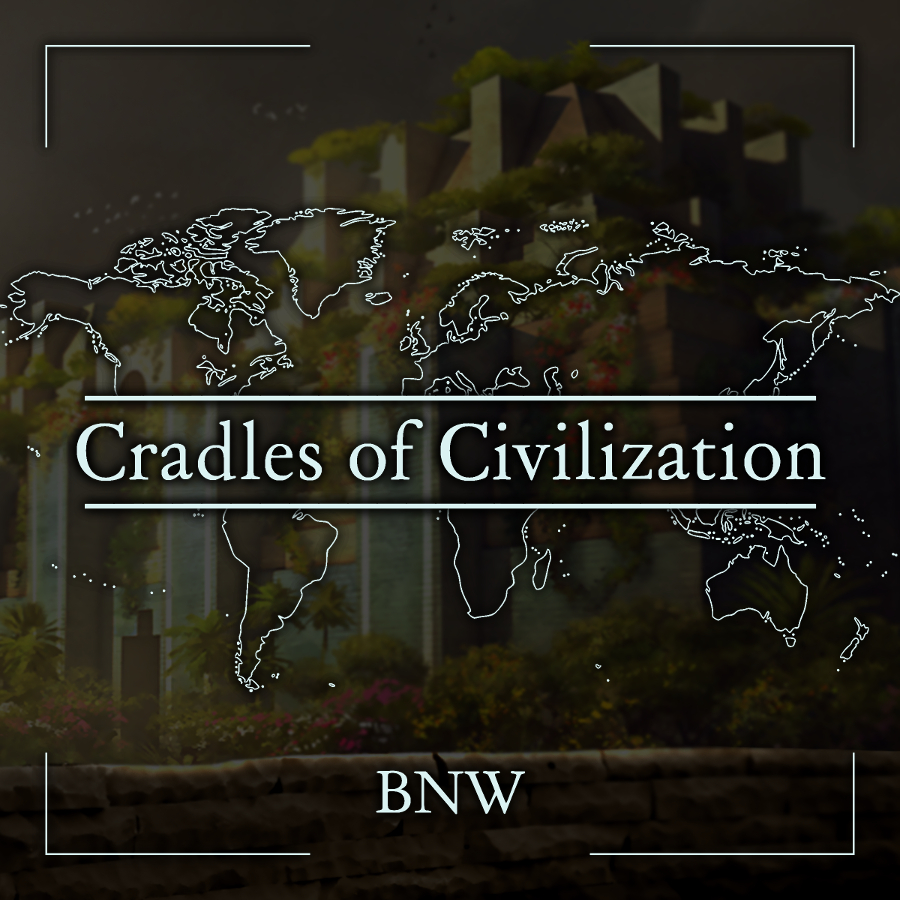 Tomatekh's Cradles of Civilization
Collection by
Tomatekh
Play as the original six civilizations and trade with advanced Neolithic cultures with this collection of mods by Tomatekh and featuring contributions by such esteemed modders as Leugi, Sukritact, Janboruta, JFD, Pouakai, and Regalman. Note, these mods

[BNW] Colonialist Legacies: Canadian First Nations Civs
Collection by
Colonialist Legacies | TPangolin
A list of all the Canadian First Nations cultures that Colonialist Legacies have made. Coming soon: The Salish

Divine Yuri's Somewhat/Historical Civilizations
Collection by
Divine Yuri
A list of my Historical or Somewhat Historical Civilizations. Mostly these Civilizations have some historical or modern aspect to them unlike my Fantasy Civilizations that are usually from some piece of media. Unreleased Planned : Republican 2016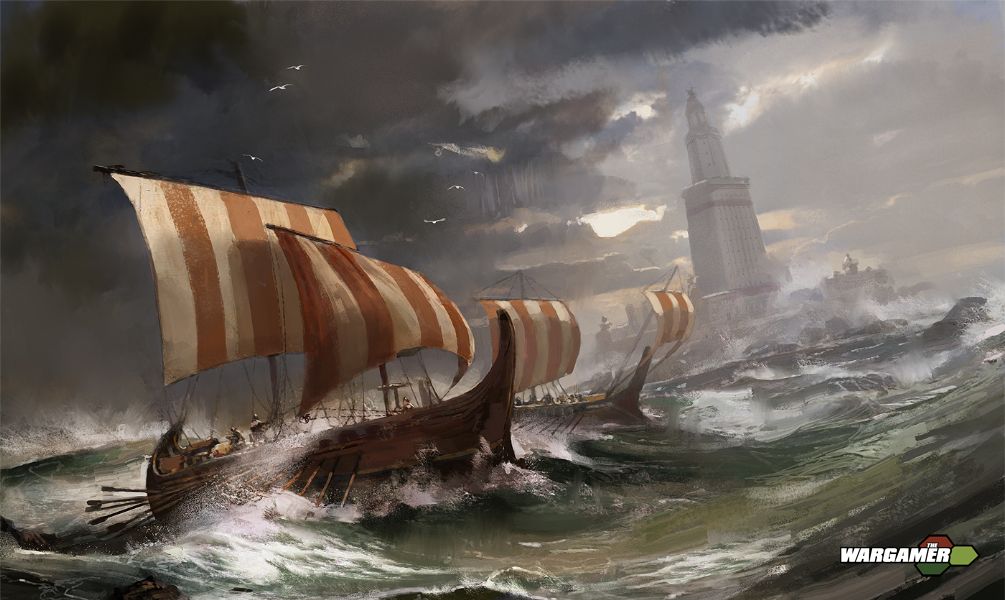 Civ V Definitive Edition V5 (All DLC expansions required)
Collection by
Barack Obama
This is a compilation of some of the best mods workshop has to offer! All of these mods have been played in playthroughs and all of them work togeather. From combat,terrian,policies, and other aspects of the game have all been rebalanced. Some mods even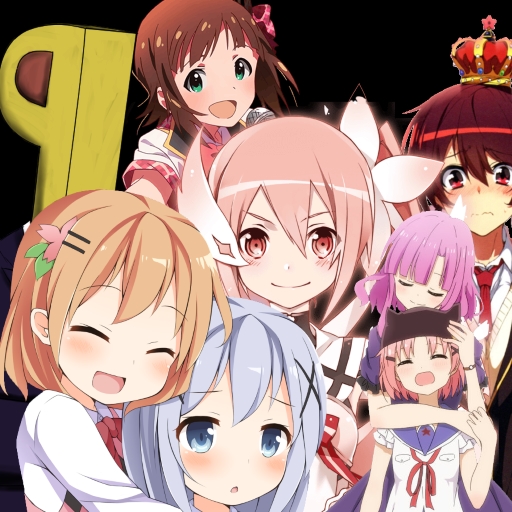 Divine Yuri's Anime Civilizations
Collection by
Divine Yuri
A collection of all my Anime Civilizations. My Civilizations are much more likely to be Based on Moe/Magical Girls/Idols. Not that I don't like more serious anime. Just I like seeing cute anime girls in my Civilization 5 games. In progress are liste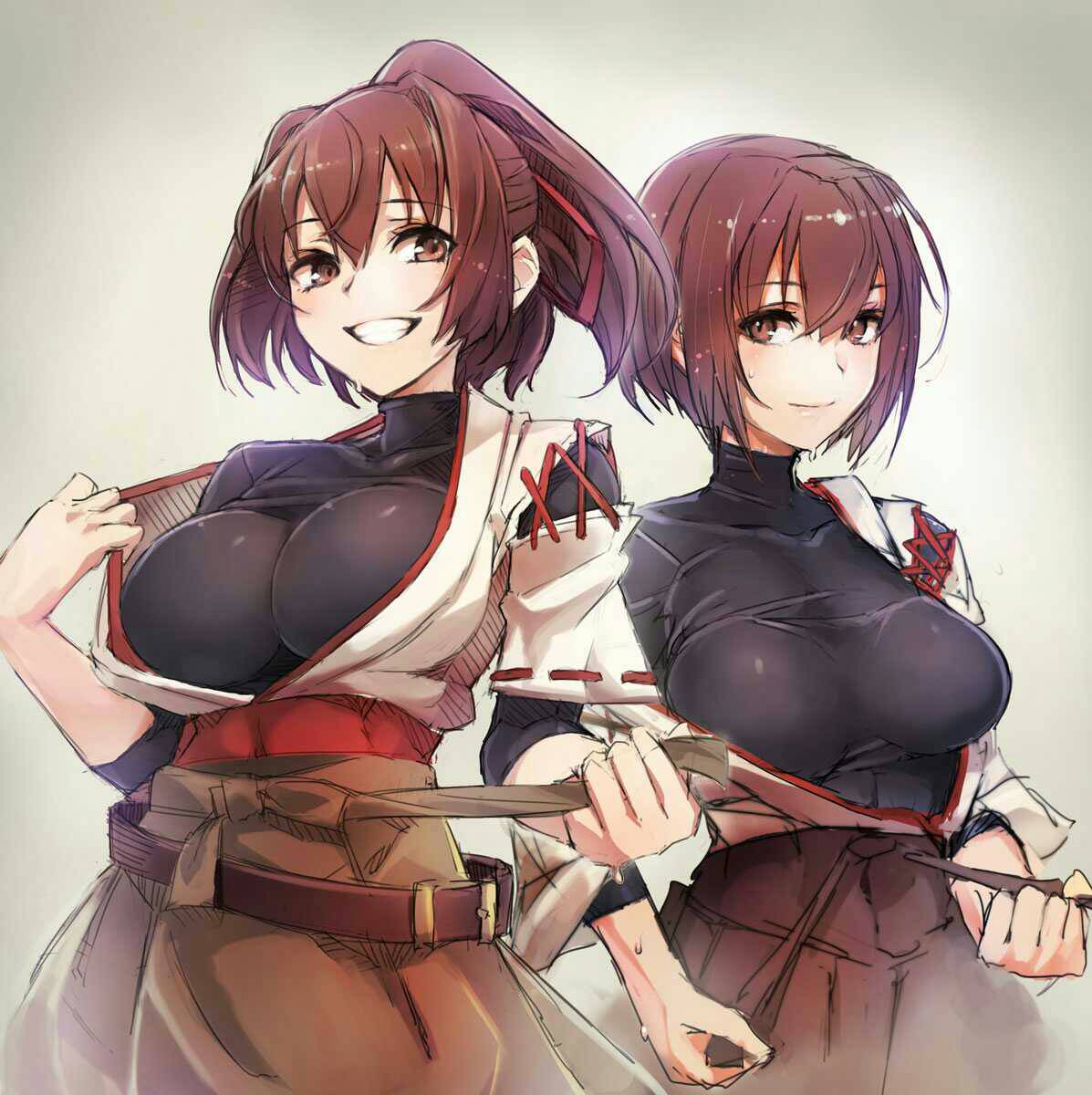 ANIME
Collection by
Kenaz

Civ5 Enhancement Mods
Collection by
TehFocus
stuff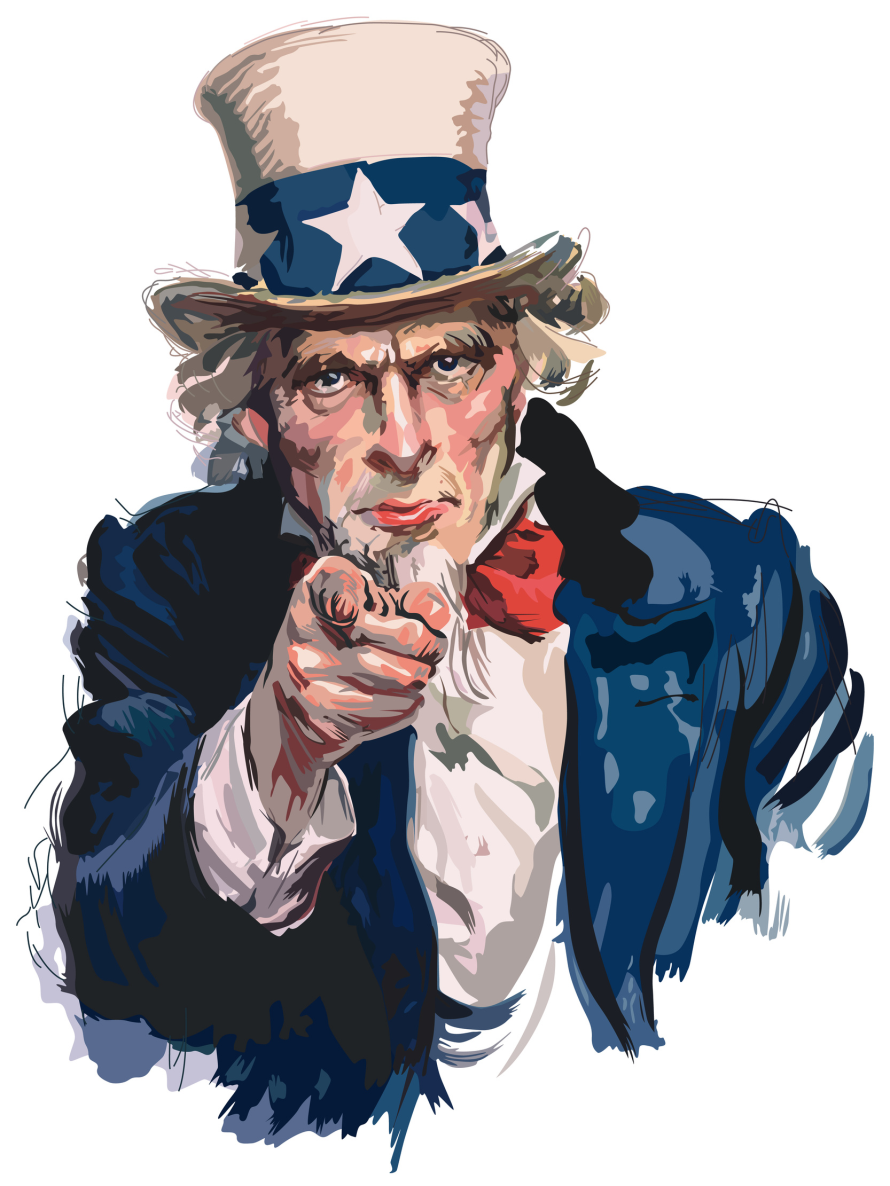 civ 5 mega pack
Collection by
Fail_machine!
I have not made any of these mods, all the credits goes to their creators!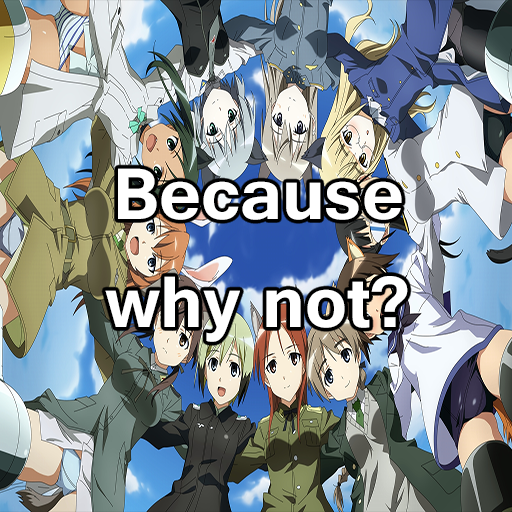 Rezubian's Strike Witches Mods
Collection by
Himawari Rezubian
This collection is for the current and upcoming Strike Witches Civilizations made by Rezubian (me). It also includes the Core Files mod, required to use thse civilizations.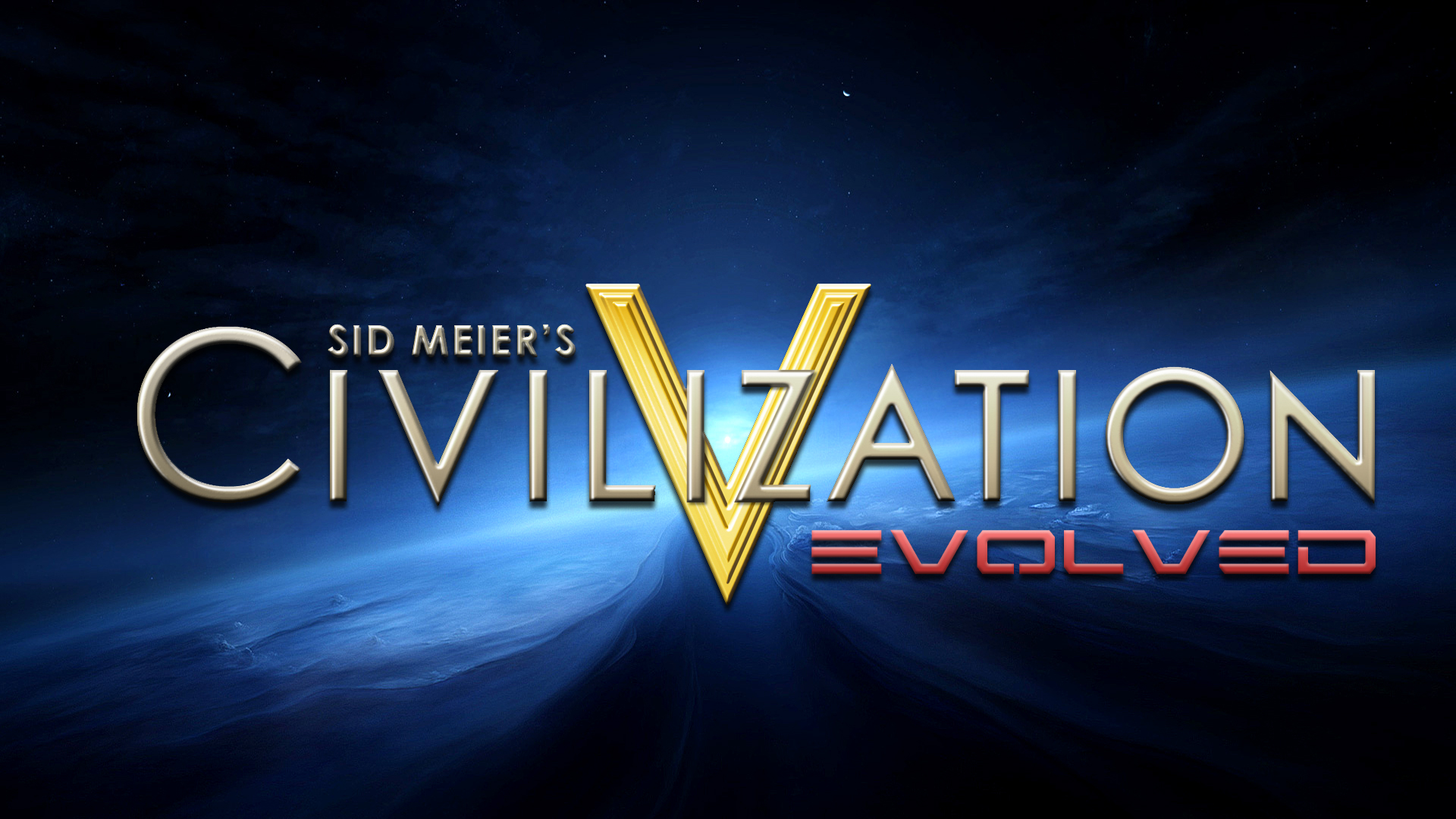 Civilization V: Evolved
Collection by
«¬Omnicron¬«
A colection of enhanced mods with more units, civilizations, technologies, ect. (Recomended to have Brave New World expansion)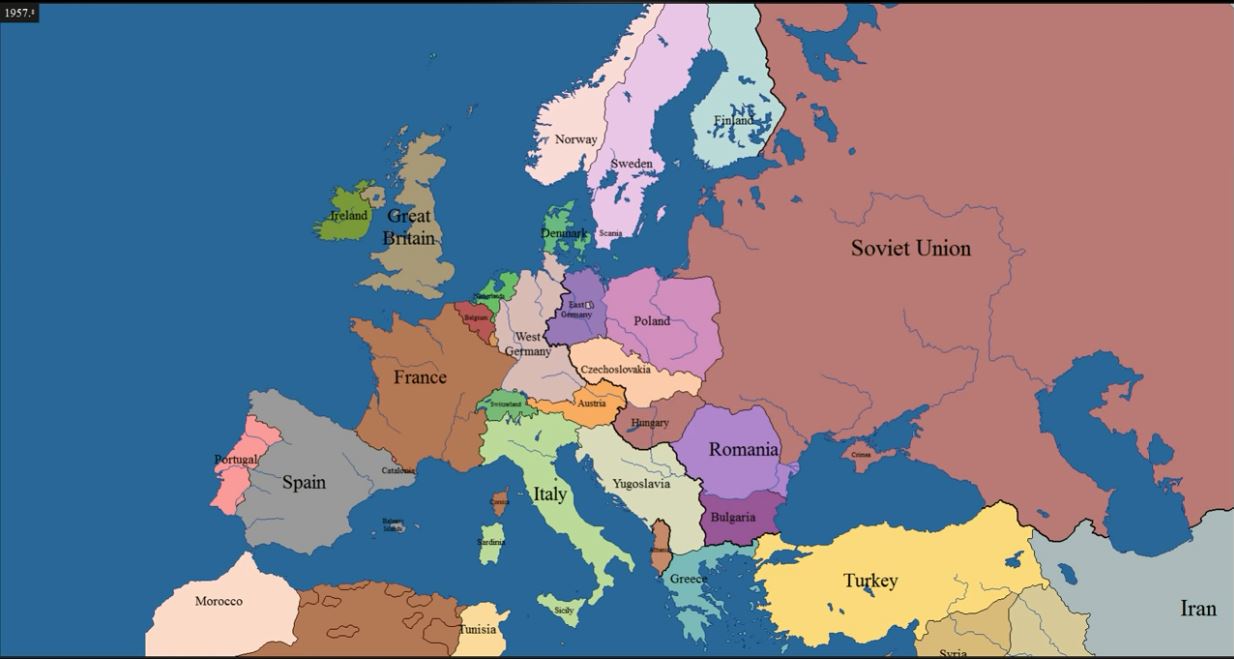 Kofteci Conquest Scenarios
Collection by
Köfteci Ramiz
Kofteci Conquest Scenarios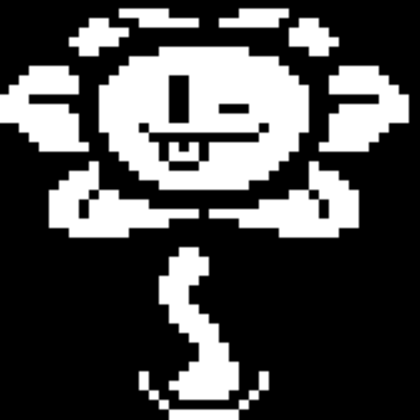 Undertale Mods
Collection by
jimbilljohn
In this world it's nuke or be nuked. Mods related to Undertale. These mods, particularly Civilopedia entries, will contain MAJOR SPOILERS for the sake of completeness.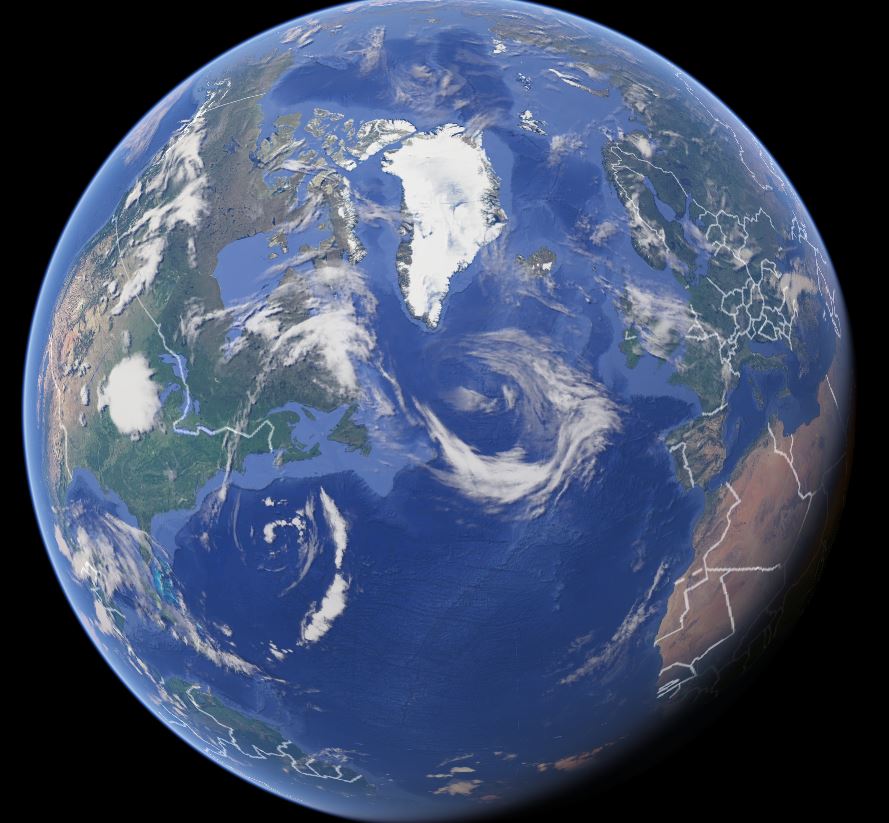 Basic mods for every game!
Collection by
Hypereon
A personal collection of must-have mods that spice up your gaming experience!

Barbarian Lands
Collection by
Charsi
A collection of my mods focussed around "evolving" Barbarian camps.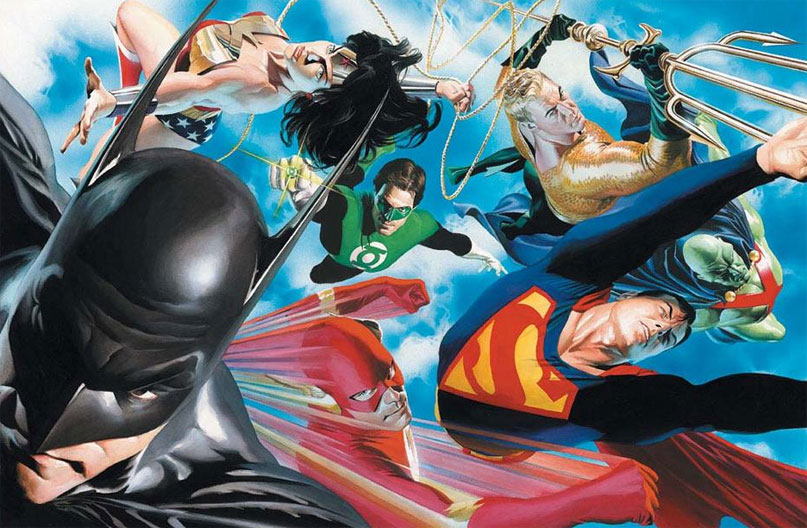 DCU Civ 5
Collection by
Marrett
awesome mods for civ 5 for the dc fan! i didnt make these mods am just a fan of them!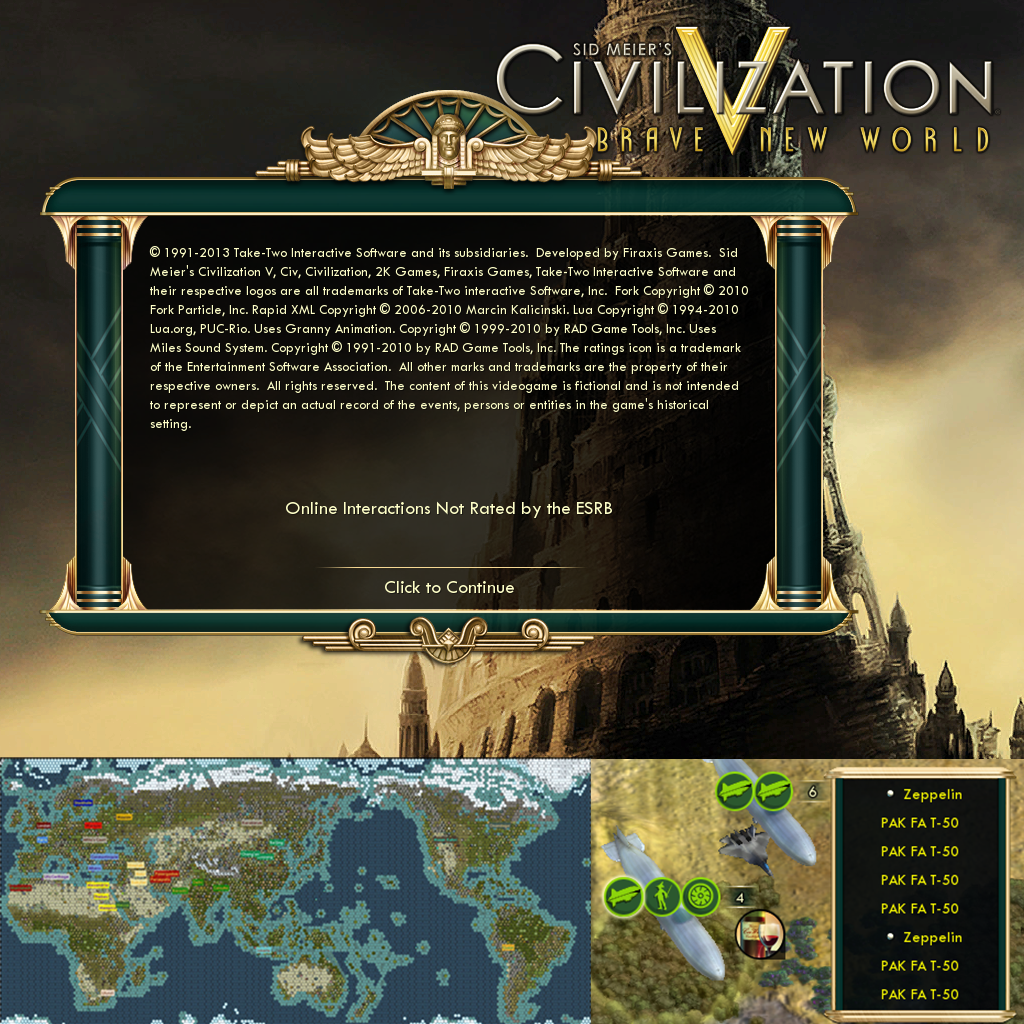 GPR WORLD ModPack
Collection by
Captain
GPR WORLD ModPack include: 1. GPR WORLD v10; 2. GPR WORLD SP v5.5. DLC Edition - Instructions: Install i. Download the 7z file from the follow URL and extract; ii. Put the unzip folder "GPR_WORLD_SP" into ..\Sid Meier's Civilization V\Assets\DLC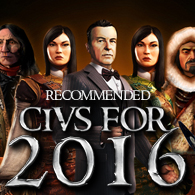 TPangolin's Recommended Civs for 2016!
Collection by
Colonialist Legacies | TPangolin
There are so many fantastic historical leaders on the workshop, so where does one even begin? The easy answer is with this collection. I've hand picked some of my favourite balanced mods which contain compatibility with all the major side-mods from 2015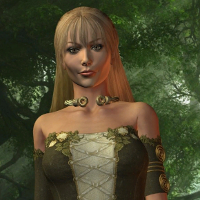 Anno Domini Brave New World
Collection by
rob8xft
Anno Domini is an ancient era full conversion mod. Play as one of over 80 civilizations from the "Old World" from the dawn of time to the Dark Ages. Details of the mod are on the Anno Domini website: www.annodomini.org.uk. To play, you must have the Ann

Super Civs
Collection by
luei333
A collection of Civilizations from the Marvel and DC universes. Have fun!!!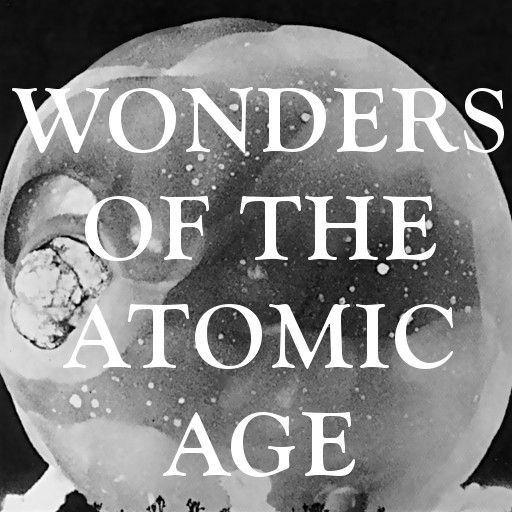 Wonders of the Atomic Age
Collection by
Freiherr von Konigstein
These mods represent the wonder that is the early Atomic Age- when the great powers of the Second World War devoted unbelievable time, resources and manpower to the production of the most terrible weapons the world had ever seen. The Wonders included he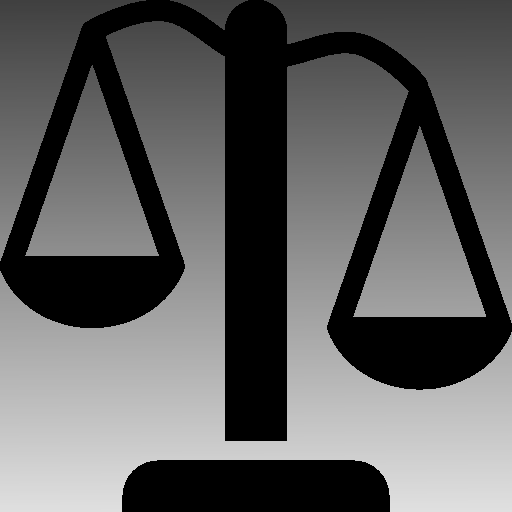 Community Balance Patch Mods Compatibility Supported Mods
Collection by
Techpriest Enginseer
Makes the Community Balance Patch Mods Compatibility list that are supported below: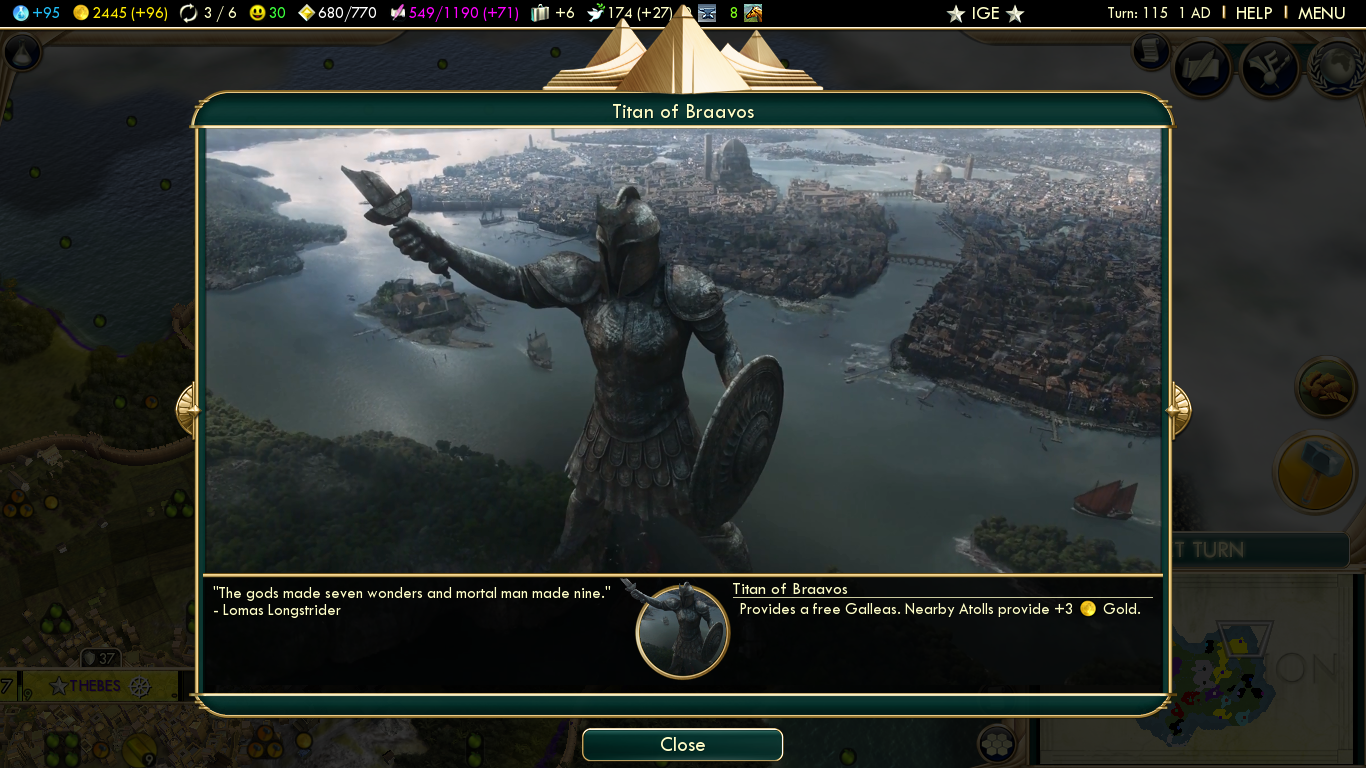 Wonders of Ice and Fire
Collection by
reedstilt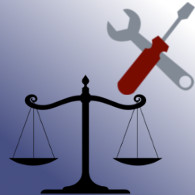 Balances and fixes
Collection by
mikeburnfire
Tweaks, fixes, and balances to make weak civs strong and enhance the base game experience. No new civilizations or radically different gameplay.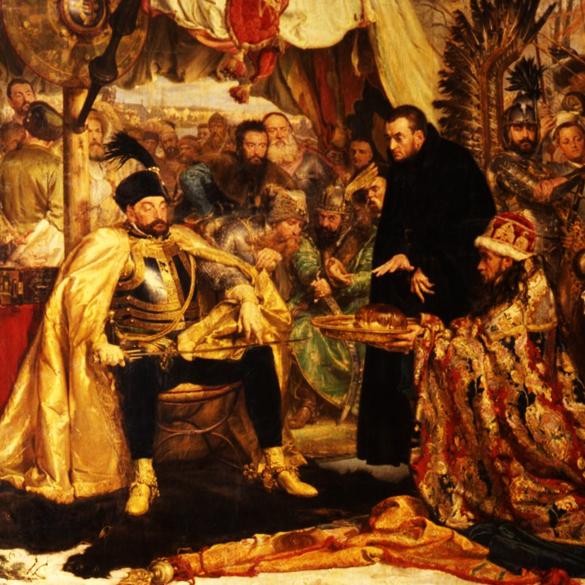 LS Civilizations
Collection by
Teddyk
Historical, pre-napoleonic, region diversified Civilizations with unique gameplay. Requires GK and BNW. Civfanatics Thread: http://forums.civfanatics.com/showthread.php?t=499014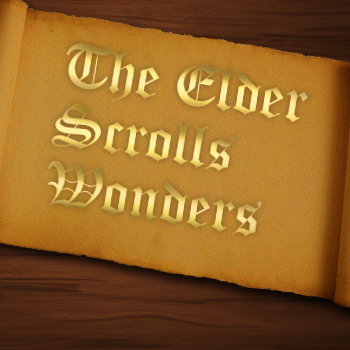 The Elder Scrolls Wonders
Collection by
davey_henninger
This collection consists of Wonders based on The Elder Scrolls series, namely The Elder Scrolls V: Skyrim, and will have Wonders based on The Elder Scrolls IV: Oblivion, The Elder Scrolls III: Morrowind, The Elder Scrolls Online: Tamriel Unlimited and any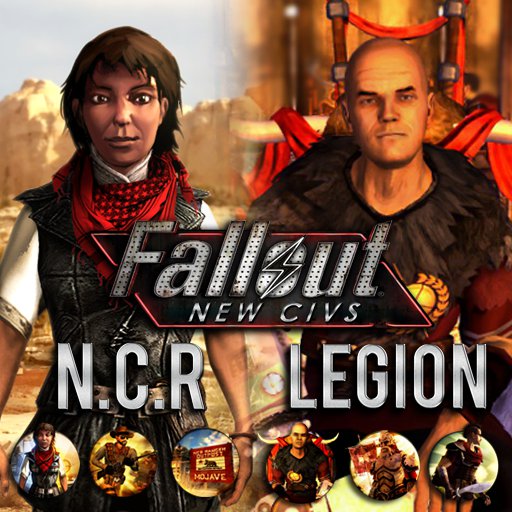 [BNW] Sasquatch's Fallout Civs and Components
Collection by
Kramer
Custom civs and components based upon the Fallout series of video games. More to come!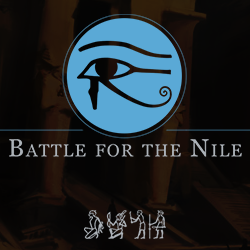 Battle for the Nile
Collection by
sukritact
Rev up your chariots and grab your khopesh, as the Battle for the Nile is here! Brought to you by leading modders and modding teams, there are 10 new and updated civilizations for you to choose from and immerse yourself in the debacle for Ancient Egypt and

Resource Expansion Collection
Collection by
Glacierheart
Adds 75 new Resources to the game through the World Builder! ~New Resources~ -Blue Crab -King Crab -Stone Crab -Grey Whale -Blue Whale -Humpback Whale -Tropical Fish -Marlin -Great White Shark -Tuna -Dolphin -Squid -Bass -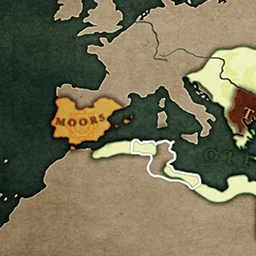 Light in the East Civilizations
Collection by
regalmanemperor
A collection of Civlizations made by Light in the East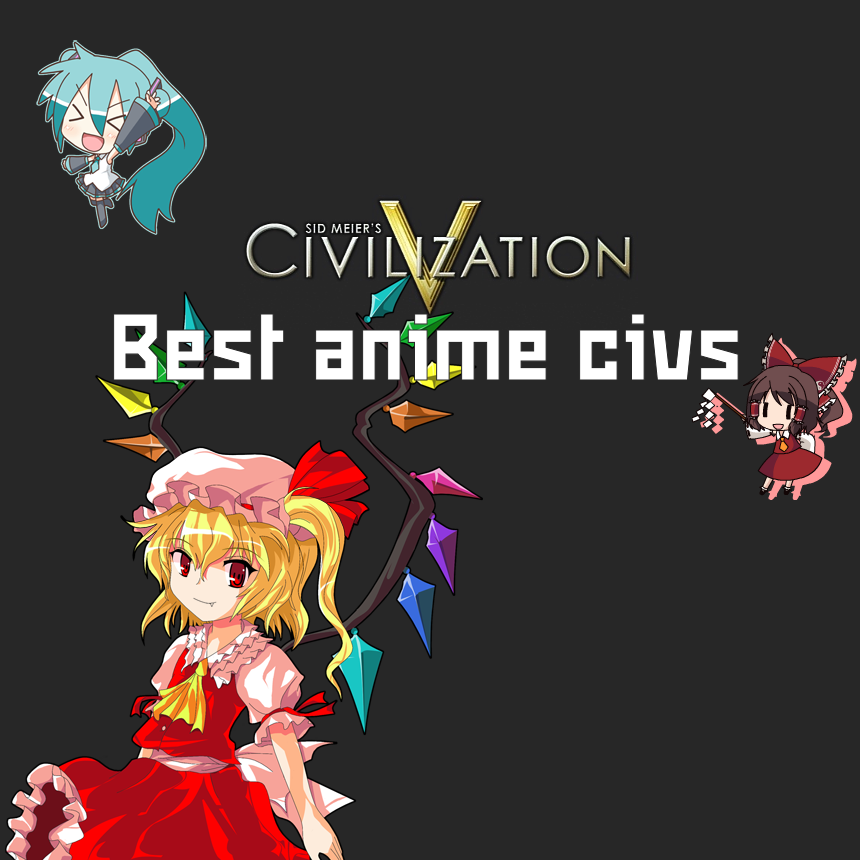 [BNW] Best Anime Civs [ ! OVER 80 CIVS ! ]
Collection by
[KS] Renchon
All the best anime civs ever made. Those works only for BNW. There's more than 80 Anime Civilizations! Collection comes with "Only mod civs" for better experience using this collection. If you like collection don't forget to rate. Thank you all for v