Showing 1-30 of 4,100 entries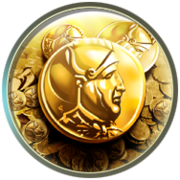 Singleplayer Collection
Collection by
Cuerus // Jan
A small collection of mods for a better singleplayer experience. I made it for myself, but fell free to try it out if you like.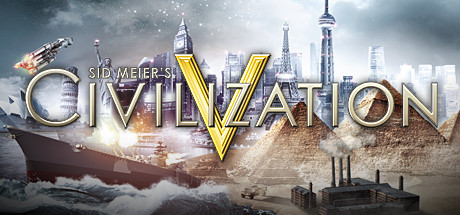 CIVS
Collection by
حشيش
Historical Civilizations & real civilizations from the present day.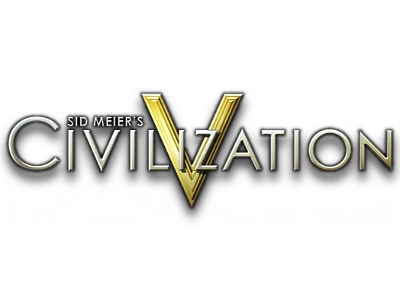 Civ 5 Great Mods for Mac OS
Collection by
Roshan
Although there is a subcribe all button for this collection, it is not guaranteed that all the mods work together. Mods that can be installed from steam: Events & Decisions Enhanced User Interface Culture Diversity

Civ 5
Collection by
Fidscrag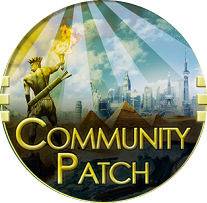 Vox Populi Civilization Compatibility Set
Collection by
Techpriest Enginseer
Inside these civilizations are considered balanced and AI-friendly for all those who enjoys fairness in Vox Populi.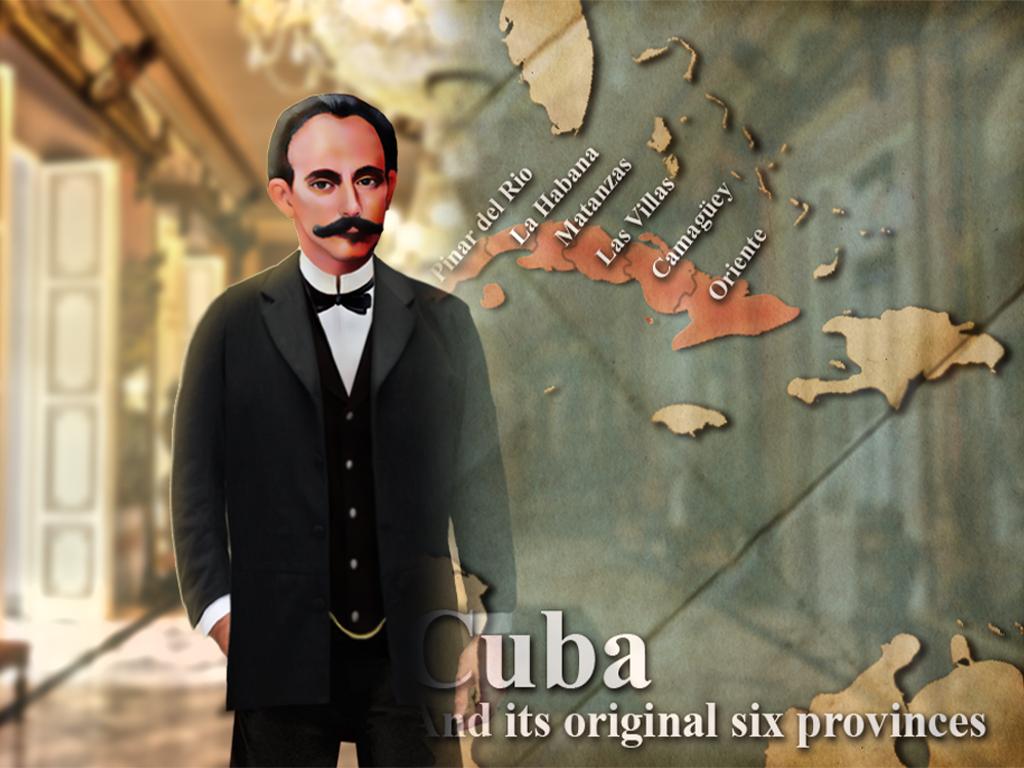 Uighur_Caesar's Civilizations
Collection by
Uighur_Caesar
Civs that I've made for Civ 5.

Legacy of Bohemia: The Czech-Slovak Split
Collection by
Drazule
A Collection of Czech and Slovak civs to organize my attempts on recreating the history of Central Europe in Civilzation V. This collection was made as an independent study for the University of Connecticut's Digital Media & Design program in Spring 2016 u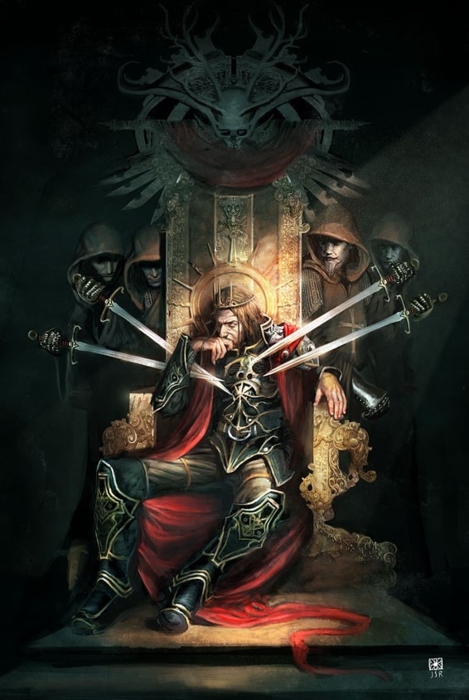 Civ: V - Fantasy collection
Collection by
Simply Walrus
Just some fantasy mods I've put together :) I'd use the ''Eras - Medieval'' but the fantasy civ mods have special units that go up to the renaissance era. This collection is heavily carried by .chalaux's fantasy civ mods, so a big thanks for his stunning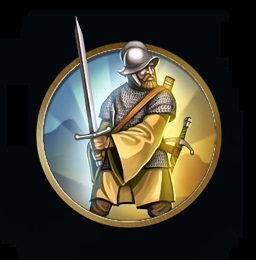 Unique Components
Collection by
Vojuln
This collection of unique units, buildings and improvements increases the asymmetry between civilizations. In doing so, it creates strategic variety, thematic flavour and new possibilities. ____________________________________________________ OP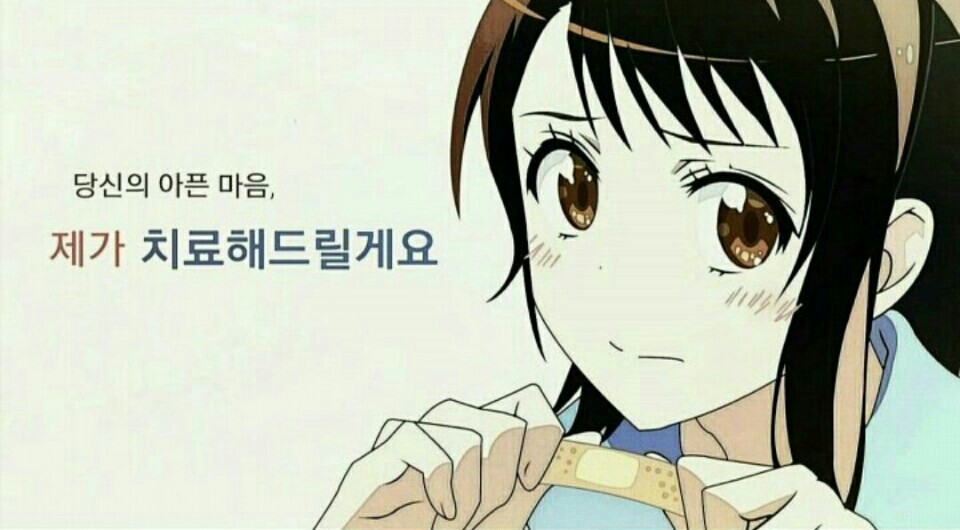 애니메이션캐릭터와 함께하는 문명5! Civilization 5 together with Animation characters
Collection by
Makgeolli
문명5를 애니메이션 캐릭터들과 즐길수있습니다! 역시 신세계야! 멋진신세계!!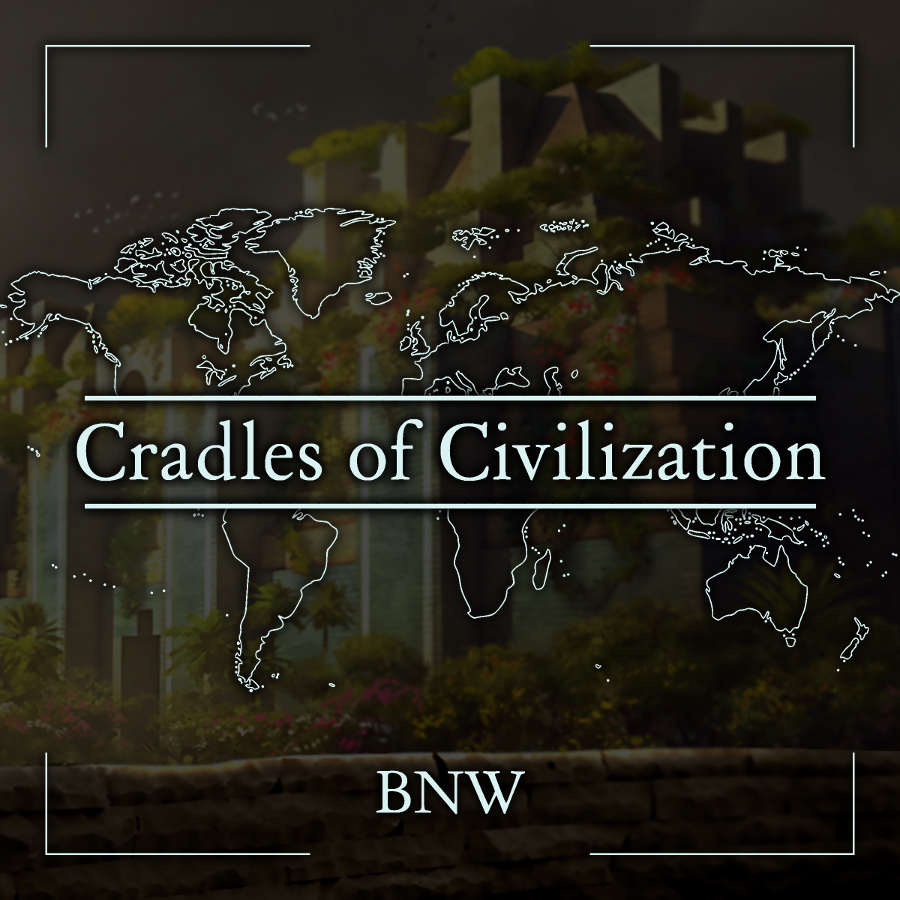 Tomatekh's Cradles of Civilization
Collection by
Tomatekh
Play as the original six civilizations and trade with advanced Neolithic cultures with this collection of mods by Tomatekh and featuring contributions by such esteemed modders as Leugi, Sukritact, Janboruta, JFD, Pouakai, and Regalman. Note, these mods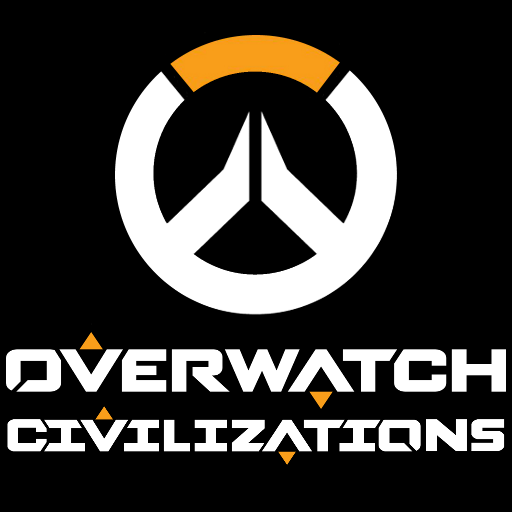 Overwatch Civilizations
Collection by
Divine Yuri
This collection was made for my Overwatch Civilizations. The first released is Tracer's United Kingdom, and it'll follow a pattern like this while I work on as many heroes as I can. I will be releasing with "Sets" in mind. While they aren't

DMS's/Damasc's/Danmacsch's Civilizations
Collection by
DMS
This, here, is a collection of custom civilizations created by me with the assistance of and in collaboration with a whole bunch of talented people.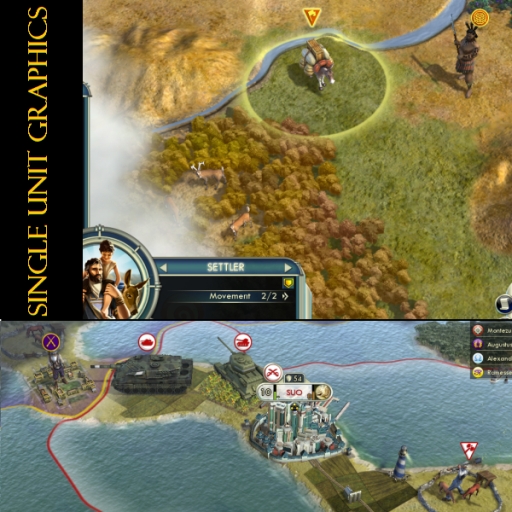 Unit Scaling Collection
Collection by
Nutzzz
Single Unit Graphics, Reduced Unit Graphics, and related enhancements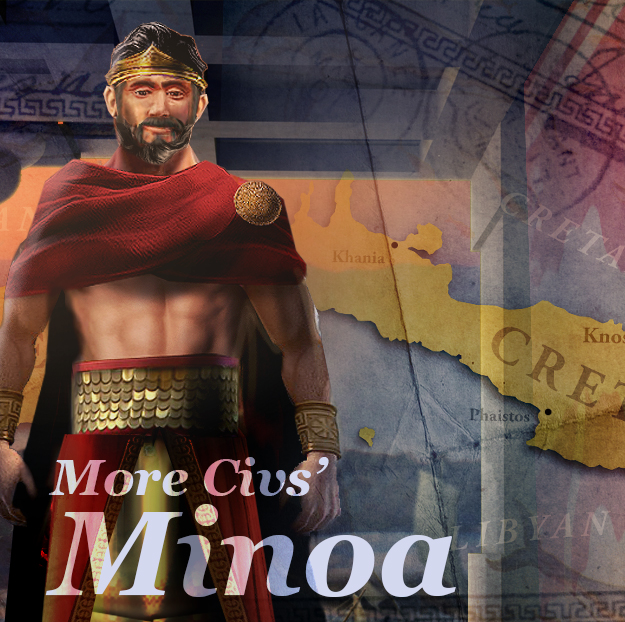 More Civilisations' civs
Collection by
Pouakai
"I saw our people spreading throughout the land and across the oceans, expanding our kingdom, discovering new people and great riches in faraway lands" A collection of the civs produced by the More Civilisations project, including packs which split up c

Bloublou's Archive Collection
Collection by
BlouBlou
This Collection regroup all mods that are now Obsolete with the new Brave New World Expansion. The last stable God and Kings version of those mods are stored here and can be used for those who didnt bought Brave New World. Mods that cannot be found h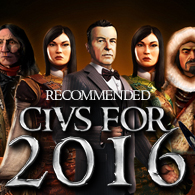 TPangolin's Recommended Civs for 2016!
Collection by
Colonialist Legacies | TPangolin
There are so many fantastic historical leaders on the workshop, so where does one even begin? The easy answer is with this collection. I've hand picked some of my favourite balanced mods which contain compatibility with all the major side-mods from 2015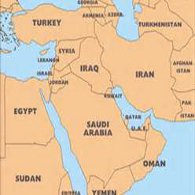 Murphy's Modern Middle East Collection
Collection by
Murphy
Contains a collection of my modern Middle East related mods. Enjoy ; ) A big thank you to Kelnahas for making the great Steam images for my civs, and to Davey_Henninger for making most of the mod's artwork. Check out their mods too.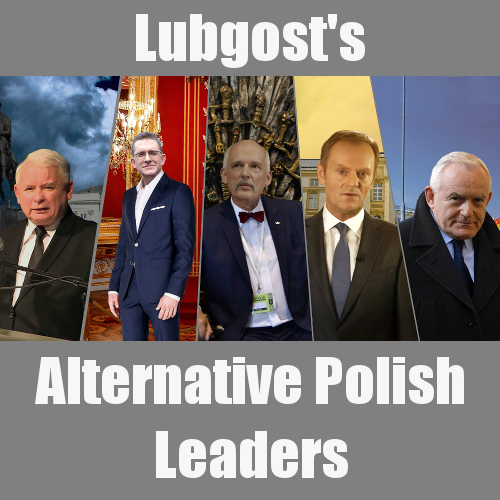 [BNW] Lubgost's Alternative Polish Leaders
Collection by
Lubgost
There are all my alternative Polish civilizations (There might be new mods!).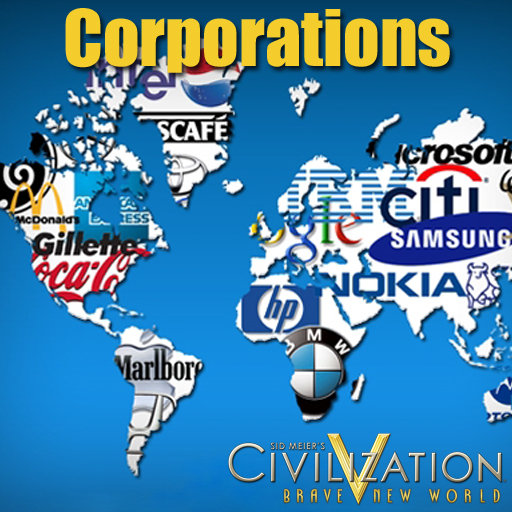 Corporations
Collection by
Envoy
Corporations and its plugin mods.

Tomatekh's Utility Mods
Collection by
Tomatekh
Various utility mods made by Tomatekh for Gods and Kings and Brave New World.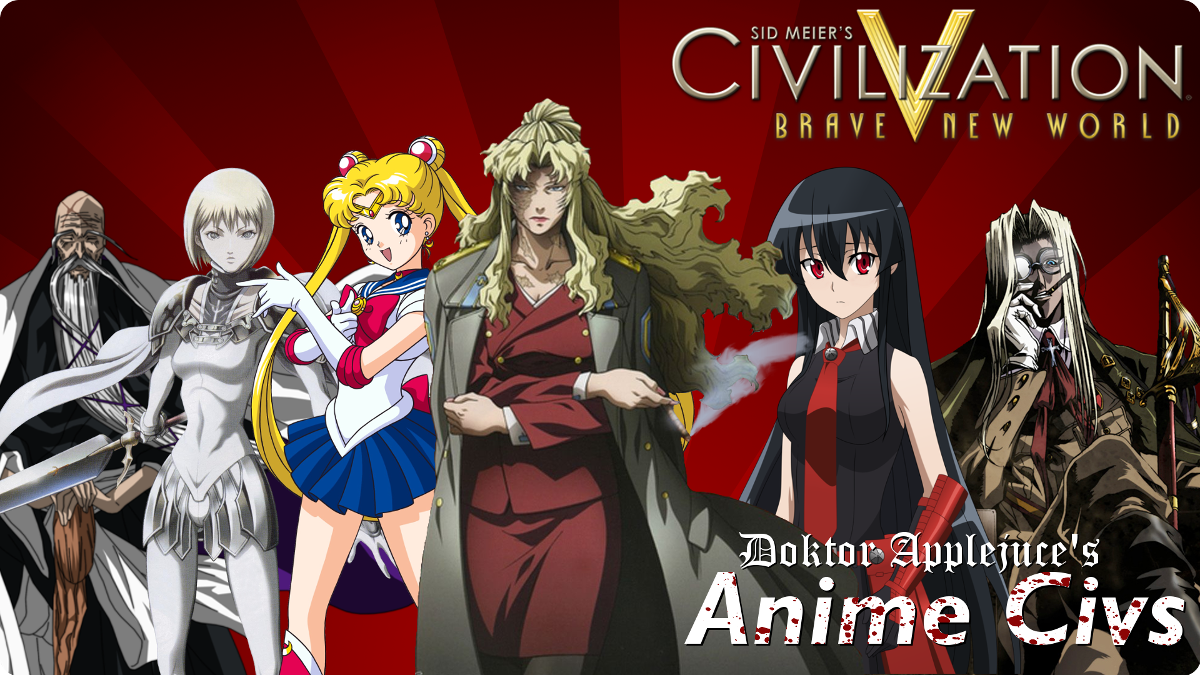 DoktorApplejuce's Anime Civs
Collection by
DoktorApplejuce
A collection of modded civs that I've created, inspired by various anime and manga. Hopefully this collection can delight the inner Weeb in everyone. Please feel free to let me know any feedback/criticism/ideas/philosophies on life in regards to what you

States of the US
Collection by
calcul8or
Play as your favorite state (or, against your least favorite)! A collection of the mods I've created casting US states as civilizations.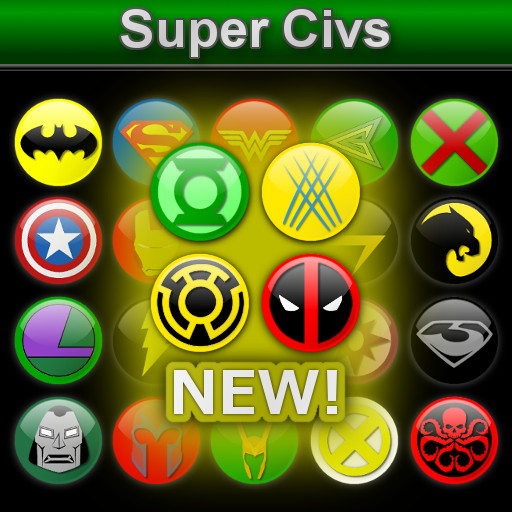 Super Civs
Collection by
luei333
A collection of Civilizations from the Marvel and DC universes. Have fun!!!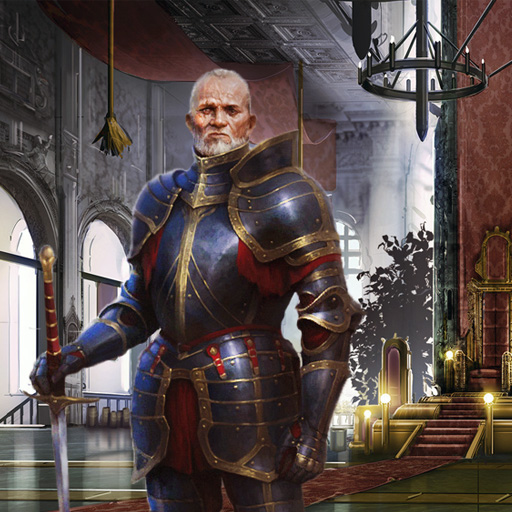 Generic Fantasy Civilizations
Collection by
.chalaux
This is a series of fantasy-themed civilizations for Civilization V. I created these for those who, like myself, get triggered at the sight of historical (or even fictional) civilizations out of their real context. Feedback is appreciated and suggestions w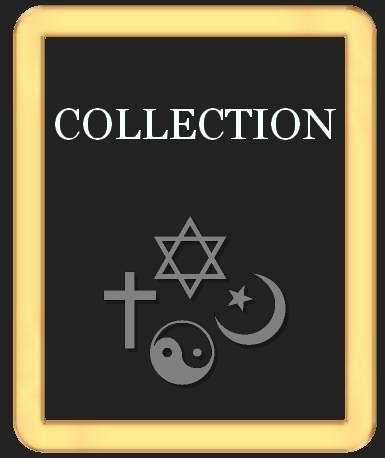 Bloublou's "Religion" Collection
Collection by
BlouBlou
___________________________________________________________________________ This collection includes all my "Religion" mods. All the mods from all collections are compatible together and are also compatible with both civ 5 expansions and all DLCs. So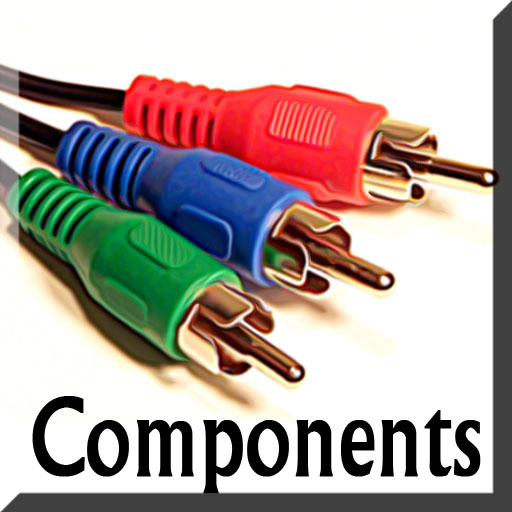 Components by FramedArchitecture
Collection by
framedarchitecture
Mix and match components that add new gameplay features.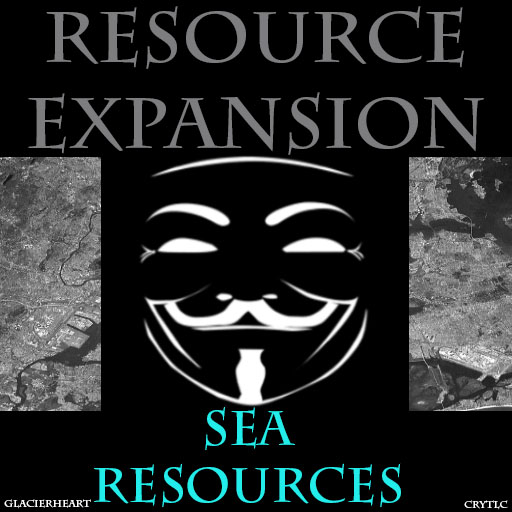 Resource Expansion Collection
Collection by
Glacierheart
Adds 75 new Resources to the game through the World Builder! ~New Resources~ -Blue Crab -King Crab -Stone Crab -Grey Whale -Blue Whale -Humpback Whale -Tropical Fish -Marlin -Great White Shark -Tuna -Dolphin -Squid -Bass -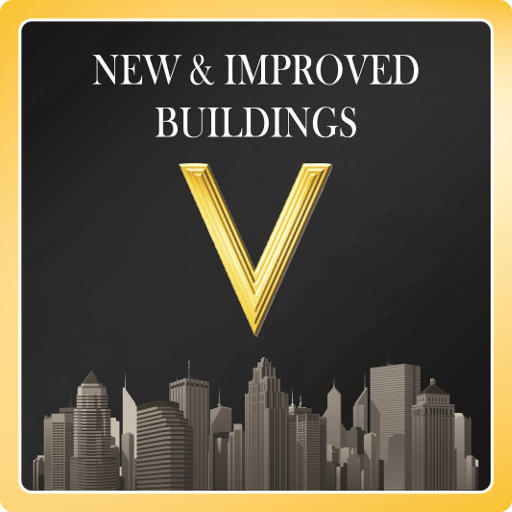 New and Enhanced Buildings
Collection by
thecrazyscotsman
The Omnibus mod has been released! Download it here: http://steamcommunity.com/sharedfiles/filedetails/?id=310775031 This collects my building mods, all of which are designed to be compatible and complementary to each other. An alternate download for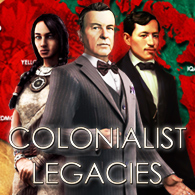 [BNW] Colonialist Legacies: Histories of the New World Modpack
Collection by
Colonialist Legacies | TPangolin
Welcome! Colonialist Legacies is a modding endeavour started by TPangolin and Neirai, but has since grown into a community of dozens of modders striving towards producing high-quality Colonial themed custom Civilizations. Starting from relatively humble be