Showing 31-60 of 5,063 entries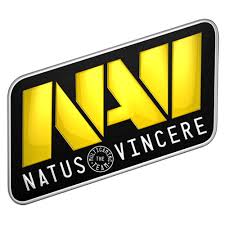 Natus Vincere
Collection by
Dendi
please follow My Natus Vincere

Promising Linux Greenlight Games
Collection by
Brian [Linux]

Jomarcenter: Gaming Gear - The GREENLIGHT HIDDEN GEM LIST!
Collection by
[JCGG] Jomarcenter - MJM
Steam Greenlight the place where game developer can try to put their games, From the games that simple like a simulator games to a game that came from the big companies like Mastiff/Falcom Gurumin. This is the complete list of games that is until today le...

Polskie GRY na STEAMA
Collection by
jan12jan12jan
Pomóżmy polskim produkcjom dostać się na STEAMA

Greenlight Games with Turkish Language
Collection by
c00L
Bu koleksiyon, Steam Greenlight'ta bulunan ve Türkçe dil desteği içeren / vaadeden projelerin takip edilmesini sağlamaktadır. Listede bulunmayan Türkçe oyunları dahil edilmesi için bildiriniz.

Tiruliru's Greenlight Wishlist Collection
Collection by
Tiruliru
This is a list of games on Greenlight yet to be released. Here I list games that: - I definitely want to see on the store and play. - I want and/or I think are worth a try. - Appear to be interesting and got my attention. - Some joke games, because w...

GRID
Collection by
KyM

Best Games
Collection by
DinoBatt
Best games in Greenlight

Greenlight Games on Bundles
Collection by
devotee
Greenlight games that where featured on game bundles.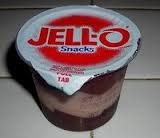 thumbs Up
Collection by
devenchristeson
good games that have lots of potential

Pinkamena Diana Pie Corporation
Collection by
Pinkamena Diana Pie[MBG]

Linux Games Collection
Collection by
Cokai
This collection lists games of Greenlight that are a) not for sale on steam yet and b) have been updated within the last 12 month at least and not marked as dead yet and c) not totally crap (crap means either it has only very bad comments or a bad g...

Green Light Christmas Bundle
Collection by
Stolen Couch Games
Buy this bundle right now at: www.TheGreenLightBundle.com

My favorite Start Ups
Collection by
♖T´Pau♘
Greenlight Web Facebook ...

Mods And Stuff of valve games!
Collection by
Dr Hismario123
This has lots of stuff

Old School Games
Collection by
John Muxxer
Do you miss the old games? Those you played when you were a child? Well, with this collection you will return to the past and will have nostalgia, this collection is solely dedicated to the retro style games that are on Steam Greenlight for votes and o...

Groupees Greenlight Collection
Collection by
Groupees
We at Groupees are big supporters of independent developers. And this is our collection of games we think are awesome and should be voted up on Steam. Some of these games been in our Bundles, and others we just love to much to not include in this collecti...

Space Game Junkie's All-Inclusive Space Game Greenlight List
Collection by
BrianRubin
My name is Brian Rubin, and I'm something of a space game expert, I'd like to think. My site, Space Game Junkie (http://www.spacegamejunkie.com) is dedicated to supporting old and new, indie and AAA computer space games, and the purpose of this list is to...

Five Nights at Freddy's
Collection by
efecankaya56

Best Games On Greenlight
Collection by
KingDragonX™
Here are a list of fantastic games. Help them and vote if you like. I'll keep this collection updated with new wonderful games and i'll post the list of any of this games that would be greenlit with your help. Here the list: Astray Battle of Bikanous ...

Russian bear with love!
Collection by
AkakiyPetrushkin
Ну-с, вот моя игра :D

Alexspeed´s Steam Greenlight Picks
Collection by
Alexspeed
I've seen things you gamer's wouldn't believe. AAA-Games ruined because they are only on Origin. I watched Indies glitter in all those Bundles and on GamersGate. All those moments will be lost to Steam Greenlight... like the sale you missed... Tim...

Suba Games
Collection by
Suba Games
Greetings one and all! Welcome to the Official Suba Games Greenlight Collection. We are featuring all of our titles that have made it onto Steam's Greenlight, we've got games ranging from a casual FPS to an arcadish aerial combat game and an assortmen...

Greenlighters
Collection by
Donley Time Foundation
What I like!

Psyhological Horror
Collection by
ps58
Психологические хорроры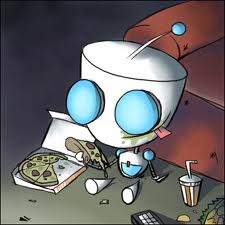 Generals Indie Collections of Urgency
Collection by
General Chaøs™
These all games I have interest in and think will bring good things to steam.Released games will remain so to check new entries just look at the announcements history.Some people like to look through greenlight collections for games they might want to buy...

FPEG: First-Person Exploration Games (Main Collection)
Collection by
GameGlomp
An ever-growing list of First Person Exploration Games, as well as helpful "sub-collections" at the bottom of the list for those who want to quickly find their new favorite FPEG! If you're seeking exploration mixed with horror, exploration mixed with aiml...

Unique Games
Collection by
Guides for Games [Catherine]
Did you miss out on that fun, eccentric part of Steam Greenlight? This collection should bring you up-to-date with everything off the beaten path! There are many different games and genres in here, which is why all the genres are selected. I have o...

BlueBatch - Greenlight Batches
Collection by
Mightyy
Today we've collected another batch of titles to be featured, and advance through Steam Greenlight, and be offered worldwide distribution via Steam. These titles have been silently Greenlit so we've come along to solve this issue. Join the SteamGr...

PC Gamer Greenlight collection
Collection by
PC Gamer