Showing 781-810 of 5,055 entries

My 2013 Greenlight Favorites
Collection by
Jedo
These are my favorite greenlight items that were posted/greenlit in 2013! Some of these games look so fun for co-op that I'll be picking a few from the list for some co-op action. When these games come out, I'll be buying 4-packs to distribute to fe...

The Grand Greenlight Collection!
Collection by
TheHyde
An optimist is a person who sees a green light everywhere, while a pessimist sees only the red stoplight... the truly wise person is colorblind. - Albert Schweitzer - This is a collection of numerous games currently on Steam Greenlight that I...

GreenLight Collection
Collection by
Rolandas [LTU]

Epic Zoey Picks
Collection by
Corey Willis
My name is Corey Willis and I write the Epic Zoey webcomic. Here's a list of the Greenlight games I find to be the most interesting. I will continue to update this list as I descover games. My criteria for choosing a game is that a game has to grab my ...

Spaziogames Greenlight Collection
Collection by
Ctekcop
Chosen by the editorial staff and members of the forum of Spaziogames.it

GreenLight Games
Collection by
Noisy雜Kat
Thıs is what i want to play in greenlight games

InTeResTinG
Collection by
Knight MNSK
Interesting game isn't it,เกม์พวกนีนาสนใจ

1
Collection by
MADE in 4INA
збс

Dret thinks those games need more love <3 ...
Collection by
Dret
Those are some games that deserve more love. Vote for them, approve them and buy them!

TruePCGaming Approved Greenlight Titles
Collection by
TPG
The staff members of TruePCGaming.com give the stamp of approval on their favorite Greenlight titles.

Polskie gry na Steam Greenlight
Collection by
Crunching Koalas
vbvjhvhjghjghj

My Fav
Collection by
!k!LL™
Small games to kill your time..!

The best of Linux Games
Collection by
Blazkowicz
The best of Linux Games is a collection of games for Linux operating system :)

Sander`s Best of Greenlight
Collection by
best2play
The best games at Greenlight.

Games To play
Collection by
jazzar25
They are fun

Interesantes
Collection by
Falcon

Textfyre Games
Collection by
Textfyre
Textfyre is a publisher of old school Interactive Fiction (re: text adventures).

We Love Adventures
Collection by
cgoz
As the developers of Mirrored we also love playing adveture games, so here's a selection of genre's most interesting projects on Greenlight along with Mirrored.

Infectonator Survivors 2 HD
Collection by
Sonic

Bajingan's Collection
Collection by
Bajingan Partikelir
Random Greenlight Collection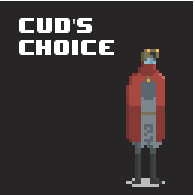 CUD's Choice
Collection by
CUD
The best of Greenlight hand picked by CUD himself.

Lost in a strange place
Collection by
IvyisLost
Well it will contain everything from horror to rpg style to anything odd and unique, I like to look at things from everywhere so god knows whats gonna end up here >.>;

Just Good Games.
Collection by
PITBULL
Отличная коллекция хороших,отборных пк игр на любой вкус. Тут вы найдете игры жанра: Экшн,сурвайвл,хоророры и тд. Отборные игры со всего Green...

Building Sandboxes games
Collection by
Khayron
Sandboxes games where u can craft, build and explore big maps and so

Pony approved online MMOs
Collection by
Queen Chrysaliz~★
Pretty much the best Online Multi player games that you can play on a computer or laptop, and other games that are interesting.

The-Forest Of-Despair
Collection by
Warira99
=_=

Ludwig´s collection of collections
Collection by
GromitJK
This is a collection of great collections i found here on Greenlight.

pixel pack
Collection by
Voxel
a pack of pixelated games bring back the pixel days

~Le Pony Lord's Greenlight List
Collection by
~Le Pony Lord
This is my collection of Greelight titles. If you really want to have some gret games, but you can't be browsing all day and night for something decent (at least), then look at this list and support these games! Rules: PC (Windows) format is the mai...

Lola's favorite finds
Collection by
Lola
I've been playing games for decades, I currently work for MWEB GameZone as a video games journalist and I cover eSports for Bravado Gaming. If there's one thing I know, it's video games.