Showing 421-450 of 49,744 entries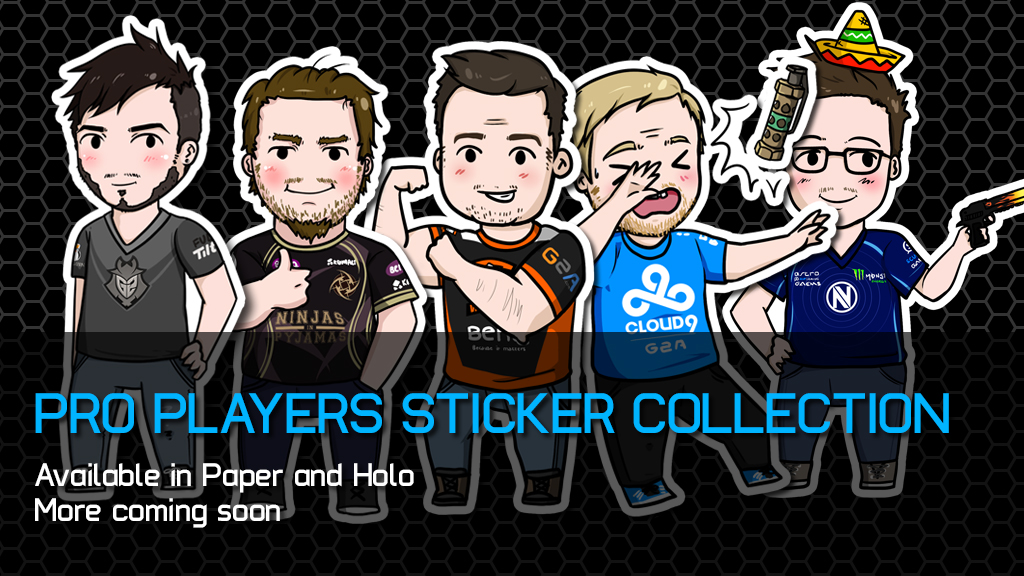 CS:GO Pro Player Stickers
Collection by
thaooo
Scrape to reveal team logo. ;D Available in Paper and Holo styles. Hope you like it. If you'd like to see this ingame, please help promote it and show some love with a thumbs up and favourite! Thank you for your support. :) Let me know in the comments d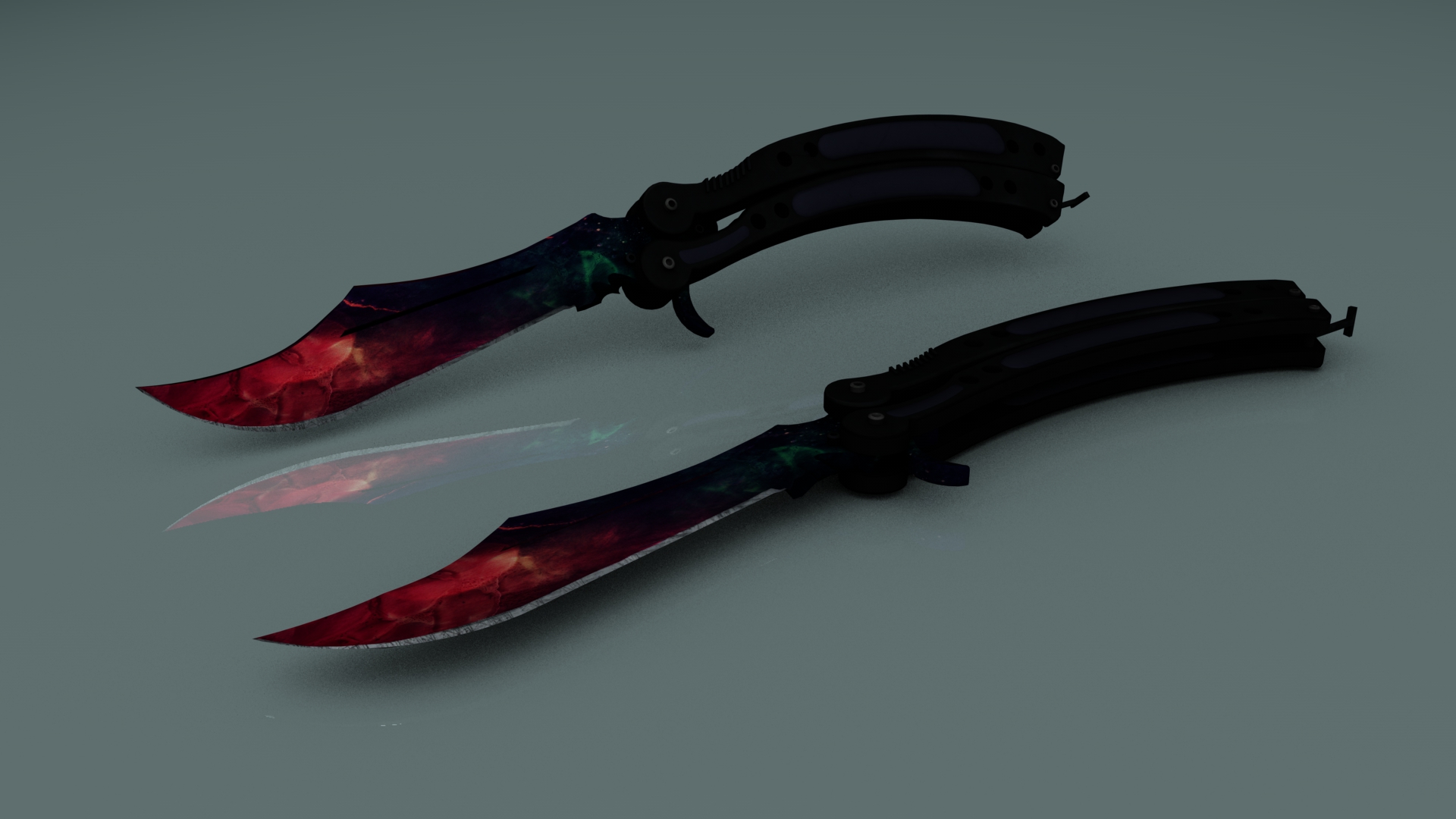 Cosmic Collection
Collection by
SPUD | Maddog1929
This is the new skin Ive created; called Cosmic. All of my knife skins will be in here when they are finished so keep an eye open.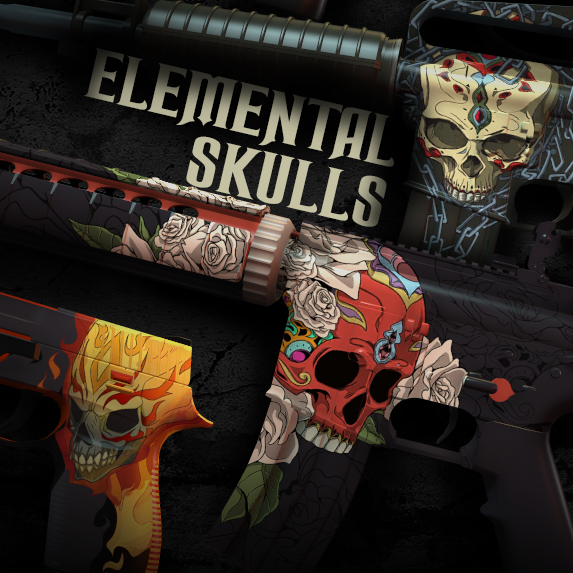 Elemental Skulls
Collection by
PoignantEnvy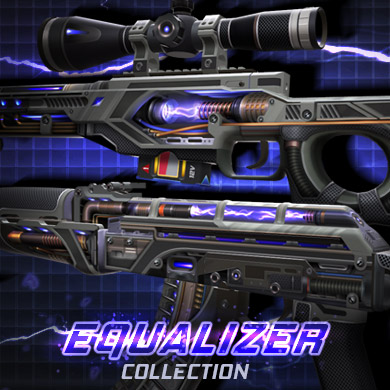 Equalizer
Collection by
Kitch.sb
The Equalizer collection is a series of 80's sci-fi inspired railgun skins with embedded coil power systems and battery packs replacing the magazines. I wanted to create textures detailing parts of the exposed insides in a believable way, focusing on in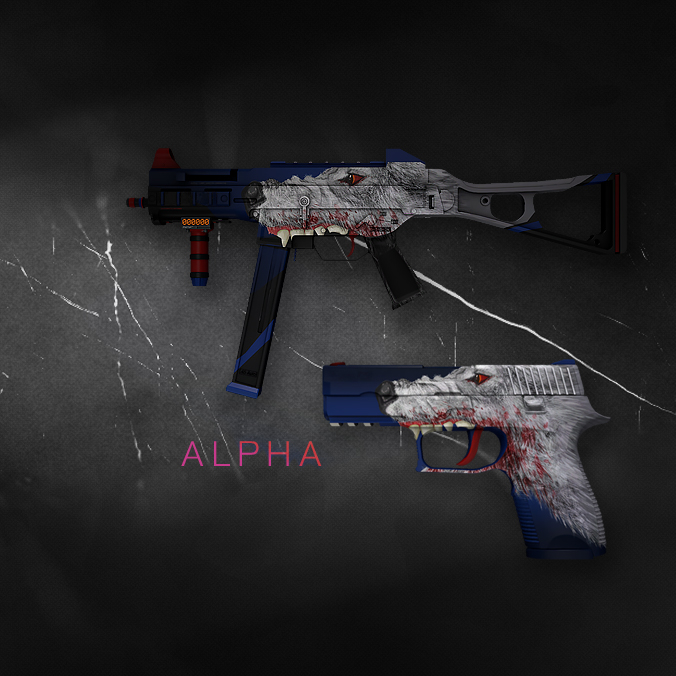 Alpha skin collection
Collection by
Algis
A skin that looks like alpha wolf's head. With an open mouth. Showing his teeth and tongue. So it looks like you are putting your fingers into his mouth. Fierce animal. Thank you for support! <3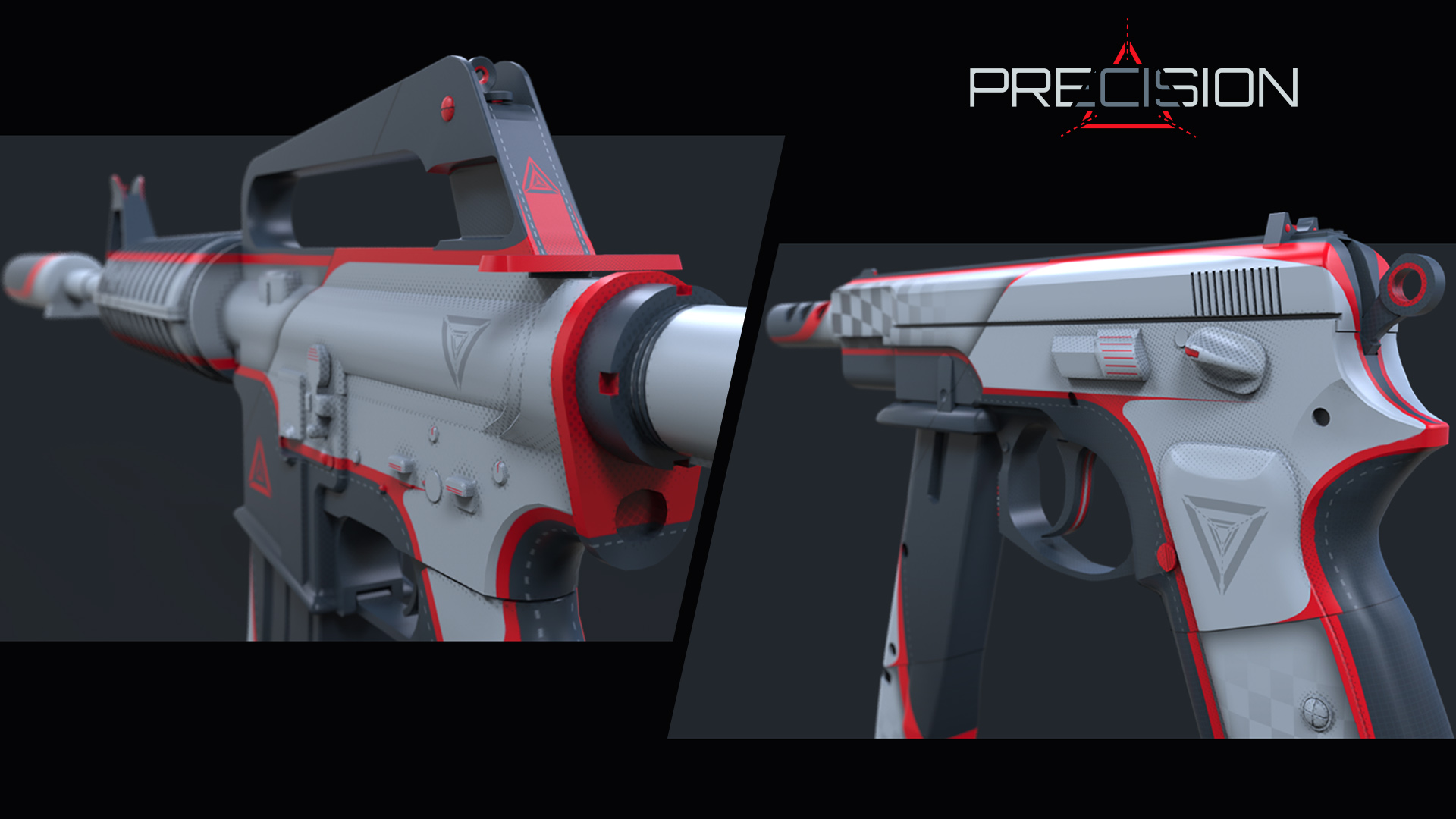 PRECISION COLLECTION
Collection by
Coridium
A New theme that attempts to visually combine the themes of "making the cut", Winning and Precision. Hope you like it. Cheers Chris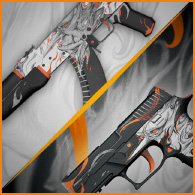 DEMONIC Collection
Collection by
Pikachu rush A long
Illustrated and designed by me - VirtualMan. Thank for vote! You can check my artwork at: http://virtualman209.deviantart.com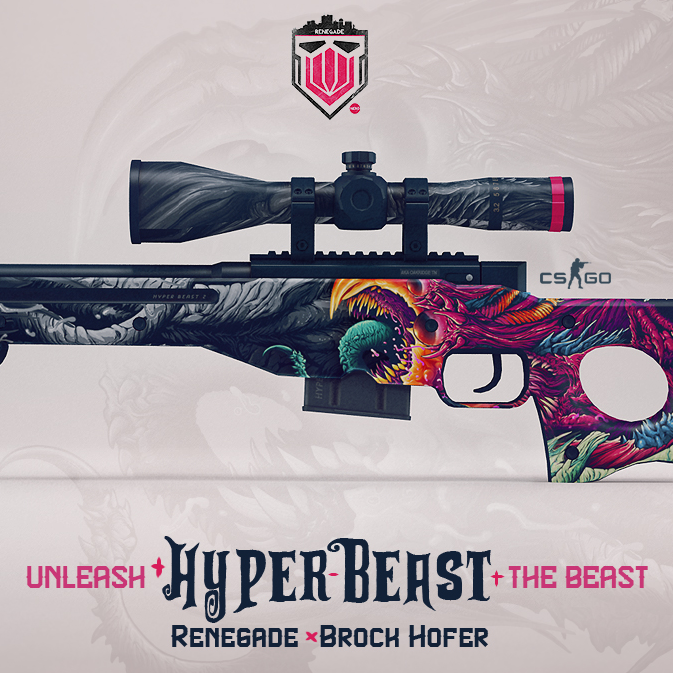 Hyper Beast Collection
Collection by
skog
This collection is kind of obsolete now, since Renegade made his own one, but I'm going to keep updating this regardless. Items published by: Renegade and [url=http://steamcommunity.com/id/badd_roc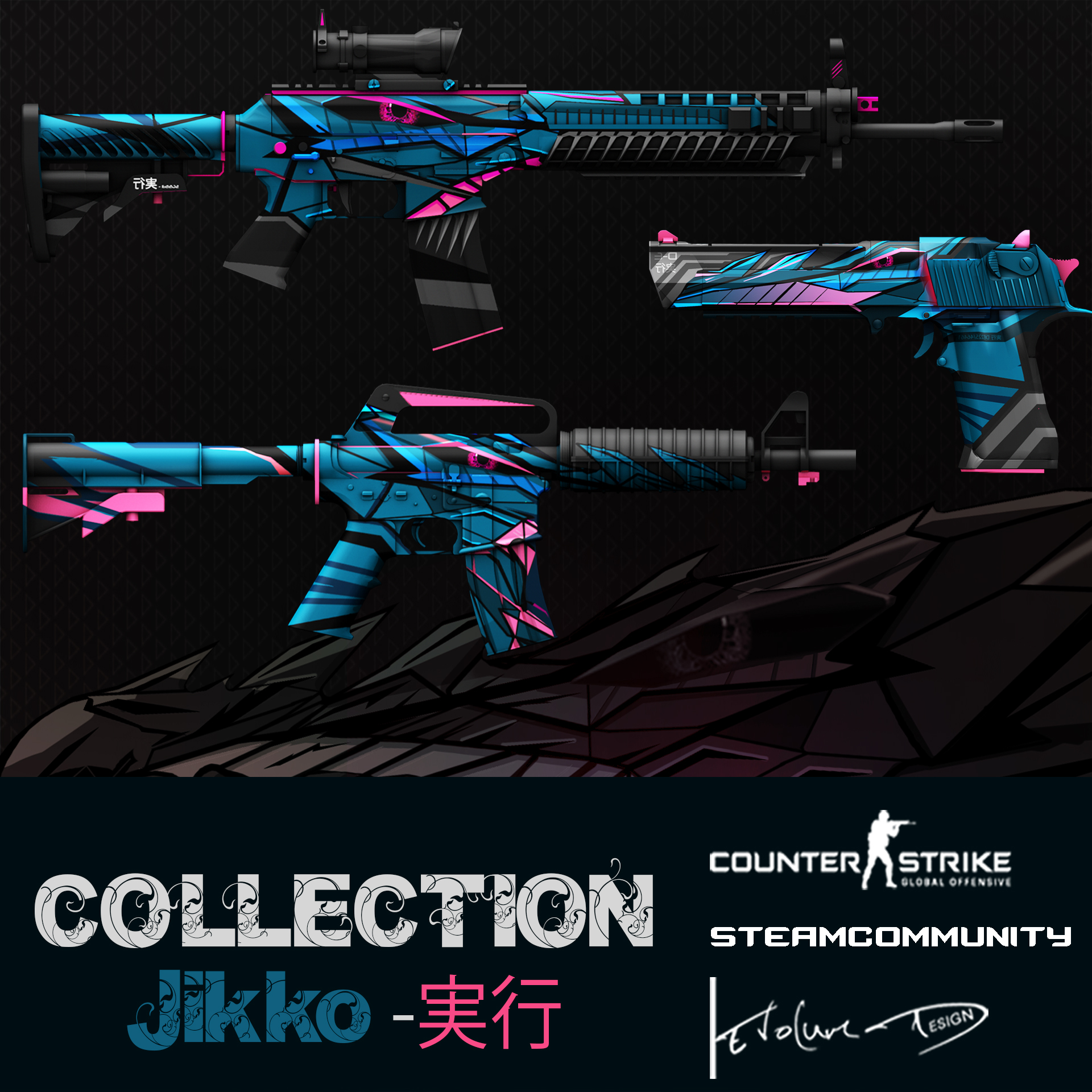 Jikko -実行
Collection by
EVOLUM-D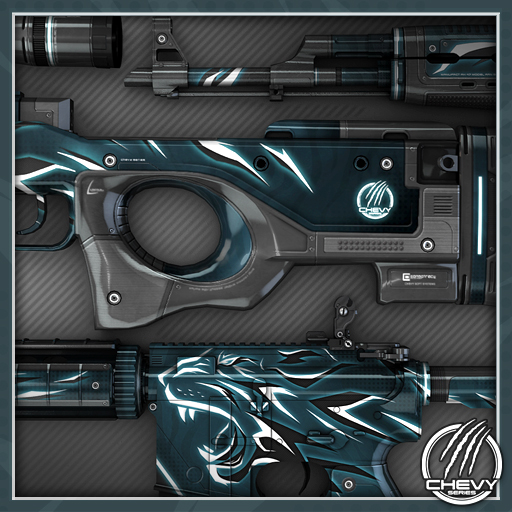 CHEVY SERIES
Collection by
M1nDᵈᵉˢᶥᶢᶰˢ
Release your primal instinct with this new serie called "Chevy",use of furtivity to chase your enemy and let your wild side appear to fight them. there will only be one left http://i.imgur.com/hw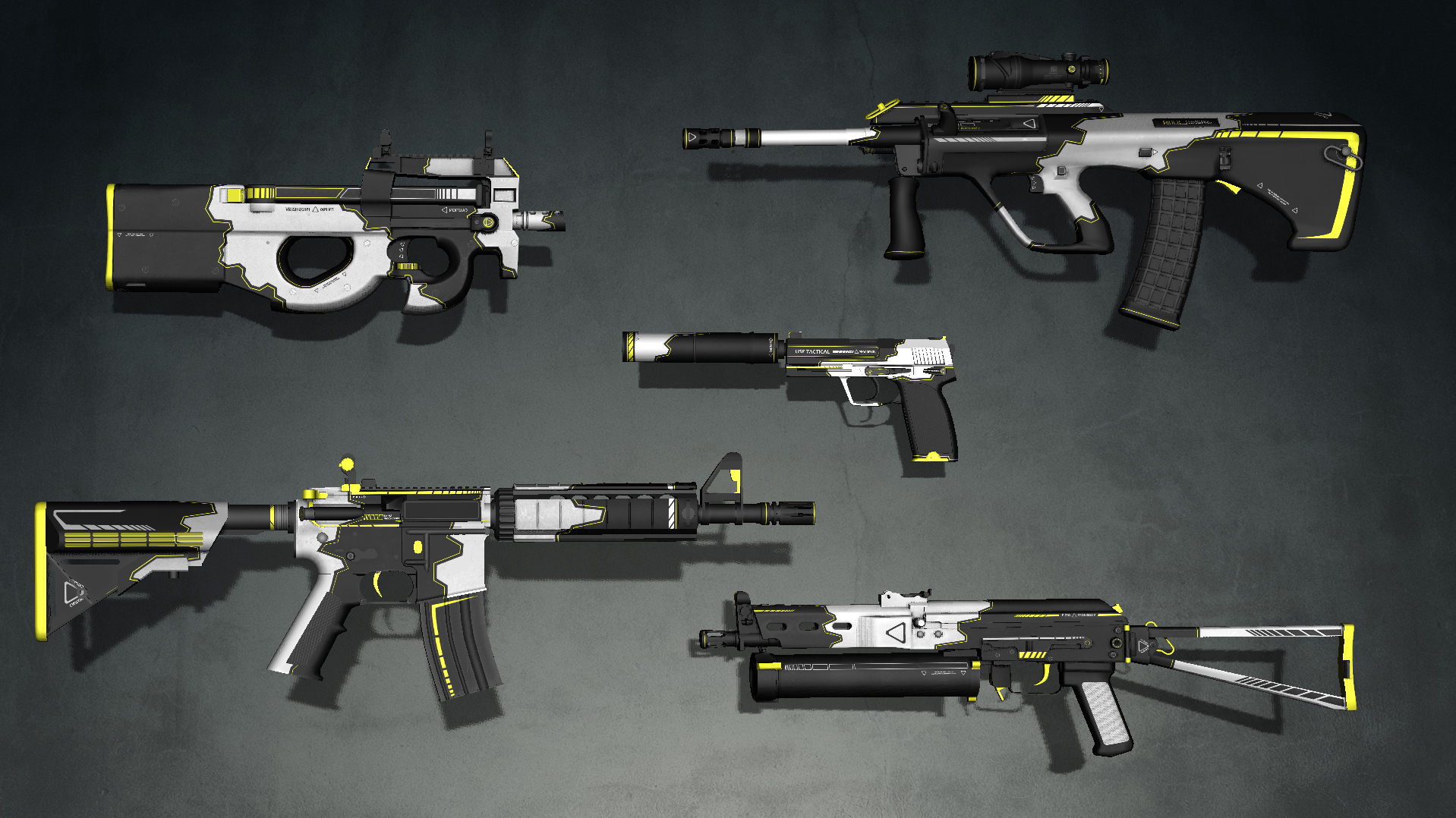 Progressiv Collection
Collection by
RaekenTheRock
This is my Progressiv Collection. Tryed to do some "aggressiv" stuff. So what would be better then using white, yellow and a dark grey. Enjoy my collection and leave some thoughts if you want to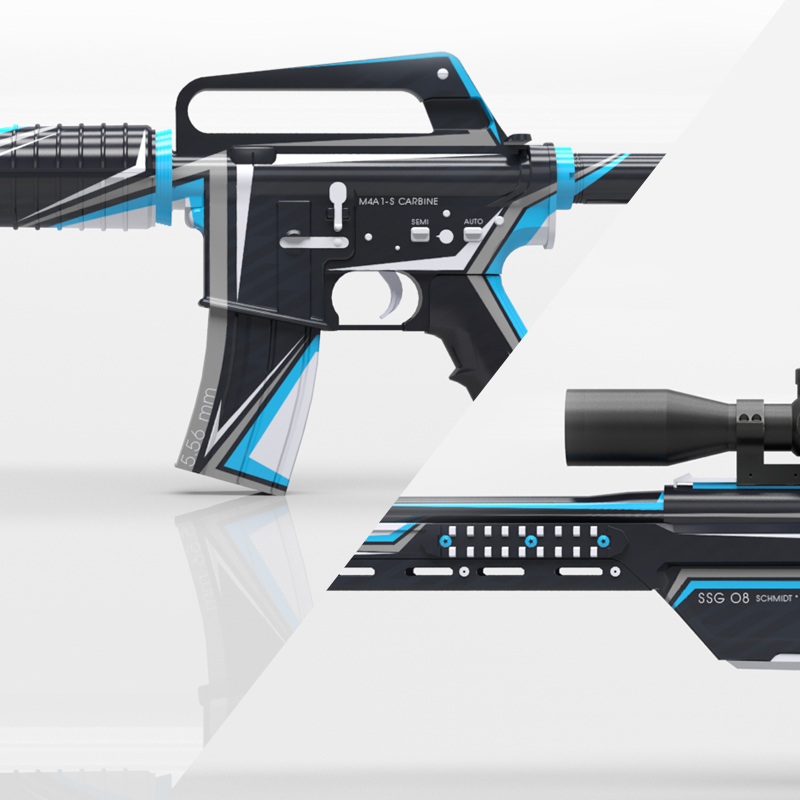 Hailstorm Collection
Collection by
EmKay
More skins are soon to be added!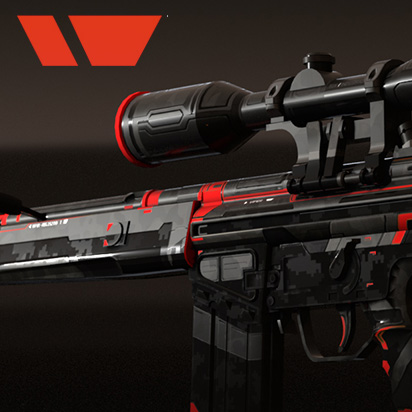 Viper
Collection by
nozza
Custom skins with theme Viper.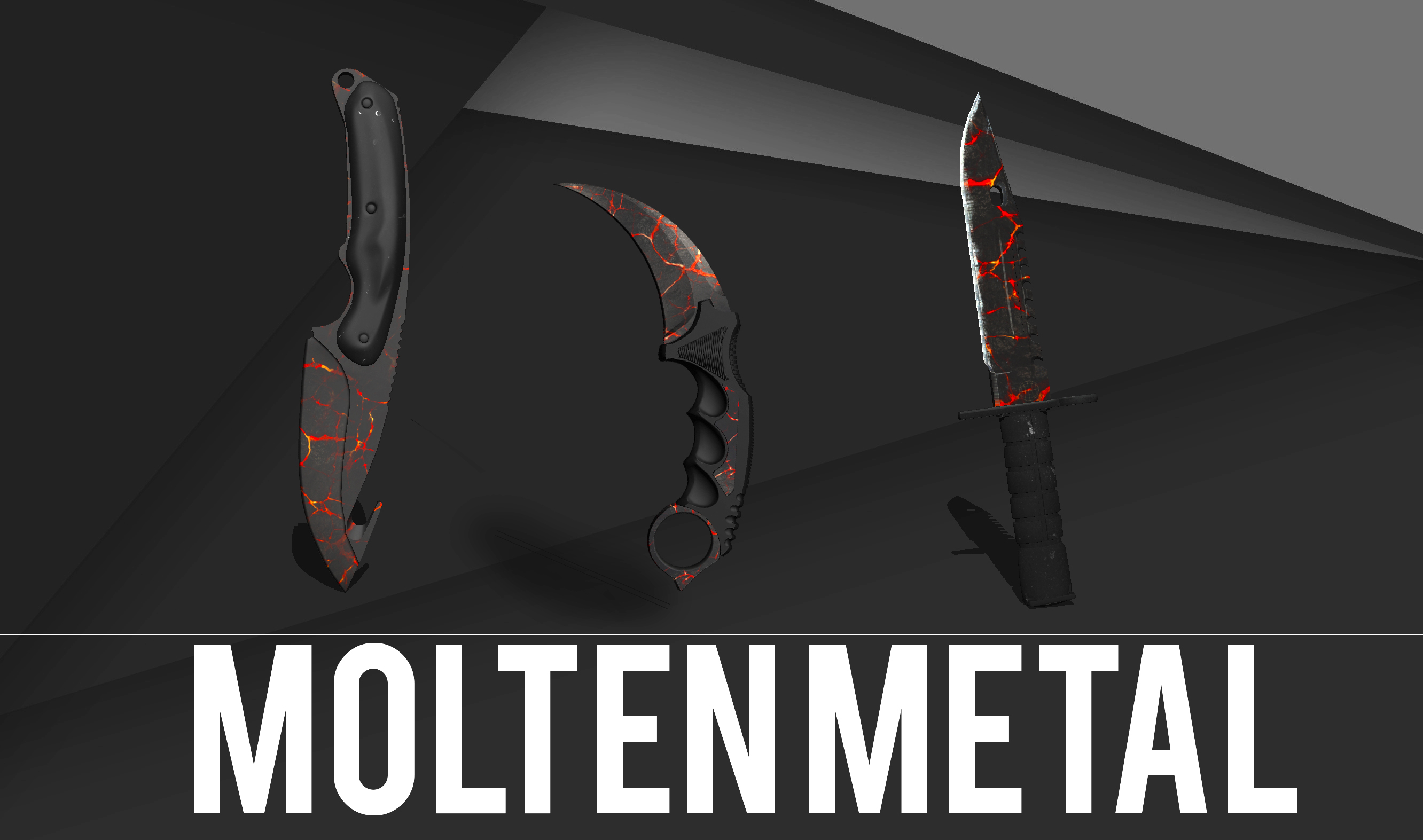 Molten metal knifes
Collection by
волчара
Knifes in molten style! Click like & share!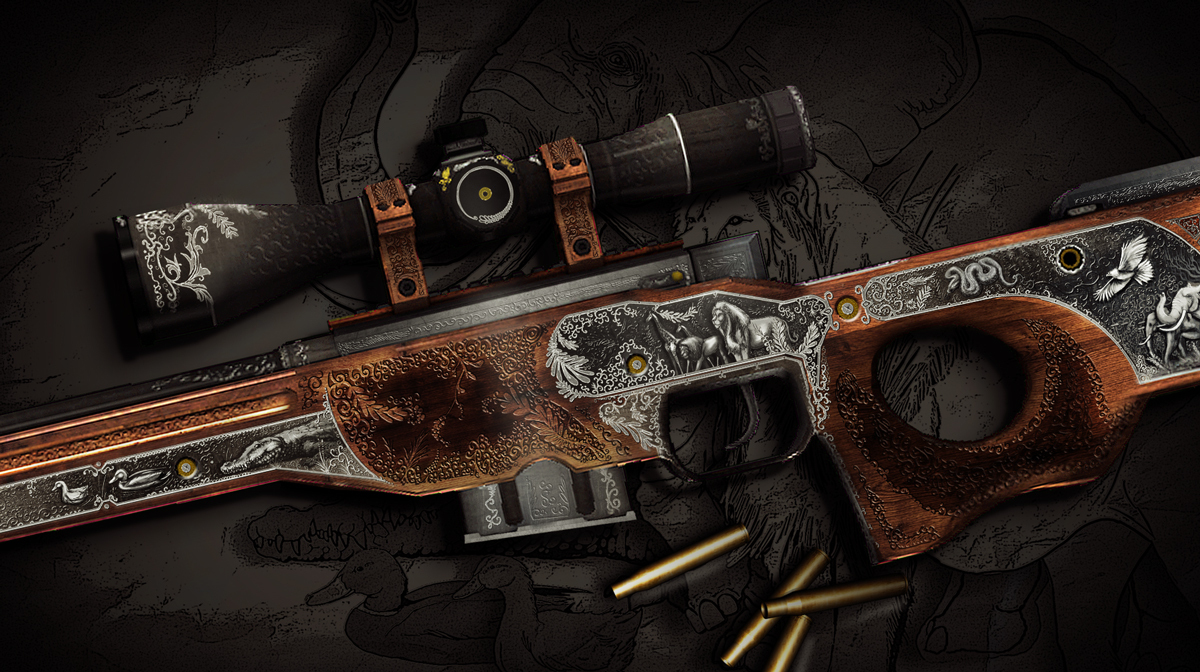 Trophy Hunt
Collection by
enzYm
Old royal style weapon - handcrafted to give you that superior feeling with every bullet shot from this rifle. Inspired by real old handcrafted rifles i tried to capture that noble - expensive and "overloaded with silver and detail" feeling those weapon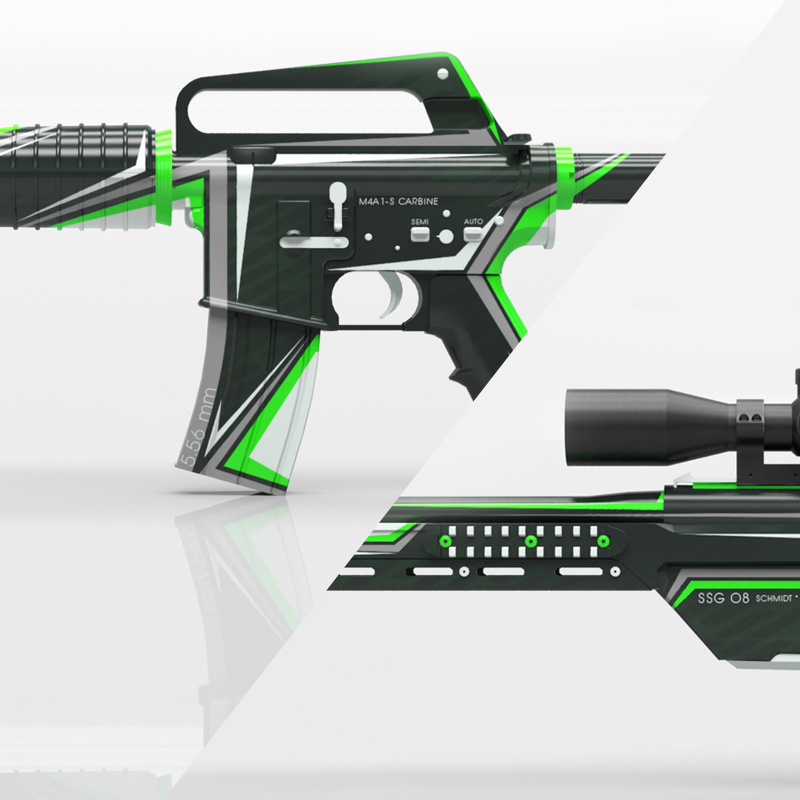 HailstormV2 Collection
Collection by
EmKay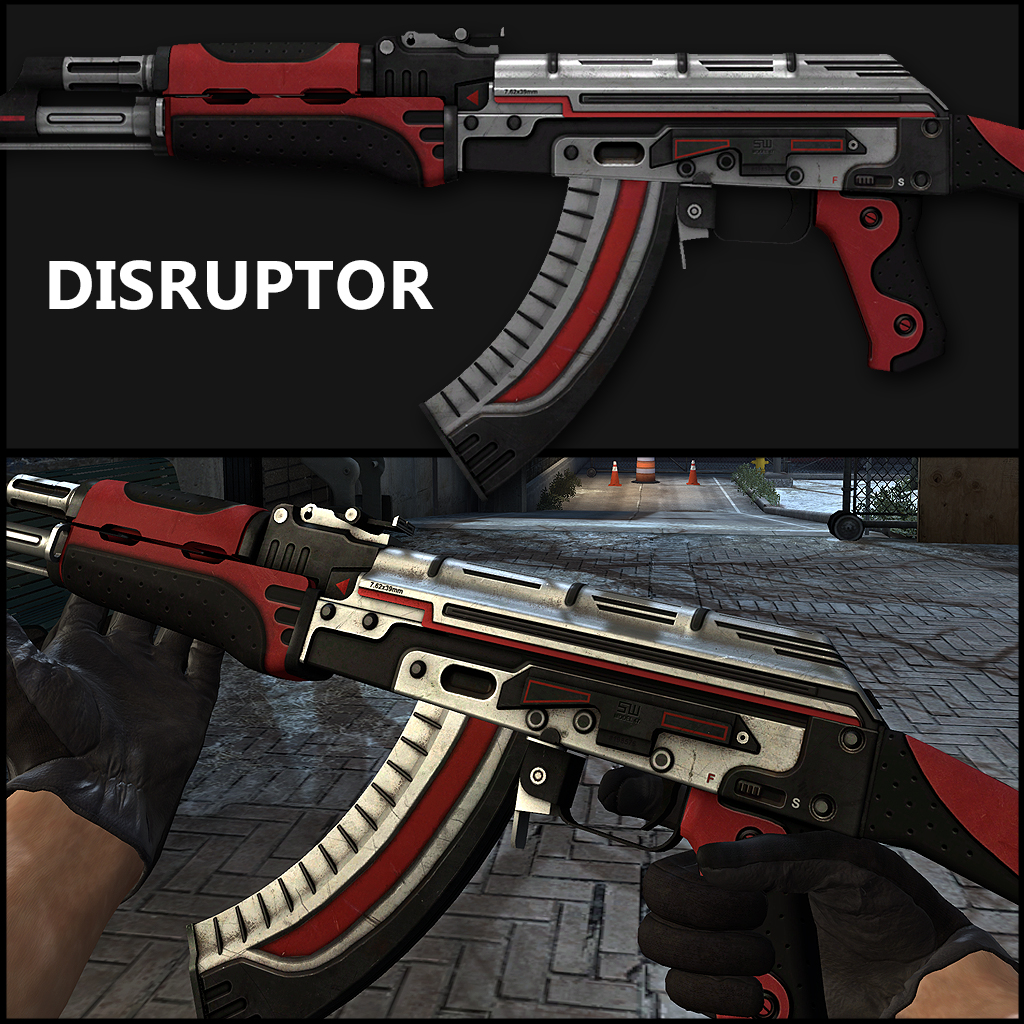 DISRUPTOR
Collection by
Superior Weapons
The beginning of a new series of red themed weapons! If red isn't the color you are looking for, be sure to check out my Constructor (yellow) and Bushwacker (green camo) series of weapons with the same overall design!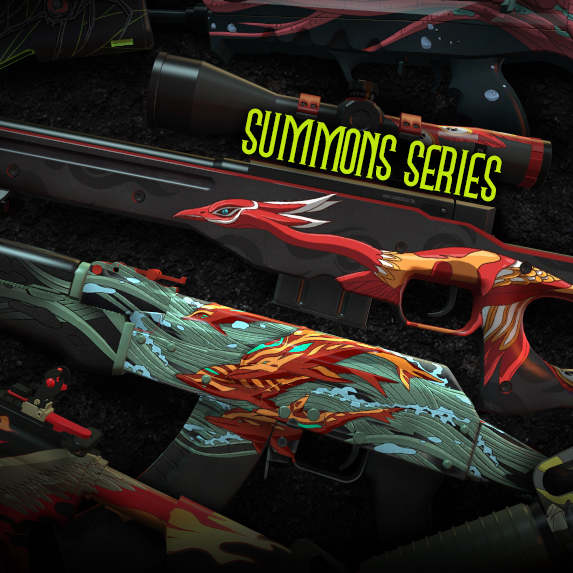 The Summons
Collection by
PoignantEnvy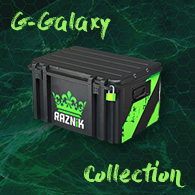 G-Galaxy
Collection by
RAZNiK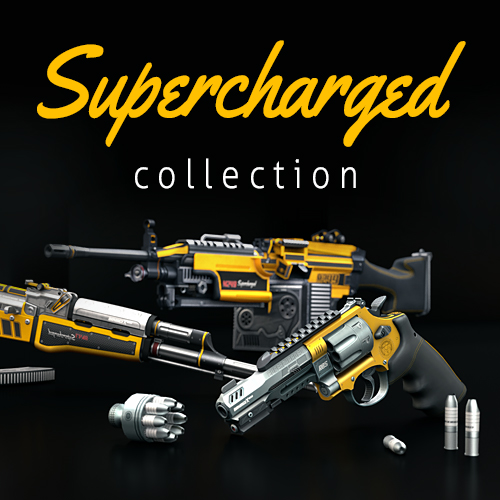 Supercharged Collection
Collection by
emu
Since i now finished the third weapon using the "Supercharged" theme i decided to open a new collection. Tell me if you'd like more skins sporting this style!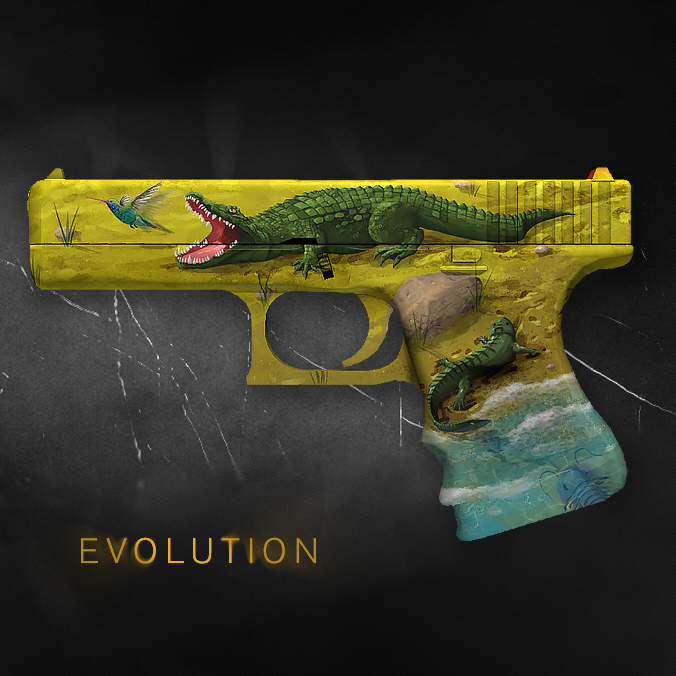 Evolution series
Collection by
Algis
New skin: Evolution. The idea came from showing evolution of a strong crocodile. Going from the ancient forms into a walking small thing, then into a strong croco. The irony is that even after thousands of years of evolution, there will still be so
Virtus.pro | Sticker pack
Collection by
Andy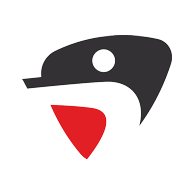 Leetway Maps
Collection by
dna
These are the competitive maps used on http://www.Leetway.com Come play ranked PUG and ladder matches on Leetway! We have servers in seven countries! - Australia - France - Germany - Russia - Sweden - United Kingdom - United States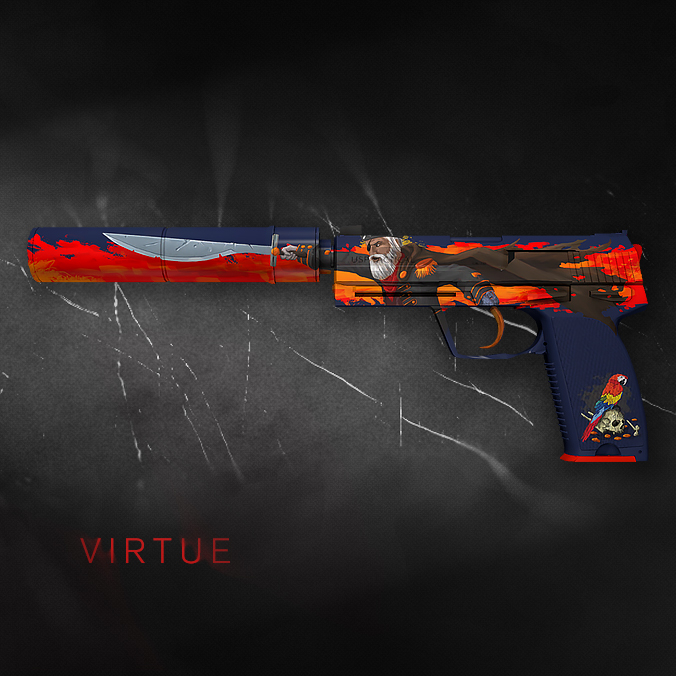 Virtue
Collection by
Algis
Main idea was to use design of USPs weapon. So I thought to make a pirate hook from trigger. And then everything went around that. There is also a skull under parrot. It's a skull of DDOSer. :D There are DDOS letters on it as scratches. :-) Thank y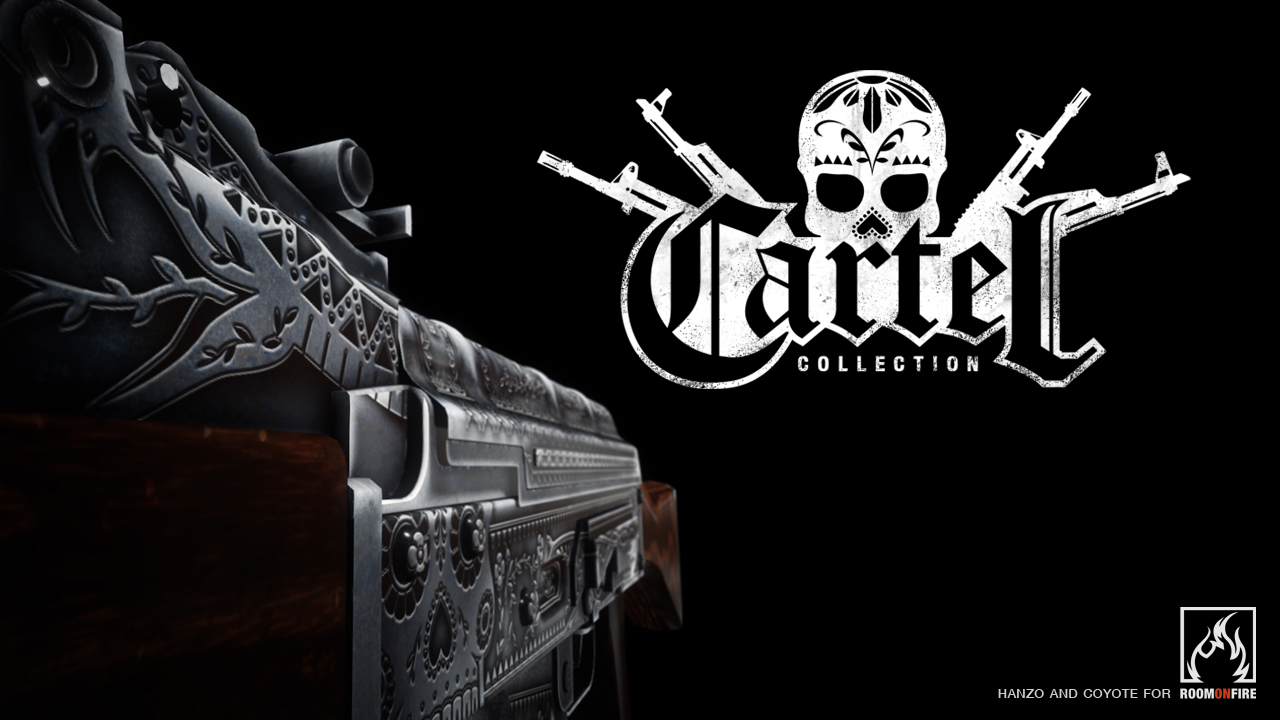 Cartel
Collection by
Anders
The Cartel collection is the 2nd skins collection released by Room On Fire and designed by Hanzo and Coyote! It offers a unique and exciting design for everyone with an eye for detail and apprecation for the artwork involved!
Nami
Collection by
Chemical Alia
A collection of tiling and randomized weapon finishes after Hokusai's Great Wave off Kanagawa and Japanese woodblock printing. The limitations of a 4-color palette are interesting to work with and remind me a lot of printmaking, so it was something I real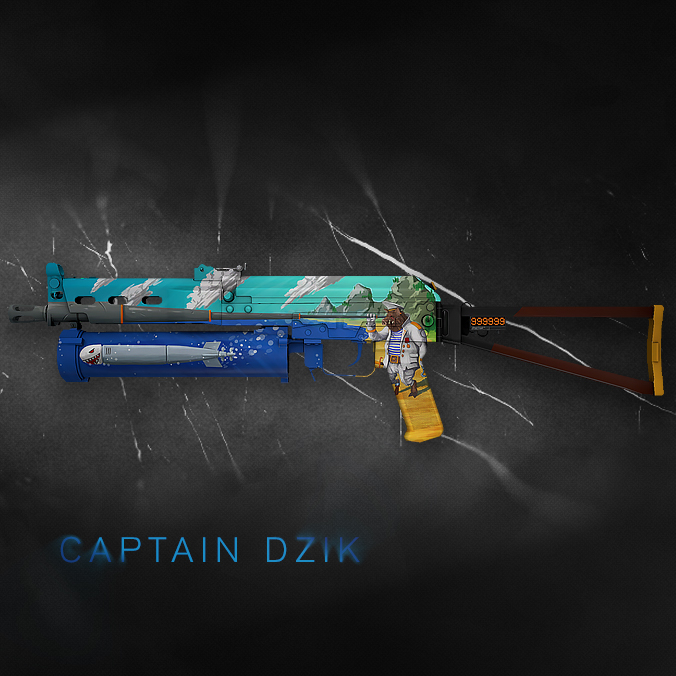 Captain Dzik collection
Collection by
Algis
Well you better hide before this Captain will launch a torpedo into you. He can see everything from barrel with his telescope. Run for your lives. :D Thank you for support! <3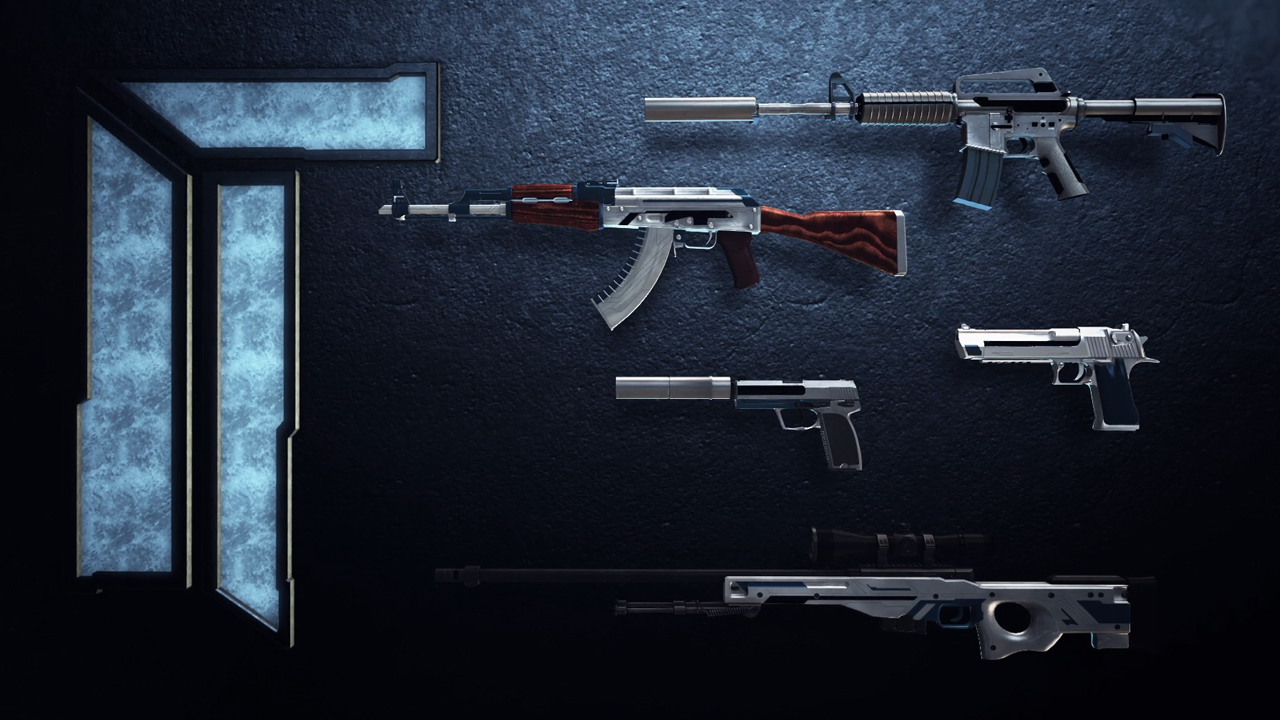 Titanium Collection
Collection by
Titan
The Titanium Collection is the official skin set created by Hanzo for the esports organisation Titan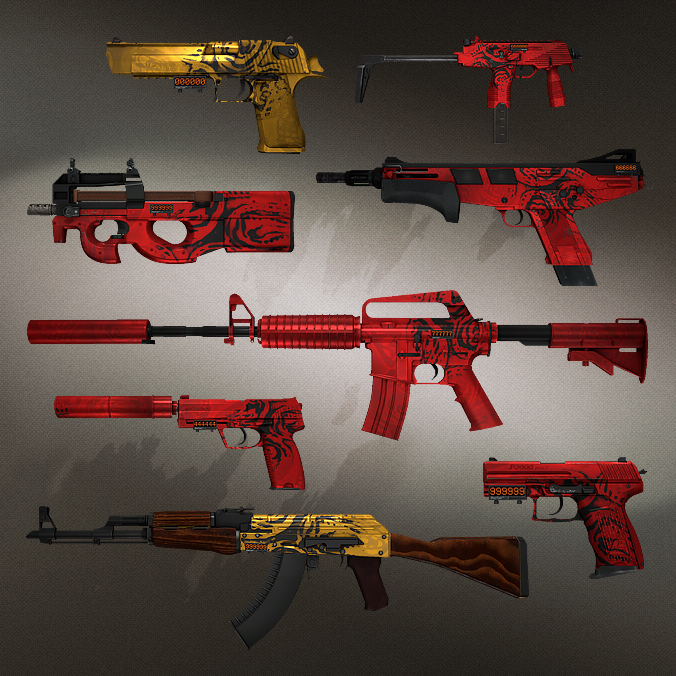 Tangle skin collection
Collection by
Algis
New collection of skins. Rather simple, but elegant in my opinion. Without all those drawings and stuff that belongs in dota2, not cs:go.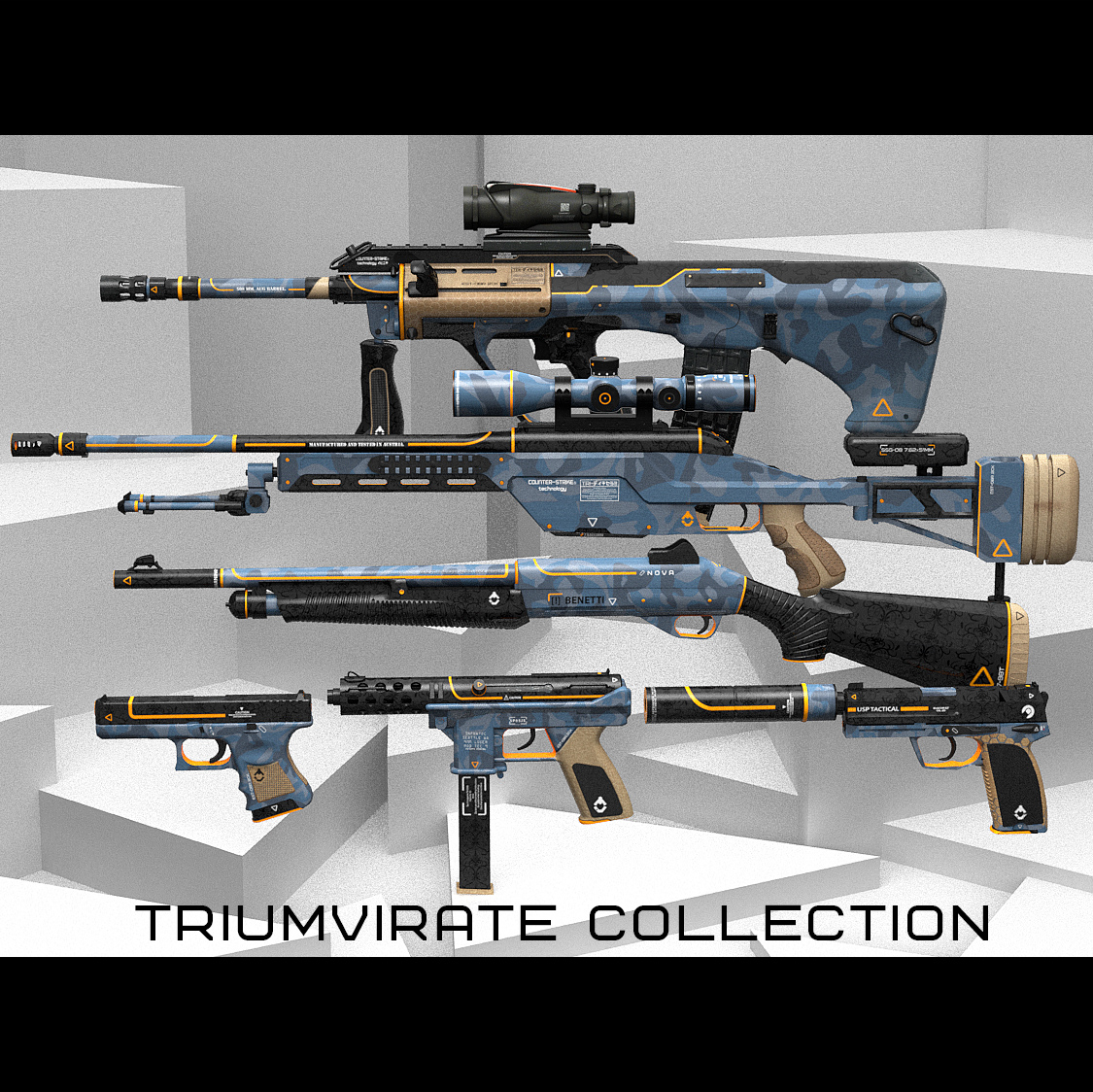 Triumvirate collection
Collection by
Final (Arisato)
Weapons with the Triumvirate design, made by FInal.