Showing 421-450 of 36,667 entries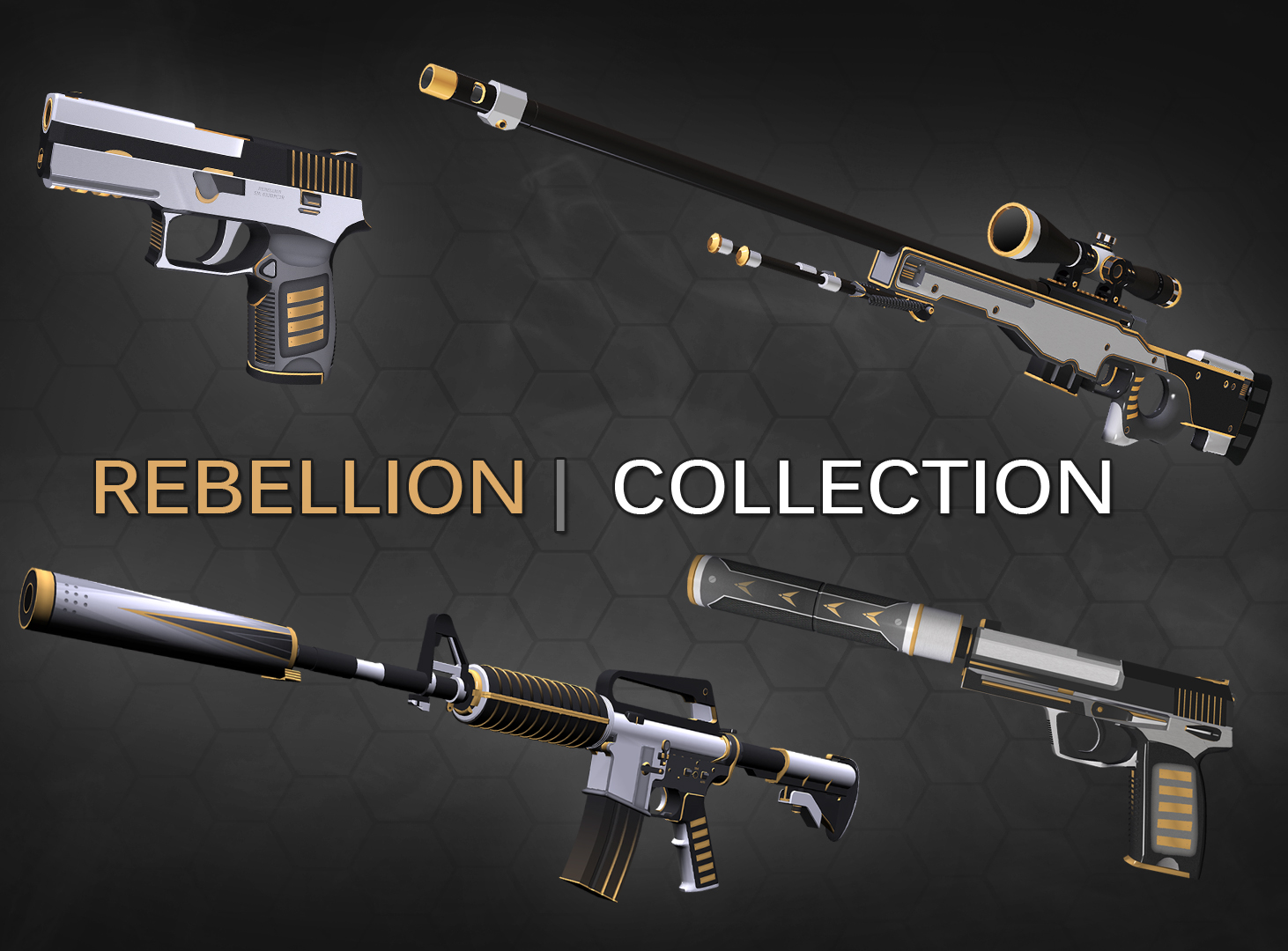 Rebellion Collection
Collection by
Fandalg
All of my Rebellion skins are "inspired" by Star Wars style guns and lightsabres, and I went for a futuristic look. My P250 and M4A1-S skins have a tiny little easter egg, can you spot them? ----- I have also created a guide for creating your own

Virtus.pro | Sticker pack
Collection by
Andy
This pack contains all three (Polarized, Nade it and Feed me) stickers that were created for professional Counter-Strike: Global Offensive team called Virtus.pro. By supporting this pack you ensure the support of team if the pack happens to get on sale som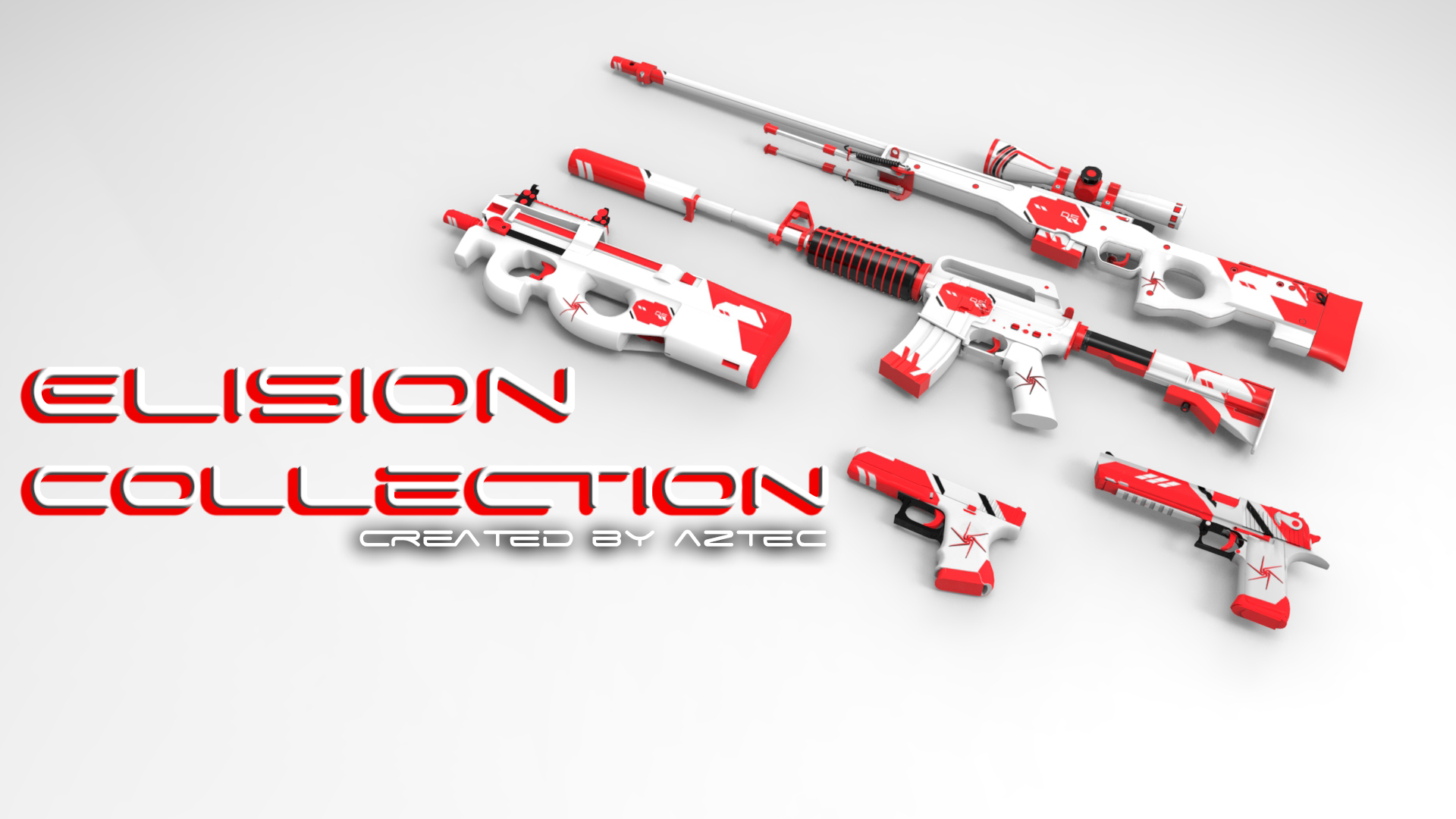 Elision Collection
Collection by
Aztec
The finished work: M4A1-S | Elision P90 | Elision Glock-18 | Elision Desert Eagle | Elision AWP | Elision

A1108
Collection by
Peter Scout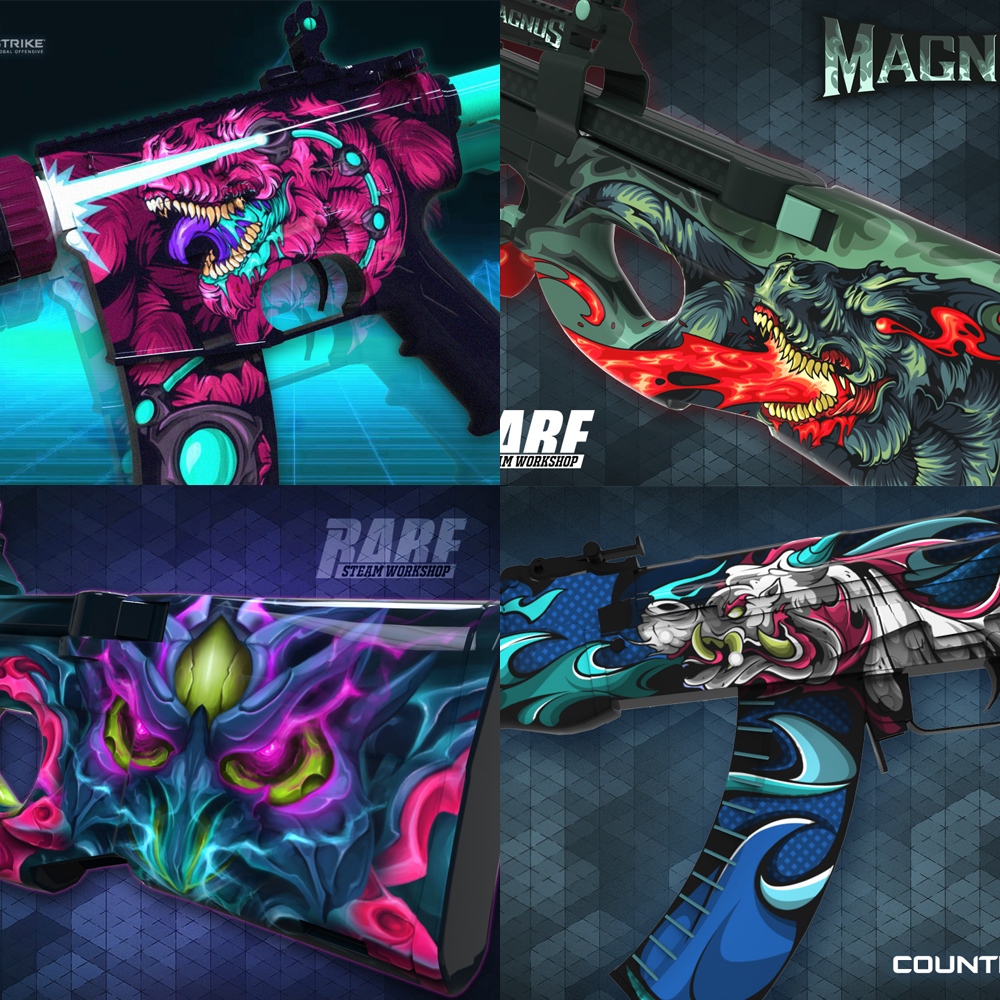 Horrors
Collection by
RR3
Custom Skins For CS:GO http://i.imgur.com/FyqT6jl.png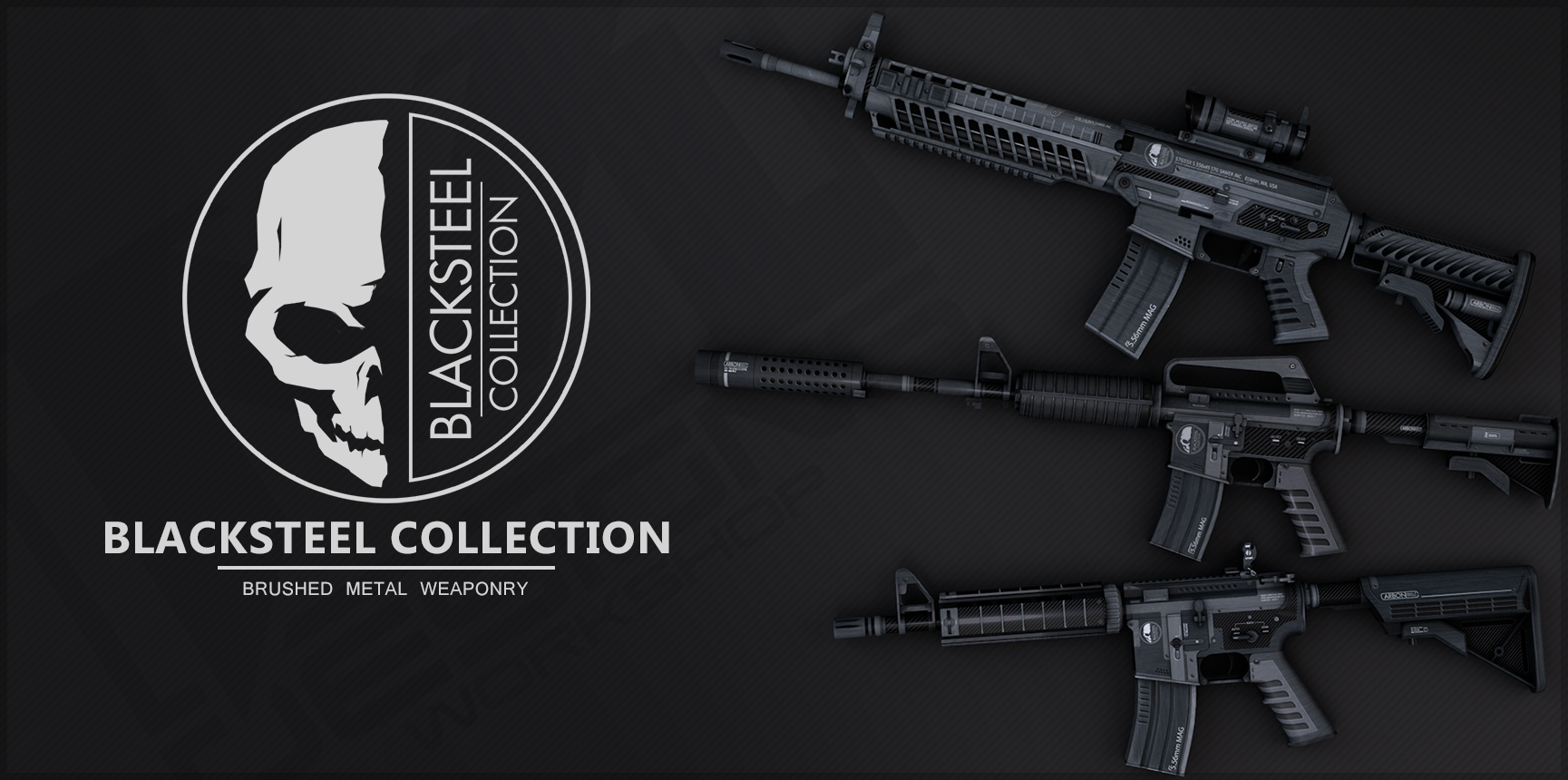 BLACKSTEEL COLLECTION
Collection by
M1nD
How many times you were forced to search for a sticker that fits perfectly the colors of your weapon skins and could not find one? The idea behind this skin was to offer you a high quality dark brushed metal and solid carbon design that give the player a f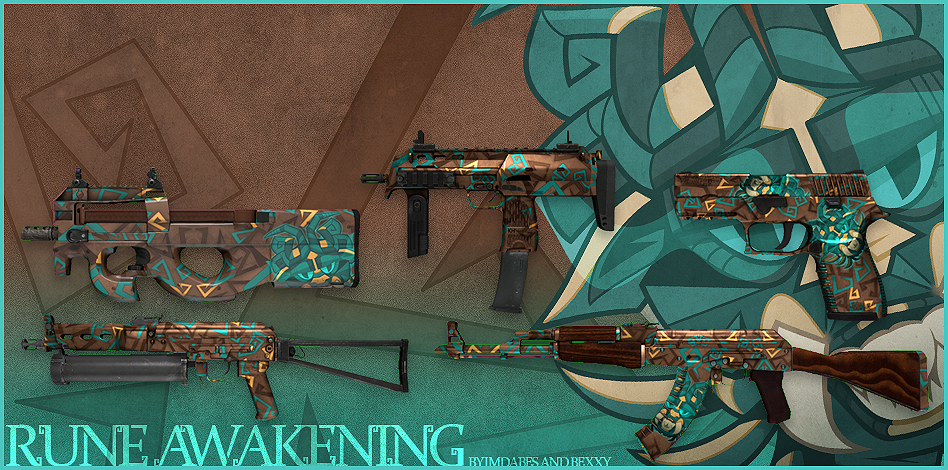 Rune Awakening Skin Collection
Collection by
dabes // J A D E D C R E W
You're in for a RUNE awakening! Patina metals with some shine, 3 of the 5 skins are randomized drops. Leave some feedback & follow our workshops for future content! Thanks!

The RZR Collection
Collection by
>99.9
The RZR Collection, a Razer themed collection of CS:GO skins, was designed for the Razer community by the eSports department at Razer in collaboration with designer, Luke Millanta. All proceeds raised from the distribution of these skins will directly supp

FUBAR (World War)
Collection by
AKTrashheap
The word FUBAR was originally an acronym soldiers used to describe the bad situation they were currently in. It later just became its own word, with the same undertone meaning something that is beyond "messed up". This weapon collection was created to gi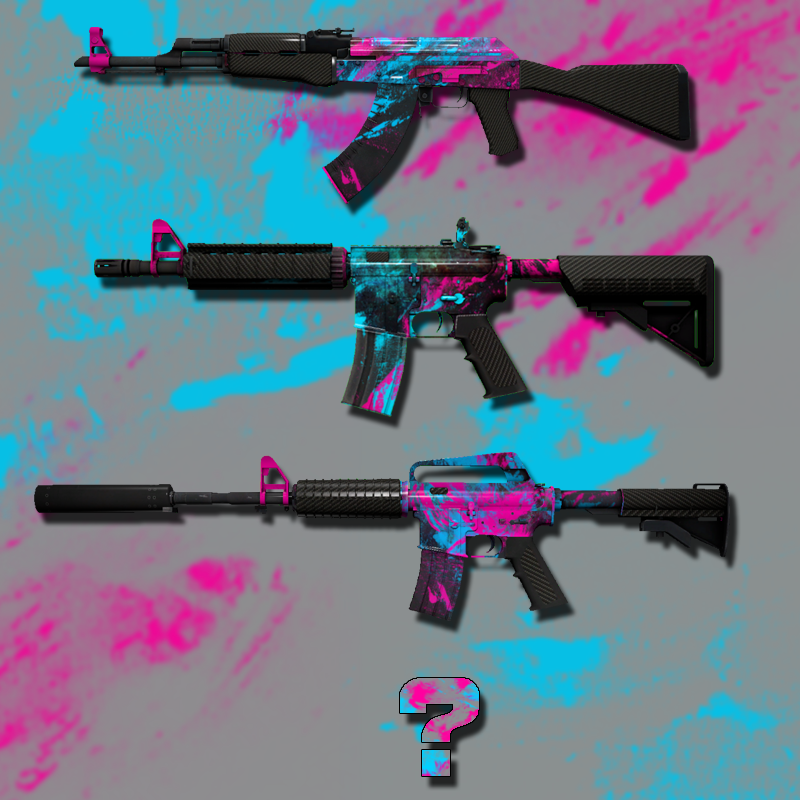 Holi Collection
Collection by
suRe! thats NiC
- named it according to the Holi-Festival - i perhaps add some other weapons to the collection - hope u like it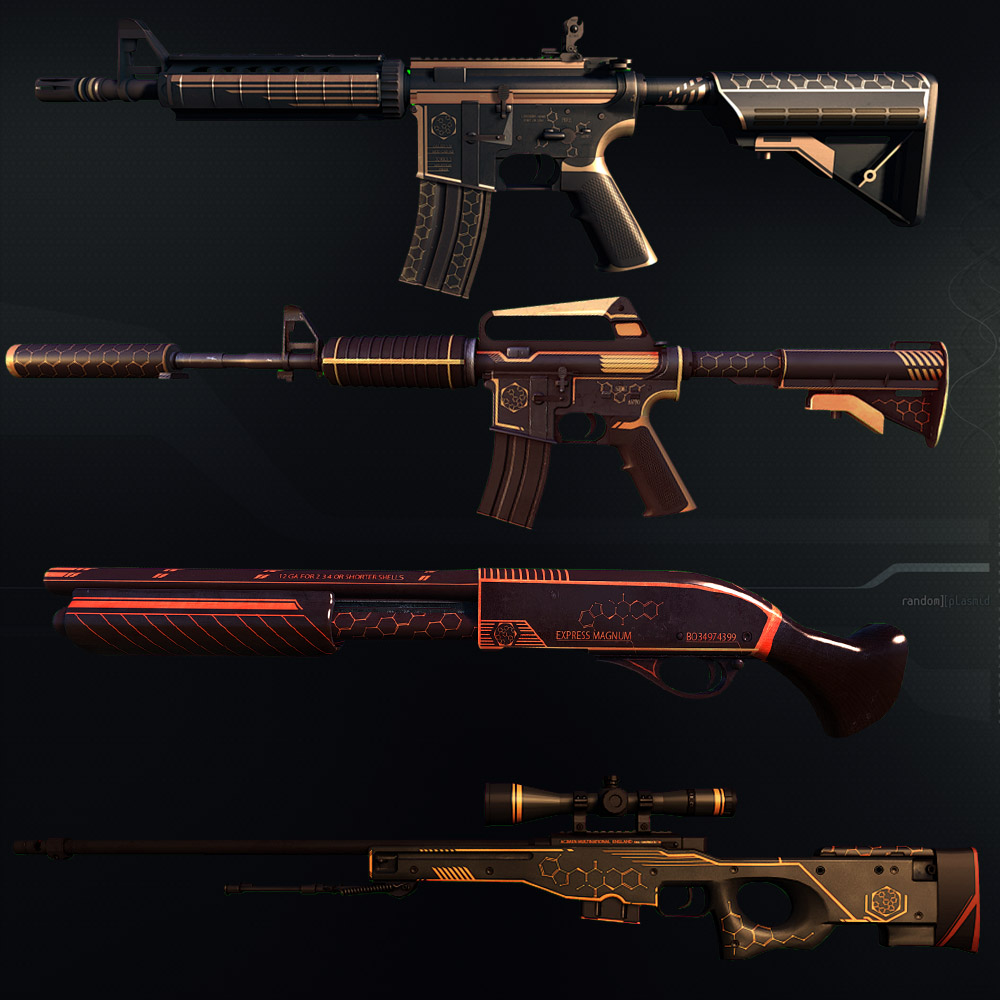 The Molecular Collection
Collection by
Delinquent
The Molecular collection features a select set of skins, fitted with a smooth line-art inspired texture. While keeping the underlying metal dark and slick. Each weapon features a few unique details pertaining to the body. These consist mostly of Hexagon t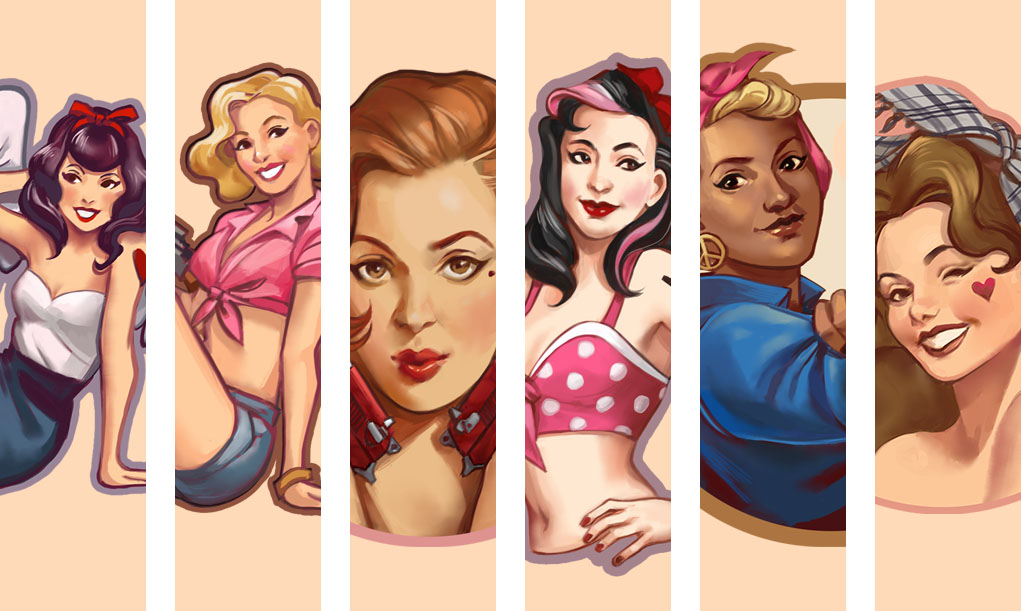 Pin-up Girls
Collection by
ninjasia
Pin-up girls is the collection of six grils ;) ready to fight on your side. Meet the team: Kimberly - Get outta there, she's gonna blow! Sherry - She makes you feel bulletproof! Ivette - Don't be fooled by her lovely smile. Martha - She can defus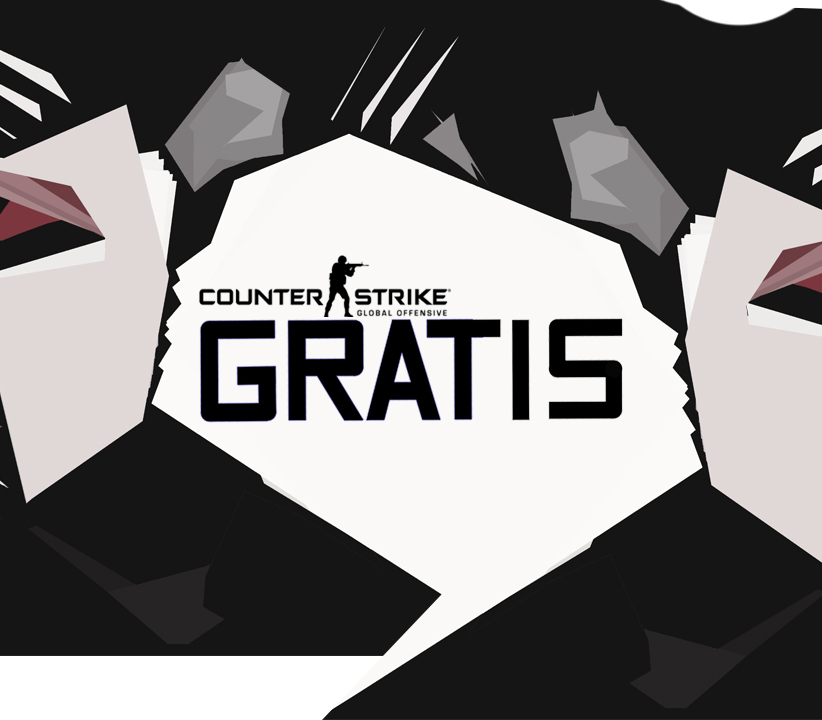 GRATIS collection
Collection by
ASAvonin
Grotesque and elegant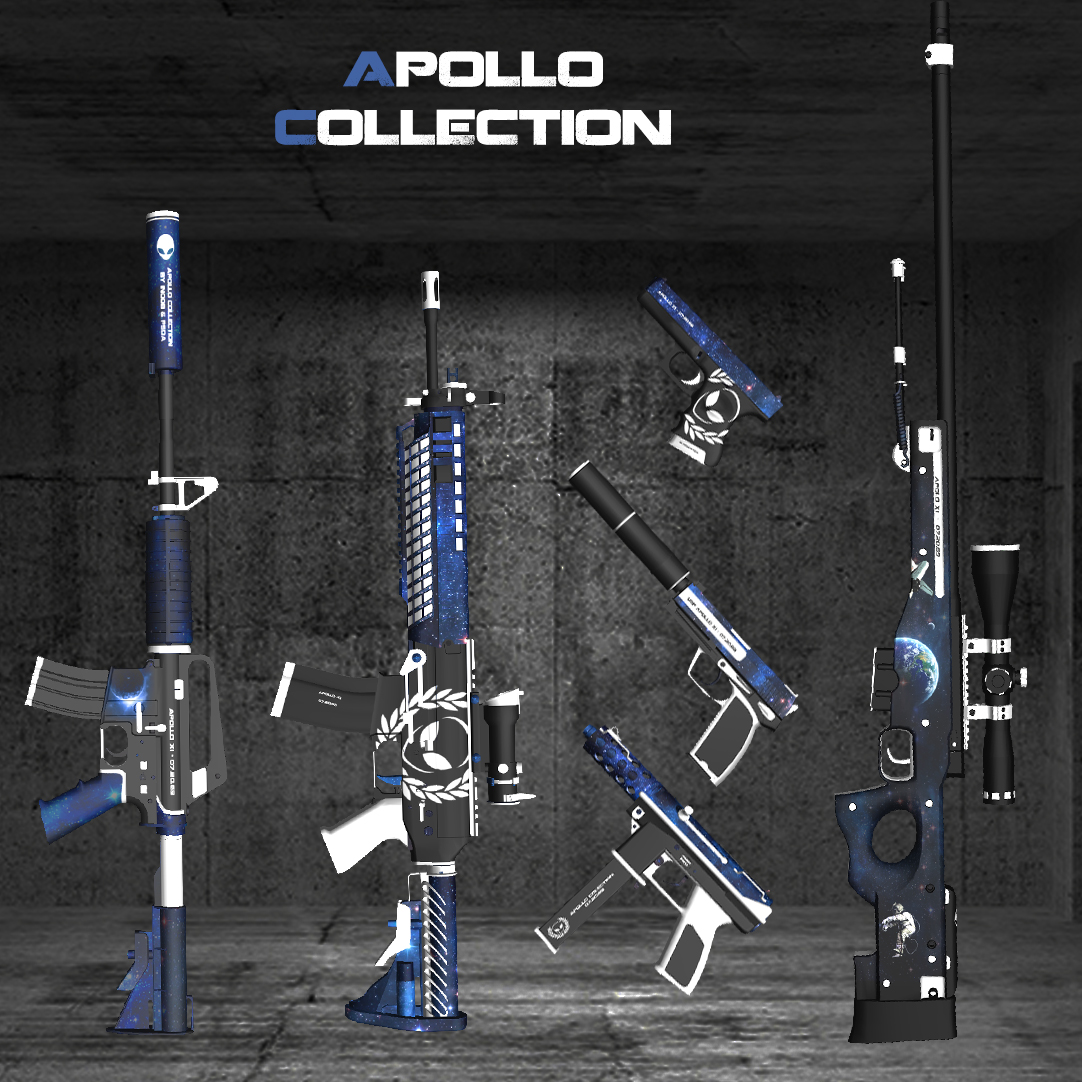 Apollo Collection (* NEW Tec-9, Glock & SG-553 *)
Collection by
iNoob
Who have never dreamed about travelling the galaxy .. May the Apollo Collection be the start of the best trip of your life ! If you like it, please help us getting more visibility by adding it to your favorites and tell Gabe that you want it in-game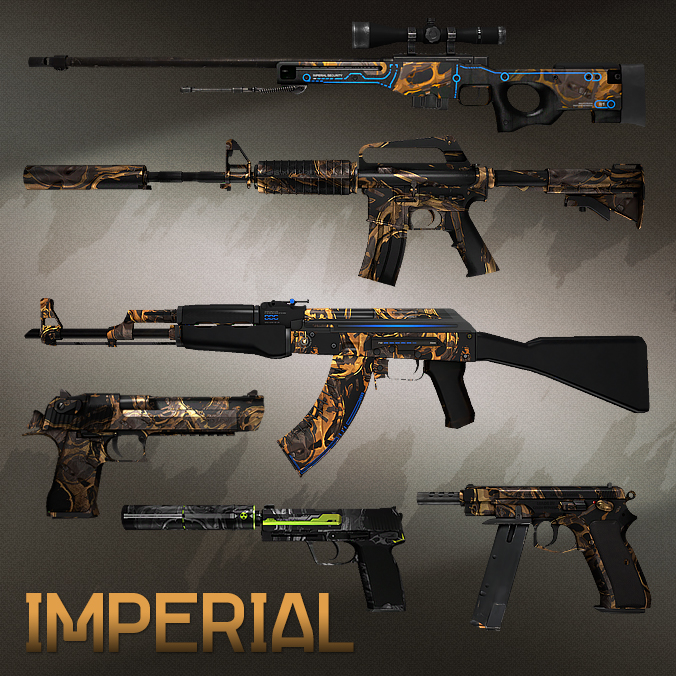 Imperial skins by Algis
Collection by
Algis
Imperial skins collection by Algis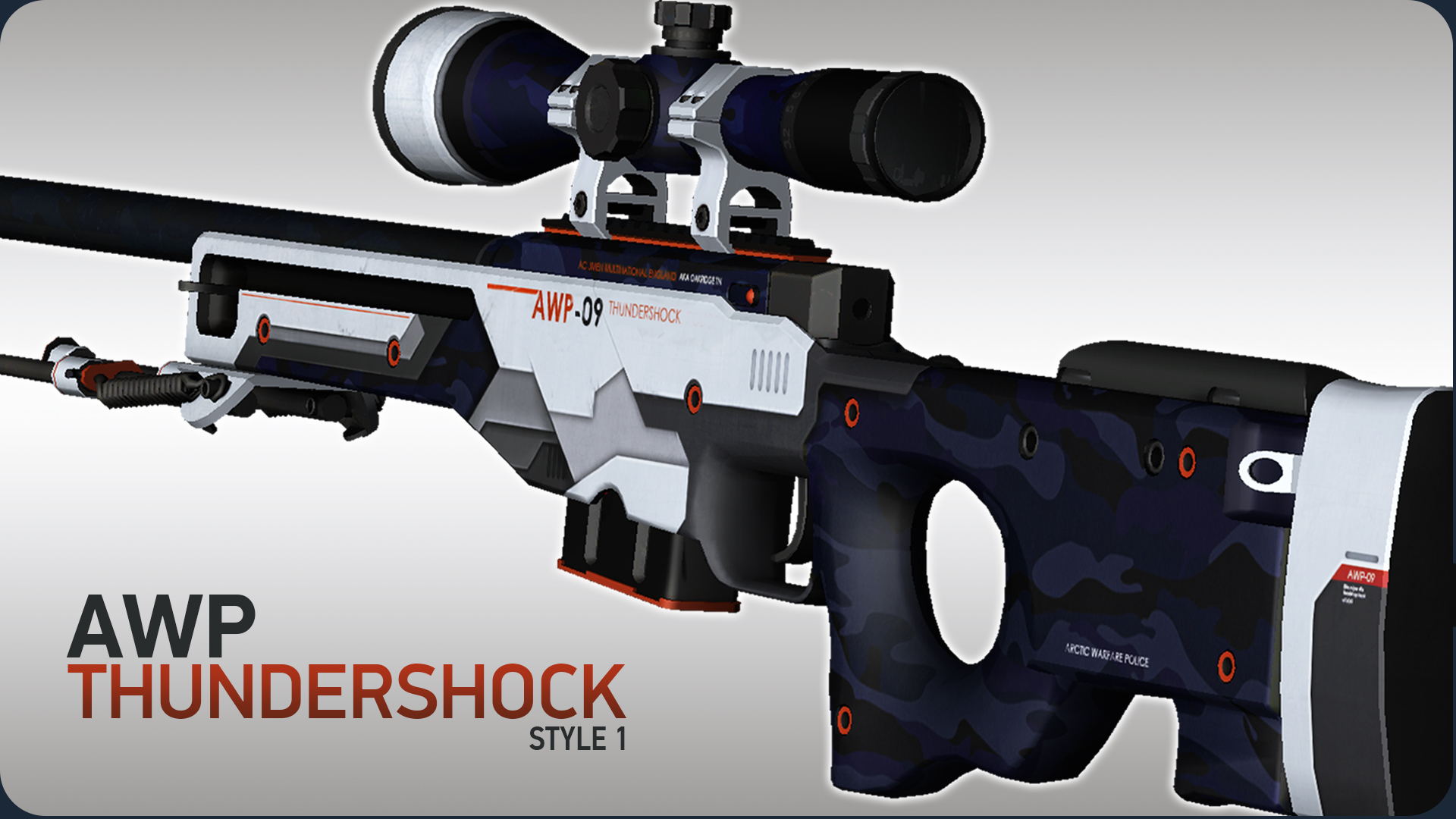 AWP - THUNDERSHOCK
Collection by
Evgeny Poznyak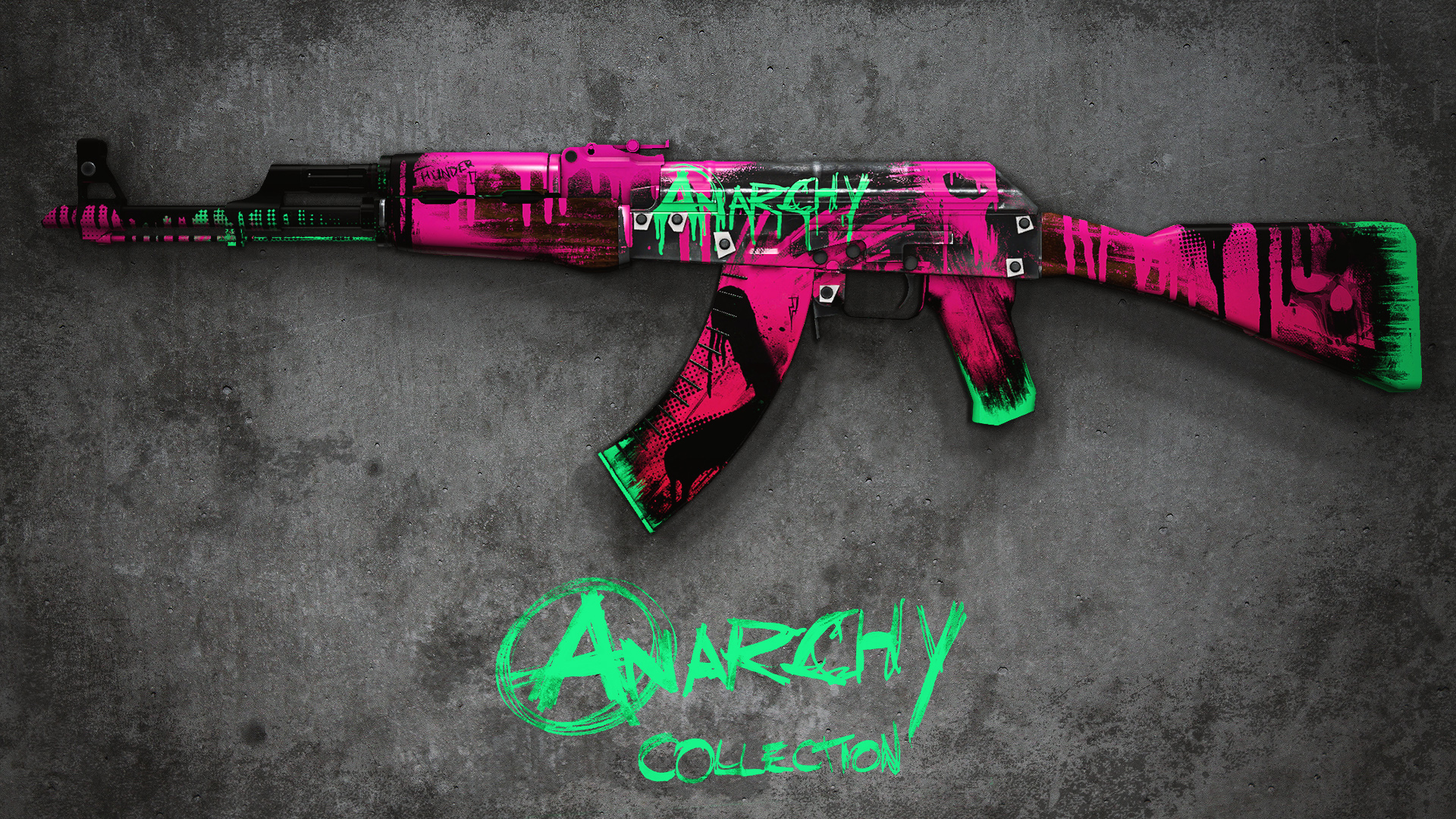 Anarchy Collection
Collection by
Coridium
The team at One Game Agency, who are responsible for the very popular Gamersbook community, asked me to design a set of weapons to help promote their upcoming, new and exciting professional tournament, Counter Pit League Season One scheduled to start towar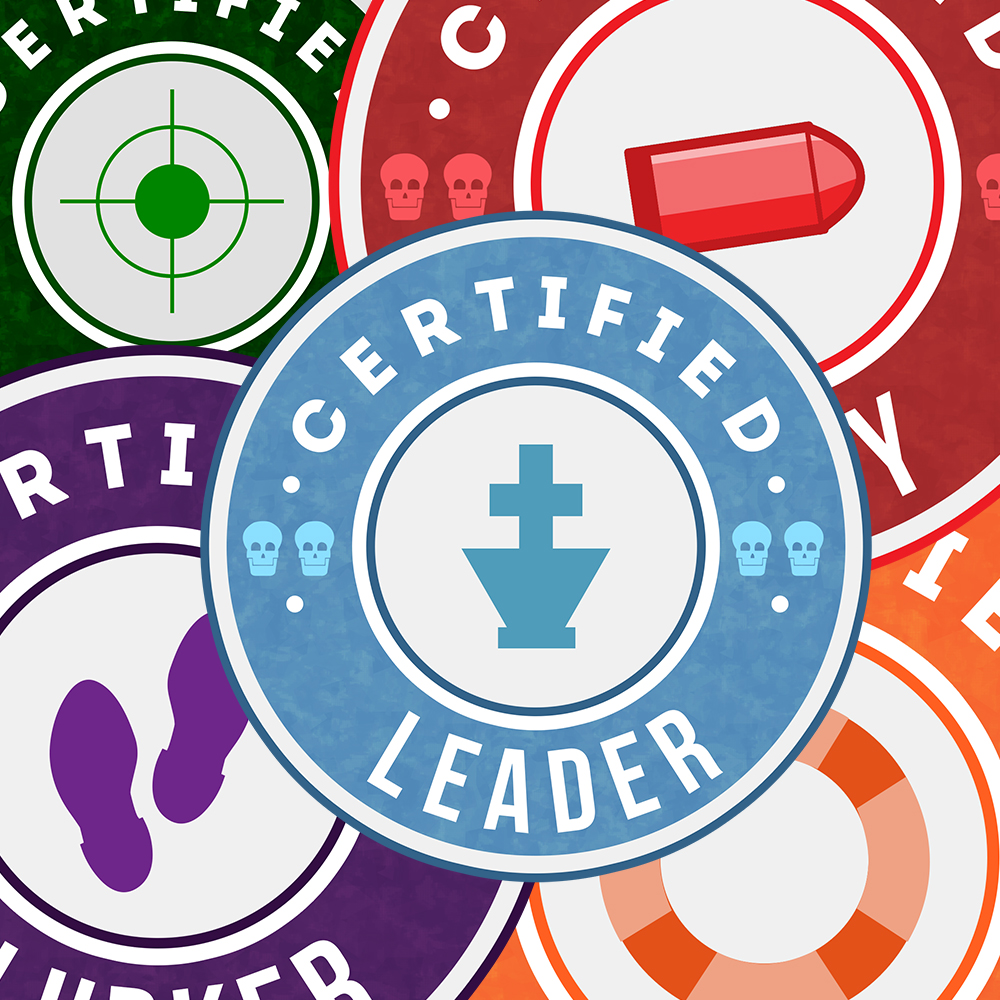 Team Roles
Collection by
ThePolymath
Team Roles made it to the game! Thank you so much people for your immense support and Valve, obviously. I am so glad this happened! Team Roles is a collection of 'Badge like Stickers' for different roles which players play in Teams. The only reason this

Evolution series
Collection by
Algis
New skin: Evolution. The idea came from showing evolution of a strong crocodile. Going from the ancient forms into a walking small thing, then into a strong croco. The irony is that even after thousands of years of evolution, there will still be so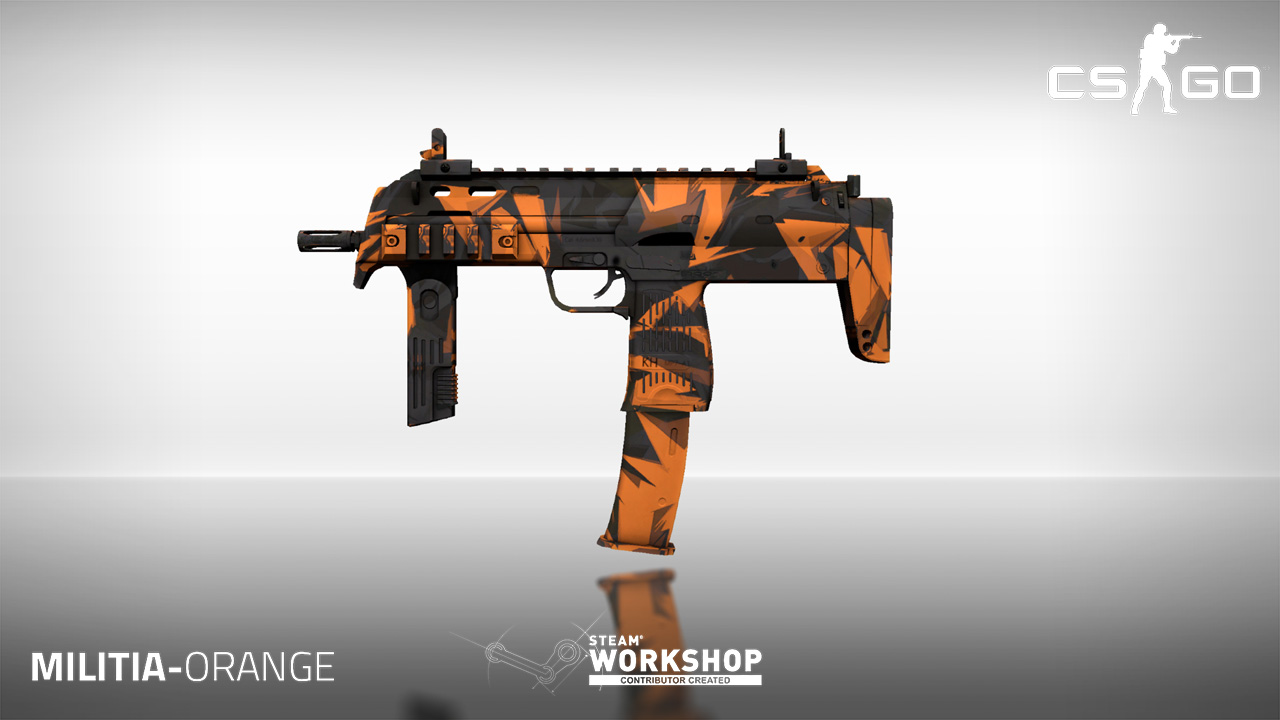 MILITIARED - Pattern
Collection by
nozza
A sharp urban militia pattern in warm colors.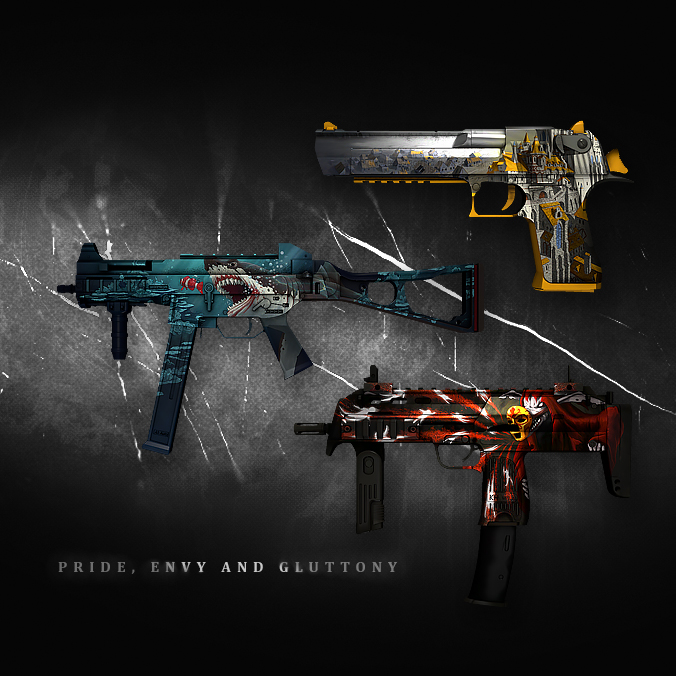 Pride, Envy and Gluttony
Collection by
Algis
Remaining 3 skins of "seven deadly sins" collection. Full collection: http://steamcommunity.com/workshop/filedetails/?id=531255091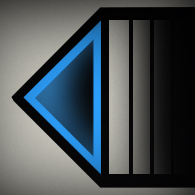 Indirect
Collection by
BlackLight
It's not necessary to follow the exact or regular direction to victory. I tried to apply this idea with "SCI-FI" style. Hope you all like it. Thanks!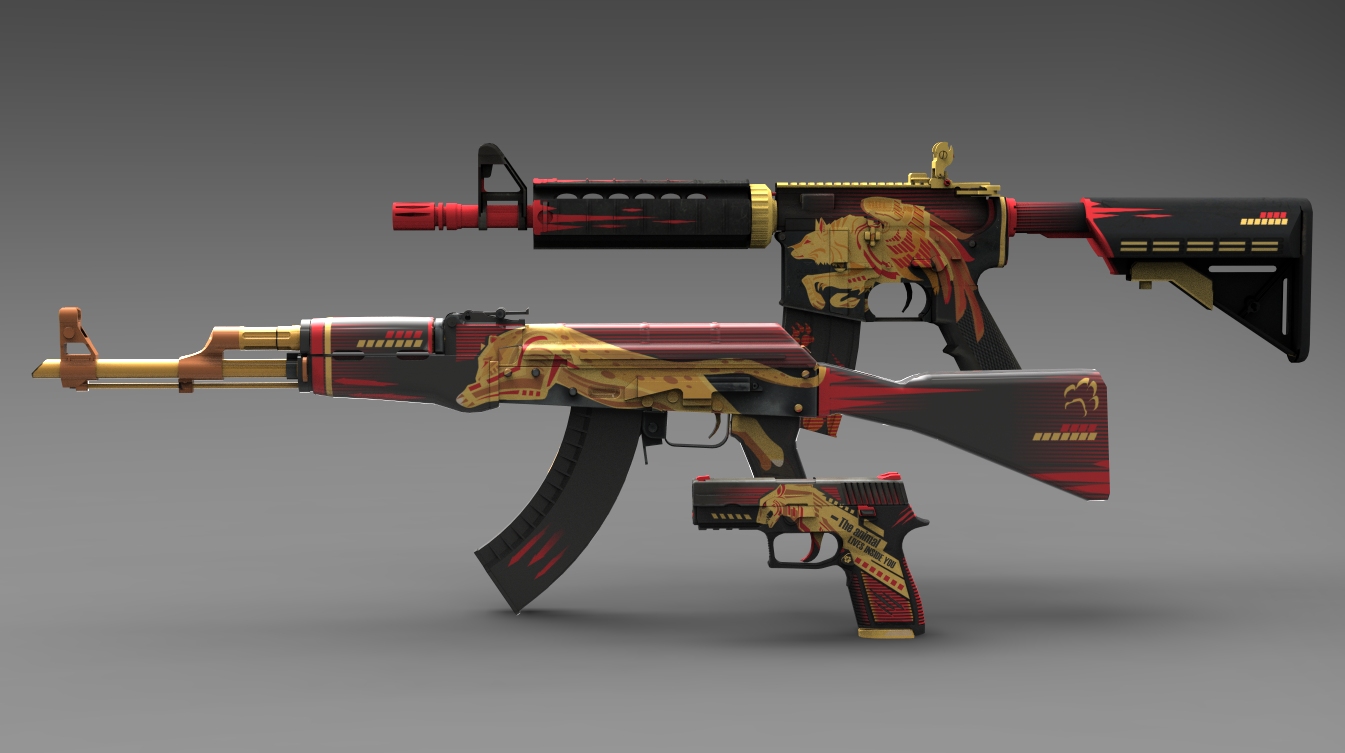 Animal Theme
Collection by
BlackWood
This is my first weapon collection. An idea to cross the hi tech and illustrations that were created by me . To me it is important to know your opinion about whether to continue in this style , and you know even where it is used the same style. Thank you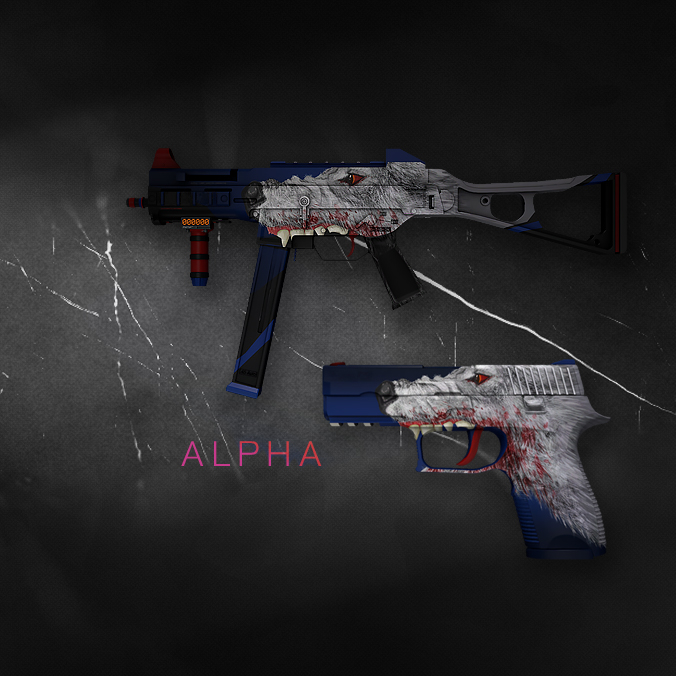 Alpha skin collection
Collection by
Algis
A skin that looks like alpha wolf's head. With an open mouth. Showing his teeth and tongue. So it looks like you are putting your fingers into his mouth. Fierce animal. Thank you for support! <3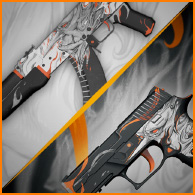 DEMONIC Collection
Collection by
Pikachu rush A long
Illustrated and designed by me - VirtualMan. Thank for vote! You can check my artwork at: http://virtualman209.deviantart.com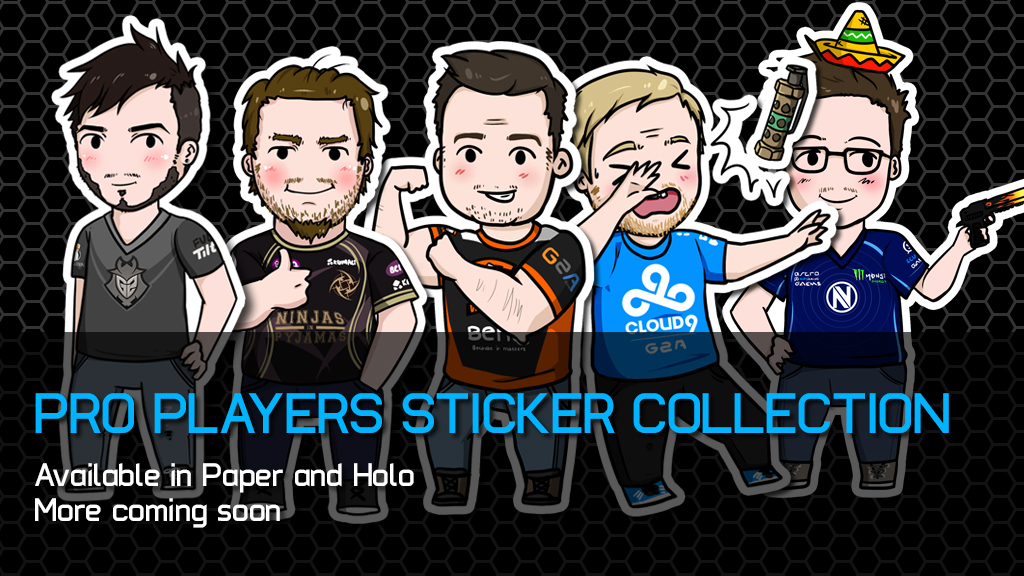 CS:GO Pro Player Stickers
Collection by
thao
Scrape to reveal team logo. ;D Available in Paper and Holo styles. Hope you like it. If you'd like to see this ingame, please help promote it and show some love with a thumbs up and favourite! Thank you for your support. :) Let me know in the comments d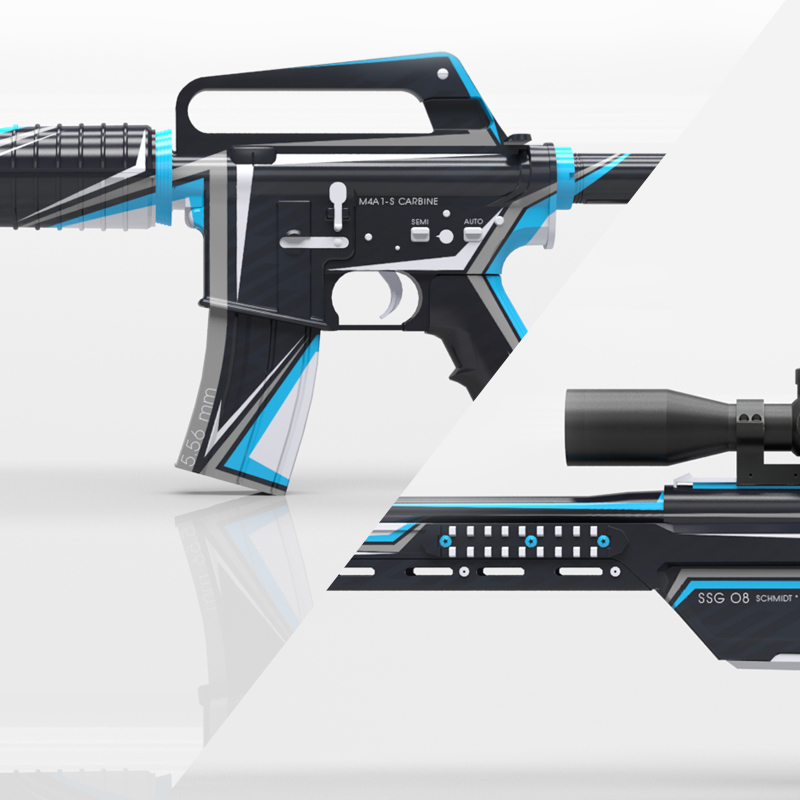 Hailstorm Collection
Collection by
EmKay
More skins are soon to be added!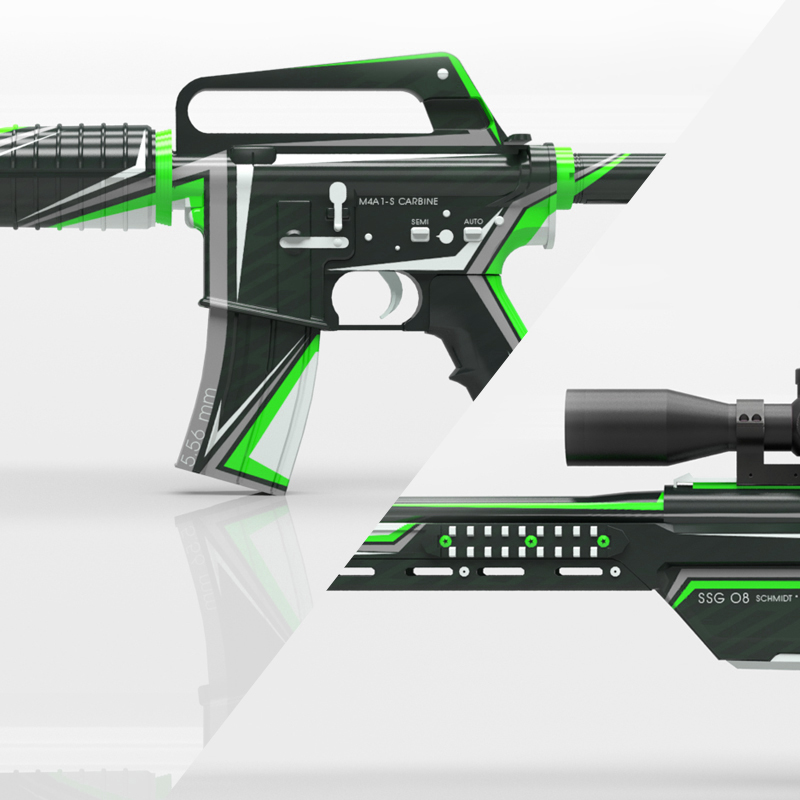 HailstormV2 Collection
Collection by
EmKay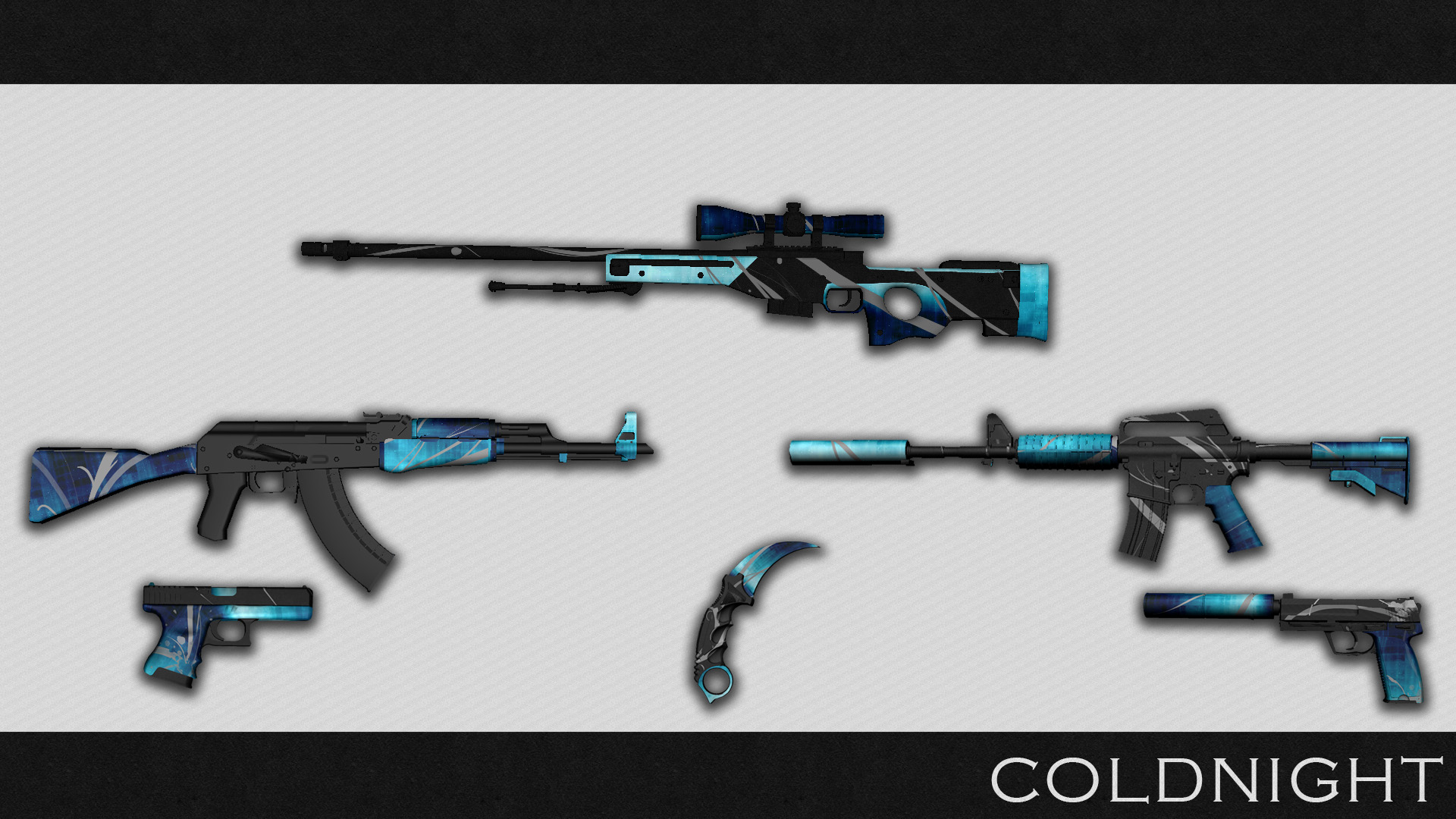 COLDNIGHT
Collection by
LEGIT SQUARE
COLDNIGHT collection, feel the cold.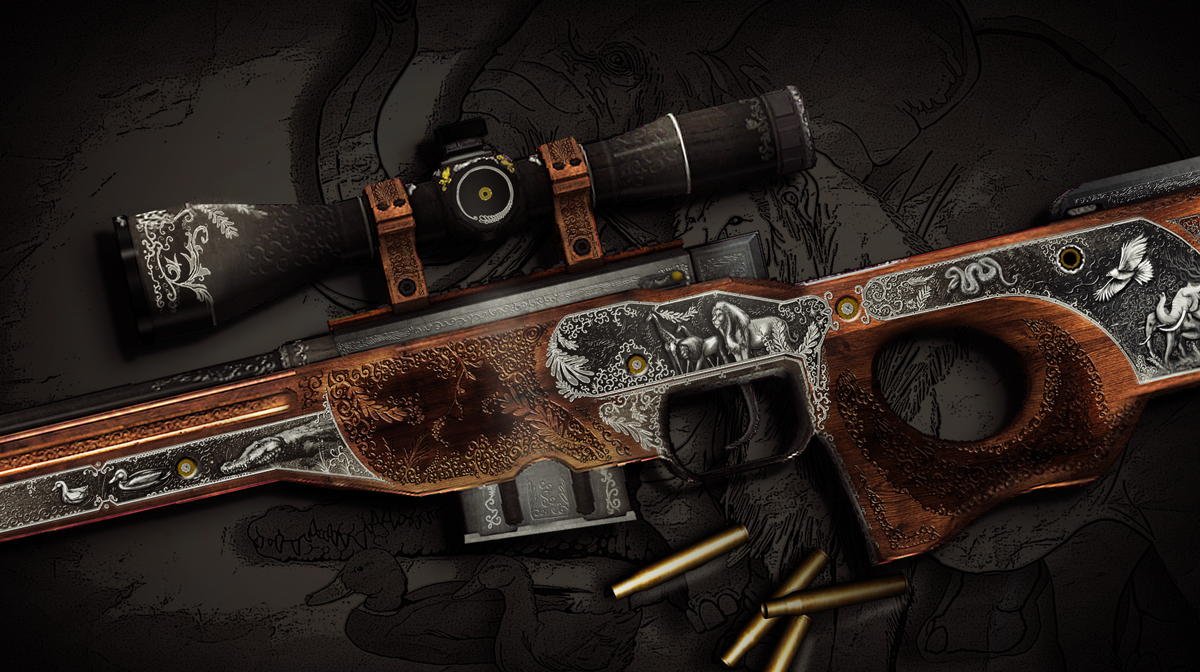 Trophy Hunt
Collection by
enzYm
Old royal style weapon - handcrafted to give you that superior feeling with every bullet shot from this rifle. Inspired by real old handcrafted rifles i tried to capture that noble - expensive and "overloaded with silver and detail" feeling those weapon