Showing 391-420 of 41,082 entries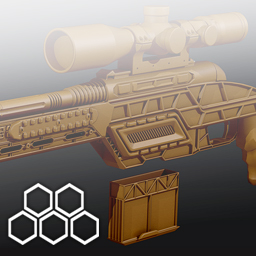 Technicality Skin Set
Collection by
Millenia
Official collection for my industrial/techy look Workshop skins. If you like these feel free to check more of my work out in my portfolio, http://millenia3d.net/

The Bullets
Collection by
ninjasia
Bullets collection that will help you express your feelings. One extra bullet can make all the difference!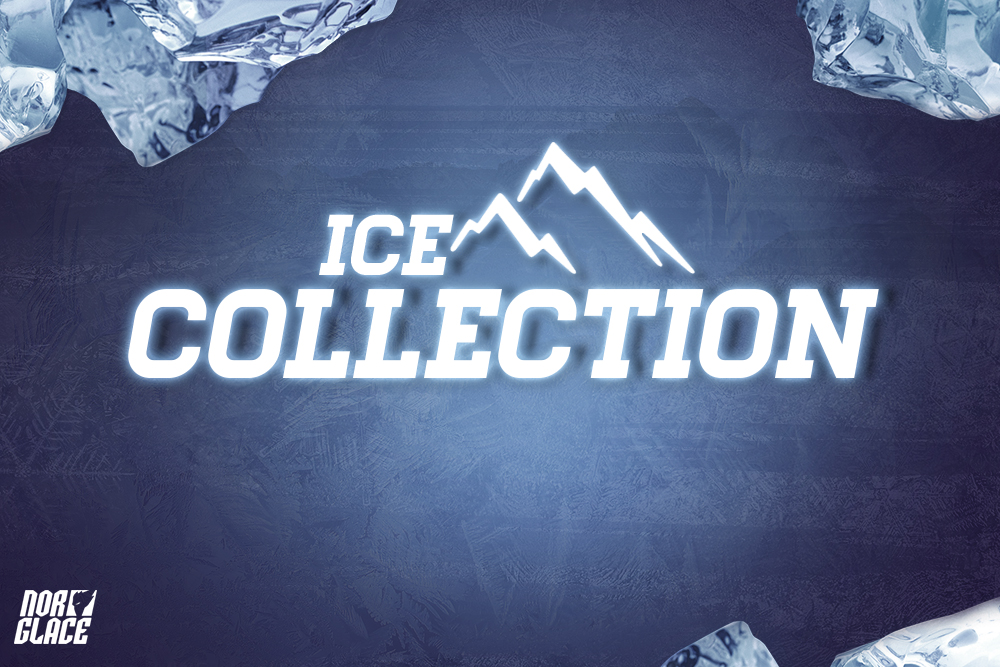 ICE COLLECTION
Collection by
NorGlace
This Is my 1st ever colletion. It will contain a collection of skins with " ice " theme . This will be a uniqe set for certain type of weapons. I wanted to create a skin that has not been done before and with colors i love, white, blue, lightblue,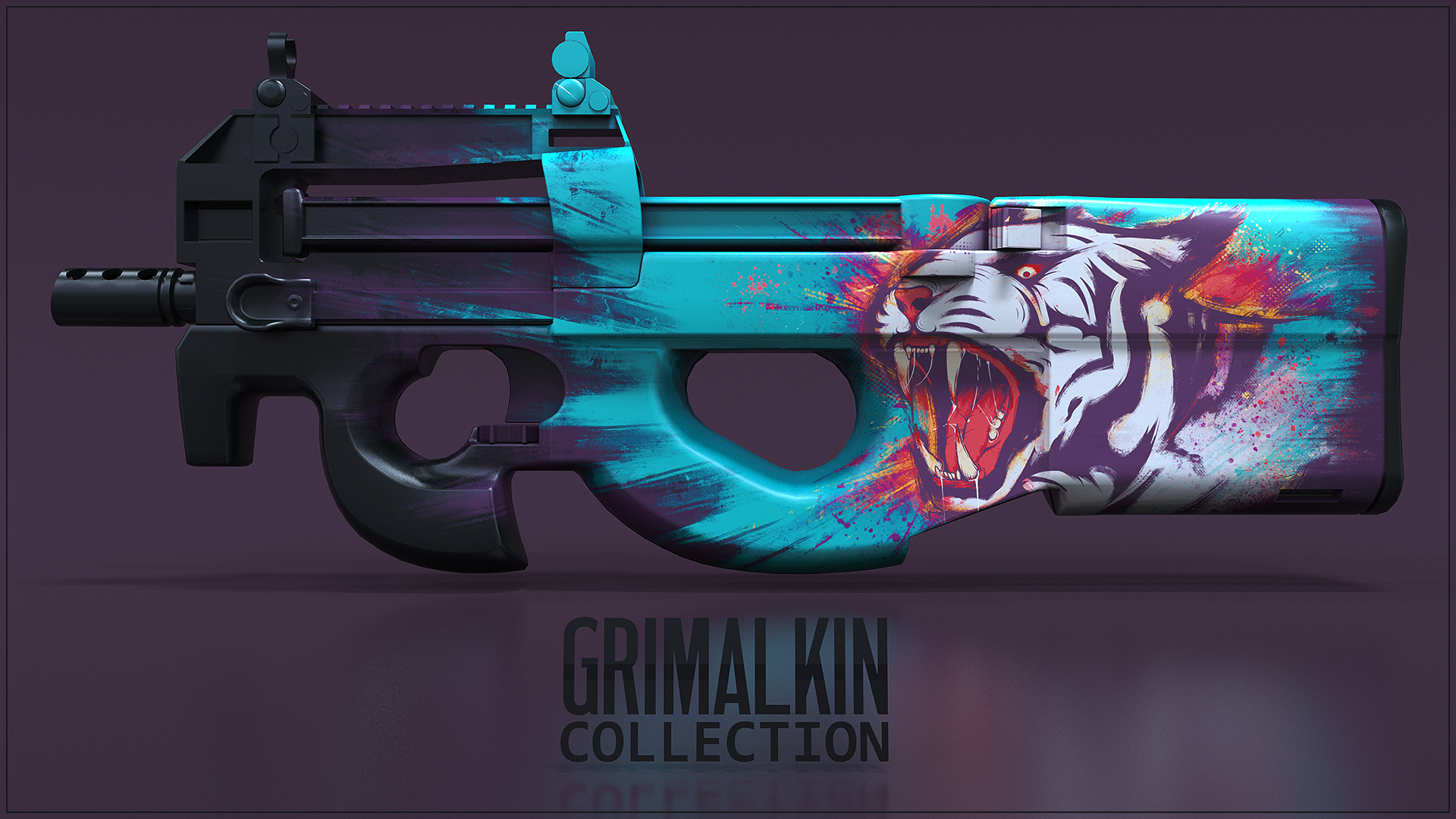 GRIMALKIN COLLECTION
Collection by
Coridium
The team at One Game Agency, who are responsible for the very popular Gamersbook community, asked me to design a set of weapons to help promote their upcoming, new and exciting professional tournament, Counter Pit League Season One scheduled to start towar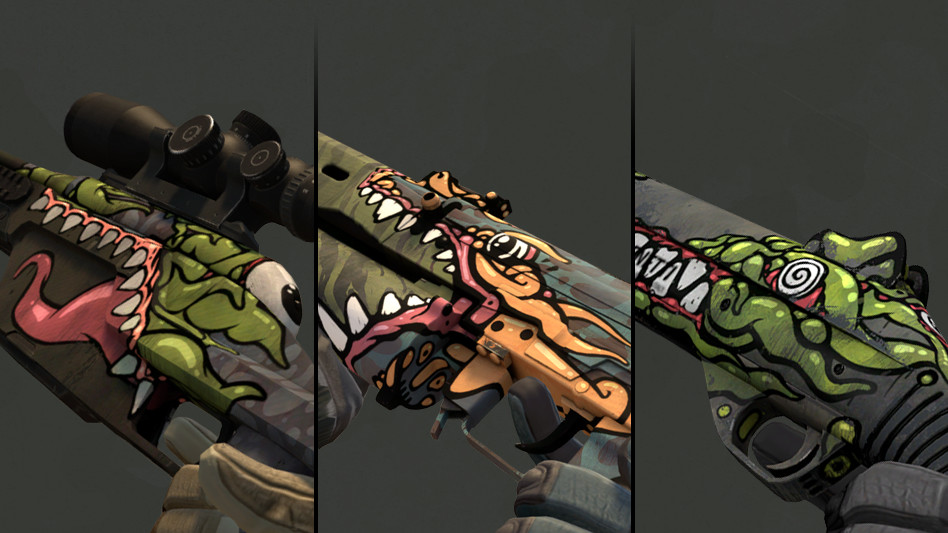 Monstrosity Collection
Collection by
EGO DEATH
A collection of creature based custom paint jobs for Counter-Strike: Global Offensive. I will be adding more to this collection as time goes on! Please feel free to make any suggestions, community input is the most powerful tool I can use to improve my des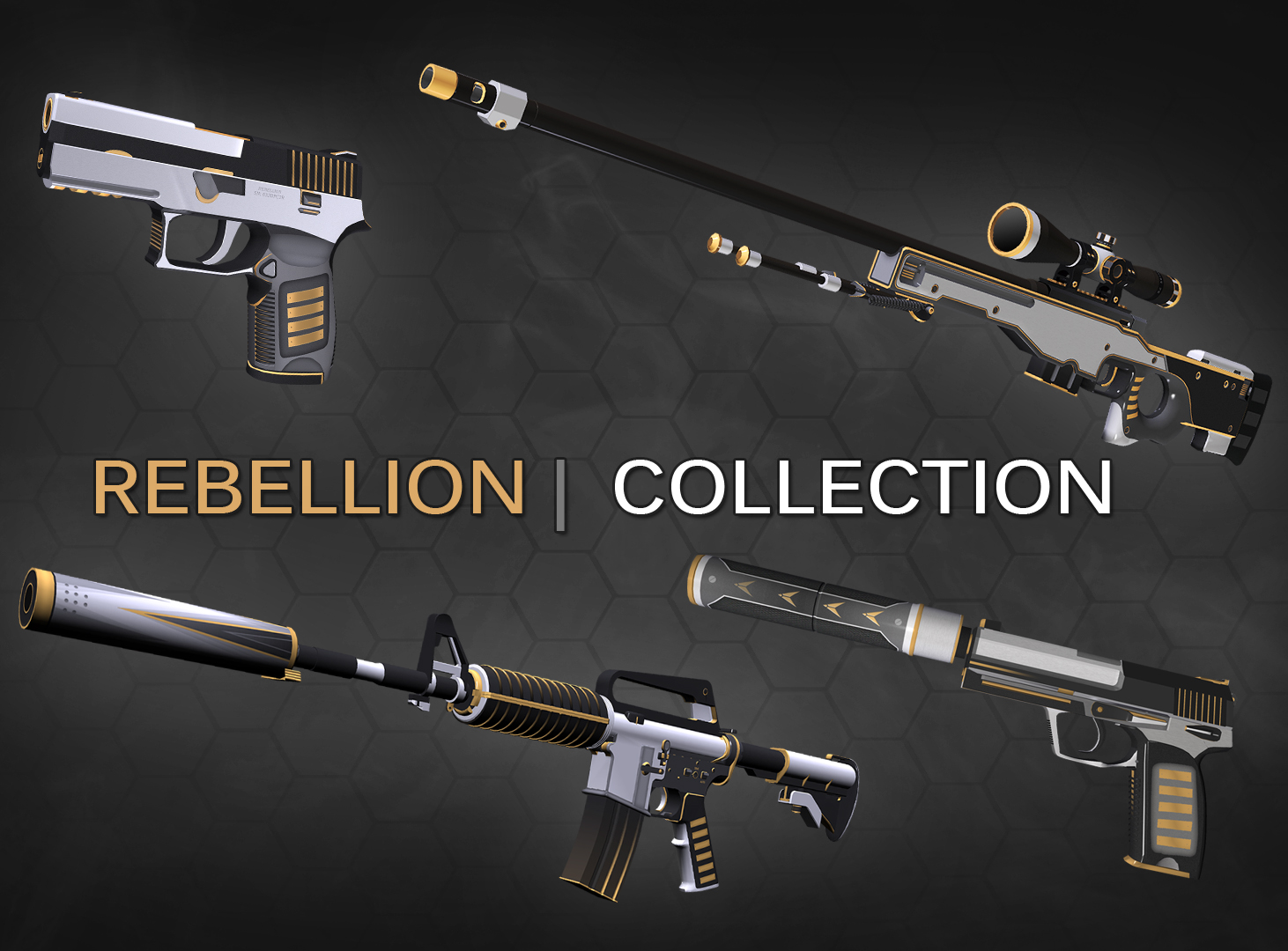 Rebellion Collection
Collection by
Fandalg
All of my Rebellion skins are "inspired" by Star Wars style guns and lightsabres, and I went for a futuristic look. My P250 and M4A1-S skins have a tiny little easter egg, can you spot them? ----- I have also created a guide for creating your own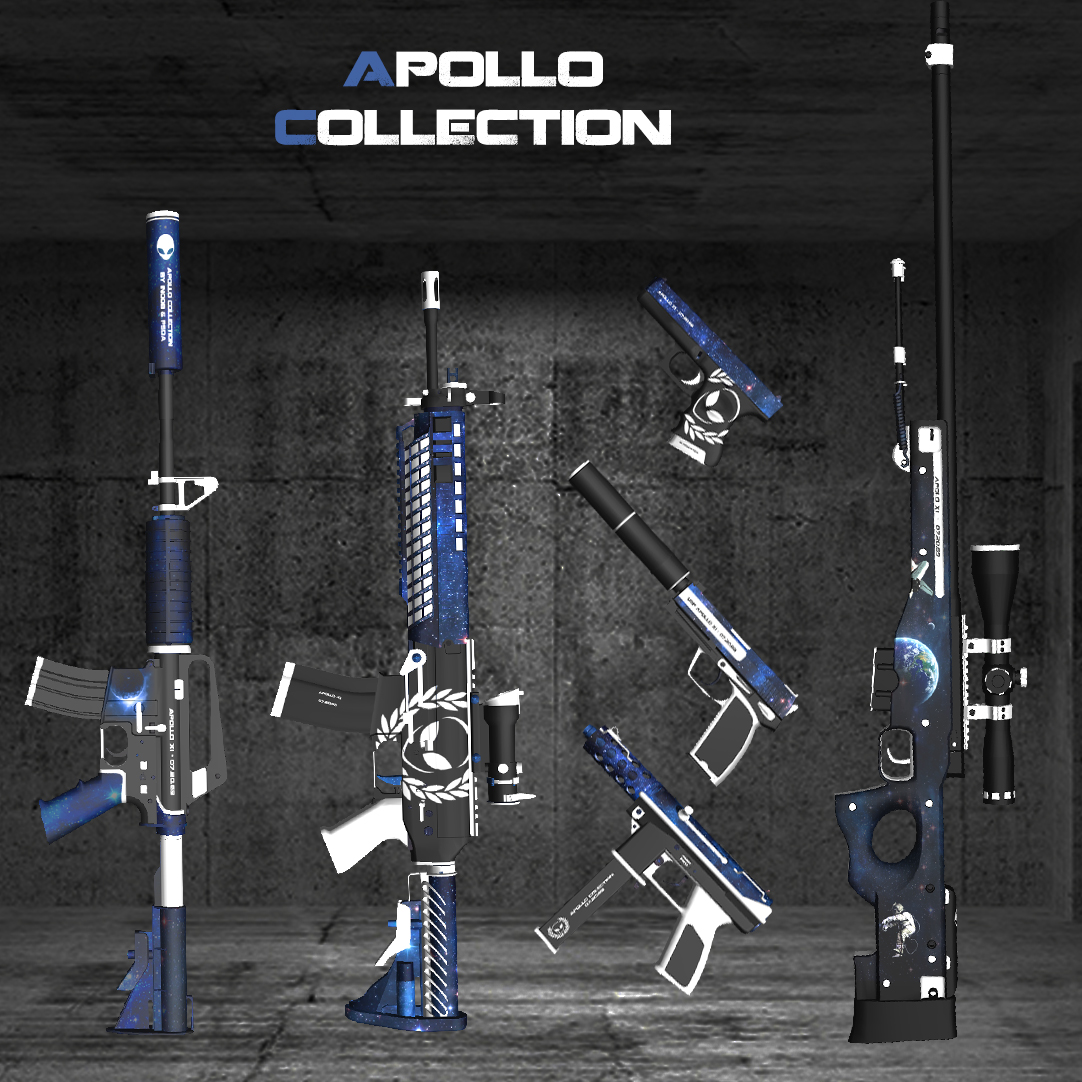 Apollo Collection (* NEW Tec-9, Glock & SG-553 *)
Collection by
iNoob
Who have never dreamed about travelling the galaxy .. May the Apollo Collection be the start of the best trip of your life ! If you like it, please help us getting more visibility by adding it to your favorites and tell Gabe that you want it in-game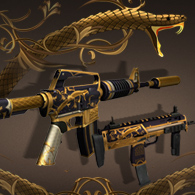 Snakebite [Golden Coil]
Collection by
Kitch.sb
The Snakebite series is a collection for the stealthy hunter. The design is themed around a snake leaping through plants and striking at its prey, and uses the Patina and Gunsmith style to enhance the metallic pattern. Update 18th Sept 15: M4A1-S Gunsm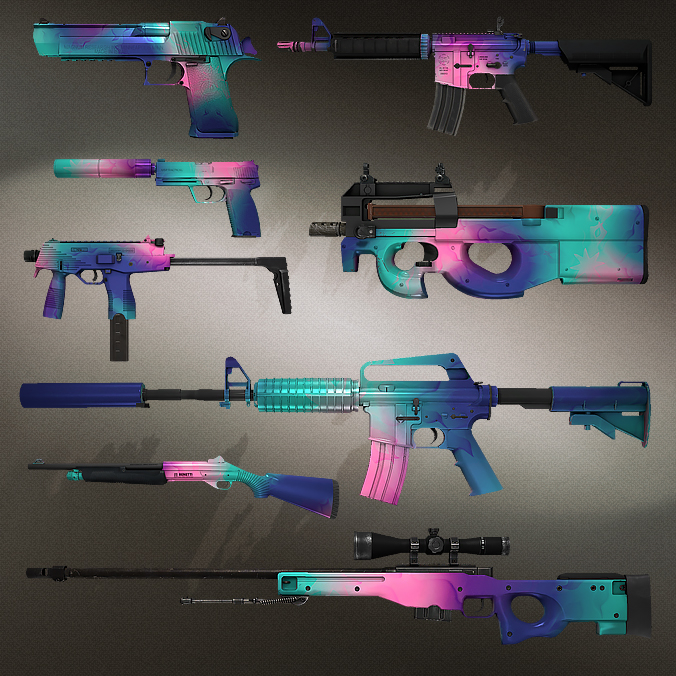 Jellyfish skin collection
Collection by
Algis
New skin series, inspired by the lovely jellyfishes all around the world. :-) Each skin drop is random, so you can get more pink or more purple for example. Hope you like it!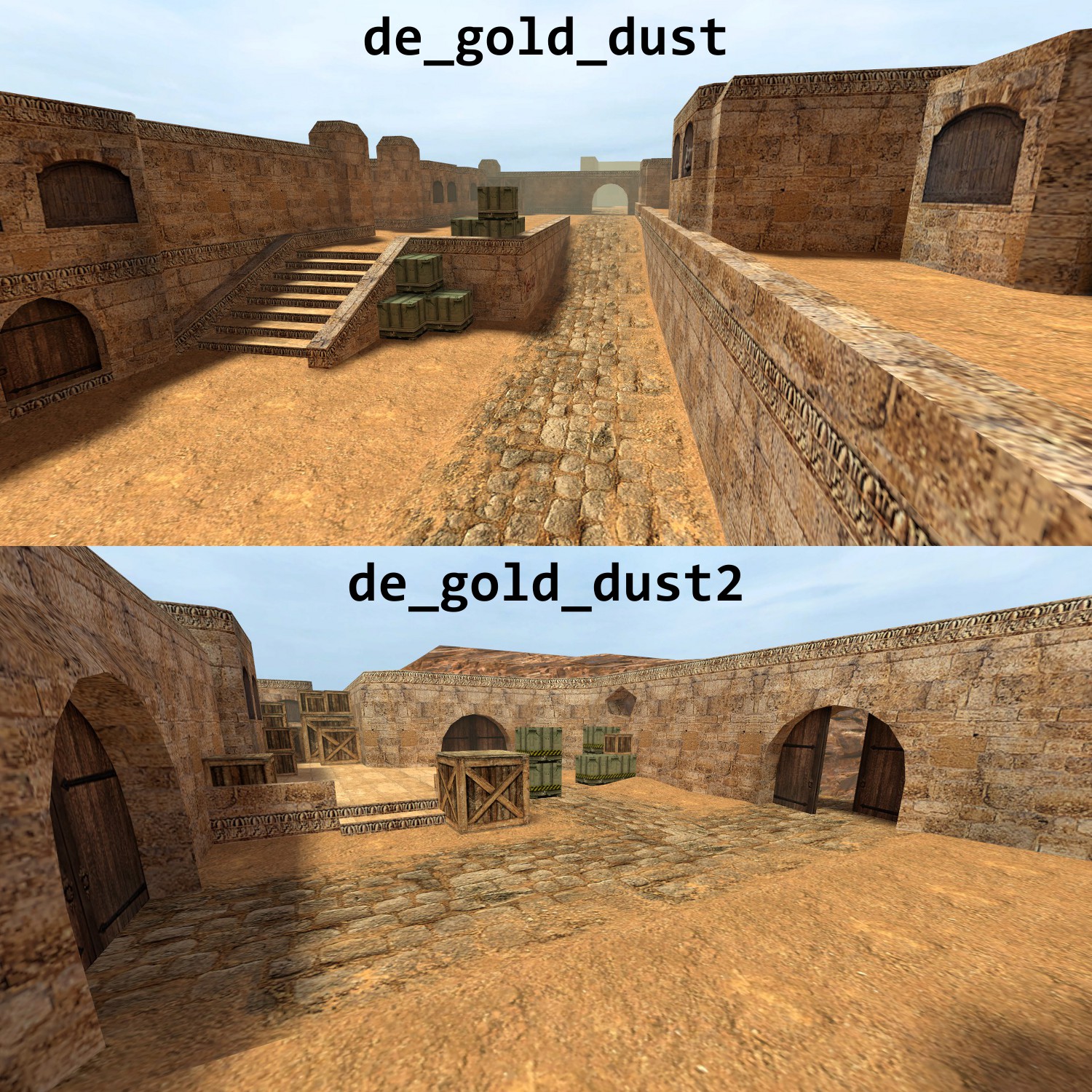 de_dust & de_dust2 from CS 1.6
Collection by
neoge
This maps are ports of de_dust and de_dust2 from Counter-Strike 1.6. (GoldSrc Engine) This maps are from the CS:S Alpha leak, recompiled for CS:GO. Valve ported the maps to CS:S Alpha and removed them in the final version. I recompilded them for CS:GO

The Peacock Collection
Collection by
Mysterion
Hello everyone! We present you our second collection. Completly different approach and fresh air to the workshop. The concept of vanity is present in everything CS:GO offers and we transported it to skinning. Vanity to show off skins... vanity to show off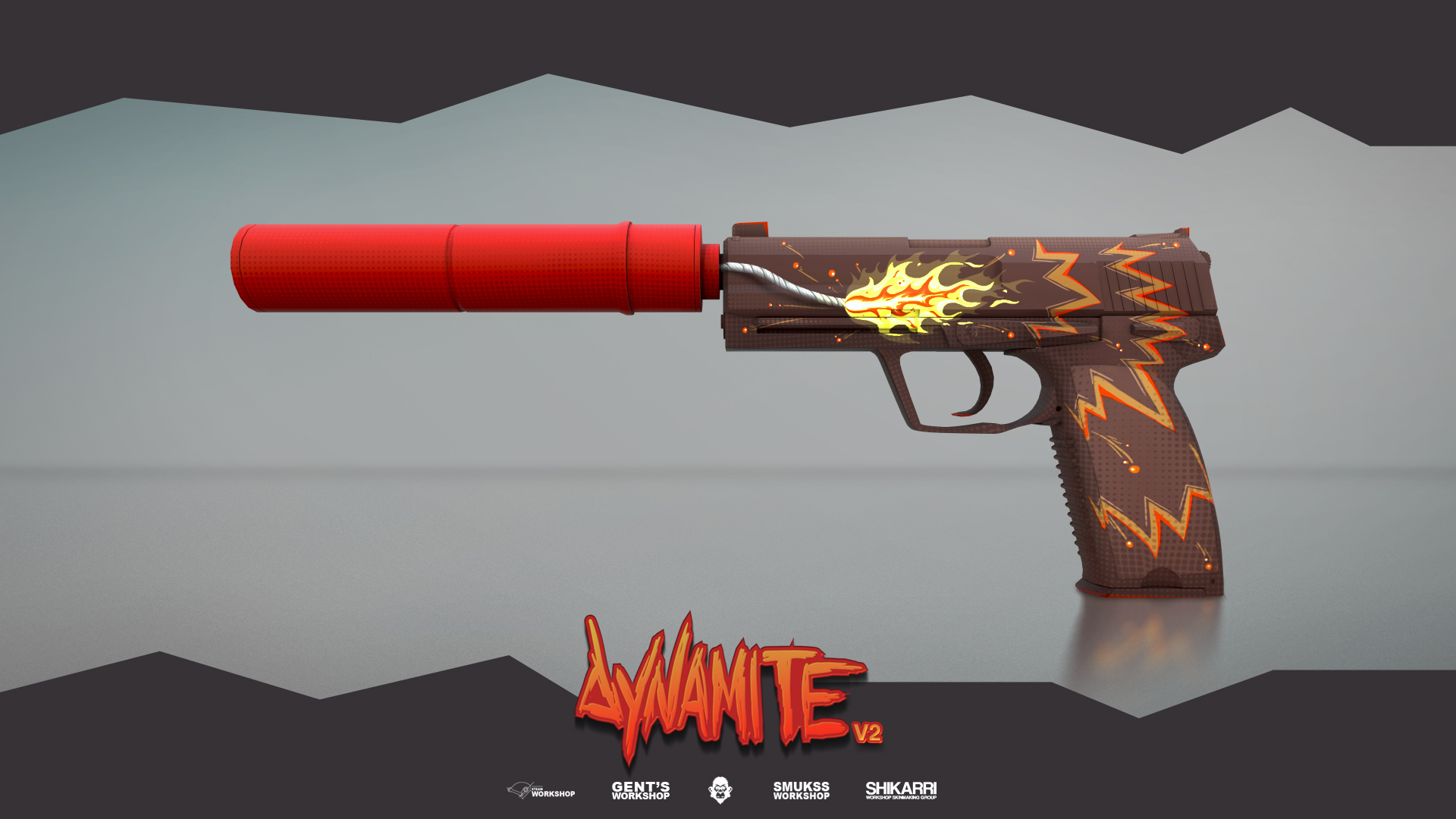 Dynamite Collection
Collection by
SMUKŠS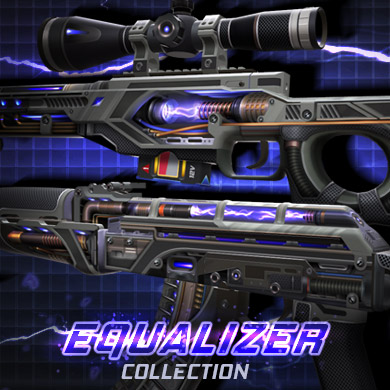 Equalizer
Collection by
Kitch.sb
The Equalizer collection is a series of 80's sci-fi inspired railgun skins with embedded coil power systems and battery packs replacing the magazines. I wanted to create textures detailing parts of the exposed insides in a believable way, focusing on in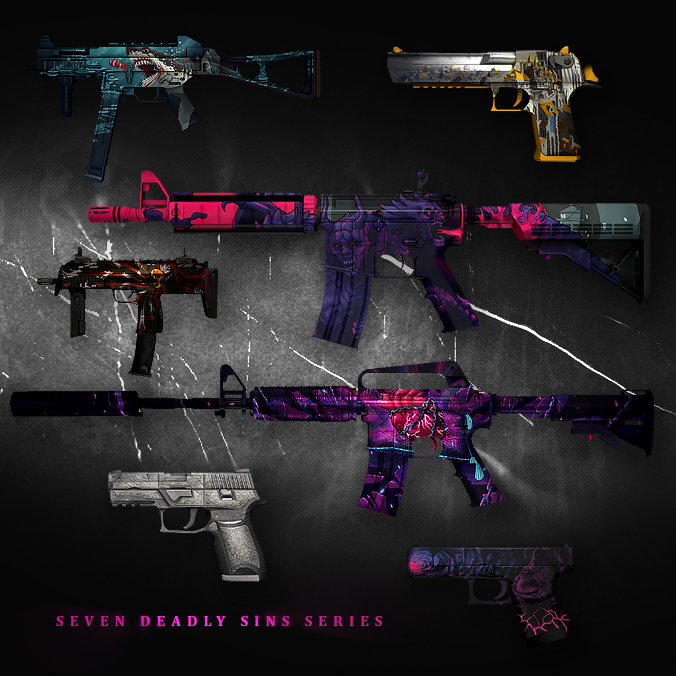 Seven Deadly S(k)ins
Collection by
Algis
Seven deadly sins series is fully completed now! Hopefully you like it. Thank you for support! <3 Lust + M1A1s = Completed Gluttony + UMP = Completed Greed + P250 = Completed Sloth + Glock = Completed Wrath + M4A4 = Completed Envy + MP7 = C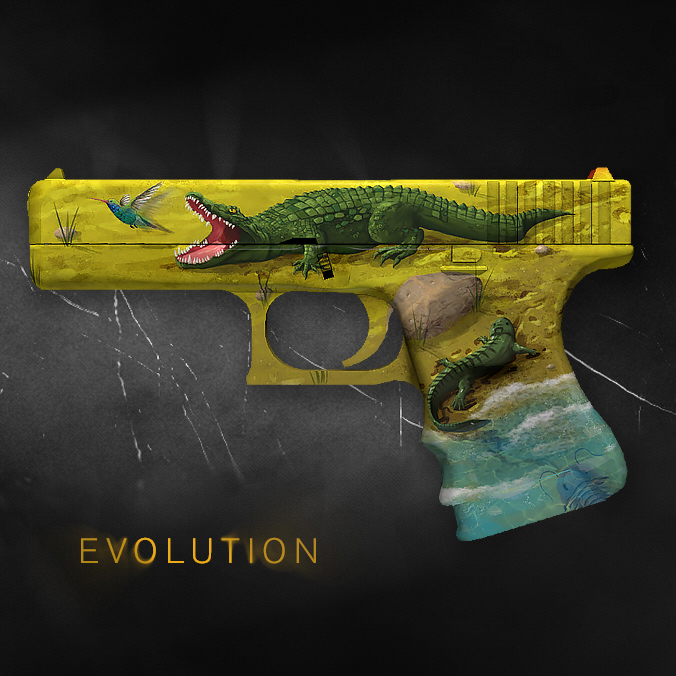 Evolution series
Collection by
Algis
New skin: Evolution. The idea came from showing evolution of a strong crocodile. Going from the ancient forms into a walking small thing, then into a strong croco. The irony is that even after thousands of years of evolution, there will still be so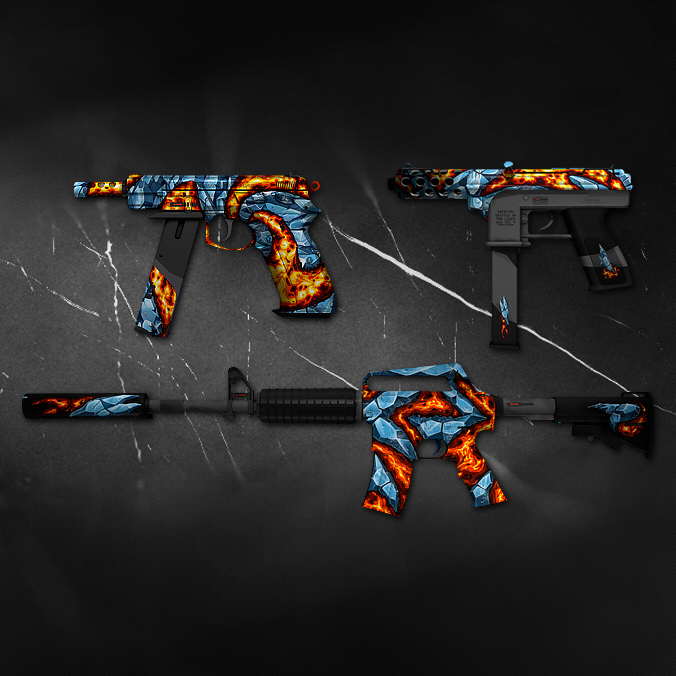 Ikazoo skin collection
Collection by
Algis
A tribute to my Polish fans. They picked the colors for this weapon, as well as which weapon would be used to design it. Ikazoo is a battle of lava and ice. Hope you like it! Thank you for support! P.S.: Since you guys really loved it, I will cr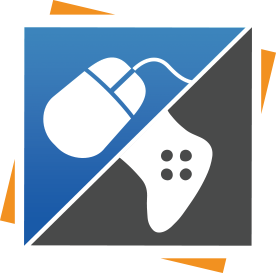 CEVO Official Map Collection
Collection by
Tasky
CEVO Official Map Collection http://cevo.com/hub/csgo/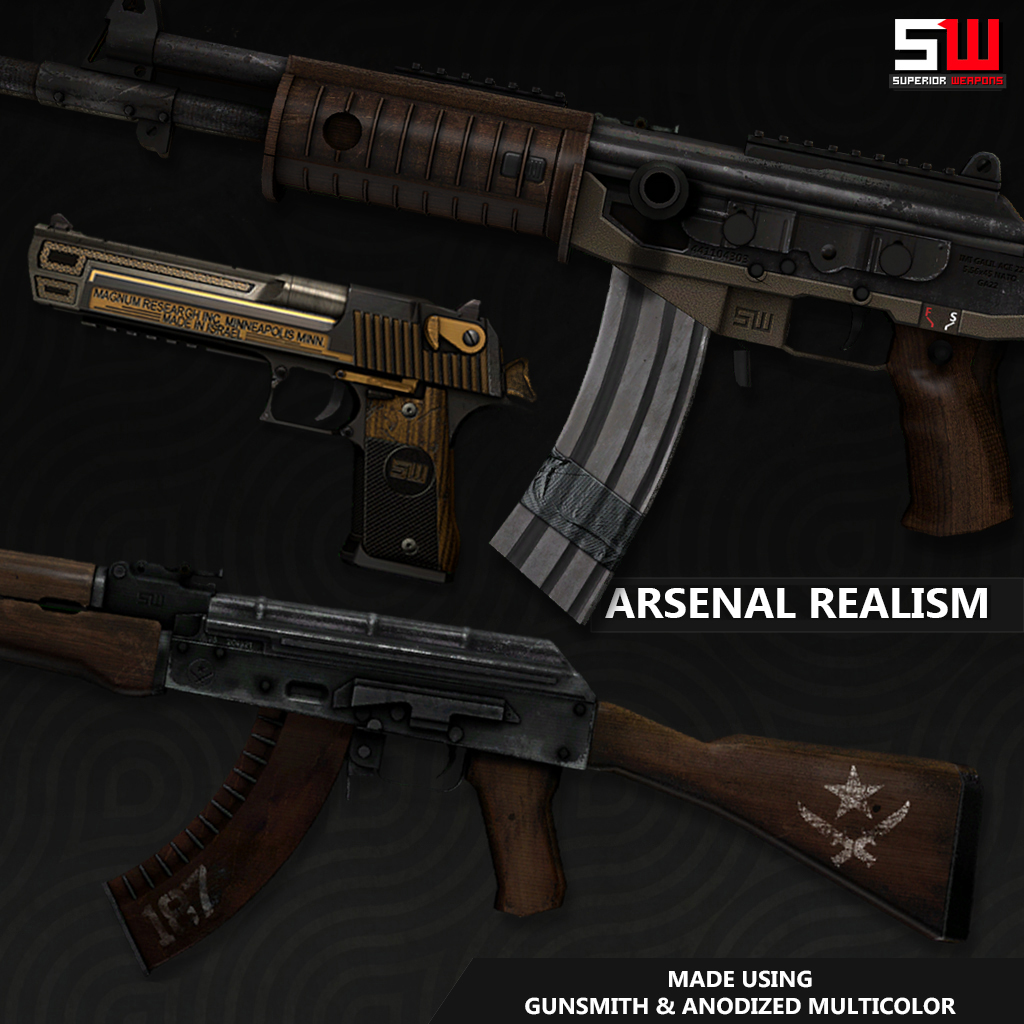 ARSENAL REALISM
Collection by
Superior Weapons
Do you feel realistic looking weapons like this have a place in CS:GO?

A1108
Collection by
vazelinze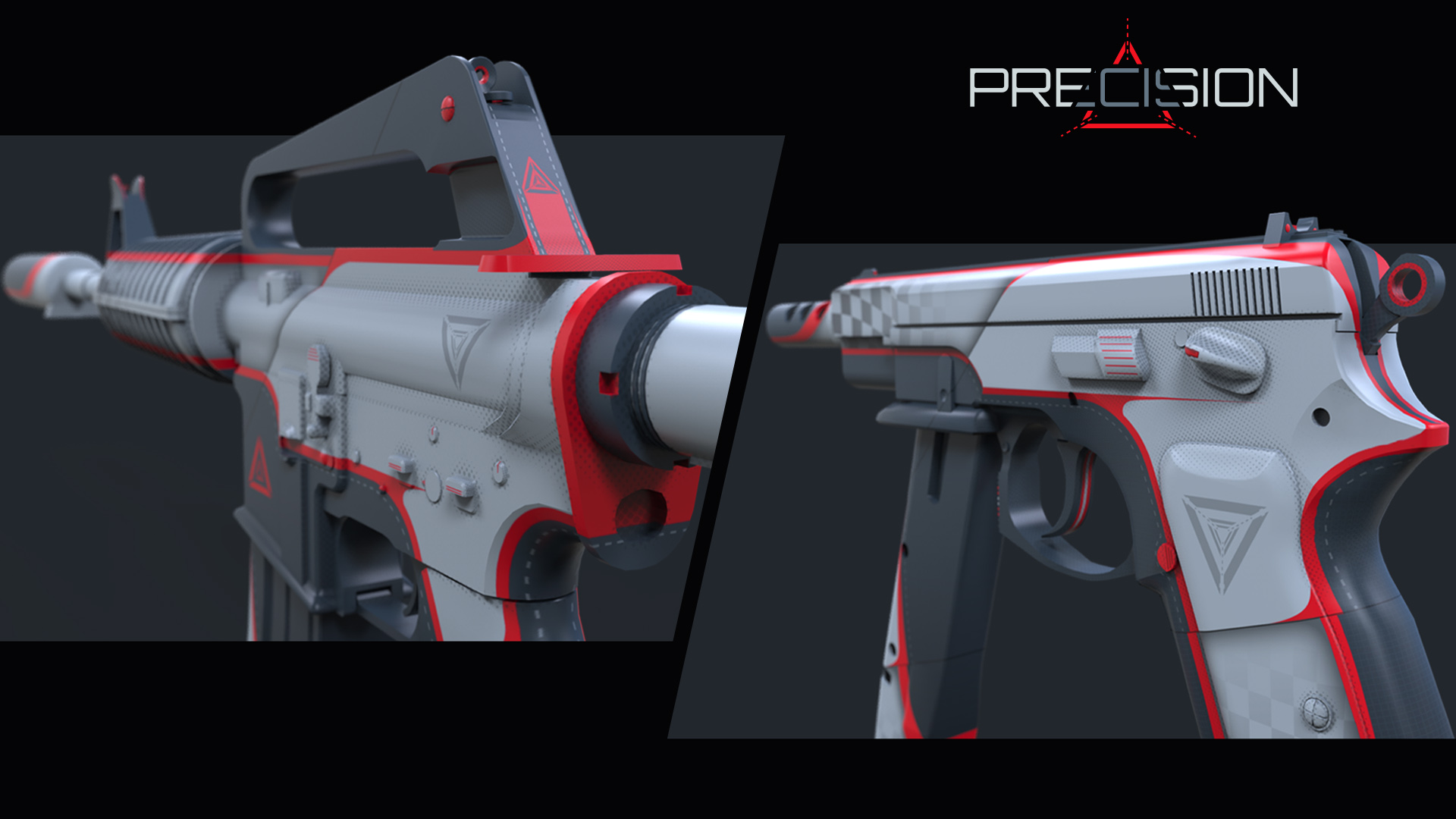 PRECISION COLLECTION
Collection by
Coridium
A New theme that attempts to visually combine the themes of "making the cut", Winning and Precision. Hope you like it. Cheers Chris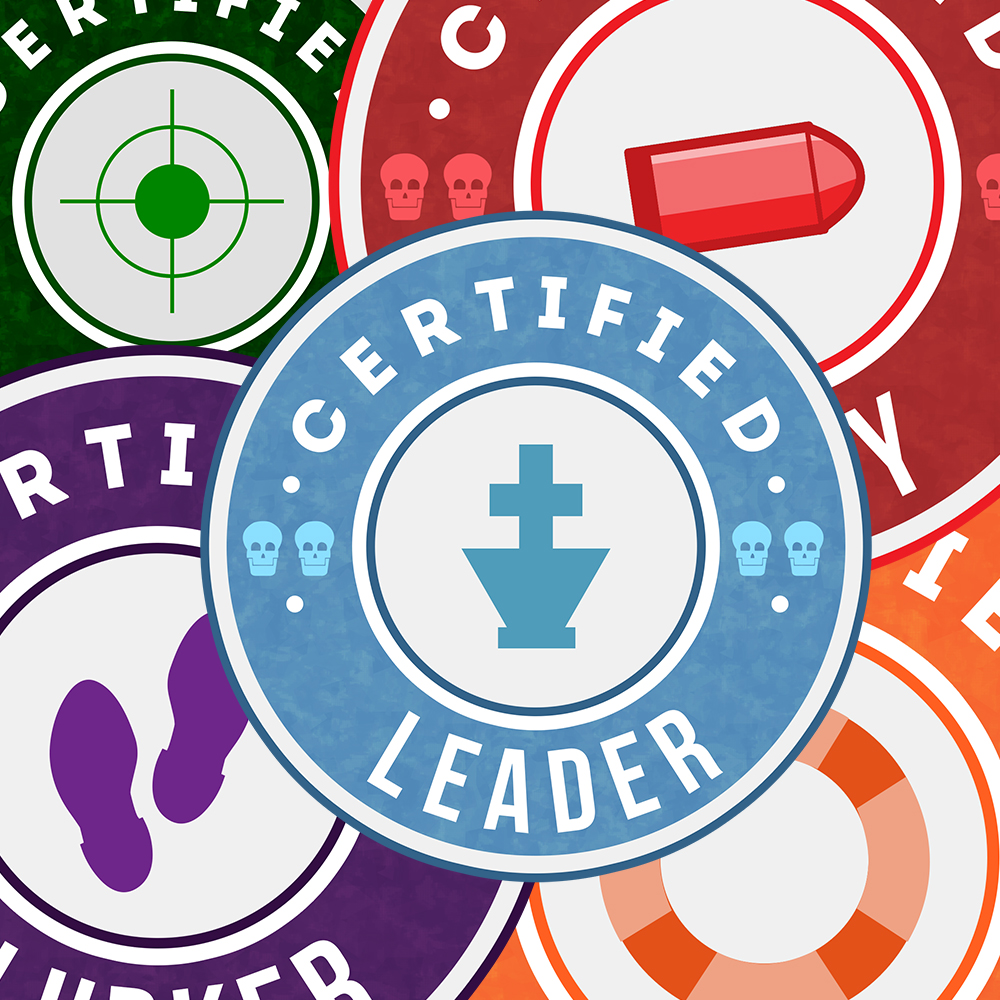 Team Roles
Collection by
ThePolymath
Team Roles made it to the game! Thank you so much people for your immense support and Valve, obviously. I am so glad this happened! Team Roles is a collection of 'Badge like Stickers' for different roles which players play in Teams. The only reason this

Trophy Hunt
Collection by
enzYm
Old royal style weapon - handcrafted to give you that superior feeling with every bullet shot from this rifle. Inspired by real old handcrafted rifles i tried to capture that noble - expensive and "overloaded with silver and detail" feeling those weapon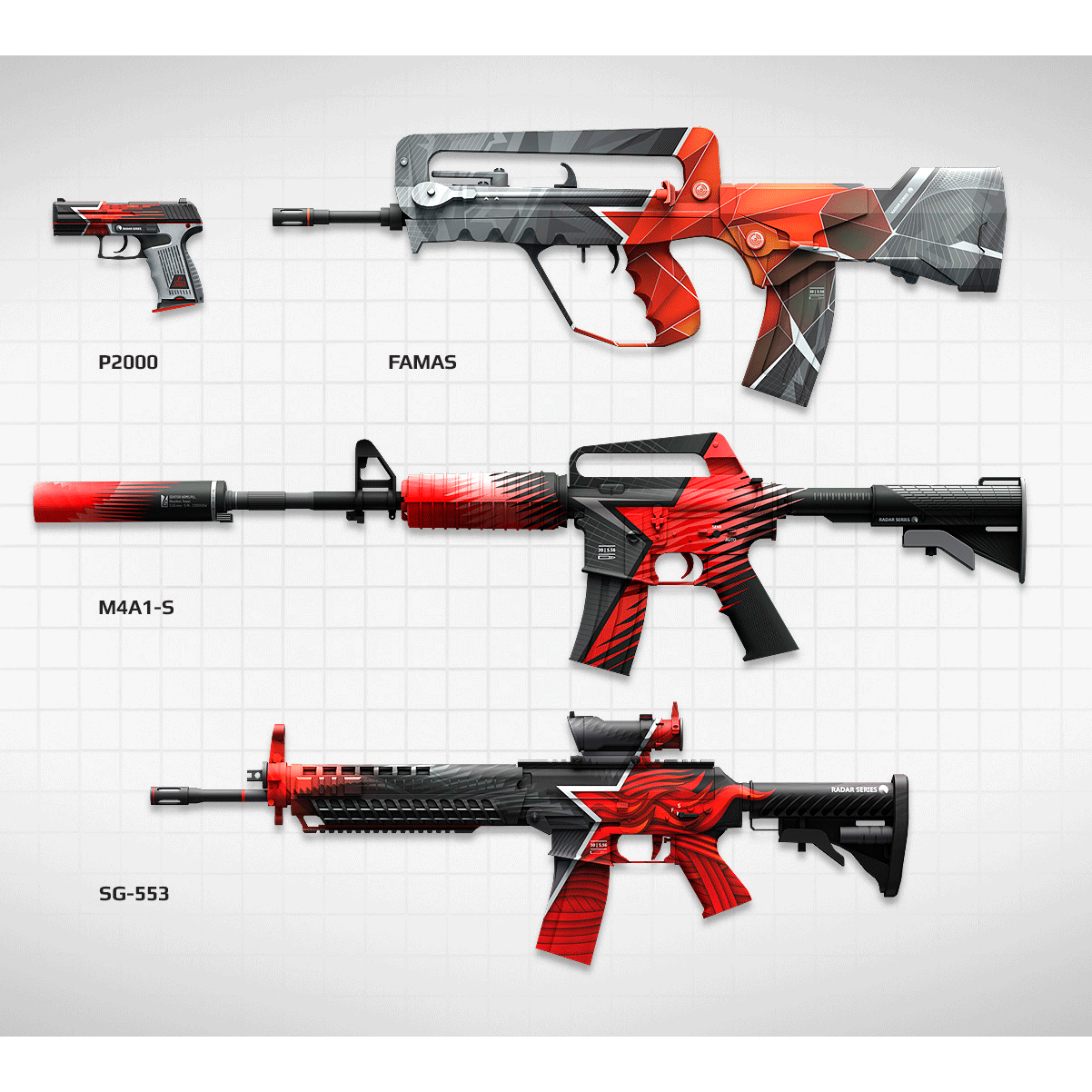 Radar Series from StarLadder.tv
Collection by
StarLadder.tv
STARLADDER.TV proudly presents collection Radar Series weapon skins for CS:GO. Please, feel free to vote, share and rate! Also we ask you to make some feedback as well! Many thanks to our friends, from Goverment workshop You can visit our website (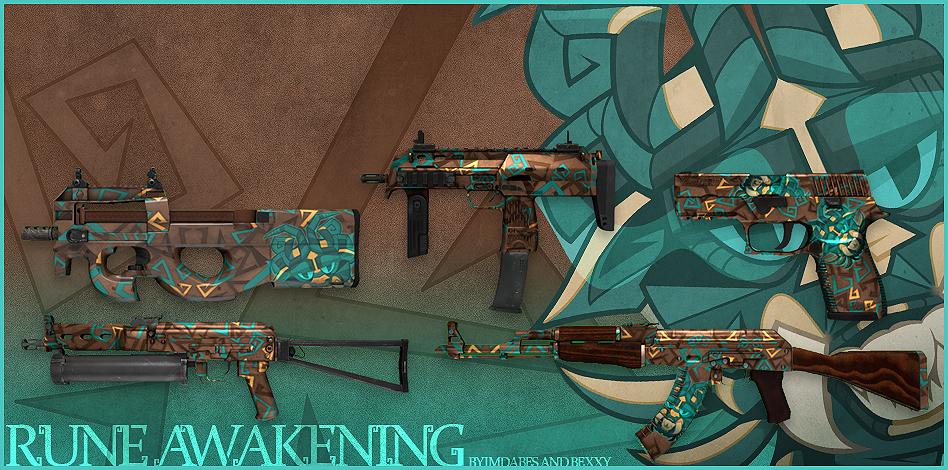 Rune Awakening Skin Collection
Collection by
dabes
You're in for a RUNE awakening! Patina metals with some shine, 3 of the 5 skins are randomized drops. Leave some feedback & follow our workshops for future content! Thanks!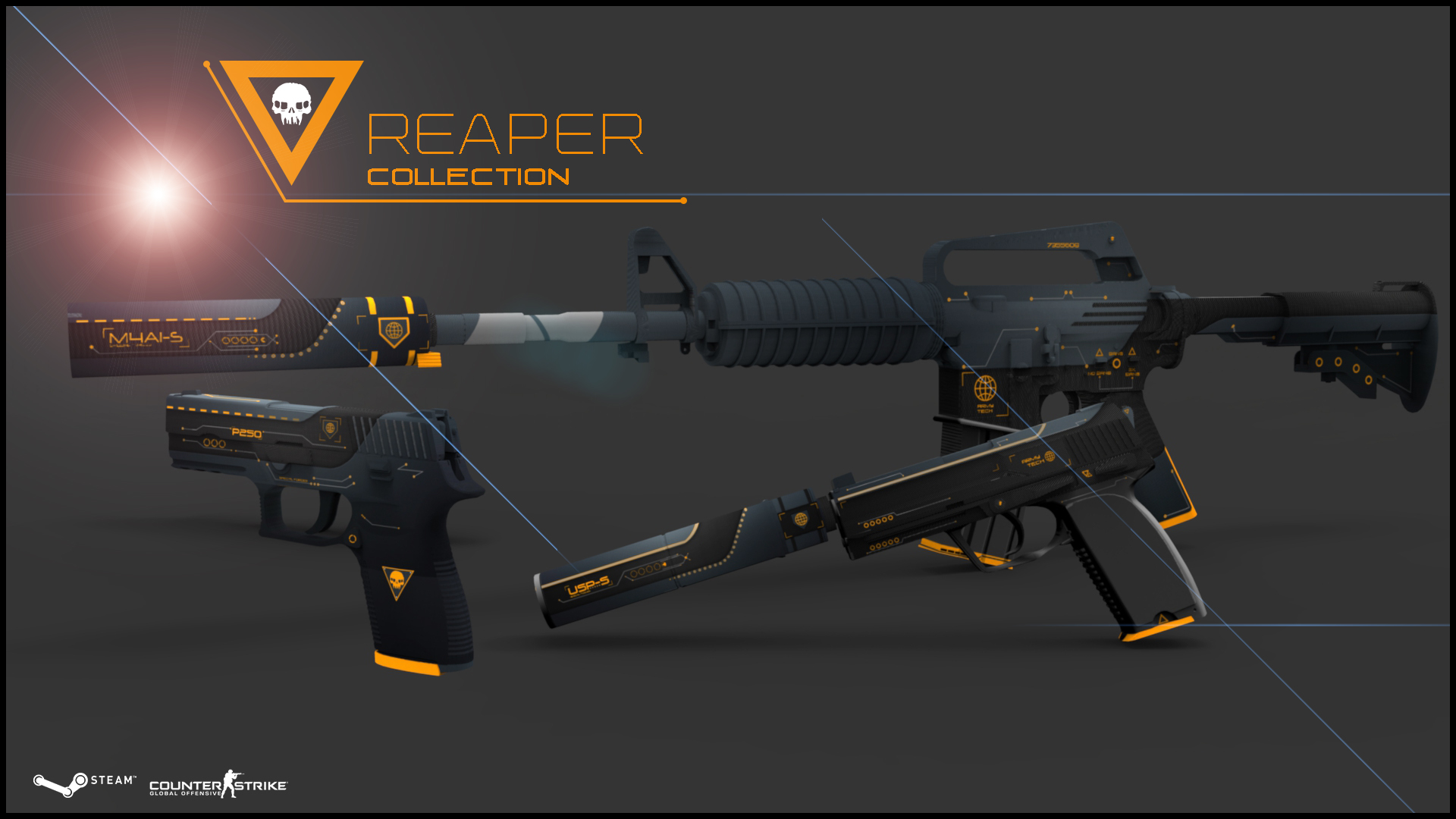 Reaper Collection
Collection by
SkyFrost
Special design skins for USP-S, P250, M4A4, AWP, Desert Eagle, F7, MP7, AK 47 and M4A1-S !!! Please Vote ------------------------ An experimental model for the skin Karambit. A test version !!!!! ------------------------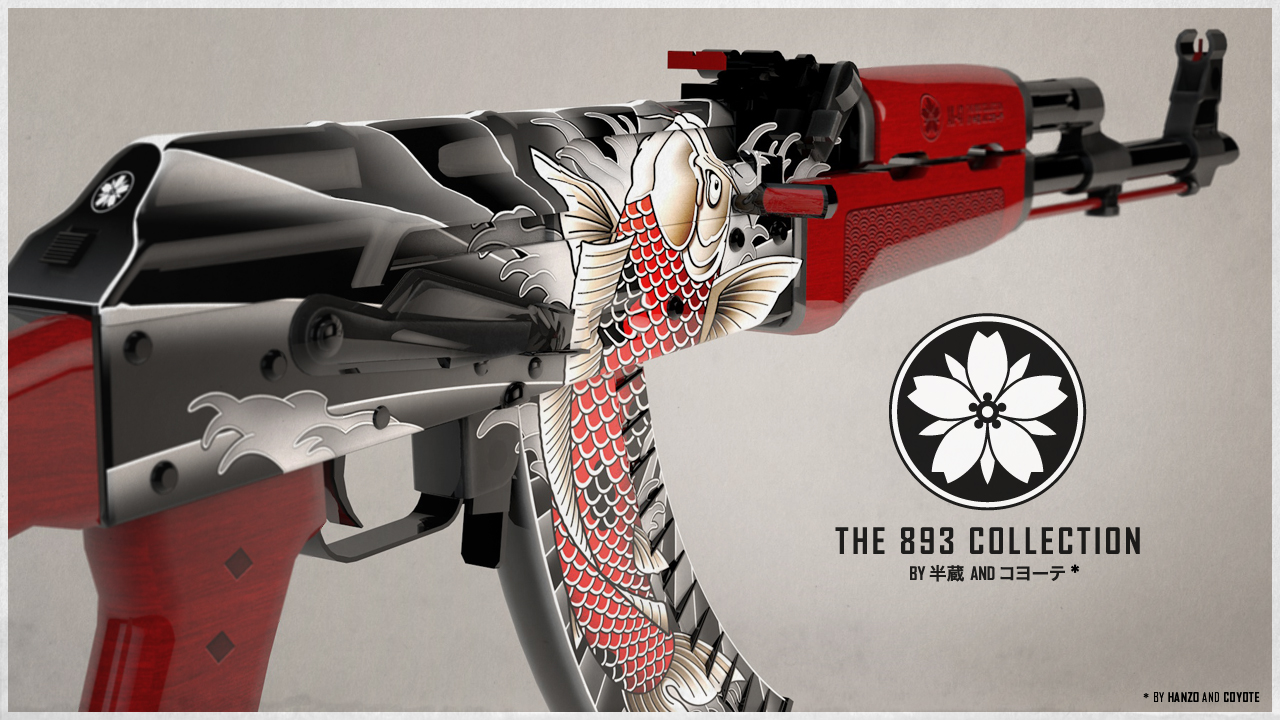 893 Collection
Collection by
coyote37
After the mexican "Cartel" weapons, here is our new collection, inspired by some other badass guys you've probably heard of... Please, don't forget to vote, favorite and share if you like it. More items to come. Thanks! Hanzo & coyote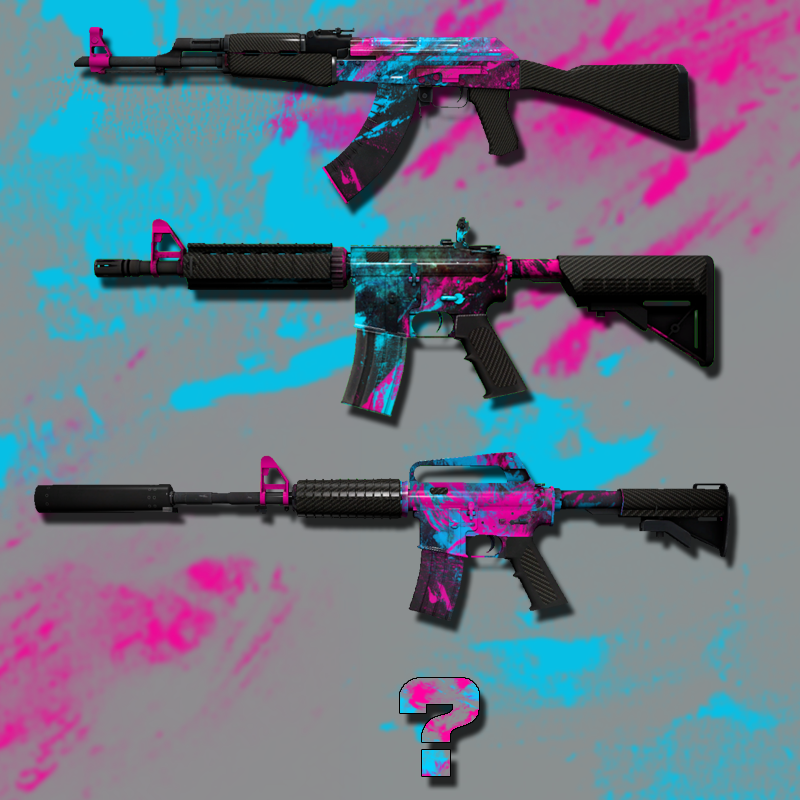 Holi Collection
Collection by
suRe! thats NiC
- named it according to the Holi-Festival - i perhaps add some other weapons to the collection - hope u like it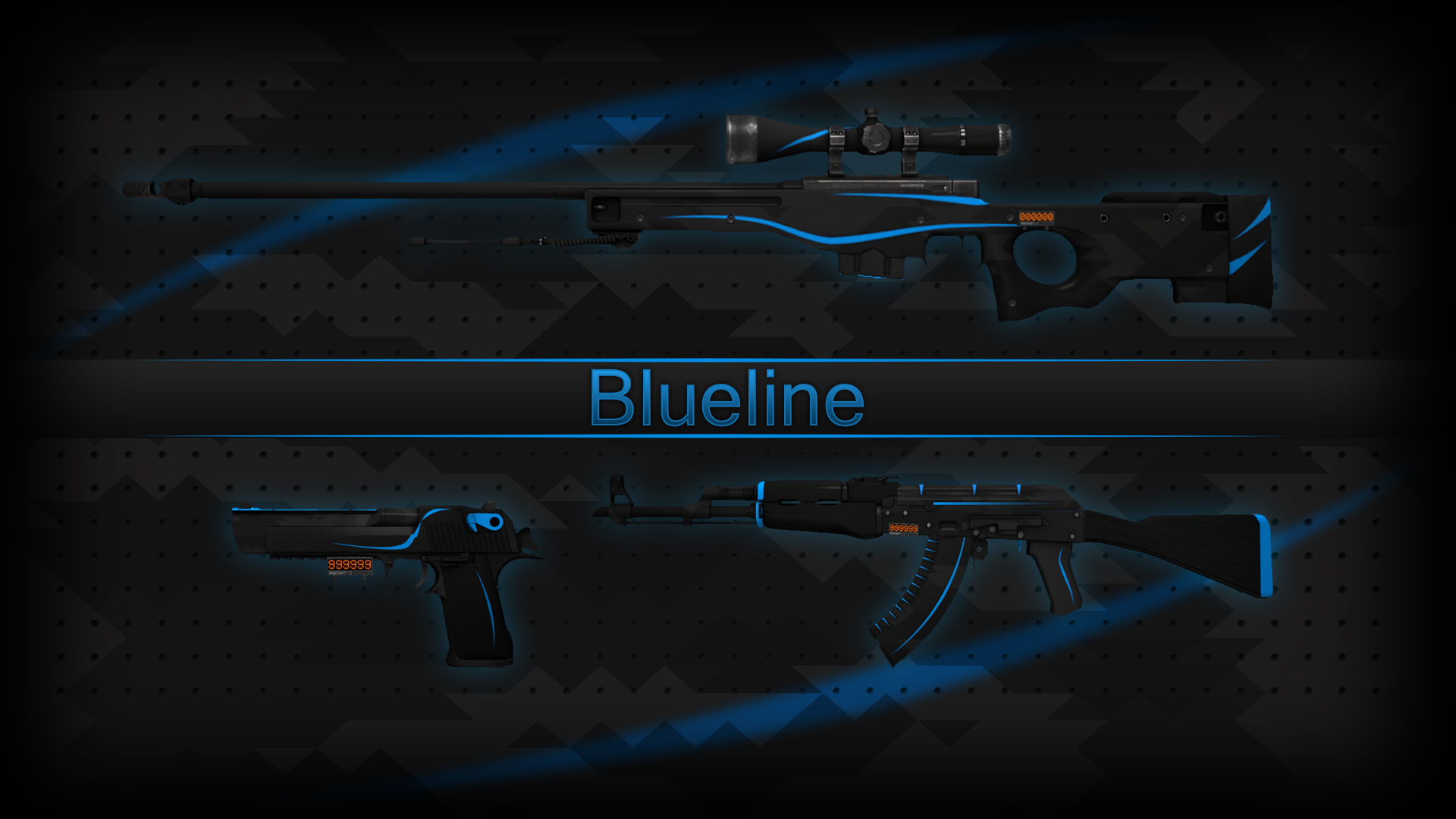 Blueline Collection
Collection by
EmKay

The Molecular Collection
Collection by
Delinquent.
The Molecular collection features a select set of skins, fitted with a smooth line-art inspired texture. While keeping the underlying metal dark and slick. Each weapon features a few unique details pertaining to the body. These consist mostly of Hexagon t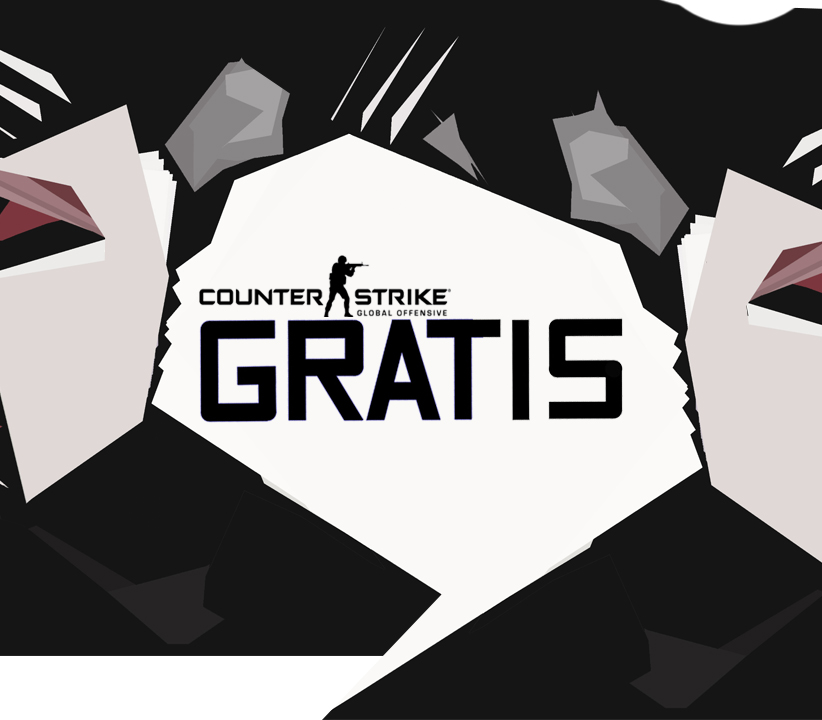 GRATIS collection
Collection by
ASAvonin
Grotesque and elegant