Showing 19-27 of 37,424 entries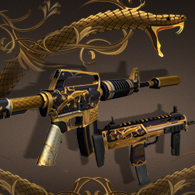 Snakebite [Golden Coil]
Collection by
Kitch.sb
The Snakebite series is a collection for the stealthy hunter. The design is themed around a snake leaping through plants and striking at its prey, and uses the Patina and Gunsmith style to enhance the metallic pattern. Update 18th Sept: M4A1-S Gunsmith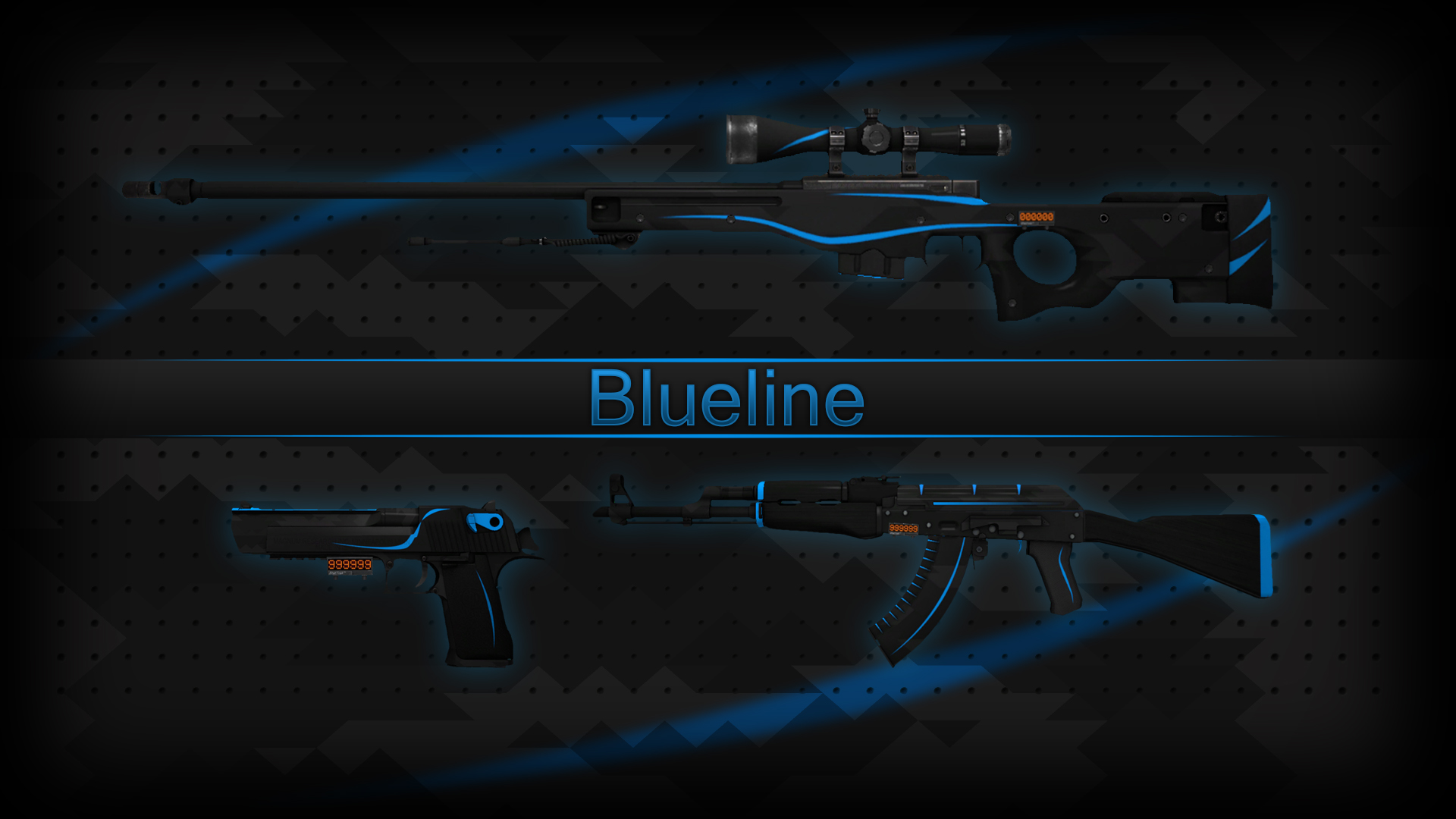 Blueline Collection
Collection by
EmKay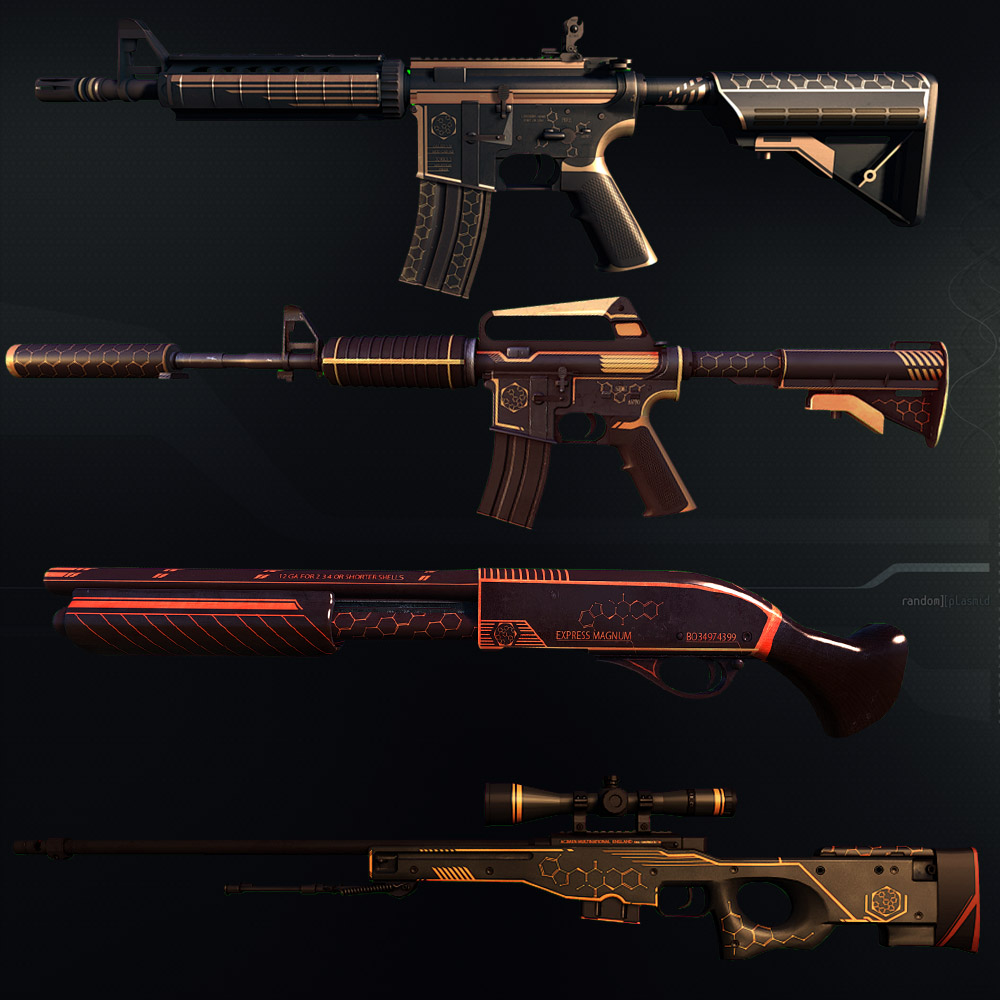 The Molecular Collection
Collection by
Delinquent
The Molecular collection features a select set of skins, fitted with a smooth line-art inspired texture. While keeping the underlying metal dark and slick. Each weapon features a few unique details pertaining to the body. These consist mostly of Hexagon t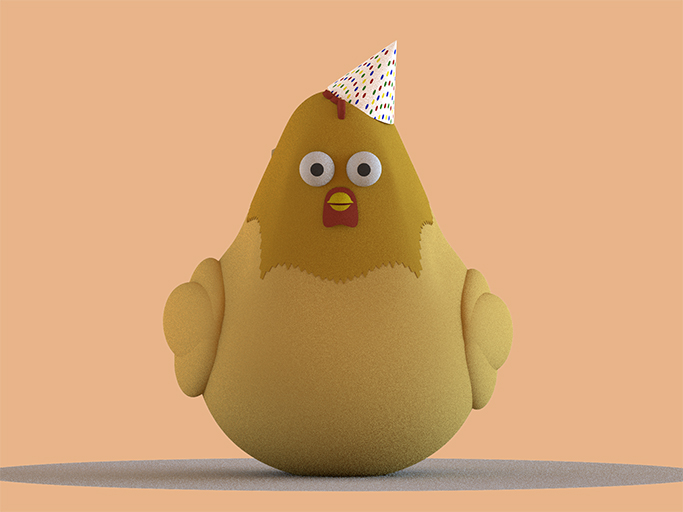 CS:GO Plushies (Completed)
Collection by
Nintendonuts
Finally done!!!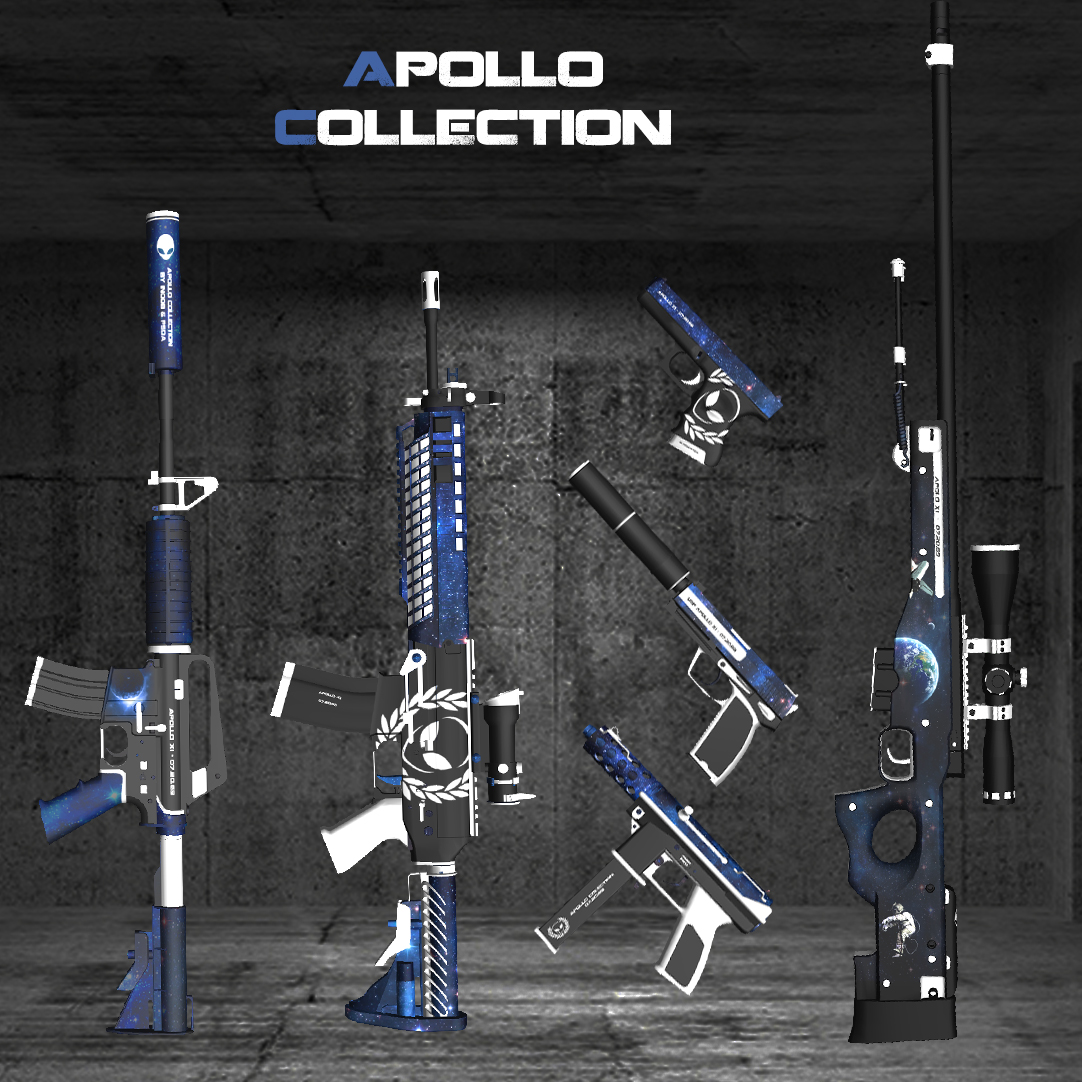 Apollo Collection (* NEW Tec-9, Glock & SG-553 *)
Collection by
iNoob
Who have never dreamed about travelling the galaxy .. May the Apollo Collection be the start of the best trip of your life ! If you like it, please help us getting more visibility by adding it to your favorites and tell Gabe that you want it in-game

The Bullets
Collection by
ninjasia
Bullets collection that will help you express your feelings. One extra bullet can make all the difference!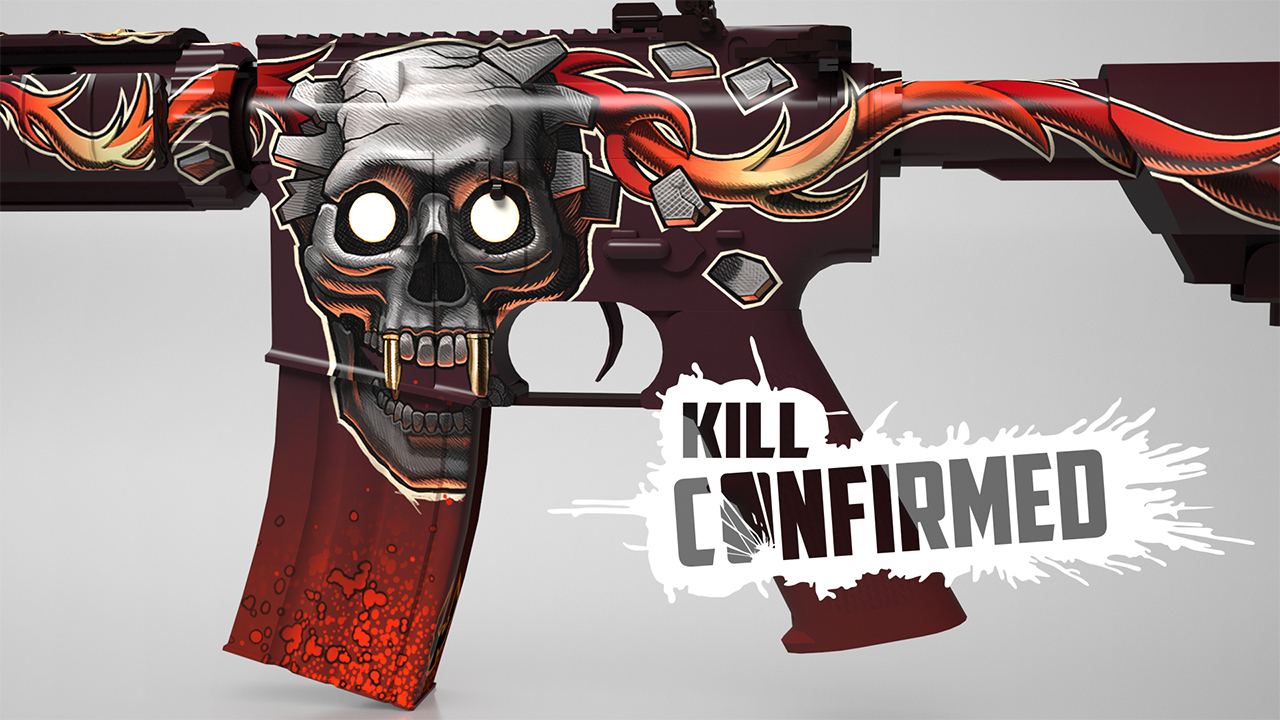 Kill Confirmed Collection
Collection by
Tuna Melt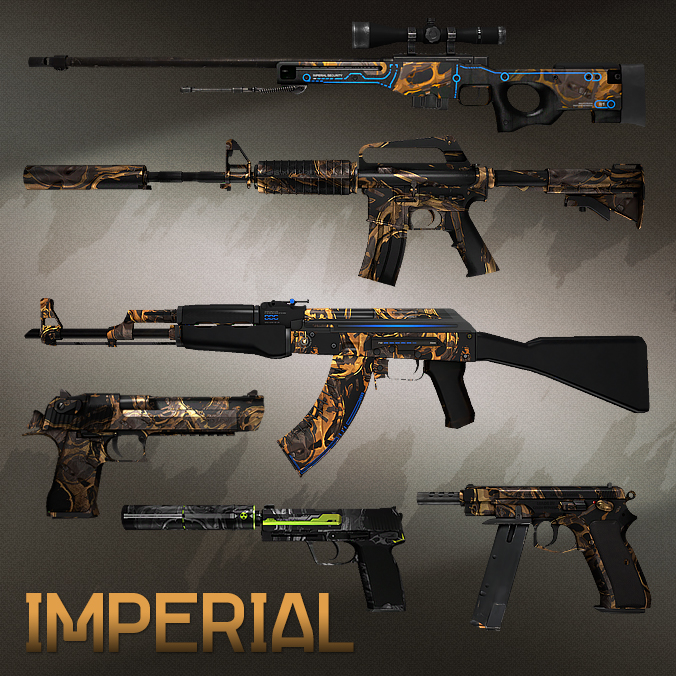 Imperial skins by Algis
Collection by
Algis
Imperial skins collection by Algis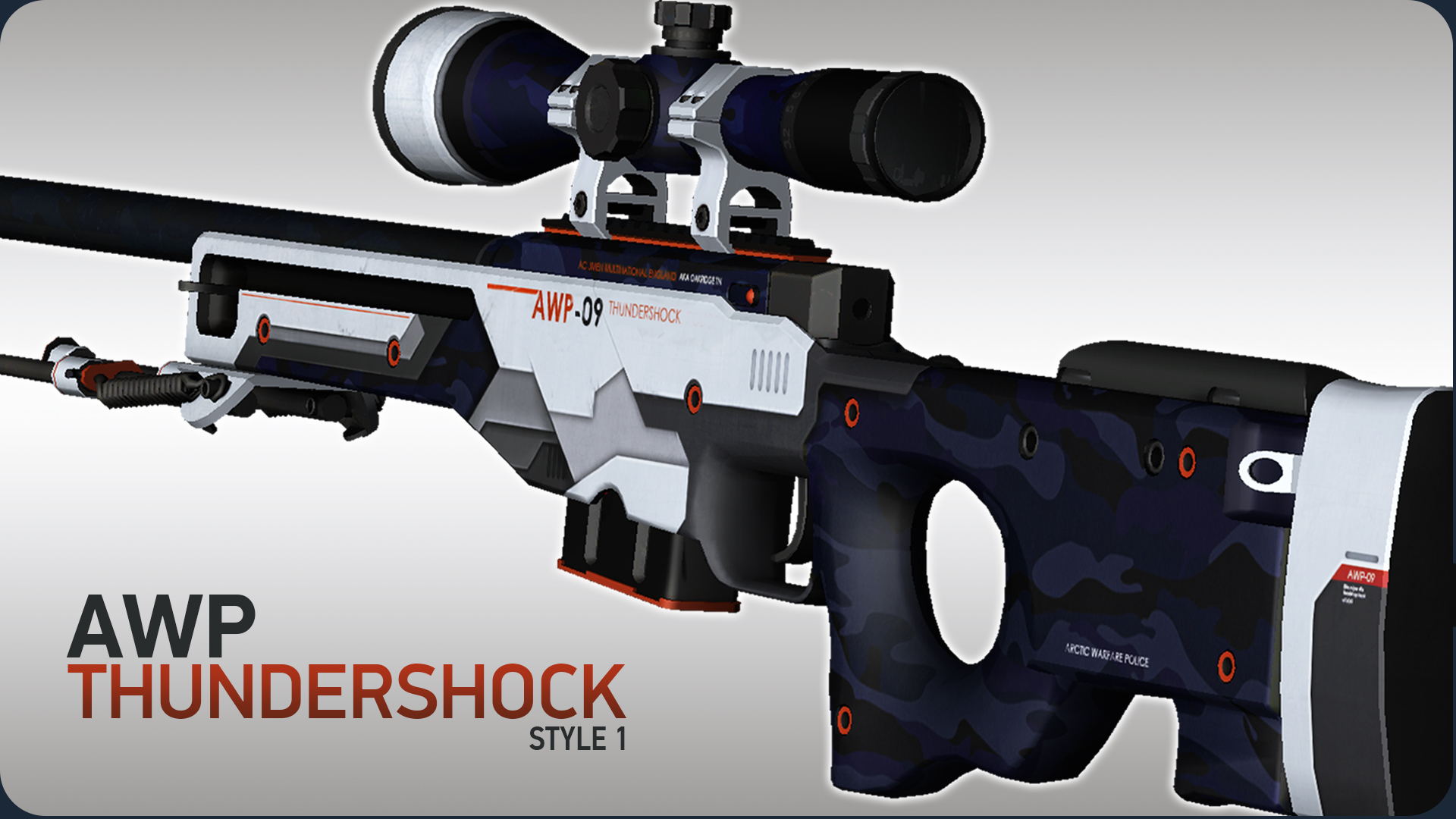 AWP - THUNDERSHOCK
Collection by
Evgeny Poznyak