Showing 10-18 of 26,119 entries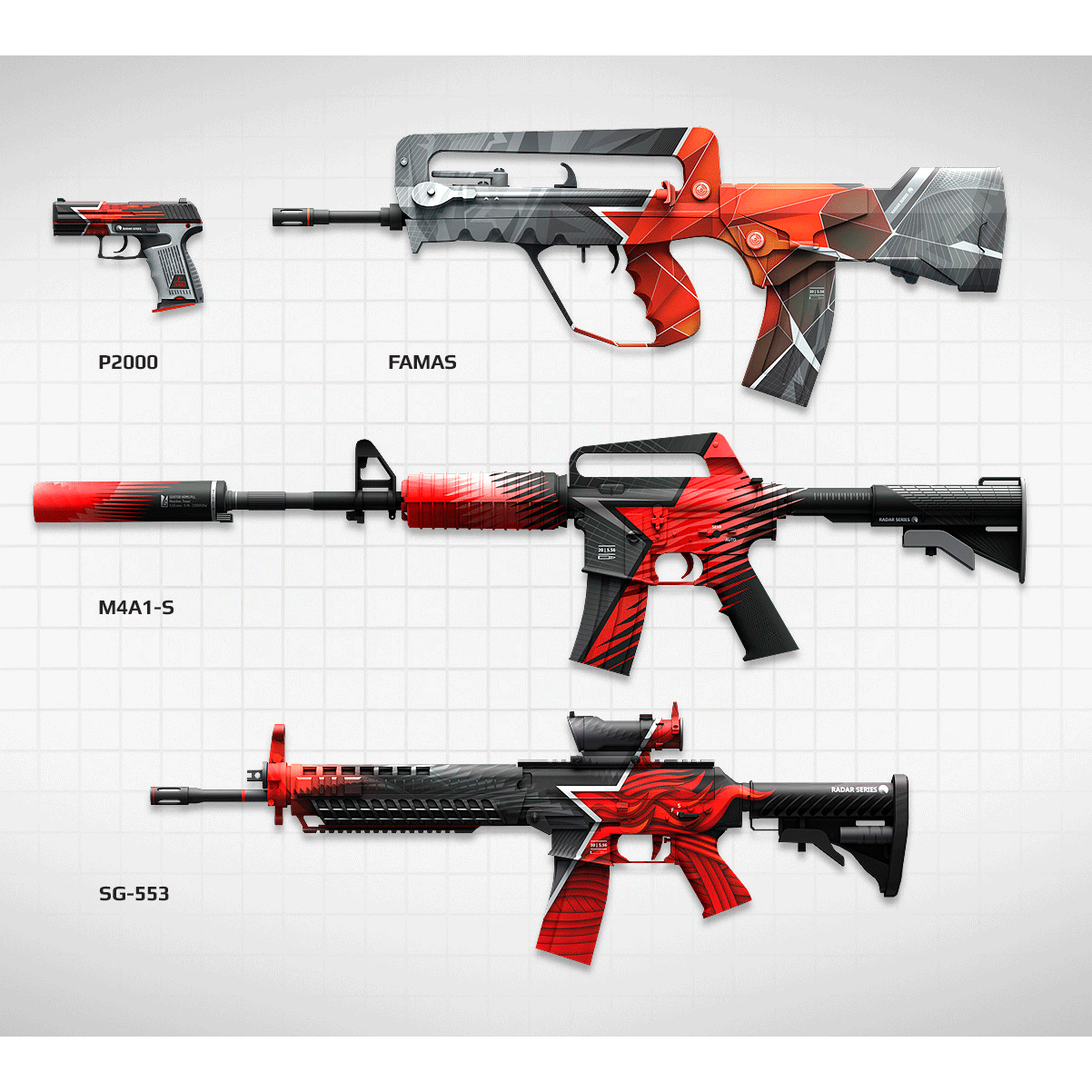 Radar Series from StarLadder.tv
Collection by
Starladder.tv
STARLADDER.TV proudly presents collection Radar Series weapon skins for CS:GO. Please, feel free to vote, share and rate! Also we ask you to make some feedback as well! Many thanks to our friends, from Goverment workshop You can visit our website ...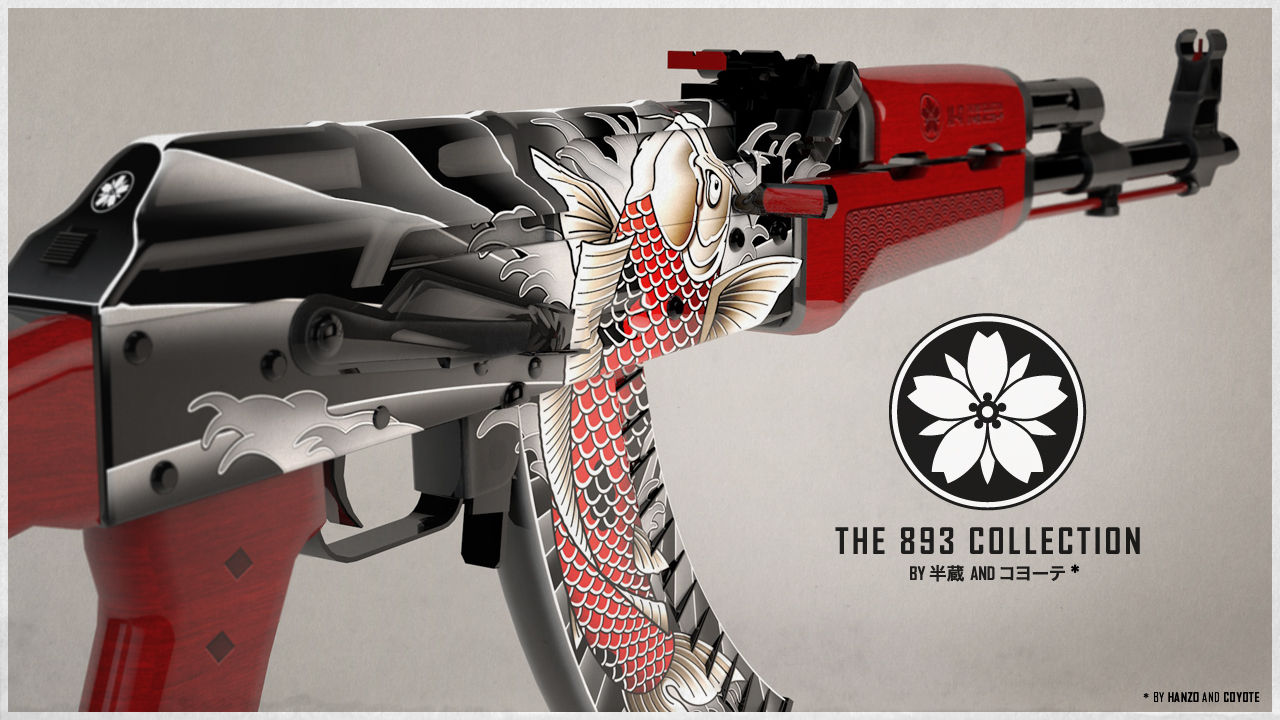 893 Collection
Collection by
coyote37
After the mexican "Cartel" weapons, here is our new collection, inspired by some other badass guys you've probably heard of... Please, don't forget to vote, favorite and share if you like it. More items to come. Thanks! Hanzo & coyote

Glory collection
Collection by
Algis
Unicorn power! <3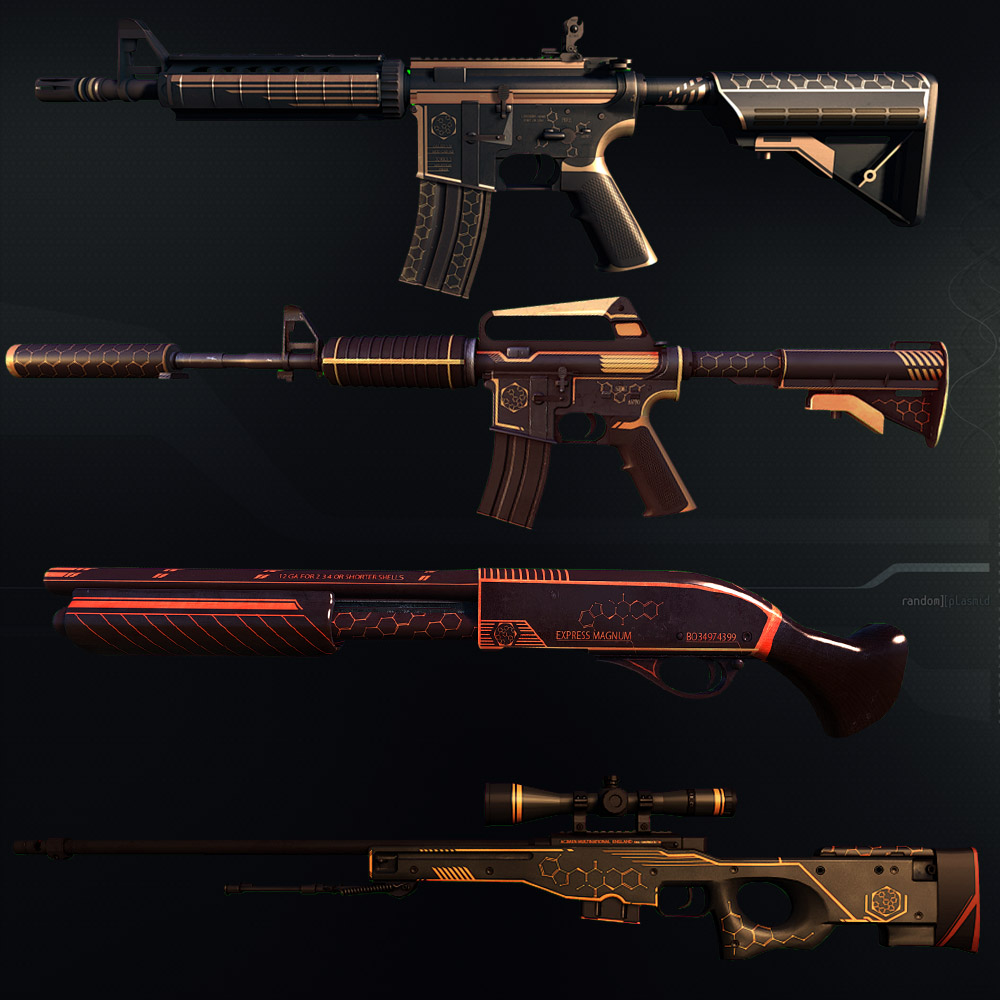 The Molecular Collection
Collection by
Delinquent
The Molecular collection features a select set of skins, fitted with a smooth line-art inspired texture. While keeping the underlying metal dark and slick. Each weapon features a few unique details pertaining to the body. These consist mostly of Hexagon ...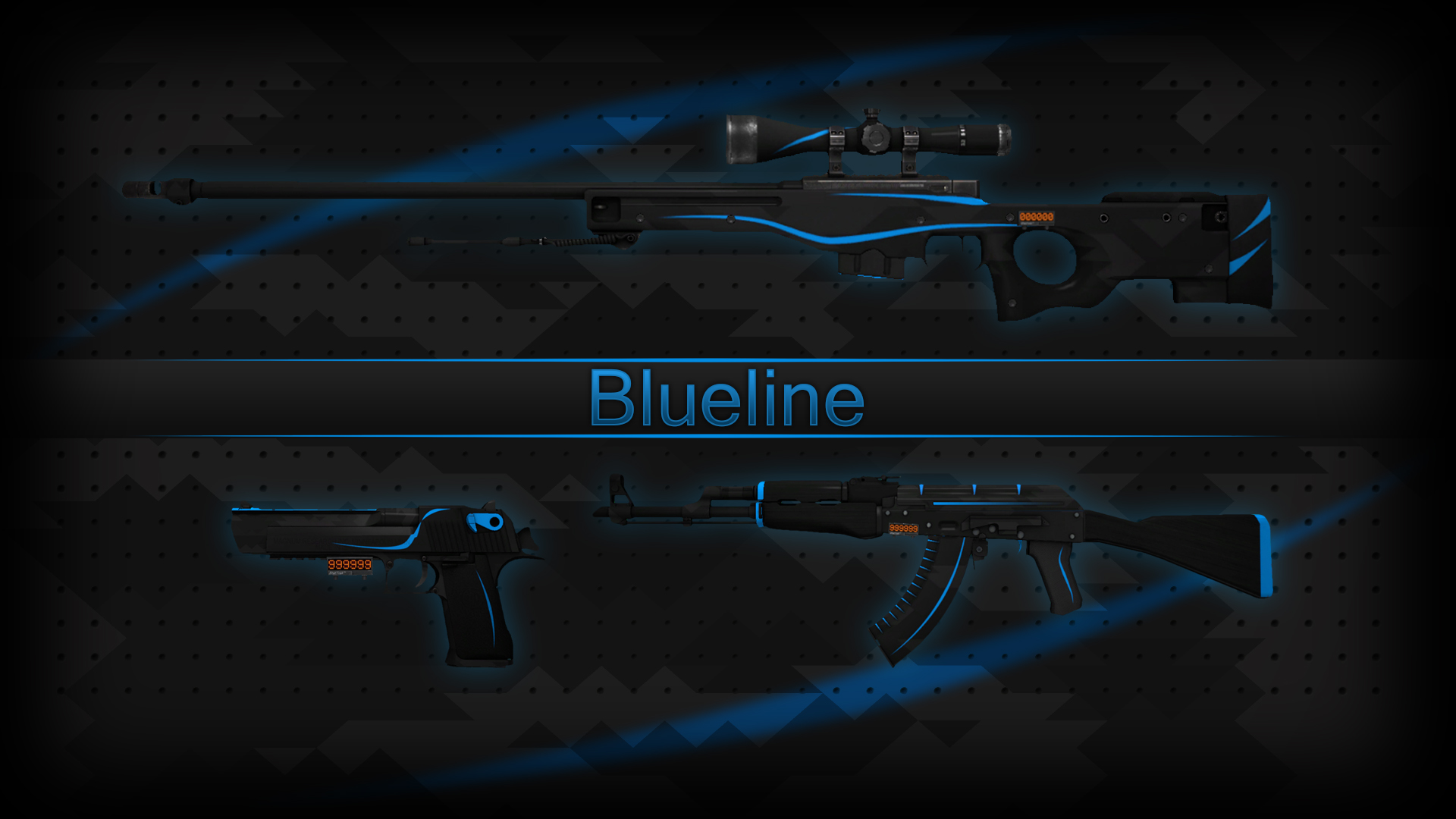 Blueline Collection
Collection by
EmKay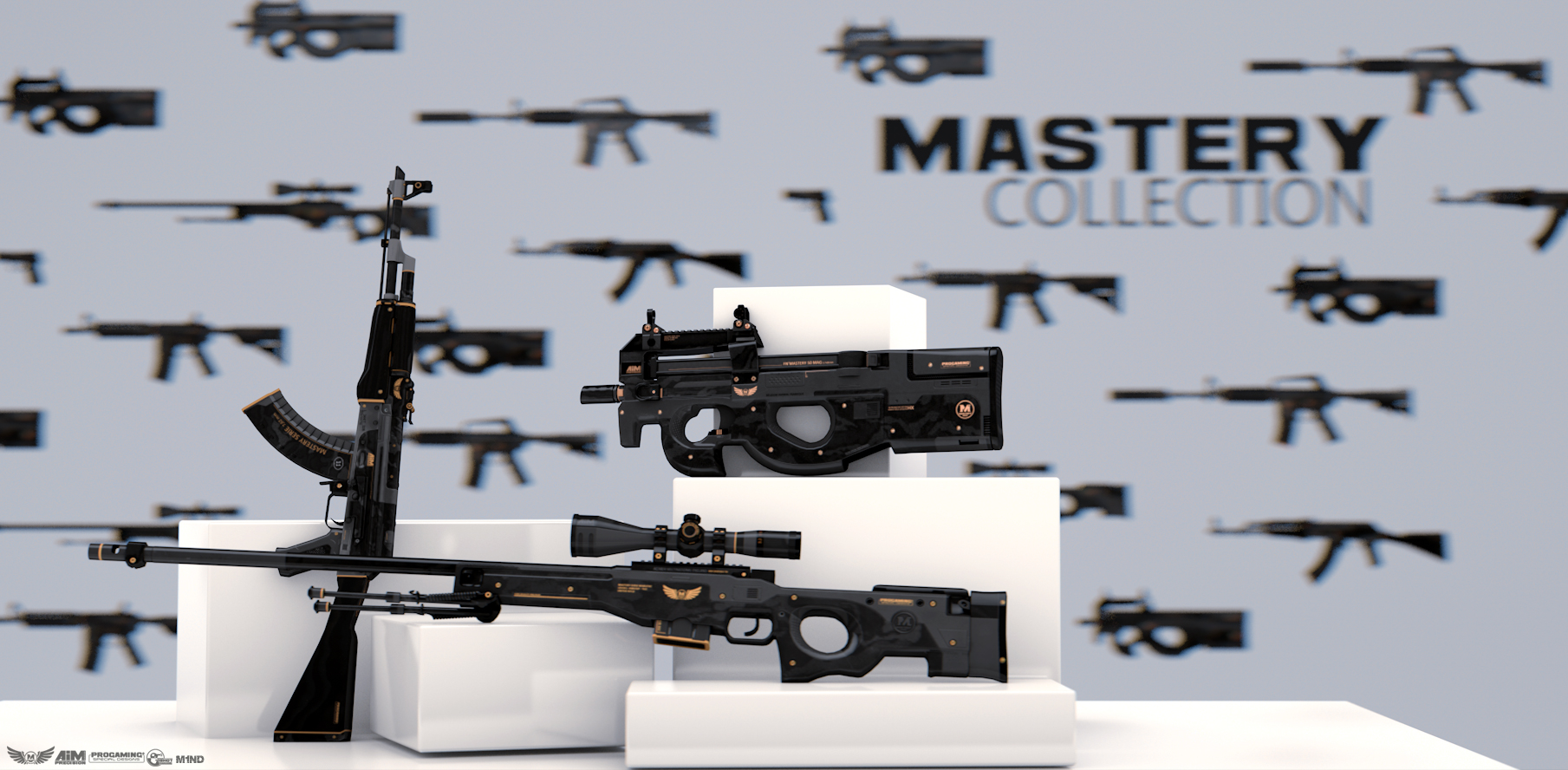 MASTERY LINE
Collection by
M1nD
Tired of futuristics,cartoonies or flashies weapons? The Mastery line is made for you, the idea is to have badass weapons, classical design but with a detailed finition. hoping you enjoy it ;)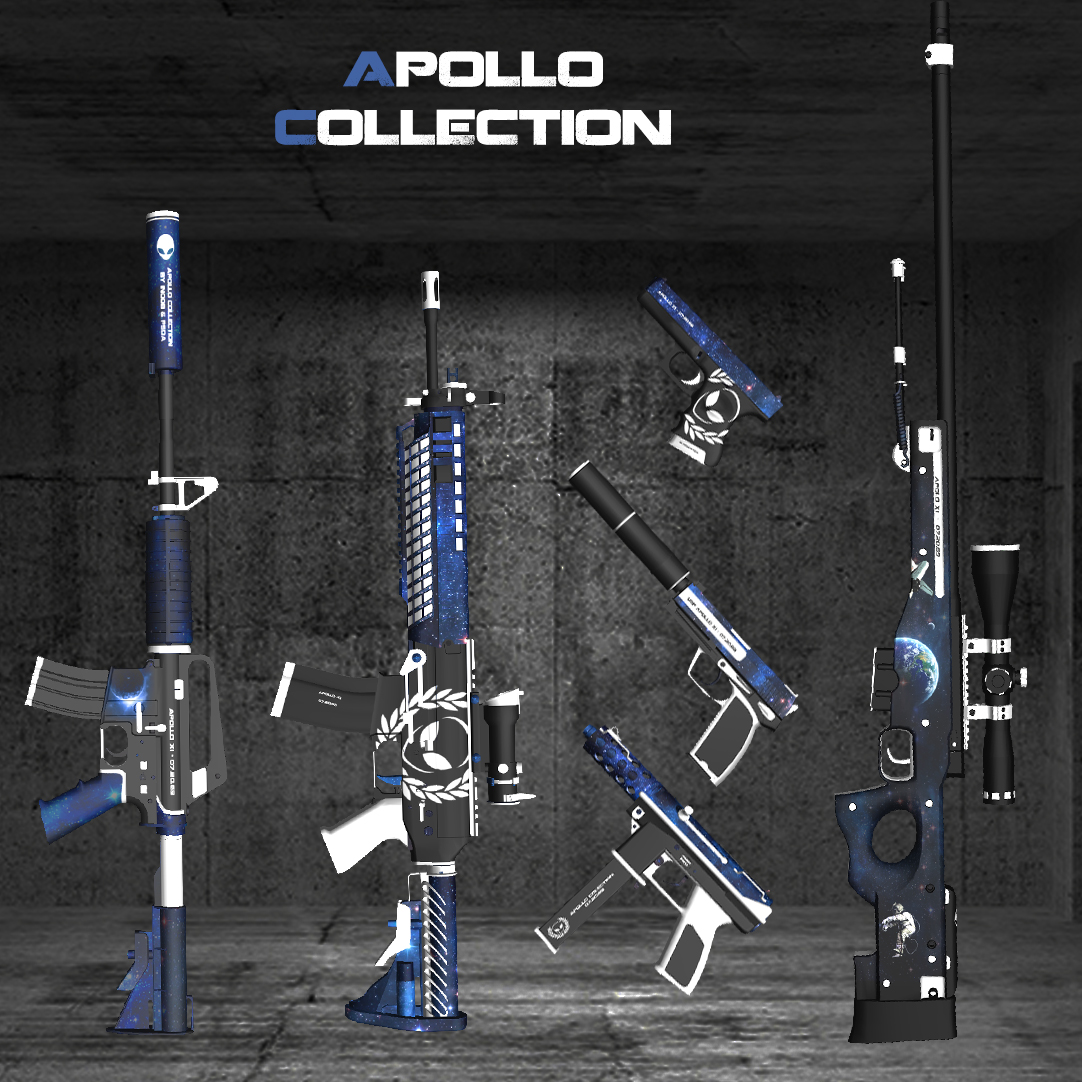 Apollo Collection (* NEW Tec-9, Glock & SG-553 *)
Collection by
iNoob
Who have never dreamed about travelling the galaxy .. May the Apollo Collection be the start of the best trip of your life ! If you like it, please help us getting more visibility by adding it to your favorites and tell Gabe that you want it in-game...

Team Roles
Collection by
ThePolymath
Team Roles is a collection of 'Badge like Stickers' for different roles which players play in Teams. The only reason this set exists right now is because of the community and the ideas I got from both the Reddit discussions and those which I had on Steam ...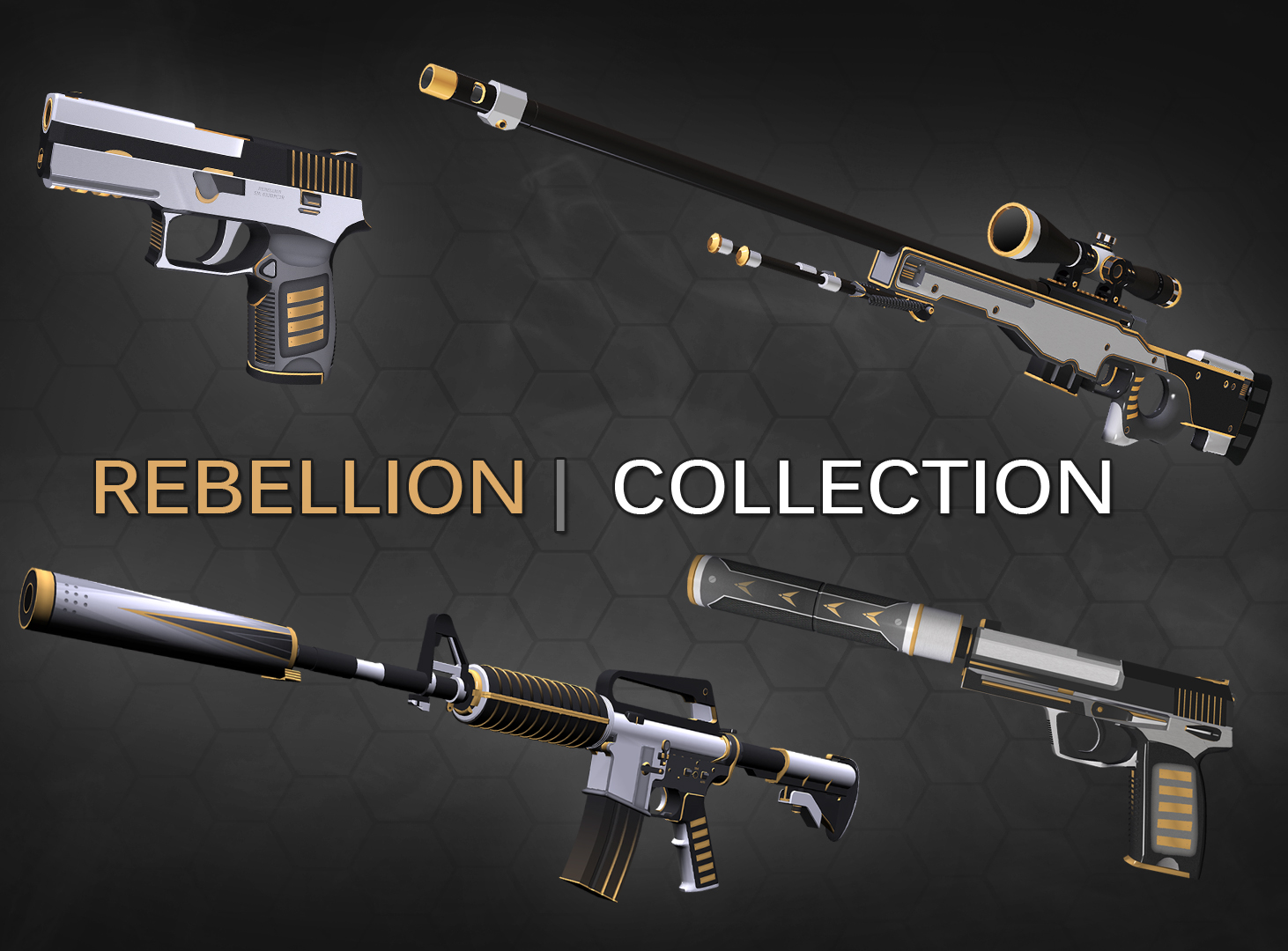 Rebellion Collection
Collection by
Fandalg
All of my Rebellion skins are "inspired" by Star Wars style guns and lightsabres, and I went for a futuristic look. My P250 and M4A1-S skins have a tiny little easter egg, can you spot them? ----- I have also created a guide for creating your own...