Showing 31-60 of 47,670 entries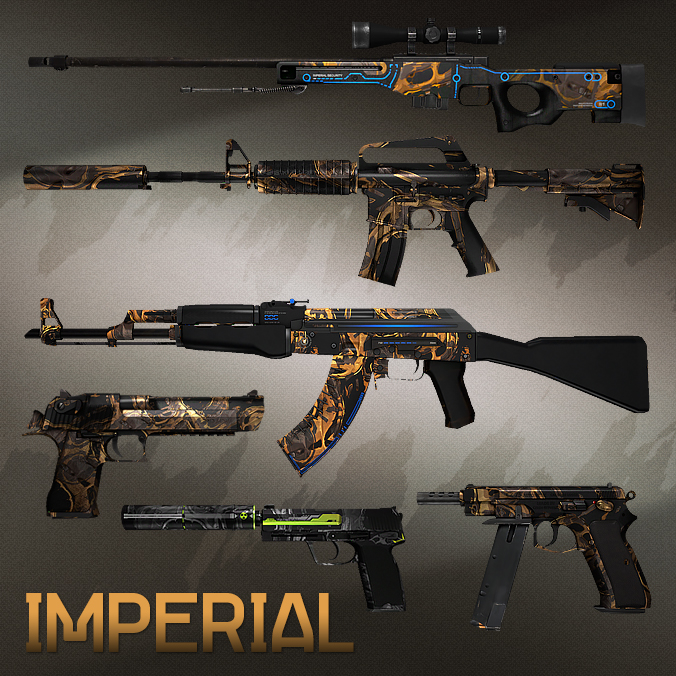 Imperial skins by Algis
Collection by
Algis
Imperial skins collection by Algis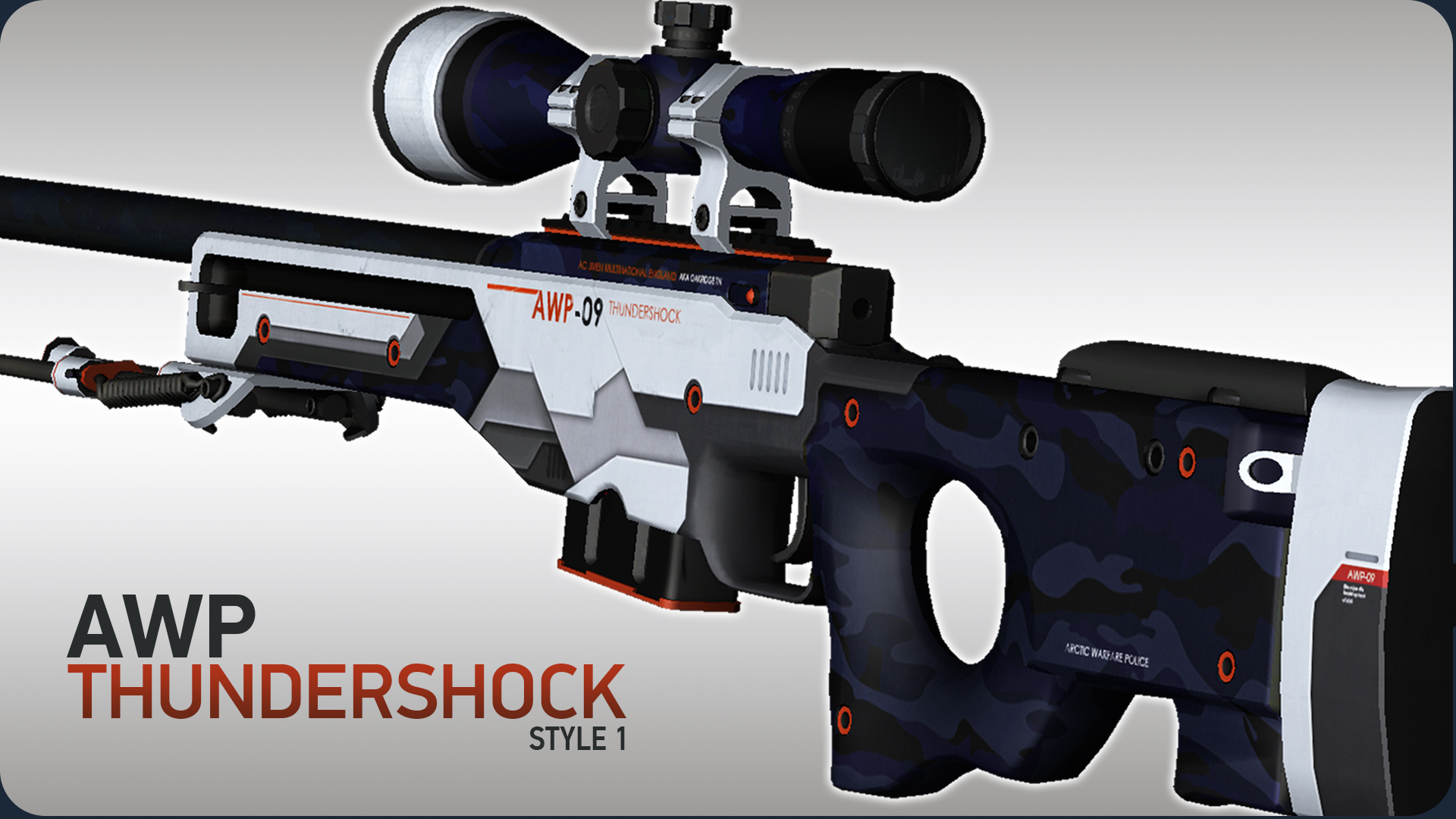 AWP - THUNDERSHOCK
Collection by
Evgeny Poznyak

Rebellion Collection
Collection by
BlackSquid
All of my Rebellion skins are "inspired" by Star Wars style guns and lightsabres, and I went for a futuristic look. My P250 and M4A1-S skins have a tiny little easter egg, can you spot them? ----- I have also created a guide for creating your own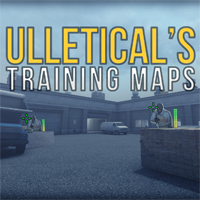 uLLeticaL's - Training Maps
Collection by
Mr. uLLeticaL™-S-
Collection of Training Maps for Counter-Strike: Global Offensive.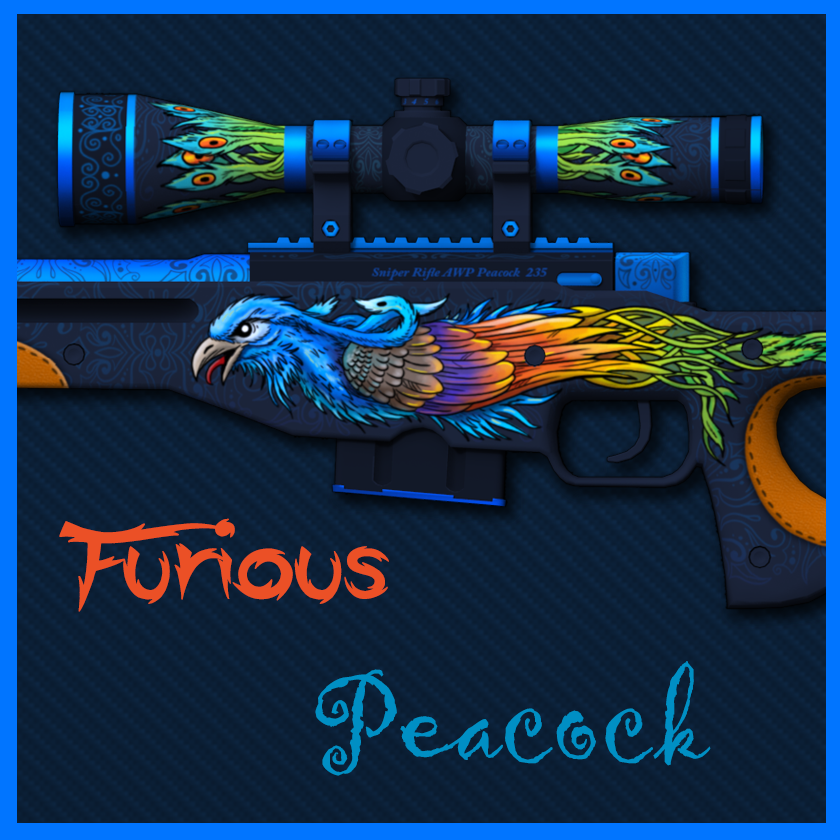 The Peacock Collection
Collection by
Mysterion
Hello everyone! We present you our second collection. Completly different approach and fresh air to the workshop. The concept of vanity is present in everything CS:GO offers and we transported it to skinning. Vanity to show off skins... vanity to show off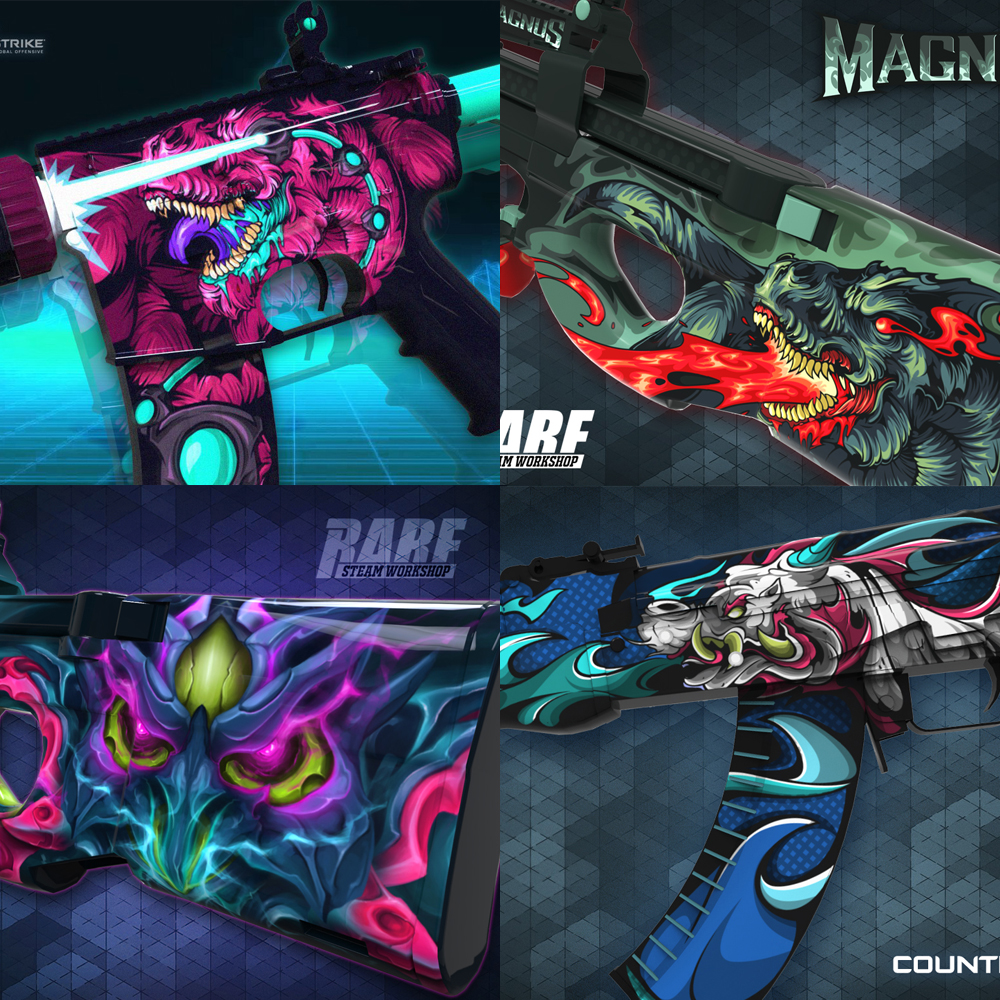 Horrors
Collection by
RR3
Custom Skins For CS:GO http://i.imgur.com/FyqT6jl.png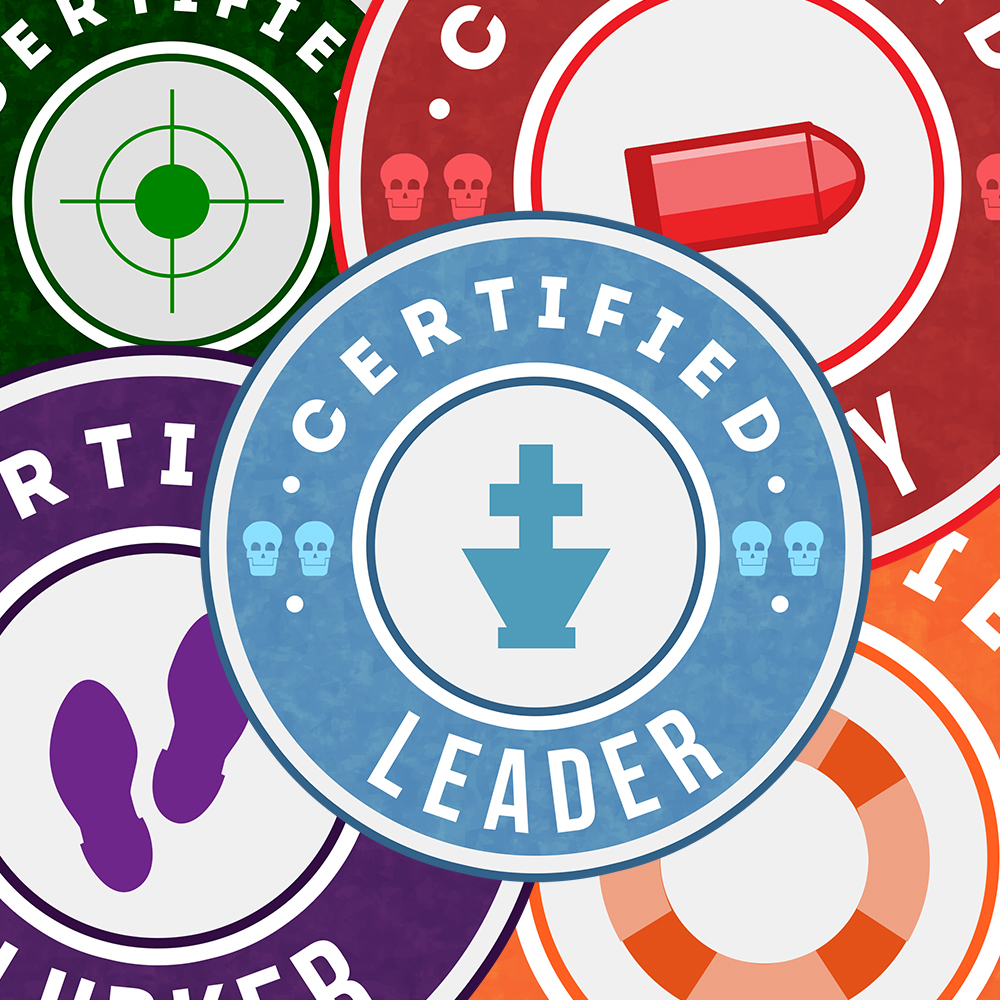 Team Roles
Collection by
ThePolymath
Team Roles made it to the game! Thank you so much people for your immense support and Valve, obviously. I am so glad this happened! Team Roles is a collection of 'Badge like Stickers' for different roles which players play in Teams. The only reason this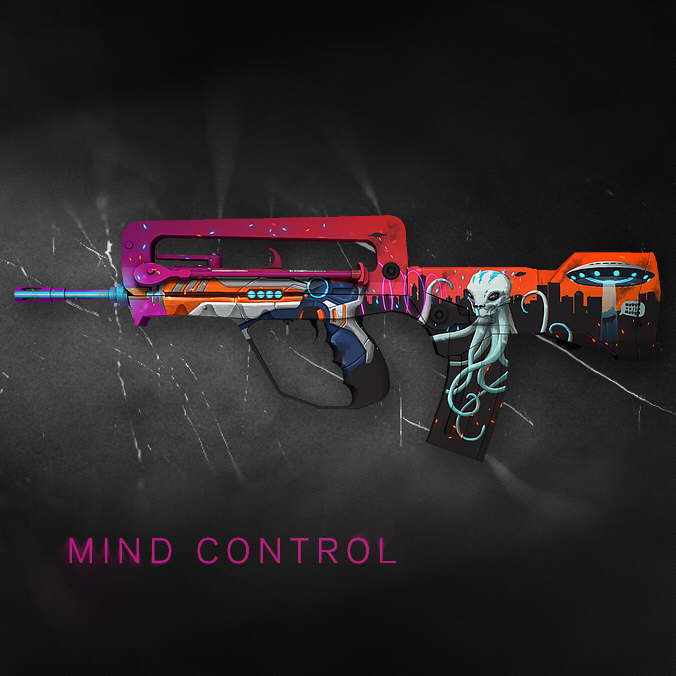 Mind Control collection
Collection by
Algis
Probably will be more different skins for this series. But for now it's famas. So, famas. I thought that front part can be a nice blaster. And who can use that, probably alien. And he can probably mind control it, so he can shoot without touching.

SALT AK47 Collection
Collection by
SALT V.2.0
AK47 collecttion by SALT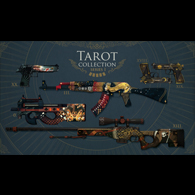 Tarot Collection - Series I
Collection by
Zaphk
Tarot Collection - Series 1 is the first hand of tarot cards represented in weapons. Each weapon is a card, or a Major Arcanum, with unique thematic illustrations and a touch of the occult. The first series contains six different cards: 0 - The Fool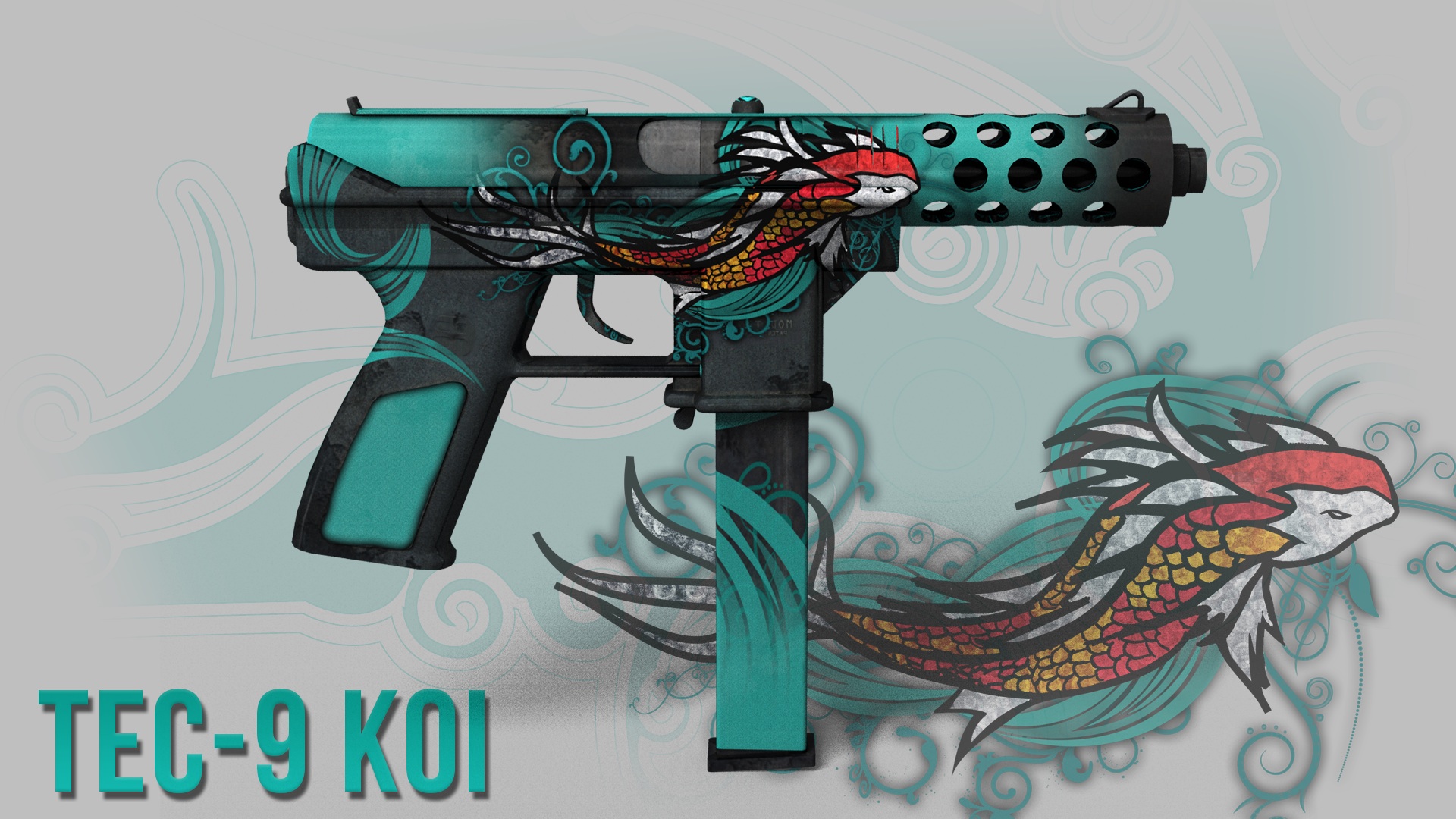 Koi Collection
Collection by
JOEEEE
The Koi Collection!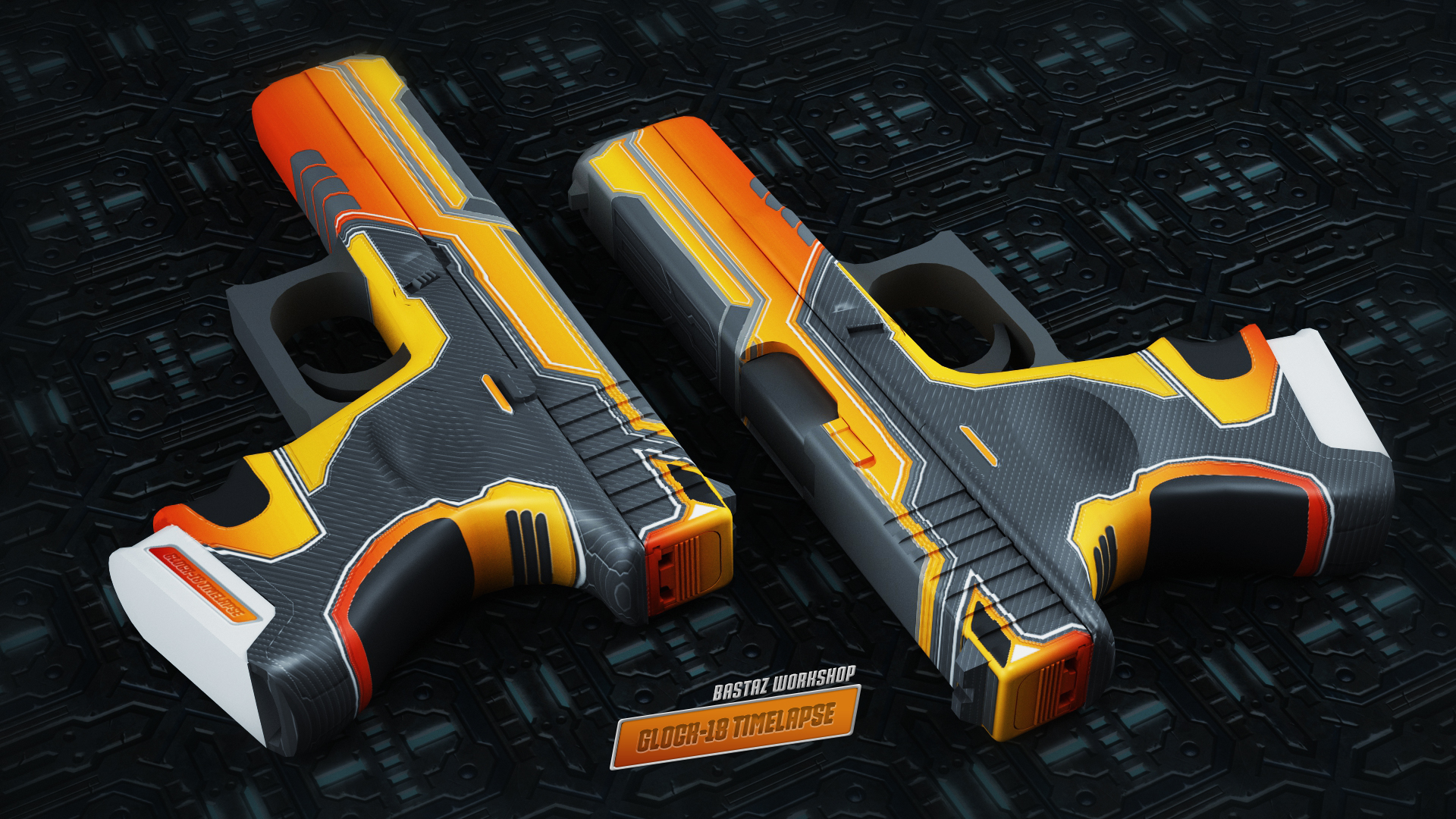 Timelapse
Collection by
Bastaz [H] TI5 Collectors Sets
http://i.imgur.com/mR2N4V3.png http://i.imgur.com/3146UnH.png http://i.imgur.com/u5jBjp5.png[/img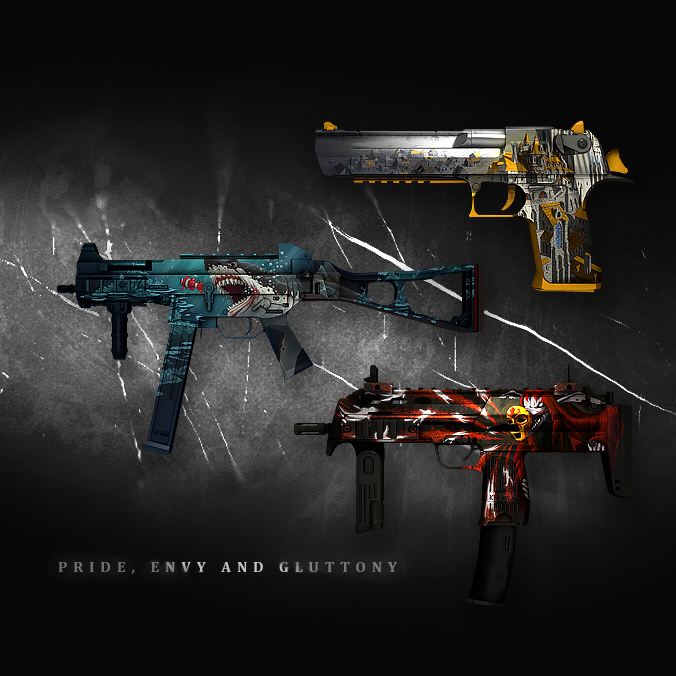 Pride, Envy and Gluttony
Collection by
Algis
Remaining 3 skins of "seven deadly sins" collection. Full collection: http://steamcommunity.com/workshop/filedetails/?id=531255091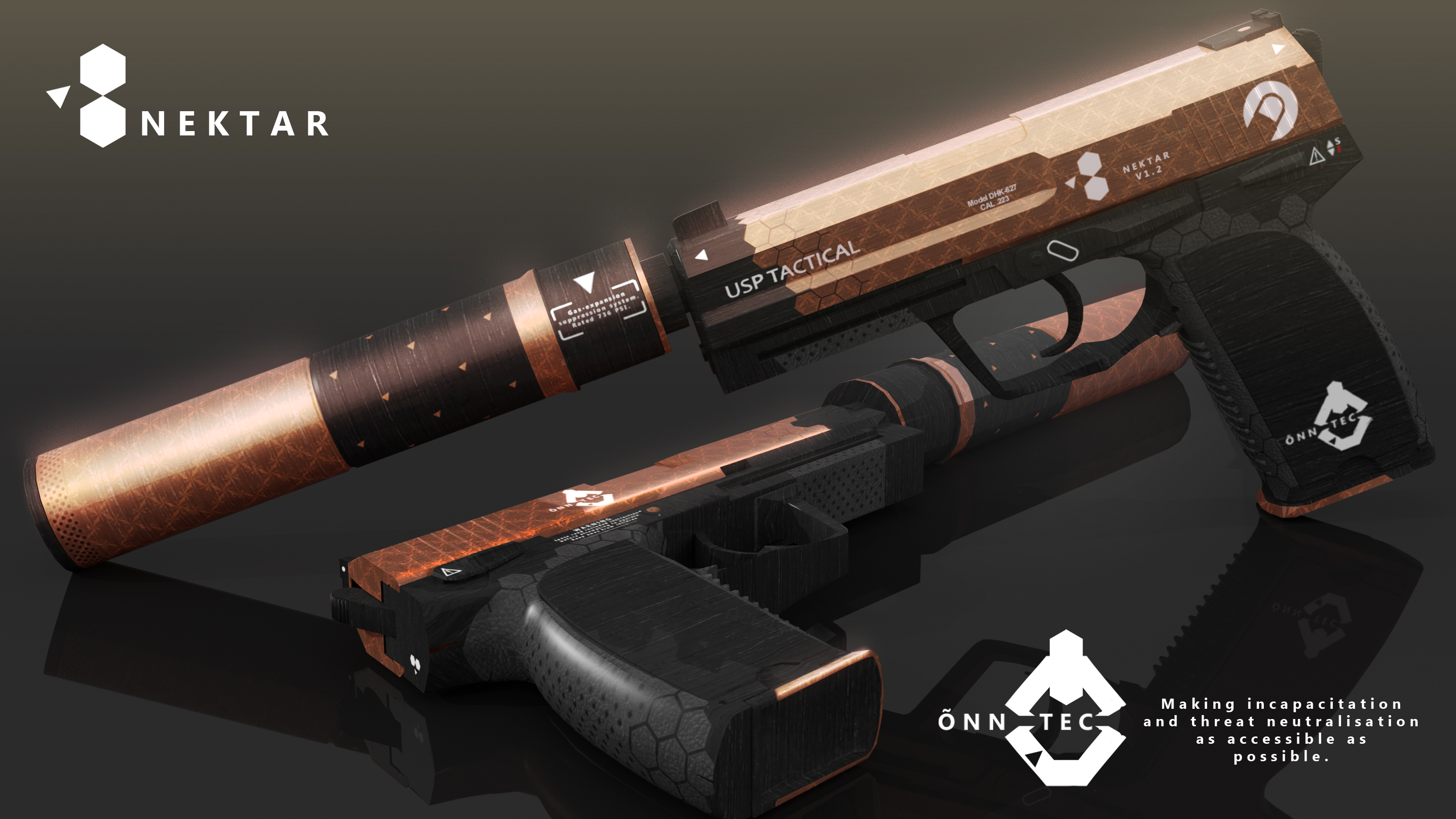 Final's Weapons
Collection by
Final (Arisato)
Skins made by me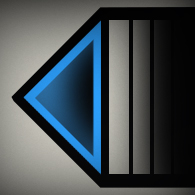 Indirect
Collection by
Pla-Studio
It's not necessary to follow the exact or regular direction to victory. I tried to apply this idea with "SCI-FI" style. Hope you all like it. Thanks!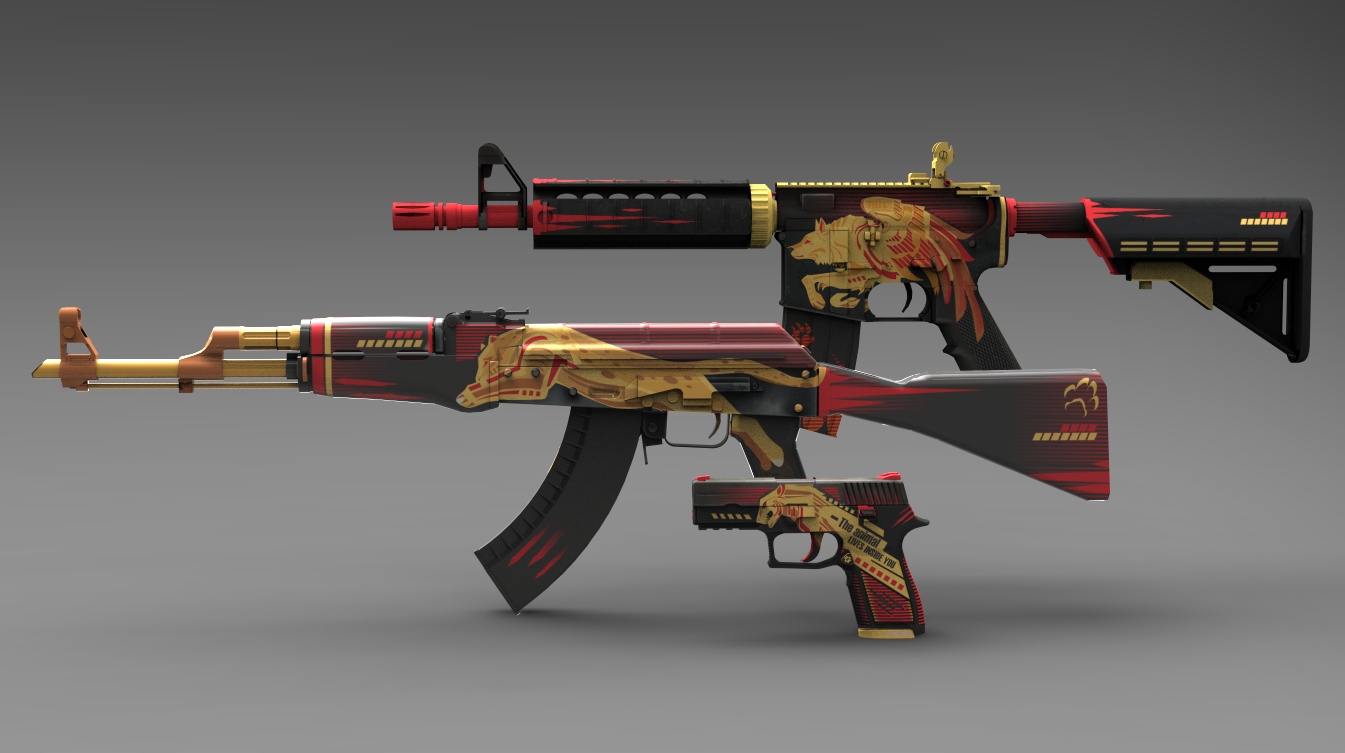 Animal Theme
Collection by
BlackWood
This is my first weapon collection. An idea to cross the hi tech and illustrations that were created by me . To me it is important to know your opinion about whether to continue in this style , and you know even where it is used the same style. Thank you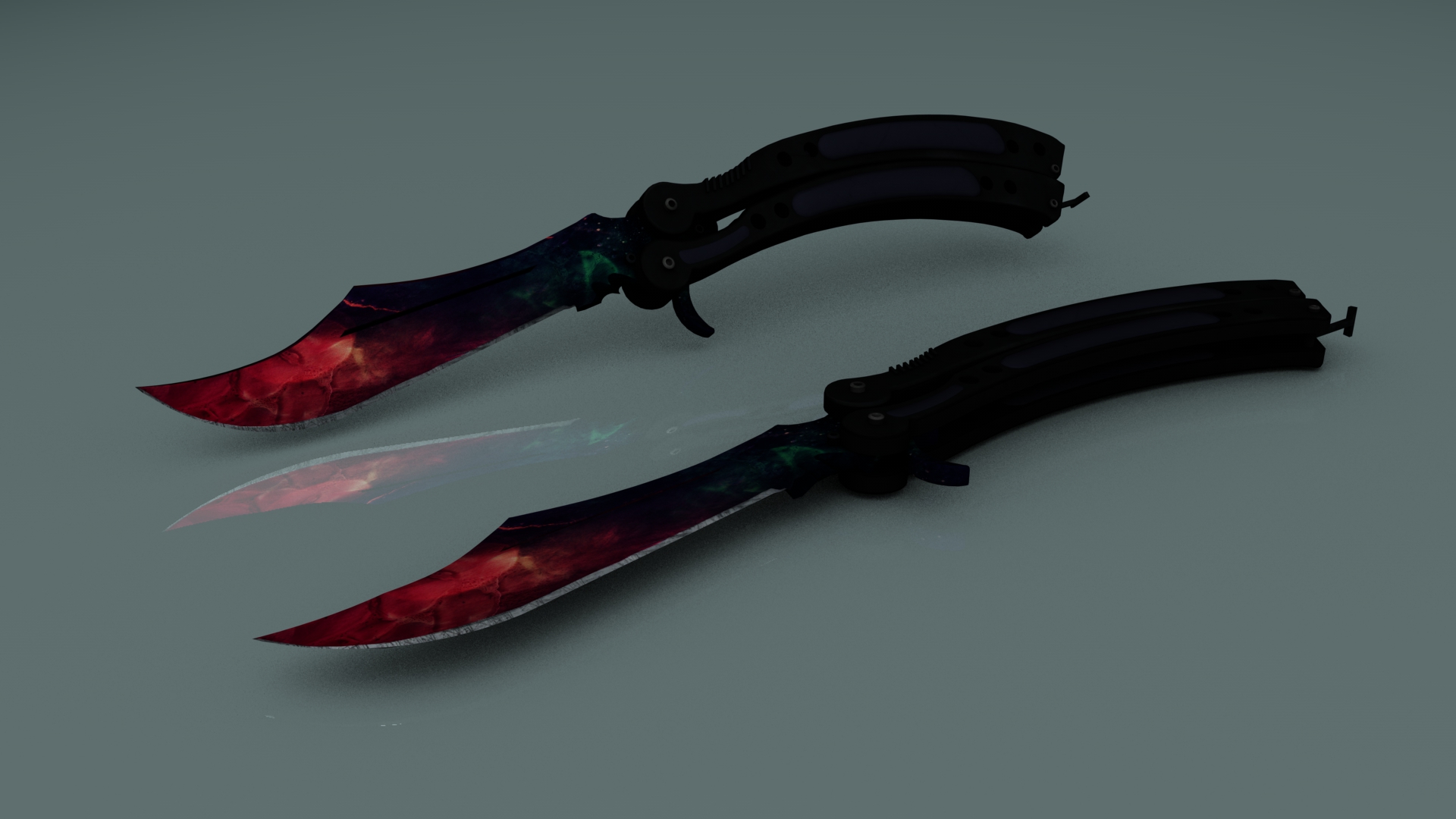 Cosmic Collection
Collection by
SPUD | Maddog1929
This is the new skin Ive created; called Cosmic. All of my knife skins will be in here when they are finished so keep an eye open.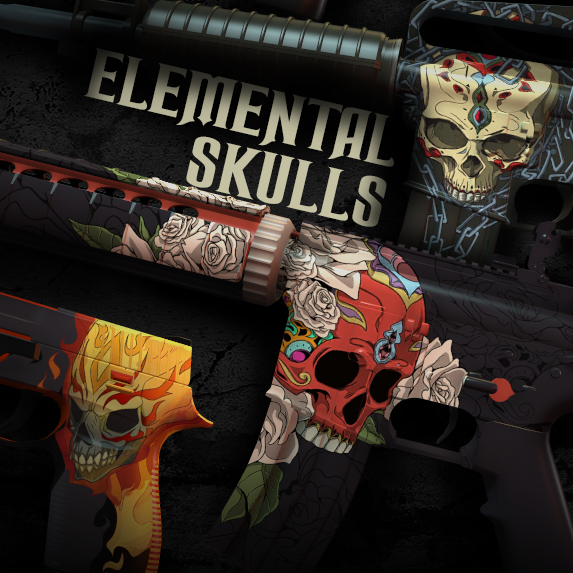 Elemental Skulls
Collection by
PoignantEnvy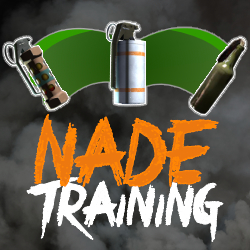 Training maps (Smoke, Molotov, Flash) by Dolnma
Collection by
Dolnma *RankSea.com
Training nades maps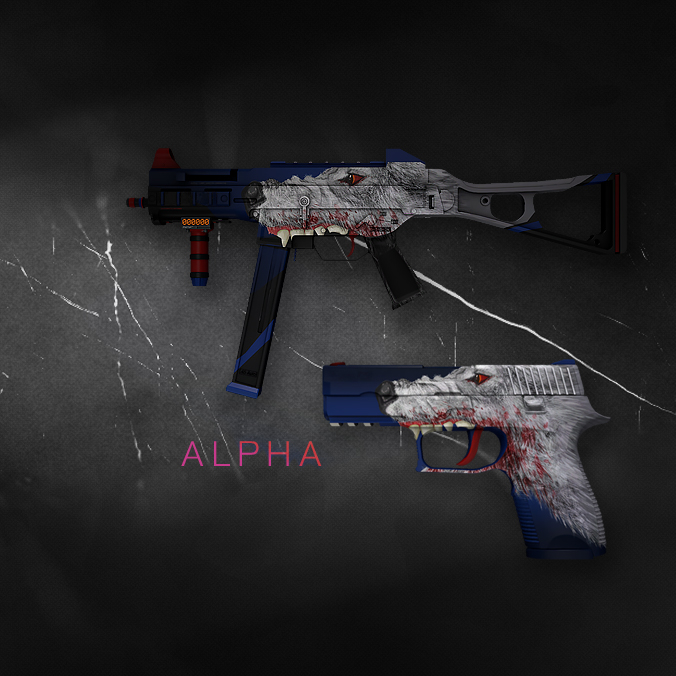 Alpha skin collection
Collection by
Algis
A skin that looks like alpha wolf's head. With an open mouth. Showing his teeth and tongue. So it looks like you are putting your fingers into his mouth. Fierce animal. Thank you for support! <3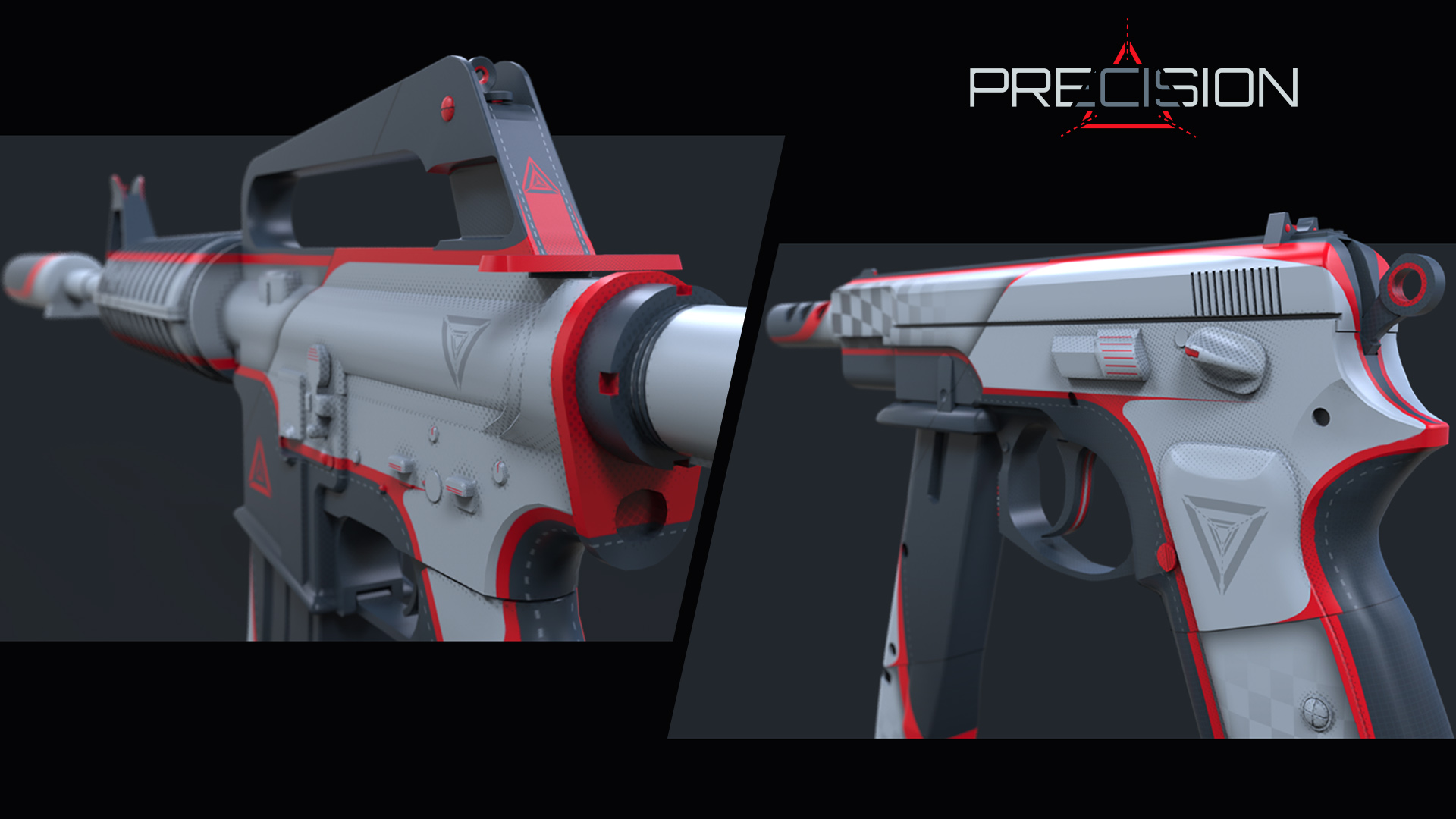 PRECISION COLLECTION
Collection by
Coridium
A New theme that attempts to visually combine the themes of "making the cut", Winning and Precision. Hope you like it. Cheers Chris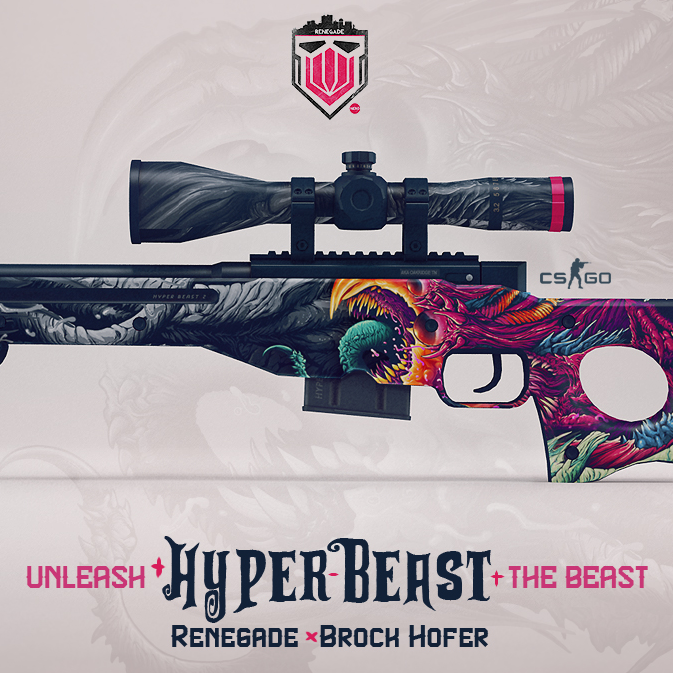 Hyper Beast Collection
Collection by
That One
This collection is kind of obsolete now, since Renegade made his own one, but I'm going to keep updating this regardless. Items published by: Renegade and [url=http://steamcommunity.com/id/badd_roc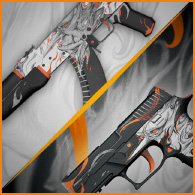 DEMONIC Collection
Collection by
Pikachu rush A long
Illustrated and designed by me - VirtualMan. Thank for vote! You can check my artwork at: http://virtualman209.deviantart.com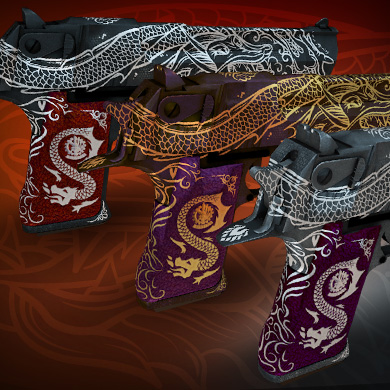 Yakuza Dragon Collection
Collection by
The Honey Badger
A collection of weapons illustrated with dragon linework.

The CW Collection
Collection by
lmtlss.
Created by Lewis Palfrey and Luke Millanta, the the Changing Weather Collection incorporates varying weather patterns into some of Counter-Strike's most popular maps. This collection represents the first time changing weather patterns were incorporated int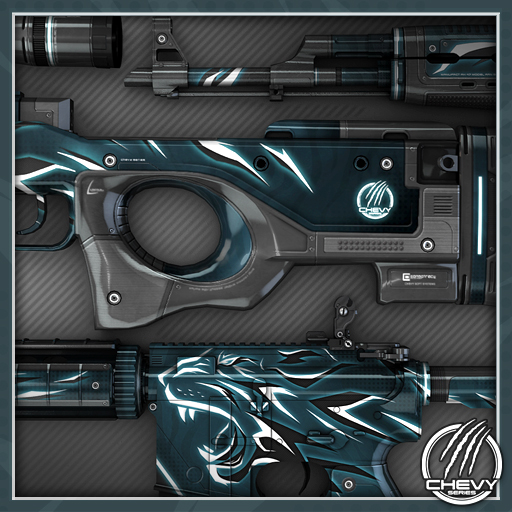 CHEVY SERIES
Collection by
M1nDᵈᵉˢᶥᶢᶰˢ
Release your primal instinct with this new serie called "Chevy",use of furtivity to chase your enemy and let your wild side appear to fight them. there will only be one left http://i.imgur.com/hw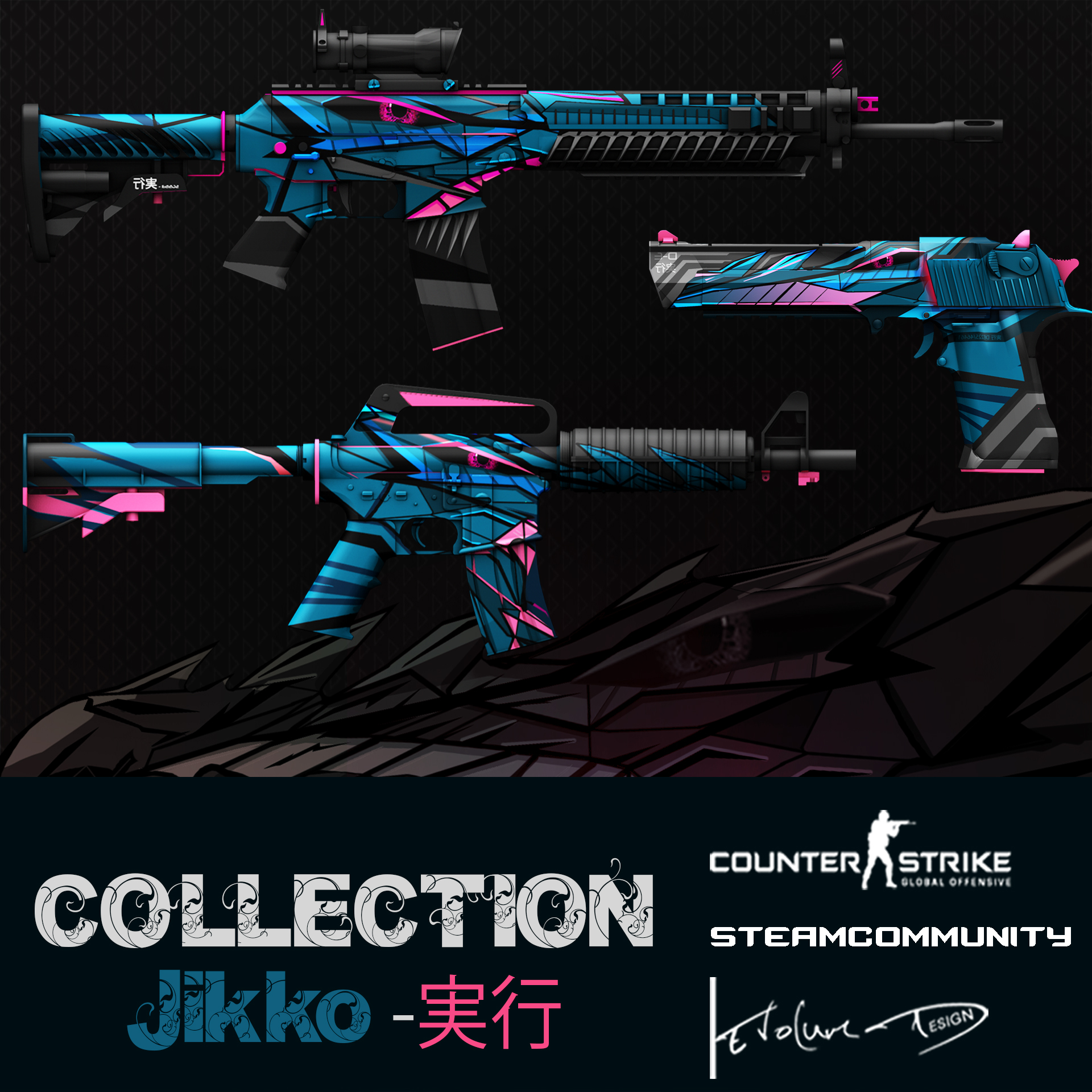 Jikko -実行
Collection by
EVOLUM-D

SALT M4A4 Collection
Collection by
SALT V.2.0
M4A4 skin designs by SALT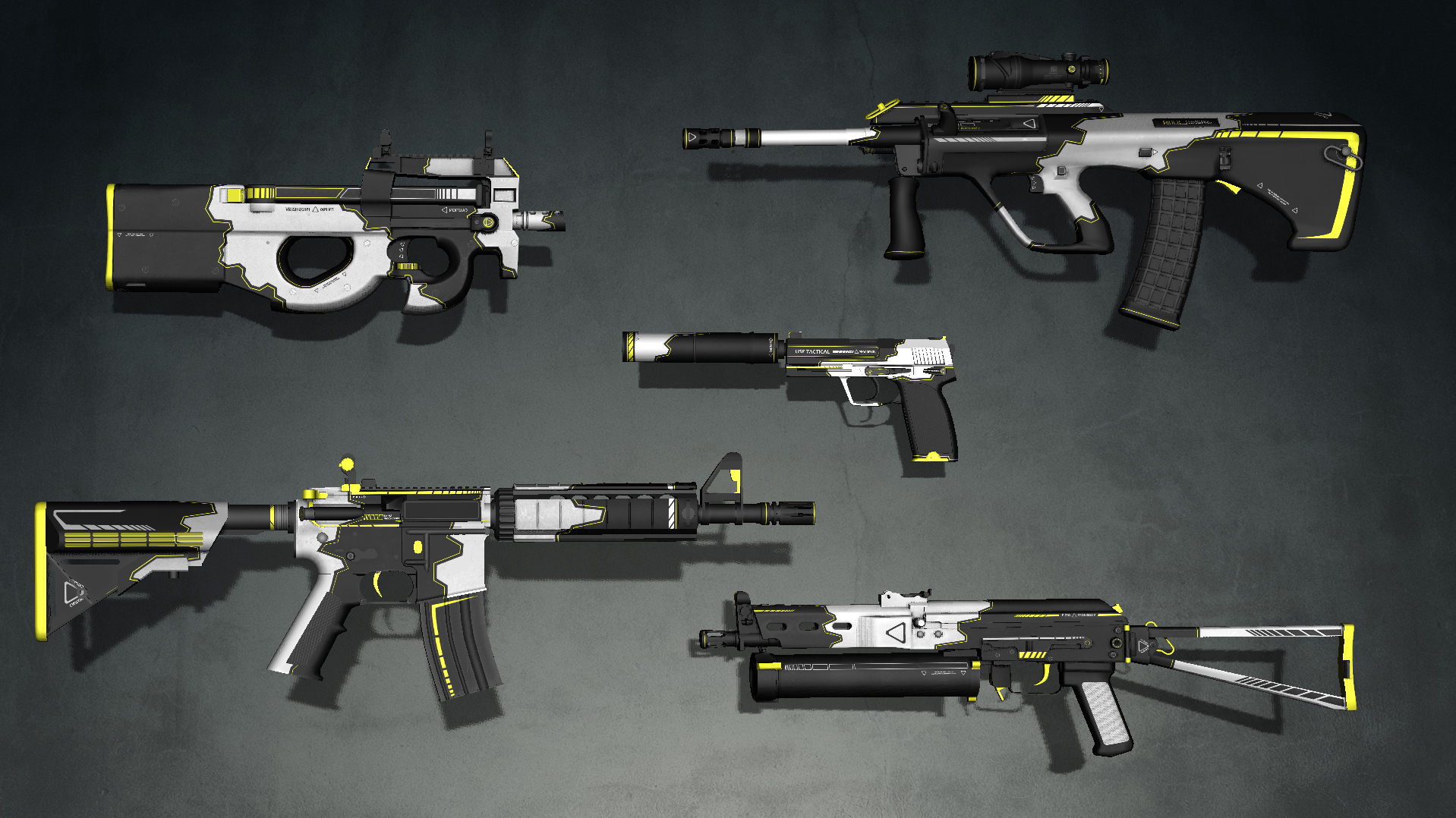 Progressiv Collection
Collection by
RaekenTheRock
This is my Progressiv Collection. Tryed to do some "aggressiv" stuff. So what would be better then using white, yellow and a dark grey. Enjoy my collection and leave some thoughts if you want to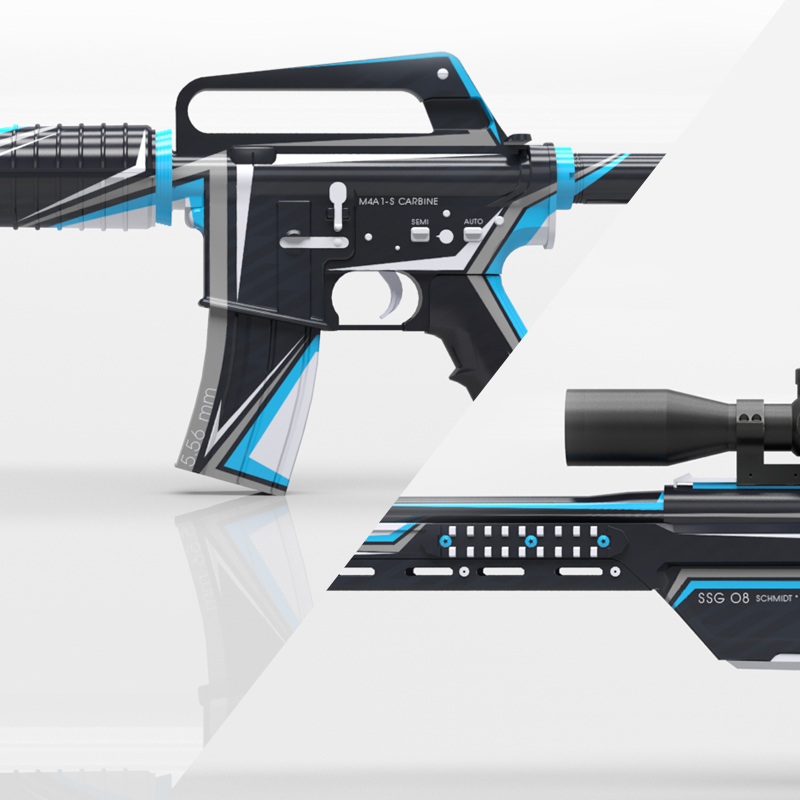 Hailstorm Collection
Collection by
EmKay
More skins are soon to be added!