Showing 1-30 of 24,784 entries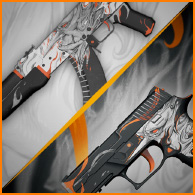 DEMONIC Collection
Collection by
Y O U R
Illustrated and designed by me - VirtualMan. Thank for vote! You can check my artwork at: http://virtualman209.deviantart.com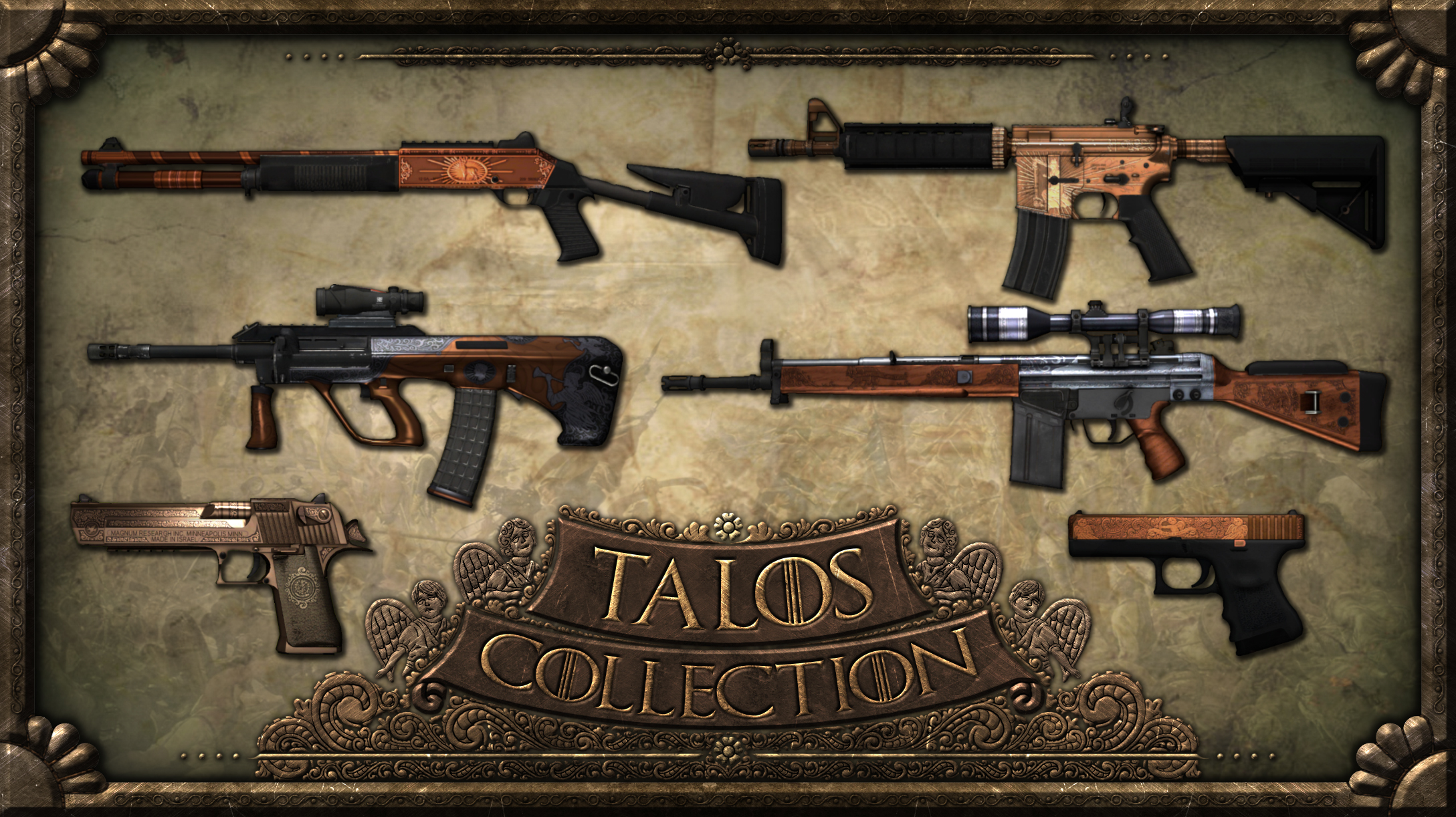 Talos Collection
Collection by
Von.Bonelli-XII
Hello everyone, I would like to present you the "Talos Collection". A compilation of 6 models featuring handmade scrollwork, engravings and Renaissance drawings. The name Talos comes from the giant man of bronze in Greek mythology, so all finishes ar...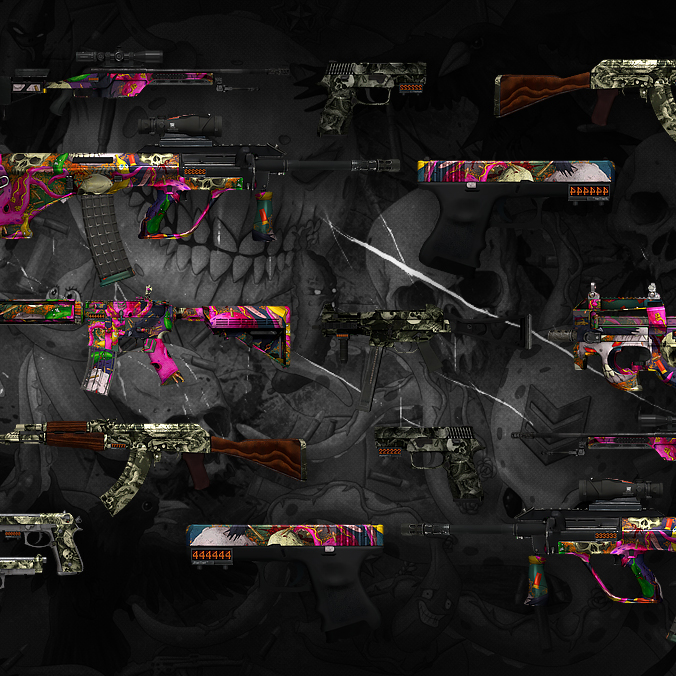 Silveropus random pattern collection
Collection by
Algis
Well. Not sure what was the start. But as a result we have a funny texture with different random stuff in it. The main focus is silver octopus who is deranking everyone around him. :D Hope you like. Each skin is random like glock grinder. Each unb...

SALT Chief Collection
Collection by
Salt ™

The Green Rebels
Collection by
MvdH
More will be added over time!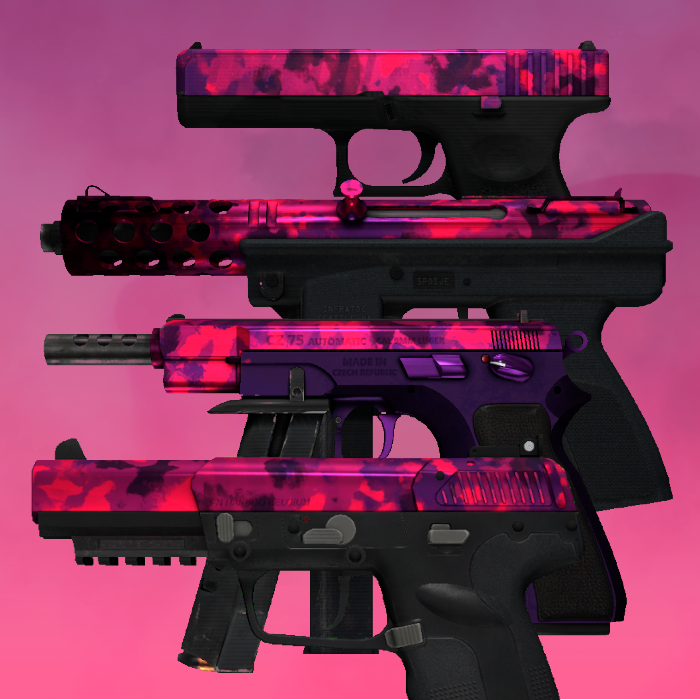 Reverie
Collection by
Youmu Kompaktu (!)
All of the "Reverie" weapons.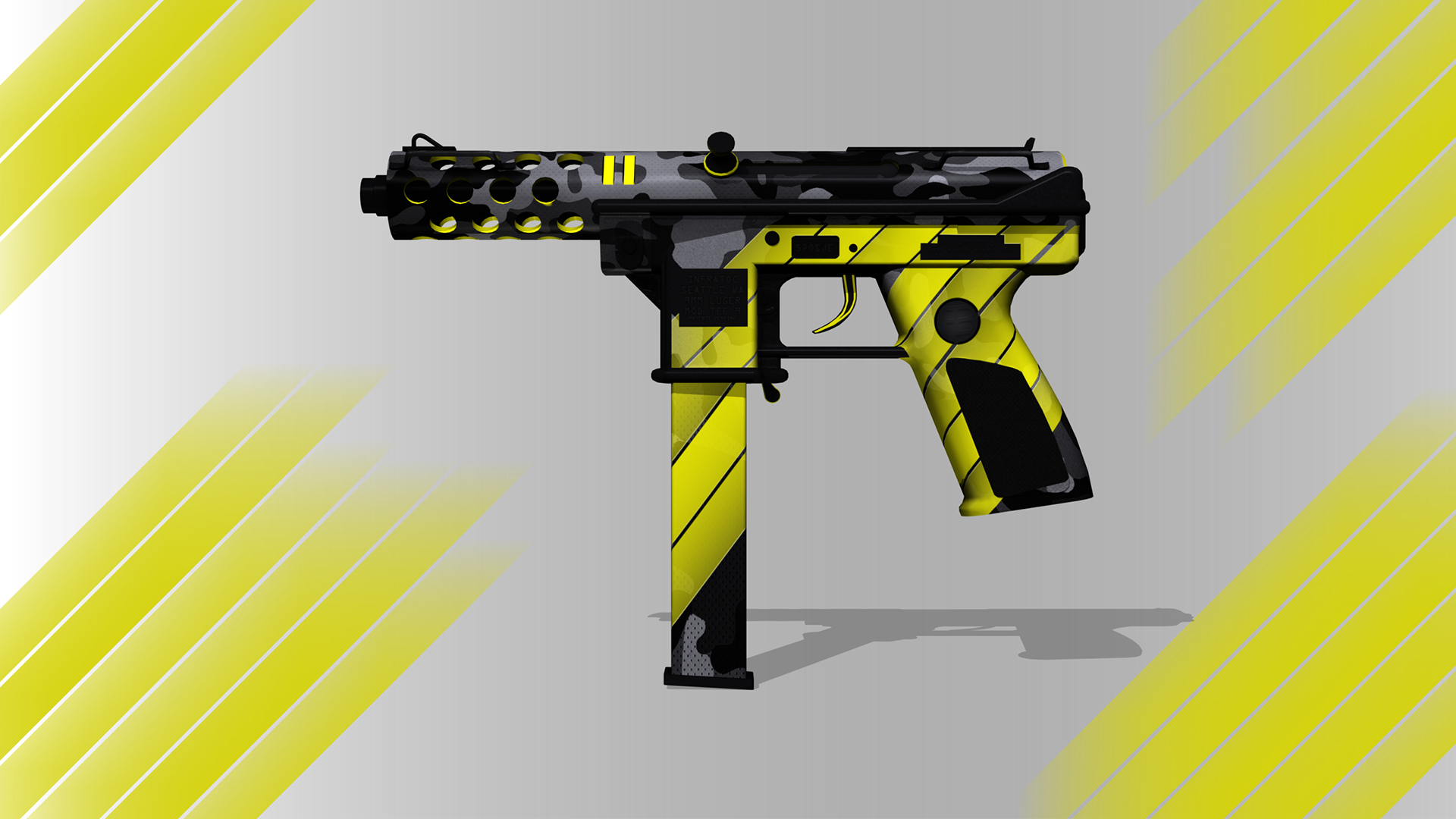 Neural
Collection by
FUCK
This is the NEURAL collection. I want to have some realistic details like the camouflage and mix it with modern art. I choose yellow because you don't see it very often on skins in CS:GO i hop you like it :)

Scratchy Collection
Collection by
ZuficK
A "Scratchy" Collection.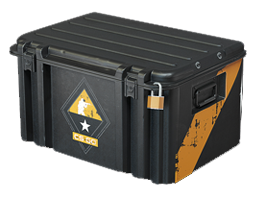 Community Weapon Case
Collection by
Gobelet™
COVERT - AK47 | Nightmare COVERT - Nova | Hyperbeast CLASSIFIED - G3SG1 | Executioner CLASSIFIED - MP9 | Koi CLASSIFIED - AUG | Fusion RESTRICTED - P250 | Shark RESTRICTED - M249 | Reactor RESTRICTED - M4A1-s | Ninja RESTRICTED - Glock18 | Huss4r...

Linnyker Case
Collection by
Johnny
Trying to get a perfect combination of skins for a new CS:GO case

Seeker
Collection by
Andy
This collection includes all of Seeker skins created that are created by Andy. All of the skins use vector based cartoon-like art and they're not made to be "serious looking". My goal was to get these weapon finishes look fancy and that way they could be ...

Vortex Collection
Collection by
Skeletas
Vortex Collection: -AK47 -Glock18 -M4A4 -P90 -P250 -P2000 -Tec9

Chemical Alia's Weapon Finish Collections
Collection by
Chemical Alia
Just a quick link to some of the skins I'm most proud of!

X-TR Collection
Collection by
Mîchu2k
X-TR collection Includes 3 skins : -- m4a1-s -- Ak-47 -- usp-s

Sticker Collection | Vol. 2
Collection by
Andy
This collection includes all Counter-Strike: Global Offensive stickers that are made by Titan Workshop (Krios and Sleepykins). Stickers are made in goofy style and none of them are meant to look photo realistic, our take on them is pretty ridiculous. Thou...

The Brass Dragon Collection
Collection by
Khan
Shall the Power of The Brass Dragon Watch over you in Battle!

FROZENHEART
Collection by
Aléxander @GFX


Oogly Collection
Collection by
naanie
The Oogly Collection is a new, randomized, 90s themed collection. The Oogly Collection combines the simplistic geometric artistry of the 90s with bold colors coming in four different stylistic choices. This is only my second time working with skins (my pr...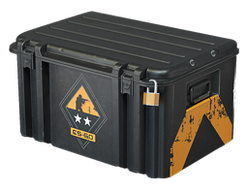 Community Weapon Case 2
Collection by
Gobelet™
COVERT - M4A4 | Tribute (wasteland rebel) COVERT - P250 | Asiimov CLASSIFIED - Fiveseven | Watchman CLASSIFIED - Tec-9 | Argent CLASSIFIED - Famas | Pegasus RESTRICITED - Glock18 | Scoria RESTRICITED - Desert Eagle | Red Galaxy RESTRICITED - AK47 |...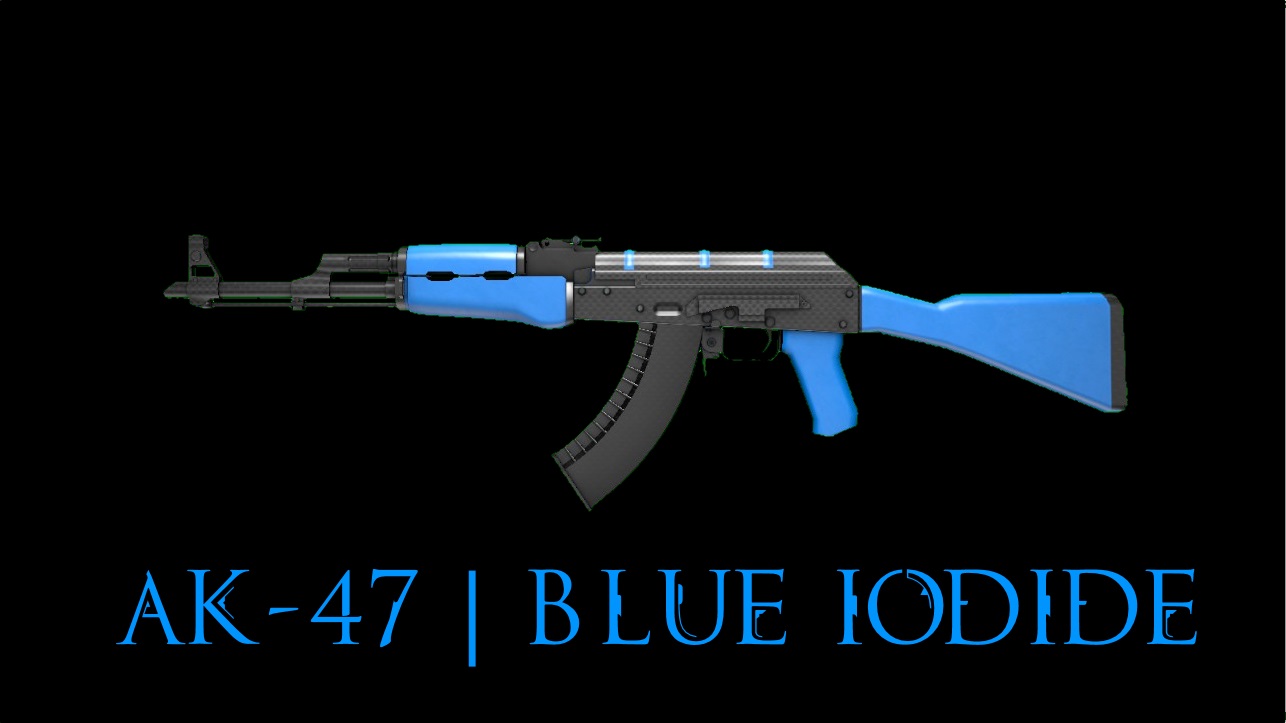 Blue Iodide
Collection by
Kelldker
This is a collection for my Blue Iodide skins.

CS:GO Weapon Case 5
Collection by
Princess Kenny
This is a CS:GO Weapon Case of just Rifles, relating to CS:GO Weapon Case 3... which was a case containing only pistols. Blue: AUG | Fast Forward Famas | Shark Armour G3SG1 | Sandstorm M4A4 | Elite Build Purple: SG553 | Wings SSG 08 | Frost Ja...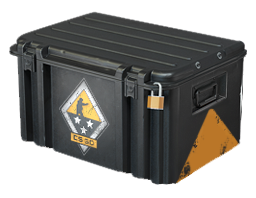 Community Weapon Case
Collection by
tera
AK-47 | Radioactive - Cato P90 | Kraken - Zaphk AWP | Space Blaster - RuHrPoTtAsi Deagle | Anzu (Green, Gunsmith) - Xilick M4A1 | Witch - ٩[ViP]•х4яPoLIнǾoصGOLIAT Galil | Uratoxic - jjBryaaN...

Prometheus | Collections
Collection by
PblCb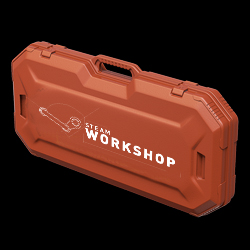 Workshop Weapon Case
Collection by
A Startled Horse
COVERT - Throwing Knife COVERT - AWP | Blue Angel COVERT - P90 | Frostbite CLASSIFIED - AK-47 | Demonic CLASSIFIED - FAMAS | PEGASUS CLASSIFIED - Sawed Off | Retro Glitch RESTRICTED - G3SG1 | EXECUTIONER RESTRICTED - UMP-45 | Aloha RESTRICTED - P2...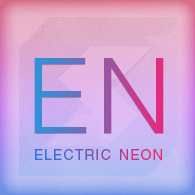 Electric Neon
Collection by
silpheR
A pearlescent-styled patina design for the M4A1-S and USP which change colour as the weapons wear; shifting from electric blue when Factory New to cherry red when Battle-Scarred. This collection gives players subtle changes in colours allowing for mor...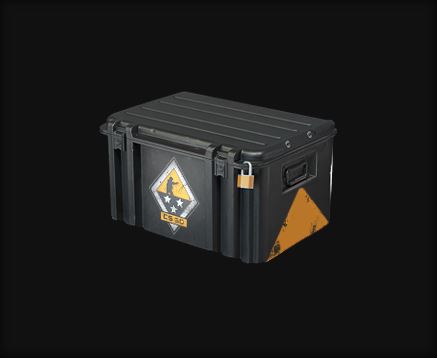 CS:GO Weapon Case Delta
Collection by
Parxy
A few skins thrown together which I think would make a decent case. Please leave suggestions, my tastes aren't the best. Also needs a name, something bullshitty reminiscent of Falchion/Chroma/Phoenix or something original. None of these skins are mine,...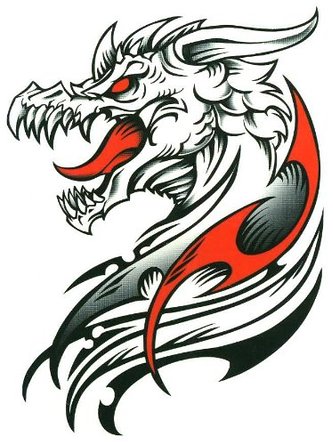 Red Korinstraz
Collection by
Dubstar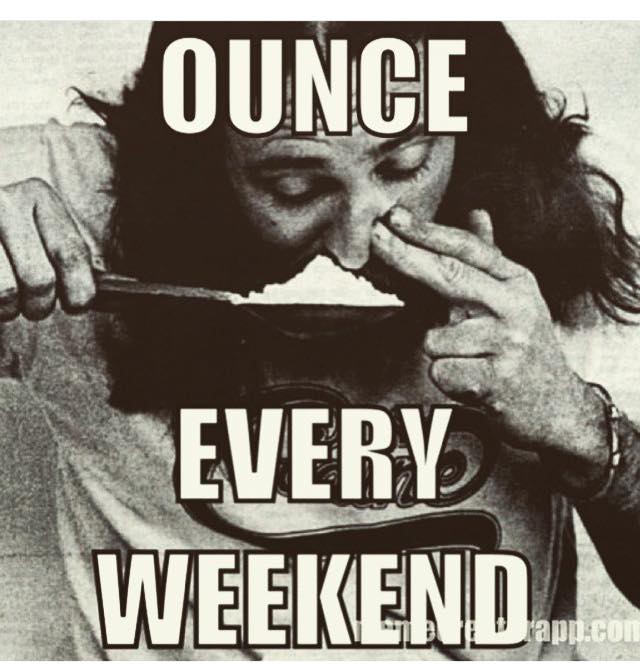 Counter-Strike
Collection by
♠Vanquisher征服者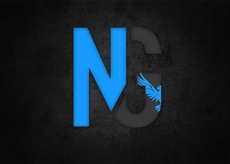 The Nightly Grind Server Maps
Collection by
Puzzle
The Official map pool for The Nightly Grind's Counter Strike: Global Offensive 5v5 custom map server. Subscribe for no downloads in between server map changes and easy access to the server!


Winter Night
Collection by
Ruvaak
Just a bunch of my Winter Night skins. Snow is as is the Moon