Showing 667-675 of 46,392 entries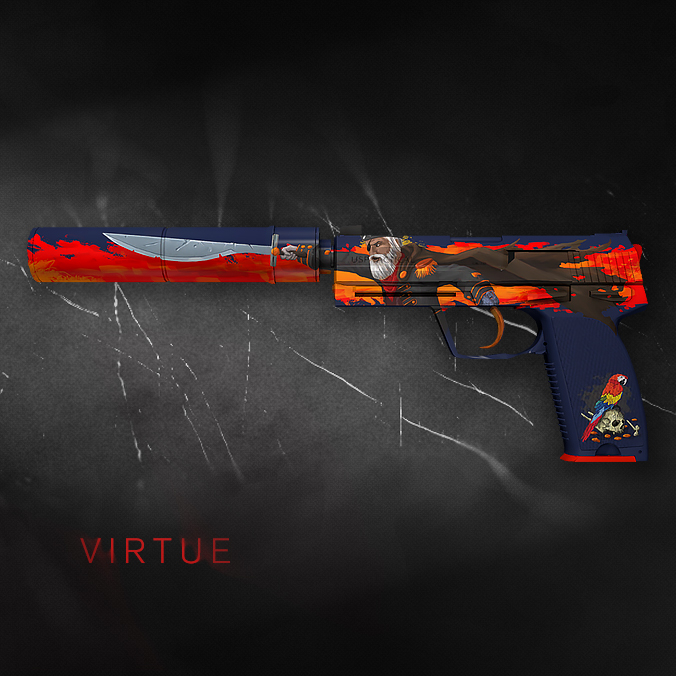 Virtue
Collection by
Algis
Main idea was to use design of USPs weapon. So I thought to make a pirate hook from trigger. And then everything went around that. There is also a skull under parrot. It's a skull of DDOSer. :D There are DDOS letters on it as scratches. :-) Thank y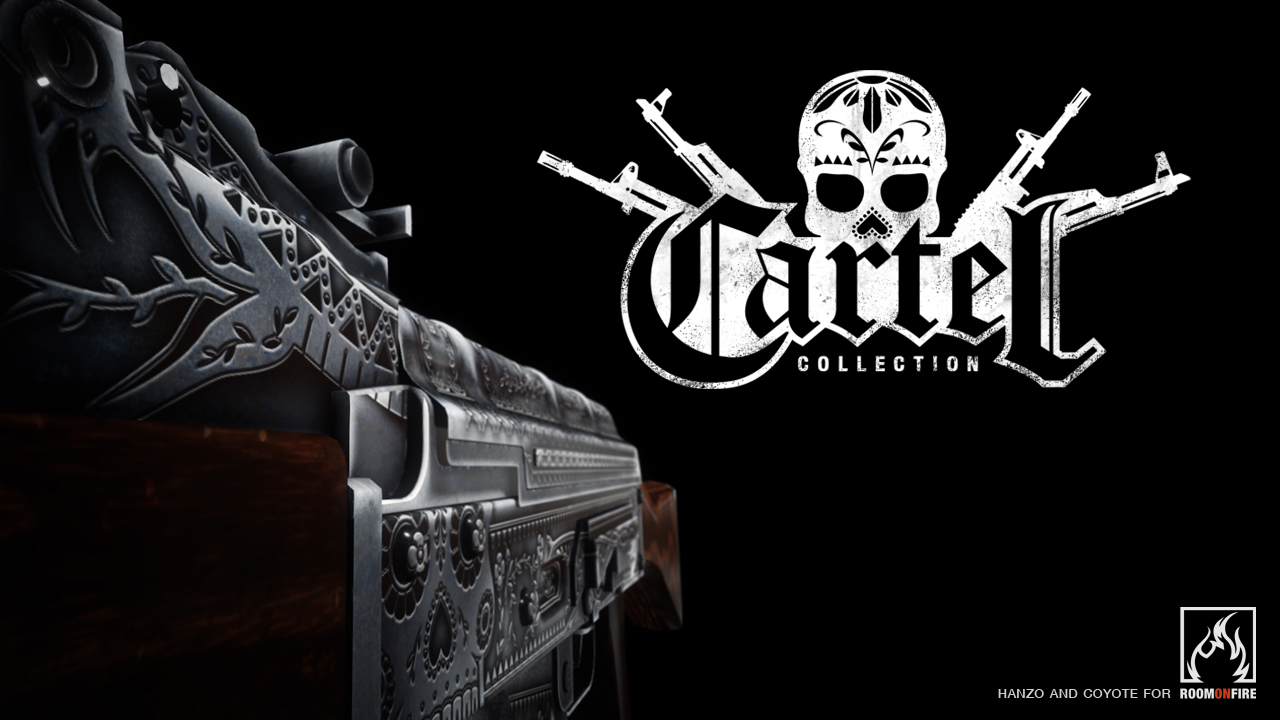 Cartel
Collection by
Anders
The Cartel collection is the 2nd skins collection released by Room On Fire and designed by Hanzo and Coyote! It offers a unique and exciting design for everyone with an eye for detail and apprecation for the artwork involved!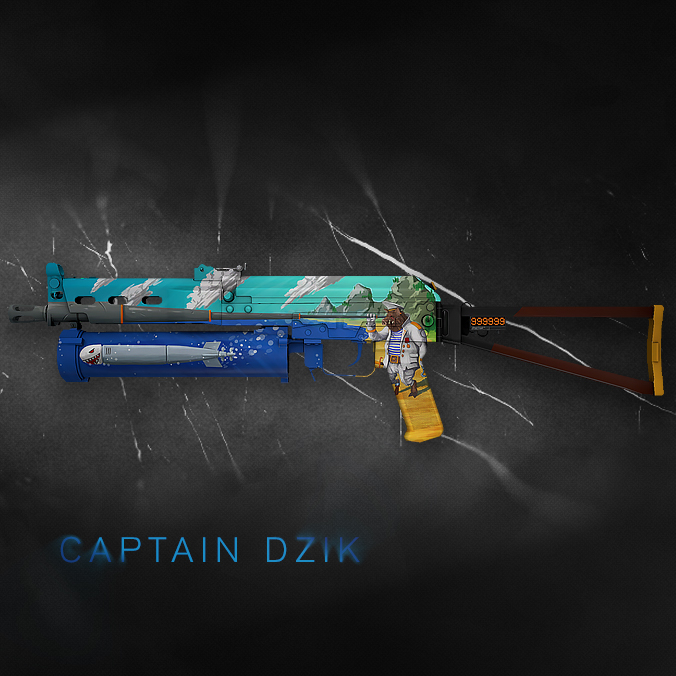 Captain Dzik collection
Collection by
Algis
Well you better hide before this Captain will launch a torpedo into you. He can see everything from barrel with his telescope. Run for your lives. :D Thank you for support! <3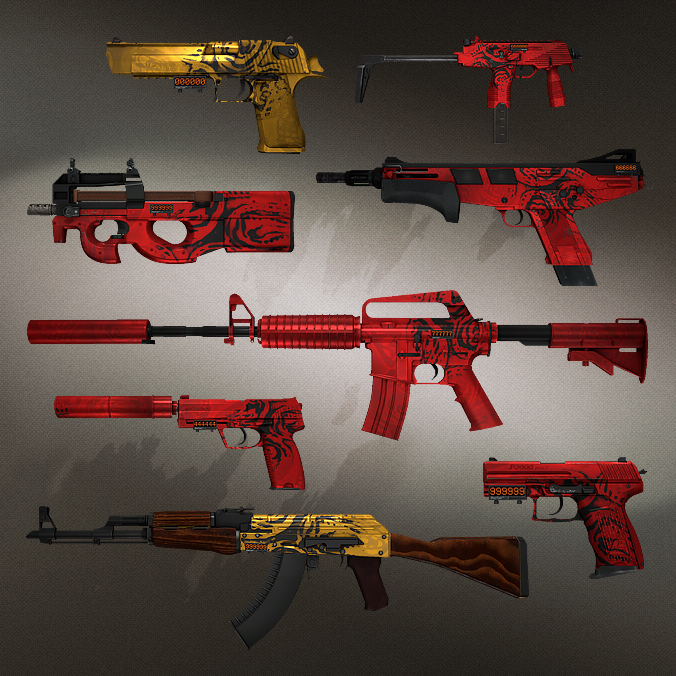 Tangle skin collection
Collection by
Algis
New collection of skins. Rather simple, but elegant in my opinion. Without all those drawings and stuff that belongs in dota2, not cs:go.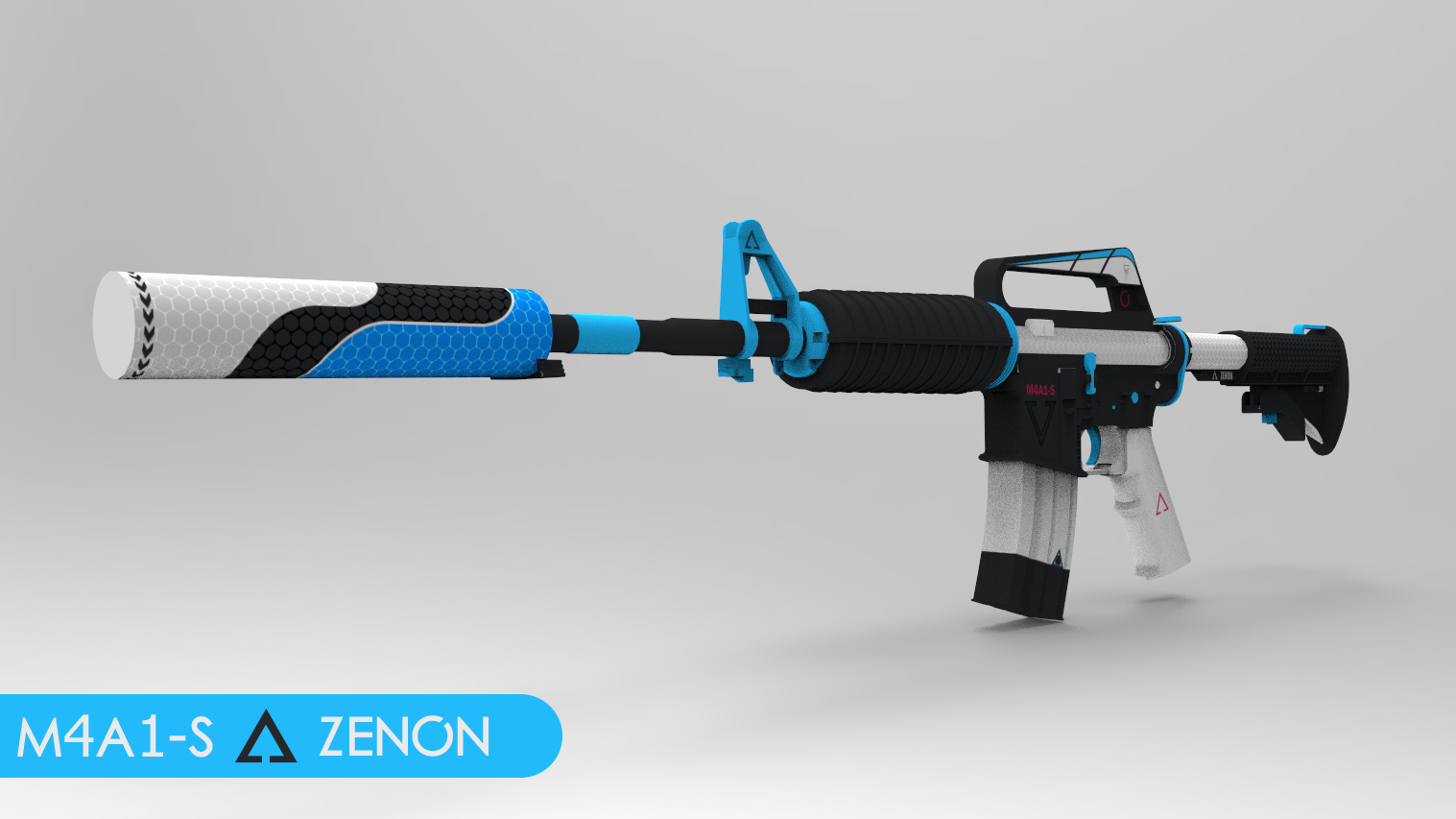 Collection Zenon
Collection by
除 Krom

Blood Swarm
Collection by
Algis
Since you people liked UMP - Gluttony a lot. I decided to change theme a bit, but make a similar styling AWP skin. Here you go - Piranhas. :-) Bloody water and dangerous fish all around! Even with lots of red/orange on it, I balanced the color so it do

Pro / Tournament Collection
Collection by
NextgenZ-
Special Creations for team professionnal and tournament organization. Partners : - Fnatic - Navi - 3DMAX - ESWC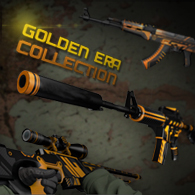 Golden Era
Collection by
Team Fnatic
Golden Era collection includes AK47, AWP and M4A1-S by creator Luke Millanta with feedbck from Fnatic's CS:GO team. www.fnatic.com www.facebook.com/fnatic www.twitter.com/fnatic www.youtube.com/fnatictv www.twitter.com/lmillanta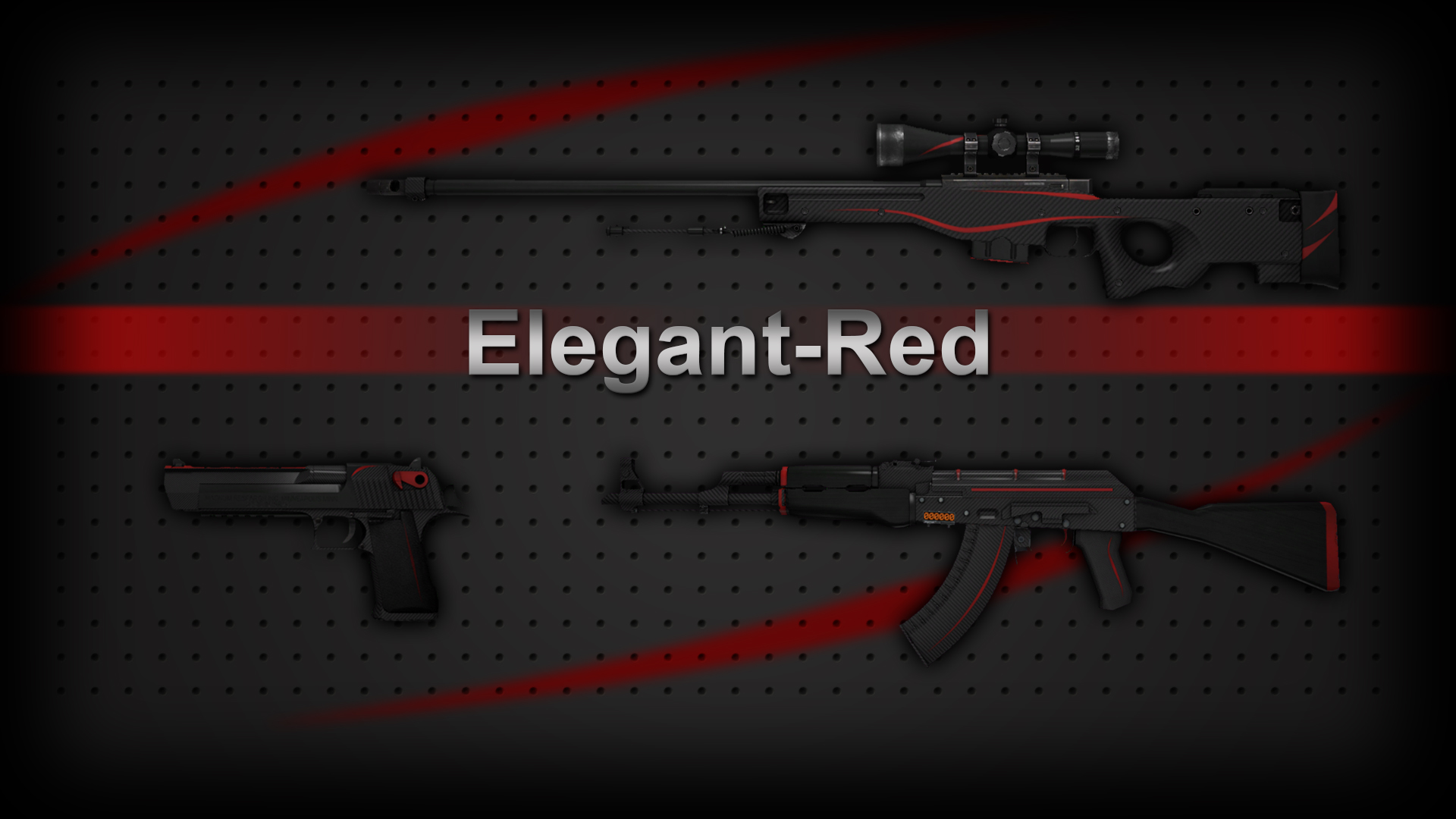 Elegant-Red (Redline) Collection
Collection by
EmKay
Due the high effort the creating of these weapon skins take, I can only upload them one by one. The Collection will be extended soon. If you want to keep updated please follow my Workshop: http://steamcommunity.com/profiles/76561198005082533/myworkshopfi