Showing 541-570 of 41,146 entries

TAKTIK
Collection by
blossomalex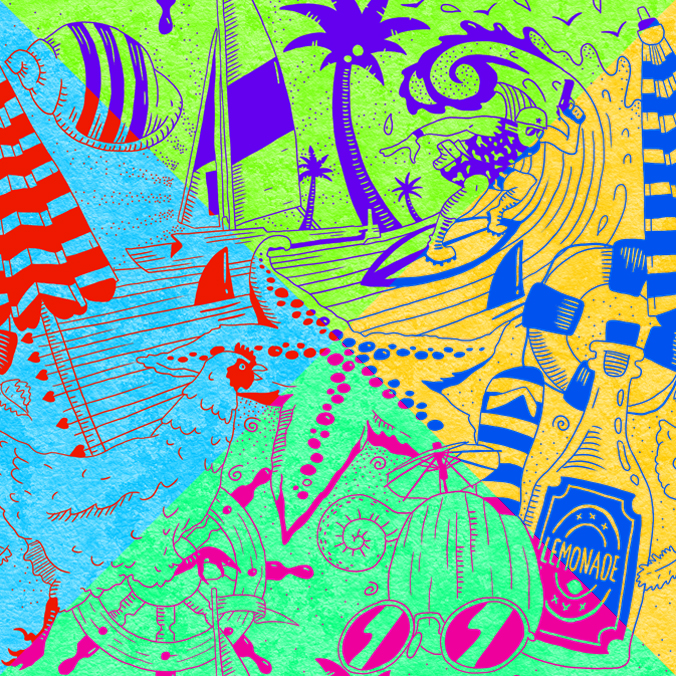 VACation collection
Collection by
Algis
New collection of skins. I have them in different colors, so if valve decide to take one, they can pick from many color choices. You probably know about VACation. So, I tried to approach it with a bit of humor. Hope you like it! <3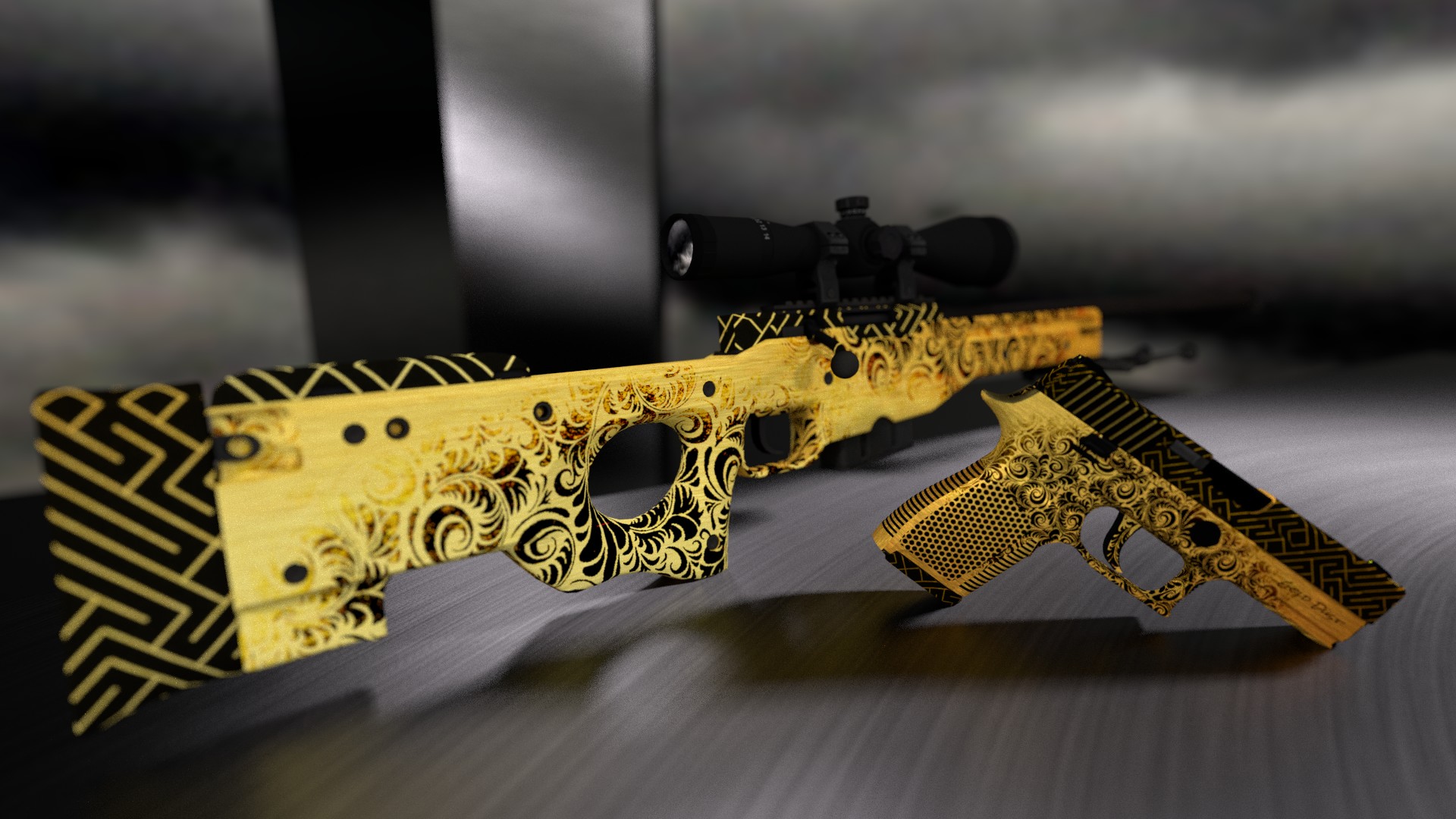 Gold Dust
Collection by
#HighwayToSilver
The Gold Dust series. The ultimate skin collection for the rich warlord. Subscribe to my workshop to find out when we upload the next Gold Dust and when the new Warlord-series arrives on the workshop! http://steamcommunity.com/profiles/76561198030133796/

Quicksilver collection
Collection by
Algis
Quicksilver cs:go skin collection. Enjoy! Rate up and favorite skins that you like! Thank you!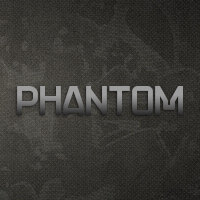 Phantom skins by Algis
Collection by
Algis
Phantom skins collection by Algis. Please rate/favorite if you like. And share with friends! :-)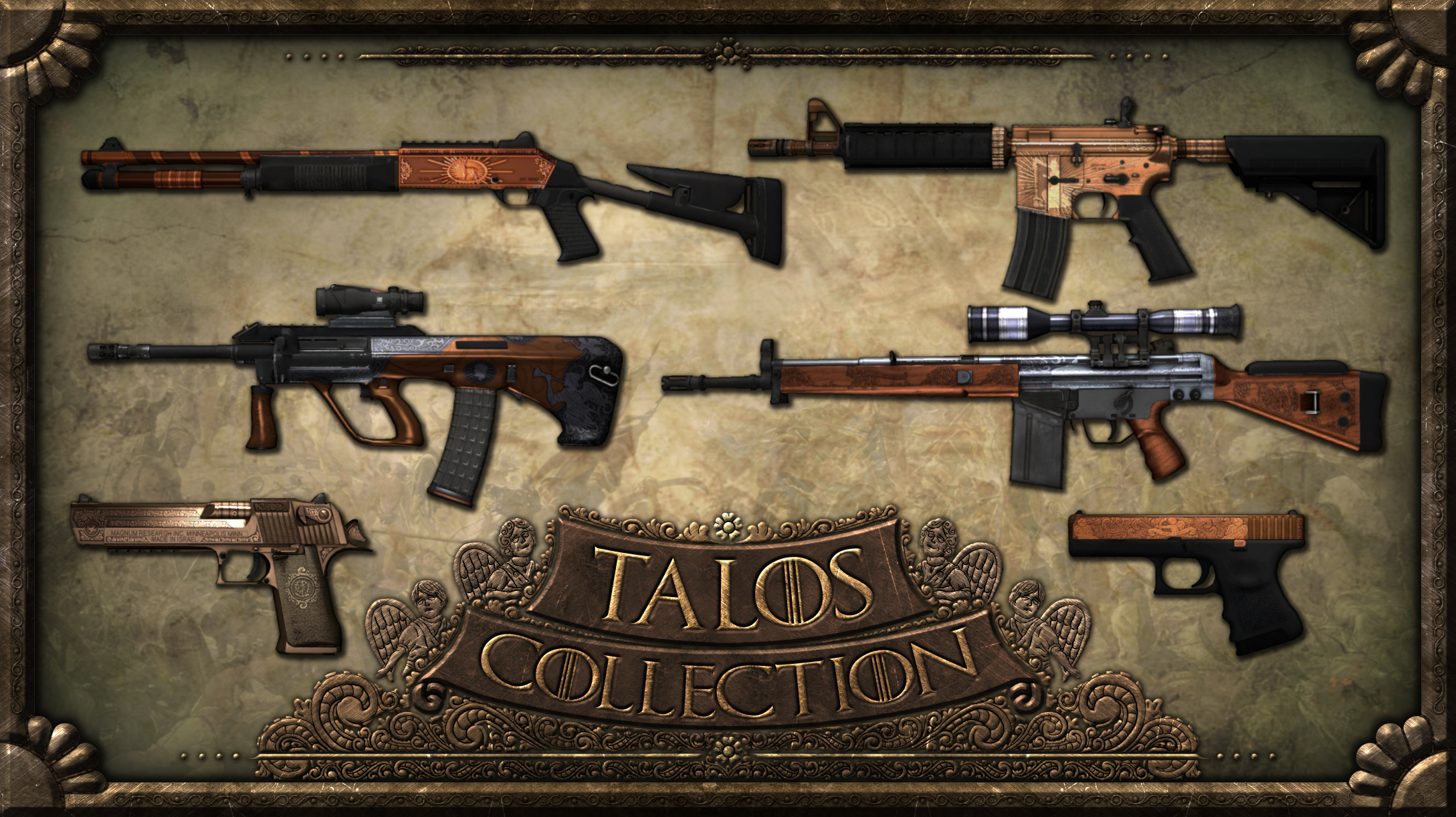 Talos Collection
Collection by
Von.Bonelli-XII
Hello everyone, I would like to present you the "Talos Collection". A compilation of 6 models featuring handmade scrollwork, engravings and Renaissance drawings. The name Talos comes from the giant man of bronze in Greek mythology, so all finishes are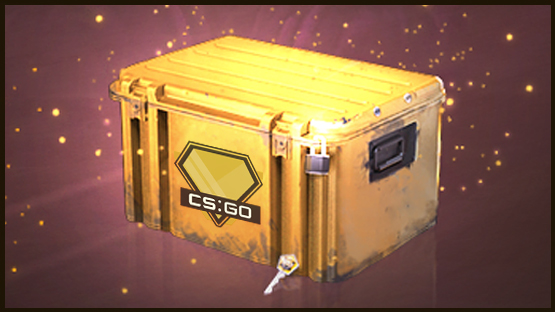 Halcyon Case | First Custom Case
Collection by
Endrit
First ever custom weapon case in the workshop, I will be publishing a new weapon every 1-2 days!

Hexteria Pistol Set
Collection by
DearDave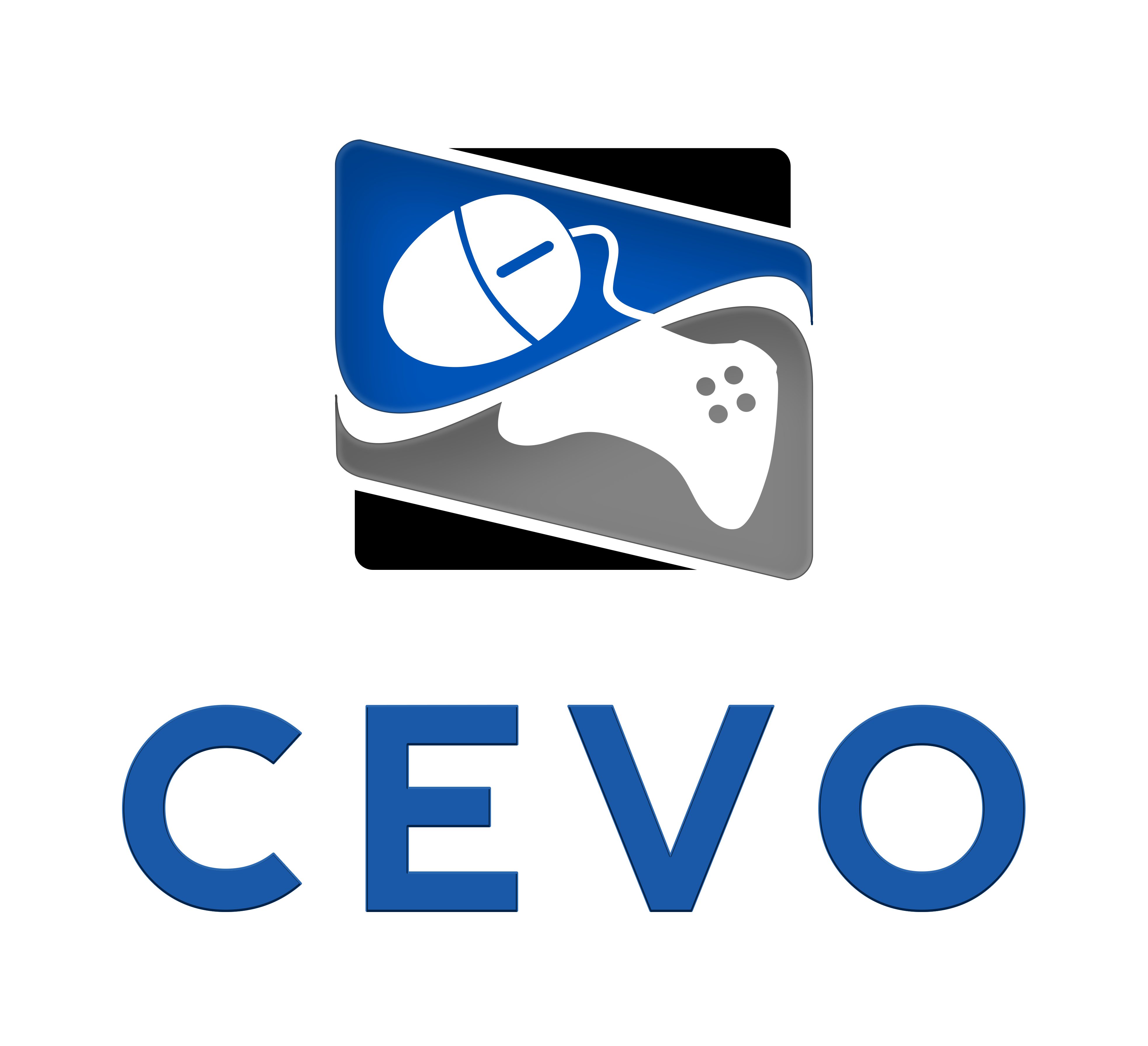 Official CEVO Mappack
Collection by
CEVO|Spangler
CEVO competitive map collection required for Season 8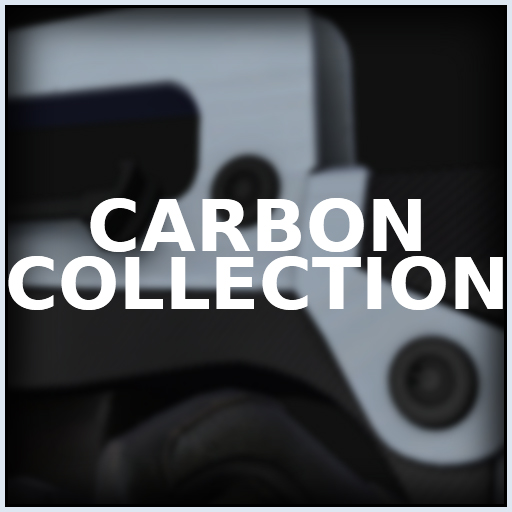 Carbon Collection
Collection by
[KC] Sir
A collection of my Carbon skins. http://gfycat.com/HelplessColdKestrel Use the collections page in my workshop to navigate to different patterns more easily. [im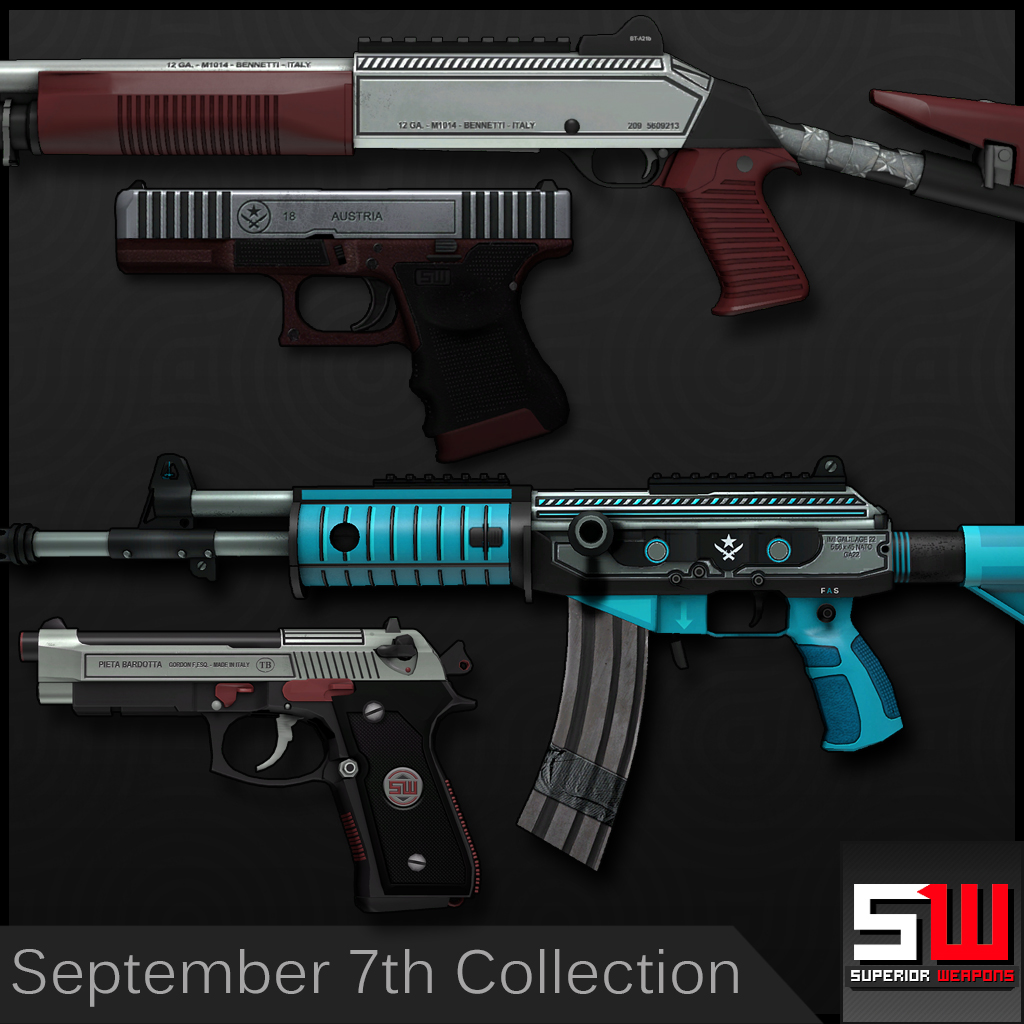 Superior Weapon's September 7th Collection
Collection by
Superior Weapons
Mil-spec and Restricted weapons can look cool too!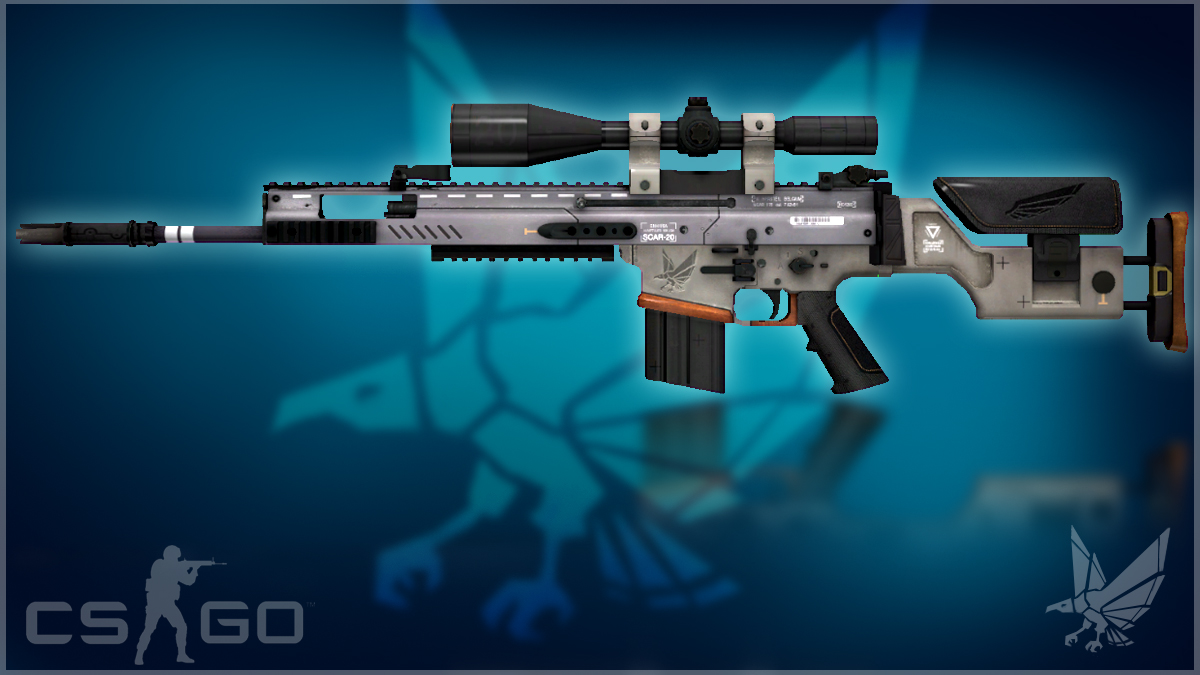 AERIAL COLLECTION
Collection by
SLIMEface - twitch.tv/slimefaces
Take to the skies! http://images.akamai.steamusercontent.com/ugc/271718911508999003/F2CDDB4CAE4173F34423423D9C0041E6C77DC902/ [url=http://steamcommunity.com/works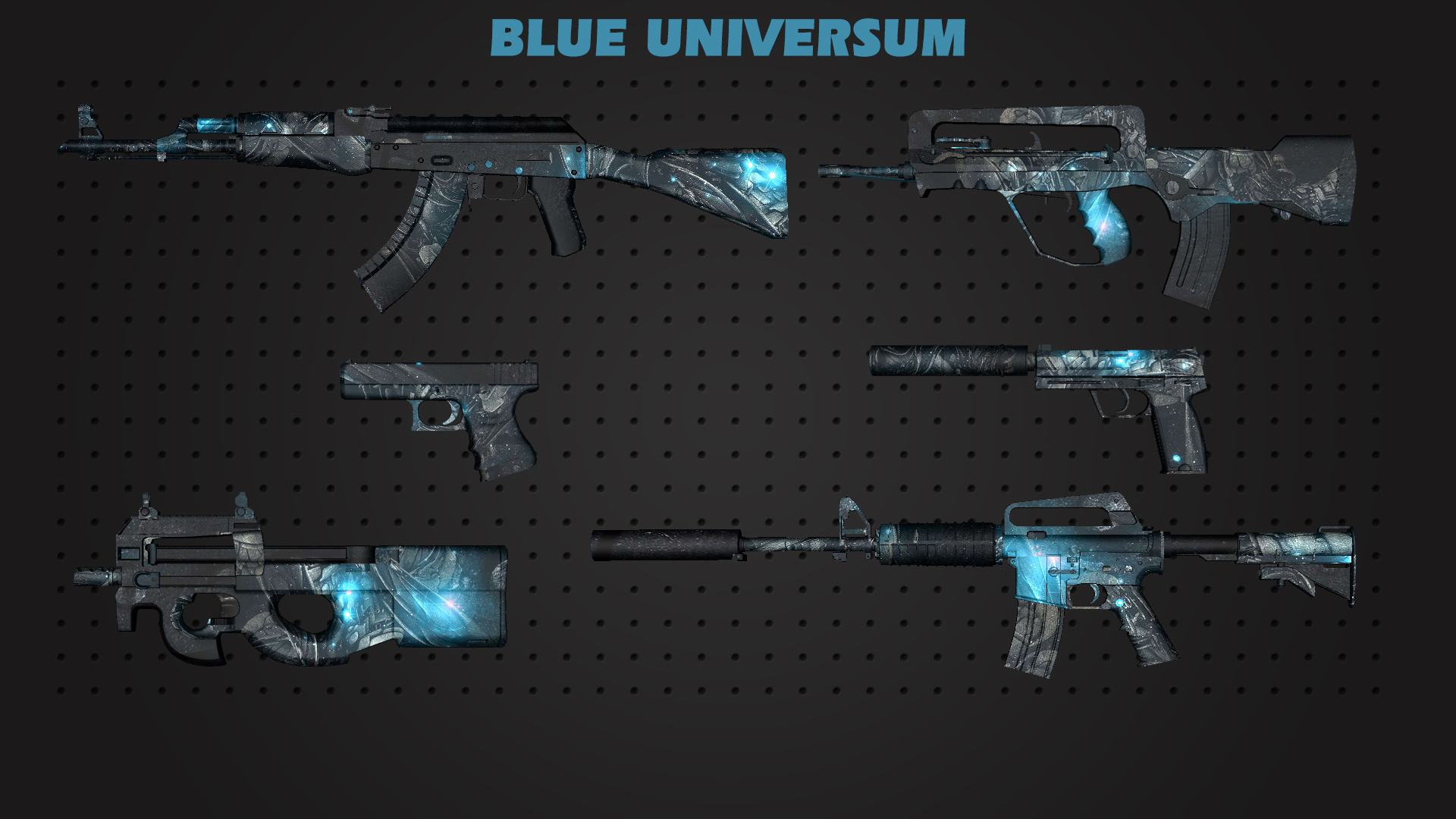 BLUE UNIVERSUM
Collection by
Döme

multihawk's Sticker Sheet
Collection by
Multihawk
A collection of my CS:GO stickers, most of which make a reference to the game in one way or another. Enjoy!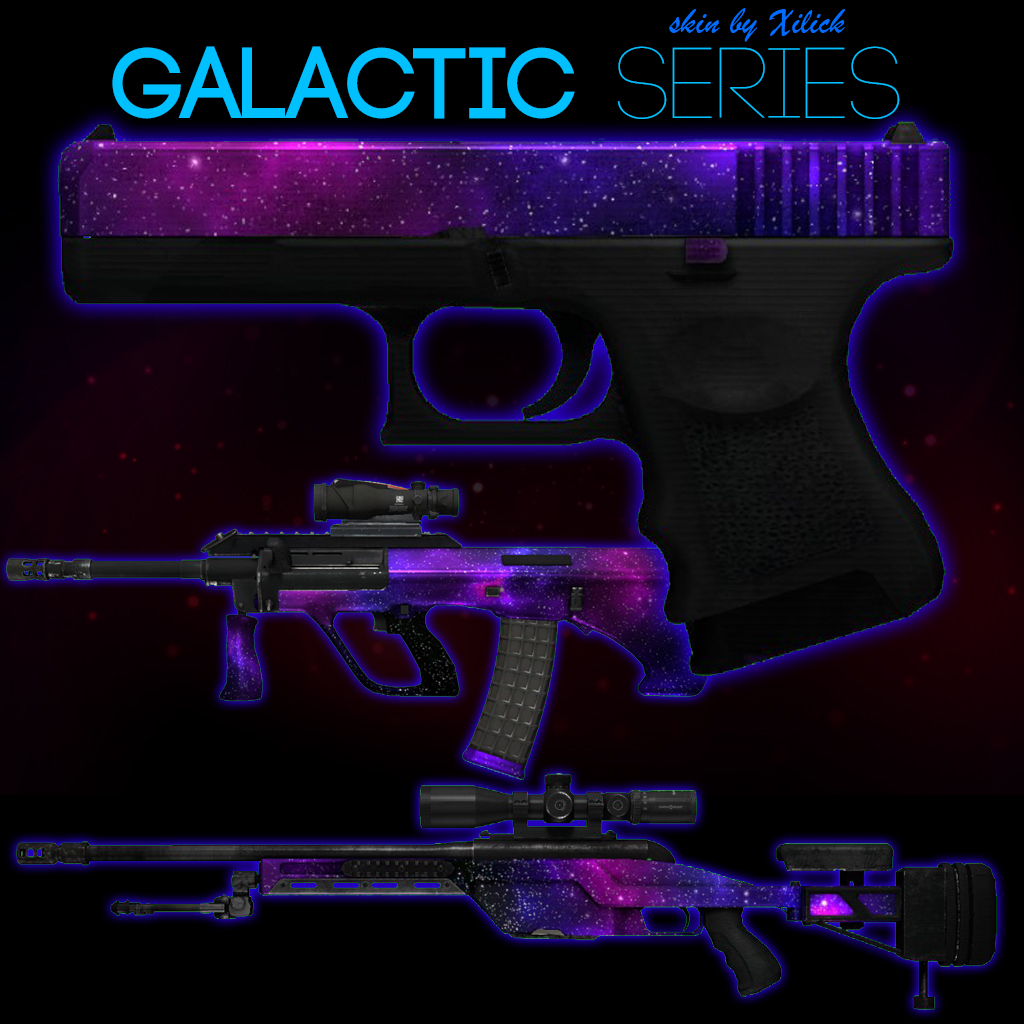 Galactic Series - Galactic Cavus Collection
Collection by
Xilick
Galactic Series After a big succes of the skins, I decided that making a collection wouldnt be bad idea. The pattern is my own work in photoshop. The pattern's colors are not equally divided, resulting in Blue and Purple color being the most common, D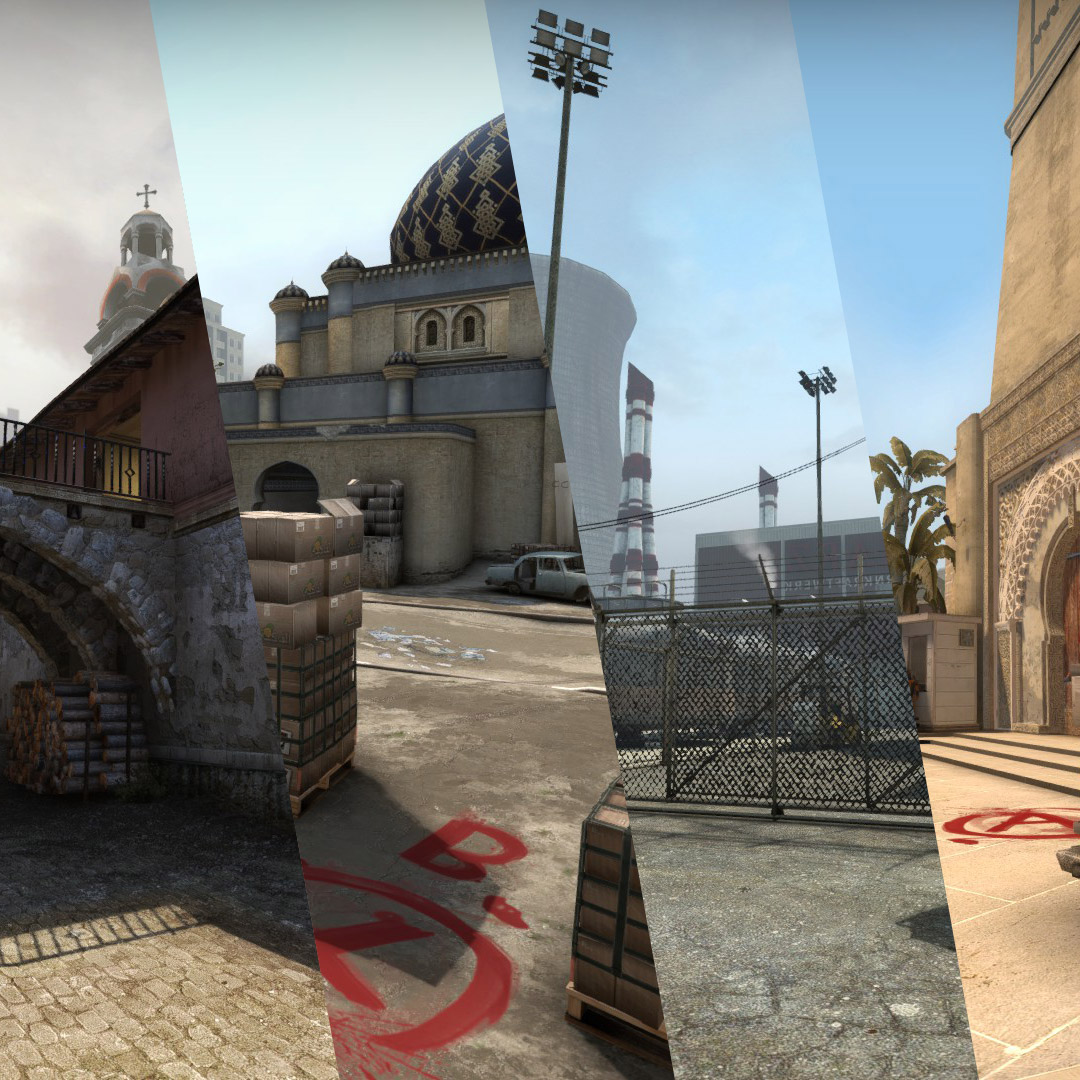 CSGO Mirror Maps
Collection by
Blade x64
Incomplete collection of official CSGO maps unofficially mirrored. Double D doesn't know what he's talking about.

AWP | The Red Reaper
Collection by
☆ Mr.PapaBär 💕 K
If you want to used this skin in CS:GO, i would appreciate it a lot if you'd Like, Favorite and Share it. The more Comments, Favorites and Likes it gets, the higher the Chance that the Skin will be added in one of the newer Collections. Thank you for your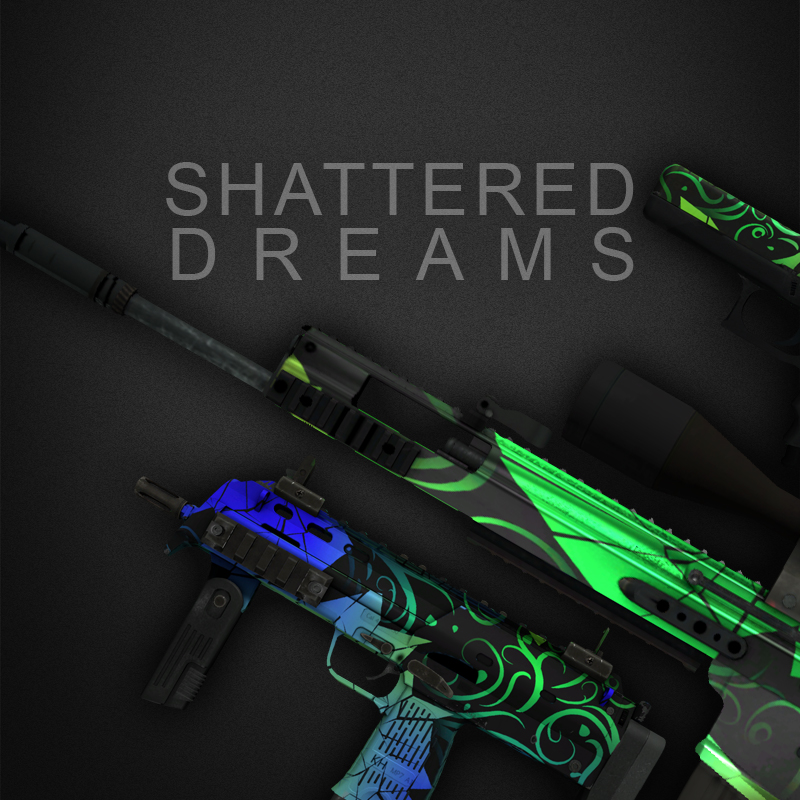 Shattered Dreams Collection
Collection by
EmKay
Before you vote please remember that this collection is supposed to fit in the mil-spec category.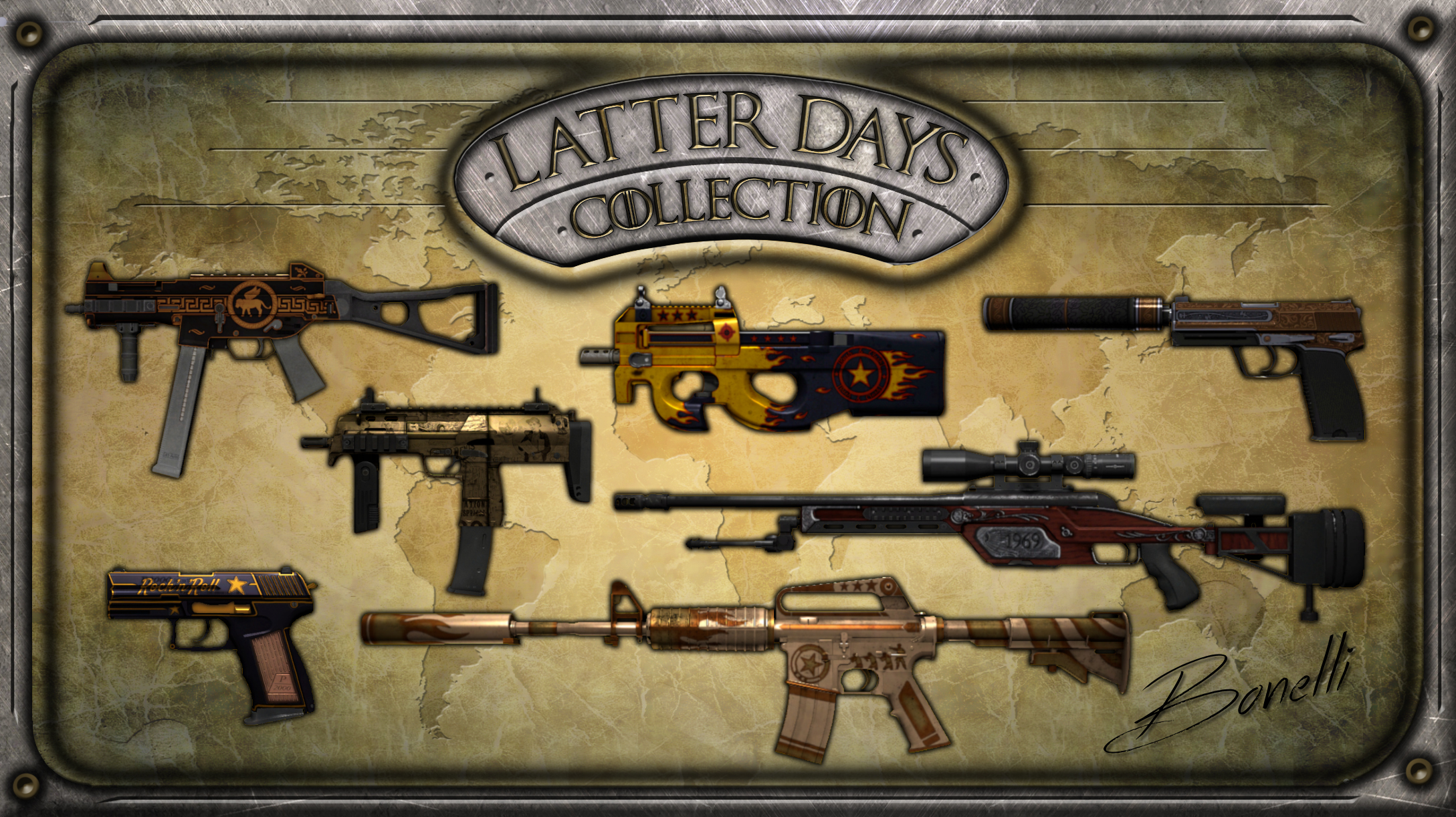 Latter Days Collection
Collection by
Von.Bonelli-XII
Hello everyone, Now, I would like to present you the "Latter Days Collection". In this compilation, a bit more modern than the previous, I made 3 models from my personal preference and 4 attempts with innovative styles. Once again, I really hope you app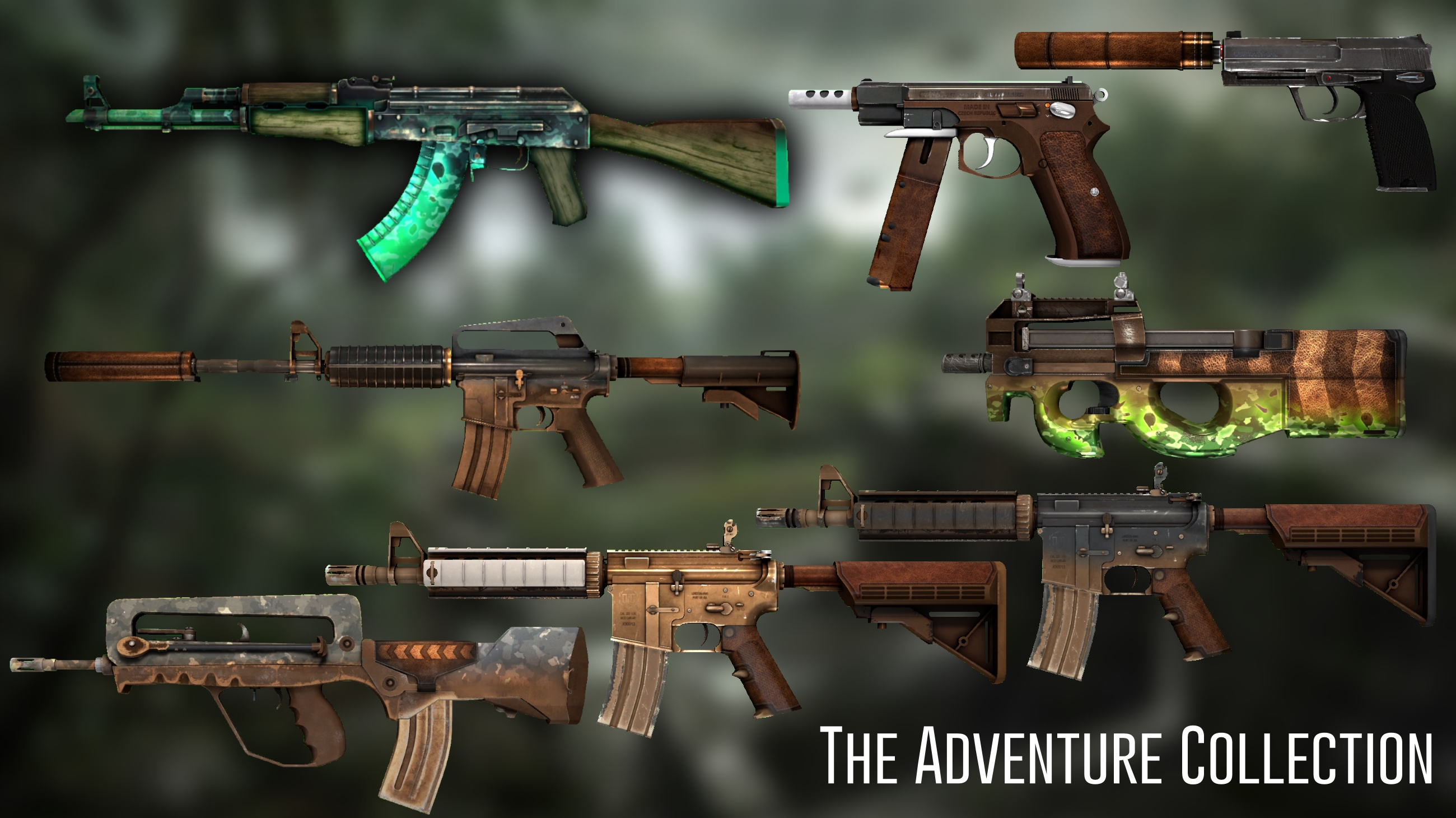 The Adventure Series
Collection by
SjiZzZLe
A collection for raiders and explorers. Check my workshop here: http://steamcommunity.com/id/sweex1o9/myworkshopfiles/?appid=730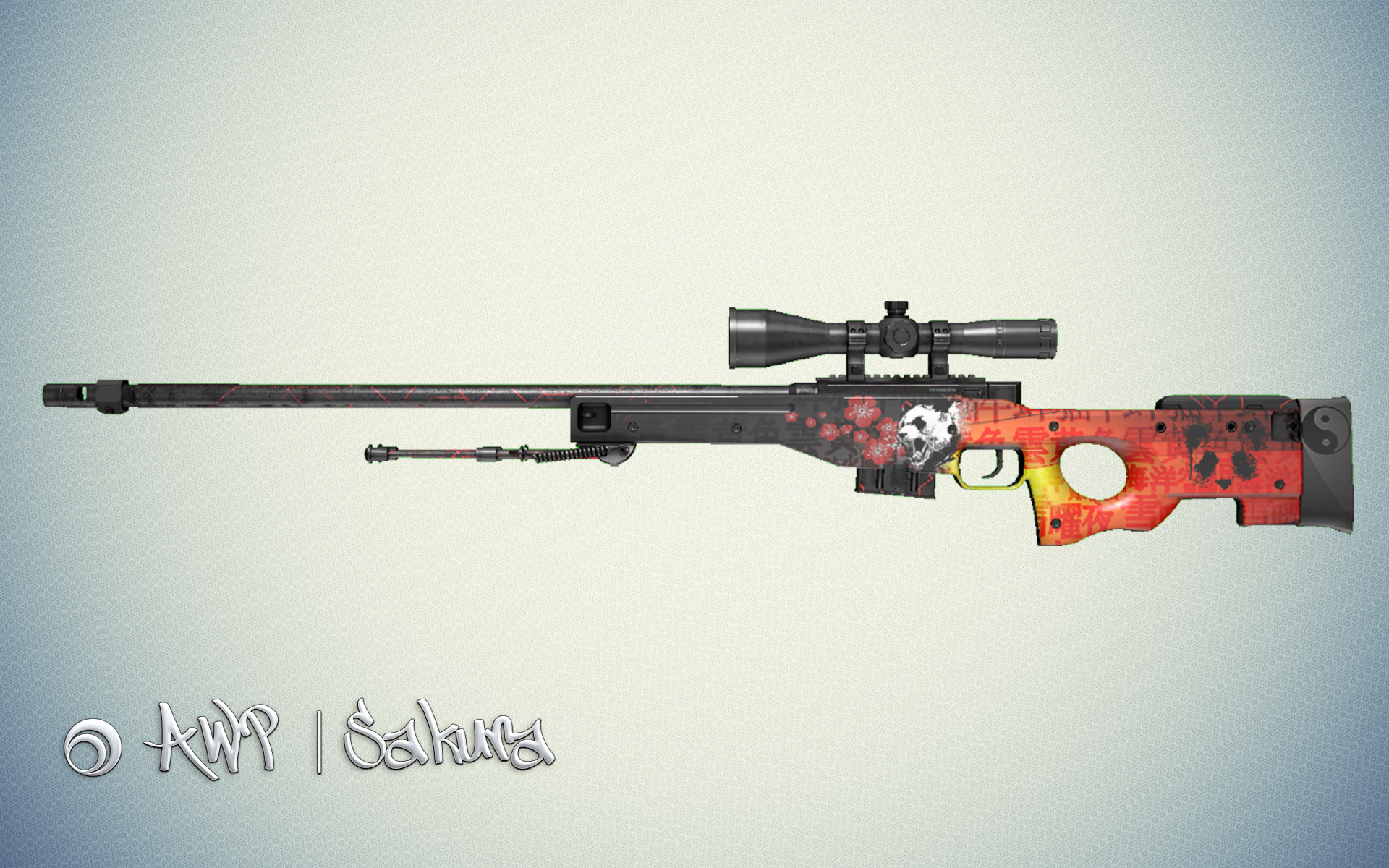 AWP | Imperator
Collection by
YT - ShellyGanZTV
Guys! This is my first work in Steam WorkShop so do not judge strictly. Please Rate and Share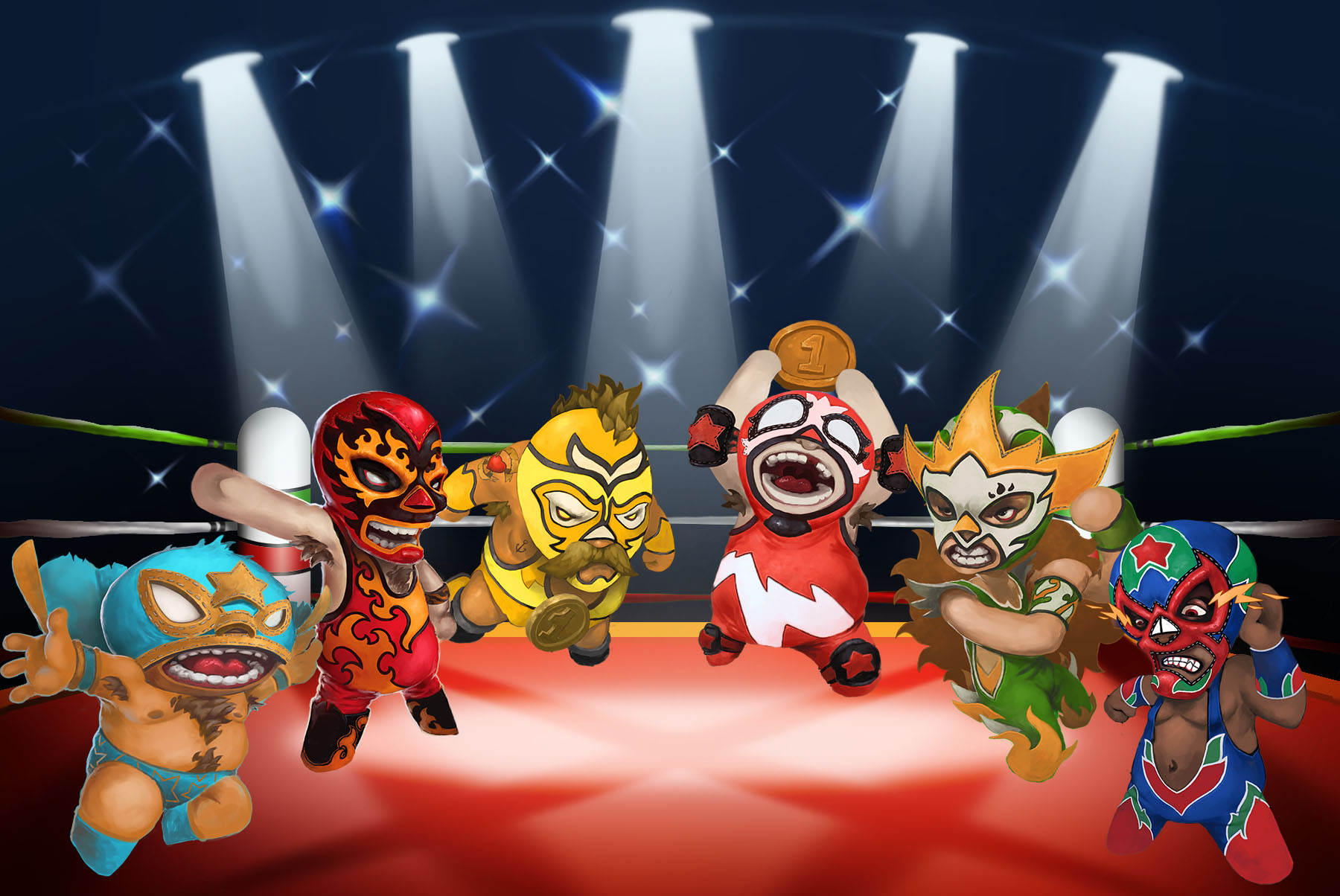 Team of crazy Luchadors
Collection by
ninjasia
Team of crazy Luchadors is ready to stand on the "LOS BANOS" arena! They will use all their tricky skills to fight against dirty Cheaterros! Flame Master - He is one of the hottest fighters in our arena. You never know when he will set his opponents mus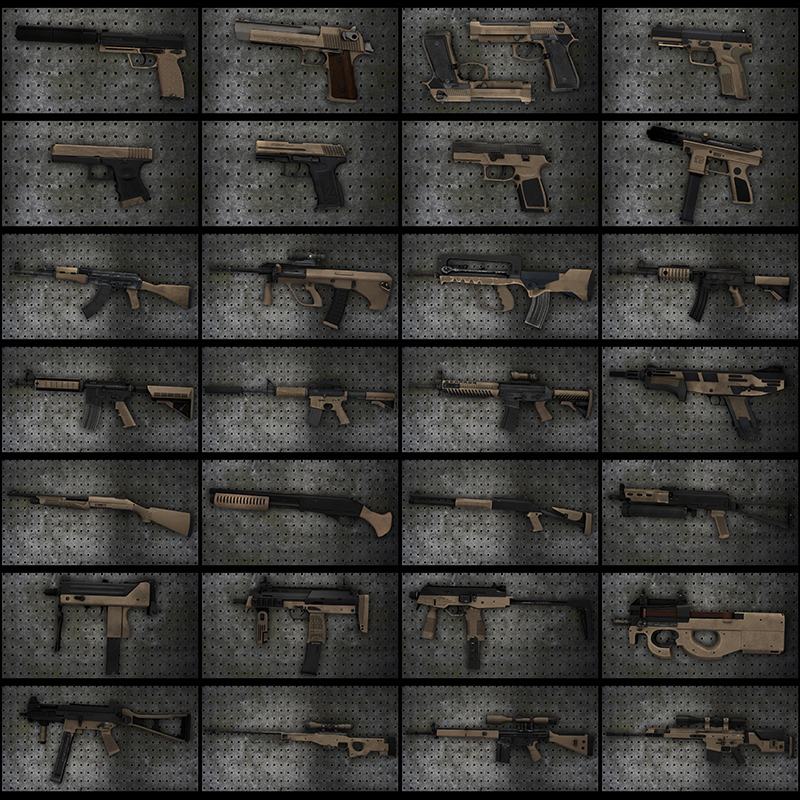 Tactically Tan
Collection by
Senescent
Tactically Tan is a collection of subtle skins aimed at maintaining the vanilla aesthetic. --- Thanks to /r/GlobalOffensive and my bestest friend Tibsmar for tons of feedback!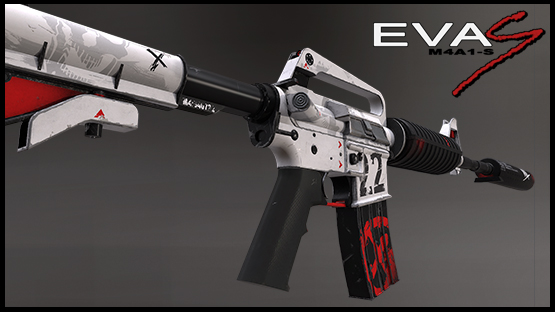 EVA M4A1-S
Collection by
SA_22
EVA M4A1-S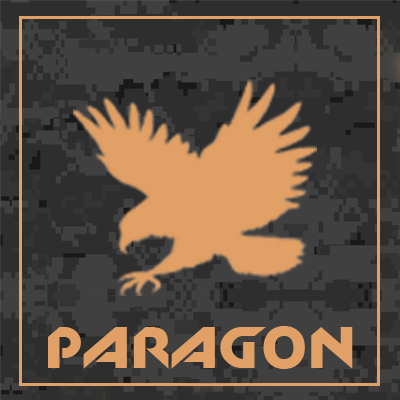 Paragon Collection
Collection by
Asmondius
Hello, paragon is my main line of skins. I plan add to this collection: glock, aug, usp and m4a4 see soon.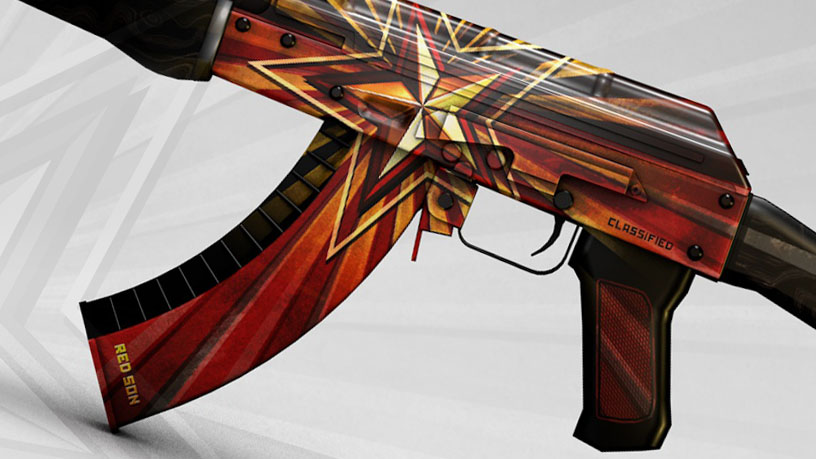 Collection of Sons
Collection by
Jacko
All "Son" weapons collection. All these weapons in this collection have long and deep history. If you want to learn more about, just check the page of each weapon.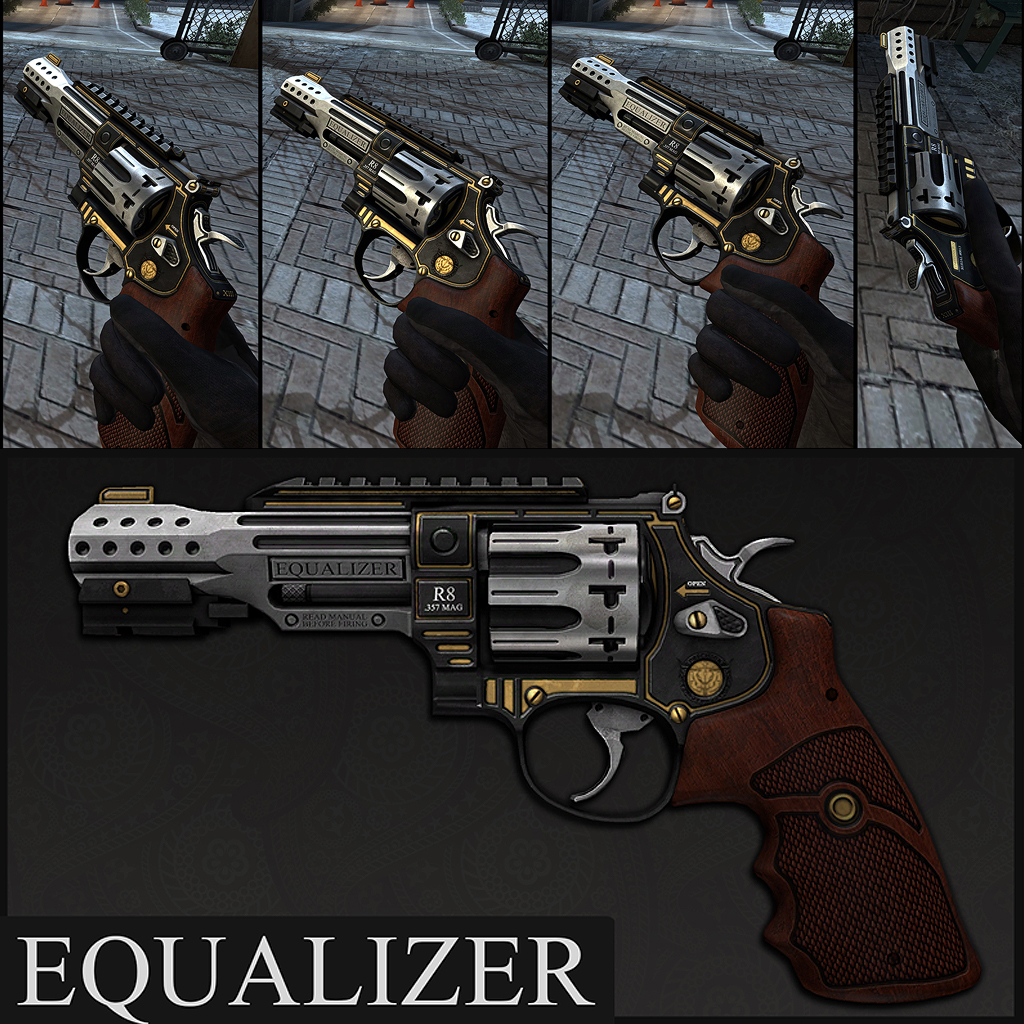 EQUALIZER
Collection by
Superior Weapons
Valve created silvers and global elites, the R8 Revolver made them equals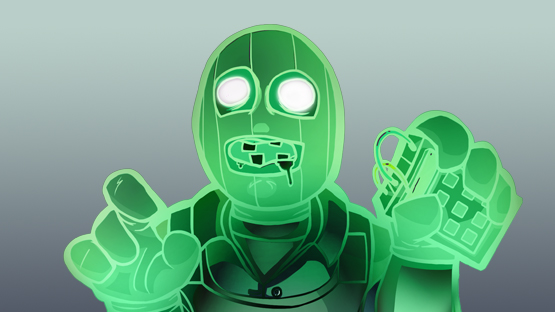 Halloween Sticker Collection
Collection by
SleepykinSan
The collection of stickers I made in honor of Halloween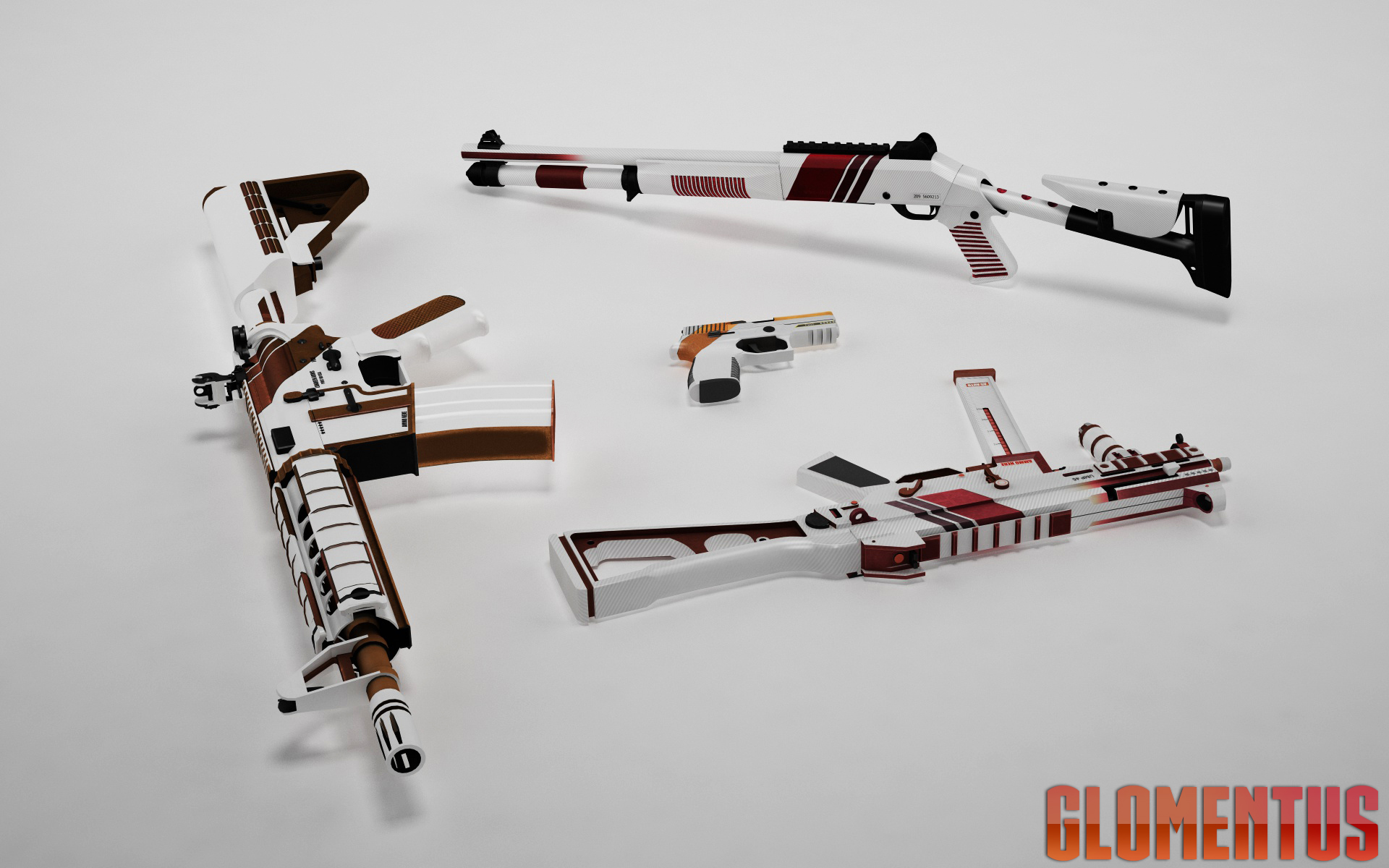 Glomentus
Collection by
Bastaz
New skin collection, is executed in a cyber style. Hope you like it! If you do, please rate/favorite and share!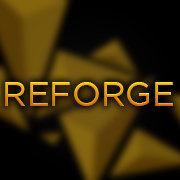 Reforge Collection
Collection by
ross