Showing 541-570 of 46,467 entries

[Z] Collection NextgenZ
Collection by
NextgenZ-
Welcome to my personal collection of my creations. This collection will complement as temp. All types of creations: Futurist, Fantasy, etc ... for different tastes. Other creations come later. Follow me or subscribe! All creations are finish with Ado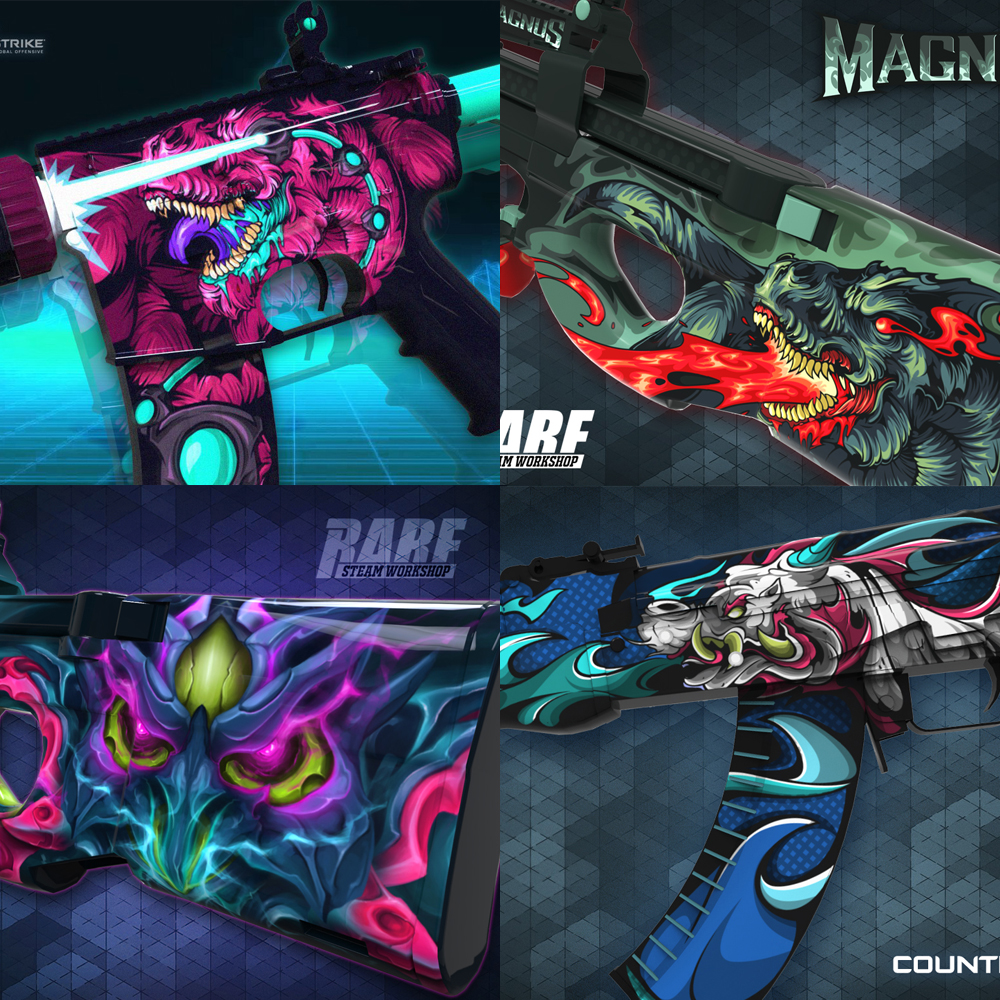 Horrors
Collection by
RR3
Custom Skins For CS:GO http://i.imgur.com/FyqT6jl.png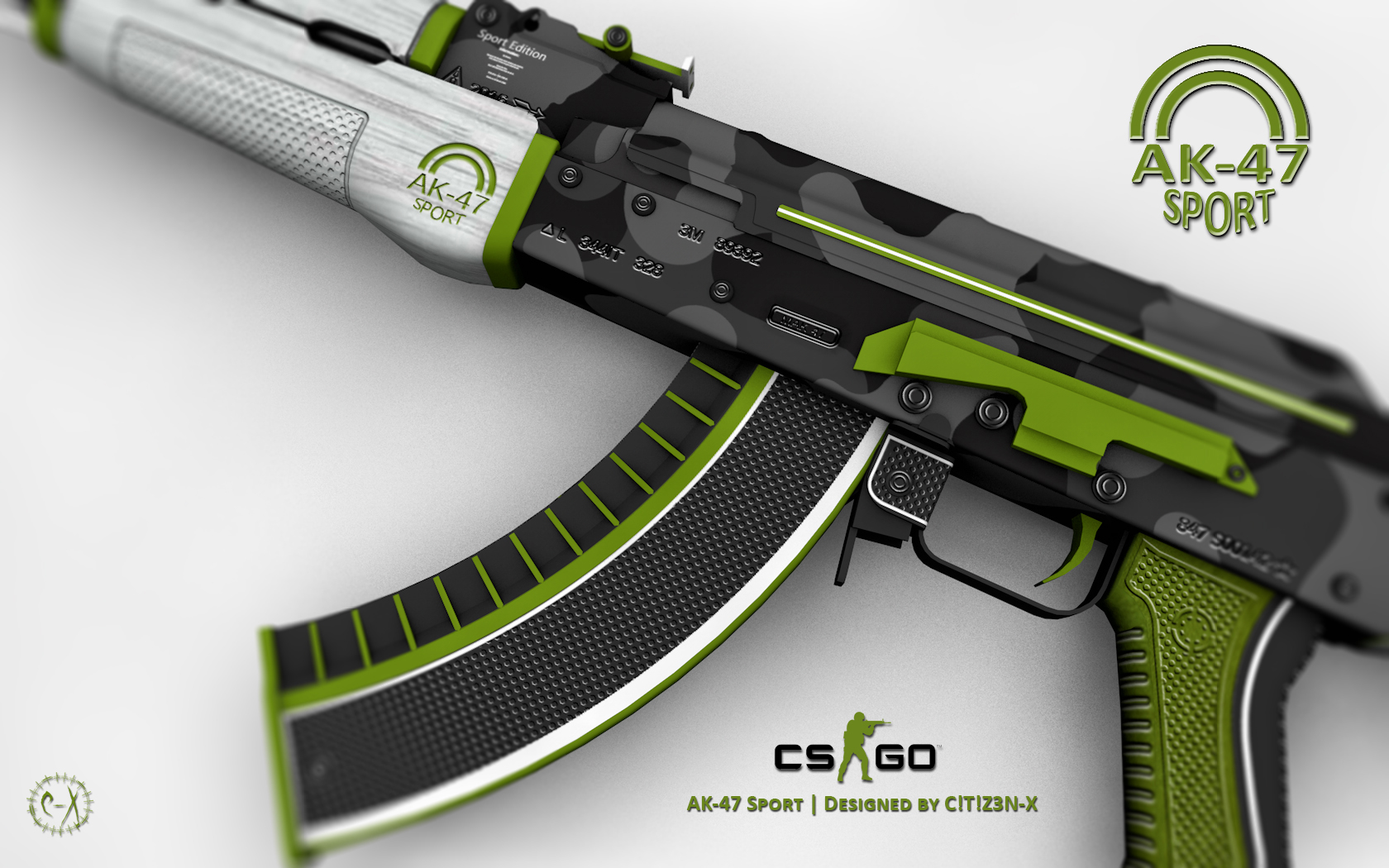 SPORTS COLLECTION
Collection by
Ç!イ!乙3η-メ
A sports collection for CSGO..... Hope you like and be sure to vote up and share.... Many thanks.... This is a collection of skins that will need to be voted on individually .. please click the thumbs up next to each skin if you like any in the list bel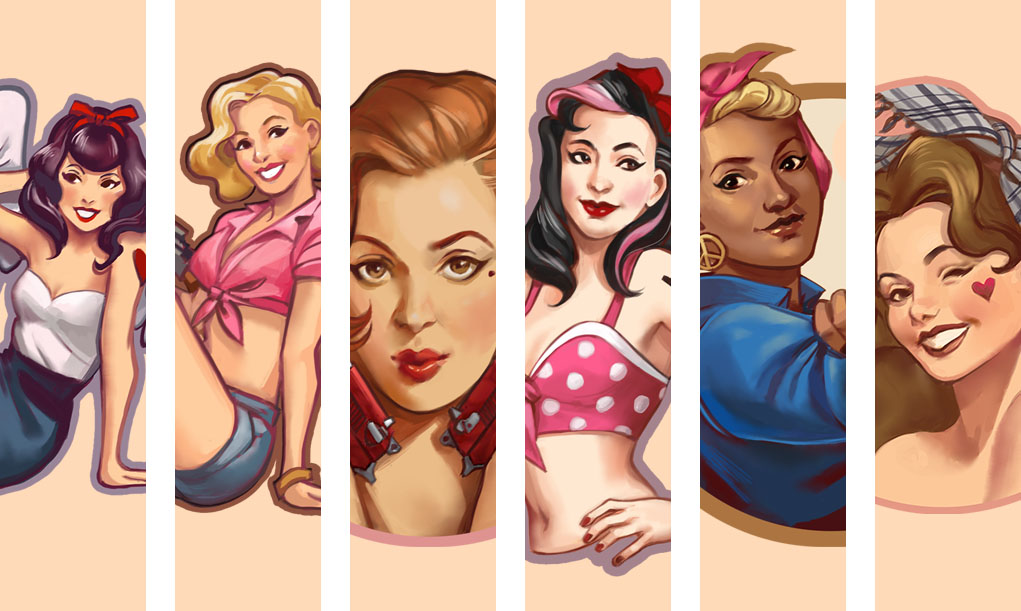 Pin-up Girls
Collection by
ninjasia
Pin-up girls is the collection of six grils ;) ready to fight on your side. Meet the team: Kimberly - Get outta there, she's gonna blow! Sherry - She makes you feel bulletproof! Ivette - Don't be fooled by her lovely smile. Martha - She can defus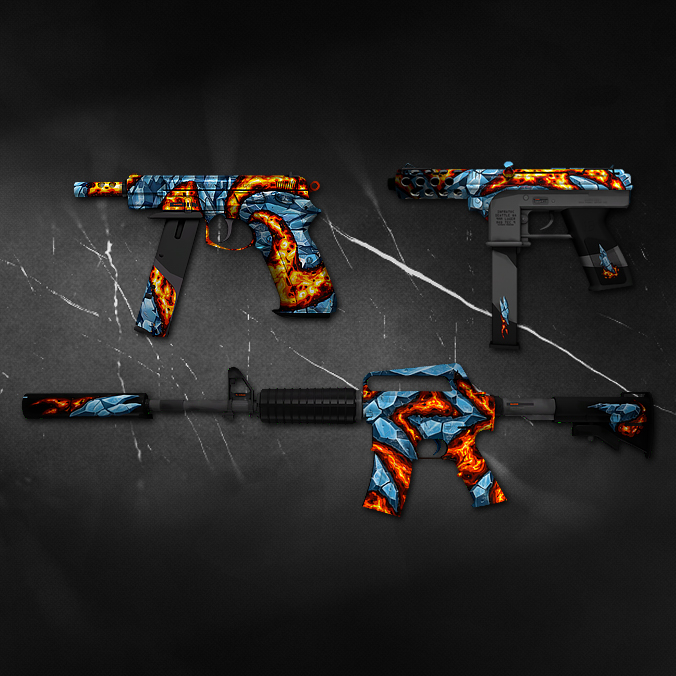 Ikazoo skin collection
Collection by
Algis
A tribute to my Polish fans. They picked the colors for this weapon, as well as which weapon would be used to design it. Ikazoo is a battle of lava and ice. Hope you like it! Thank you for support! P.S.: Since you guys really loved it, I will cr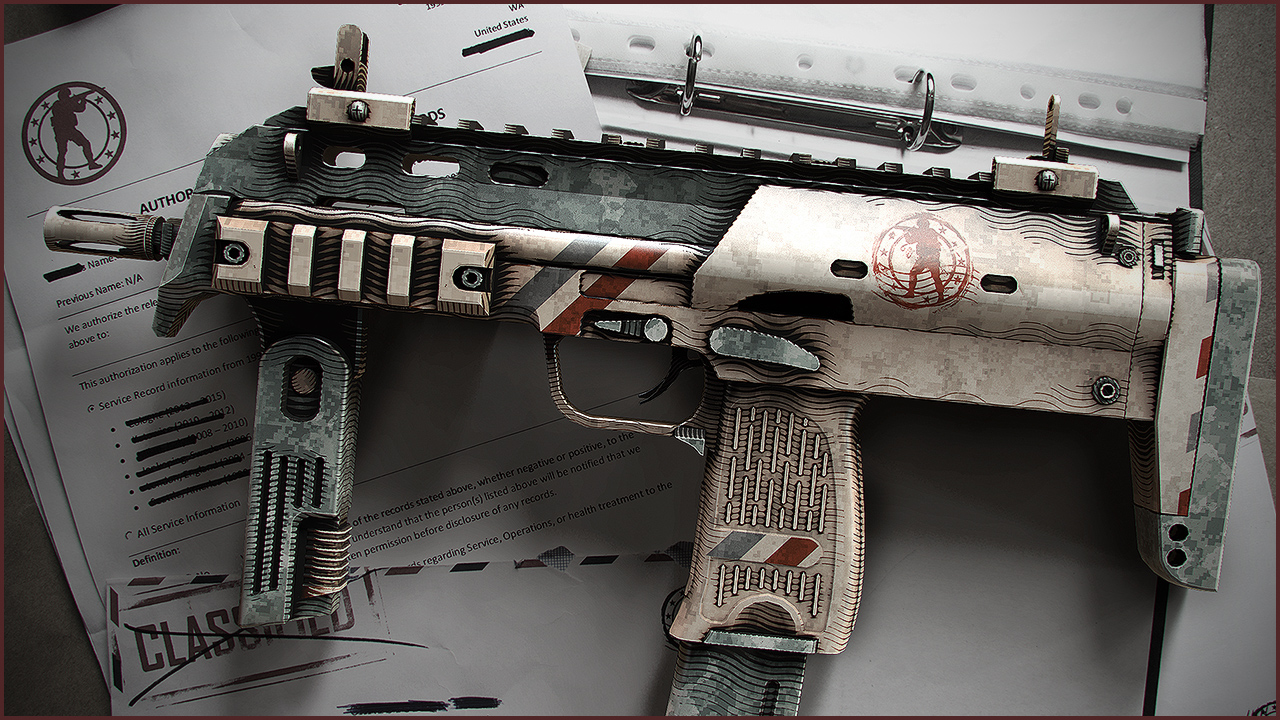 CLASSIFIED COLLECTION
Collection by
Coridium
My goal with this design was to create something different to what I had done in the past. I really love the style of old printing techniques and old military/counter-terrorism documents, felt that a mix of that visual style with a more modern military col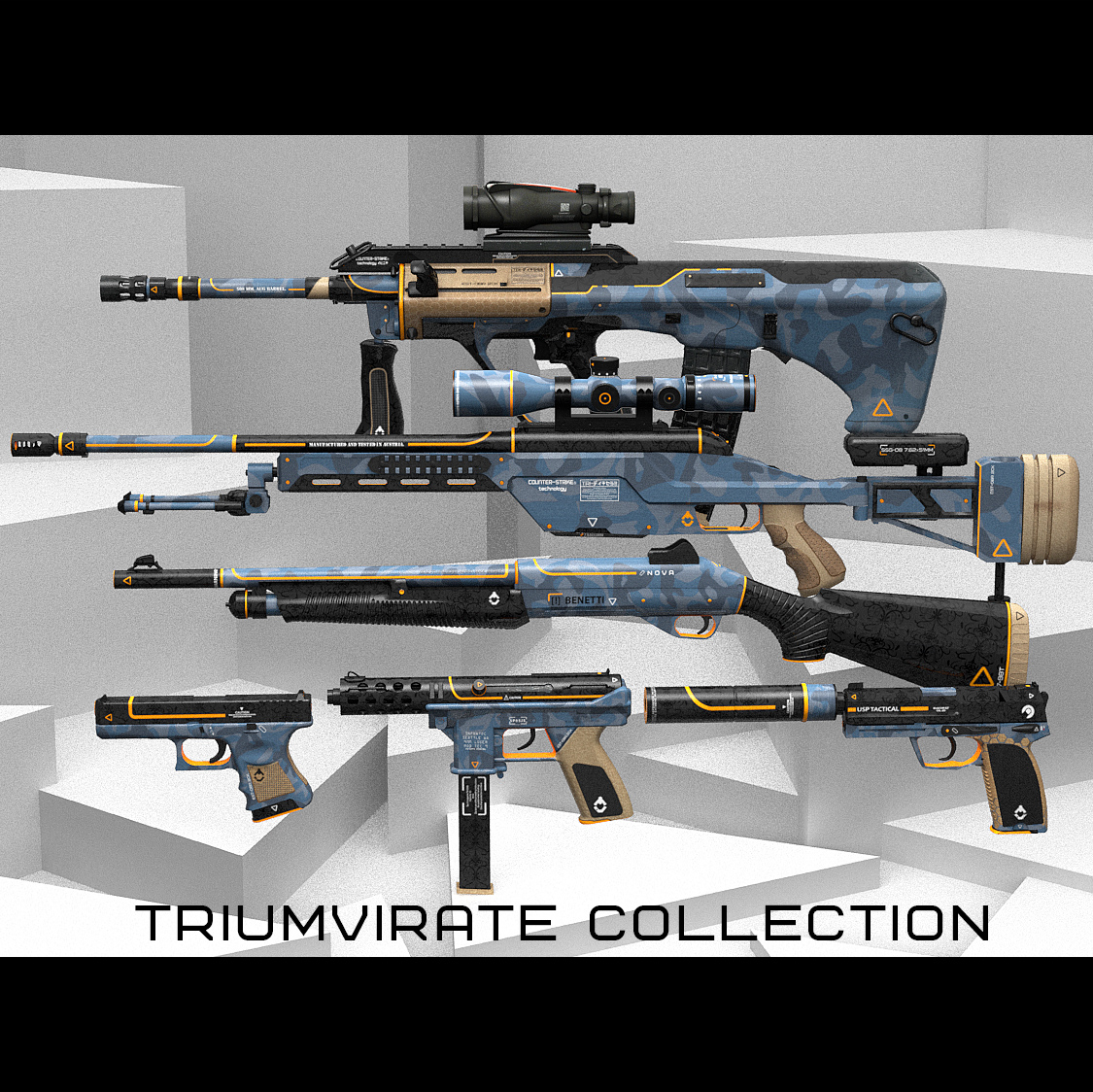 Triumvirate collection
Collection by
Final (Arisato)
Weapons with the Triumvirate design, made by FInal.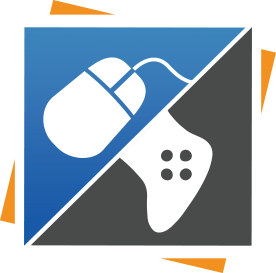 CEVO Official Map Collection
Collection by
Tasky
CEVO Official Map Collection http://cevo.com/hub/csgo/


FACEIT Weapon Skins Project
Collection by
FACEIT.com
FACEIT has been working on innovative ways to create daily CS:GO action for players, with our pick up games system, Points Cups and our Monthly Championship. As most of you know, we are driven by the belief that giving back to the community is the best way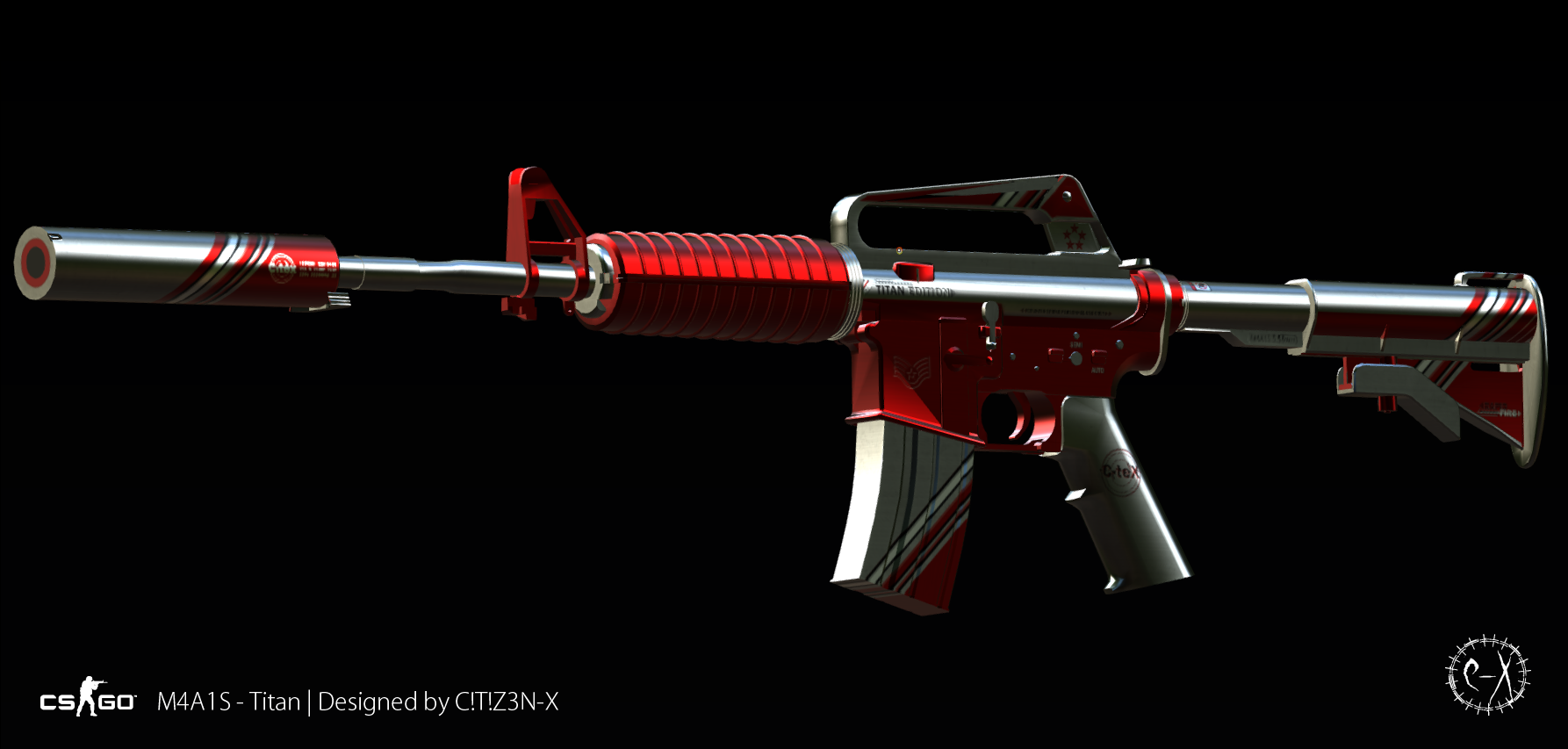 TITAN Collection
Collection by
Ç!イ!乙3η-メ
The counter terrorist force were once the most elite squad of all time. With weapons such as the P90 and M4A1S (shown here) they were an unstoppable force. But since the P90 fell into the hands of the terrorist's the counter terrorist forces have had a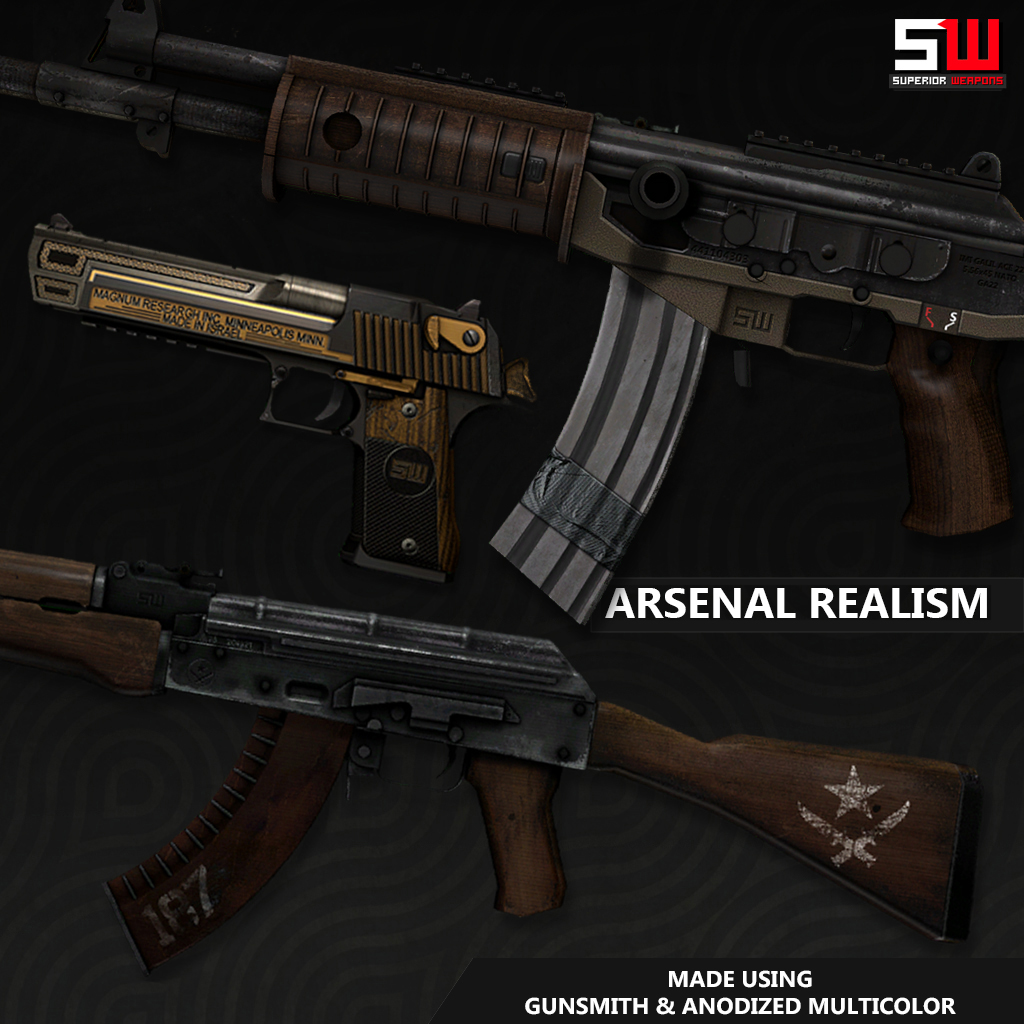 ARSENAL REALISM
Collection by
Superior Weapons
Do you feel realistic looking weapons like this have a place in CS:GO?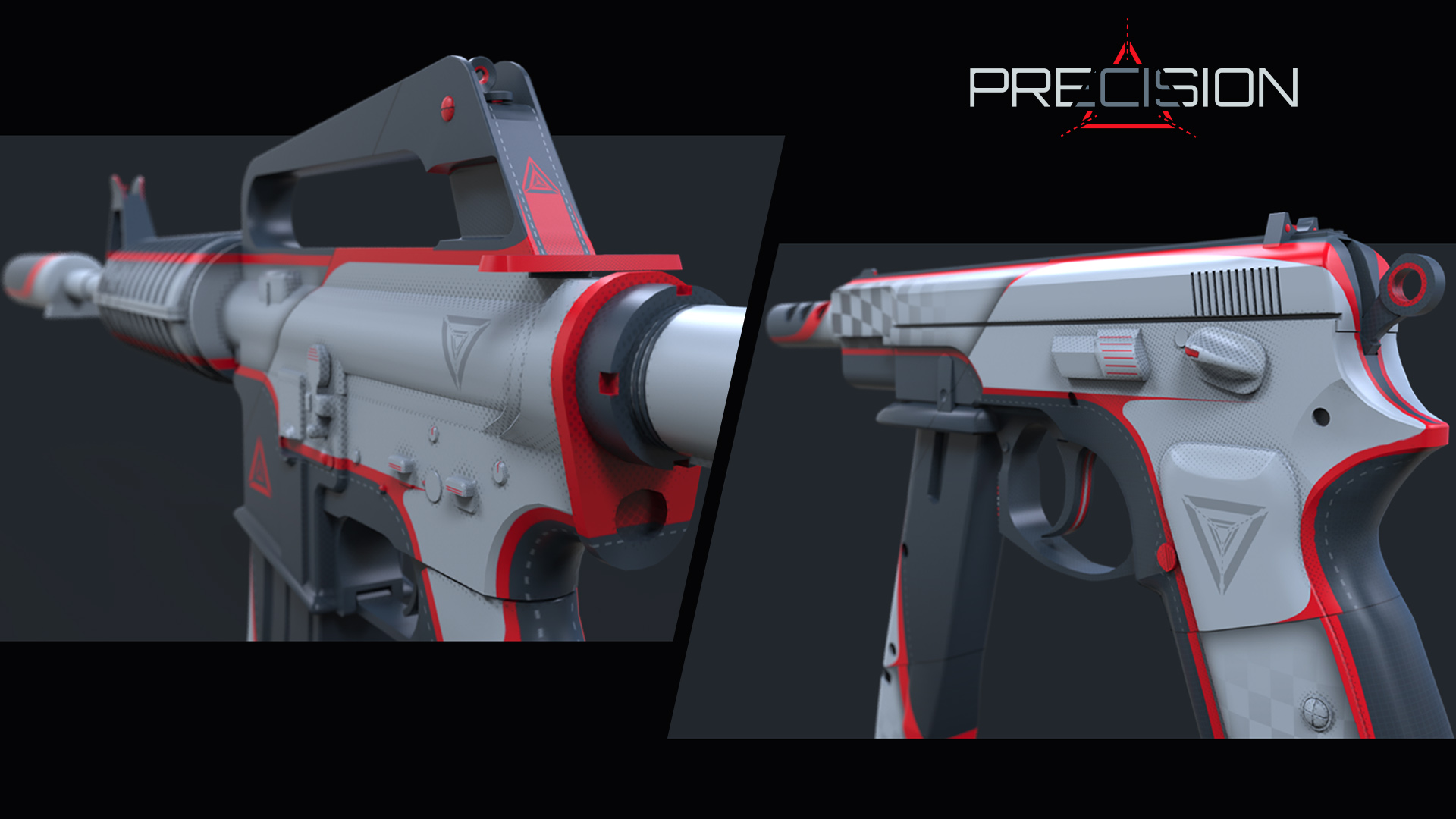 PRECISION COLLECTION
Collection by
Coridium
A New theme that attempts to visually combine the themes of "making the cut", Winning and Precision. Hope you like it. Cheers Chris

Cyrex Collection
Collection by
NextgenZ-
Cyrex Collection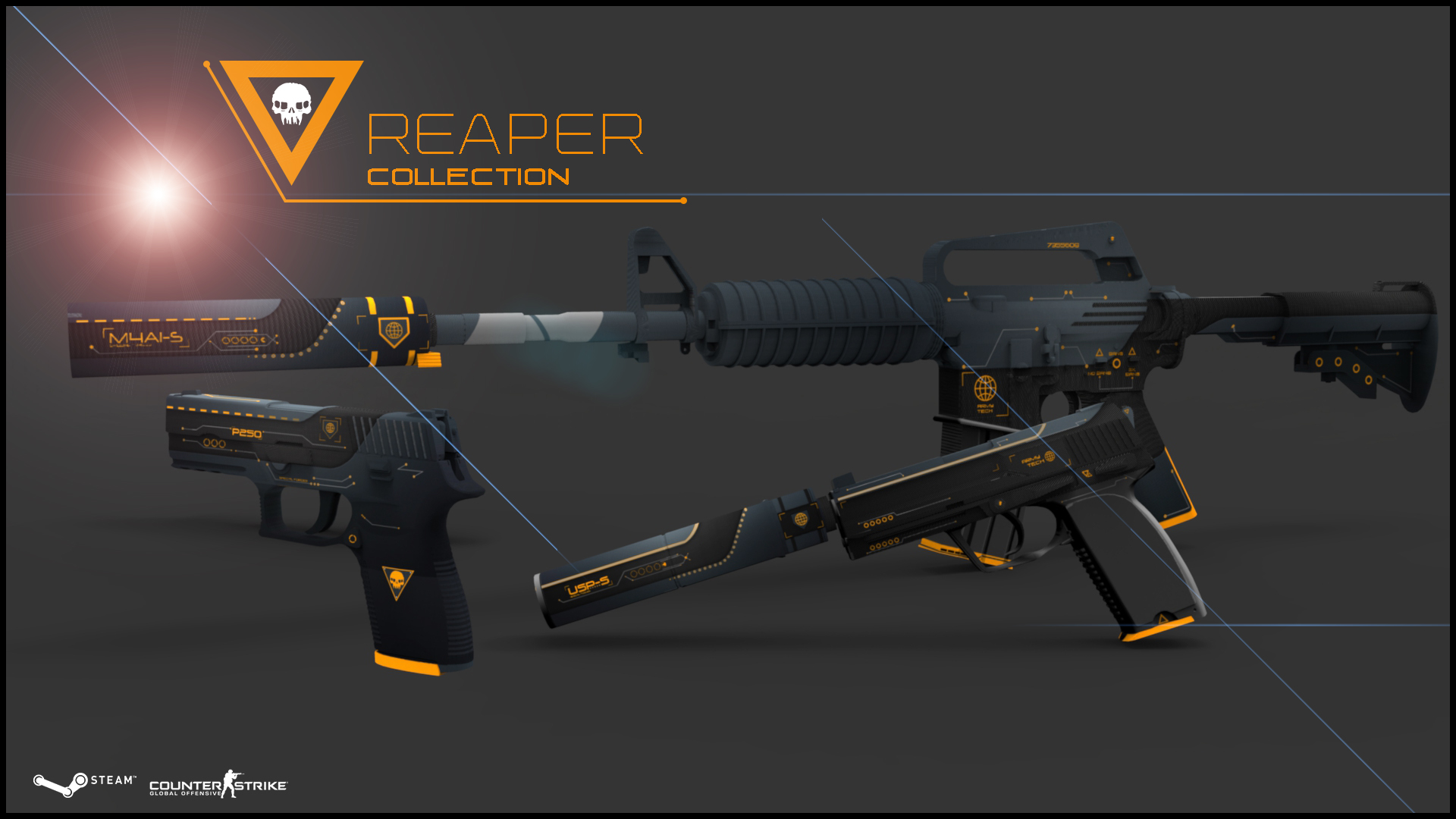 Reaper Collection
Collection by
SkyFrost
Special design skins for USP-S, P250, M4A4, AWP, Desert Eagle, F7, MP7, AK 47 and M4A1-S !!! Please Vote ------------------------ An experimental model for the skin Karambit. A test version !!!!! ------------------------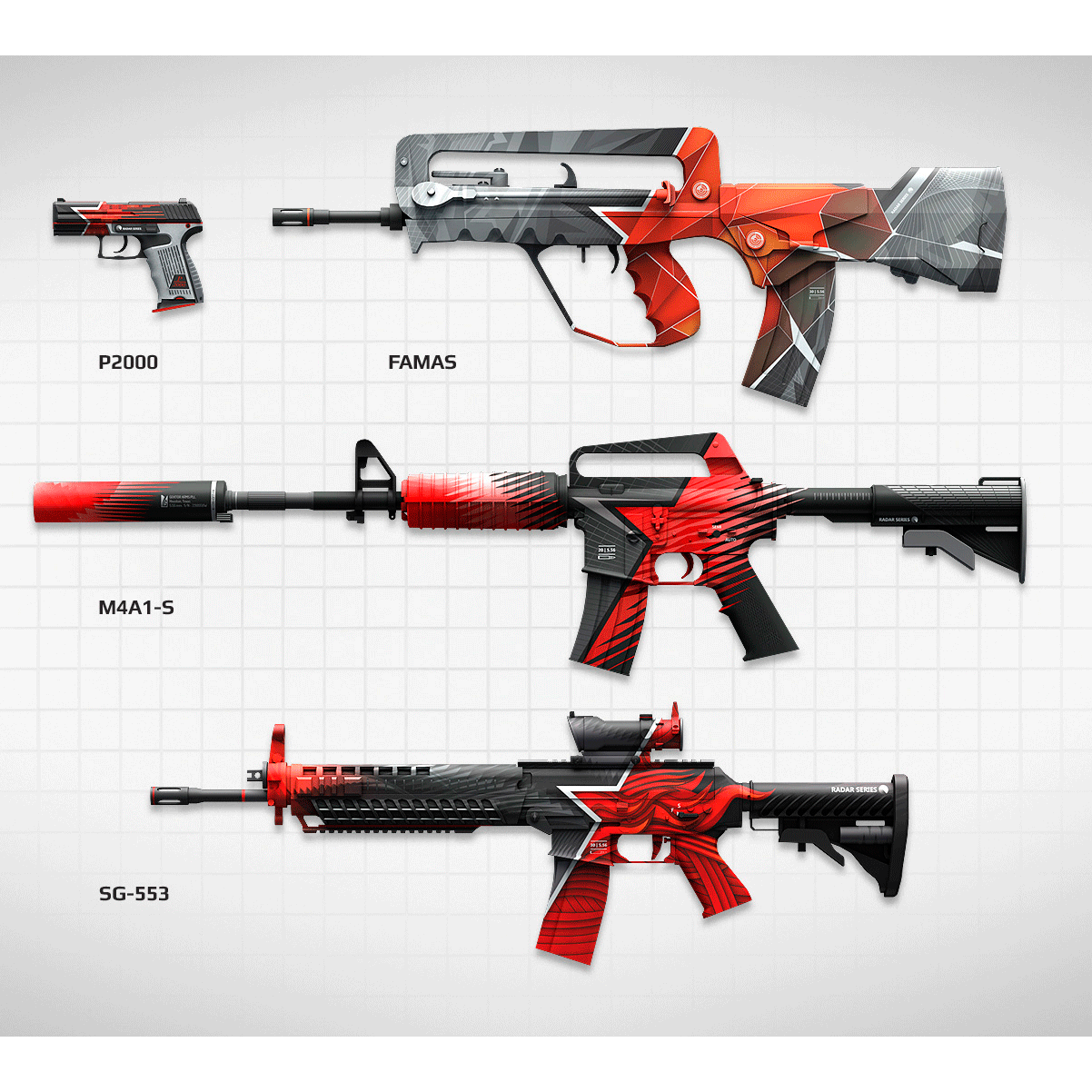 Radar Series from StarLadder.tv
Collection by
StarLadder.tv
STARLADDER.TV proudly presents collection Radar Series weapon skins for CS:GO. Please, feel free to vote, share and rate! Also we ask you to make some feedback as well! Many thanks to our friends, from Goverment workshop You can visit our website (

The RZR Collection
Collection by
lmtlss.
The RZR Collection, a Razer themed collection of CS:GO skins, was designed for the Razer community by the eSports department at Razer in collaboration with designer, Luke Millanta. All proceeds raised from the distribution of these skins will directly supp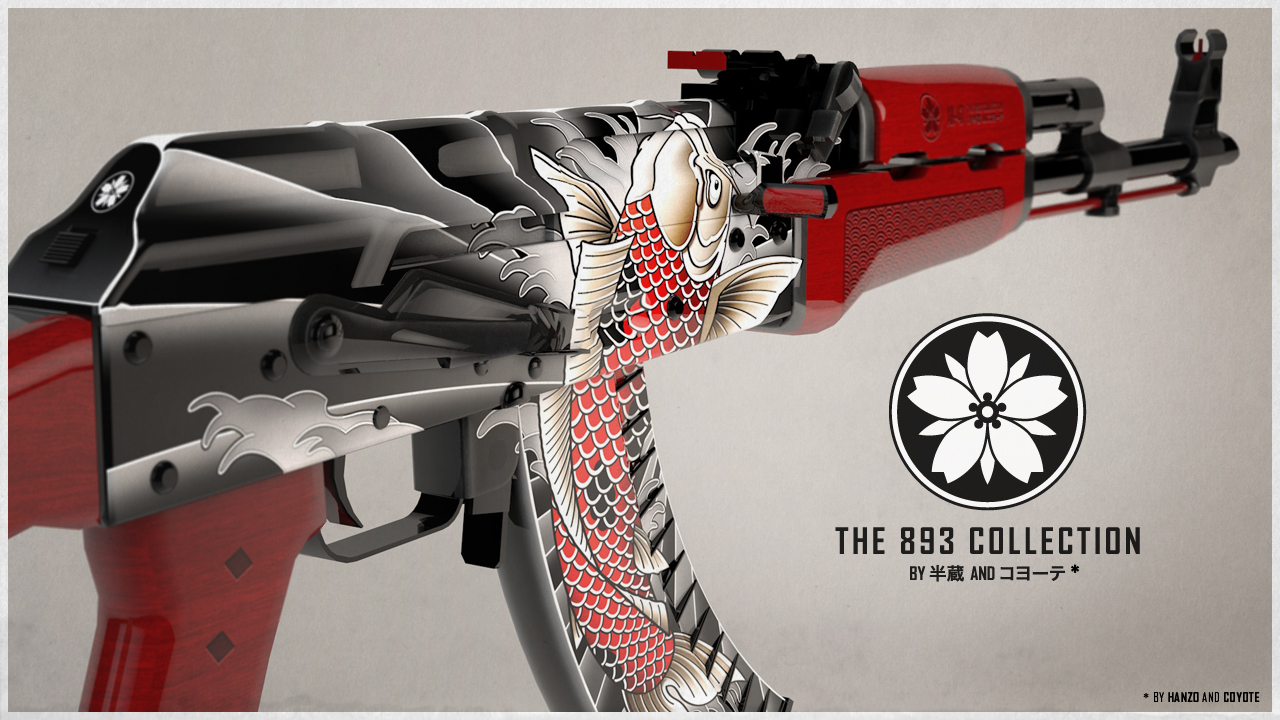 893 Collection
Collection by
coyote37
After the mexican "Cartel" weapons, here is our new collection, inspired by some other badass guys you've probably heard of... Please, don't forget to vote, favorite and share if you like it. More items to come. Thanks! Hanzo & coyote

Eye of the Ra
Collection by
Andy

Seven Deadly S(k)ins
Collection by
Algis
Seven deadly sins series is fully completed now! Hopefully you like it. Thank you for support! <3 Lust + M1A1s = Completed Gluttony + UMP = Completed Greed + P250 = Completed Sloth + Glock = Completed Wrath + M4A4 = Completed Envy + MP7 = C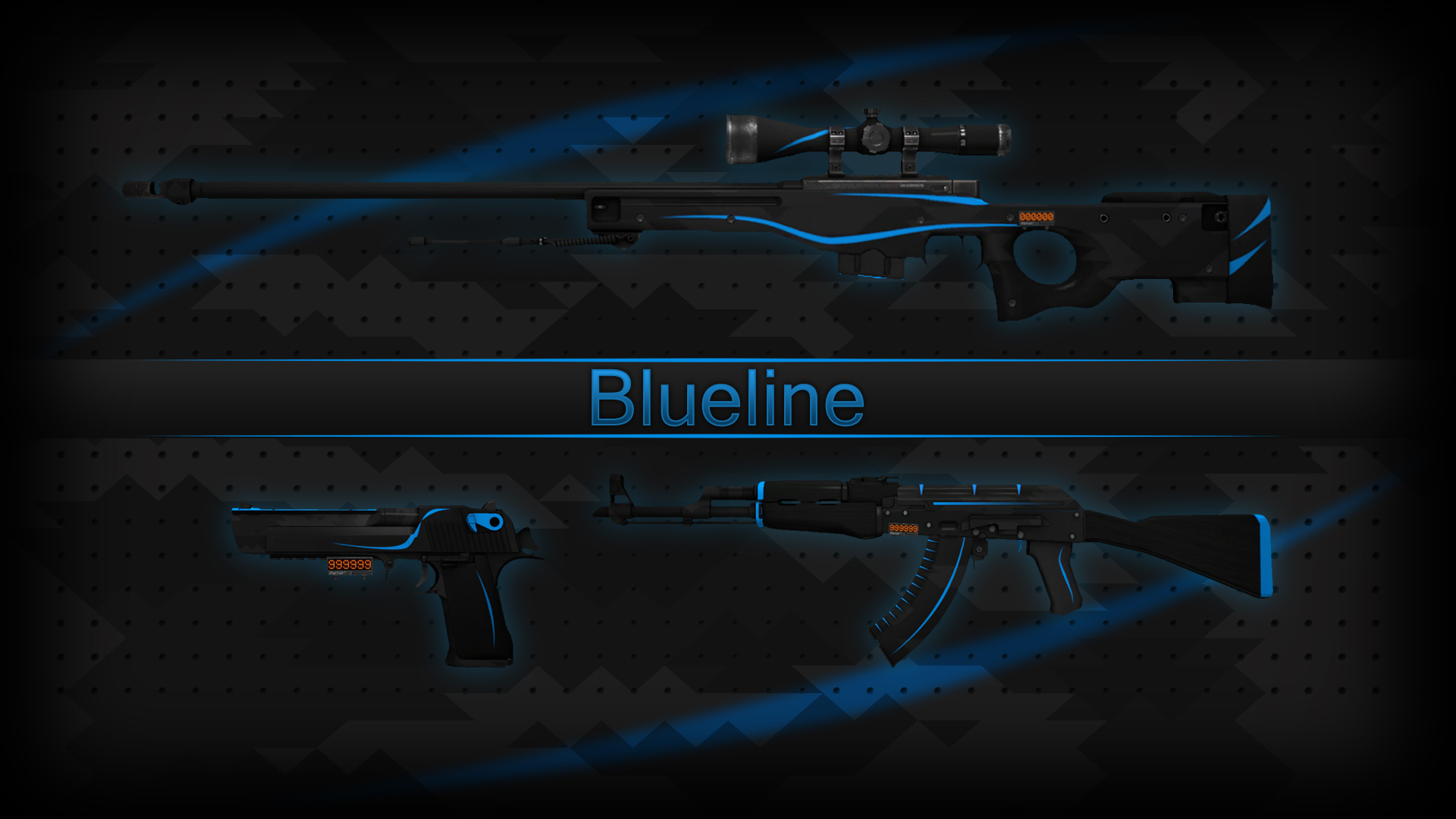 Blueline Collection
Collection by
EmKay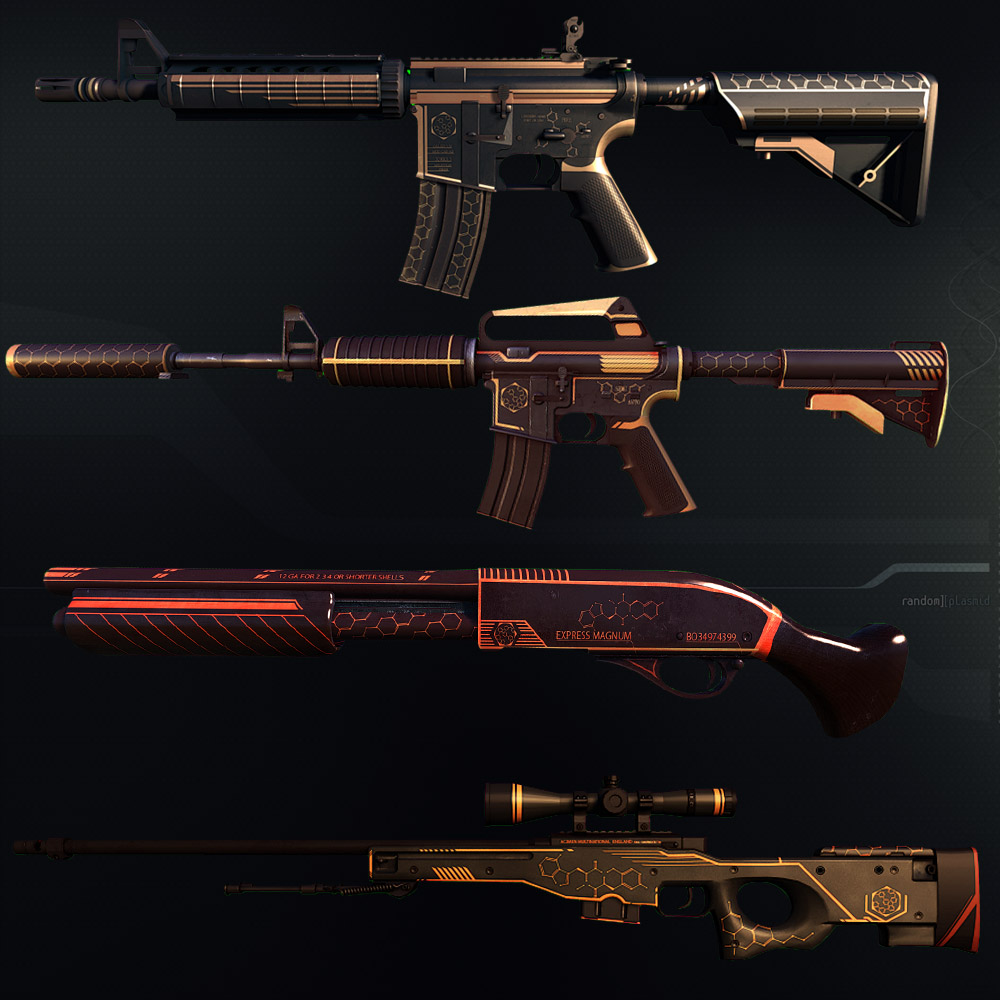 The Molecular Collection
Collection by
Delinquent.
The Molecular collection features a select set of skins, fitted with a smooth line-art inspired texture. While keeping the underlying metal dark and slick. Each weapon features a few unique details pertaining to the body. These consist mostly of Hexagon t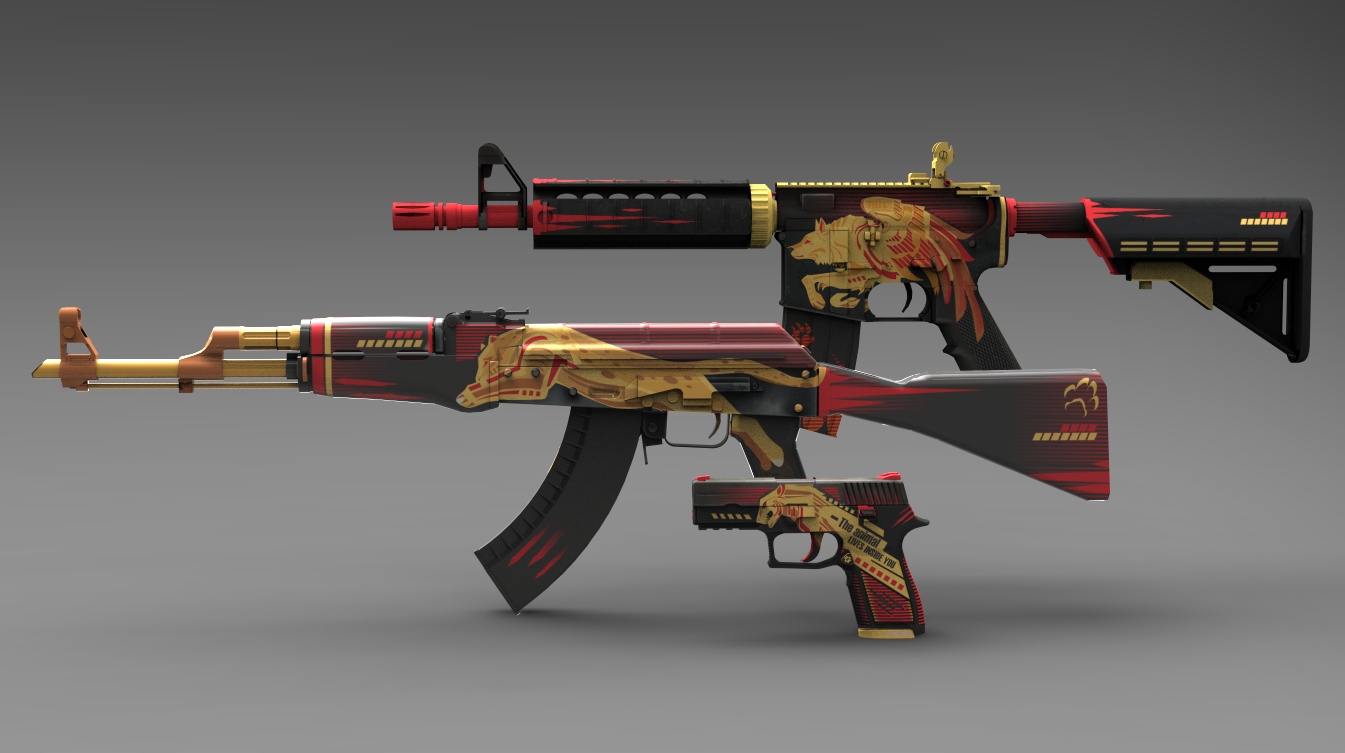 Animal Theme
Collection by
BlackWood
This is my first weapon collection. An idea to cross the hi tech and illustrations that were created by me . To me it is important to know your opinion about whether to continue in this style , and you know even where it is used the same style. Thank you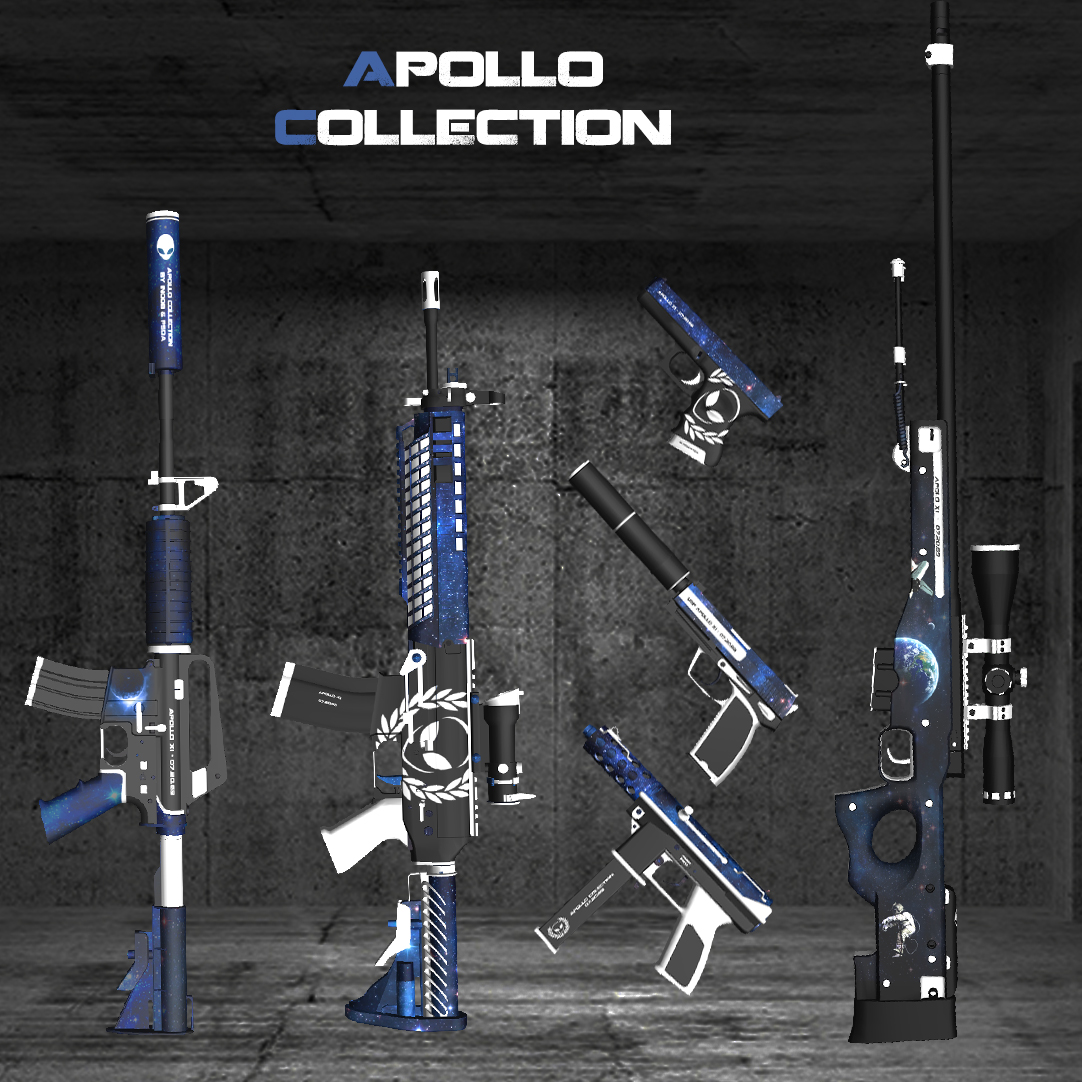 Apollo Collection (* NEW Tec-9, Glock & SG-553 *)
Collection by
iNoob
Who have never dreamed about travelling the galaxy .. May the Apollo Collection be the start of the best trip of your life ! If you like it, please help us getting more visibility by adding it to your favorites and tell Gabe that you want it in-game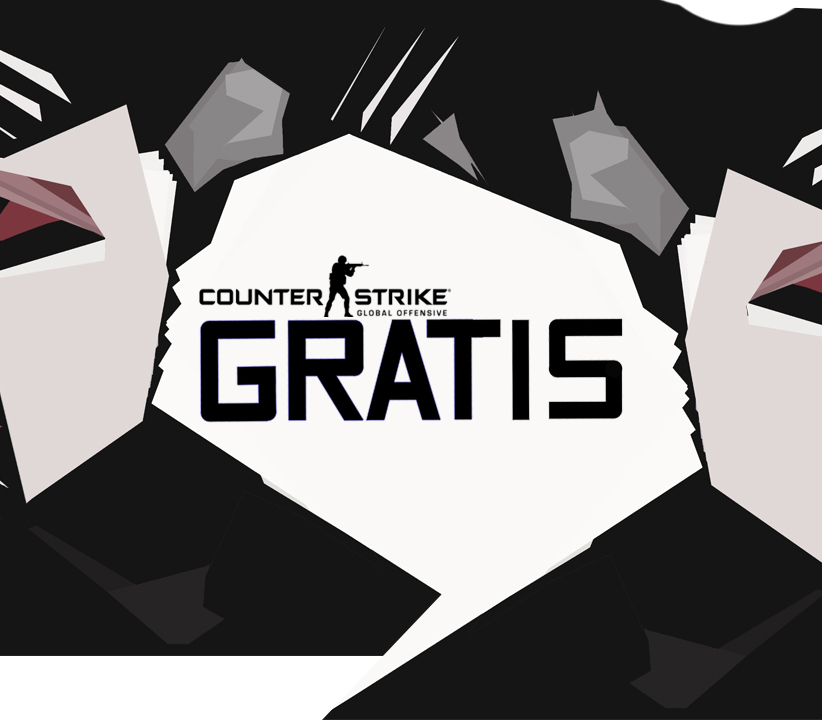 GRATIS collection
Collection by
ASAvonin
Grotesque and elegant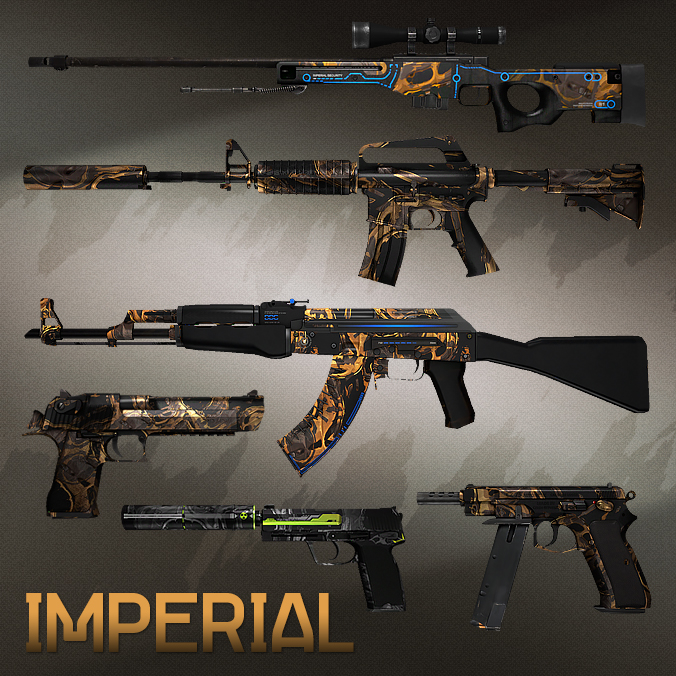 Imperial skins by Algis
Collection by
Algis
Imperial skins collection by Algis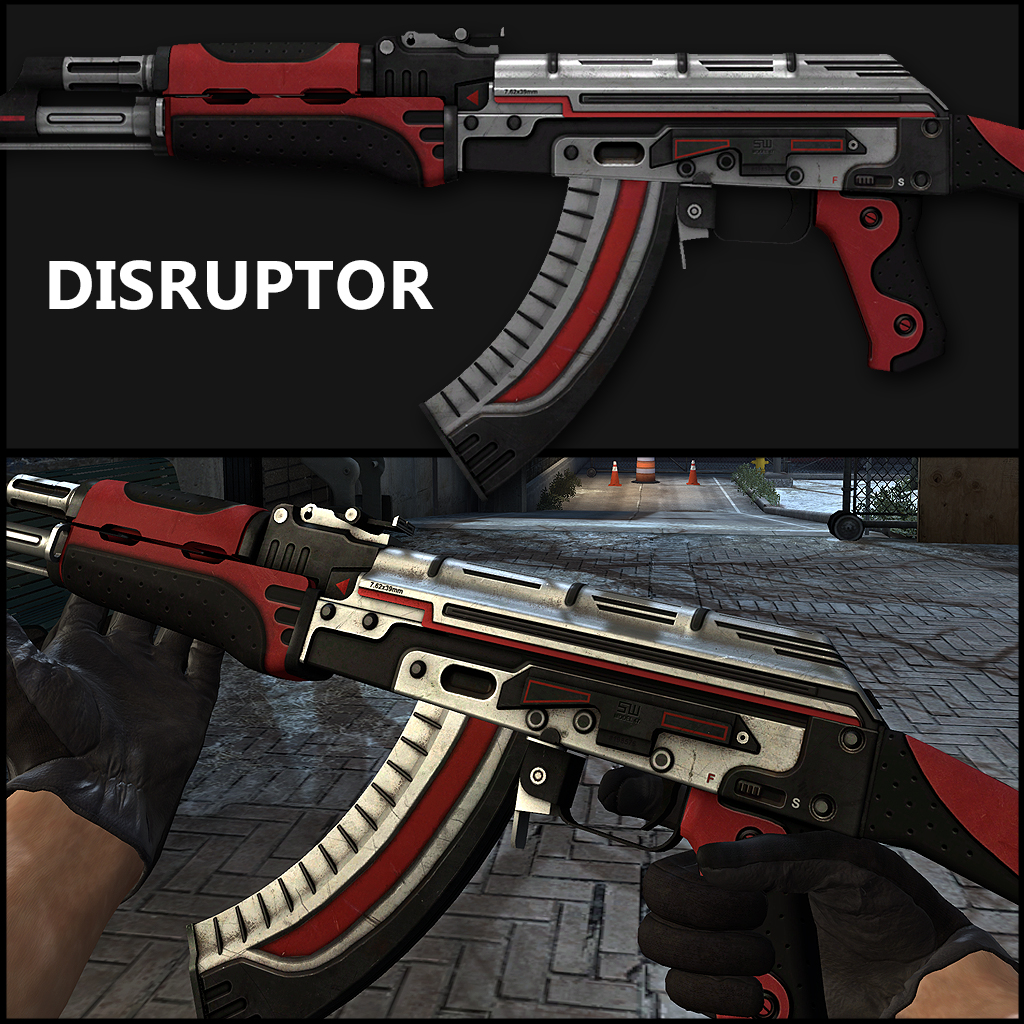 DISRUPTOR
Collection by
Superior Weapons
The beginning of a new series of red themed weapons! If red isn't the color you are looking for, be sure to check out my Constructor (yellow) and Bushwacker (green camo) series of weapons with the same overall design!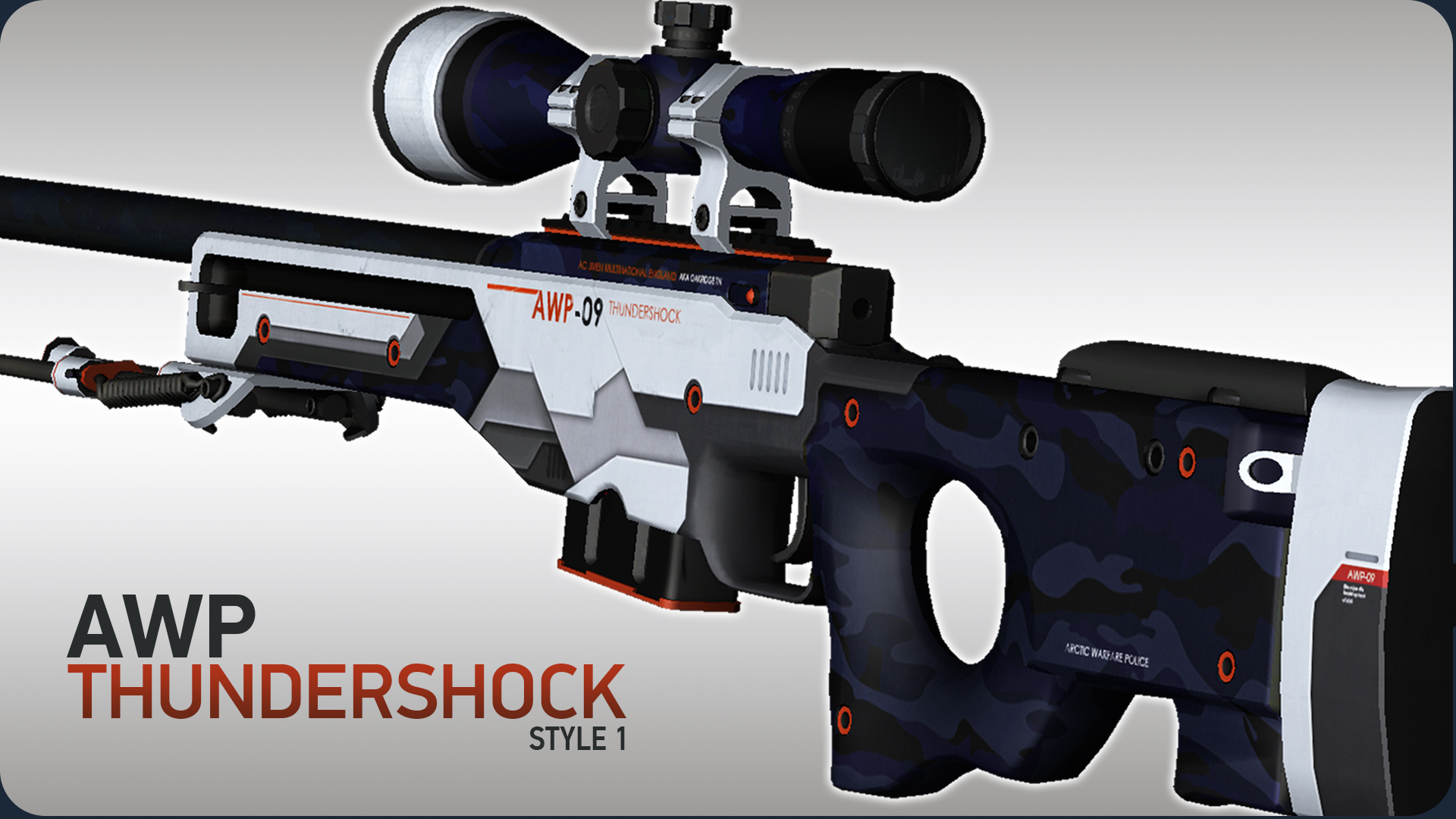 AWP - THUNDERSHOCK
Collection by
Evgeny Poznyak

Rebellion Collection
Collection by
BlackSquid
All of my Rebellion skins are "inspired" by Star Wars style guns and lightsabres, and I went for a futuristic look. My P250 and M4A1-S skins have a tiny little easter egg, can you spot them? ----- I have also created a guide for creating your own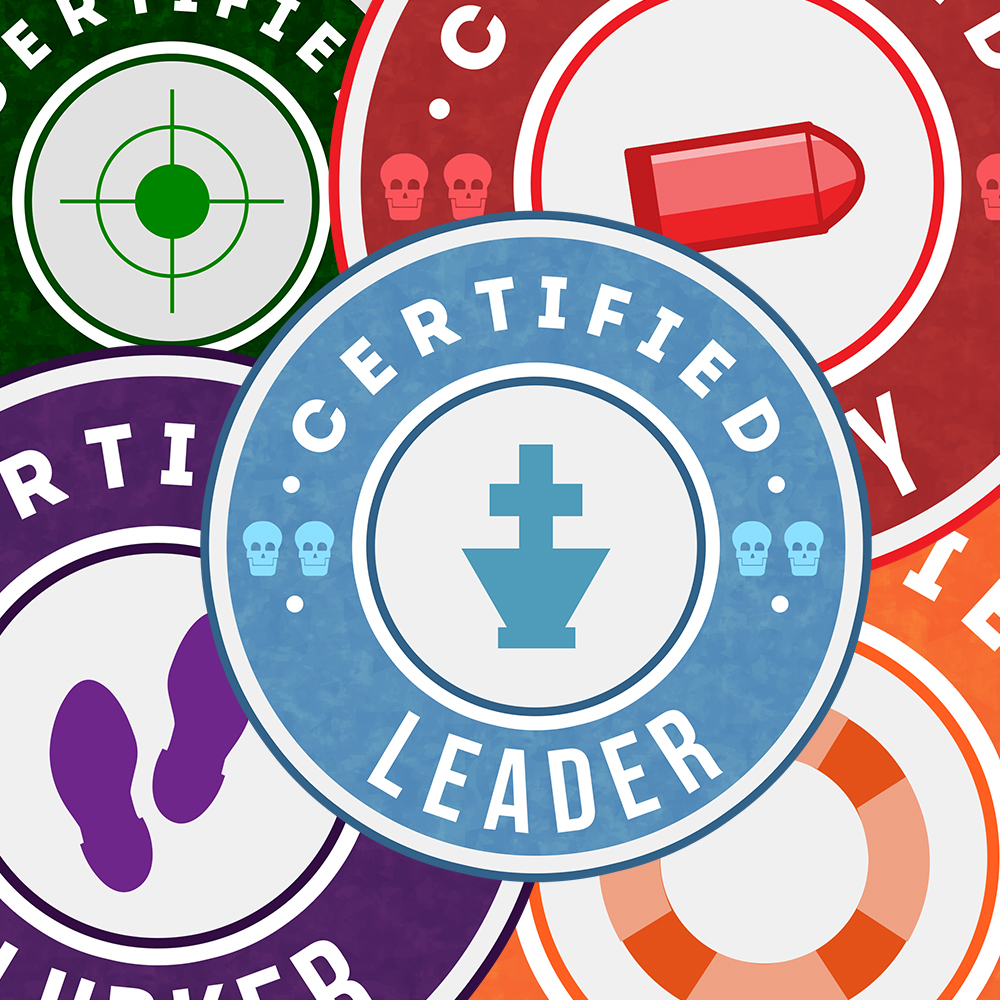 Team Roles
Collection by
ThePolymath
Team Roles made it to the game! Thank you so much people for your immense support and Valve, obviously. I am so glad this happened! Team Roles is a collection of 'Badge like Stickers' for different roles which players play in Teams. The only reason this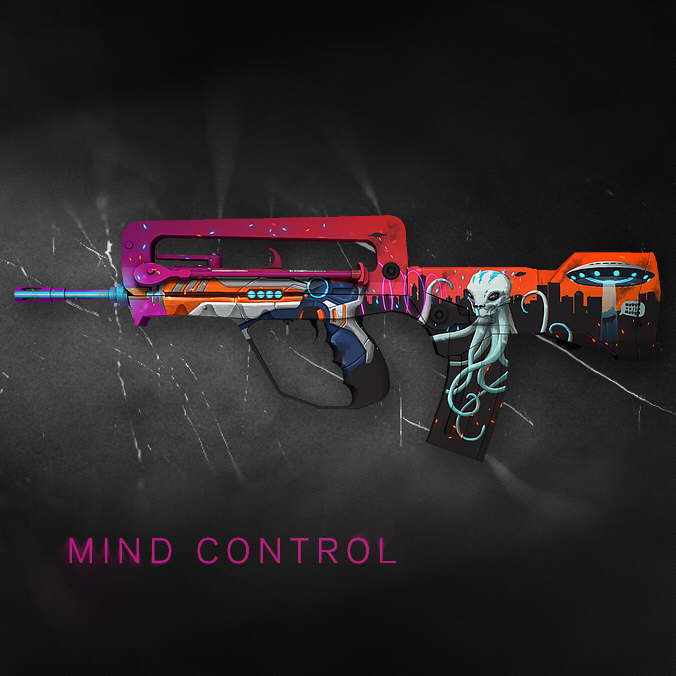 Mind Control collection
Collection by
Algis
Probably will be more different skins for this series. But for now it's famas. So, famas. I thought that front part can be a nice blaster. And who can use that, probably alien. And he can probably mind control it, so he can shoot without touching.