Showing 1-30 of 26,139 entries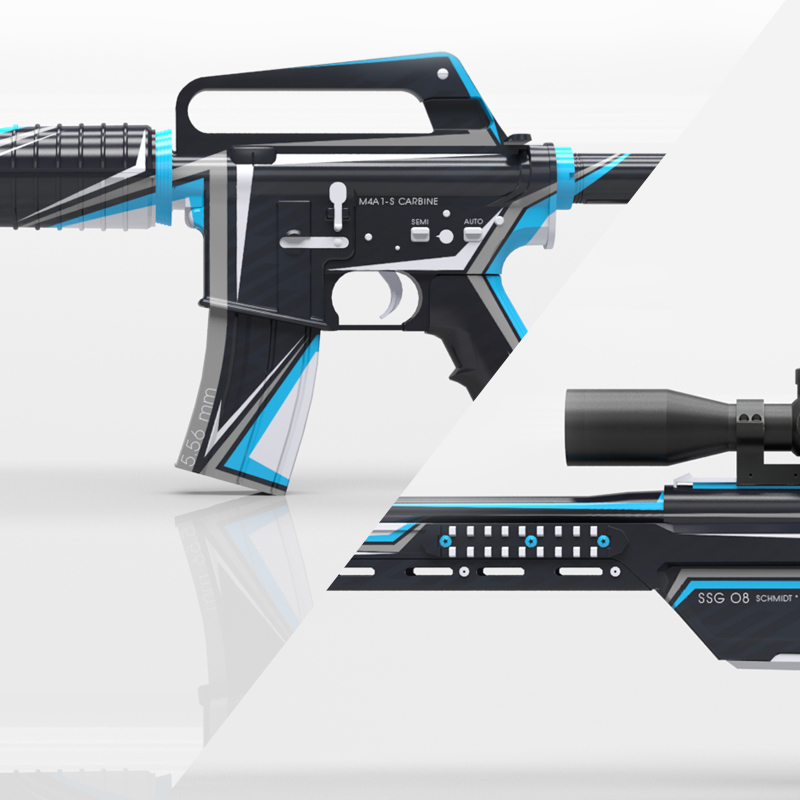 Hailstorm Collection
Collection by
EmKay
More skins are soon to be added!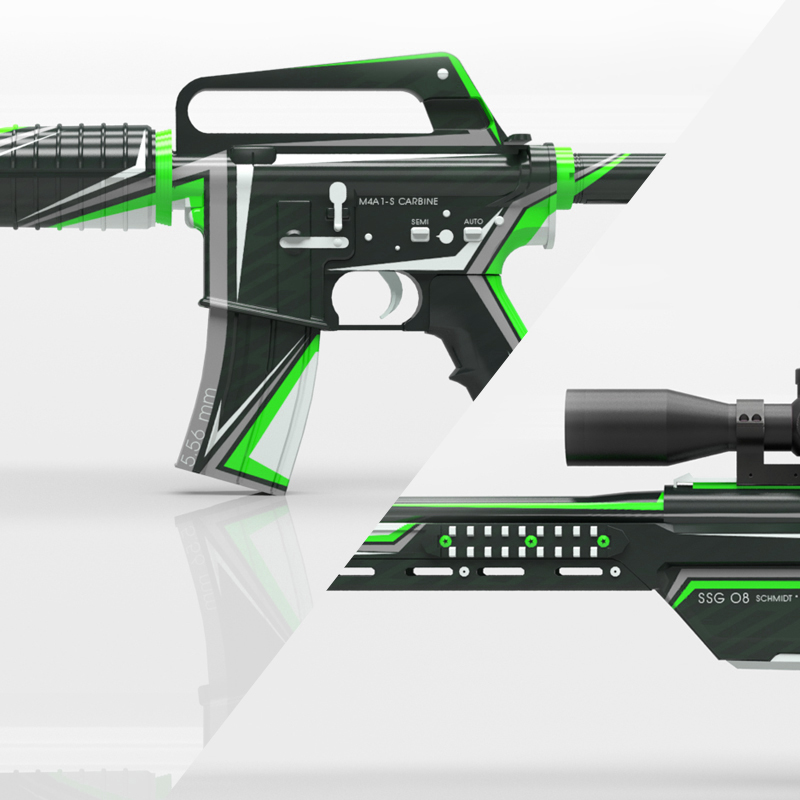 HailstormV2 Collection
Collection by
EmKay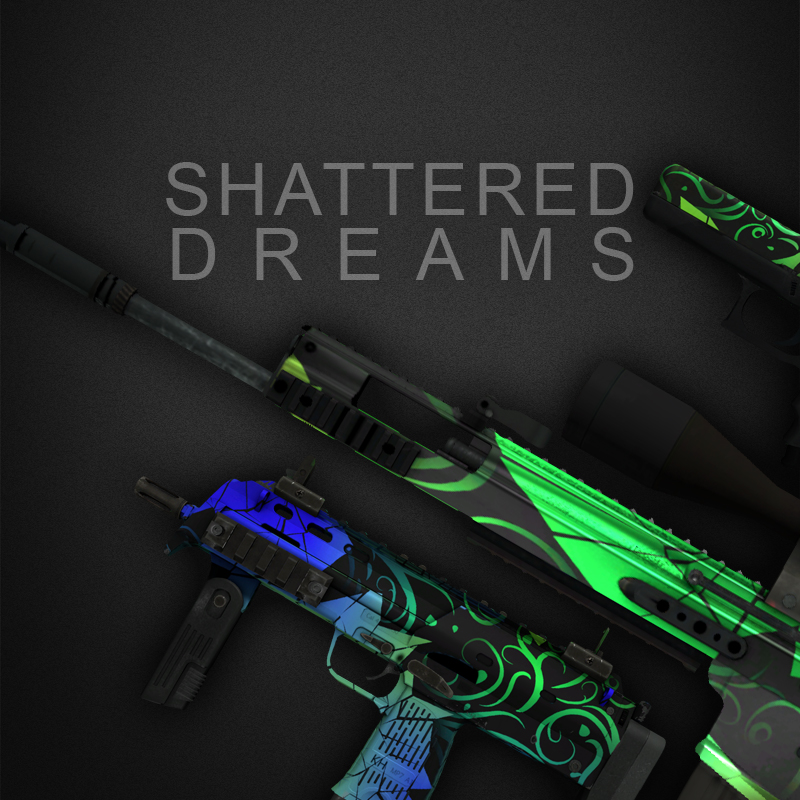 Shattered Dreams Collection
Collection by
EmKay
Before you vote please remember that this collection is supposed to fit in the mil-spec category.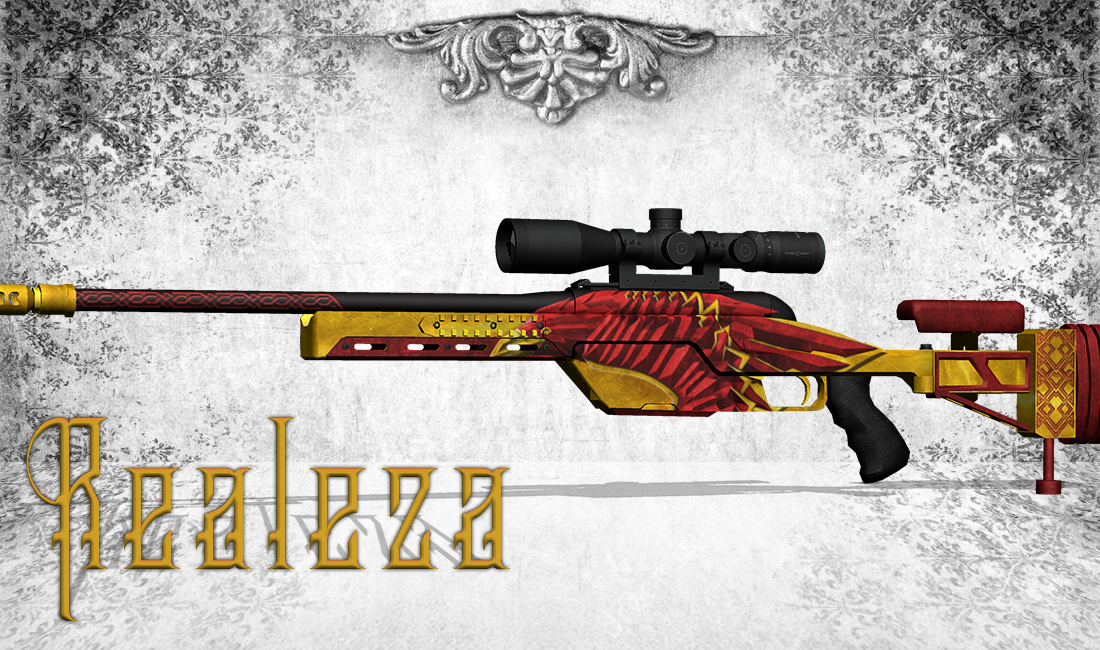 "Realeza" Skin Collection
Collection by
Eldar (Realeza Collection out!)
I bring you a weapon forged by kings; a beautiful design and yet deadly in the hands of the true kings of the game!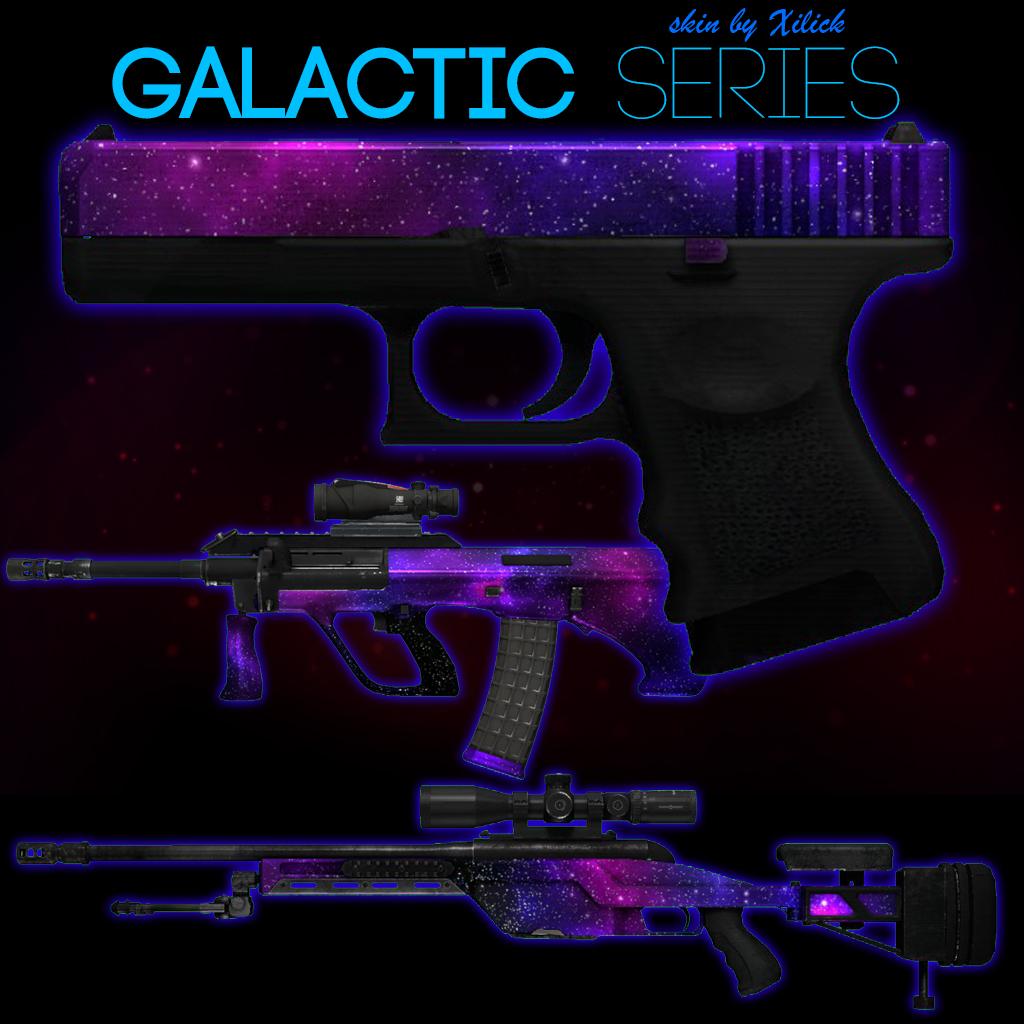 Galactic Cavus Collection
Collection by
Xilick
Galactic Series After a big succes of the skins, I decided that making a collection wouldnt be bad idea. The pattern is my own work in photoshop. The pattern's colors are not equally divided, resulting in Blue and Purple color being the most common, ...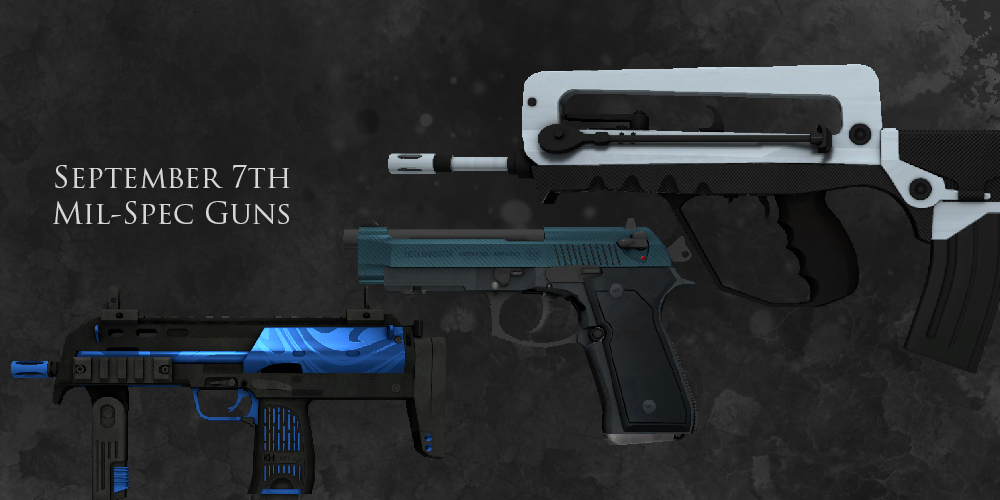 Sir's September Seventh Mil-Spec Weapons
Collection by
[KC] Sir
A collection of items created for the next case's mil-spec requirements.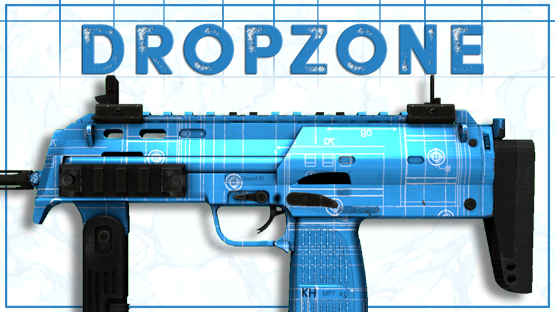 Dropzone
Collection by
Endrit
Dropzone collection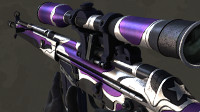 Flux | G3SG1 (two colors)
Collection by
EGO DEATH
The start of a new series from my workshop, please let me know what you think!

September 7th Collection
Collection by
Superior Weapons
Mil-spec and Restricted weapons can look cool too!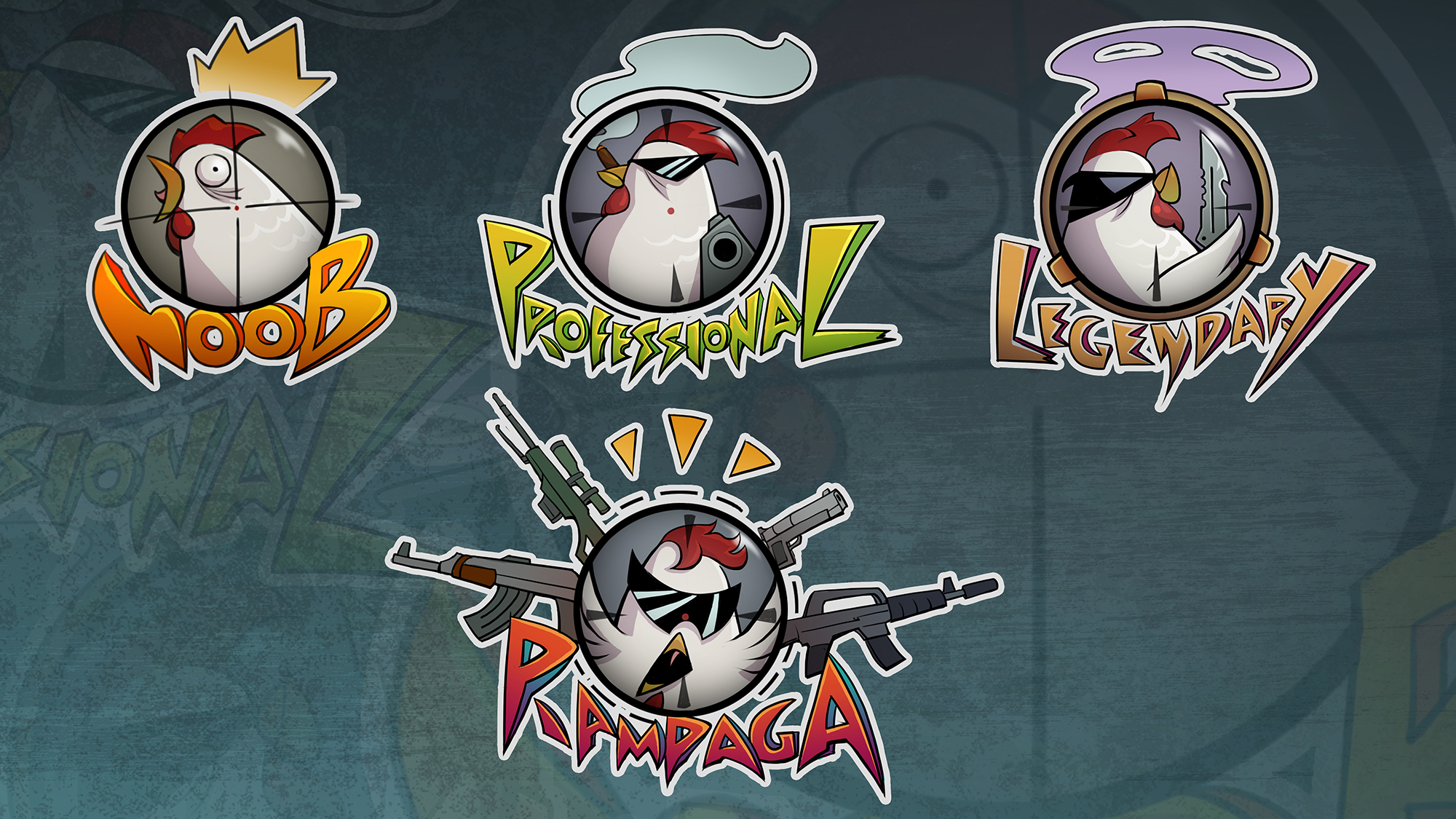 A noob's growth
Collection by
HyrX
A noob's growth Sticker - Noob Sticker - Professional Sticker - Legendary Sticker - Rampaga Disign by HyrX I hope you like it ~ :D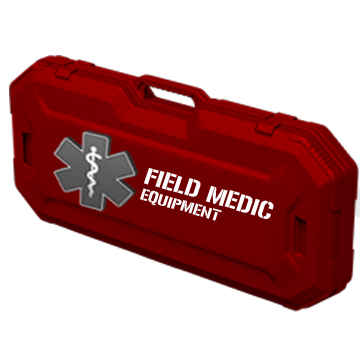 Cold Blood
Collection by
Nekki
This collection of weapon finishes has some unique color combinations with decals that are used to distinguish medics from normal infantry. It's origins and creators are kept secret and is often used by a well trained private army, called the Chione's...

CS:GO Plushies (6 more to go)
Collection by
Nintendonuts
Alright so following my reddit post (plus NBK and f0rest's tweets), this has kinda exploded. I've gotten a few request for other plush designs, but I'll need time to make em, so feel free to favorite or follow and you'll be notified via steam when I up...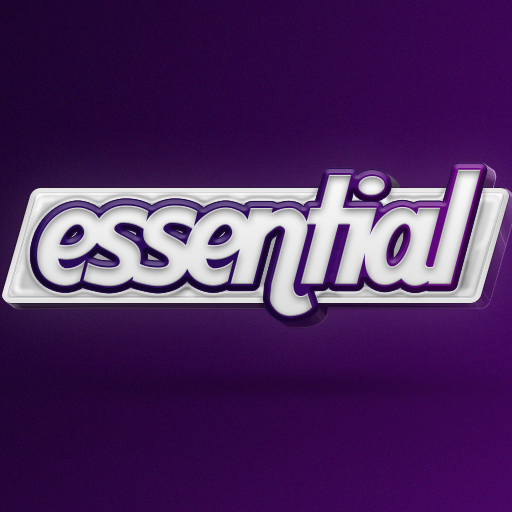 ESSENTIAL
Collection by
NERO
Low tier skins made for the joy of everyone who loves bright colors.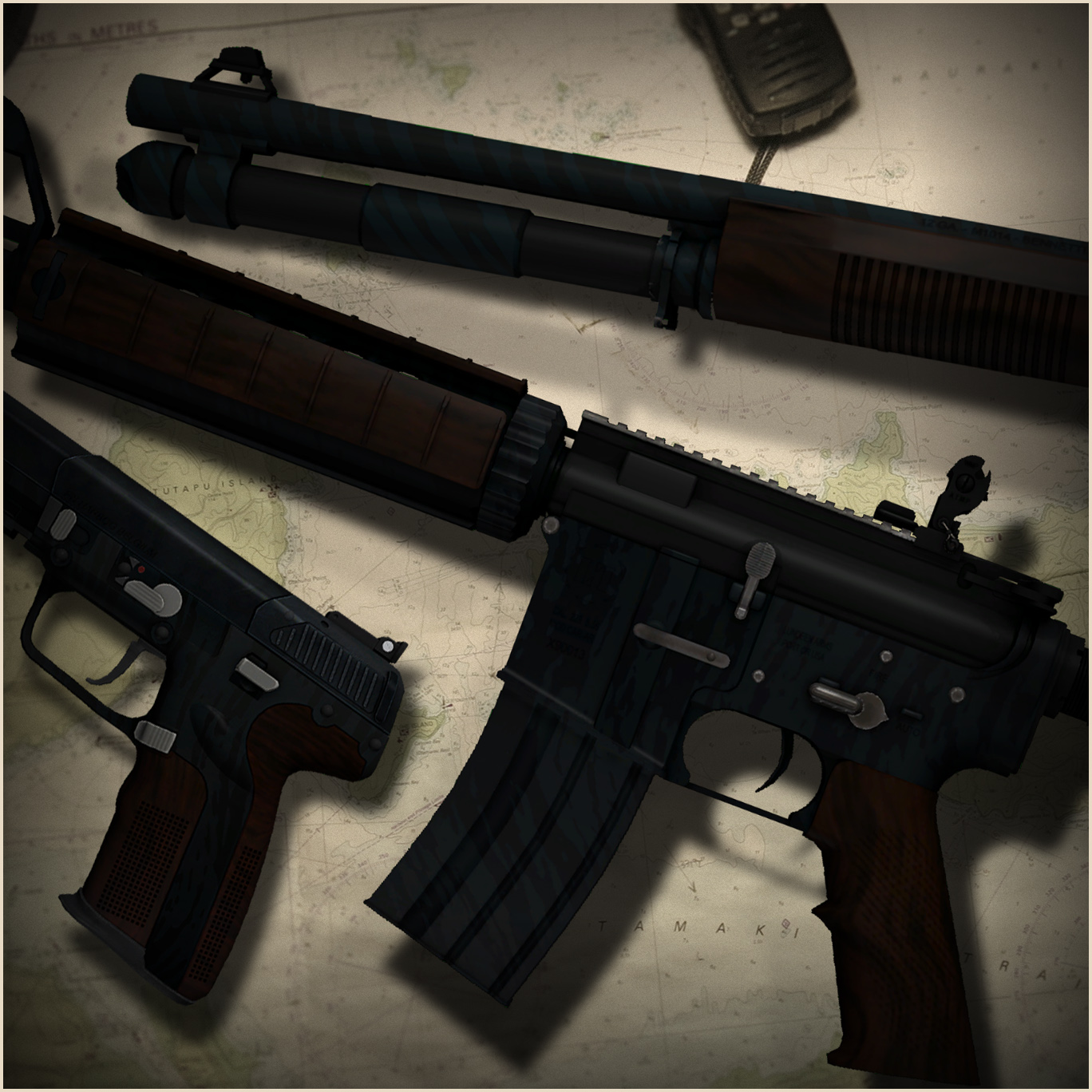 Lagoon PMC.
Collection by
Ezīkyl
Created for discerning Operators, Faux wooden parts add professional flair to these nautically camouflaged guns. A brief history of the Lagoon Private Military Company Founded in 1996 by two ex-DEVGRU soldiers, Lagoon PMC has had a colourful history...

Scar-20 | Power Tool (gunsmith and custom paintjob)
Collection by
Endrit
Gunsmith and custom paintjob weapon finishes.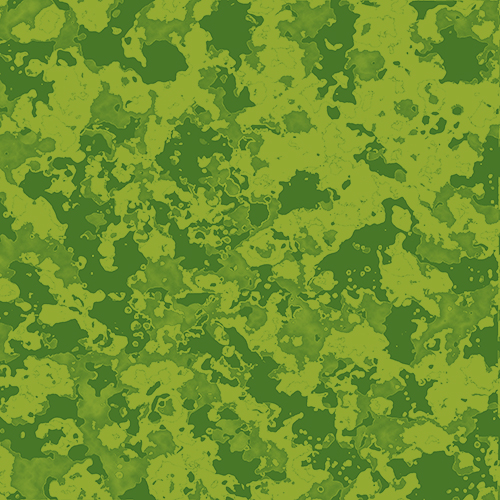 Lemon Squeezy Collection
Collection by
WatizZ.
Randomized patina collection named "Lemon Squeezy"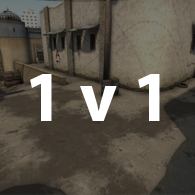 1v1 Arena maps
Collection by
Dolnma //csgo server?

Codewise
Collection by
codewise.com
codewise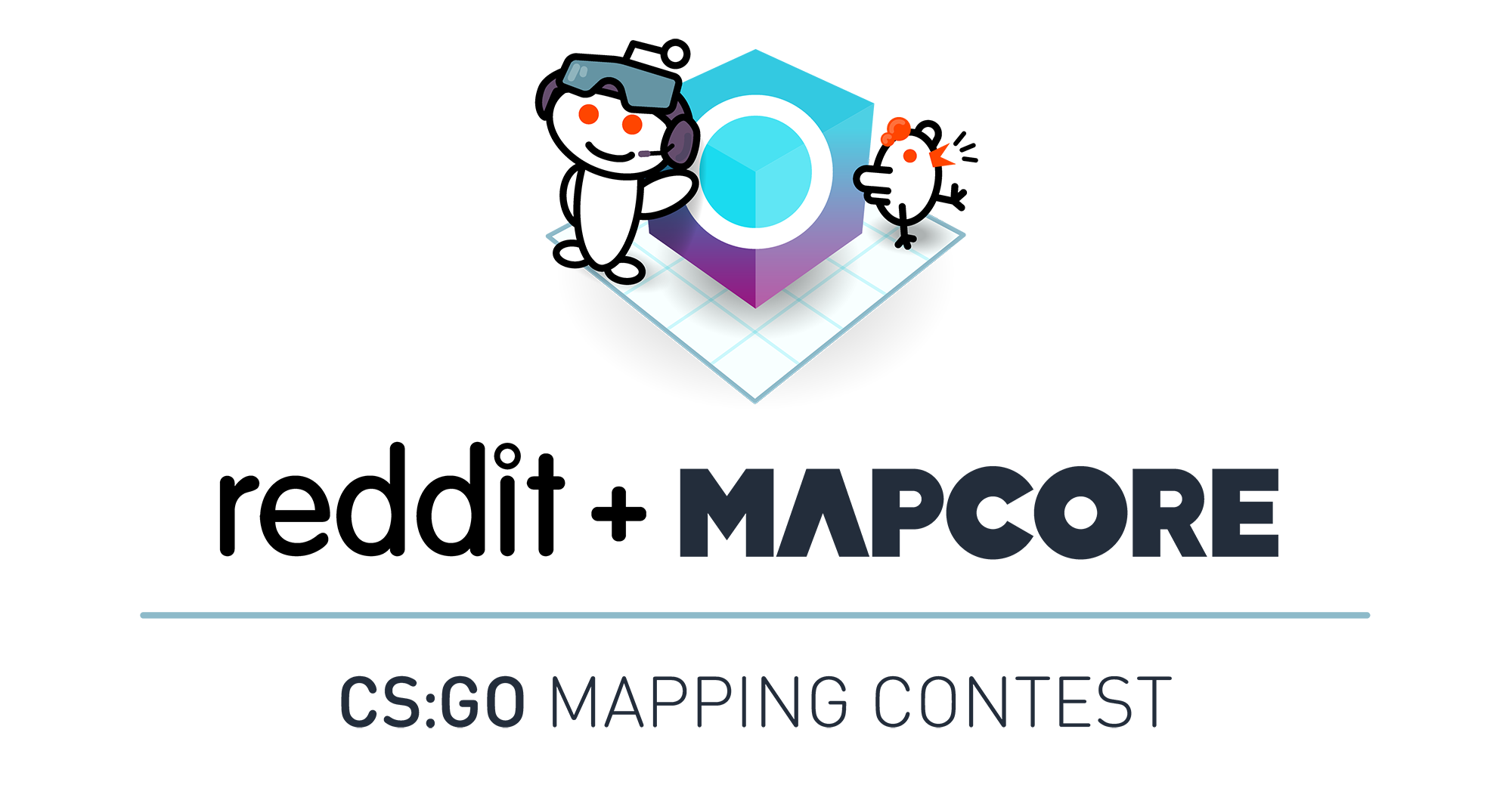 Reddit + Mapcore CS:GO Mapping Contest! 2015
Collection by
LE1T1337
https://www.mapcore.org/articles/special-events/reddit-mapcore-csgo-mapping-contest-r61/ https://www.mapcore.org/forum/29-contest-reddit-mapcore-csgo-mapping-contest/ =================== Without steam link: de_college https://www.mapcore.org/t...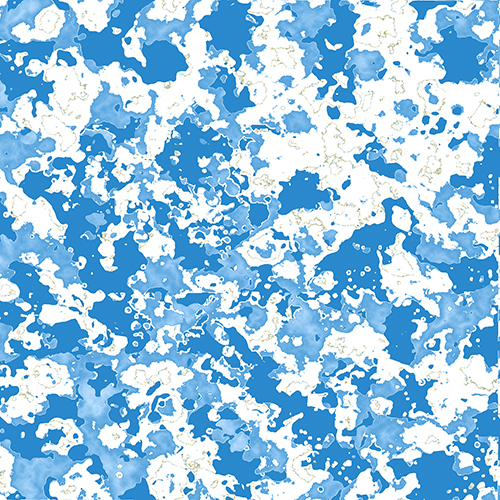 Blue Sky Collection
Collection by
WatizZ.
Randomized Patina Collection called Blue Sky .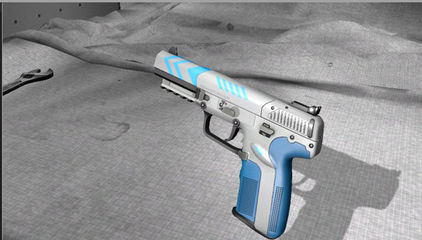 Blizzard Custom Collection ~By Name Ideas
Collection by
Name Ideas
This is my blizzard collection, I am slowly making a full collection of guns all with the same color scheme and somewhat the same, but improving design. Each gun will be on its own yet part of a whole. I spend a lot of hours on each gun, so support would ...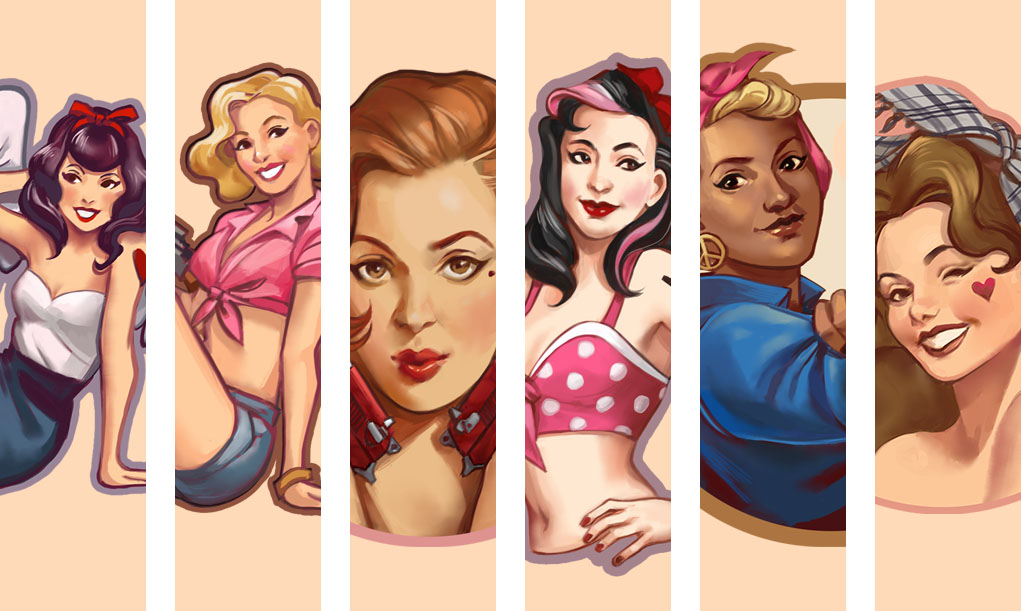 Pin-up Girls
Collection by
ninjasia
Pin-up girls is the collection of six grils ;) ready to fight on your side. Meet the team: Kimberly - Get outta there, she's gonna blow! Sherry - She makes you feel bulletproof! Ivette - Don't be fooled by her lovely smile. Martha - She can defu...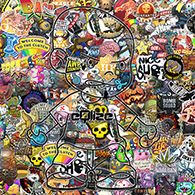 StickerBomb Collection
Collection by
eQlize * EIZO
My good Friend Ironman give me the Mission "make Weapon-Skins with ALL Community Sticker" This is the Result, of his Idea ! We hope you like, favored and give a comment for it !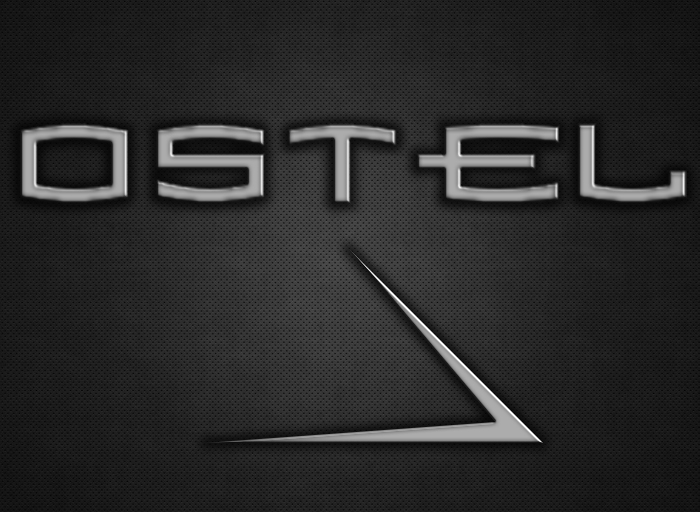 OSTEL
Collection by
ASAvonin
Skin is made in the style of cyberpunk in different colors.

Hyena MAG-7
Collection by
Kitch
I've tried to create skins which complement the MAG-7 as a brutal close range weapon. Designed around nature's troll, the hyena, which seems like a decent animal to flash after one-shotting your opponent. Get in the mess, make a mess!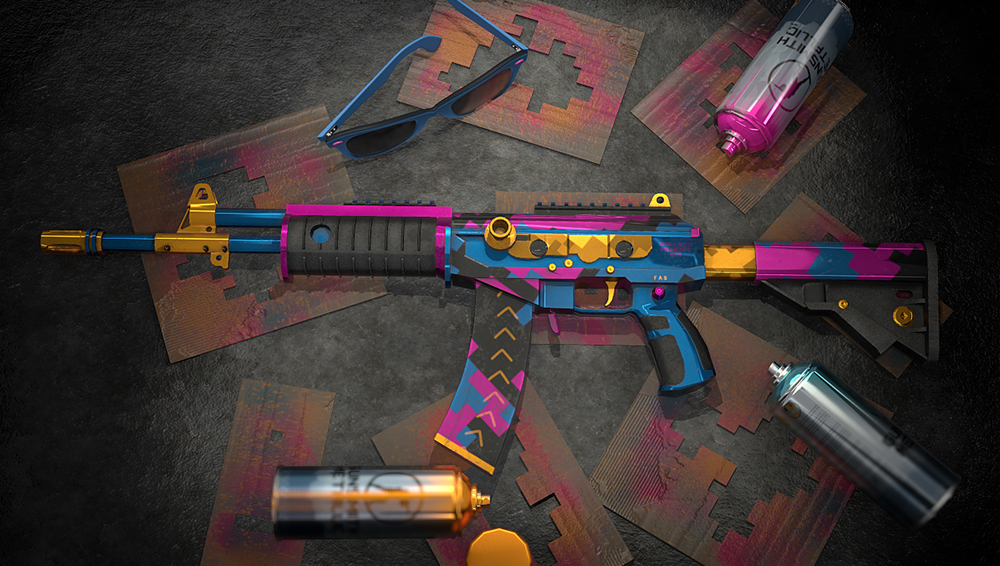 Retro Cowboy
Collection by
Monday
Not everything we do at Monday Workshop is higher end collector guns with finely crafted materials. Every now and then we like to "crush some brewskies and get a little weird"... A while back, a younger looking man came walking into the shop with h...

Collection of Sons
Collection by
Jacko
All "Son" weapons collection

The Gemstone Collection
Collection by
darkraptor777
The pattern is randomised each time so every drop is unique! As always I hope you great people enjoy it, if you do please rate up, favourite or even share it with friends (you would not believe how much it helps) and have a nice day! Any constructi...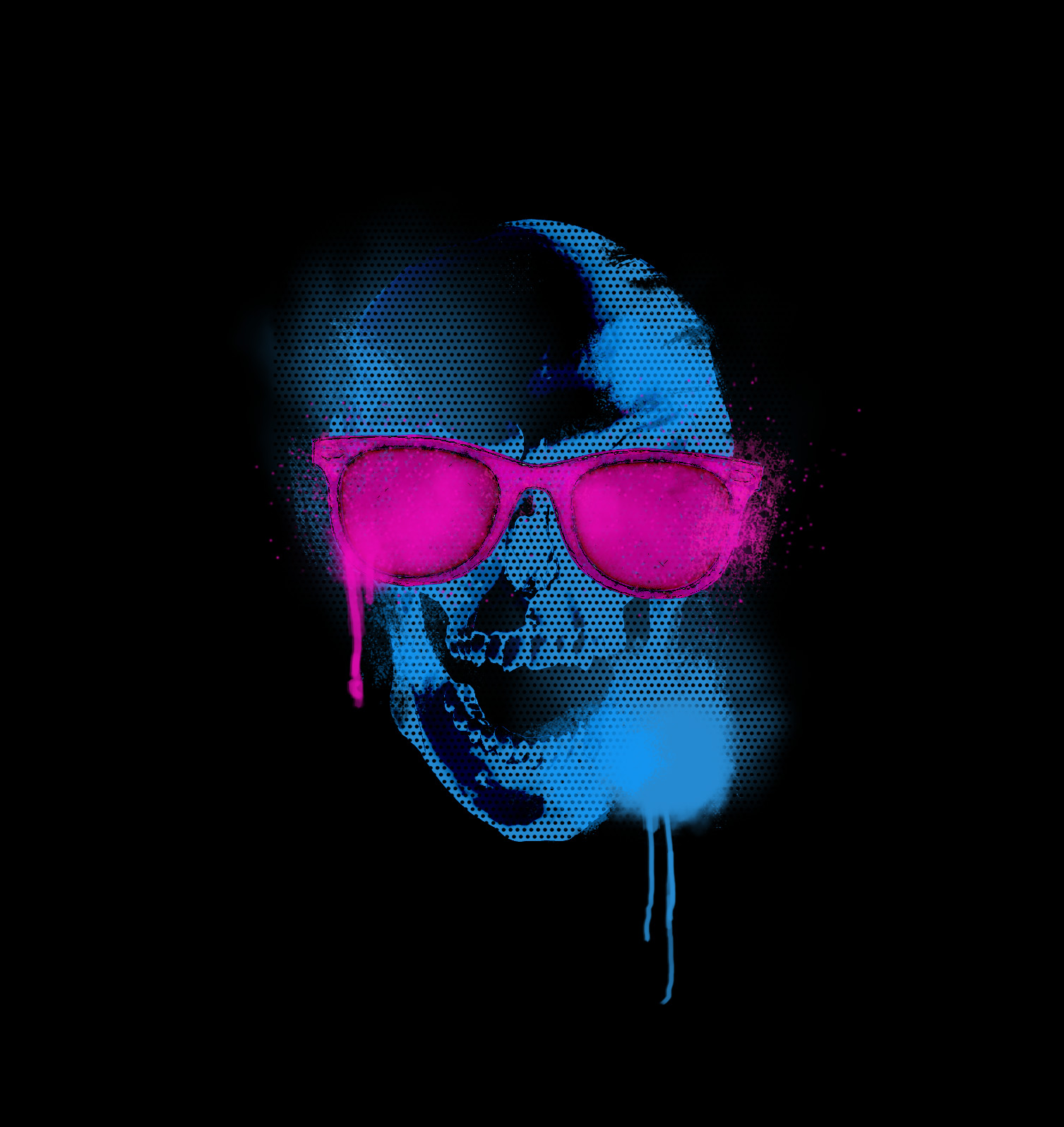 ElectricComb Collection
Collection by
SA_22
ElectricComb Collection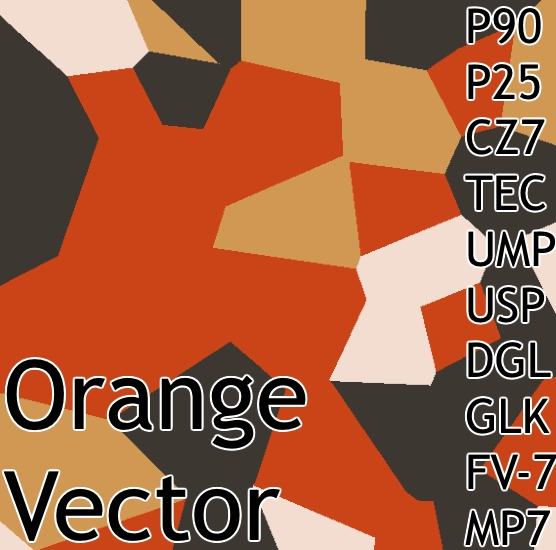 Orange Vector
Collection by
Dr.PixelTurtle
A collection of weapons skins for SMGs and Handguns.