Showing 31-60 of 18,681 entries
Sexy Starter Kit
Collection by
NCR 🅱️ATROLLER
Hello and welcome to a simple collection of skyrim sexy basic items. in this collection there is work from the talented killer keo (who's mods have been reviewed by mmoxreview) and Caliente.......... Enjoy
SKYRIM ULTRA HD TEXTURE/MOD PACK!
Collection by
๖ۣۜLyon
An Ultimate Skyrim HD Mod For Those Who Don't Think Skyrim Looks Good Enough!! I did not make any of these mods. All thanks go to the authors for making them!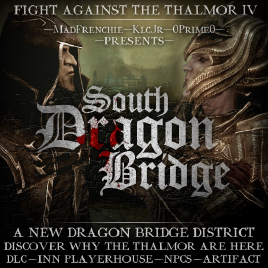 Fight against the Thalmor
Collection by
Telmo "Trooper"
MadFrenchie's Fight against the Thalmor mods and its related stuff.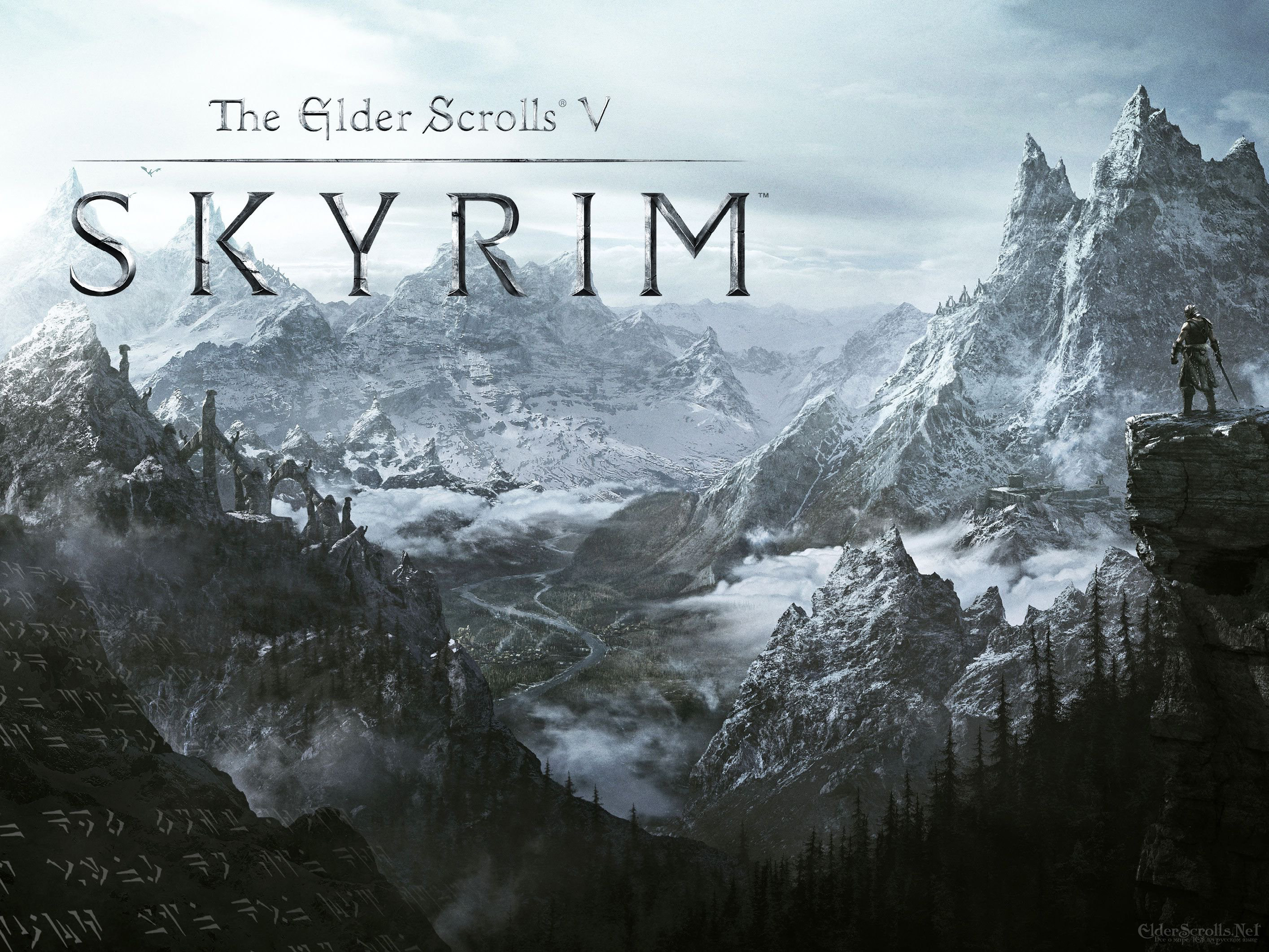 Good, Lore Friendly Mods
Collection by
Lobtoast
A collection of good, lore friendly mods that dont change gameplay too much, but add a bit of flavor to skyrim.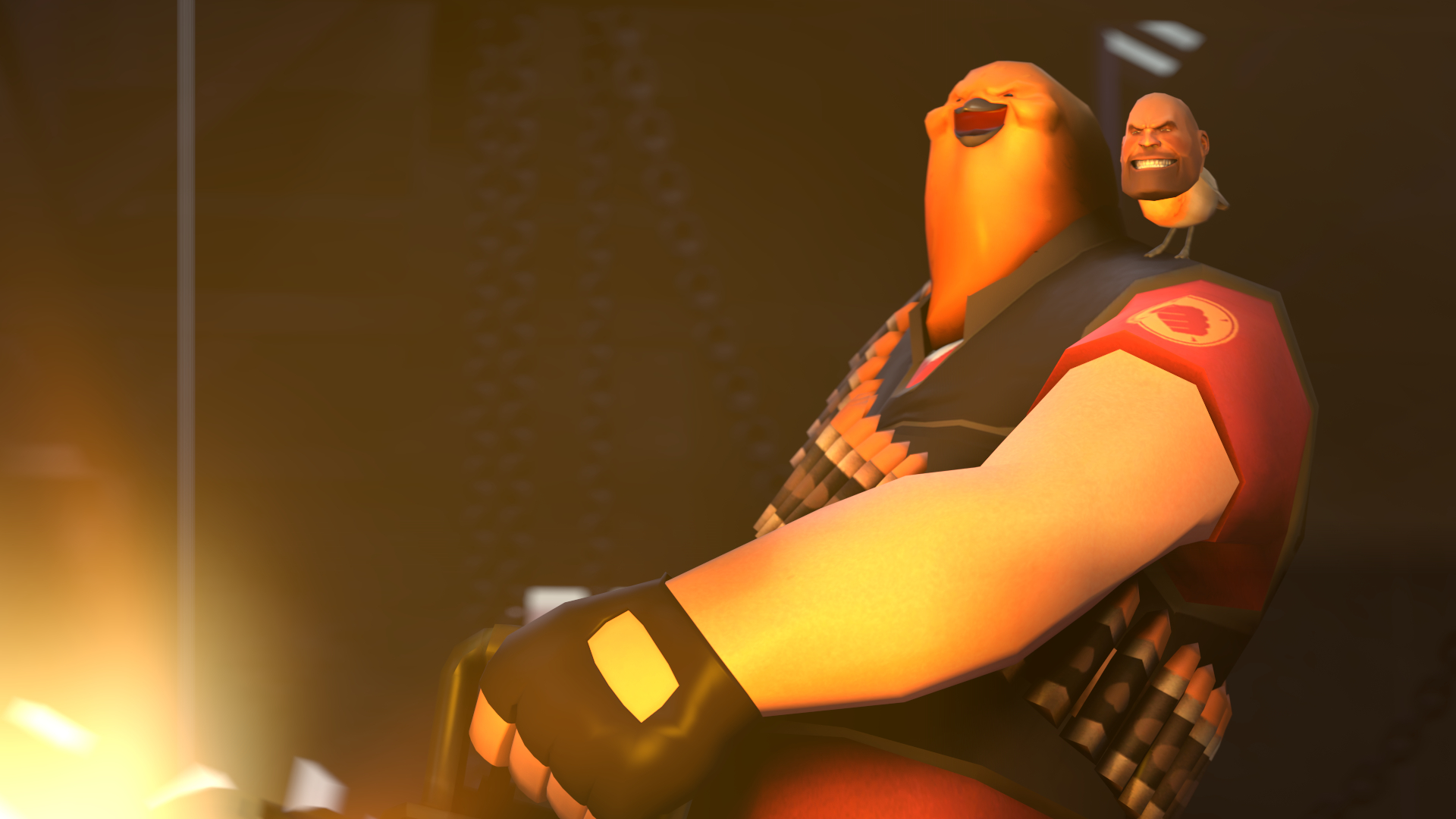 TF2
Collection by
error name
Tf2 stuff Guns Hats Races Followers Landscape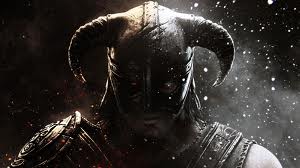 Mods français
Collection by
Starbeuk
Bonjour à tous, voici un regroupement de + des Deux cents mods français, d'autres mods seront mis au fur et à mesure que j'en trouverais bon jeu à tous.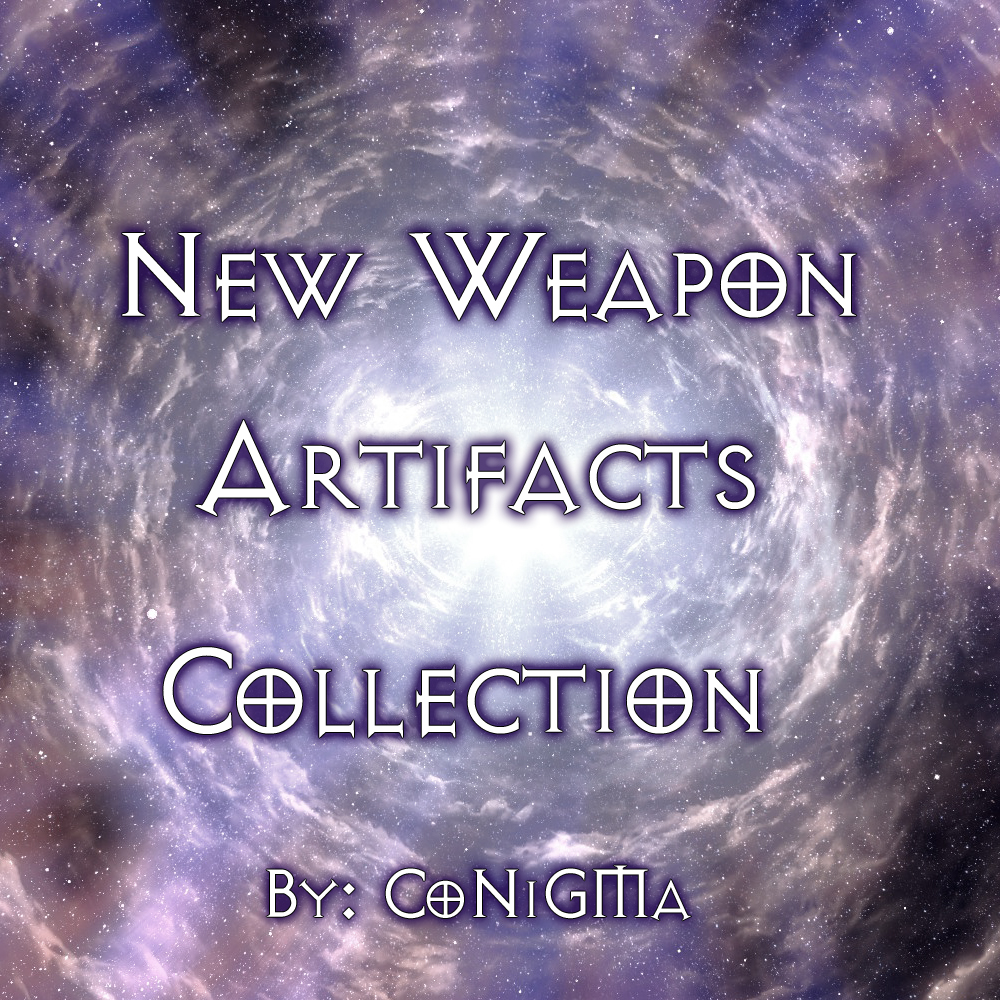 New Weapon Artifacts by: CoNiGMa
Collection by
CoNiGMa
This is a collection of all my "New Weapon Artifacts" mods.
ORC
Collection by
G20
Optimise the Orc experience in skyrim with this collection of mods geared up for the best and most comprehensive Orc experience.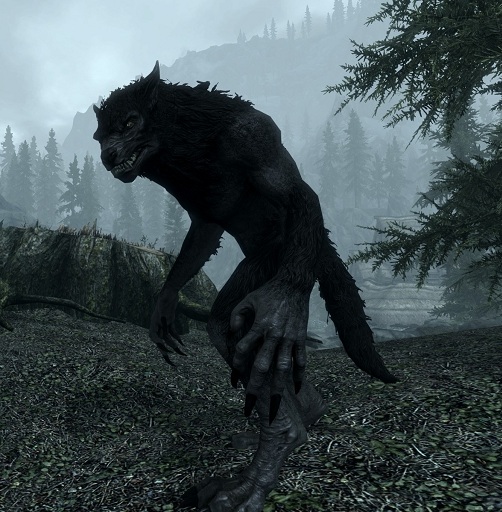 Paradox Werewolf Changes (PWC)
Collection by
Paradox
This is a collection of my Werewolf mini-mods. They have been designed to be as compatible as possible with other werewolf mods. Pick and choose to customize your experience.
Realistic graphics
Collection by
Snake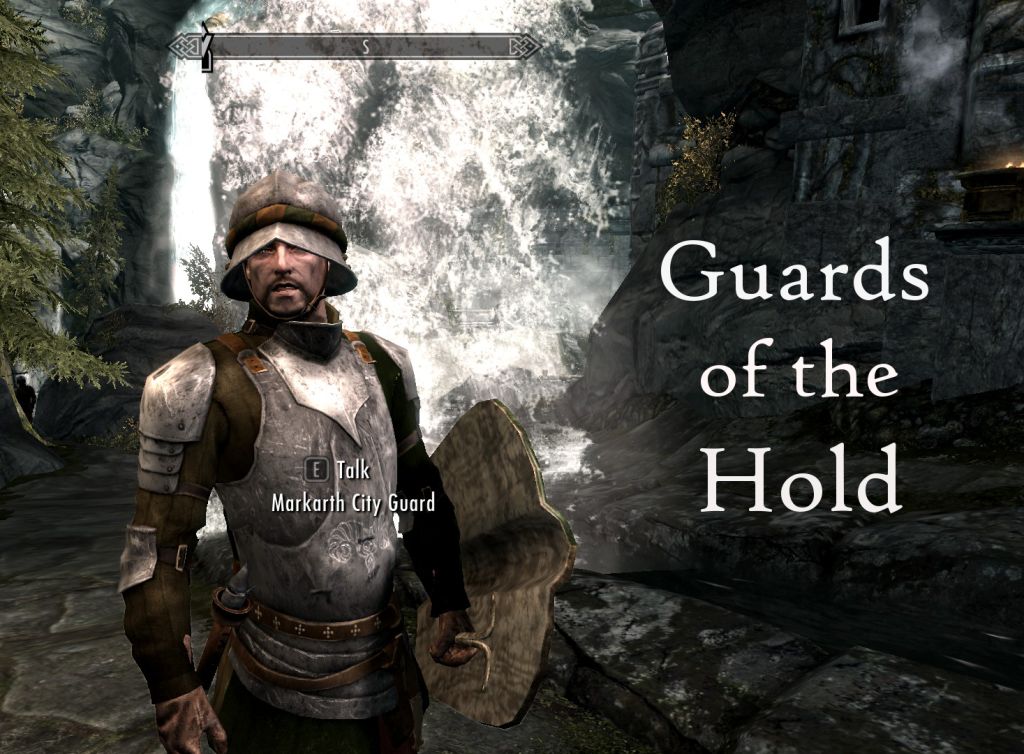 Guards of the Hold
Collection by
Swedish Duck
Guards of the Hold - a collection of armour replacers for all hold guards.
DWEMER
Collection by
G20
Dwemer, the dwarves of Tamriel, long since gone, but not forgotton, their magnificent architecture still dominates many landscapes, their techniology, weapons, armor and magics are still being used, and much more yet to be discovered. This is a collecti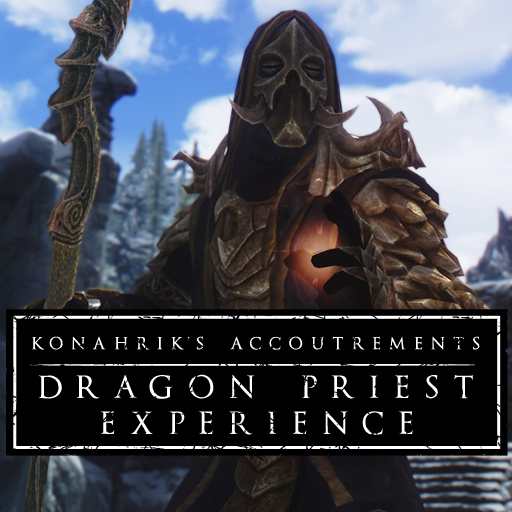 Konahrik's Accoutrements - Dragon Priest Experience
Collection by
Sir Edhelsereg
Make encounters with Dragon Priests a more challenging and rewarding experience. »»»»»»»»»»OFFICIAL WEBSITE / GUIDE««««««««« https://sites.google.com/site/konahrikaccoutrements/ Konahrik's Accoutrements is a plugin series for The Elderscrolls V: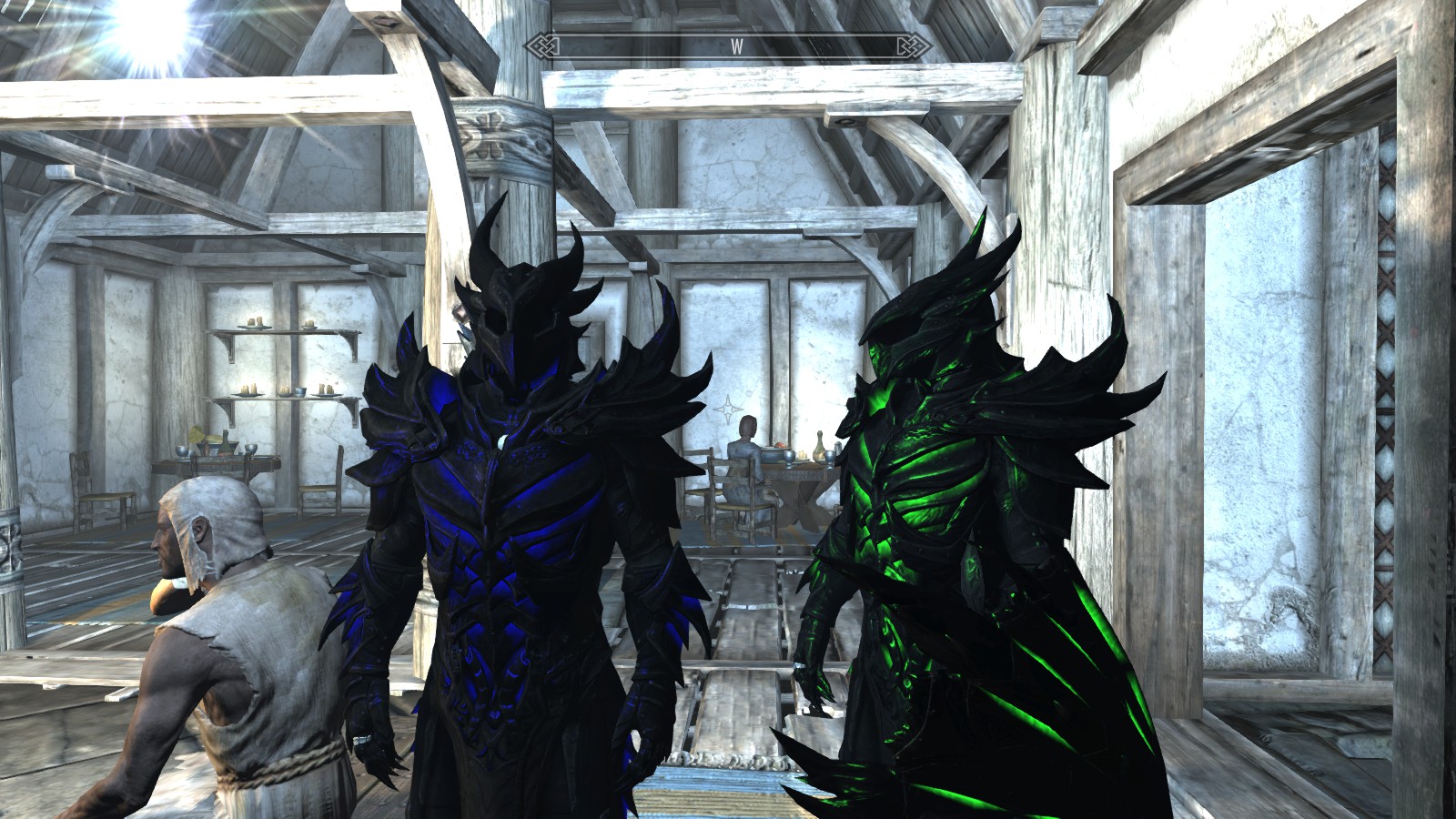 Vidoegame's Colorful Daedric Armor
Collection by
RyeHumor
This is a collection of all of my Colourd armors. Enjoy Thanks for all of your support Vidoegame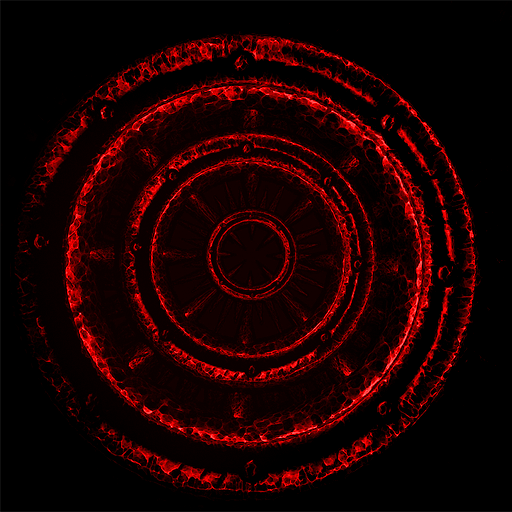 Lilith's Tools - Steam Version
Collection by
Noukheim
This collection includes all the Lilith mods that have been released on Steam Workshop.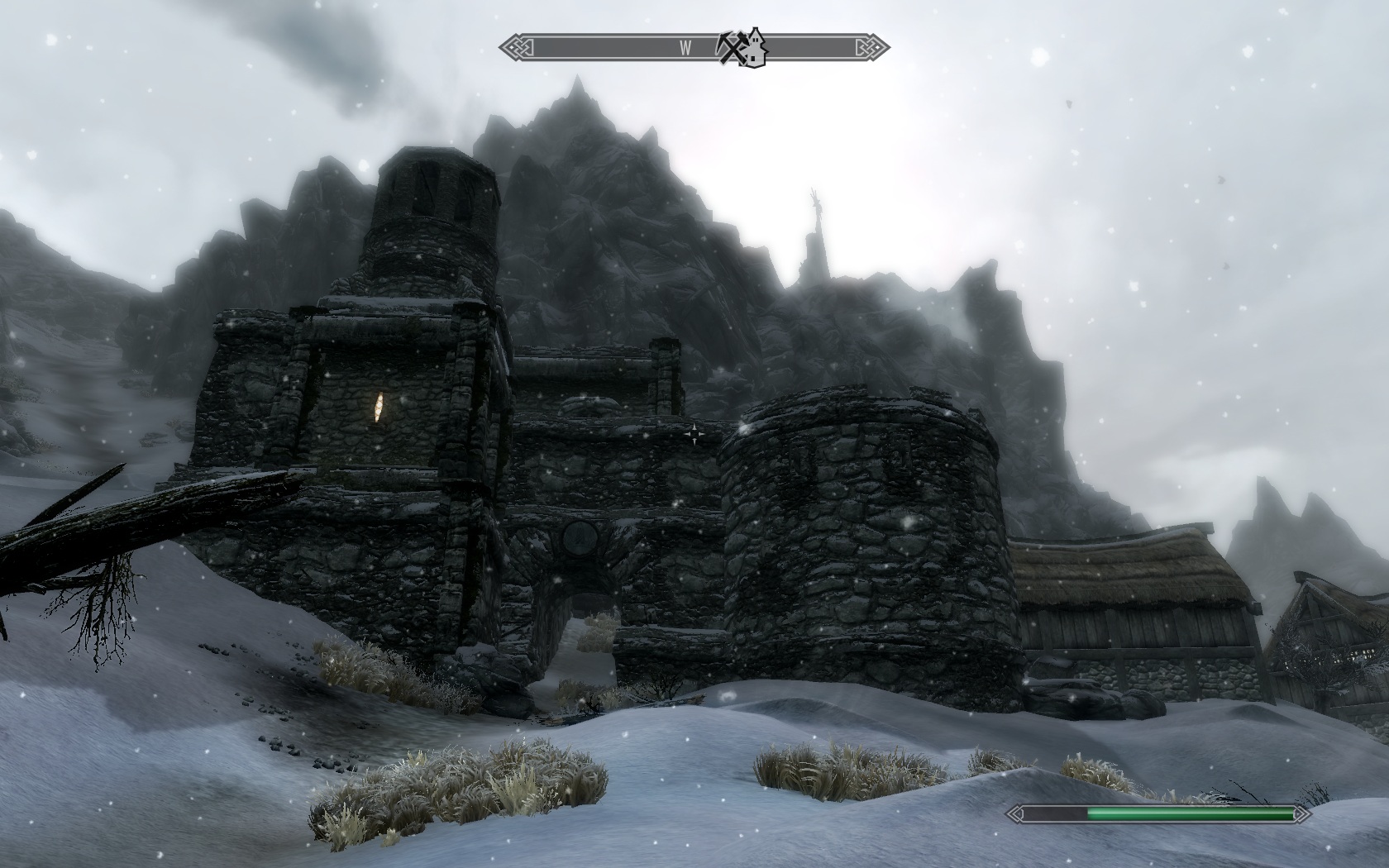 TES Arena - Skyrim Frontier Fortress
Collection by
Kaefie
A lorefriendly mod "This coarse, uncivilized province is far from hospitable, but it is also a place of fierce, wild beauty, with grand vistas and inspiring natural wonders awaiting those with the will to seek them out and the refinement to truly apprec
Skyrim Dark souls Lagrie
Collection by
lagrie
Collection of my dark souls Armor mods. (for now) All rights go to From software for designing these armor sets. Credits to Xinarvo and the Darks Souls Nexus community. Enjoy.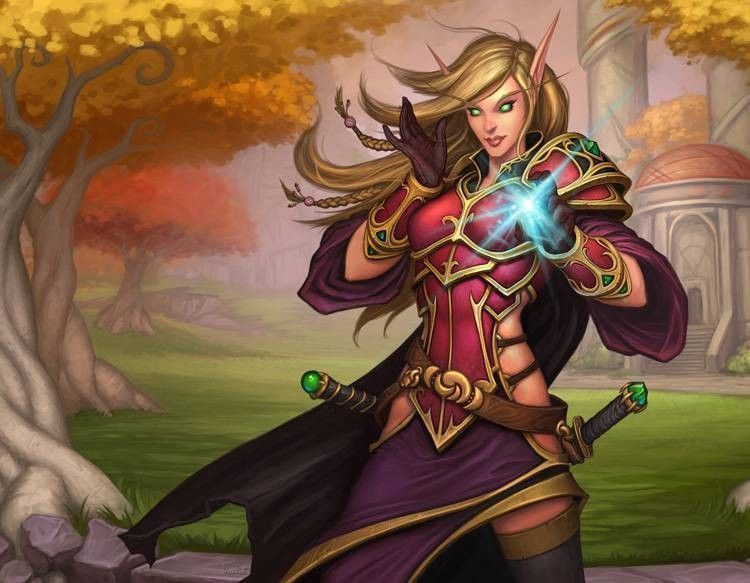 Sexy girls
Collection by
(Ultra)ИмператорBRR
Хороший набор для игроков с персонажем девушкой. Позволит создать прекрасную диву.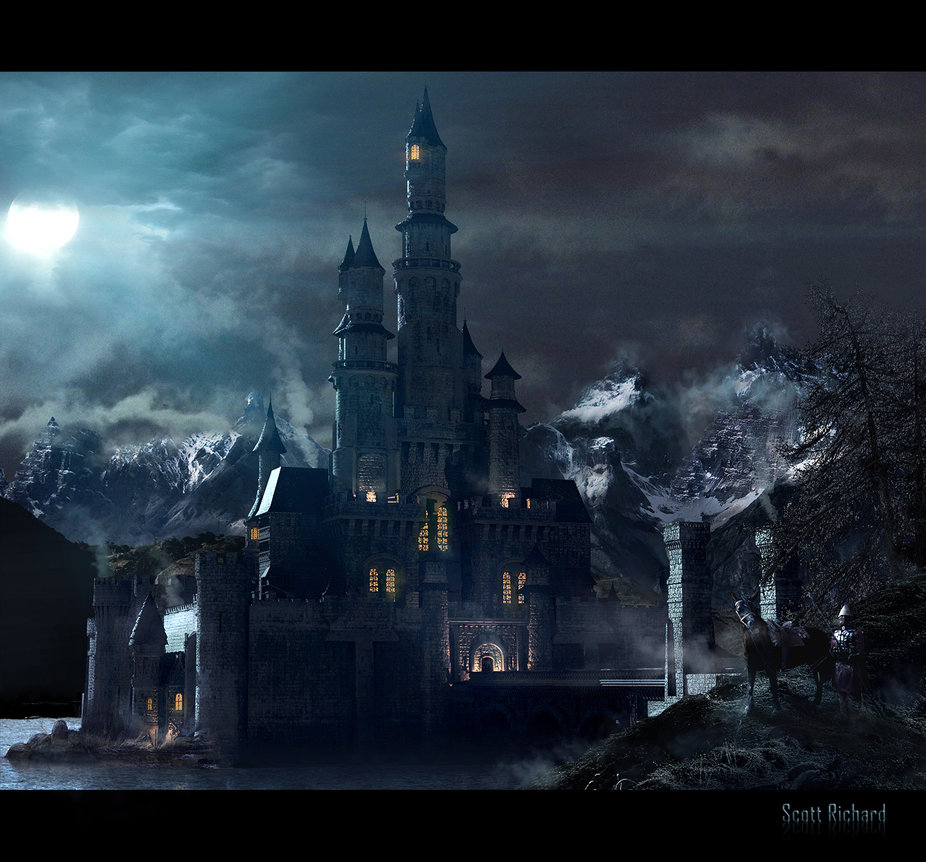 Castles
Collection by
G20
Castles of all types, Palaces, Great halls, Manors, Estates and Warehouses fit for a Dovahkiin. Only Modified castles here no other types of mod. If you know of some that I have missed please let me know, especially if thery are realy good but were over l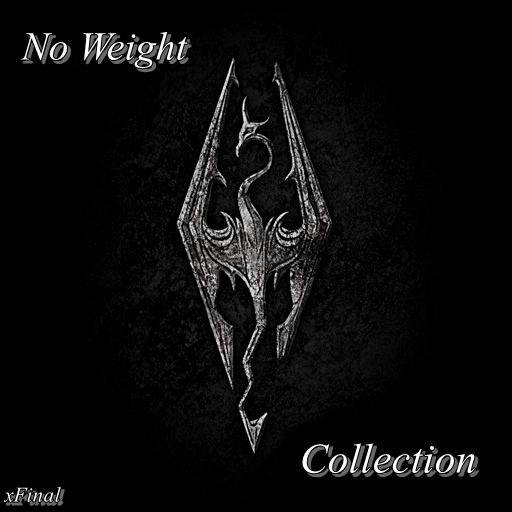 xFinal's No Weight for ... Collection
Collection by
xlF1N4L
###################################################################### #################### No Weight for ... Collection by xFinal #################### ###################################################################### xFinal's No Weight for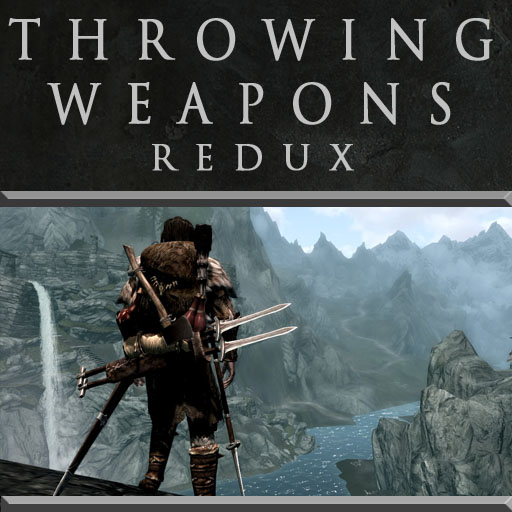 Throwing Weapons Redux Collection
Collection by
Madrilous
This collection was created in order to have a one-stop location in which to view and subscribe to both .esp based around Throwing Weapons Redux.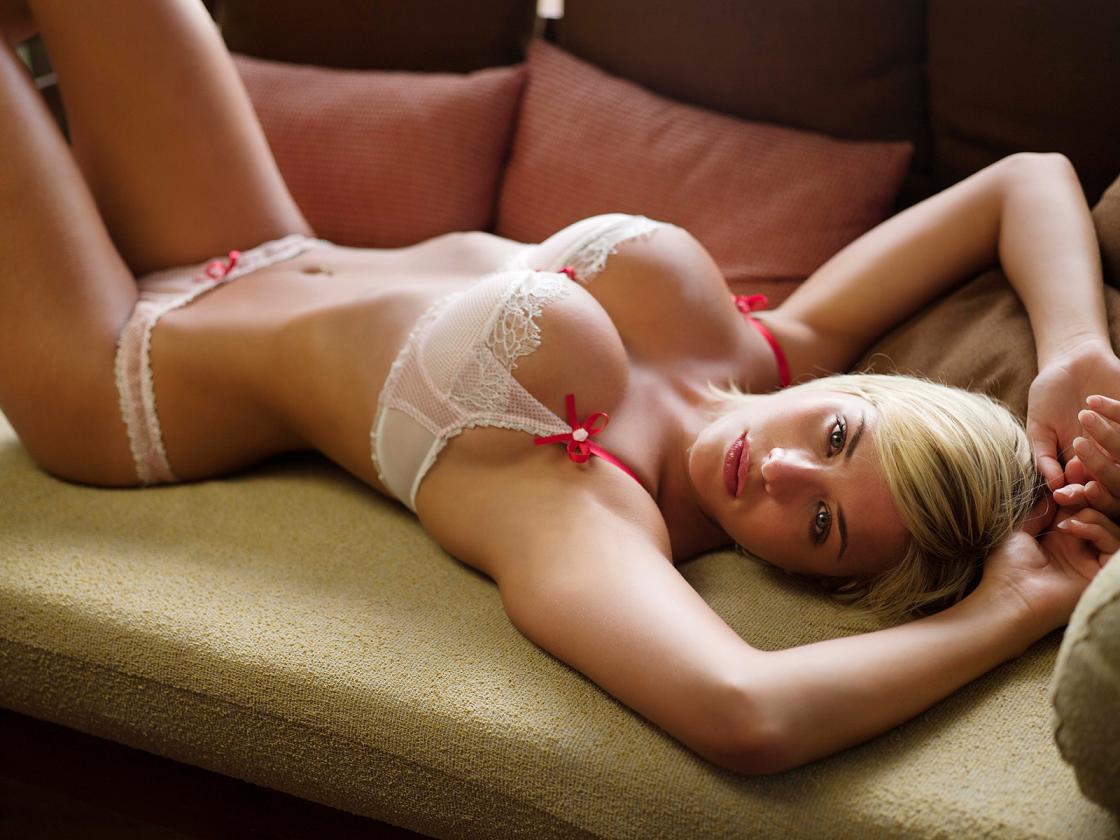 better girls the's will make them hot as hell
Collection by
LT__THUNDER
all of thes mod's will make the girs and lady's of skyrim hot ass hell it's self not all will work to gether but you will find what you like note i wood like to now what will not work both the way they look and if the game will not start IF I S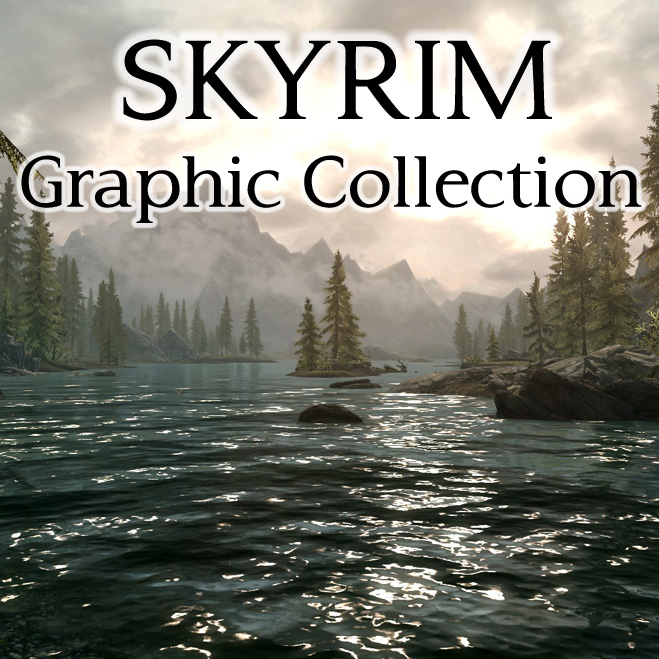 Graphic Pack
Collection by
Chef Excellence
This Collection Has all one needs for Graphical inprovements in Skyrim. I made this pack for myself if i ever need to reinstall/organise my Skyrim mods so i can easily obtain them again.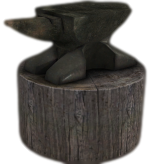 Crafting Improvments
Collection by
Red Jay
Collection of mods that add new features to Smithing/Crafting. WORKS WITH OR WITHOUT ANY DLC >---[Currently Includes]---< - CraftingPlus - Lightweight Ingots/Ores - SmeltingPlus - Lightweight Ingredients I will be adding new mods/updating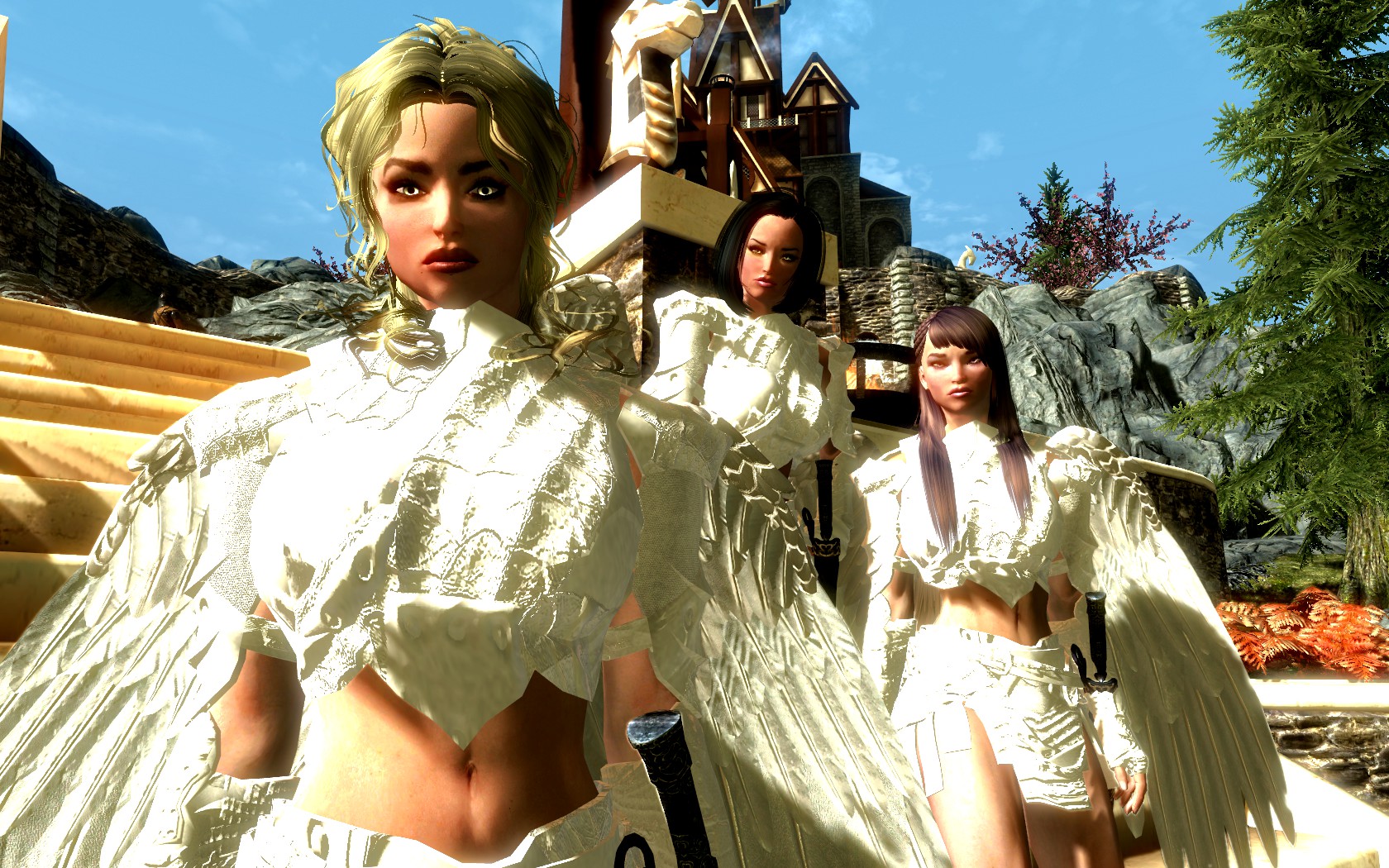 Standalone NPC Collection
Collection by
OC-121-The_DragonSun
>:The Elder Scrolls V: Skyrim> Rated M for Mature 18 or older >:by Subscribing you agree that your 18 or older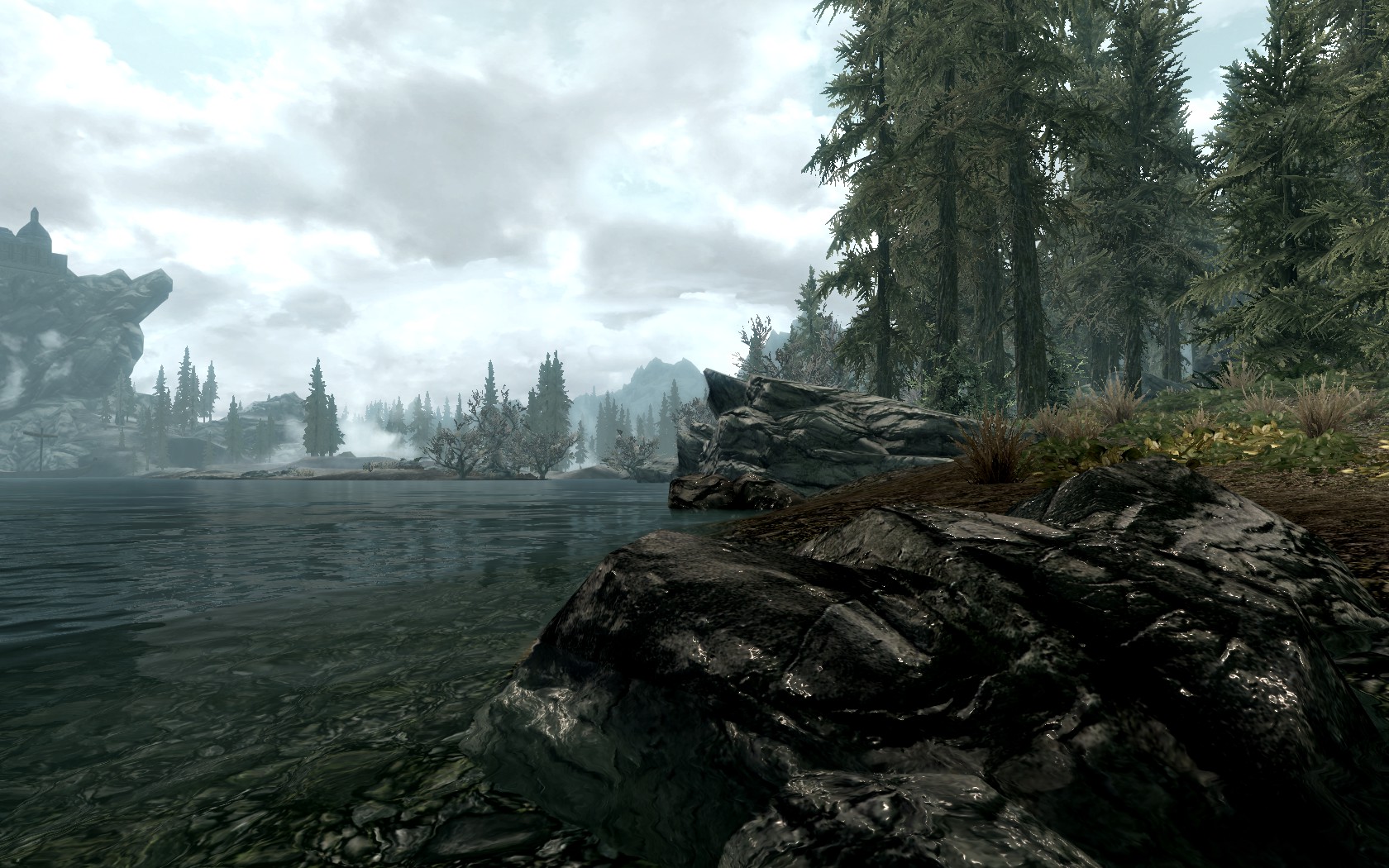 SKYRIM: EXTREME GRAPHICS (Without Gameplay Alteration)
Collection by
THE_TERRORIZER
This is, quite simply, EVERYTHING you need to MAX OUT your Skyrim graphical experience WITHOUT altering the gameplay (cheating). I have spent HOURS and HOURS switching between different mods, testing performance, usability, stability, difference, playab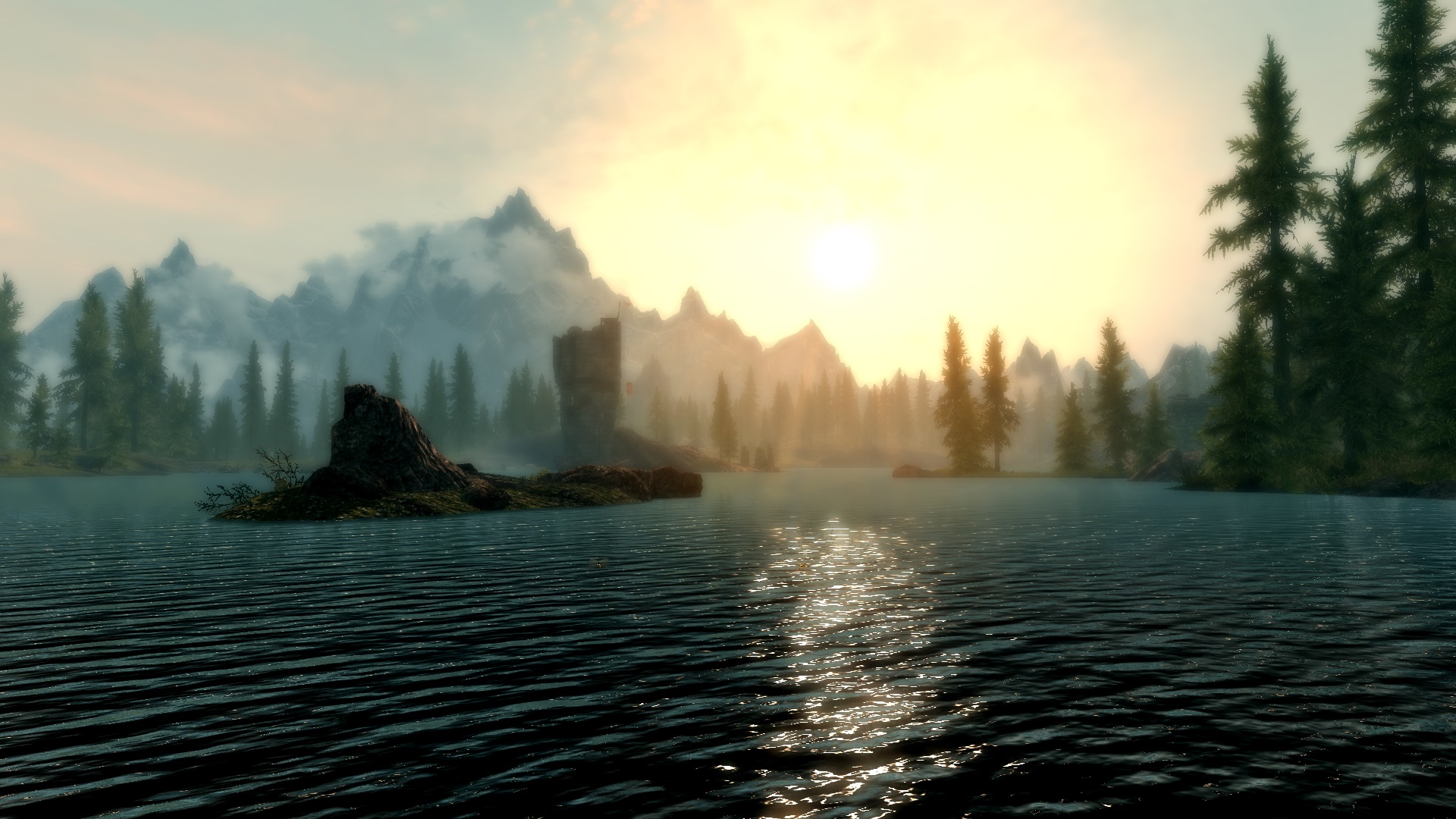 Enhanced Skyrim, gameplay and graphics (122 mod's)
Collection by
Nicolas
MAKE SKYRIM BEAUTIFUL (All the mod's are Lore friendly) It's a collection of graphical and gameplay enhancing mod's. I tested the mod's for two weeks on Ugrid 7 and i ironed out all the kinks.This collection saves you the trouble of testing and troube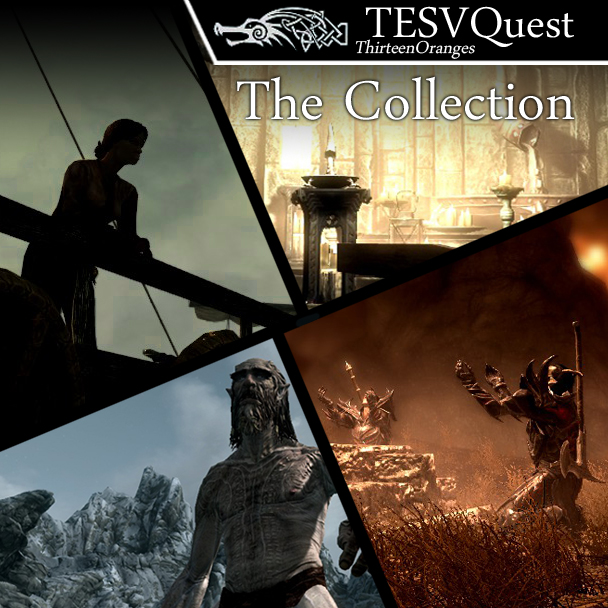 The Elder Scrolls Quests Series
Collection by
ThirteenOranges
This collection contains all of the ThirteenOranges' The Elder Scrolls Quests series. A series of lore friendly quests focusing on story driven and explorative gameplay and bringing a wide variety of high quality new locations, both exterior landscapes, in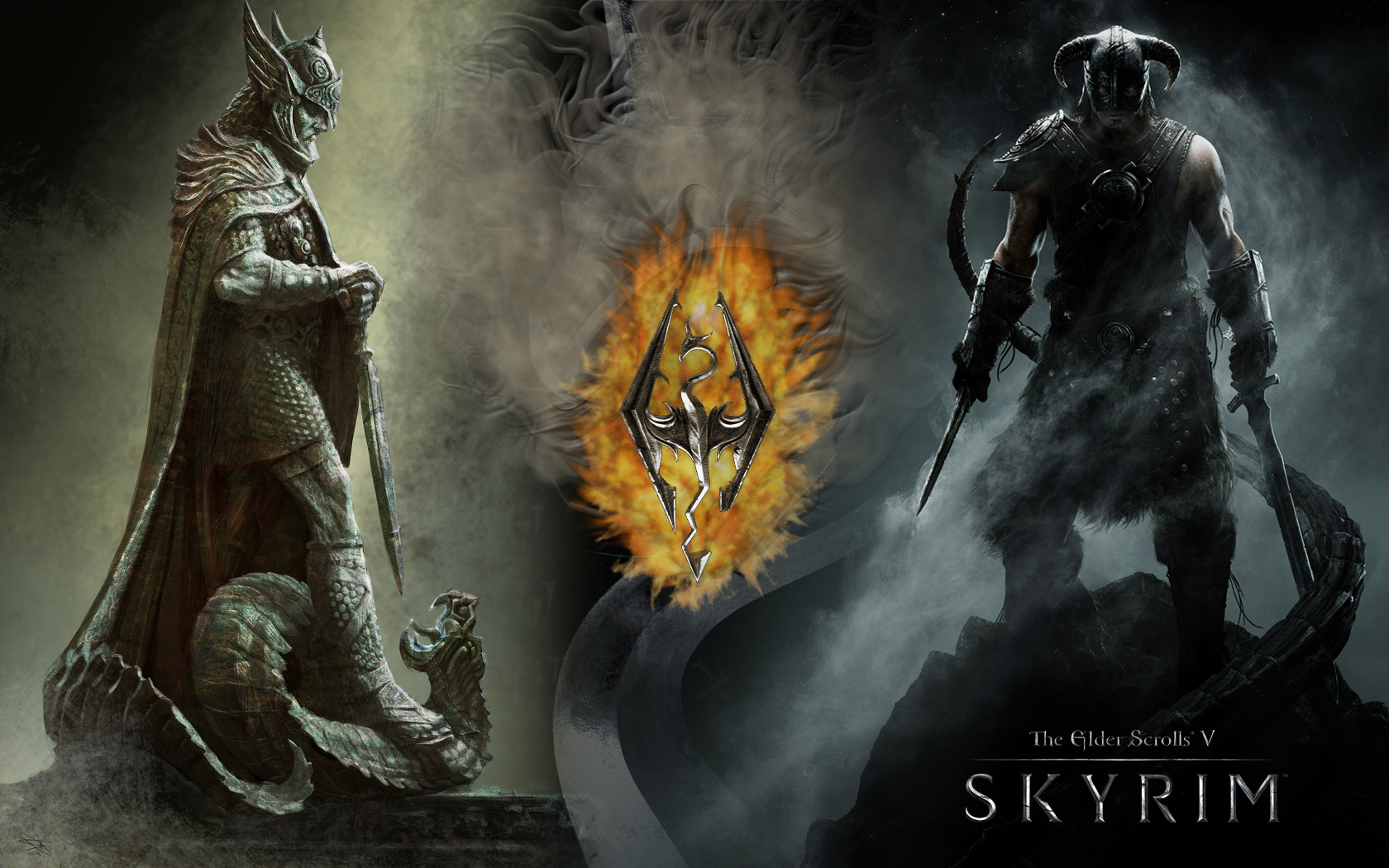 †Russian Collection†Русская Колекция†
Collection by
Vokshus
Добро пожаловать на страницу Русского сборника модов. Здесь представлены моды по таким разделам: дома, броня и оружее, геймплей, визуальные и звуковые эффекты и многое другое. Сборник обновляется уже не так часто как это было в момент его создания, но при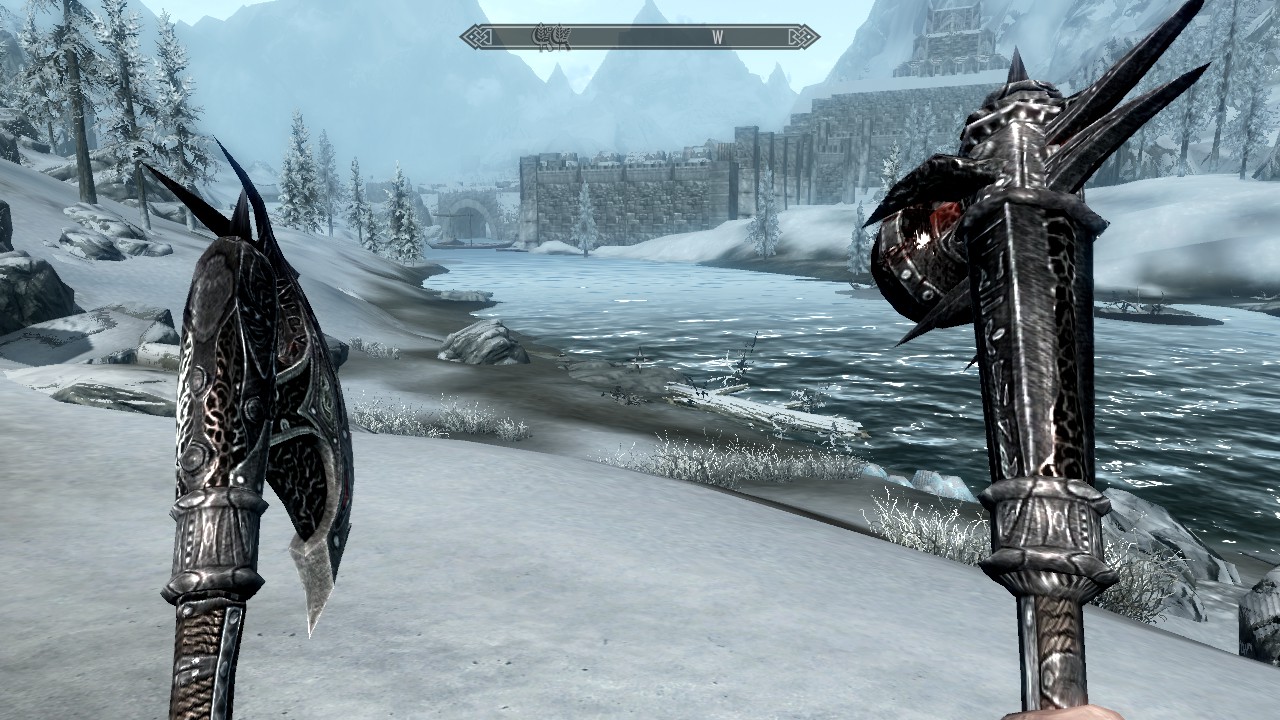 Heavy Armory - New Weapons Collection
Collection by
PrivateEye
Subscribe to either the standard version, OR the Dragonborn version! These are the main files of the mod. Pick one of the two. The Dawnguard addon is optional. ---------------------------------------------------------------------------------------------