Showing 55-72 of 18,557 entries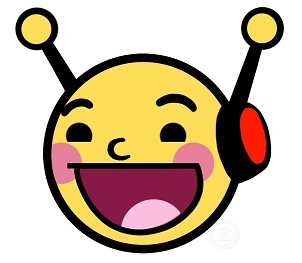 Turbosnowy's Outrageously Awesome Audio
Collection by
Turbosnowy
This collection is for my audio mods for those of you out there who perhaps feel that the existing Skyrim music is not Outrageously Awesome enough for your tastes. This collection will change this for you, injecting medically certified 100% pure grade dist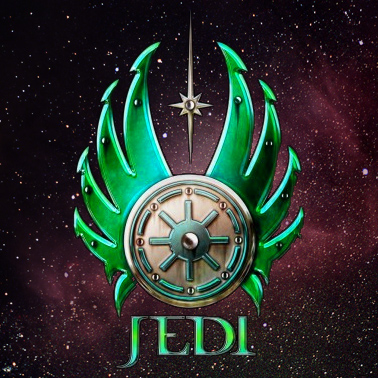 Star Wars Mods for Skyrim
Collection by
Kryptonian
All Star Wars Mods available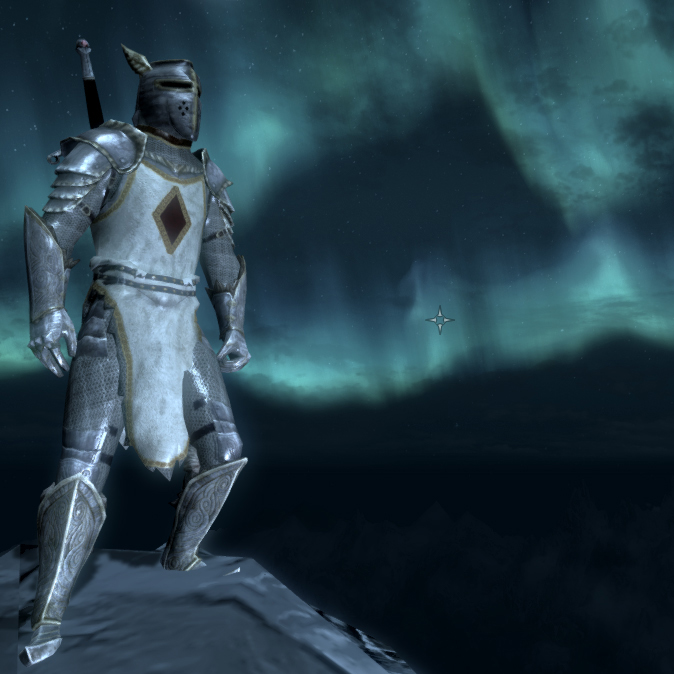 Servant of the Divines
Collection by
Maty743
Simple really. Want to be a paragon style character. These are a few mod's that you might like. Please let me know if I have missed out some mod's that would be good for this :)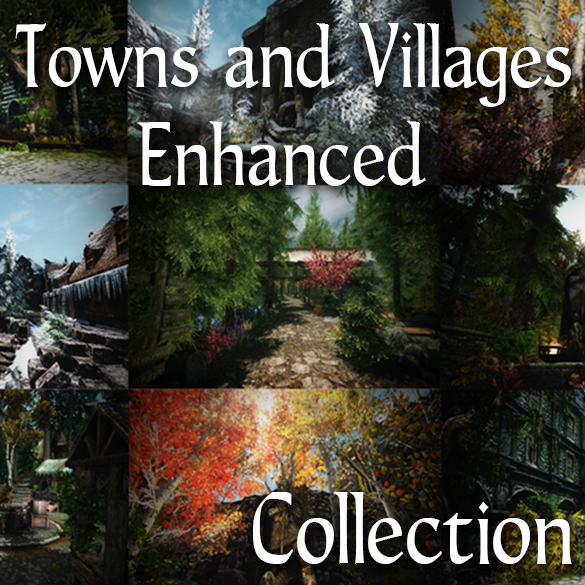 Towns and Villages Enhanced: Collection
Collection by
Aplestormy
The Towns and Villages Enhanced Collection By Aplestormy and Matthieu6839 Included Mods Towns and Villages Enhanced: Villages Redux (Currently only Rorikstead, old one still avaliable in my shared files) Towns and Villages Enhanced: Pro - Whiterun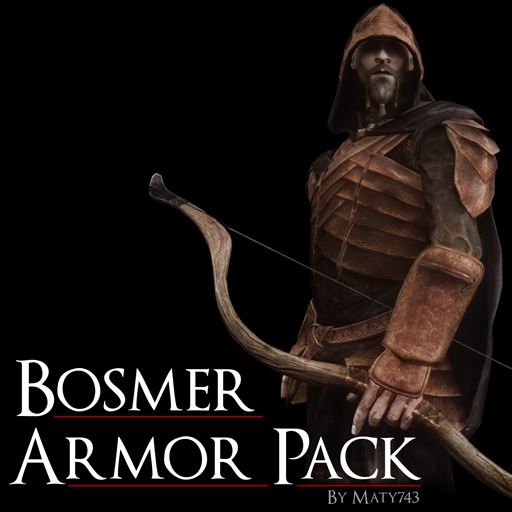 Bosmer Armor Pack
Collection by
Maty743
Armor Pack conatining 5 armor sets. Please go to part one to comment/rate etc as that is the main file.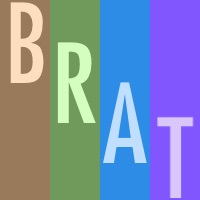 Better Rewards and Treasure Collection
Collection by
sp0ckrates
Always get rewards and treasure you can use! Simply choose the mod for your class. So have these ever happened to you? ❖You're playing as a barbarian who uses only two-handed weapons, but every weapon you get for completing a quest is a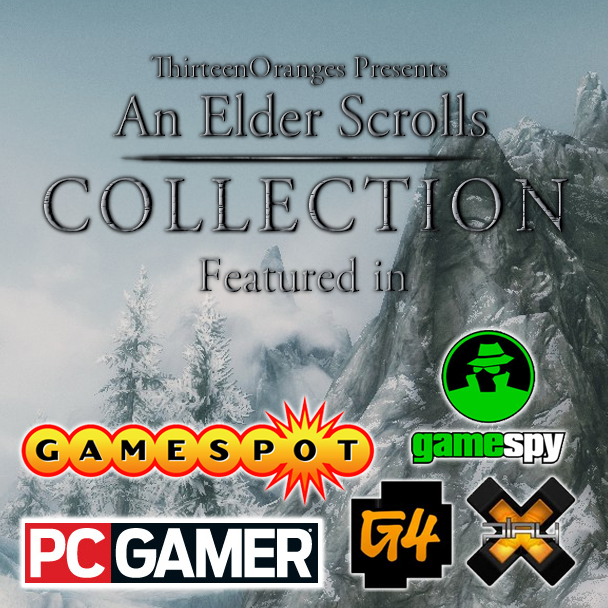 An Elder Scrolls Collection
Collection by
ThirteenOranges
This collection brings together The Elder Scrolls Quests and The Elder Scrolls Places series, along with An Elder Scrolls Faction: Pit Fighter. The collection focuses on seamlessly adding new lore-friendly content to Skryim, from new exterior locations,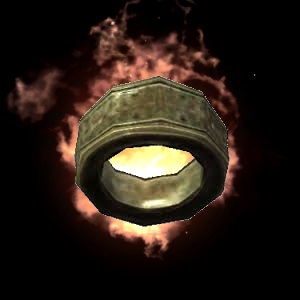 Ring's Of Power
Collection by
LordOfTheDead79
Say hello to the ring that can change the way you play. Each ring has it's own unique set of skills it imporves. For example, the Ring of protection, when worn a frost cloak, fire cloak and shock cloak surrond you and will kill enemies within a certain
Skyrim Enhanced
Collection by
Ejinn
A simple collection of enhancements. All mods are tested before being added to the list, and this list will be updated along the way.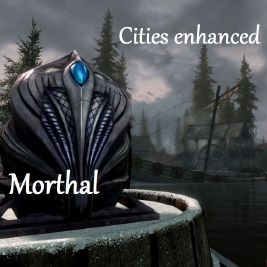 Enhanced Cities
Collection by
matthieu6839
Add many details to the cities and make them beautiful! If you enjoy these mods, please rate, subscribe and favorite them. **************************************************** Now avalaible : Enhanced Cities: Morthal Enhanced Cities: Dawnst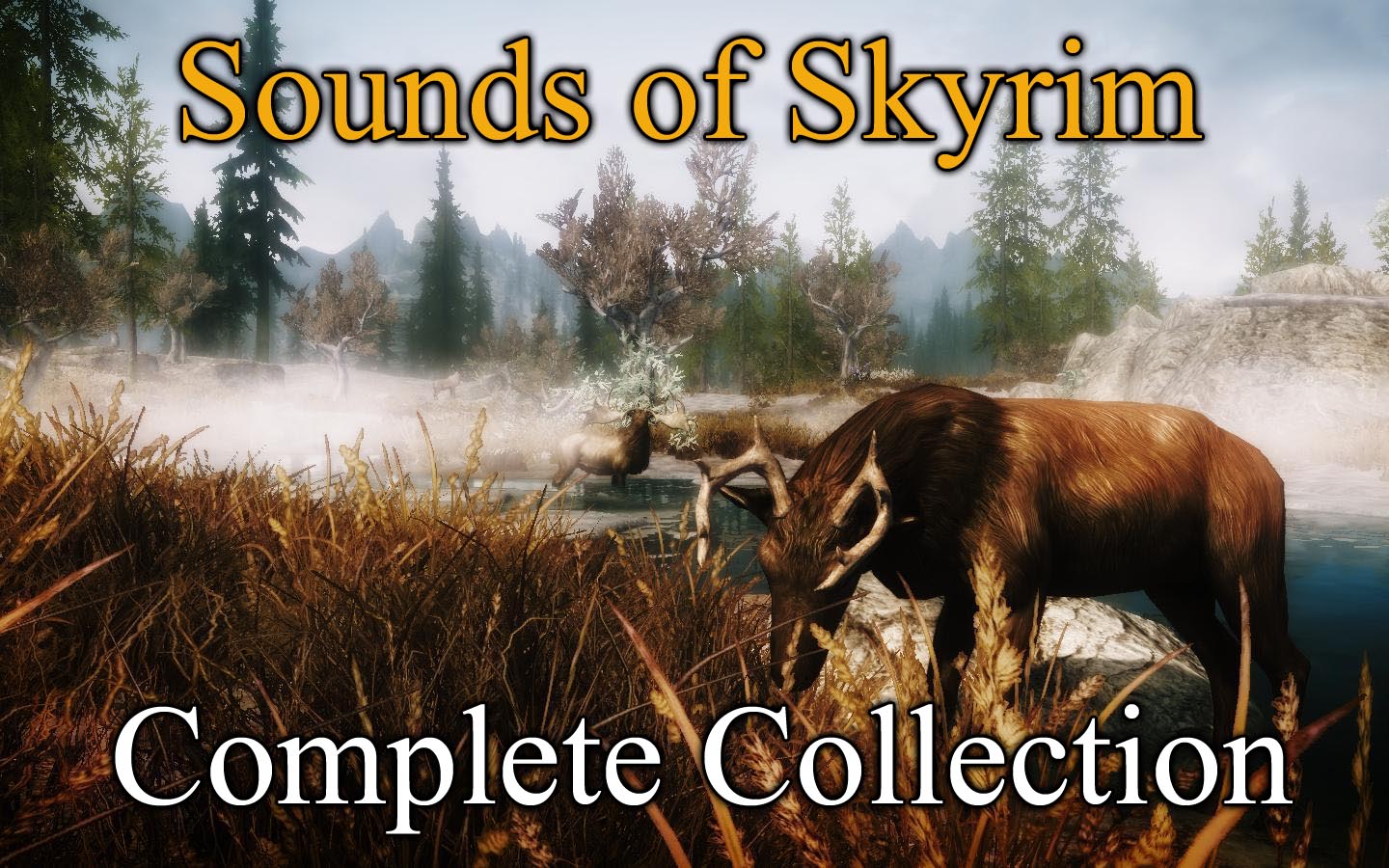 Sounds of Skyrim Complete Collection
Collection by
Cliffworms
Sounds of Skyrim is an audio project split in three parts that, in the end, adds around 460+ sound effects to the game world. It affects almost every cell and region in the game. The project's main goal is to not have one environment that is soundless to e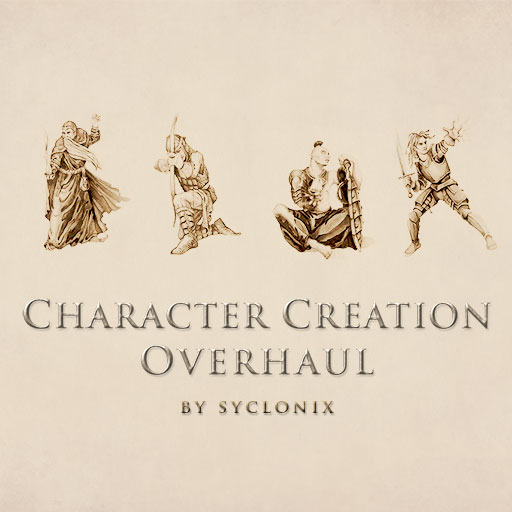 Character Creation Overhaul + Optional Modules
Collection by
Syclonix
Character Creation Overhaul finally brings back birthsigns, classes, specializations, favored attributes, and major/minor skills to Skyrim. No more boring cookie-cutter characters--Choice matters again! Whereas vanilla Skyrim only provided you with 10 opti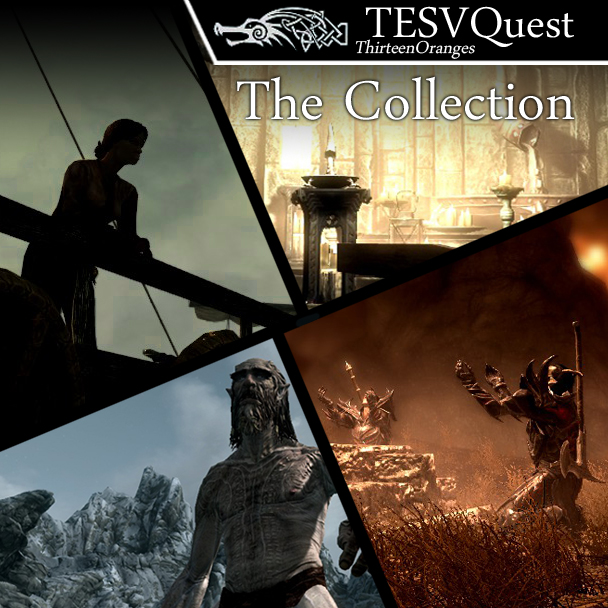 The Elder Scrolls Quests Series
Collection by
ThirteenOranges
This collection contains all of the ThirteenOranges' The Elder Scrolls Quests series. A series of lore friendly quests focusing on story driven and explorative gameplay and bringing a wide variety of high quality new locations, both exterior landscapes, in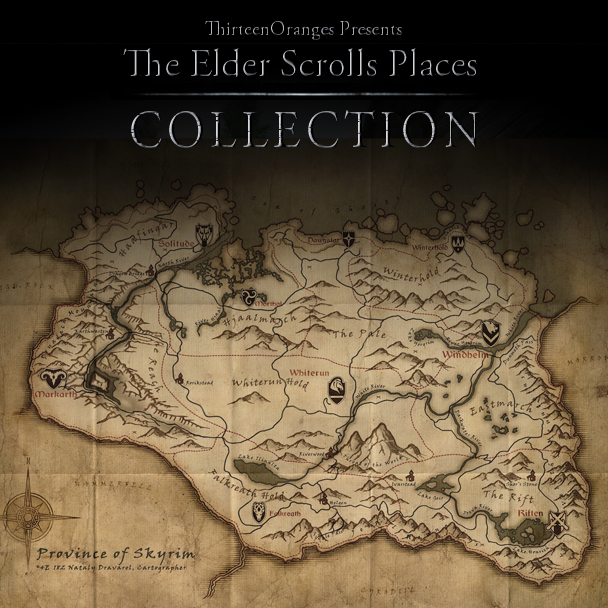 The Elder Scrolls Places
Collection by
ThirteenOranges
The Elder Scrolls Places is a mini-series of Lore Friendly mods, each adding locations seen in Skyrim in The Elder Scrolls Chapter I: Arena, into the modern day (4E 200) Skyrim setting over 200 years later. -------- Features - NPCs with full day and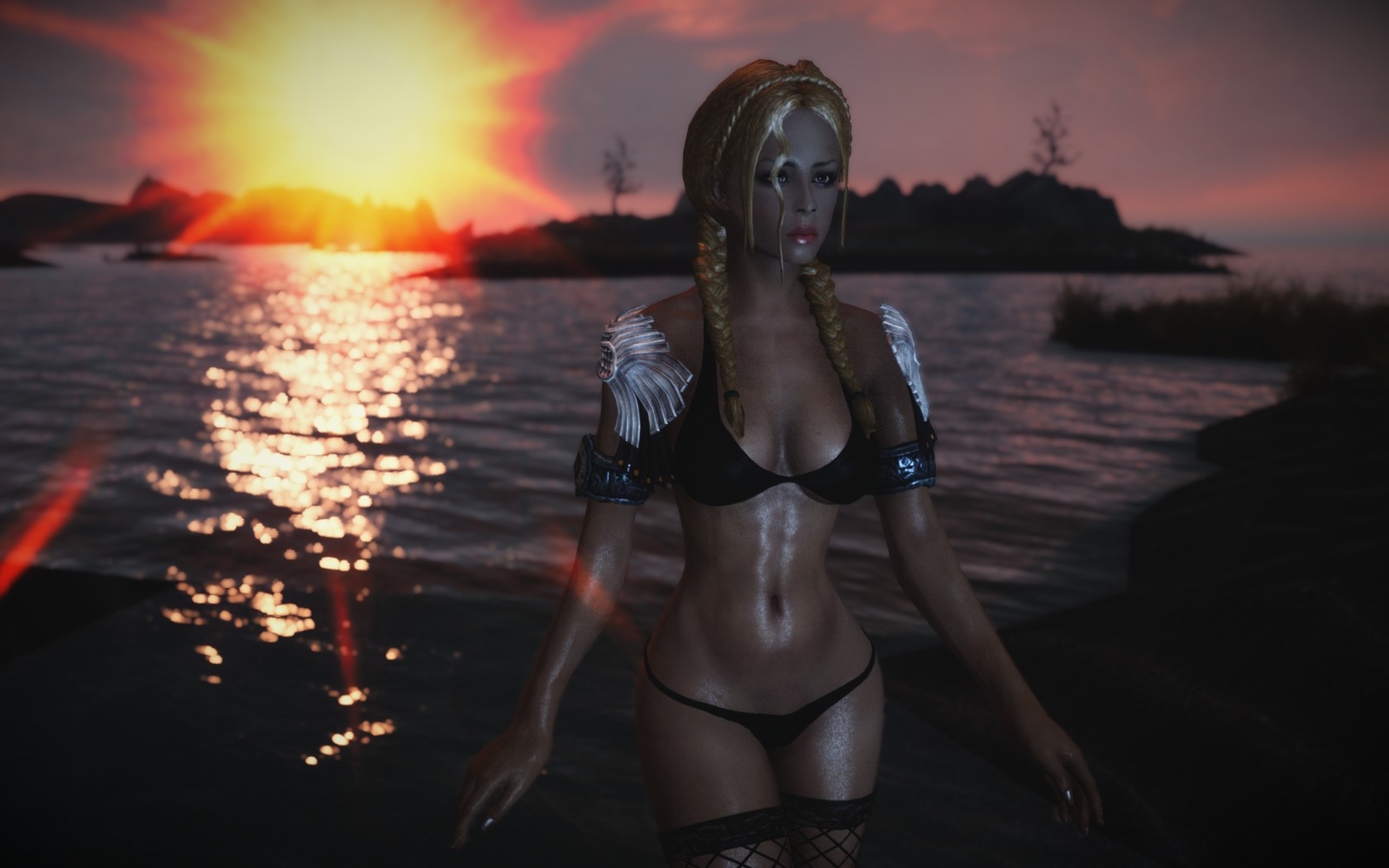 GLORIOUS GRAPHICS COLLECTION!!!
Collection by
TheHyde
This glorious collection of mods will drastically improve the look of your game! This collection has even more mods in it than the "top rated" graphic collections, which each only give you a measly 20, compared to my 50+!. Whether it's better water, snow,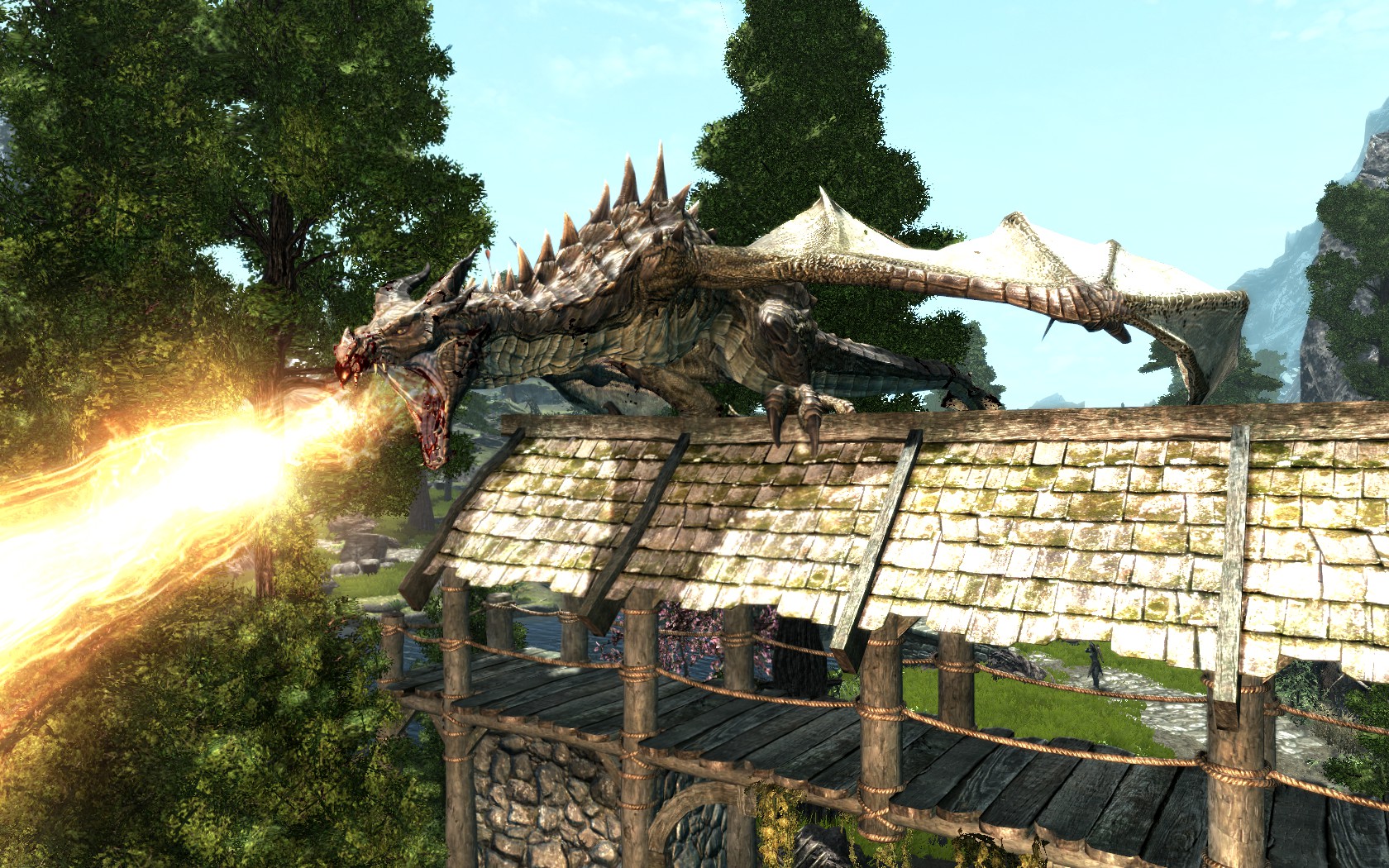 Skyrim Fun In HD (All Mods Compatible)
Collection by
UdymOe
*2016 CHANGES* If you are having problems running these mods in 2016 using the latest version of Skyrim and SKSE try uninstalling/unchecking the Water And Terrain Enhancement Redux. For lower end PC's I suggest you uncheck the Dat Grass mod for better p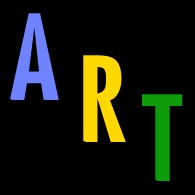 Amazing Race Tweaks! Collection
Collection by
sp0ckrates
Amazing Race Tweaks! (ART) is a collection of the popular mods designed to make each race uniquely amazing! Descriptions of each mod may be found at the Sp0ckrates Workshop, here: http://steamcommunity.com/id/sp0ckrates/myworkshopfiles/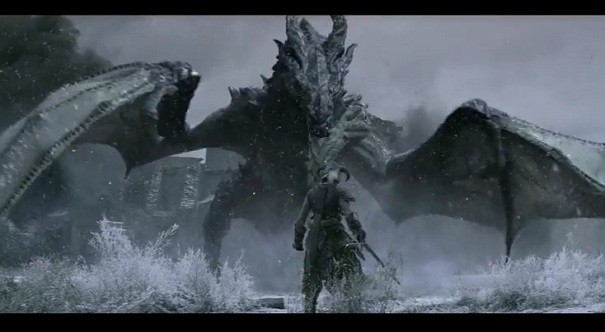 The Elders Scroll V: Skyrim: Ultimate Edition 04/08/2017
Collection by
Timesplitter
Updated 04/08/2017 Requires: Hearthfire, Dawnguard, Dragonborn. Installation Requirements - SKSE newest version Load Order Requirements: "Horse Armors / armored-horses.esp" - at the bottom of the load order. "Multiple Followers Lite / multifollowerl