Showing 31-60 of 18,708 entries
Skyrim Mods
Collection by
♛Dimac♛
Это коллекция была собрана специально Dimac я выбрал их по назначению если что то увидите из любых модов то загружайте их смело. P.S Это только начальные моды которые я нашёл,буду еще выкладывать их в коллекцию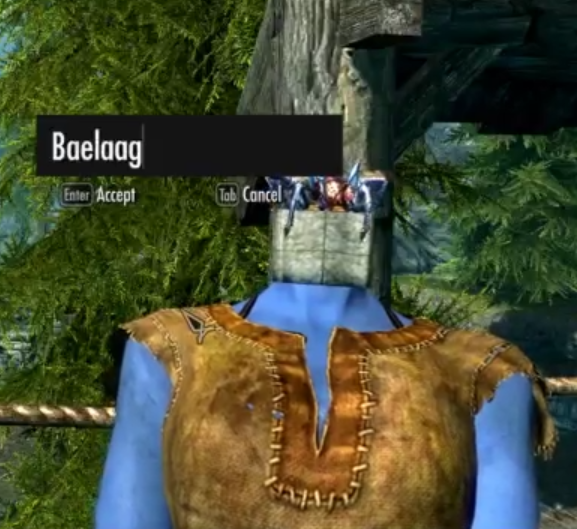 Criken's Modded Skyrim Gauntlet
Collection by
Criken
This is the comprehensive list of mods I've used in my hardcore skyrim series streaming on https://www.twitch.tv/criken Some files were found on Nexus, for those: http://www.nexusmods.com/skyrim/mods/34346/? http://www.nexusmods.com/skyrim/mods/54521
Realistic graphics
Collection by
Snake
Dargor´s Collection
Collection by
Dargor
The Solitary Wizard
Collection by
g8keeper
Exceptional spells, enchantments, and tweaks for the solitary witch or wizard.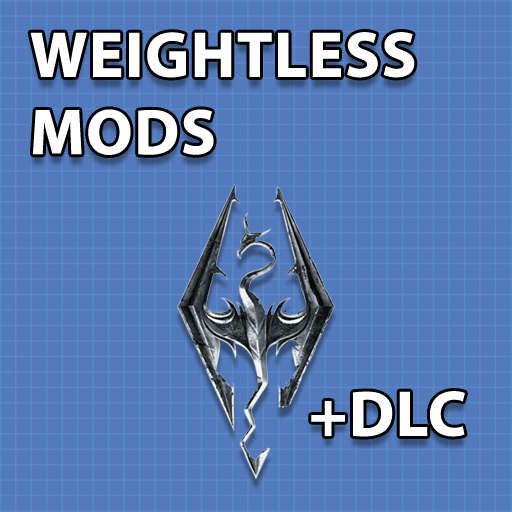 WEIGHTLESS ITEMS [DLC VERSION]
Collection by
Spawner
Mods that remove weight from various types of items. Instead of making a huge unique mod to cover every type of item, I decided to separate as much as I could to allow people to choose whatever they want. For the non-DLC version go here: [url=http://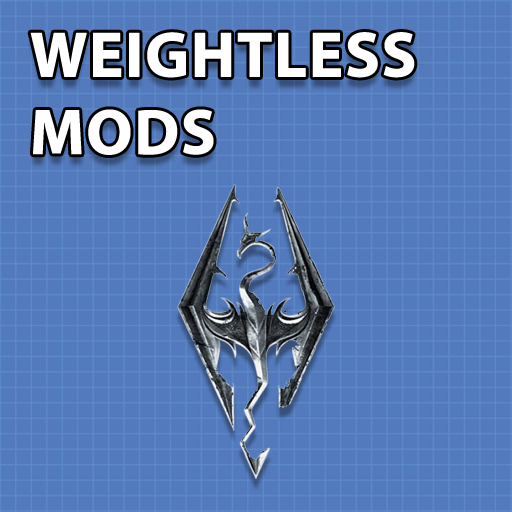 WEIGHTLESS ITEMS [NO DLC VERSION]
Collection by
Spawner
Mods that remove weight from various types of items. Instead of making a huge unique mod to cover every type of item, I decided to separate as much as I could to allow people to choose whatever they want. For the DLC version go here: [url=http://stea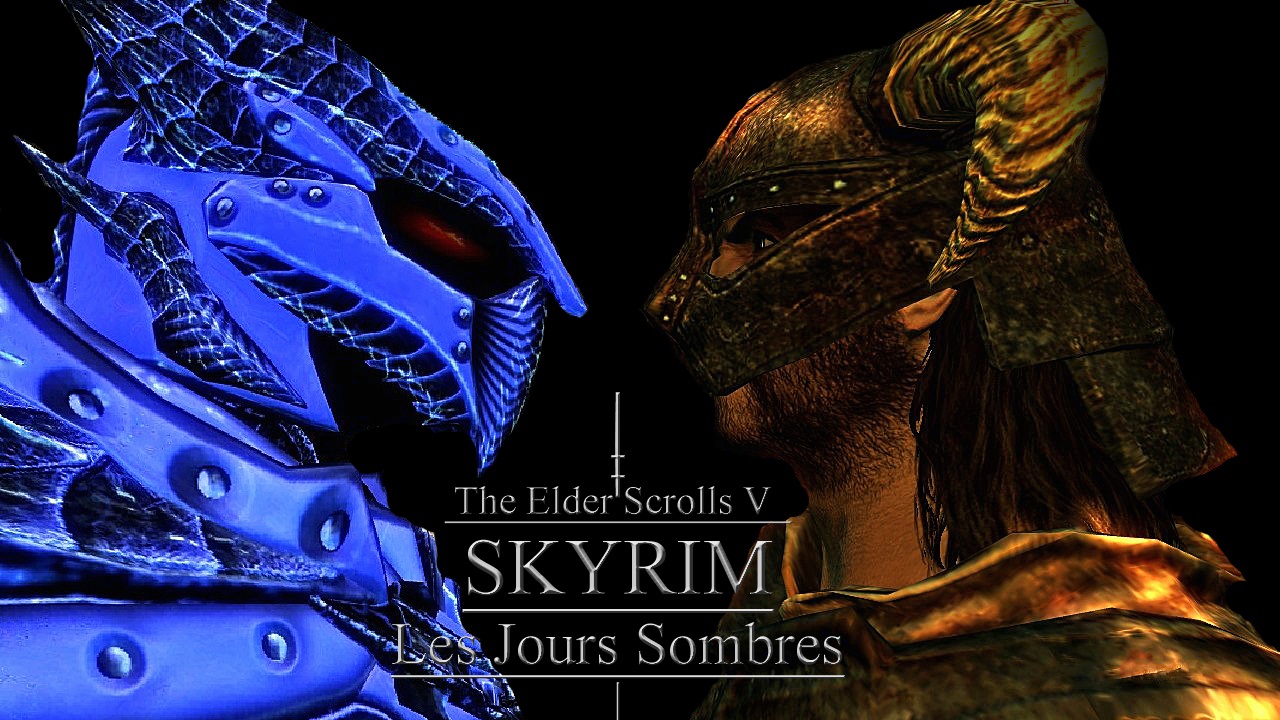 Les Jours Sombres
Collection by
Sam
Comprend tous les chapitres de la collection "les jours sombres". ATTENTION: IL FAUT DOWNLOADER UN CHAPITRE À LA FOIS. (EX: UNE FOIS QUE LE CHAPITRE 1 EST TERMINÉ, VOUS POUVEZ DOWNLOADER LE DEUXIÈME...) N'oubliez pas de visiter nôtre blog sur interne
-Legion of Gamers- The Best Mods of Skyrim
Collection by
Zuri
To become a member of the Legion - Click Here - - - The Legion is a community run group for gamers of all kinds - hardcore, relaxed, beginners... Feel free to chat about everything and
Jagdtiger's Mods
Collection by
jagdtiger
A set of mods I published on Steam, which in turn is a subset of my mods. You probably won't need all of them, since most of them are player only items, and, well, if you like Japanese swords then you probably don't need historical European ones too, nor K
Sexy Starter Kit
Collection by
NCR 🅱️ATROLLER
Hello and welcome to a simple collection of skyrim sexy basic items. in this collection there is work from the talented killer keo (who's mods have been reviewed by mmoxreview) and Caliente.......... Enjoy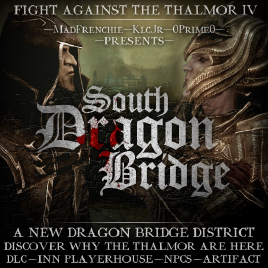 Fight against the Thalmor
Collection by
Telmo "Trooper"
MadFrenchie's Fight against the Thalmor mods and its related stuff.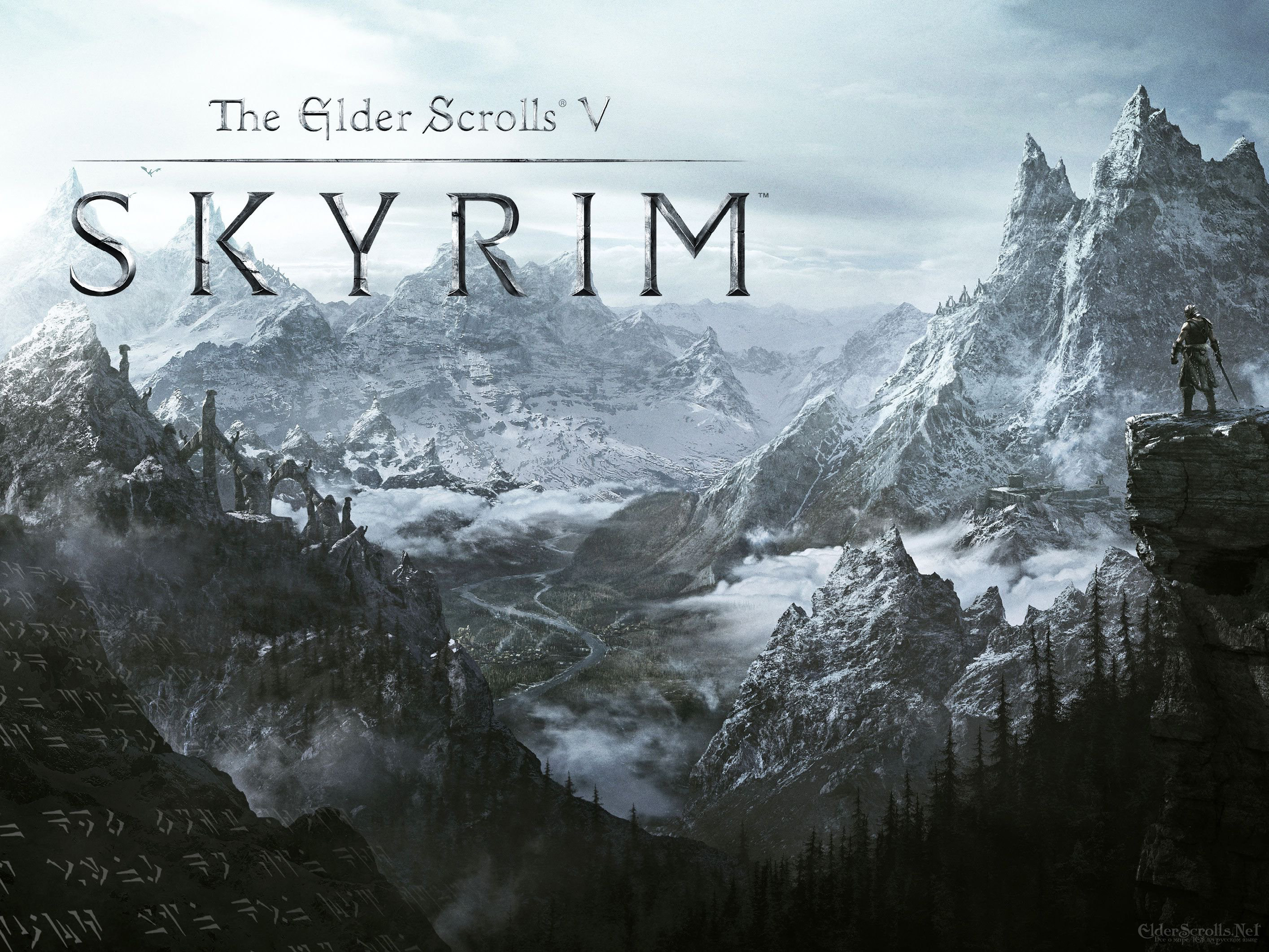 Good, Lore Friendly Mods
Collection by
Lobtoast
A collection of good, lore friendly mods that dont change gameplay too much, but add a bit of flavor to skyrim.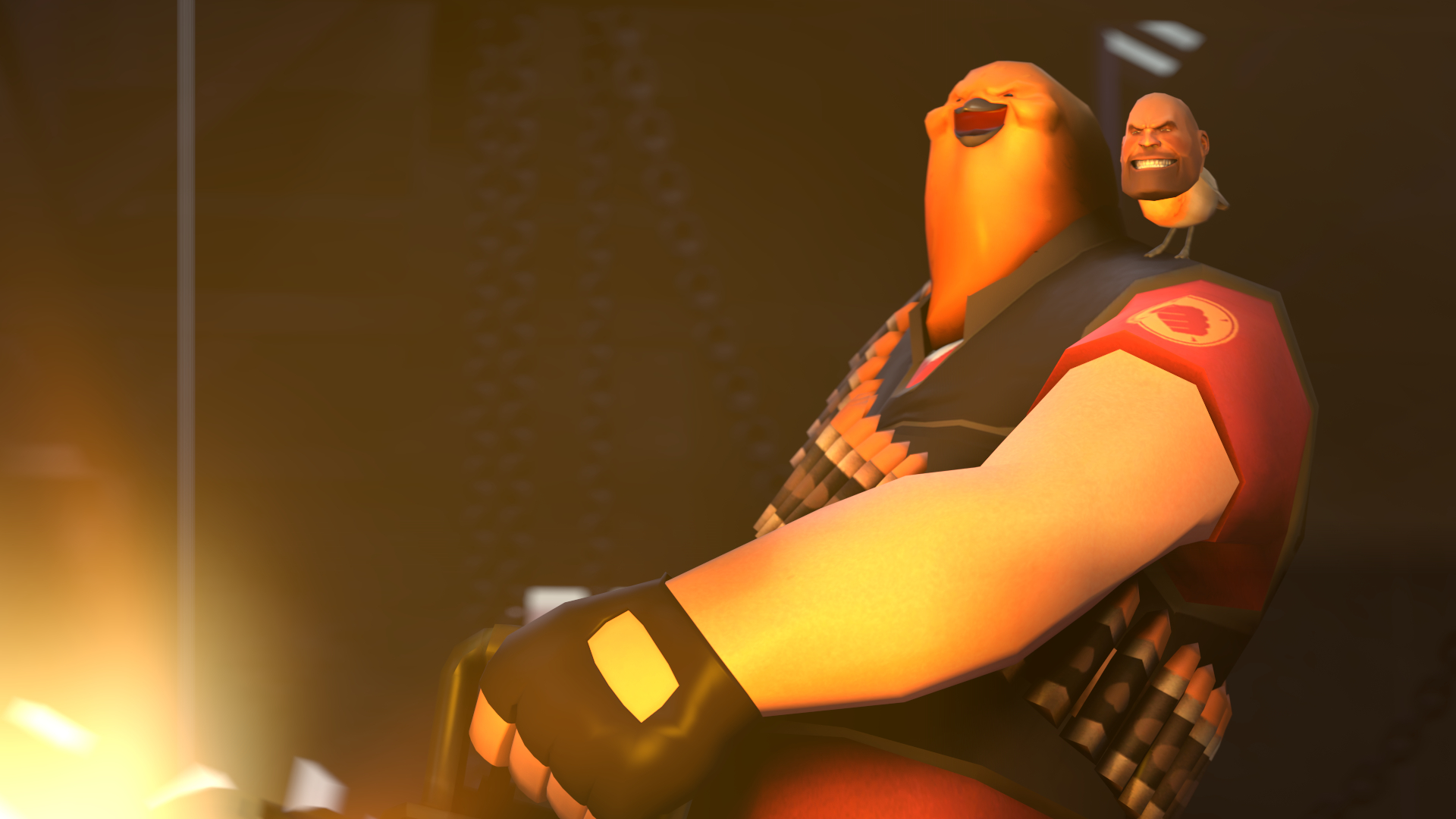 TF2
Collection by
error name
Tf2 stuff Guns Hats Races Followers Landscape
ORC
Collection by
G20
Optimise the Orc experience in skyrim with this collection of mods geared up for the best and most comprehensive Orc experience.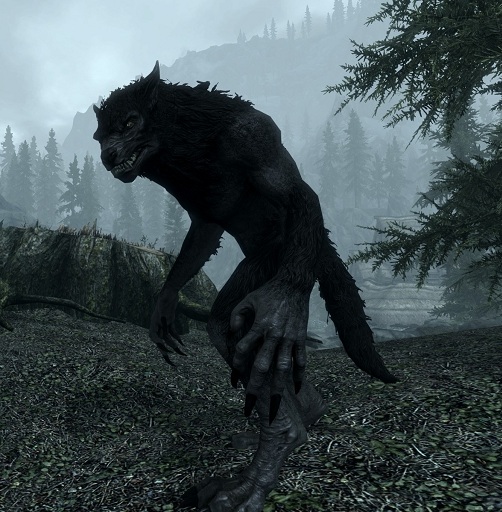 Paradox Werewolf Changes (PWC)
Collection by
Paradox
This is a collection of my Werewolf mini-mods. They have been designed to be as compatible as possible with other werewolf mods. Pick and choose to customize your experience.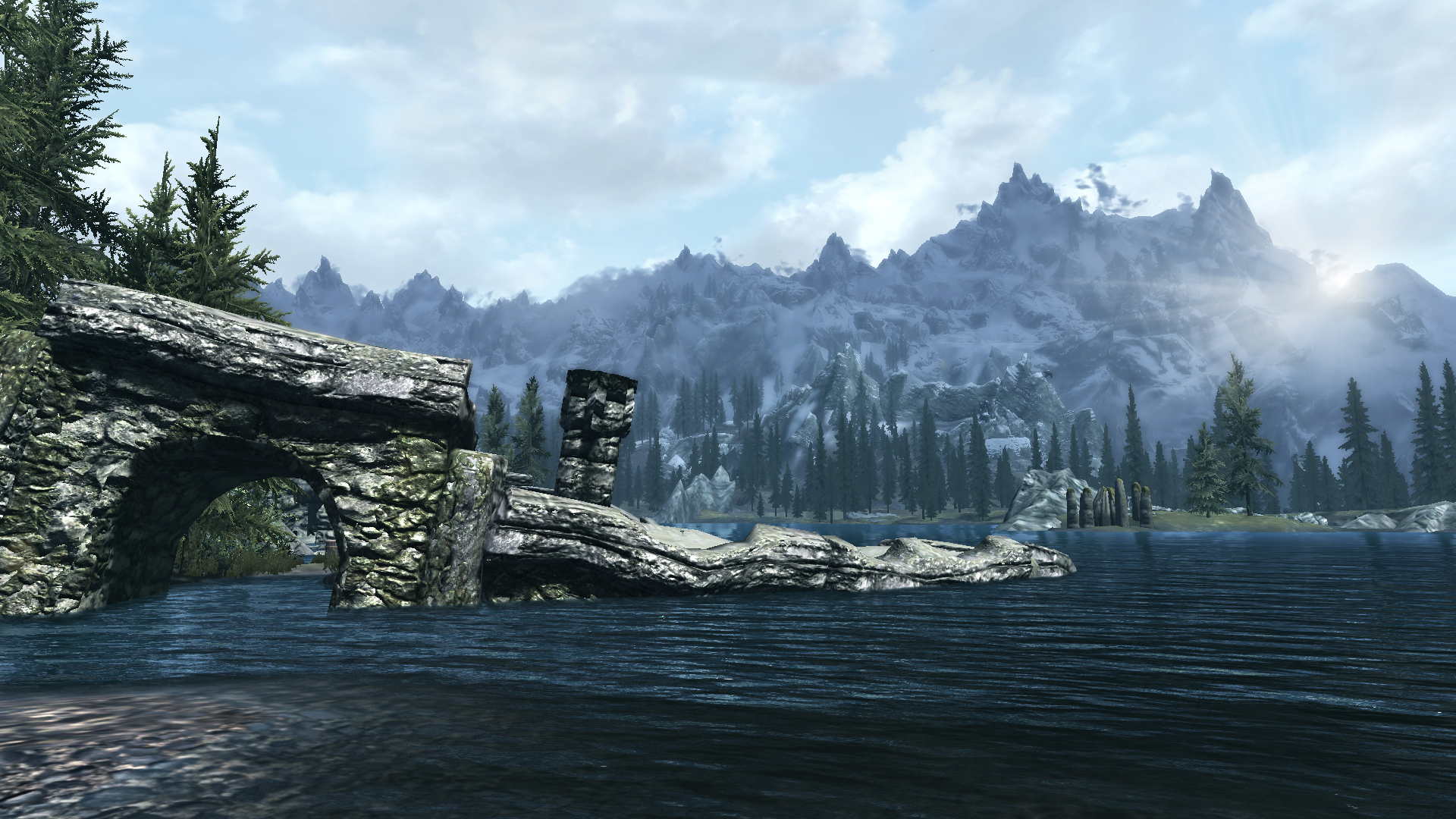 Skyrim, The Better Experience Mod Pack
Collection by
StudiousCow
I have found a bunch of mods that make skyrim look, feel, and act a lot better. I hope you enjoy! :) ---------------------------------------------------------------------------------------------------------------------------- This is mainly for people wh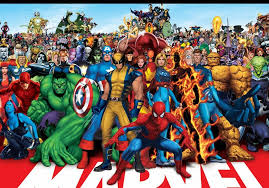 The Marvel Universe
Collection by
Kryptonian
Everything from the Marvel Universe brought to Skyrim. Enjoy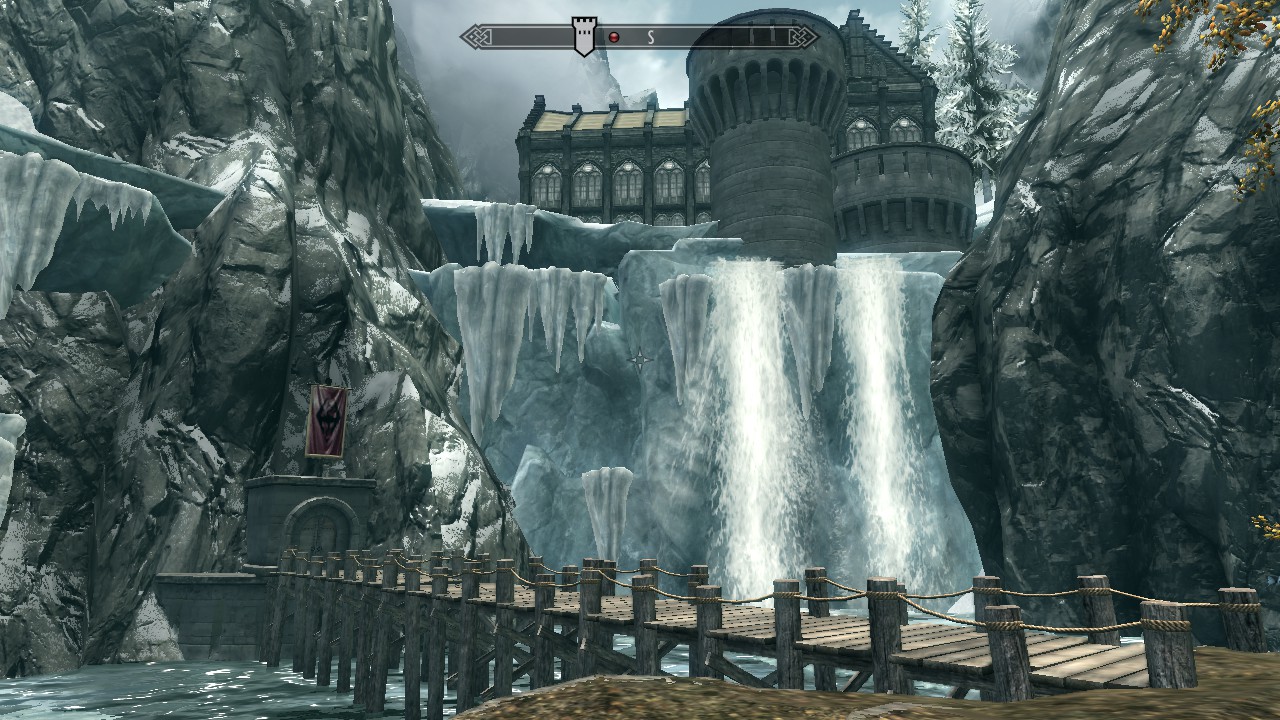 Skyrim Real Estate by M7
Collection by
Skyrim Mod Developer M7
A collection of some modifications that represent Skyrim Real Estate - Castles, Houses, Temples, and other Player Homes. The collection may require DLC - Downloadable Content (Hearthfire, Dragonborn, or Dawnguard, etc.). M7 2015.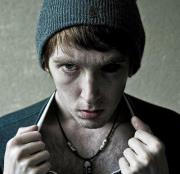 Dyramisty's mods
Collection by
dylandeheer
Here you'll find all my mods created and made public to Steam and Nexus! Enjoy!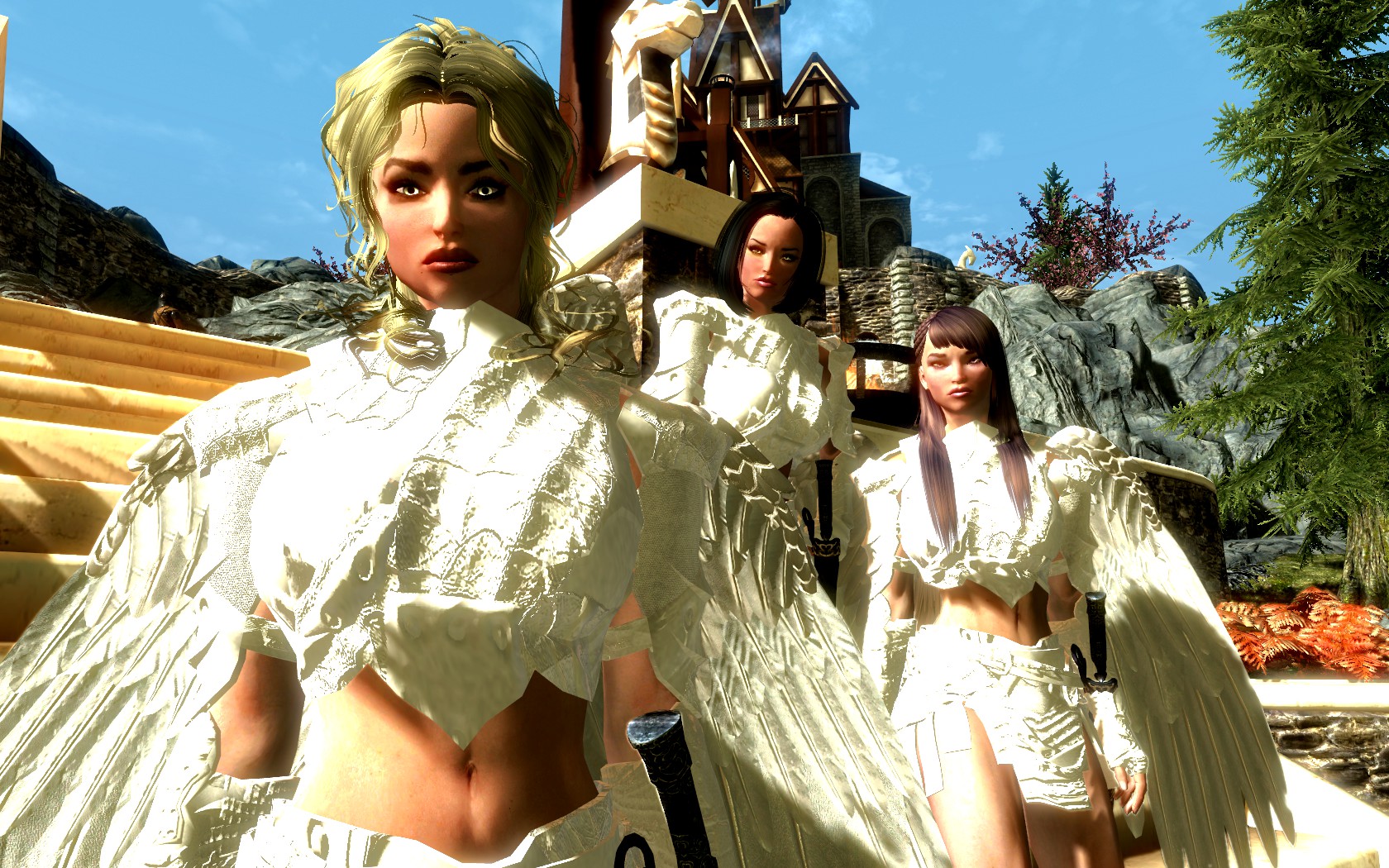 Standalone NPC Collection
Collection by
OC-121-The_DragonSun
>:The Elder Scrolls V: Skyrim> Rated M for Mature 18 or older >:by Subscribing you agree that your 18 or older
DWEMER
Collection by
G20
Dwemer, the dwarves of Tamriel, long since gone, but not forgotton, their magnificent architecture still dominates many landscapes, their techniology, weapons, armor and magics are still being used, and much more yet to be discovered. This is a collecti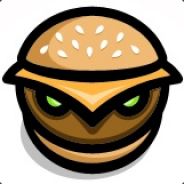 Rifleman399's Essential Player Changes
Collection by
Rifleman399
This is a collection of my mods (plus others) that change the game to be far more exciting and interesting. They will give you a great house, new spells, abilities, racials, armor and weapons and so much more. Take your time looking them over to see all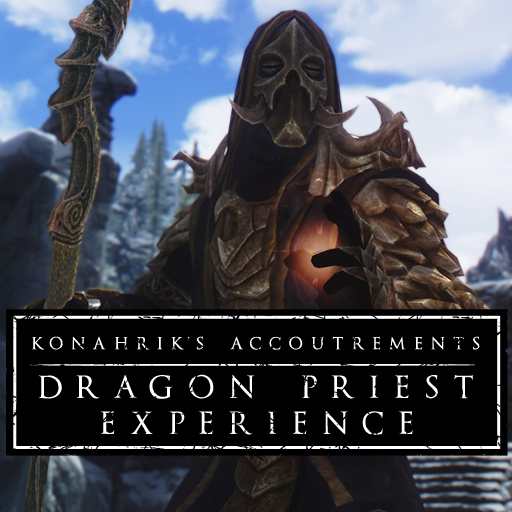 Konahrik's Accoutrements - Dragon Priest Experience
Collection by
Sir Edhelsereg
Make encounters with Dragon Priests a more challenging and rewarding experience. »»»»»»»»»»OFFICIAL WEBSITE / GUIDE««««««««« https://sites.google.com/site/konahrikaccoutrements/ Konahrik's Accoutrements is a plugin series for The Elderscrolls V: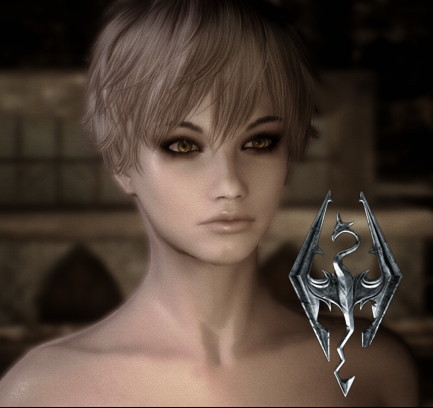 Female Character Mods
Collection by
Space Ghost
This collection aims to bring Mods for female characters with items that will please all tastes from simple and conservative armor even the most sexy and exotic, new body with improved and new hairstyles texture, this collection also contains consultancies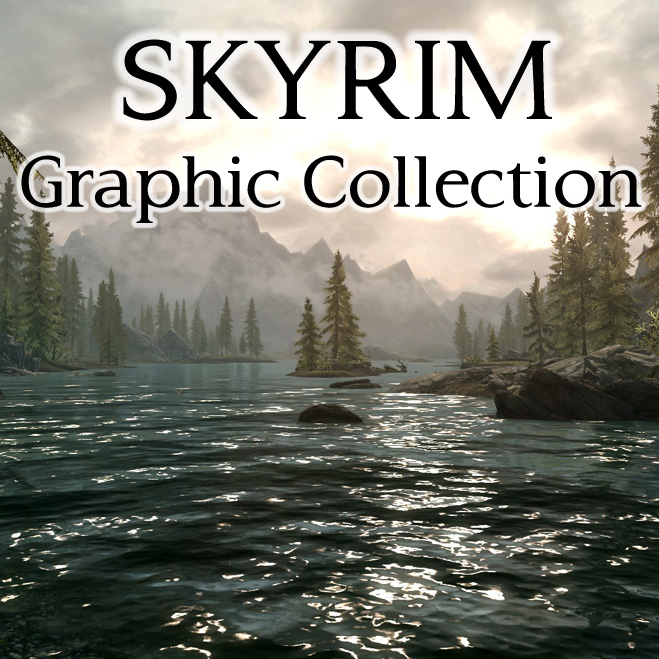 Graphic Pack
Collection by
Chef Excellence
This Collection Has all one needs for Graphical inprovements in Skyrim. I made this pack for myself if i ever need to reinstall/organise my Skyrim mods so i can easily obtain them again.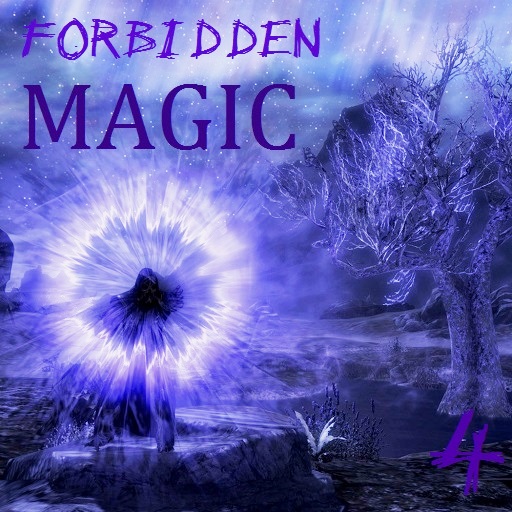 Forbidden Magic
Collection by
HamsterJuice
A collection of my mods in the Forbidden Magic spell pack series! Each adds ten unique spells and powers to Skyrim. They all work independently of each other and don't require any DLC, so everyone can subscribe and enjoy.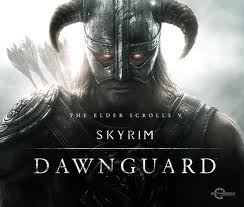 DYNAMIC DLC COLLECTION!!!
Collection by
TheHyde
While waiting for Bethesda to release some DLC, I came across quite a few mods that are of such high quality, I wouldn't have been surprised if Bethesda made them themselves! This collection of these ambitious mods should satisfy your appetite long enough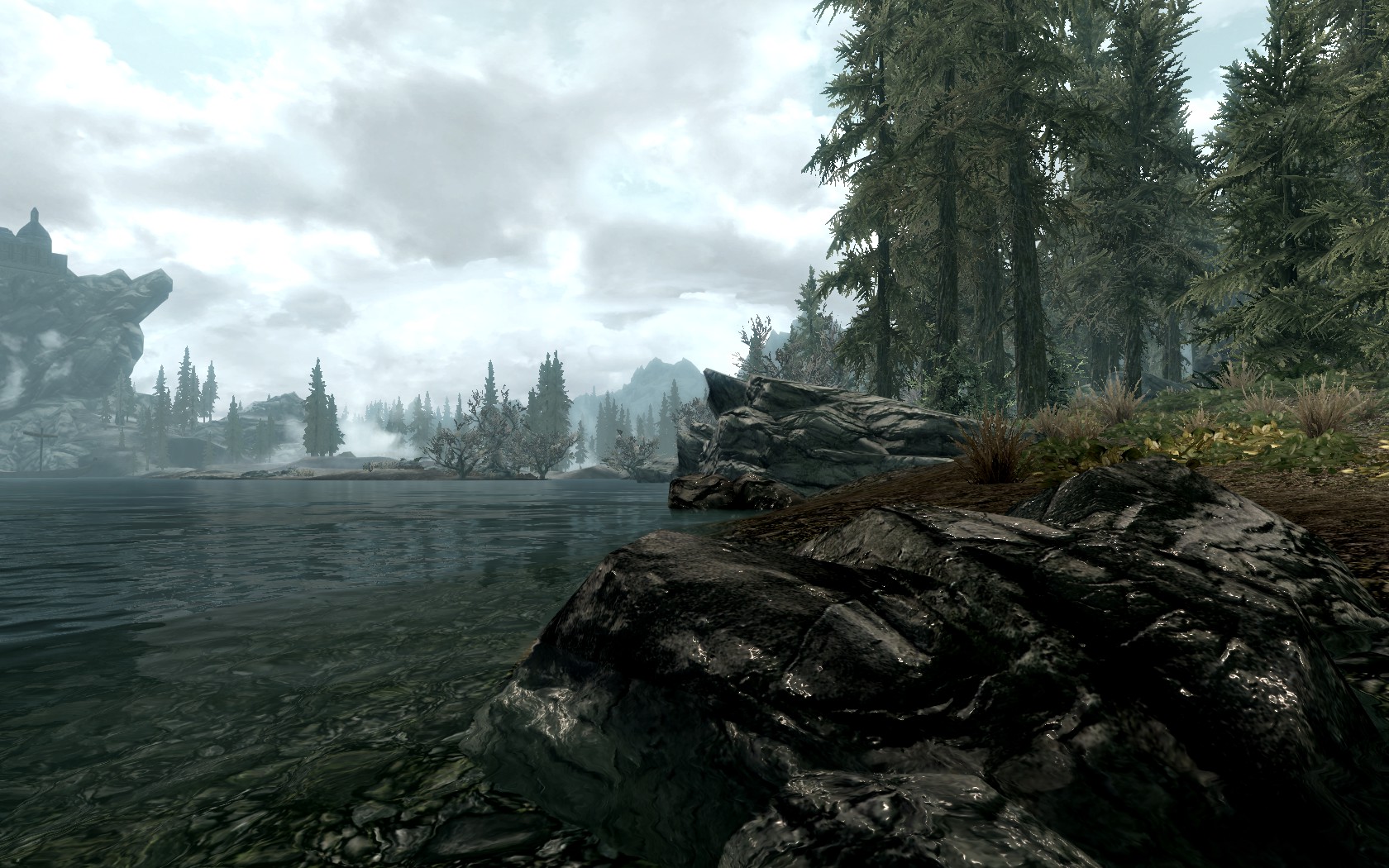 SKYRIM: EXTREME GRAPHICS (Without Gameplay Alteration)
Collection by
THE_TERRORIZER
This is, quite simply, EVERYTHING you need to MAX OUT your Skyrim graphical experience WITHOUT altering the gameplay (cheating). I have spent HOURS and HOURS switching between different mods, testing performance, usability, stability, difference, playab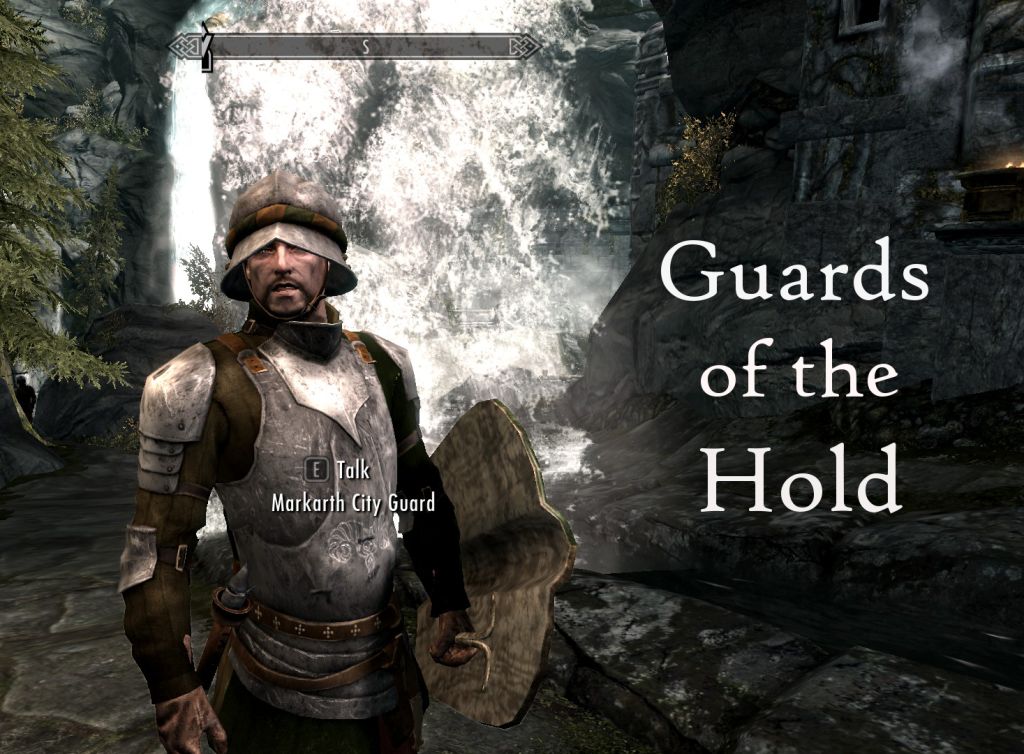 Guards of the Hold
Collection by
Swedish Duck
Guards of the Hold - a collection of armour replacers for all hold guards.