Showing 241-270 of 12,465 entries

Ultimate Skyrim Graphics and Gameplay Collection
Collection by
Gale
Just a collection I whipped up for my friends. It includes graphic mods & overhauls, fixes, magic mods, and weapon mods. All mods are compatible with each other. I also have downloaded some mods(that are highly recommended) from Nexus which will be listed...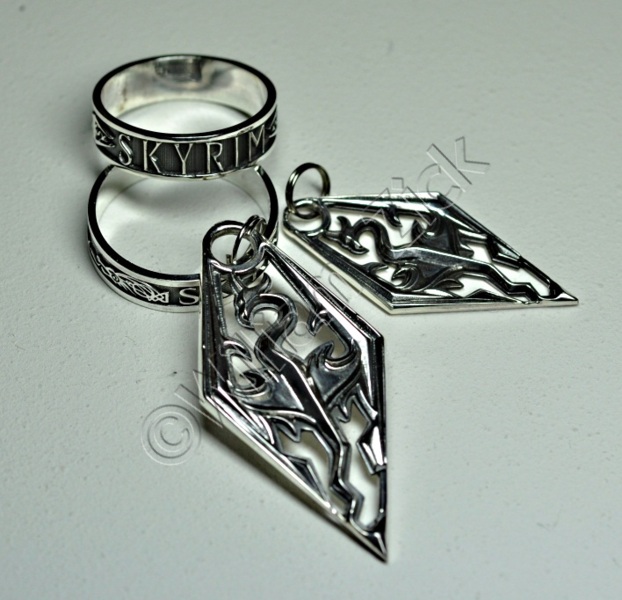 Mods avec Valadorn
Collection by
Sam Suphit
mods et partages de travaux avec mon ami Valadorn,des créations originales qui viennent donner plus de réalisme au jeu déjà magnifique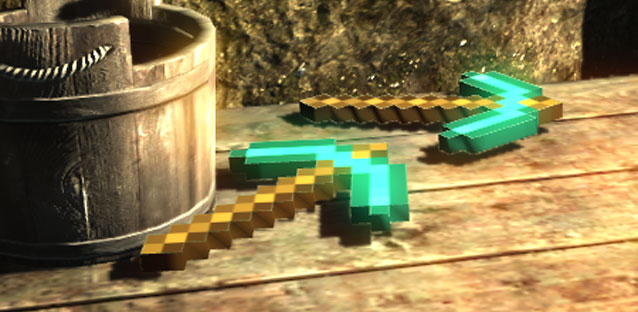 Minecraft Mods
Collection by
Not this time Mr. Fish!
All mods about Minecraft for Skyrim. Have fun!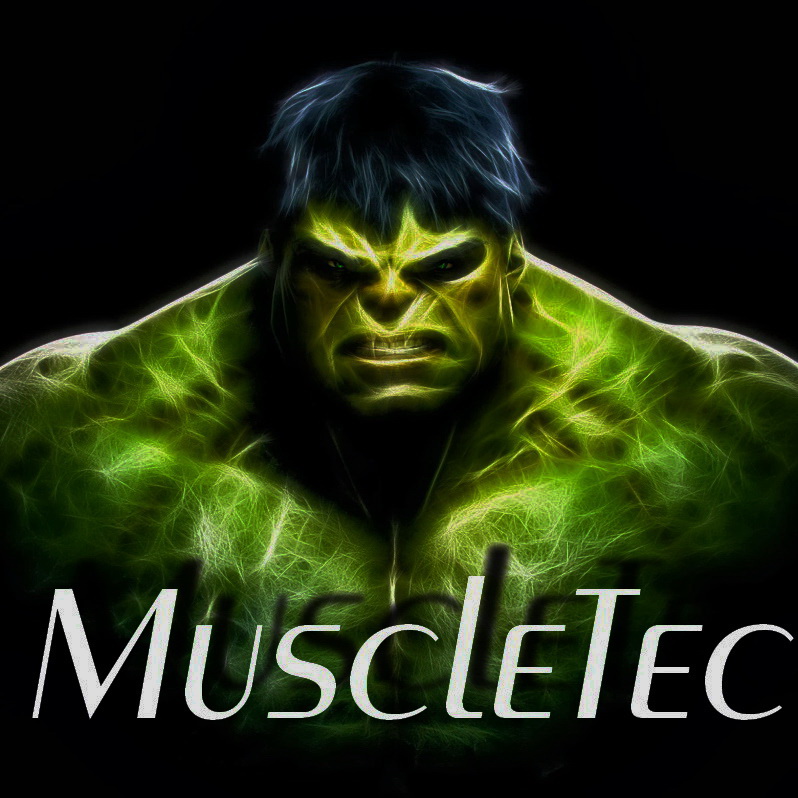 Max Quality Skyrim [HQ] Complete Skyrim Overhaul ALL-in-ONE (All Work)
Collection by
MuscleTec LP [German]
HI People. I worked hard the last weeks that pass to create me a perfect World on Skyrim. I worked alot with the Nexus mod Manager. After that i saw that the Steam workshop is a good and easy way to make a perfect Skyrim too. After studying hundreds ...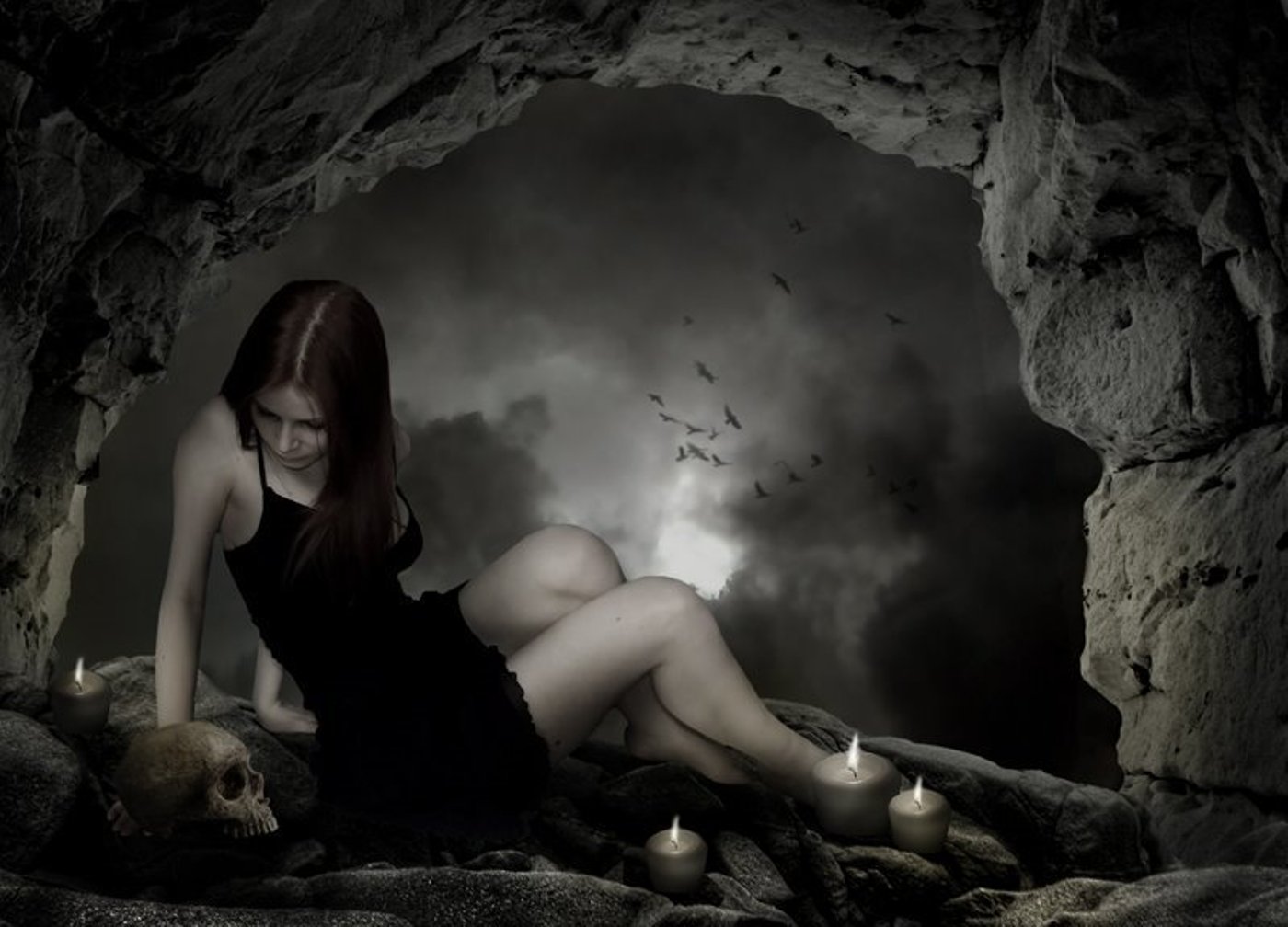 GOTHIC: weapons and armor and things from the dark.
Collection by
G20
Here is A collection of the best Gothic weapons and armor and mods related to the darker side of Skyrim. Daedra Worship and darker things are afoot here in this collection of mods aimed to add a the best of the Dark side to skyrim. Check out these wicke...


Explore Tamriel
Collection by
tharp76
Explore Tamriel is a series about exploring the lore of the Elder Scrolls. Current Parts: Explore Tamriel Part.1, Beastiary of Skyrim, Explore Tamriel Part.2, Beastiary of Solsthiem,

Artwork Mods
Collection by
mattsour451
A selection of mods based on pieces of art, added to Skyrim to bring a little bit of life and color to the world. Some of these mods have been suggested by commenters.

Extreme Enhancement - Over 130 fully Compatible Mods
Collection by
Extreme_One
Many visual enhancements, minor gameplay tweaks, and audio improvements. Nothing that significantly alters the overall balance of the game. Subscribe To All and change the load order. That's all you need to do! * NOT a big boobs & sexy armour coll...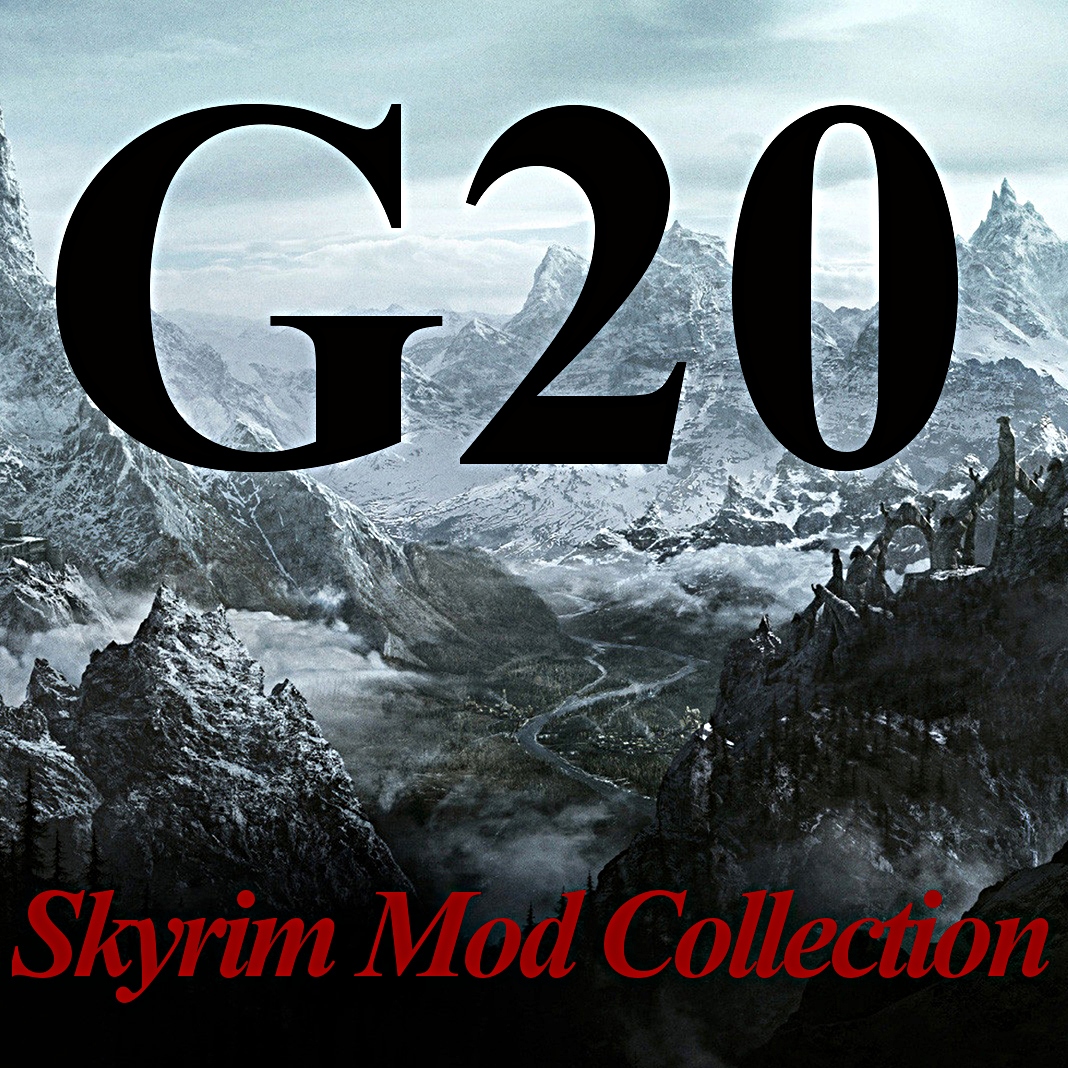 G20
Collection by
G20
This Is a collection of all of my mods. Modding is as addictive as playing, if anyone wants any friendly advice and support feel free to add me, If it's your hobby too then we have that in common ;) There is no subscribe to all button. Most of them ca...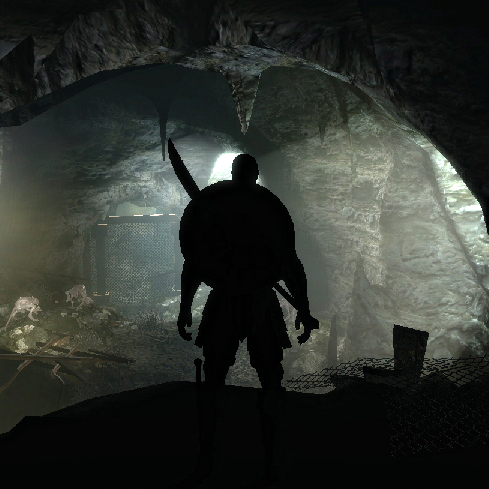 Dungeons
Collection by
G20
A collection of dungeons I like and some of my own.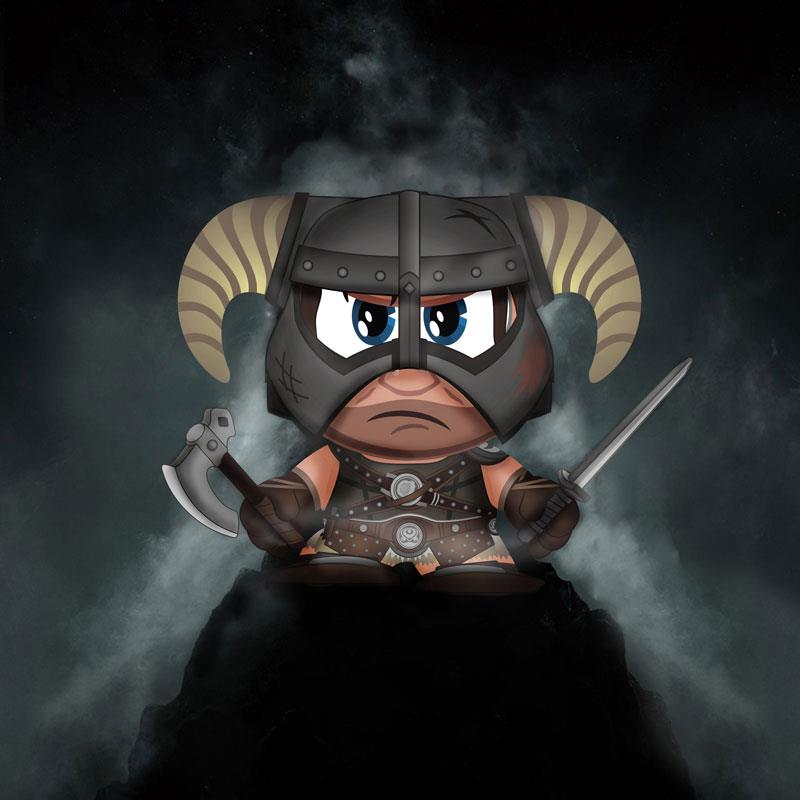 STEAM Graphic SETUP
Collection by
RaYaR
Compatibilidade 100% entre si e com o jogo. Melhor imersão e qualidade gráfica sem sacrificar desempenho nem tornar o jogo irreconhecível do original. 100% Steam. Nenhum Install Externo.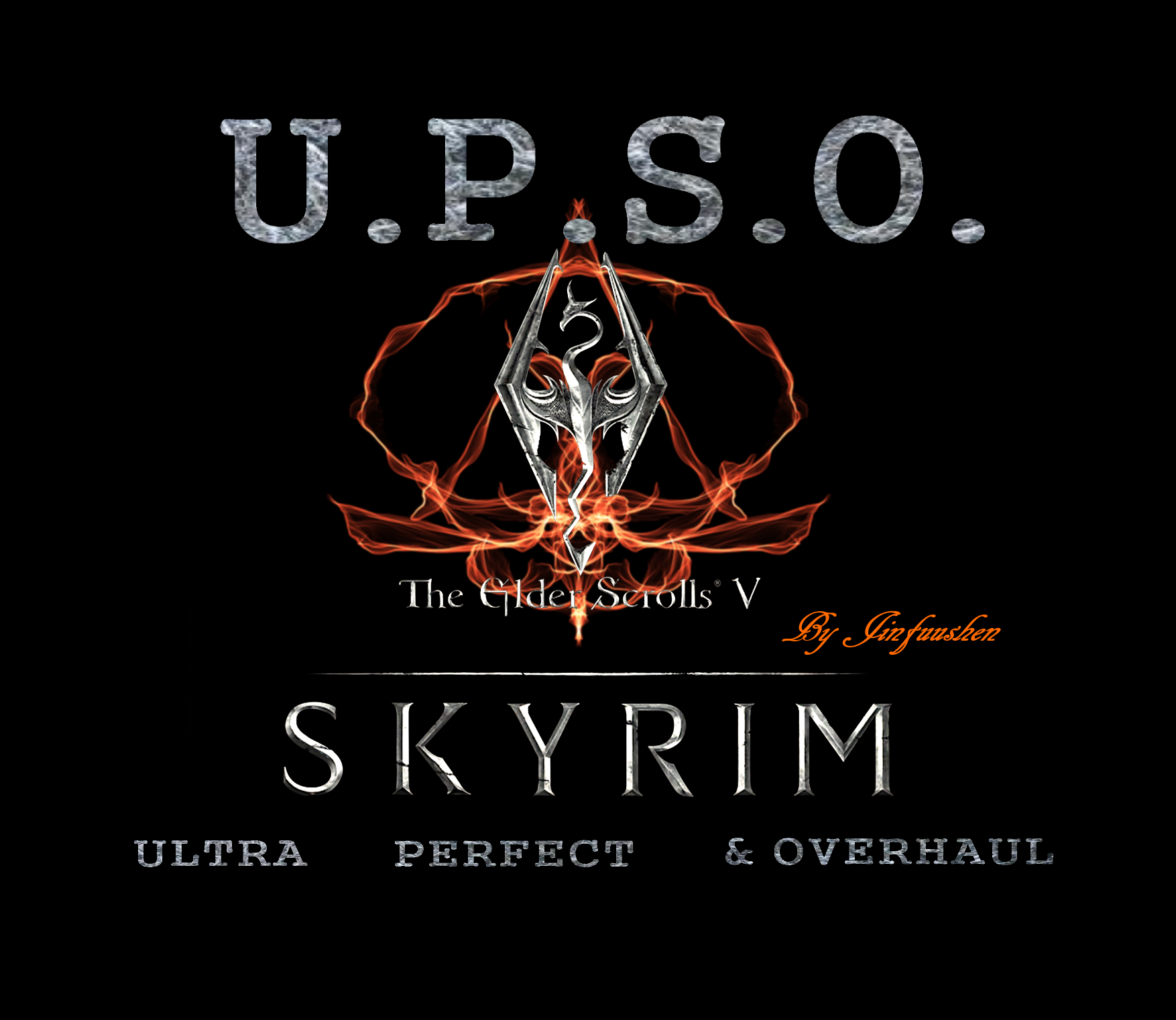 UPSO - Ultra Perfect Skyrim & Overhaul
Collection by
Jinfuushen
UPSO - Ultra Perfect Skyrim & Overhaul The way to the perfection... And Download several other data at SkryimNexus (list in the manual of installation) The manual of installation is here: Part 1: http://lapassiondumangaselonjinfuushen.over-blo...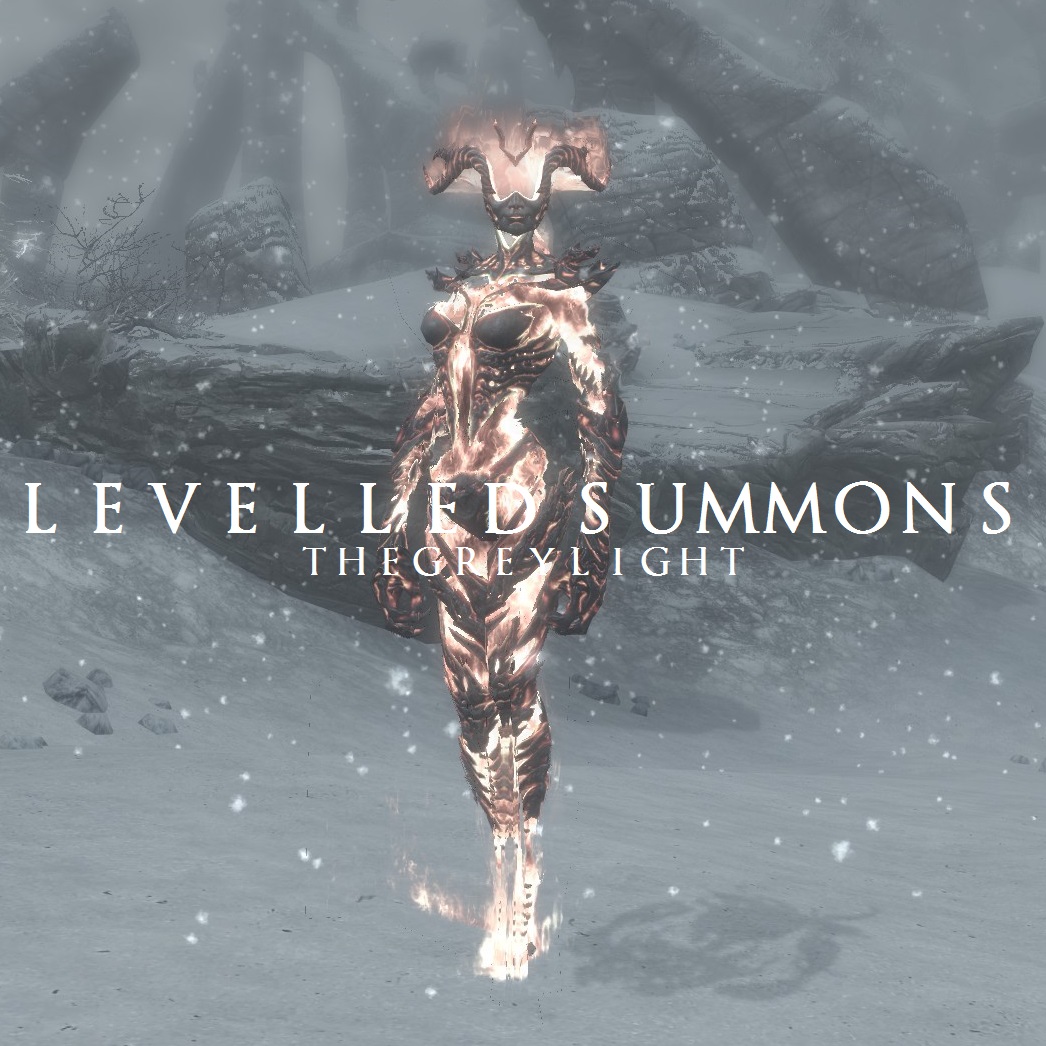 Levelled Summons Redux + DLC Add-ons
Collection by
TheGreyLight
Levelled Summons Redux Collection A collection containing the Levelled Summons Redux mod, along with its optional DLC add-ons.

A Tale of Tongues Collection
Collection by
TheGreyLight
A Tale of Tongues Collection The official collection of all of the instalments in the 'A Tale of Tongues' series. They are not compatible with one another, you will have to choose one to use out of them all. The nordic versions do everything the s...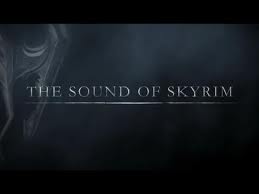 AMAZING AUDIO COLLECTION!!!
Collection by
TheHyde
Why settle for Skyrim's regular vanilla set of music, sounds, and dialogue, when you can use these amazing audio mods that I put in this amazing collection? This collection aims to expand AND improve upon the audio Skyrim already has, and I'm sure it will...

Relics of the Lost City
Collection by
SPAGHETTI SUPRISE
[DAWNGUARD REQUIRED FOR SOME WEAPONS] The Relics of the Lost City is a collection of weapons made by me, that tie together in a peice of Skyrim Lore I wrote called 'The Lost City'. Each weapon belonged to a king of the larger tribes of the Falmer that ...

Kain's Chosen Mods That Play Nice Together
Collection by
🔥☺&☻♦♣♠♥♂♀✔
These are mods I have personally enjoyed that play well together and are guaranteed to play nicely with any mod that was written by me. Installed Nexus Mods (not available on Steam): A Quality World Map - With Roads - Quality World Map - All Roads Ap...

Ultimate Perfect Playthrough (DLC) Expansion
Collection by
G20
Ultimate Perfect Playthrough DLC Expansion contains the DLC dependat elements of the existing collection Ultimate perfect Playthrough. So, I have taken all the DLC dependant mods and put them here. Check out Ultimate Perfect Playthough and use those mod...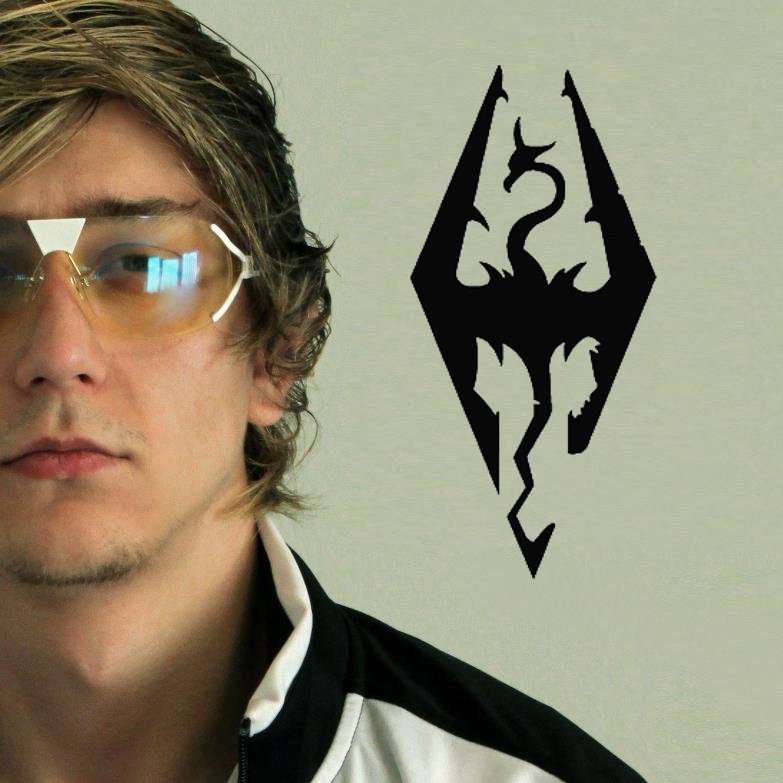 Siv HD's Hardcore Skyrim Challenge
Collection by
Siv <3
Hello Community. Tired of playing Skyrim like a little girl? Ready to... GET IT ON? Download this pack to turn YOUR skyrim into a CREEPY AS HELL, HARDER THAN HARD, MANLY GAME OF GOODNESS. NEW CHARACTER ONLY "MASTER" DIFFICULTY. (Dont you dar...

Skyrim Mods Collection
Collection by
KING
A massive collection of the best Skyrim Mods on the Steam Workshop!

BEST graphics & more!
Collection by
NGB1WBS
My mods collection, works fine! Sounds, Birds, Textures, Shadows, Lights, Drunkard, & much more! Requirements: NEED Skyrim Script Extender (SKSE) Some mods need all the DLC, Check if do not have for deactivate. Not recommended for low-perform...

150 + Followers
Collection by
Gibby19385
Its all my work adds 150 + Followers all over skyrim 2 Bases of operations and 1 Big dwemer Ruin and new Falmer Units Thats all there is to say Taken over 400 hours to create all this if you want to see pictures of all the npcs go to my screenshots so if ...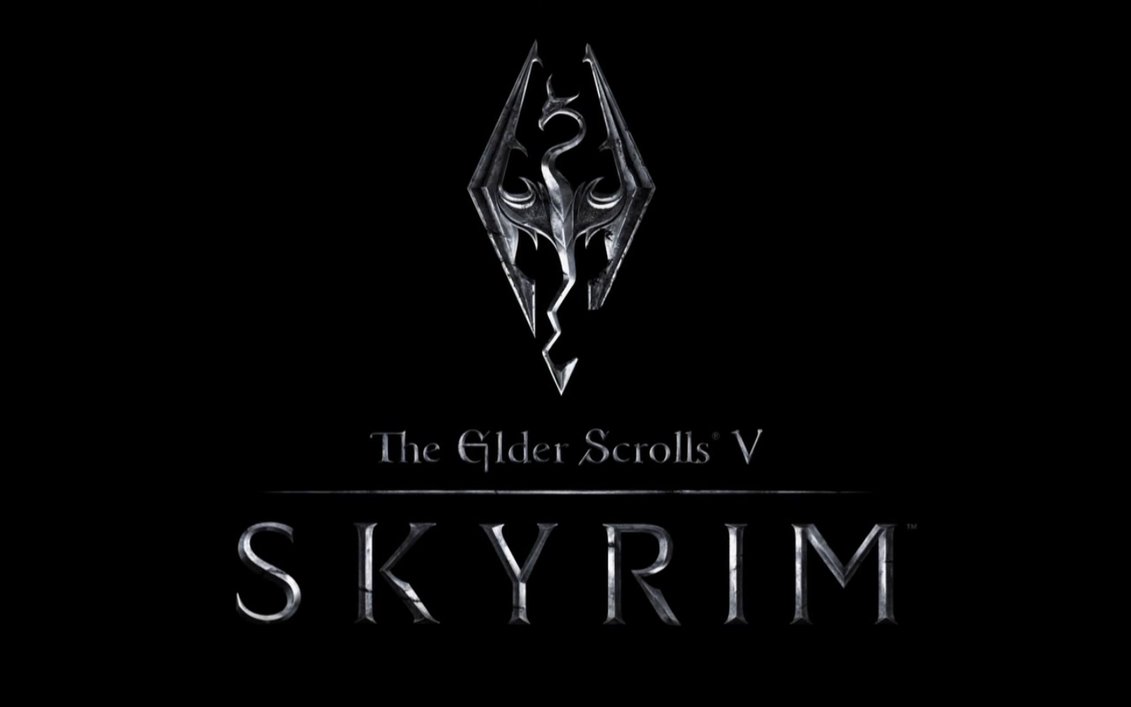 Skyrim - Must Have Mods
Collection by
raist819
Remember to like and favorite. I don't know to update if it looks like hardly anyone is using it. update 5/22/13 I rarely use workshop anymore. I find there to be a better selection on the Nexus. So any possible future updates will ikely also be ...

Enchantment Cleanser + DLC Patches
Collection by
SirReality
Don't you hate how that once-amazing enchantment just won't come off your best looking gear? Hi, SirReality here for Dwemer Detergent, the enchantment remover specialist. Never again hesitate to enchant your items for fear of future obsoletion! ==De...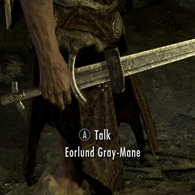 The 'Better Skyrim' Collection
Collection by
gladBats
This appears to be getting a little bit more popular so I want to give a heads up to anyone who happens to use this collection: Make sure you have at least Dawnguard! I don't know which mods exactly, but many of them require Dawnguard to play ): I real...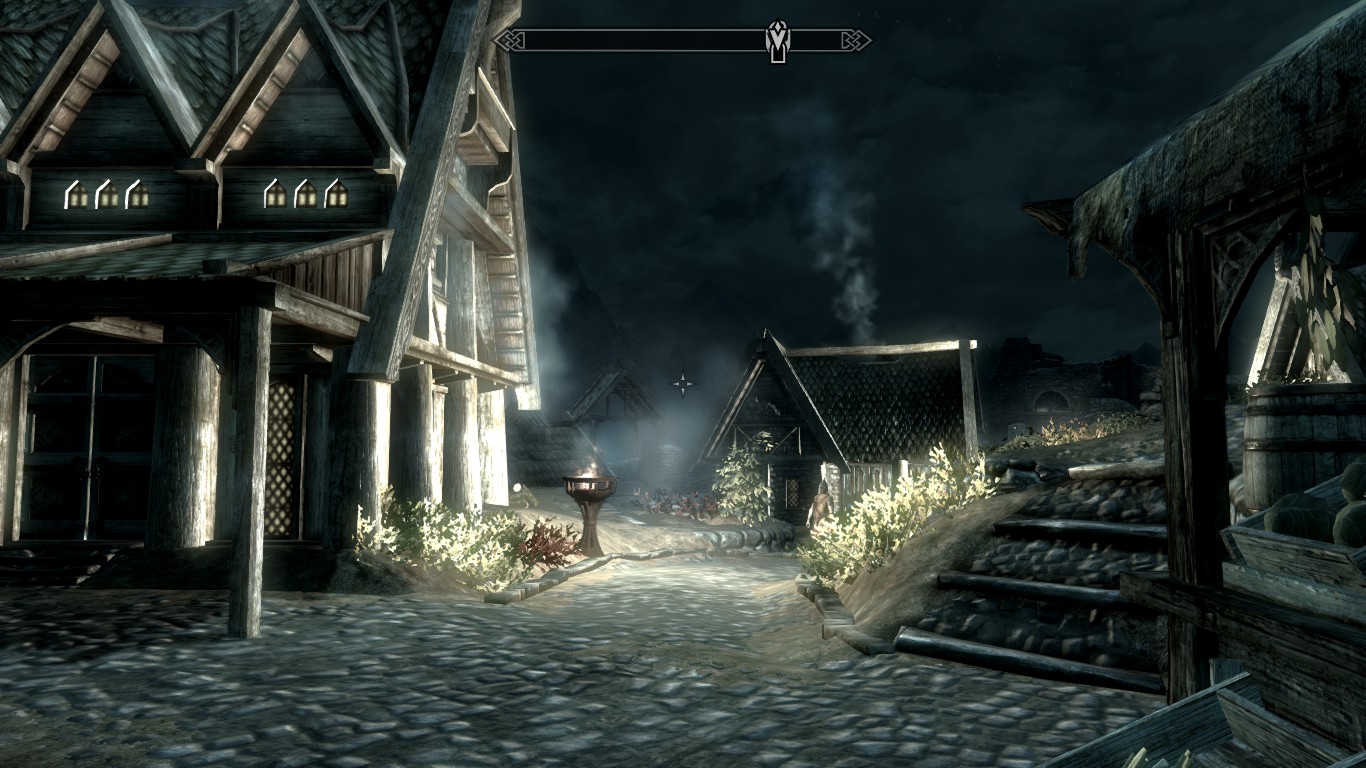 graphics overhaul
Collection by
baconbros
i have spent hours looking through the different graphics mods on steam's skyrim workshop, this is a colection of the best graphic mods i could find. Lagging should NOT be a problem, but i cant speak for everyone. all of these mods work great together and...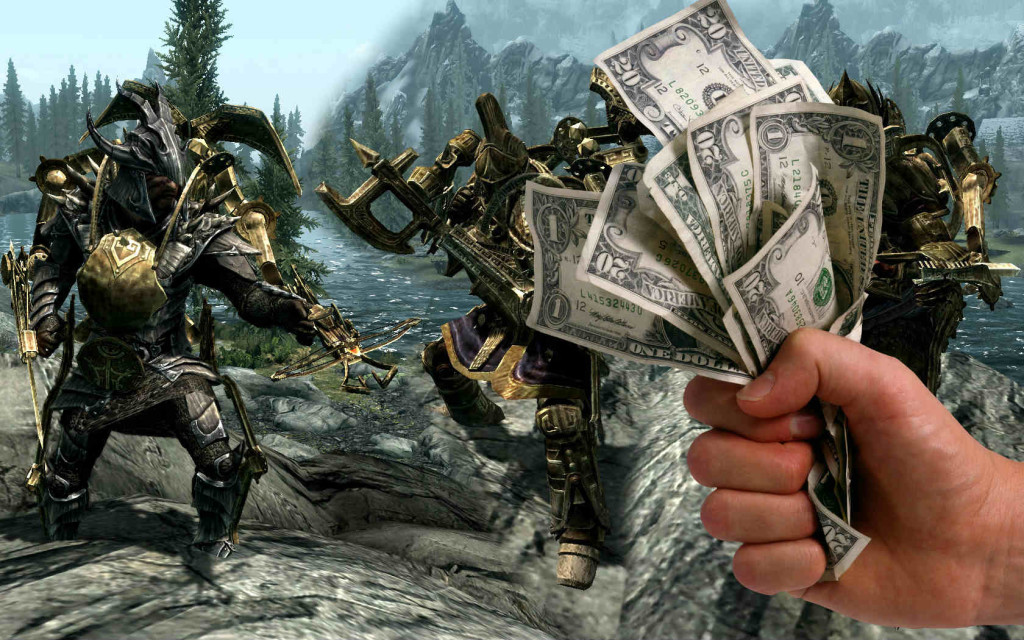 PAID MODS---- Edit: Paid mods are discontinued
Collection by
Atomic
NO MORE PAID MODS M8S PRAISE GABEN OUR LORD AND SAVIOR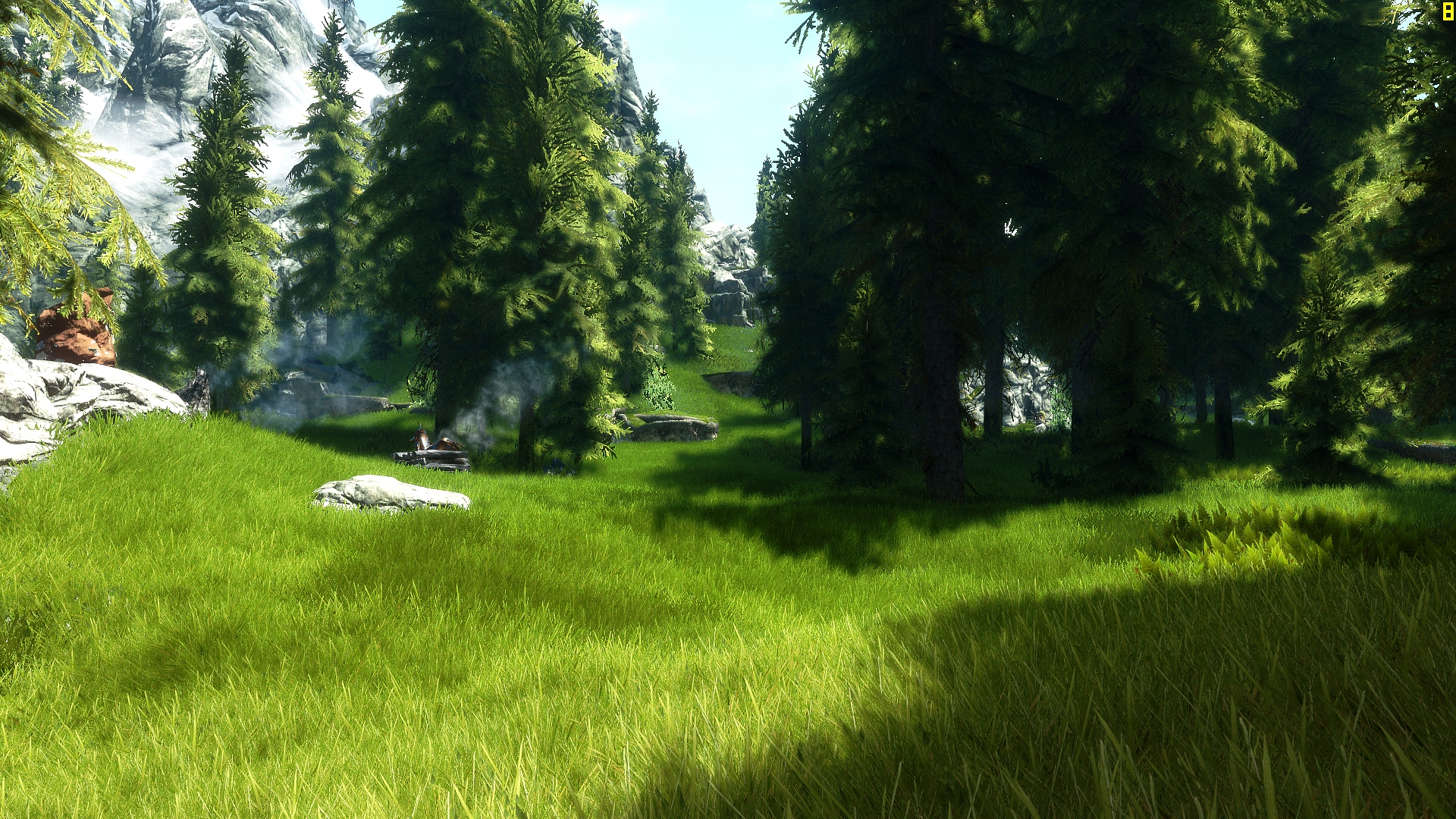 skyrim graphic pack
Collection by
phoenixslayer
this skyrim mod pack will make your skyrim look a lot better

Mods That Work
Collection by
Jericho
Bleh.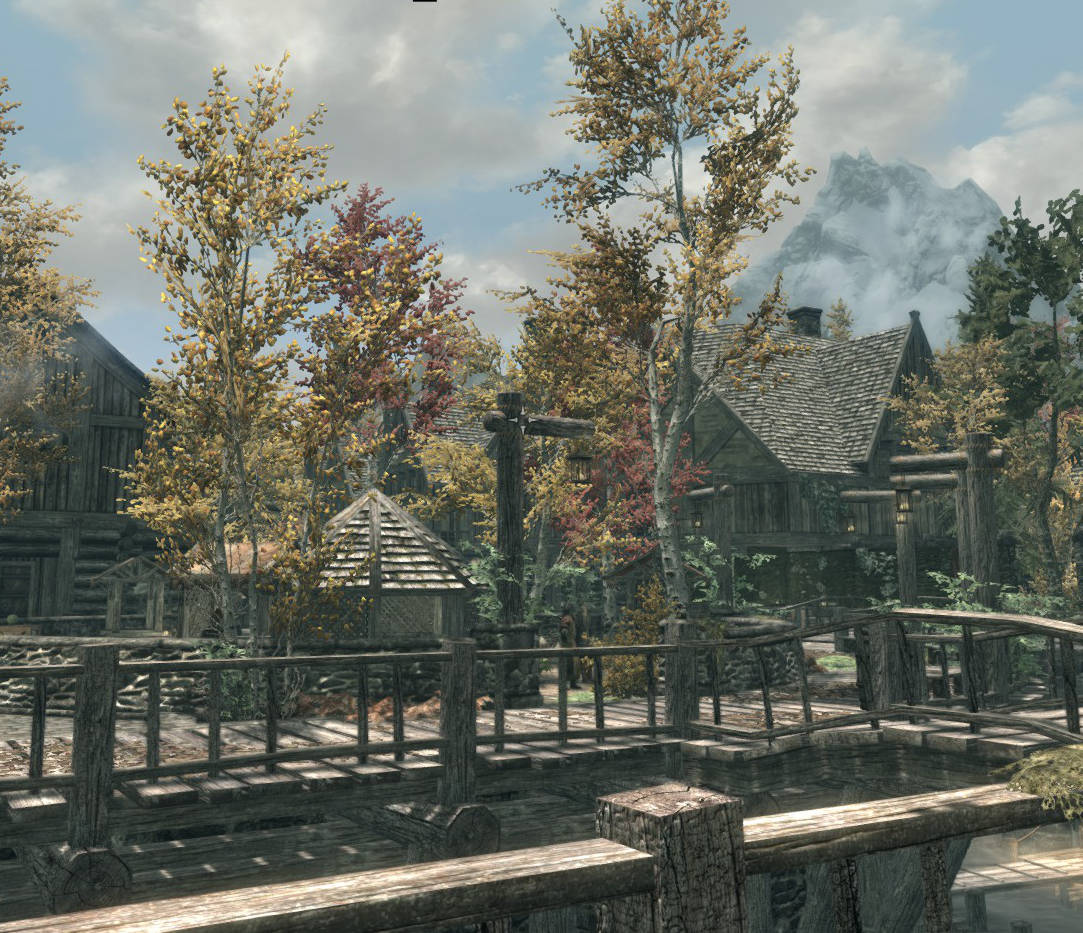 Complete Skyrim Graphic+Gameplay+NPC Overhaul -Steampart-
Collection by
OptimusPrime
This is a collection made for my SkyrimOverhaul Guide http://steamcommunity.com/sharedfiles/filedetails/?id=131403528# Please read my guide before installing all items at once! If you don't like to at least read the part about Kern 3.6 and EzE's - Remo...