Showing 1315-1332 of 17,190 entries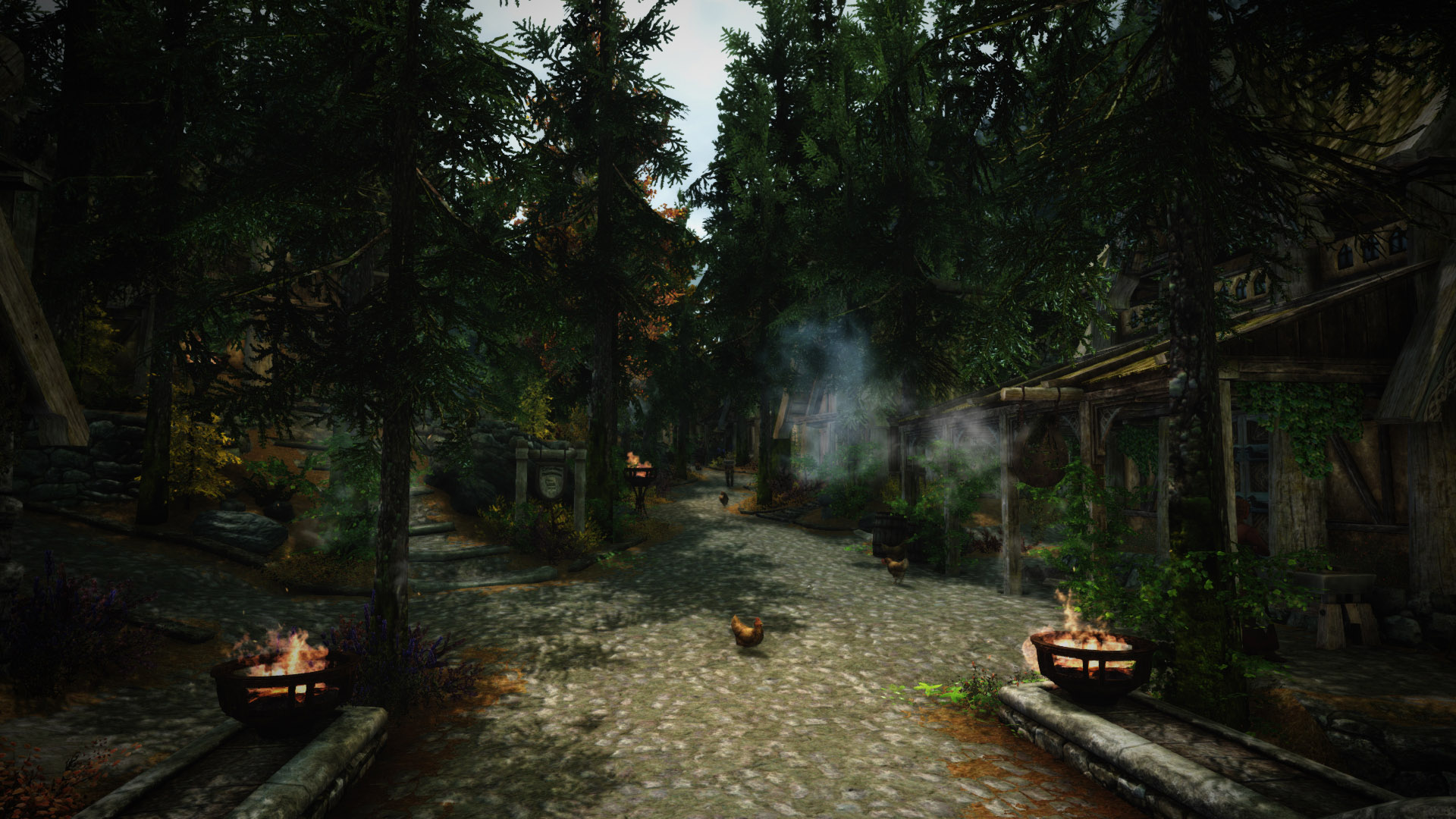 Skyrim Enhanced
Collection by
Daniel51898
Skyrim Enhanced is a few mods I found to make your game better and more interesting for players who want to explore their world and be a true warrior. These mods don't need any dlc's and are fully compatible if you do. These mods do change some texture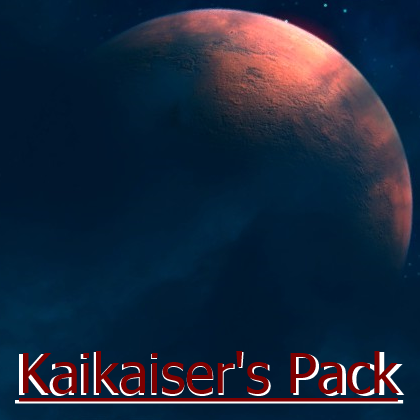 CurlyKaiserBunny's Pack of Wonderful Mods
Collection by
CurlyKaisBunny
Just some of my favorite mods gonna put all together :D Which make the game soo much more enjoyable without barely making a cheat out of it :3 All these mods should work with each other soo yeah <-> Copyright goes to everyone who made or owns their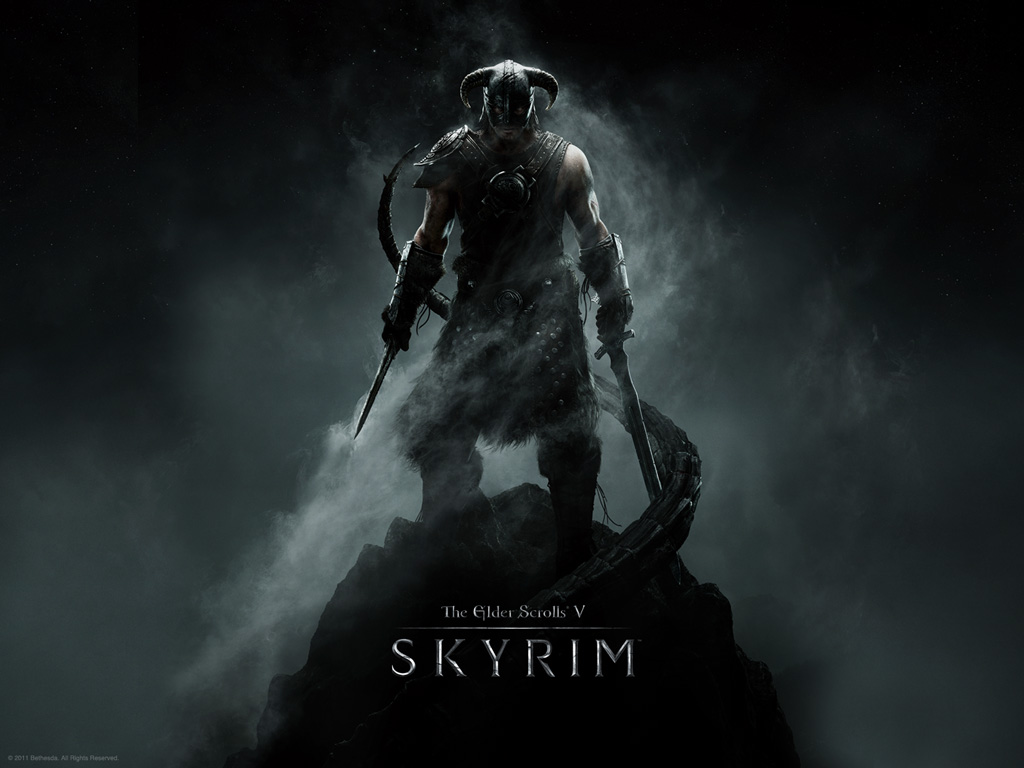 Shpongle's Mods
Collection by
Puppeteer
Enhance gameplay, graphics, and sound. Lore friendly.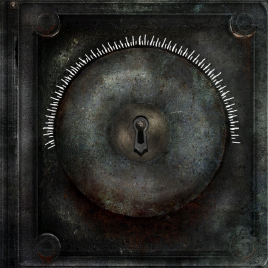 Citrus' Assorted Game Mechanic Tweaks and Misc Mods
Collection by
Citrus
This is an assortment of mods I use that affect various aspects of the game, things like UI, NPC behavior, item carry weights, crafting ability, adding or removing animations, and so on. The main thing that ties them together is they improve my Skyrim expe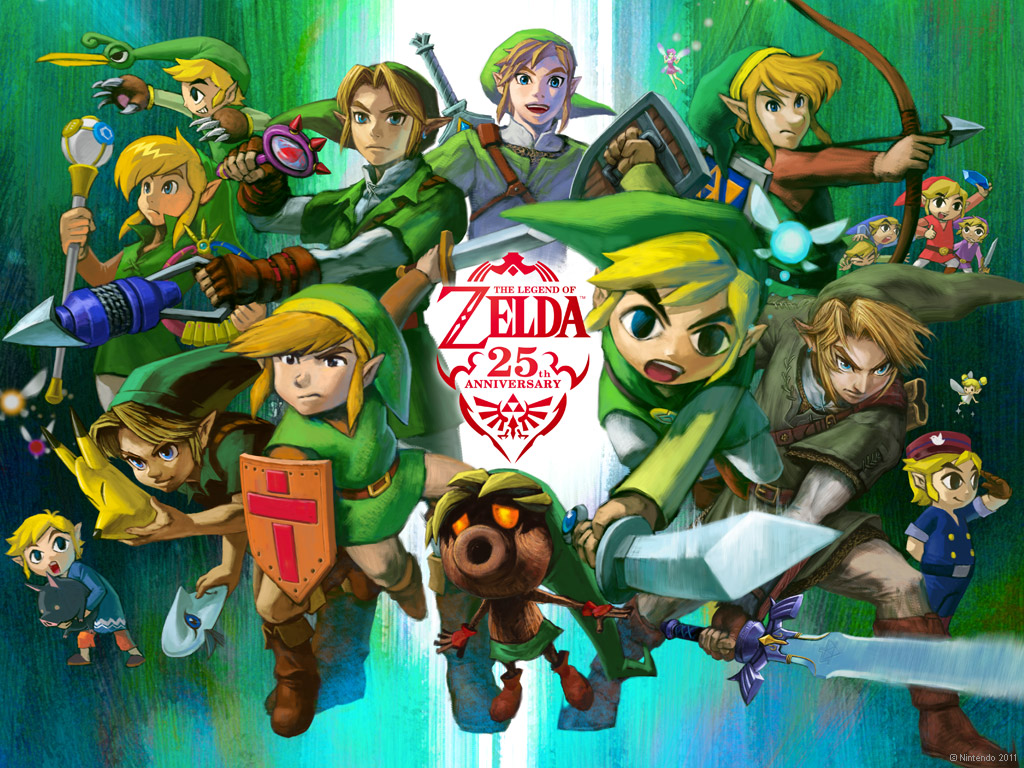 The Legend of Zelda Collection
Collection by
-- Rłŋκц --
Here you have all the greatest mods based on the the legend of Zelda game franchise. Enjoy and remember, all credit goes to their respective authors.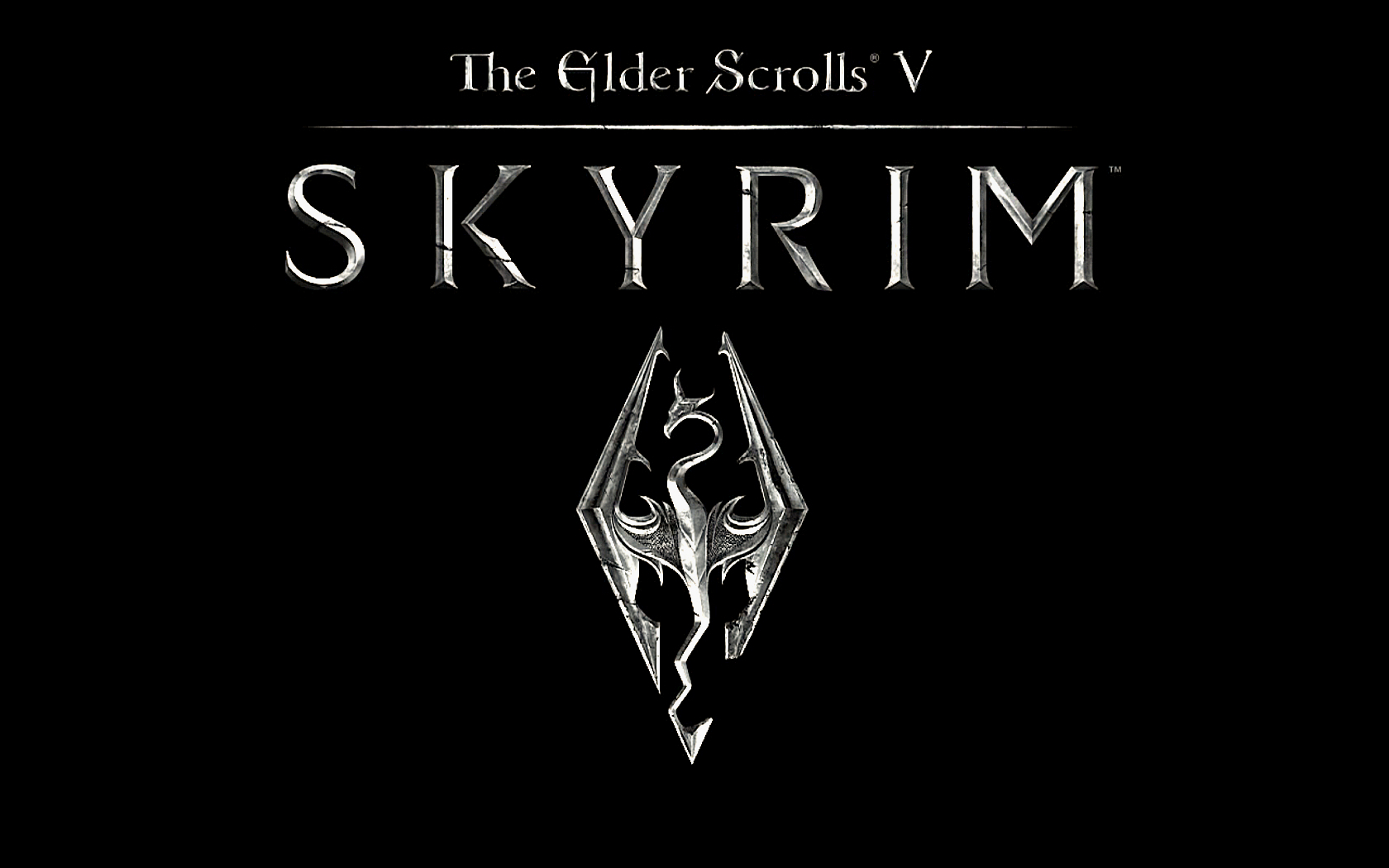 Penultimate Skyrim
Collection by
Morality Gradient
This collection is aimed at improving your Skyrim experience without departing from the general feel of the vanilla game. Included are a host of graphics mods, a few audio mods, gameplay fixes and tweaks, and some minor content addition. Some criteria t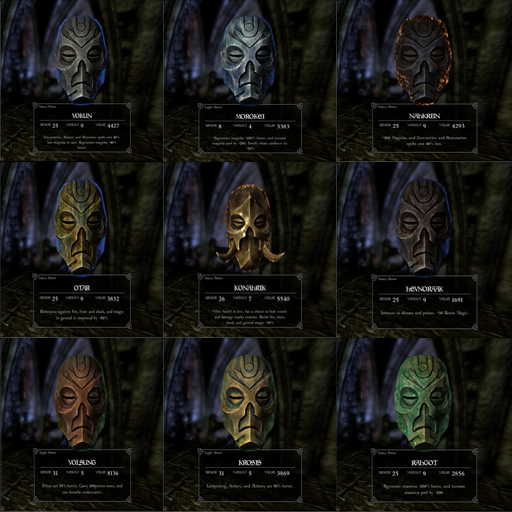 Unique Item Upgrades - Dragon Priest Masks
Collection by
barble
A collection of mods made by me that buffs the enchantments on the nine vanilla Dragon Priest Masks, as well as changes them for different Heavy/Light/Mage armor playstyles.

Tela
Collection by
Barusu
dfsa

Rockbad's Gore Collection
Collection by
OddJob
Collection of simple gore mods aiming to bring more realistic blood effects and ragdoll forces to combat; separate from my other collections for sake of optionality.

superdry`s pack of awesome
Collection by
simon.sedgwick
a pack which includes armor,weapons,houses and mostly graphic enhancements

Assasins creed mods
Collection by
Kylian
This collection includes some assasins creed mods + a few random things to make it more fun :P Note: None of these mods are mine Tip: If you really want a good assasinating time download sneaktools from skyrim nexus (not on steam workshops since its wa

Skyrim Improved Gameplay Pack (NO DLC REQUIRED)
Collection by
Final Boss Dad
This collection features various mods intended to make the game either more balanced, more fun, or just provide more variety and options to the player without breaking the core gameplay any worse than you already can normally. These mods should all be c

The Real World (Kinda)
Collection by
DiRiN
SkyUI is installed in this pack, and is the only mod that requires additional files for installation, Please view the mod description. Other than that, this is all fully functional for Dawnguard. Graphics, crafting, visuals, realism, camping. Have fun!

Mods I would recommend
Collection by
DarkFox127
This is a collection of mods which I would recommend as I either currently use them in my game and have enjoyed them or I have tried and liked but may not have kept running on my machine for some reason. I like togo for mods which feel like they should be

Elders Perk mods
Collection by
Elderblade
this is all my perk editing mods. if you have any perk trees you wish me to edit please comment, and if you have issues with any of the mods please notify me.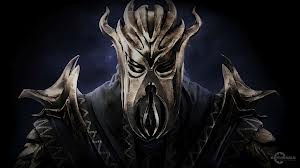 Skyrim Mods
Collection by
elliswigga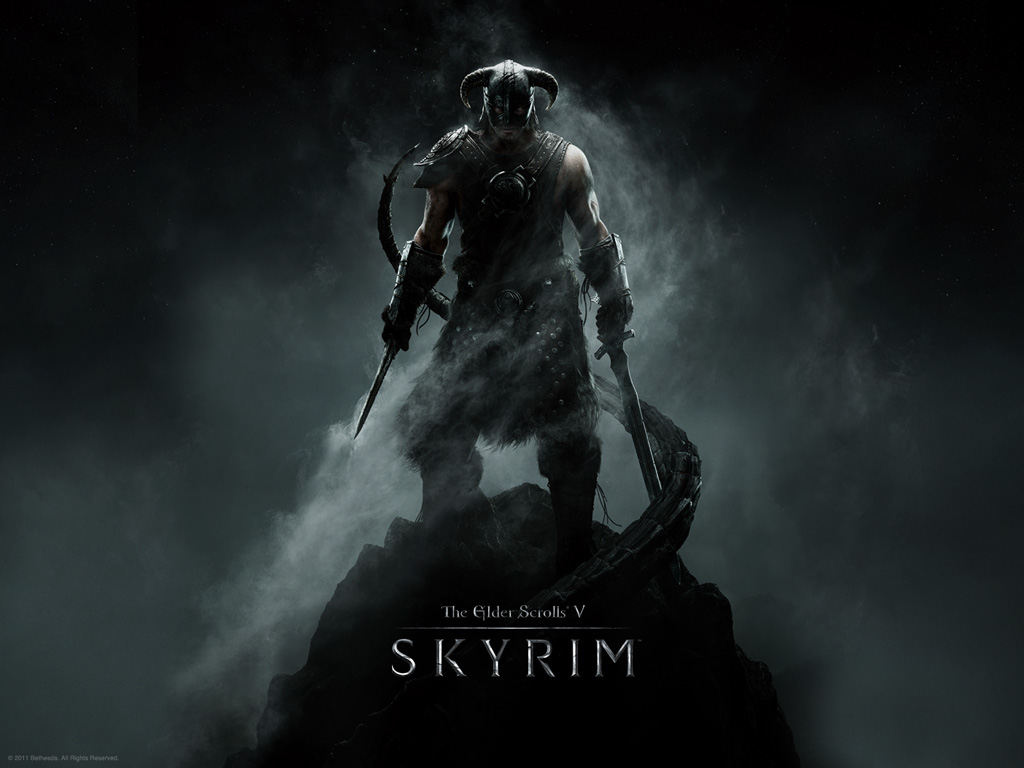 Danno's Skyrim Collection
Collection by
dannodude101 (K.O.T.B.O.)
This a collection of mods to make your gameplay a littel better without changing the game to much. Hope you like it and if you now any other mods that dou t change the game to much let me now.

RemuValtrez's Complete Perks Overhaul
Collection by
Hexerin
This is all of RemuValtrez's perks overhauls, put together in a single spot.