Showing 847-864 of 10,811 entries

begleiter
Collection by:
zubarus-dzw

Skyrim - The Way it Should Have Been for PC
Collection by:
The Robot Eye
Hi all, I thought I'd share my rather large collection of mods for Skyrim. They are must-haves for me as a PC user. These mods address the visuals, audio, gameplay and balancing etc. There are also a few in there just for greater depth and "wow". ...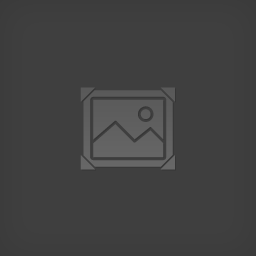 autistic red pyro's skyrim collection
Collection by:
Autistic Red Pyro(is anoyed!)
just a collection

Jester1911's Beginner Skyrim Mod
Collection by:
Rossi1911
My collection of mod so far.. You can subscribe all of them at once.. No CTD guaranteed and no conflicting mods either, it's 100% tested by me.. Will be updated with more mods..

MrPieMan Guns Collection
Collection by:
SoBigItHurts42

Skyrim True RPG Expirience
Collection by:
Thief Of Zaron
So 20 mods.. Just 20 mods to completely change how immersive this game is both graphically and gameplay-like. This is not a collection to make your game super realistic, only to make it feel more rpgish. For one, there will be no more fast traveling, th...

[Skyrim] MOD's testados e aprovados do Will
Collection by:
Will
MOD's que testei e aprovei. Coleção para facilitar a recomendação de MOD's a amigos.

Zelda Mods
Collection by:
☜★☞[BrAsFu]einigeNewton☜★☞
This is a collection of different Zelda Mods for Skyrim. -------------------------------------------------------------------- For me and many others the Game Series of Zelda was a kinda of religion. It is still so cool and classic that i decided to ma...

Skyrim Mods
Collection by:
mzda_grl
This is a collection of mods that I like using in Skyrim. (they were not created by me, I am simply a fan/user of these mods)

Skyrim Mods
Collection by:
MachJava
The list of mods that I use in Skyrim. Graphics/Gameplay related.

The Best Mods for Hearthfire DLC
Collection by:
Chris Leo I
The Best Mods for Hearthfire DLC

Skyrim Essentials by Sled Dog
Collection by:
Sled Dog
Okay so here is my collection of absolutely essential mods for skyrim, well most of them. I will list the nexus mods properly when I am back at home base. Check below for the nexus mods links. Wall of text alert! Sorry I just had to write some stuff ab...

Ridiculously Fun Mods
Collection by:
sgtwinkler
Who needs logic? This collection includes all sorts of mods that will not make your playthroughs more realistic, will not force you to eat food or starve, and will not increase your graphics to "unnecessarily beautiful". What they will do is make Sk...

Не портим игру.
Collection by:
Rush☠NeneroG
Для тех кто не любит допонения не соответствующие игре. (Типо: Железный человек, автомат)

hffghhgfhgfghfhgfh
Collection by:
Jimmy Rustler
gff

Basic beginning mods
Collection by:
Mackdaddymack
This collection has a number of basic mods that enhance Skyrim overall. There are a few mods that are funny and are put in for the laughs, but the large majority are simply to make the game look and feel better.

My Best Mods, from XD99
Collection by:
XD 99
My best mods (min. 4 stars). Meine besten Mods (min. 4 Sterne). I have add the german and english version, also when only one have 4 stars. Ich habe die Deutsche und die Englische Version hinzugefügt, auch when nur eine von beiden 4 Sterne hat.

Clean Install Collection - Personal Use
Collection by:
Sloan
The Collections of mods I like to get after a clean instal.