Showing 1291-1320 of 17,405 entries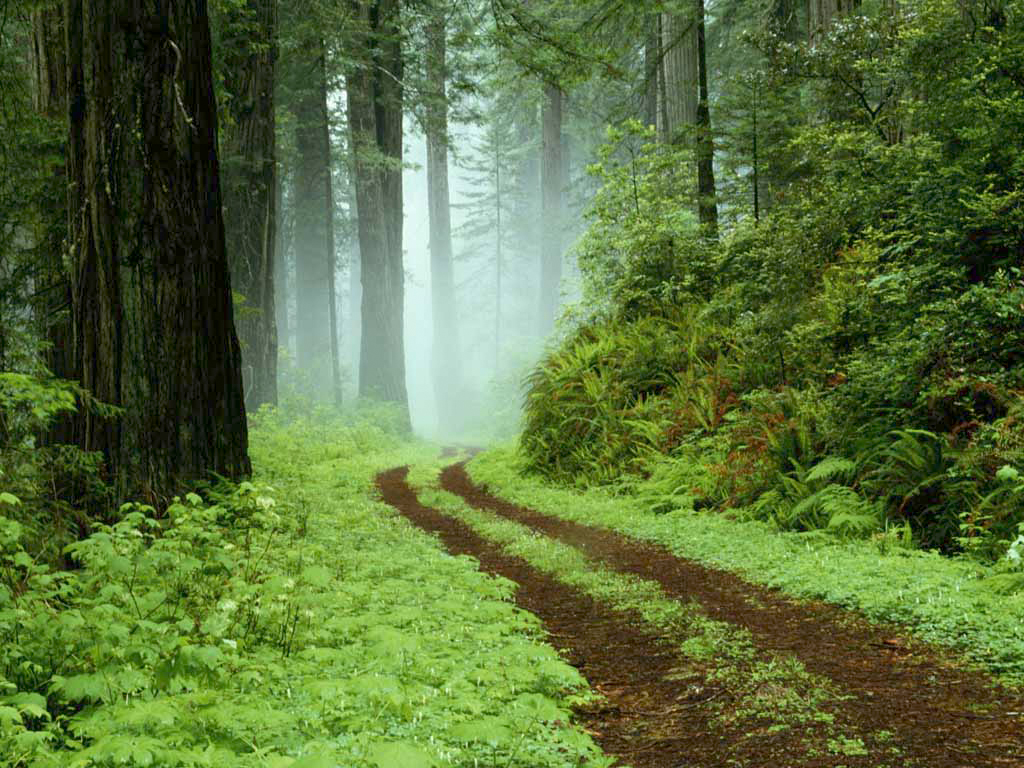 The 3.14Man Experience
Collection by
[TAW] 3.14Man
A Collection of Mod's I use, posted to encourage a friend of mine to go for a second playthrough. This collection add's immersion and realisem to the world of Skyrim. All the mod's play well together ( if sorted in BOSS or other mod order program ).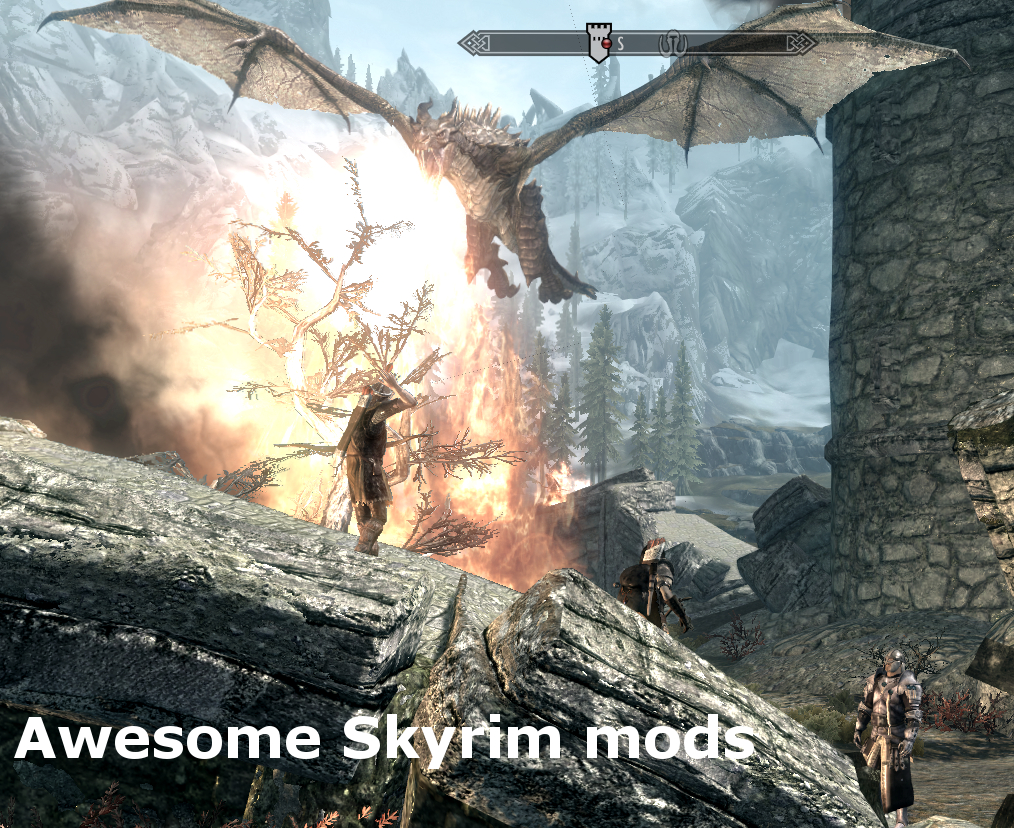 Skyrim with added awesome!
Collection by
Hobbesgoblin
This is the collection of mods I'm playing with on Skyrim. At the end is a list of stuff from Skyrim Nexus, too. Just to be clear - I claim no credit for teh mods here, all are made by other people, who's work enhanced my Skyrim playing experience many
Maximum realistic (Rus) (beta)
Collection by
JediDZ
Для тех кто любит хардкор. For those who love hardcore. Установка на свой страх и риск. Install at your own risk. Обязательно установить: http://skse.silverlock.org/ Просто качаете зип архив, после этого распаковываете его и устанавливаете програ

For my friends to chect out.
Collection by
Jokhah
Check these out
Artifacts of Old
Collection by
Ningakilla579
So I was thinking about some artifacts from previous Elder Scrolls games, (Umbra Sword, Sunder, Wraithguard, etc.) and wondered why Bethesda never put them into Skyrim. I decided I would take matters into my own hands and make some of these items. All of t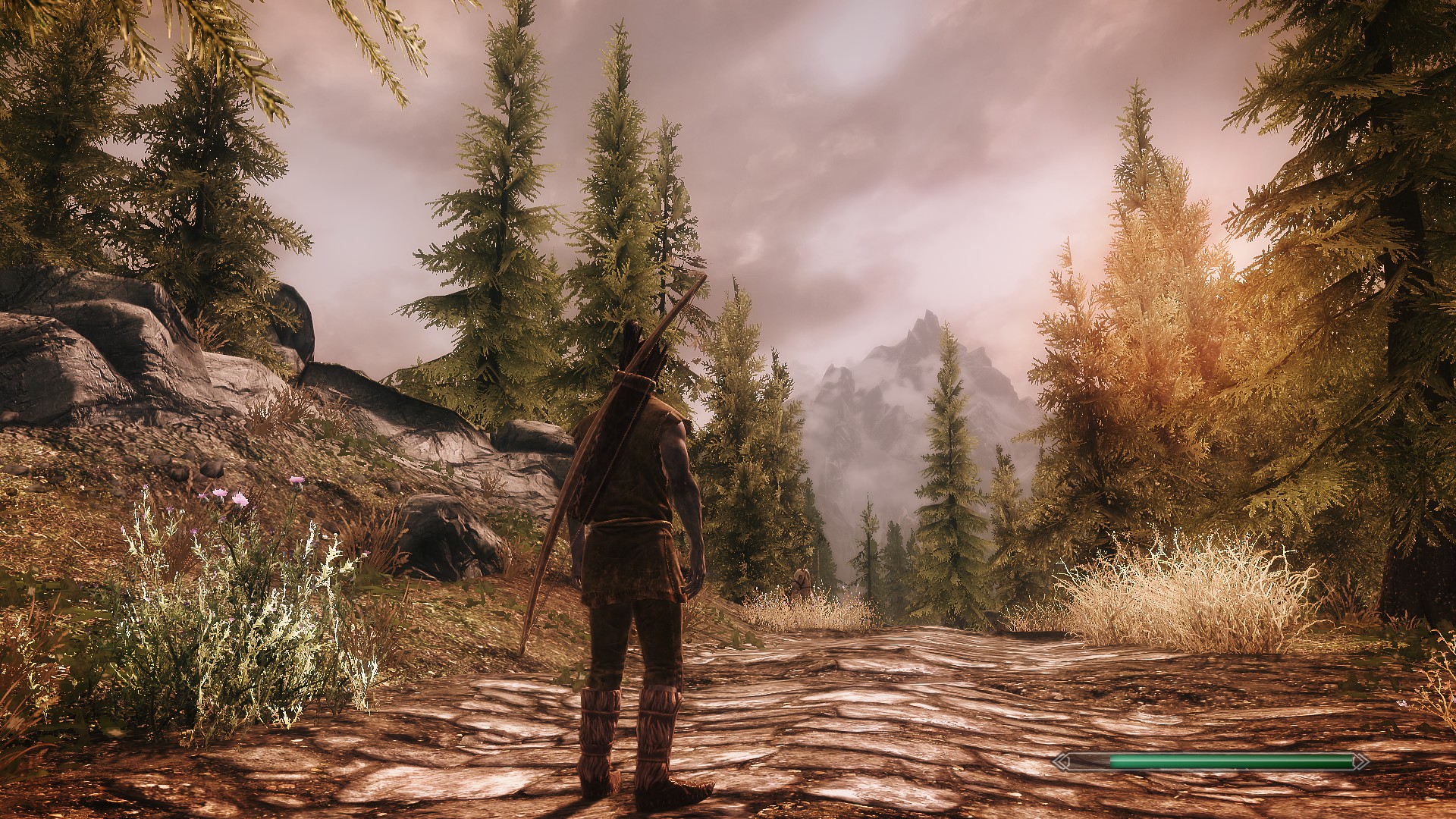 Hardcore Survival
Collection by
Pezza
You will die. Rules: - Download and activate these two mods: http://skyrim.nexusmods.com/mods/10843 AND http://skyrim.nexusmods.com/mods/8029 - Activate all mods in the collection - Start a New game - Difficulty Adept, or higher - Disable Autosavin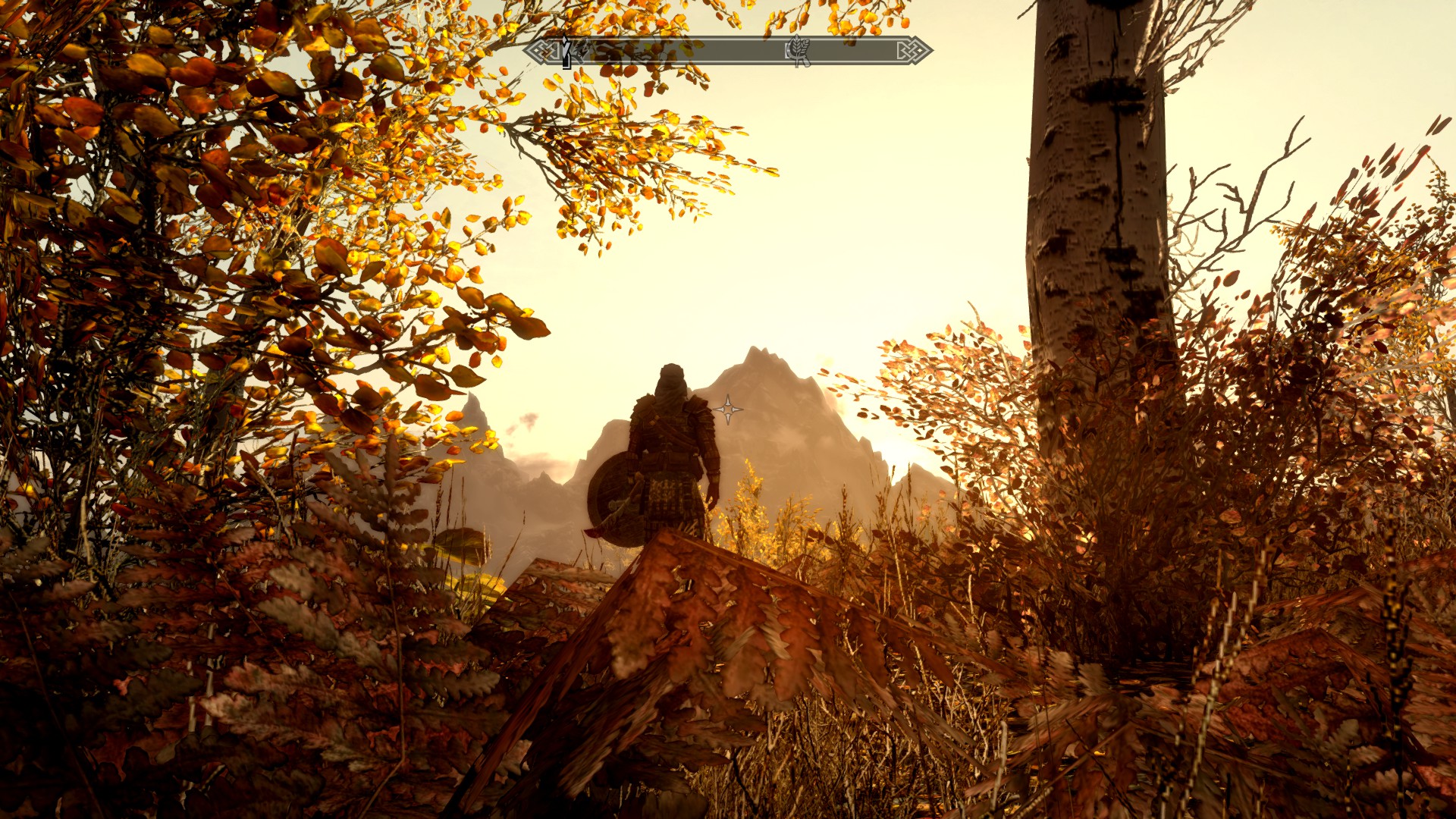 Visivante's HD Skyrim (VHS) 3.0
Collection by
NordikaMan
1.0 was in alphabetical order. 2.0 was in proper load order. But had a few conflicting mods. 3.0 is in proper load order and has been thoroughly tested and now runs without conflicts.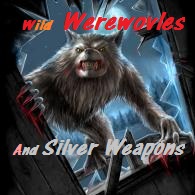 Wild Werewolves and Silver Weapons
Collection by
Default
Adds wild werewolves to the world. Some are very strong some are average and a few weak. This collection also makes silver ingots easier to obtain, by letting you smelt silver cups, bowls, candle sticks, and more. This collection also adds silversmithing t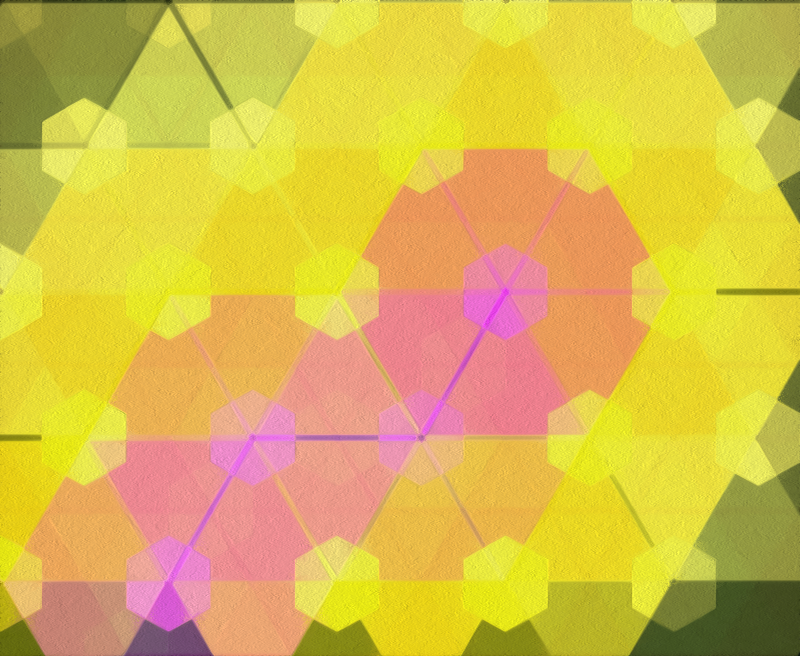 Lore-friendly balanced modifications
Collection by
Greendtea
A collection of mods that do not break the game in any way or make the game any easier. In fact many of these mods will increase the difficulty in an attempt to balance the game a bit.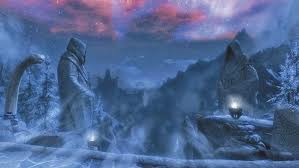 Collective Robes of Destruction, Conjuration, and Illusion
Collection by
Racter
This is a collection of the Ancient Psiijic Robes, the Corrupted Greybeard's Robe, and Mankar Cameron's Desert Attire, all made by me. None of them require any DLC, nor do people comment on your nudity whilst wearing any of this, as I used the magic of
The Real World (Kinda)
Collection by
DiRiN
SkyUI is installed in this pack, and is the only mod that requires additional files for installation, Please view the mod description. Other than that, this is all fully functional for Dawnguard. Graphics, crafting, visuals, realism, camping. Have fun!
Mods I would recommend
Collection by
DarkFox127
This is a collection of mods which I would recommend as I either currently use them in my game and have enjoyed them or I have tried and liked but may not have kept running on my machine for some reason. I like togo for mods which feel like they should be
Elders Perk mods
Collection by
Elderblade
this is all my perk editing mods. if you have any perk trees you wish me to edit please comment, and if you have issues with any of the mods please notify me.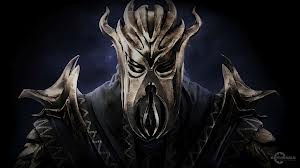 Skyrim Mods
Collection by
elliswigga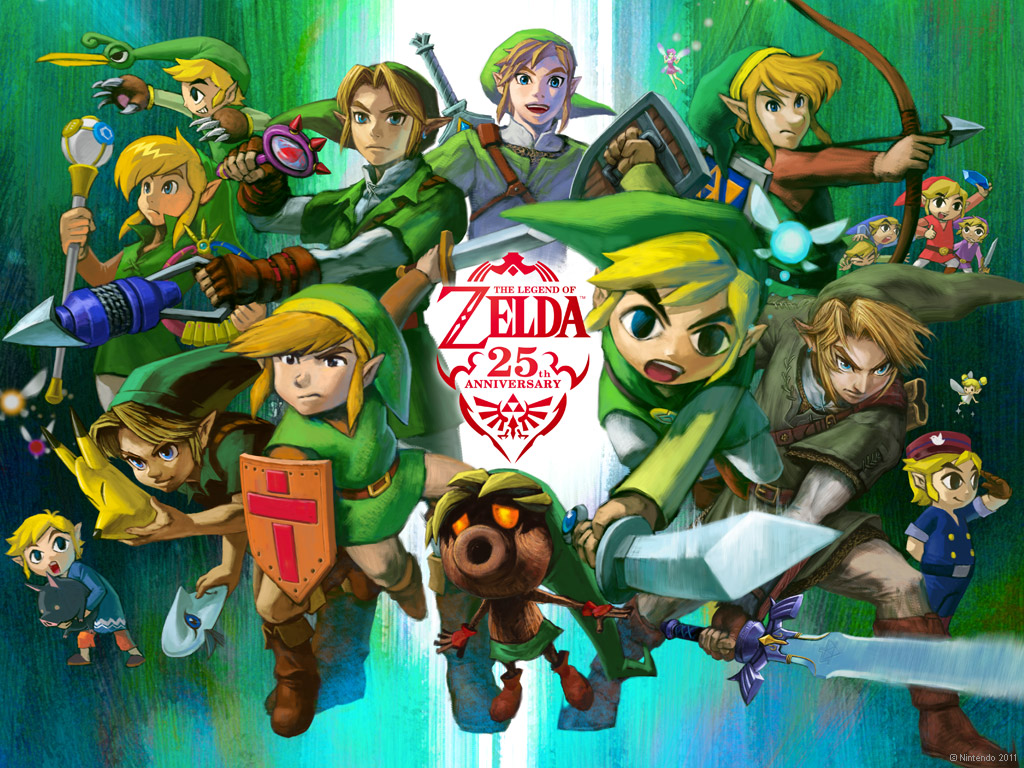 The Legend of Zelda Collection
Collection by
-- Rłŋκц --
Here you have all the greatest mods based on the the legend of Zelda game franchise. Enjoy and remember, all credit goes to their respective authors.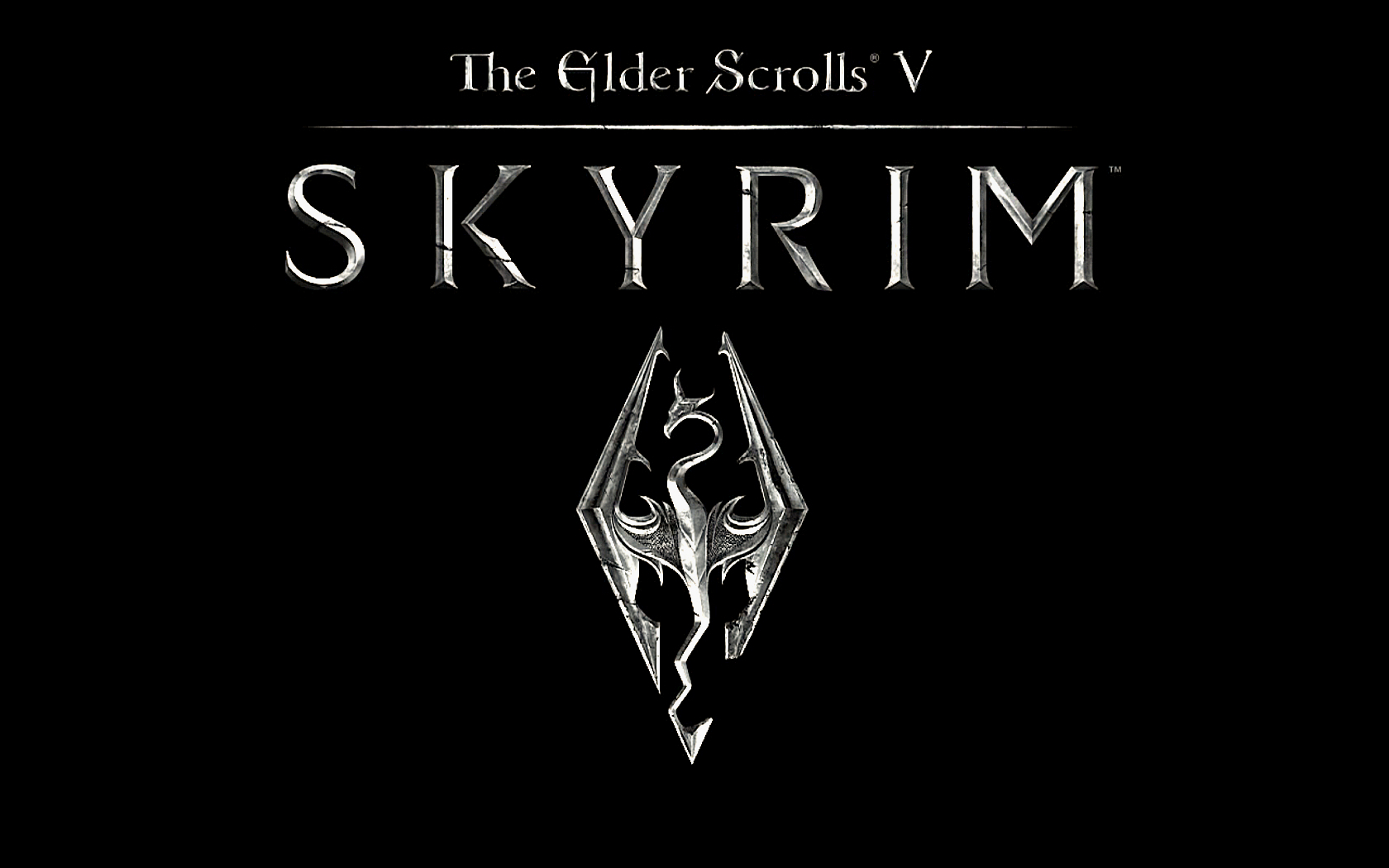 Penultimate Skyrim
Collection by
Mortality Gradient
This collection is aimed at improving your Skyrim experience without departing from the general feel of the vanilla game. Included are a host of graphics mods, a few audio mods, gameplay fixes and tweaks, and some minor content addition. Some criteria t
superdry`s pack of awesome
Collection by
simon.sedgwick
a pack which includes armor,weapons,houses and mostly graphic enhancements
Rockbad's Gore Collection
Collection by
OddJob
Collection of simple gore mods aiming to bring more realistic blood effects and ragdoll forces to combat; separate from my other collections for sake of optionality.
Assasins creed mods
Collection by
Kylian
This collection includes some assasins creed mods + a few random things to make it more fun :P Note: None of these mods are mine Tip: If you really want a good assasinating time download sneaktools from skyrim nexus (not on steam workshops since its wa
Skyrim Improved Gameplay Pack (NO DLC REQUIRED)
Collection by
Final Boss Dad
This collection features various mods intended to make the game either more balanced, more fun, or just provide more variety and options to the player without breaking the core gameplay any worse than you already can normally. These mods should all be c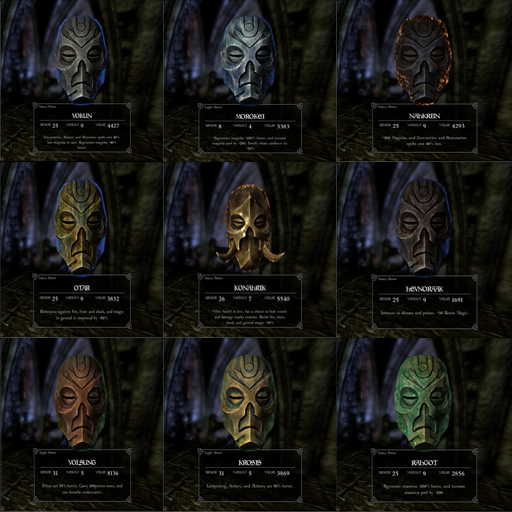 Unique Item Upgrades - Dragon Priest Masks
Collection by
barble
A collection of mods made by me that buffs the enchantments on the nine vanilla Dragon Priest Masks, as well as changes them for different Heavy/Light/Mage armor playstyles.
Tela
Collection by
Barusu
dfsa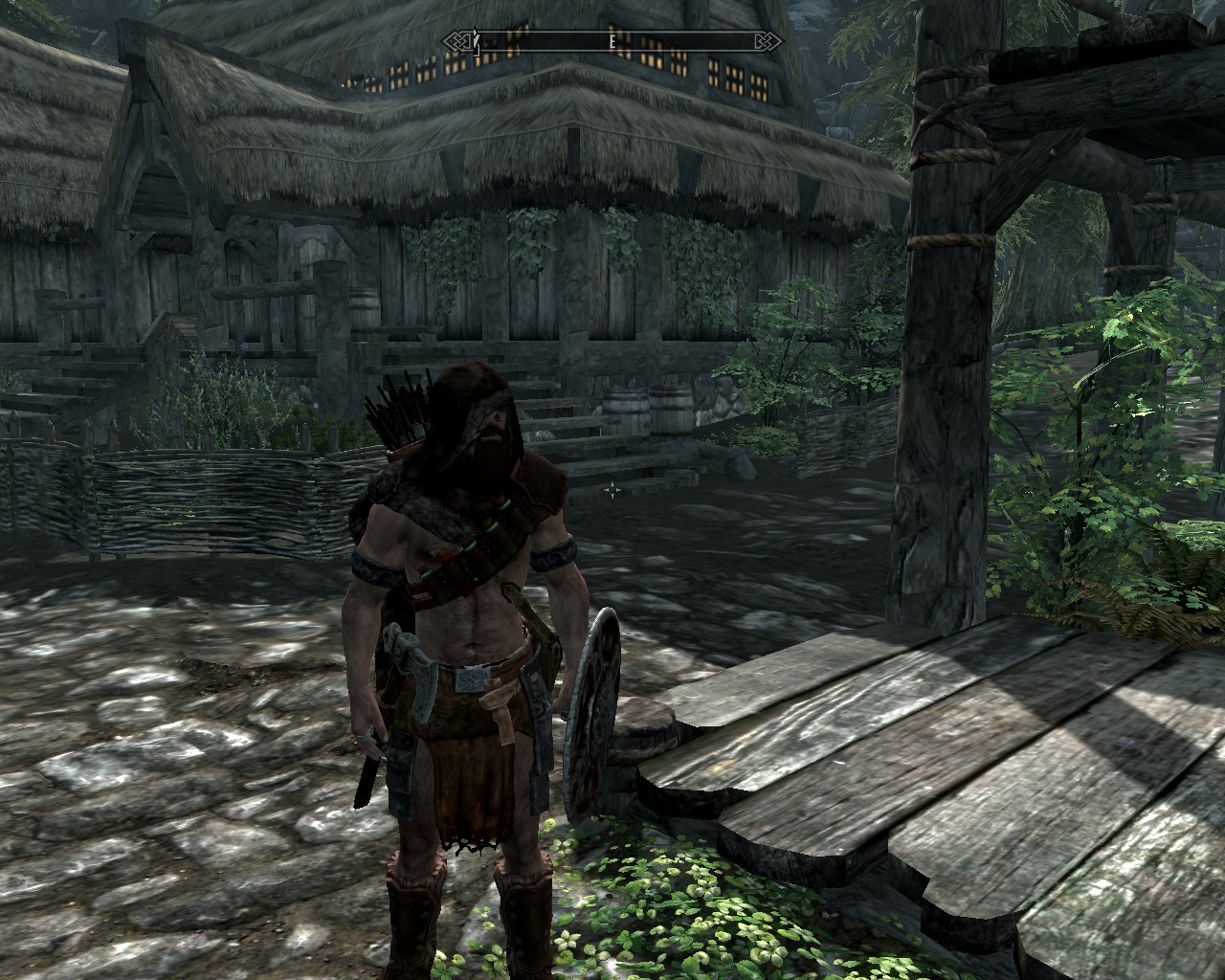 Captain's Collection
Collection by
Dictator Removal Specialist
This is the collection of mods which I am currently using in Skyrim. It adds various new content such as cool new armours and clothing pieces, random quests and new environments and unique weapons. The Throwing Weapons mod is one of my favourites, sinc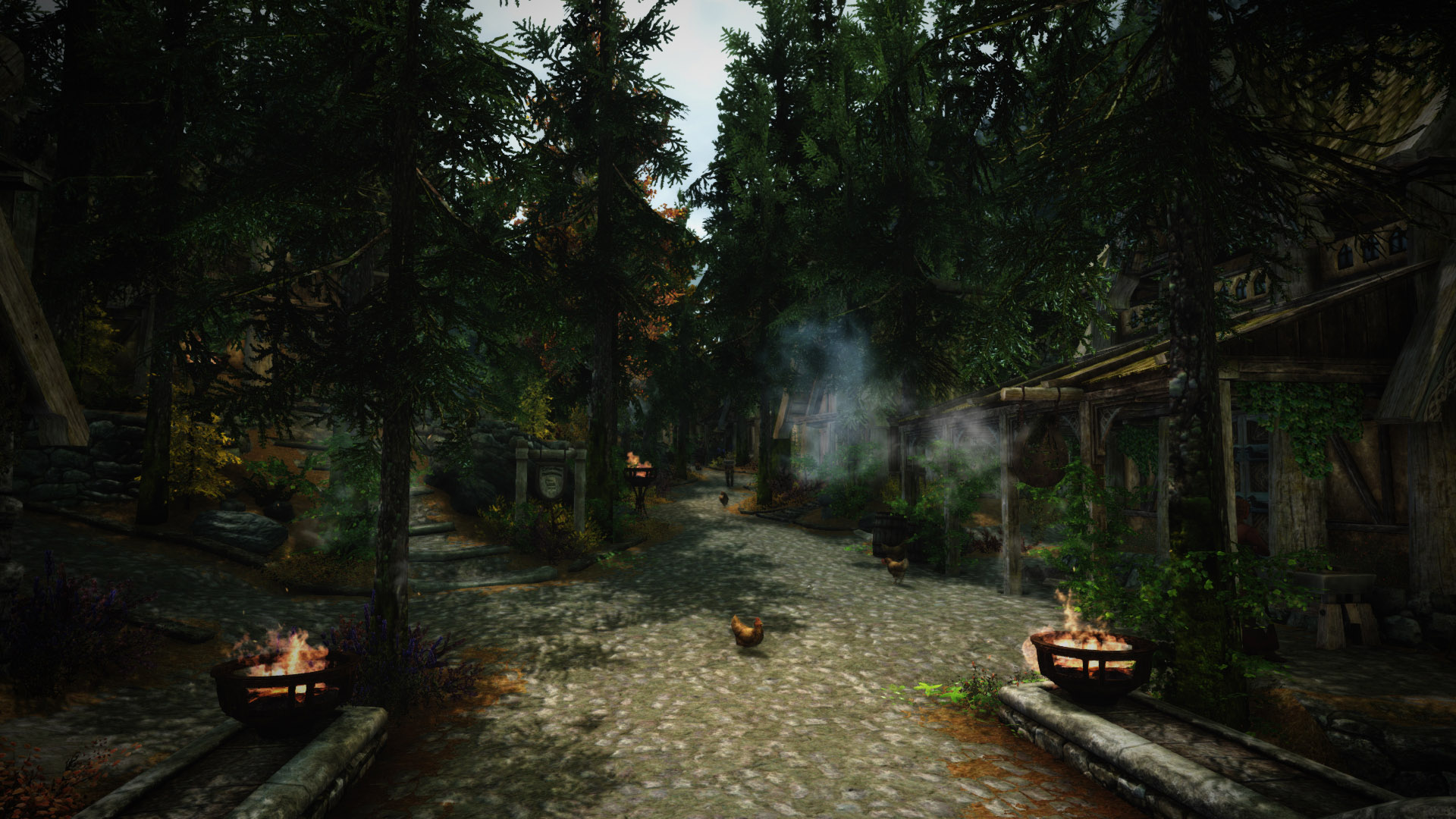 Skyrim Enhanced
Collection by
Daniel51898
Skyrim Enhanced is a few mods I found to make your game better and more interesting for players who want to explore their world and be a true warrior. These mods don't need any dlc's and are fully compatible if you do. These mods do change some texture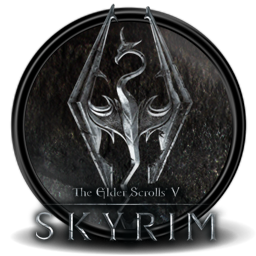 Skyrim Improvement
Collection by
Christy
This is my own prefered subscribed mods from authors on Steam Workshop and Skyrim Nexus. These should work just fine on a mid end Pc. My specs (retrived from Aida) Phenom 2 X4 3.7ghz 6gb DDR2 9800GTX+ SLI These work without issue for me. I star
Skyrim Essential Mods
Collection by
LegendaryOfHell
A small collection mods for skyrim.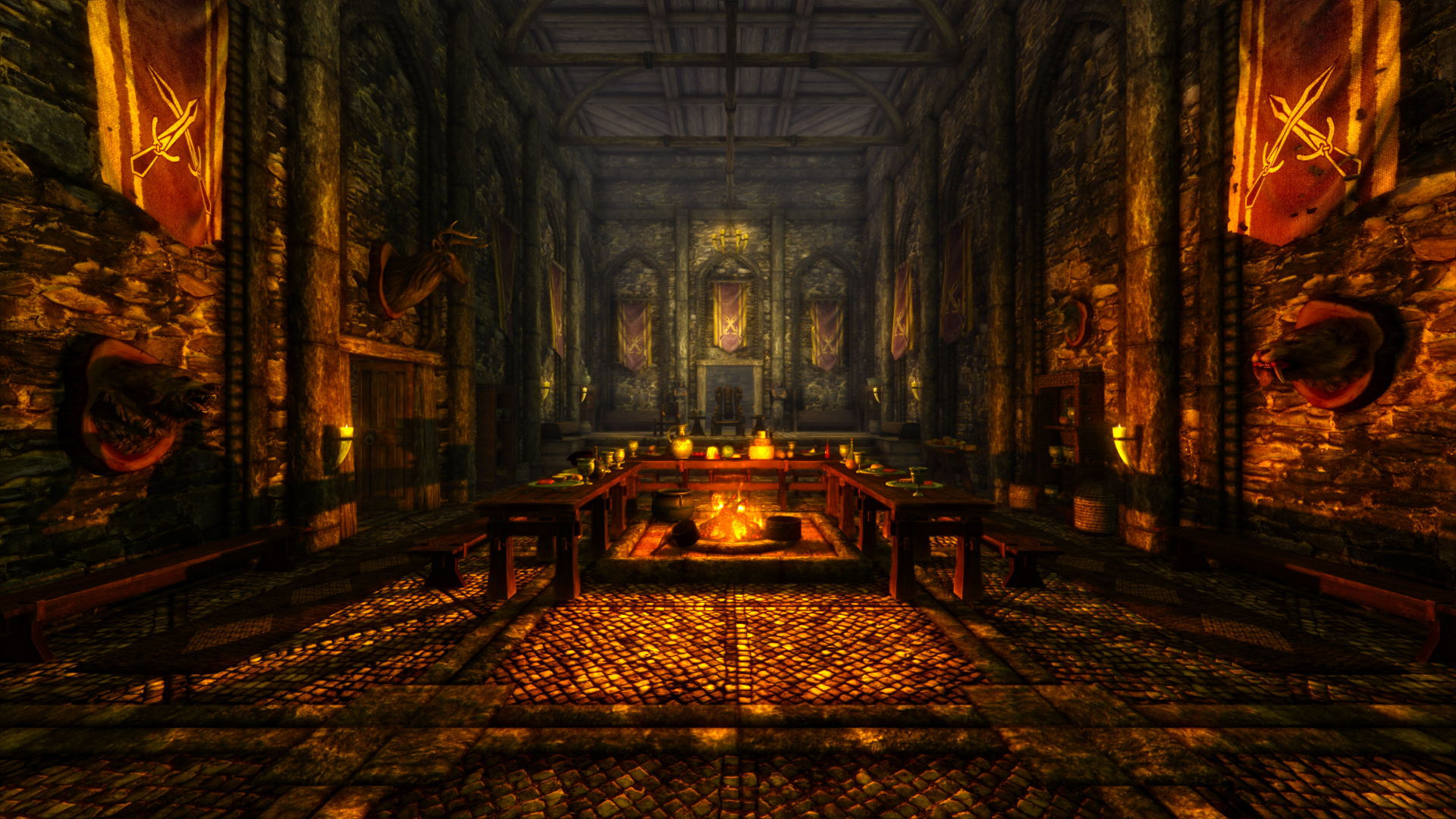 My Skyrim
Collection by
Avroveks
My Skyrim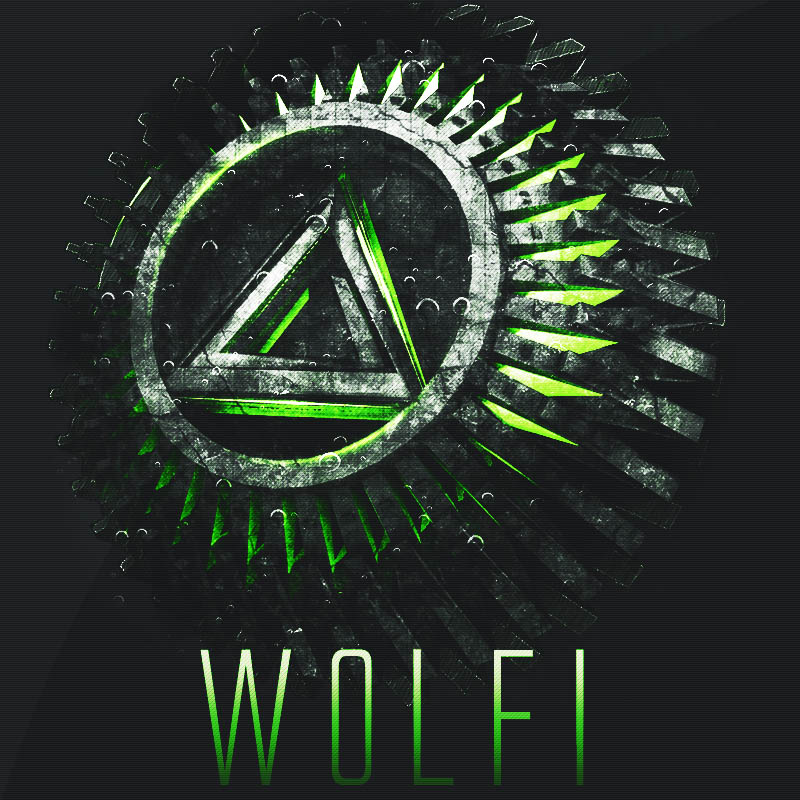 Collection Deluxe #1
Collection by
Wolle
222525144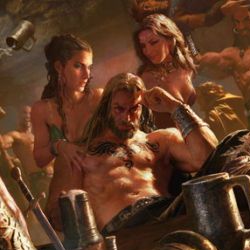 My Better Skyrim
Collection by
Niko40k
Skyrim Reborn
Collection by
Shantarr
THIS COLLECTION REQUIRES ALL SKYRIM OFFICIAL DLC, DON'T BE A B^TCH, SUPPORT THIS AWESOME GAME! (This is a living collection, check back often. Especially my co-workers - Don't slack!!!) This collection requires the Skyrim Script Extender (SKSE) version