Showing 781-810 of 17,210 entries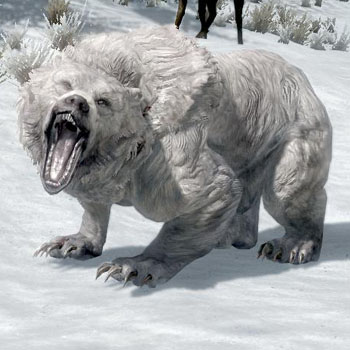 Better Hunting
Collection by
Dr.ExaVolt
Originally the environments, weapons and wildlife/enemies of skyrim were great but didnt seem to fit the standard of the rest of the game. So I created this collection, it is comprised of the mods I use to better the enemies found in the wilderness of skyr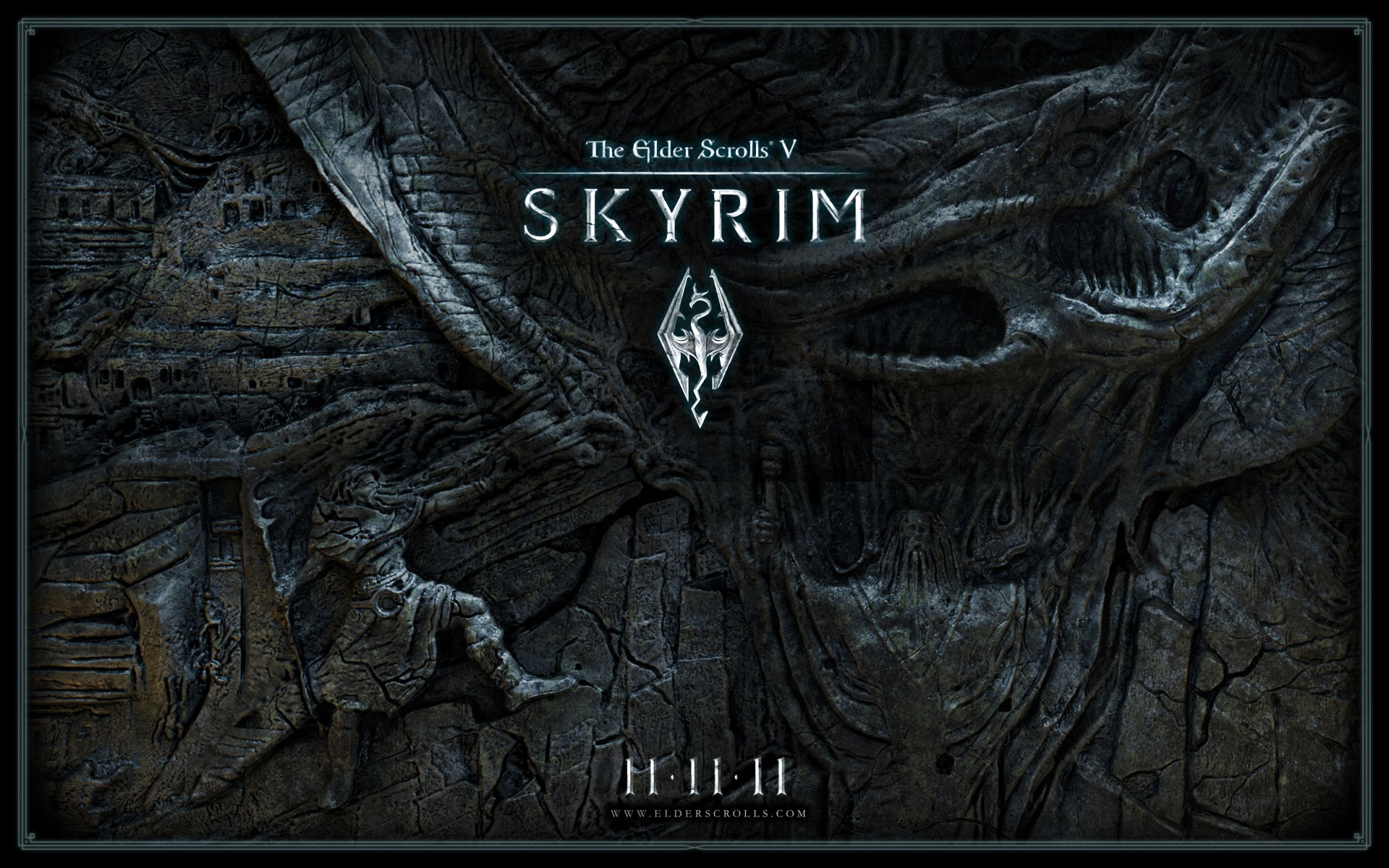 Skyrim Graphical Enhancement Collection - Jocen3
Collection by
Schandersson
This mod collection is aimed at improving the graphics of your skyrim experience without any major performance loss. Have fun and share this!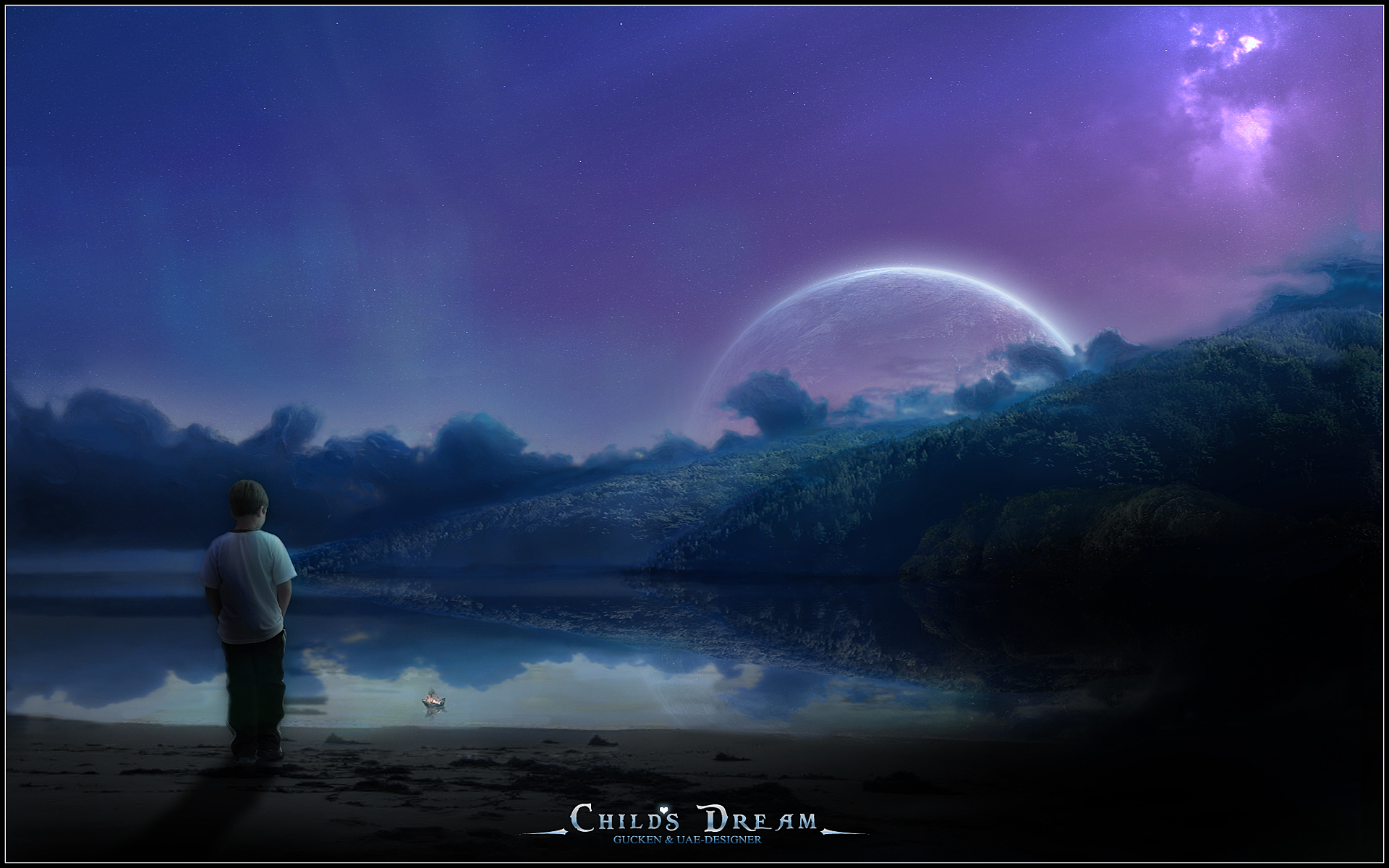 My 'Improvements & What Should've Been Added' Collection
Collection by
DanielChicken
This collection is improvements and add-ons for skyrim without breaking the game or ruining the experience. Making it a more action packed, detailed experience without FPS changing effects. Please tell me if any of the mods conflict with each other or c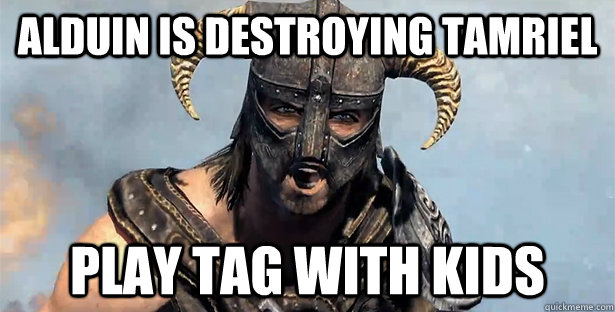 ALL OF TAMRIEL
Collection by
EmperorBane15
all the best mods for visiting the rest of tamriel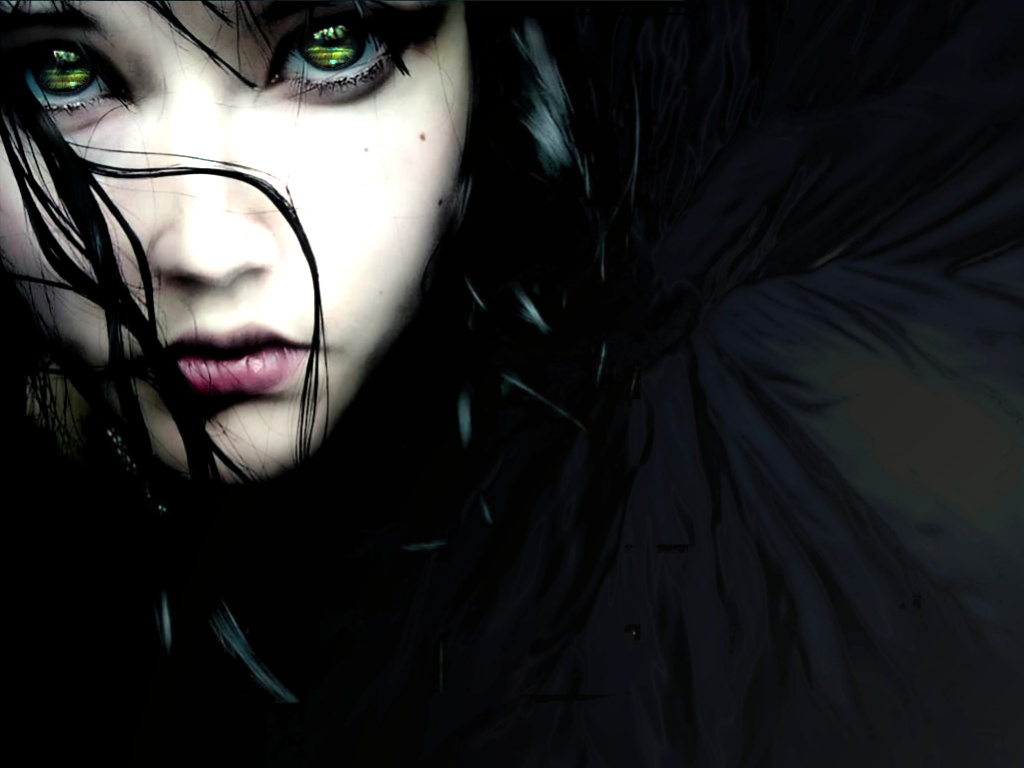 The Aertasca Collection
Collection by
Zinth
This is a collection of mods I have put together for my friends and members of the Cult of Aertasca group and anyone else that is interested in it. It mainly adds and improves upon features I thought Skyrim should have had and keeps the Skyrim experience w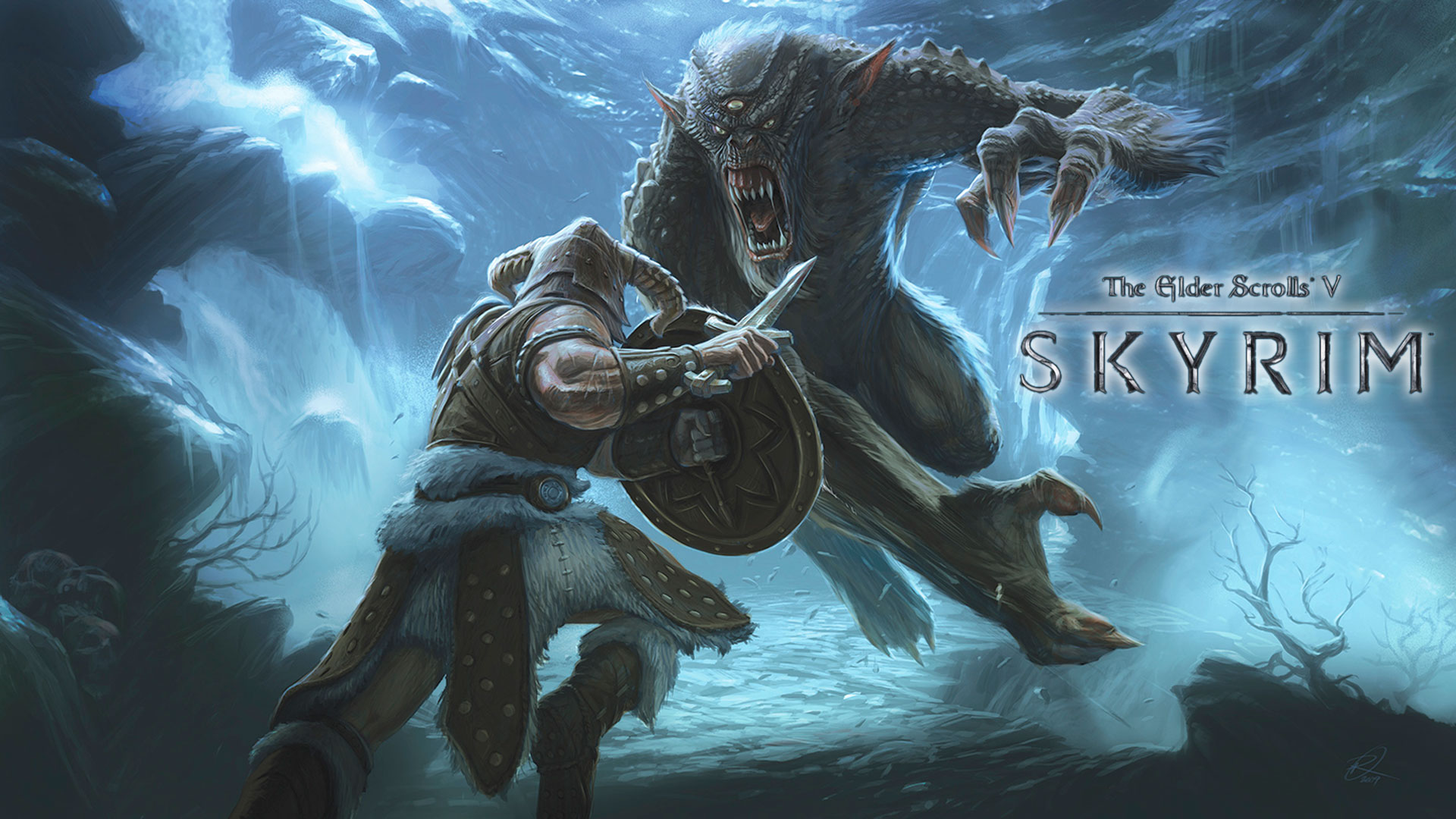 -=ALL THE MODS I USE!=- *Non-DLC Edition!* [WARNING: ADDICTIVE. SUBSCRIBE AT YOUR OWN RISK.]=-
Collection by
Mccat likes Mcdonalds
✶ Huggable, loveable, EPIC mods for Skyrim! ✶ -You DO NOT NEED SKSE! Yay for easiness!- -This is the NON-DLC version! My other, DLC-using version is up. Check it out!- -=====================================================- ●This pack includes Graphica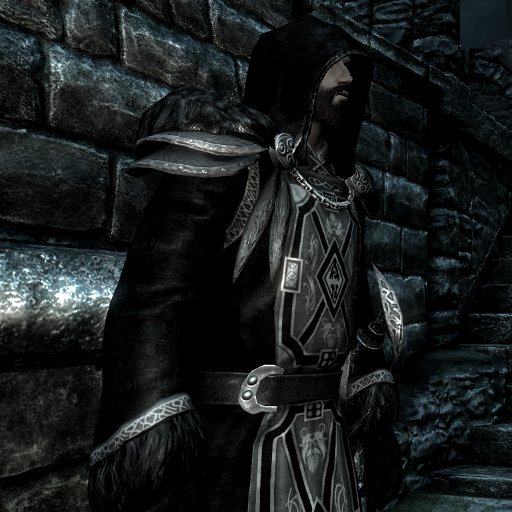 Emperor Robe Collection
Collection by
amel
A collection of my Emperor Robe mods. There are 5 sets, a green, a black, a red, a purple and finally a vanilla one where I just made the hood. Female versions are almost finished, just the red remaining. Hopefully I will get to the beast race edition of t

Ultimate Skyrim Experience
Collection by
Photonic_Phoenix
The Ultimate Skyrim Package If you are eager to enjoy these mods I have included an overview pf what these will give you: - Multiple Questlines - New areas including an island or two (Wyrmstooth) - New towns and cities - INew and improved armor, shi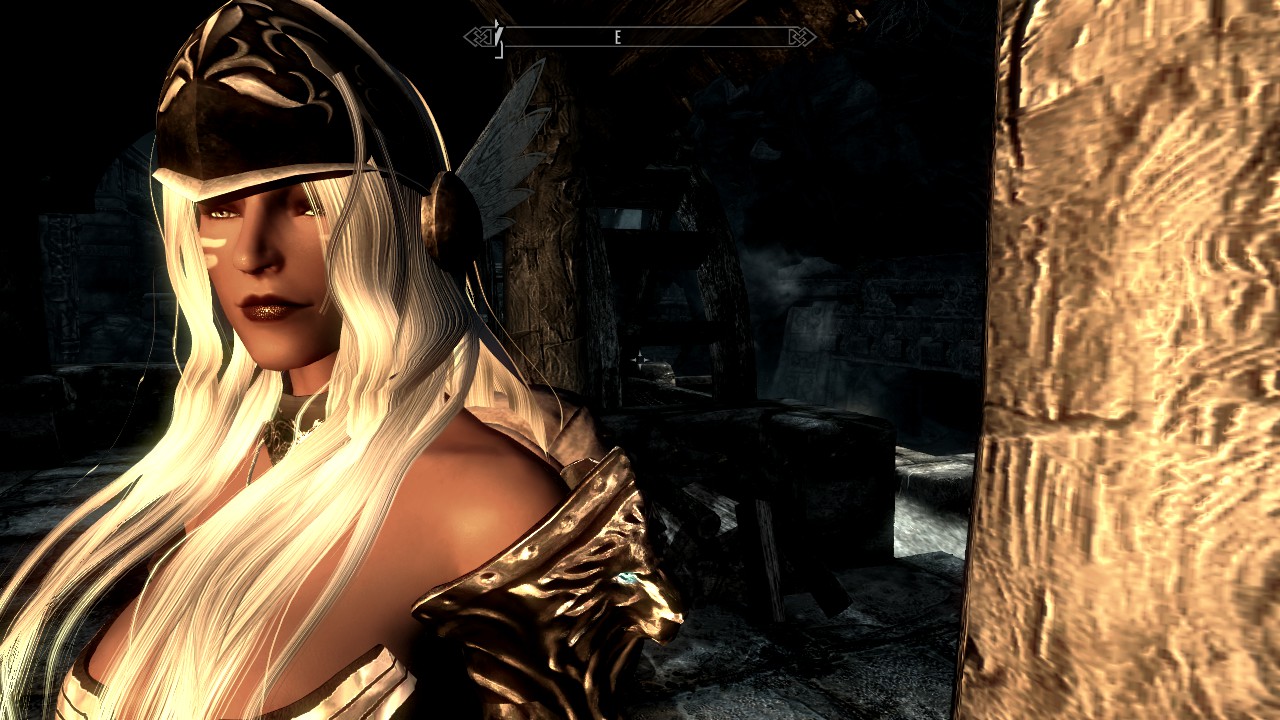 Skyrim My Way...
Collection by
Skyrim<+>CoffeeAddictiction
When it comes to games I love the graphics ... This is how I see my skyrim hope you enjoy....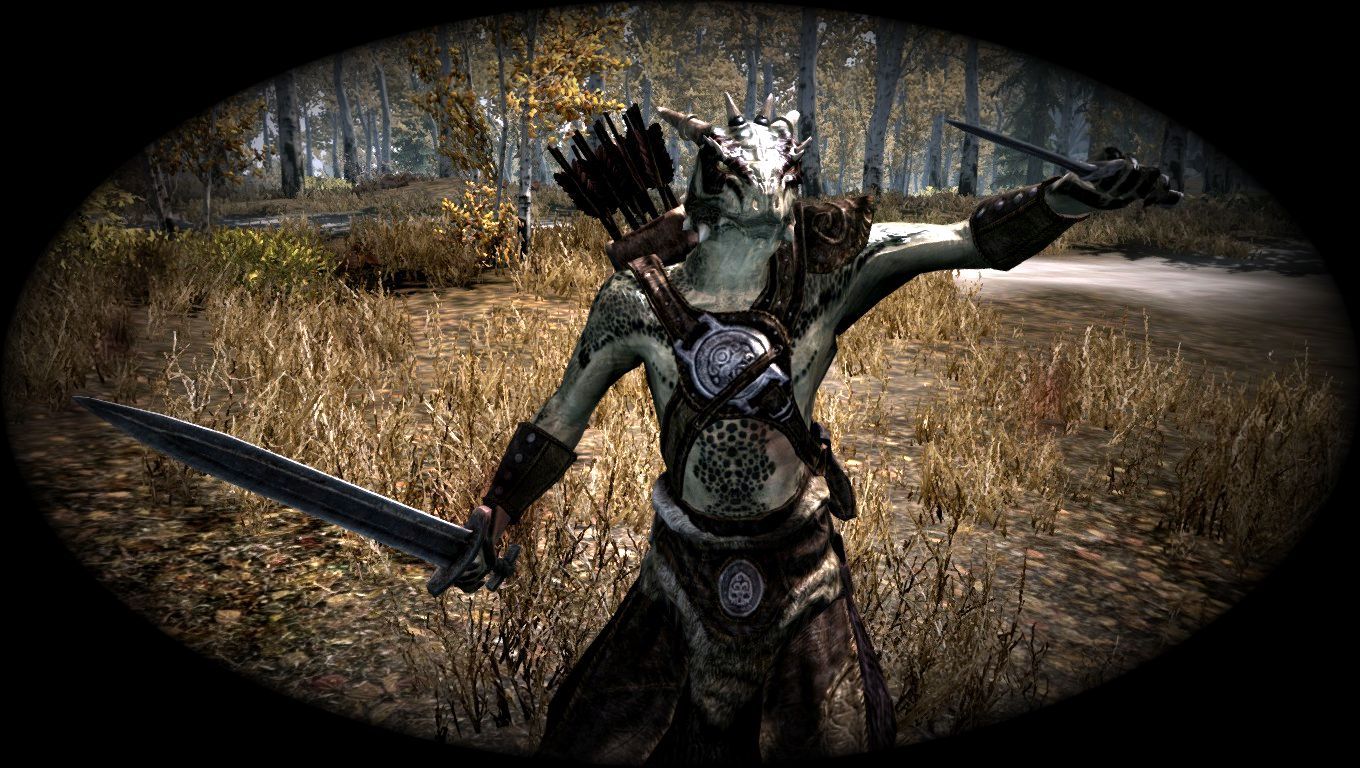 Derkeethus Retex & Combat Enhancement - All in one - Mod Collection
Collection by
Raven Wolf
Author: Wolfk1n Current Version: 1.9 --> Update Notes version 1.9: For this update instead of comming out with another combat style i decided to take a look back at the combat styles that are already out there and did some further fixing to better imp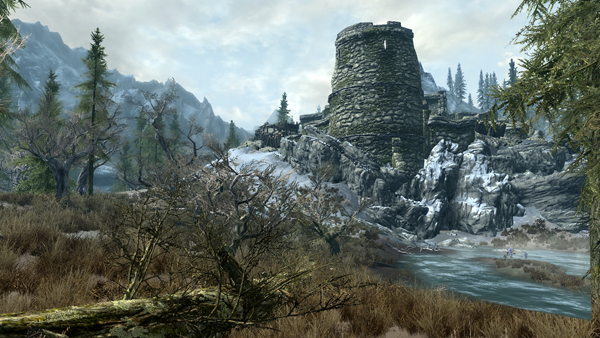 Rebirth of Skyrim
Collection by
LordZarmack
my aim is to bring realism, and add detail to skyrim the bits that should have been, villages, towns, forts - areas, skills ect- ive updated it to my current mod groups i personly use. for maximum realisum and immerce

2015 Skyrim collection (Beautiful Graphics, New Soundtrack, Brand New Game)
Collection by
Migalhas
This collection was created, to give players a new graphic game with new soundtrack, along with something to give a new experience. - For that mod that add better AI, new encounters, and need like: hunger, thirst, fatige and cold. - The graphical mod

Skyrim Unbound-based True RPG Collection
Collection by
GR00V3R
This is my personal Skyrim Unbound-based "True RPG" collection. If you're looking for a hardcore RPG experience in Skyrim, along with some funky stuff to improve the overall aesthetic, this collection is for you. Also recommended are Nexus Mod Manager a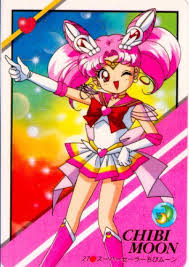 Légende des collection d'objet skyrim super perssonage
Collection by
arnaudwalckiers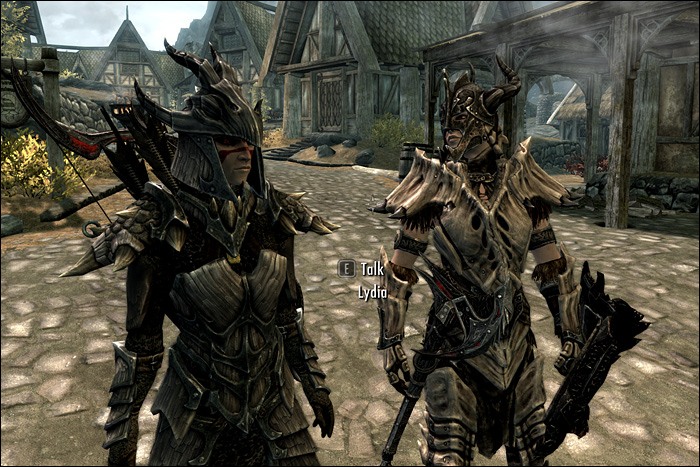 Smithing+
Collection by
Miraak
These are all my "Smithing+" mods. With these mods, crafting armor/weapons will not require materials or perks.

Boob
Collection by
Void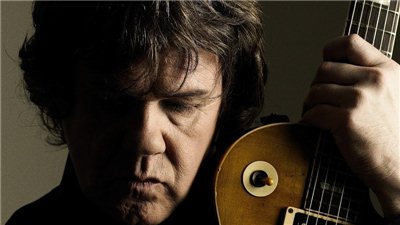 For true ROLE-PLAYERS
Collection by
Yaneus
For the people, who like to play a role in Skyrim. Only Skyrim-true mods.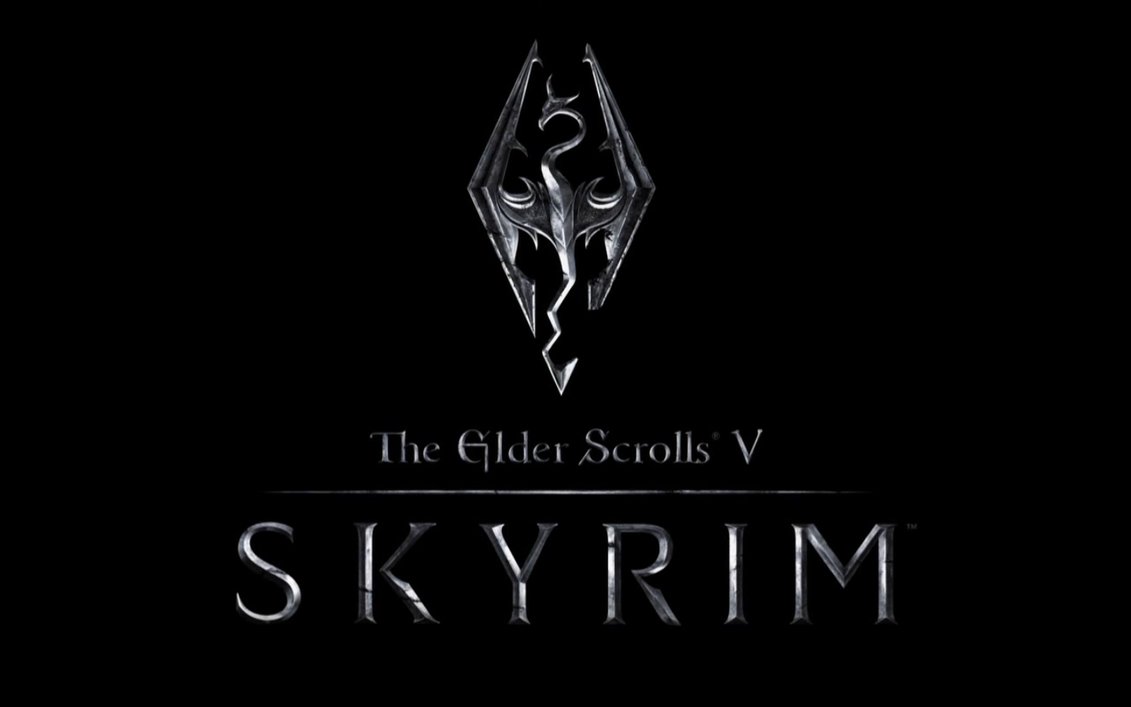 skyrim mod collection
Collection by
[HIV+]Braided Lump-hair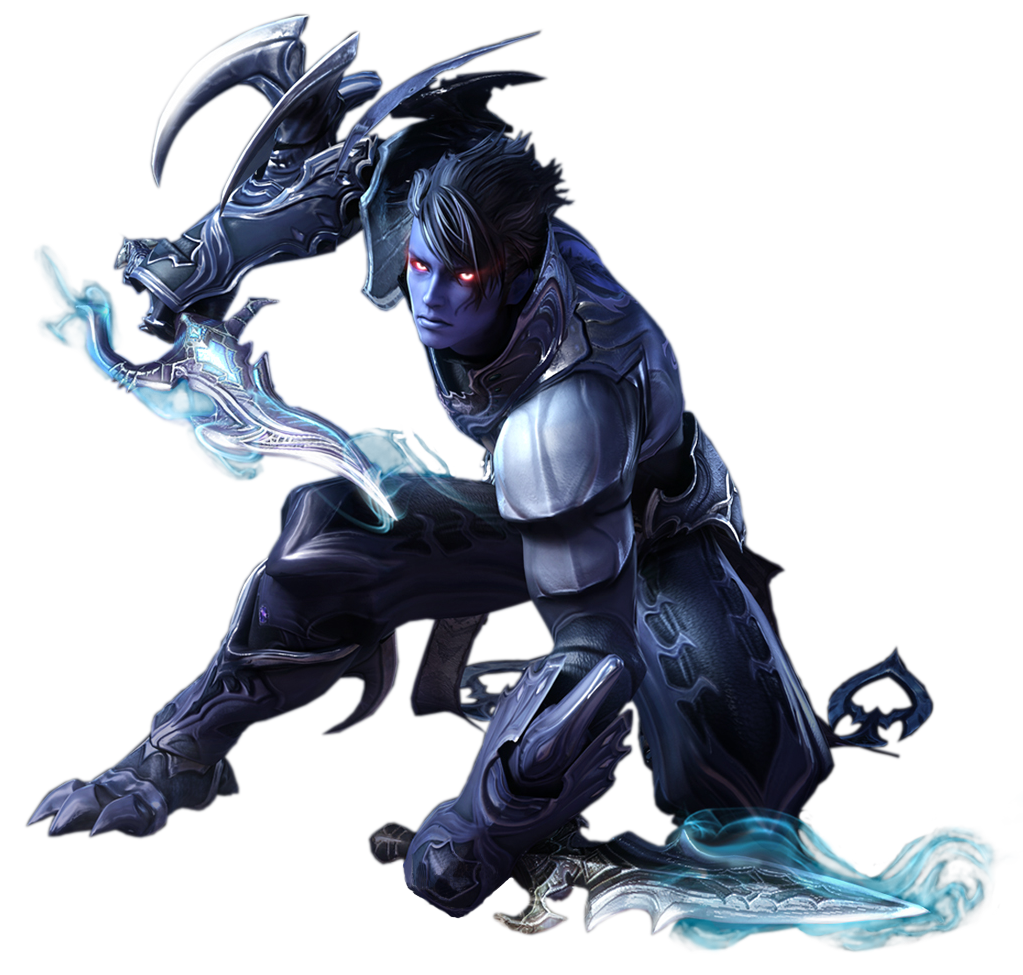 Assassin/thief Dream
Collection by
Iarr Doomhammer
The most wonderful collection for assassin/thief characters. if you like it rate O/ update 1.0: add worth to be stolen mod.

Beautiful and Better Skyrim
Collection by
RaptoR
Making Skyrim better step by step.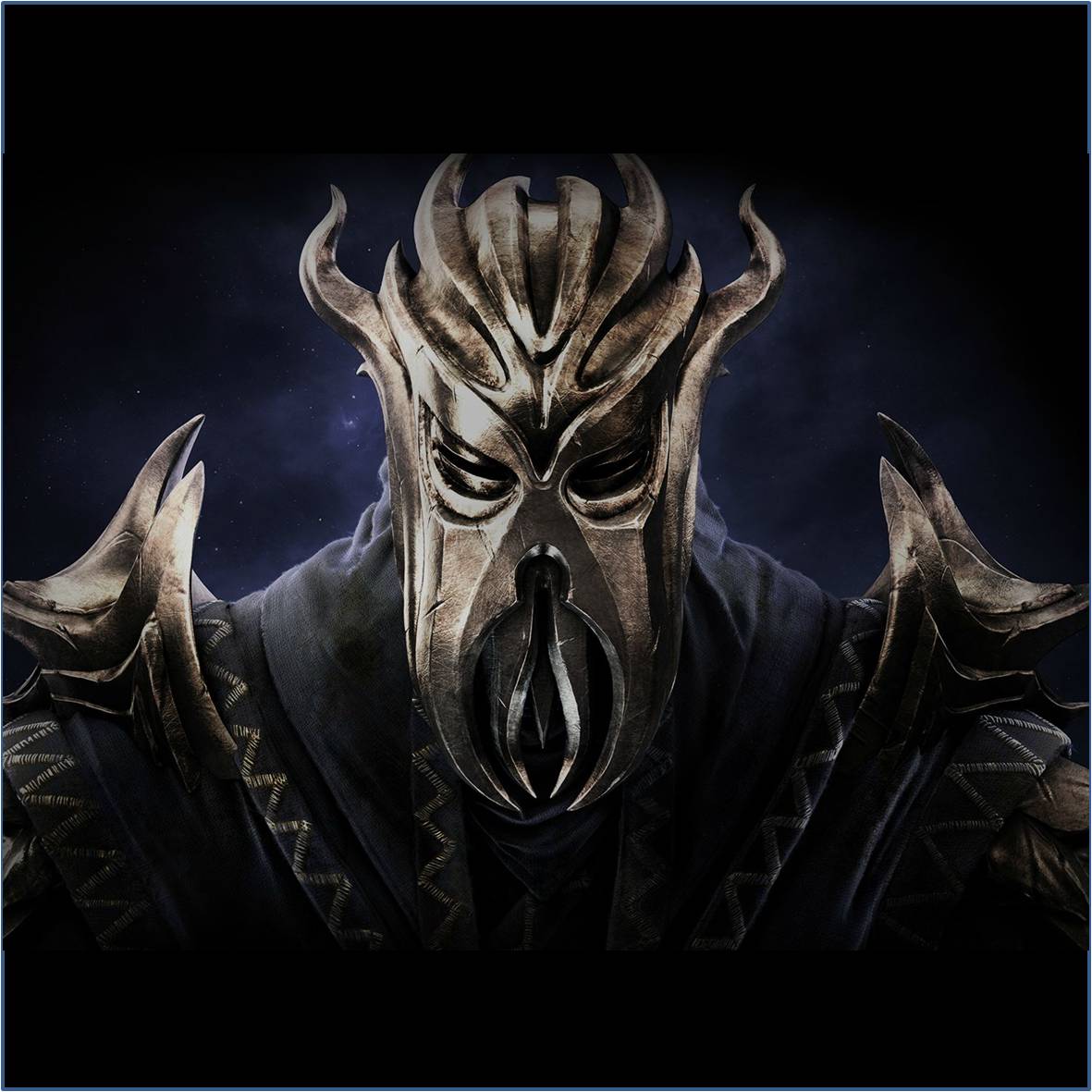 My favorite mods for content
Collection by
sgtwinkler
All of my favorite mods that add content, gameplay time, characters, and items to the game.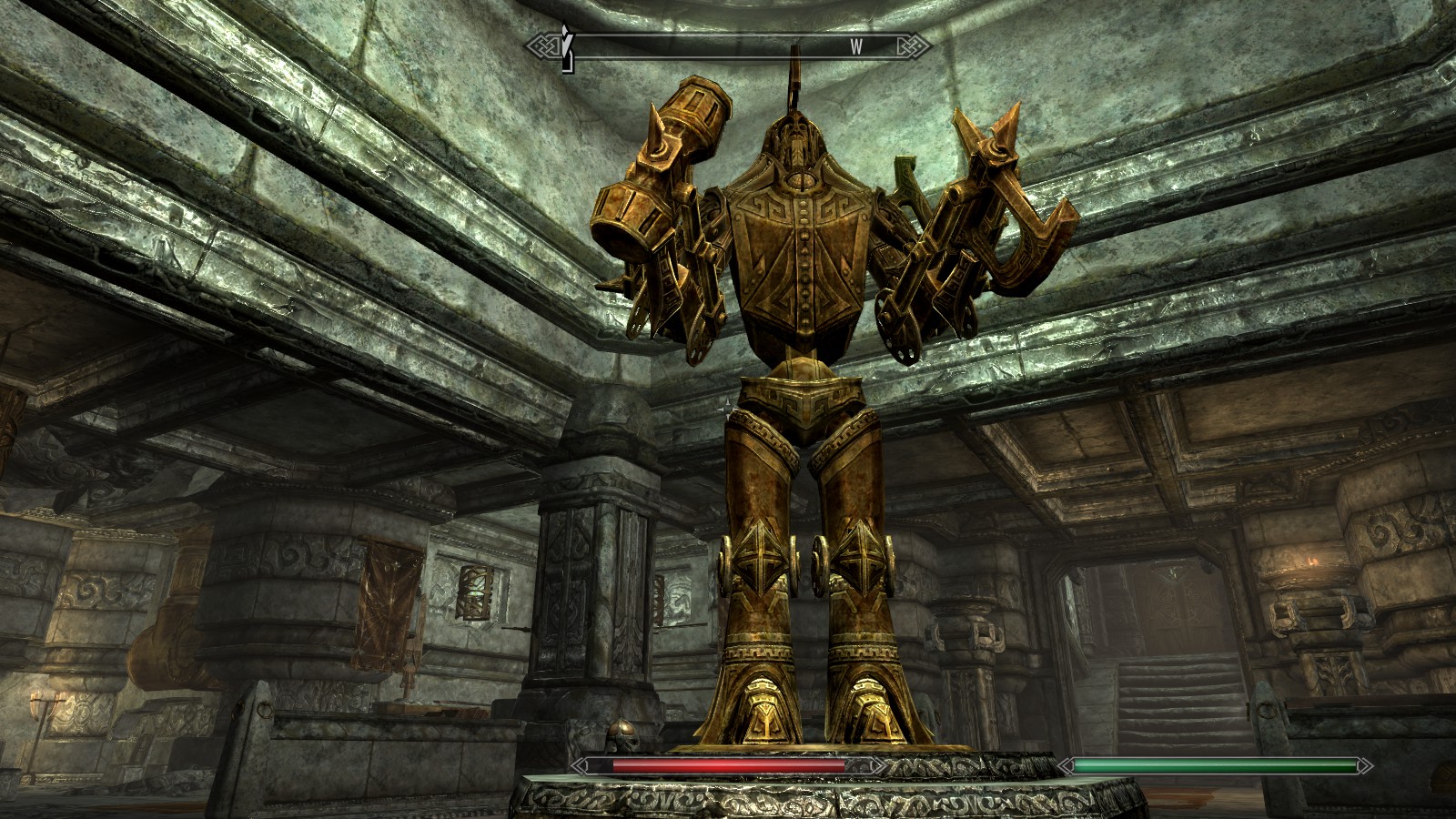 The Ultimate Improvement of Skyrim
Collection by
Slaught3r | フロリアン
Einen Haufen von Verbesserungen für Skyrim von verschiedenen Mod-Erstellern. Von Graphik-Mods über Mods, die neue Orte hinzufügen bis hin zu Mods, die einfach nur praktisch sind, ist alles dabei.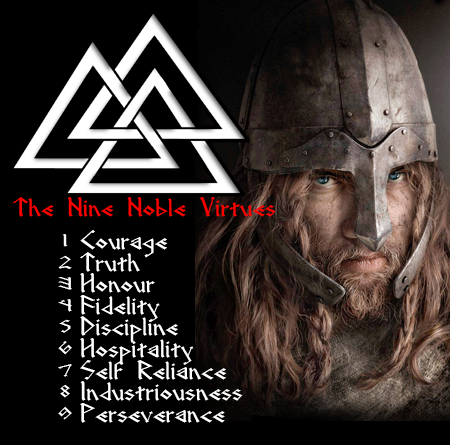 The Nordic Warrior
Collection by
Danyyy001
Here is my collection with thrue nordic armor and weapon mods. That greatly increase the scandinavian feeling in skyrim! I added a simple video with decent quality just to show you a few of them. --------------------------------------------------------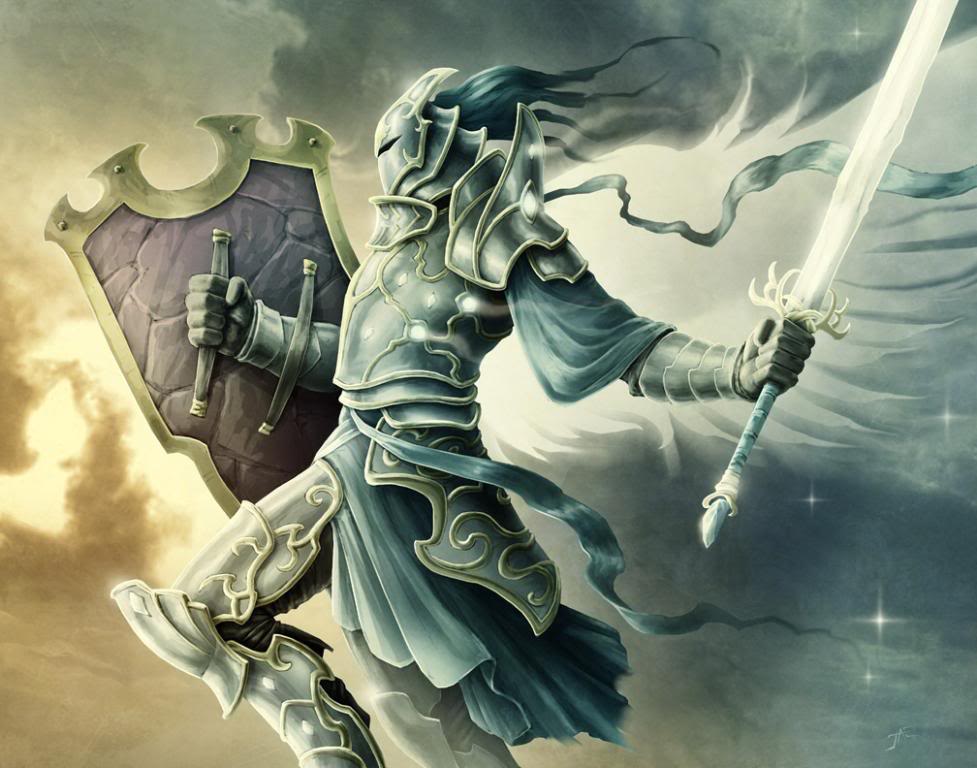 Skyrim Sexy HD Nature and Characters
Collection by
Khellus
A mass collection of mods that improve the immersiveness of skyrim while improving the Characters meshes and textures.

Dr. Ubershadow's Favorite Mods for Skyrim
Collection by
Dr. Ubershadow M.D.
All the mods I like using in the work of Skyrim. I don't own or made the mods, I just play with them. *Warning* Some Mods Are Not Lore Friendly *Warning*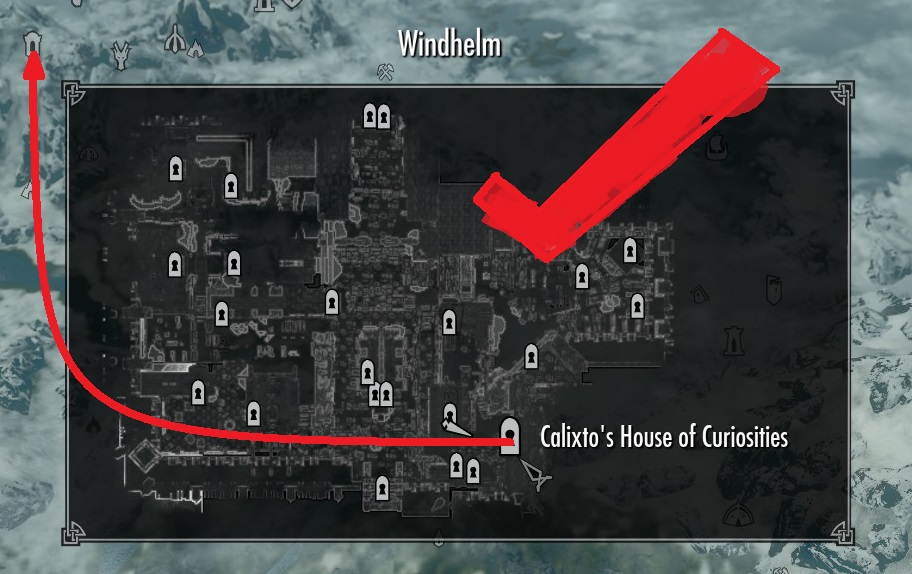 FAST TRAVELING GALORE
Collection by
Sweet Jesus Tender Bunz
This is where you get crazy happy, Just CLICK THE DAMN GREEN BUTTON!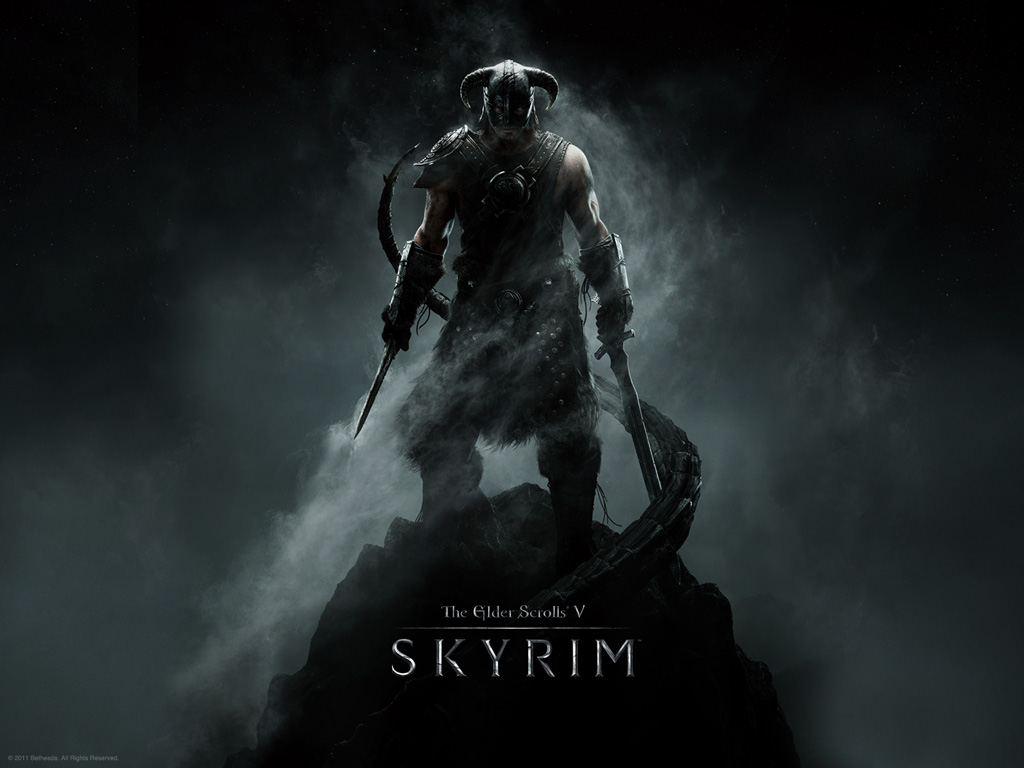 Ultimate skyrim overhaul v1.0
Collection by
Julliuz
A full overhaul pack of skyrim mods, carefully handpicked to achieve the best and most immersive experience. INSTALLATION: (required) Custom ini files, textures, loadorder files, enboost files, skse scripts: https://drive.google.com/file/d/0ByJdp96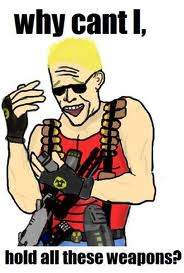 New Weapons and Armor Addons
Collection by
Sir Boogie
This collection is of new weapons and armor that are added into the game. I am making sure none conflict in any way and all will be new models and stats of sorts. Nothing of a vanilla weapon with a few changed stats. These are all new, bada** weapons and a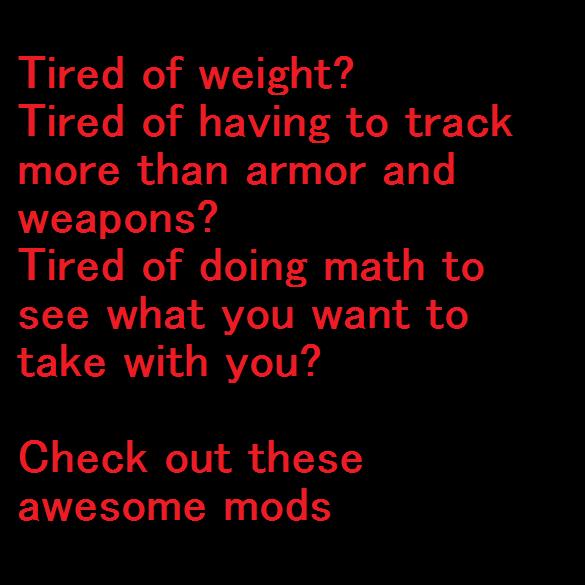 Weightless & Lighter things
Collection by
maclever
I decided since i like having less reality in my game and not relying on god cheats and items, i would compose this collection. its all of the -weight mods (as i find them i will add them), not one mod in it is a +weight. a major shout out to those who mad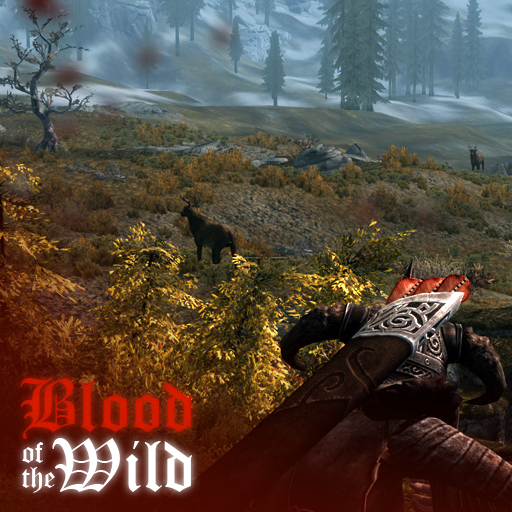 Blood of the Wild
Collection by
snowgim
Blood of the Wild improves hunting by giving extra items from dead animals in the form of Phials of Blood. As well as selling for a reasonable price, the blood extracted from wild animals can also be consumed by Dovahkiin to temporarily gain various ma