Showing 631-660 of 12,205 entries

Legendary Collection 100+ Mods
Collection by
UnflippablePancake
A collection of mods I've put together while seeking maximum graphics and gameplay. While I know I can push this farther if I develed into ENB and added nexus mods, I'm a pretty novice modder and lazy to boot so every mod here is directly from and found ...

Best RPG Mods
Collection by
The Warrior
These are the best mods to make Skyrim more realistic and more entertaining, all without changing the epic world of Skryim. Update: Removes Improved Villages: Taverns due to incompatability with Moonpath to Elseweyr. ***If anyone has any suggestion...

Ship Player Homes
Collection by
Jackie'TheDevourer'Roebot
A collection of all my ship based player-homes for Skyrim, if I can remember to add them that is.

Essential Weapons and Armors
Collection by
TheRealDidier
This collection contains mods that add various weapons and armors to the game. What I believe to be the two most essential weapons and armors mods are only on the Skyrim Nexus. I have provided links to them below. Immersive Armors: http://skyrim.nexusm...

The Legend of Zelda: Skyrim
Collection by
[D.ì.C.K] Justice
I makin a collection of something i truly enjoy so i would like to put it out there for other people to enjoy as well :) And if you already have lots of mods these one's will still work with anyone of them. Simple and Awesome Please enjoy! To turn off...

World (Quest) Mods
Collection by
theWarmaster [FoS)
A collection of mods I've ran across that expand the lore-friendly universe of Skyrim. Adding new story lines or plots or what ever else there may be. Some of these mods will not work with other mods. Continuation: I've been using all these mods in-ga...

Medieval Fantastic
Collection by
jrbaker
This is just a small collection of personal faves of medieval hard- and high-fantasy elements that lend to the atmosphere of Skyrim.

An Assassin's Creed must
Collection by
noahmele
You are ezio. you have taken it upon yourself to start recruiting new assassins in the province of skyrim. once you have found your assassins and geared up, you are free to wreak havoc upon your enemies with your new weps in first or third person. this ...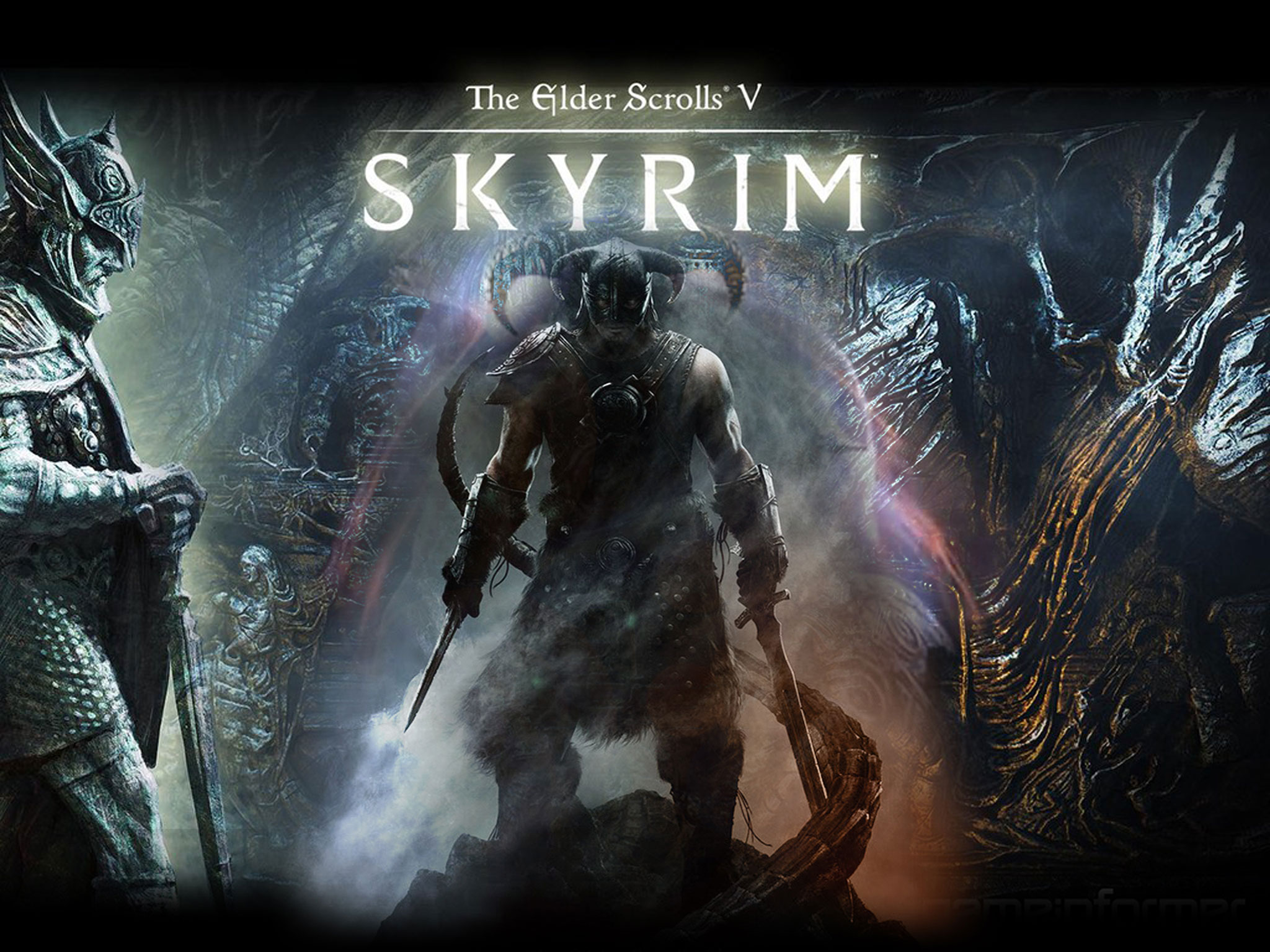 Epic mods (quests, weapons, armour, houses, followers)
Collection by
IronSheep
This is a collection of awesome mods that i have found that i think deserve some more recognition (new mods will be added)

Mikhanator's Skyrim Collection
Collection by
denk senpai.
A collection of mods to enhance my personal world of Skyrim, creating a much more heighted enjoyable experience! ===== *All DLC's are required for the full experience; some mods require the DLC* ===== A big shoutout to those who created the mo...

Titienne
Collection by
VICEJT<<
Just a bunch of mods I put together for a friend :)

Best of The Best Mods for SKYRIM (LOVE OF MY LIFE)
Collection by
UKACEMAN
This will contain all of the best posible mods for skyrim that are avalible via steam workshop, i recommend using these mods aswell which you can only get off Nexus; http://skyrim.nexusmods.com/downloads/file.php?id=12092 = Cloaks for skyrim

Role Playing Skyrim
Collection by
jedi72
Role Playing Haven for this marvelous piece of art named Skyrim. If you enjoy a slow pace role playing style, but with some realistic harder features (like basic needs, survival apparels and camping skills, lush vegetation, realistic water, hypothermia...

The Great Outdoors: A Wilderness UltraHaul
Collection by
crackknuckle
In a time where dragons have returned to Tamriel and giants are inhabiting the lands why waste time as a theif or murderer or fighter when one can make great pickings hunting the great beasts of Skyrim. New variates of dragons, the weapons needed to hunt ...

Terezi's Armory
Collection by
Spike
A growing collection of what I think are great mods that add new content, smithing or otherwise. If you like this collection, please leave a like and rate 5. :3

Zombies and the Undead of Skyrim
Collection by
JimmyVape
Zombies and the Undead of Skyrim

Female Friendly Armour
Collection by
Trishata96
Are you a female gamer? Sick and tired of trying to find armours mods and realising they make your poor Dragonborn look like a hooker? Mods that have high armour rating yet they are basically a chainmail set of lingere? Well I tick all those boxes. And...

**HARDCORE** Possibly the Hardest Version of Skyrim Available
Collection by
Wortnik
***HARDCORE PLAYERS ONLY*** THIS COLLECTION WILL SUBJECT YOU (and your PC) TO A FULL ON DRAGON ONSLAUGHT!!! Please note all credit for this collection goes to all the modders out there that have spent their time making these mods for our enjoyment, if ...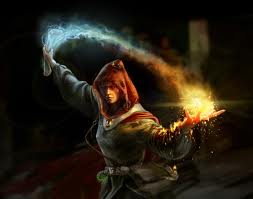 Bol9og's mage essentials
Collection by
NrG.bolpog
a mod set that is purely aimed at makeing mages more fun to play, not overpowerd, and just cooler! i hope you like it :)

Skyrim Enhanced Aesthetics Pack (NO DLC REQUIRED)
Collection by
Lohengramm
These mods all do something that makes Skyrim more immersive (better graphics, more music, player map improvements, quest text improvements) without changing the gameplay in any way. If you're interested in changing combat systems and items, please use my...

Skyrim Perfected
Collection by
UberNat
All the mods and tweaks to Skyrim to make it look way better. I didnt take any hit to my fps, though you might.. (i use 6950 2gb) I never crash, therefore believe all mods are compatible. If your running at 1920x1080 resolution, I highly reccomend a 2g...

The Laptop Collection
Collection by
Banned on Television
I was pleasantly surprised to find that Skyrim runs of my laptop at all, but it's still jaggy as anything in combat/particularly crowded areas. This is a collection of mods that will help boost your ailing FPS, at the cost of some prettyness.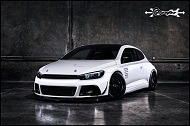 The Elder Scrolls V... Basic mods to play and enjoy the Game in Skyrim
Collection by
Roocco
The Elder Scrolls V... Basic mods to play and enjoy the Game in Skyrim ....of course in my opinion :D

Archery & Stealth Essentials +
Collection by
MedicineManRx
This is a collection of mods that enhance or alter aspects of Archery and Stealth. The mods listed have been chosen because they work well together and complement each other, allowing the player to explore new approaches to game-play.

SkyRealism
Collection by
Lord_Netherstar
My personal collection of Skyrim mods (none of which made by me) that I use that enhance the experience of the game. Most of the mods do affect the gameplay and greatly enhance the experiences of the game. I attempted to choose fair and balanced mods to i...

Skyrim Gameplay Improvement Mods: A Better Skyrim Experience
Collection by
Vultrae
Just a few mods that should have been part of the original game, improve gameplay, and make the game much more fun for everyone! Enjoy!:) All credit goes to the creators of the mods!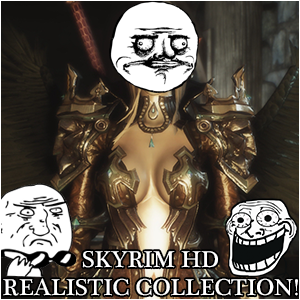 Skyrim HD REALISTIC COLLECTION!
Collection by
-'- Mλrru
Instalación obligatoria (crear acceso directo de skse_loader.exe y arrancar siempre desde allí) https://dl.dropboxusercontent.com/u/4212073/Skyrim/skse_1_06_15.7z Instalación opcional: Peinados: https://dl.dropboxusercontent.com/u/4212073/Skyrim/P...

Etienne's DLC Armor, Followers & Weapon pack
Collection by
etienne_landry
This represent a stable DLC pack for Dawnguard-Hearthfire-Dragon Born with my favorite Armors & Weapons & Follower pack as well as many utilities that makes SKYRIM a great game to play. Please note that all these MODS do not require either Nexus or type d...

Super Hero Collection
Collection by
inglett2011
You are a Hero look here first. Become the Super Hero That you always wanted to be. DC tm Marvel tm Algalm tm Image tm I am looking to make the best collection of Super Hero Items listed Steam and Nexus . I do the looking so you have a one stop get the m...

Beauty of Skyrim
Collection by
StevieD
A collection of mods that I use to make my Skyrim look beautiful. To get the best experience just press subscribe to all. Please tell me if the mods are causing the game to crash and possibly if you know which mod it is that may be crashing your game and ...