Showing 601-630 of 11,986 entries

The Real Companions
Collection by
ShadowFox36
This is a series of mods calle Real Companions. The mods were made by RKO381 and I think they go well with the game.

Mods de Valadorn
Collection by
Valadorn
Je ne sais pas si je ferai d'autres mods. I don't know if I'll make more mods.

Extra Tavern Music
Collection by
Flash277
This is a collection I'm planning on expanding to include more bar-type themes from various games and movies to incoporate into Skyrim's own taverns.

Respawn time change
Collection by
AFriendlyOnionBro
here all all 3 of our updated time change mods XD Just a note, none of the mods in this collection are paid mods, or ever will be paid mods. Me and Arthedain feel are work is for everyone to enjoy, and believe it should be free to all. Thanks for S...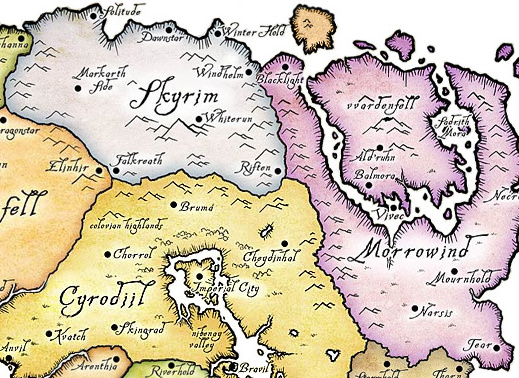 Complete Skyrim Overhaul
Collection by
Chimera91
This collection covers pretty much every aspect of skyrim you can think of, you will be hard pressed to find a collection which has sooo much content involed as this one...Big up to all the Mods Developers out there for creating these mods. Without you gu...

Erbos's Smelting Revamped
Collection by
Erbos
This is a the Collection of my Smithing Revamped mods.

Mythical Creations (DG & DB)
Collection by
TheLoneFerret287
This collection holds all the Mythical Creations that require both Dawnguard and Dragonborn. I've also included More Soul Gems, but this doesn't require any DLC to work properly. For more information on the mods, visit their pages. Thanks to ZalrokChao...

dragon mods
Collection by
Dragon The Tank
just some dragon mods that adds more dragons and some epic dragon fights. and i will find some good dragon mods or just suggest dragon mods

Personal Mods for Skyrim
Collection by
surrenderpoint
All of these mods together make for a fantastic graphic experience as well as some quality of life changes to followers. There are some unique armors but nothing that really breaks the game balance. NPC's level with you including enemies making lategame m...

more natural and realistic gameplay
Collection by
Farelle
In this collection I'm using alot of enhancing textures for a more realistic and "sharper" enviroment. realistic water, Lush trees, Grass, deeper snow and some weather mods for a more immersive feel of your surroundings. some castles/player homes that are...

Make Skyrim look better!
Collection by
Senca
Easy way to make the game look better fast, works with just Skyrim no DLC needed. Works with current Skyrim patch on steam. I suggest getting the free texture map of steamstore, as one mod upgrades that one aswell. All waters, terrain, items, foods,...

Realistic Useful Food & Drink
Collection by
snowgim
Food and drink have modified effects to increase usefulness. This is a simple mod that encourages eating and drinking by giving you greater positive effects and doesn't penalise you with negative effects or complex food management. There's no hunger o...

Snellejelle99's animal follower pack
Collection by
snellejelle99
A collection of talking animal followers made by me

The Skyrim Experience
Collection by
[iG] eastroad
These are the mods of legend, the ones each and every Elder Scroll enthusiast should own. This is the collection of legacy, the legacy of making Skyrim the best game to ever to grace this planet. Enjoy these mods, as I myself have done. Waste countless ho...

Houses Collection
Collection by
Ragnrok
Collection of great Skyrim Houses mods. Ranging from little huts to massive castles!

Skyrim Mods
Collection by
>>NOTSOD<< Justin Bieber
All of the skyrim mods which i have created! Please msg me or comment if there are any mods which you would like me to make

Les mods indispensables de Skyrim par opino72
Collection by
opino72
Français : Les mods indispensables de Skyrim par opino72 Ceci est la liste des mods indispensables de Skyrim selon moi-même. Seulement des mods qui modifient le jeu sans que l'on ne s'en aperçoive. Pas de cheats. ATTENTION!!! Vérifiez bien que le...

GeneralSam122's Skyrim Collection
Collection by
General Sam123
This is a collection of all of the aesthetic mods used in my videos.

Legend of Zelda: The Elder Scrolls
Collection by
Enragement Child
Another adventure for our pointy eared hero in green, only this time instead of Hyrule link finds himself in the remote land of skyrim, without a friendly face and dragons breathing down his neck.

SHARPE Craftsmanship
Collection by
Herko_ter_Horst
The SHARPE Craftsmanship collection aims to make crafting items in Skyrim more realistic and fun. This series of mods intends to enhance the immersion in the game by providing new and innovative ways to get and create items.

SkyRim Ultimate
Collection by
-666- Silver
Skyrim as it should be, major improvements in graphics and game play. This will enhance your SkyRim experience greatly and add a small collection of weapons that you might find usefull. Collection is as how i would play SkyRim, max graphics and max vi...

Gameplay and Graphics Upgrades
Collection by
ringod123
This is a comprehensive list of every mod i have installed, as well as those listed i also have the following installed from SkyrimNexus: ApachiiSkyHair Girls of Skyrim UNP female body UNP Boots UNP female armors UNP Dawnguard armors UNP support fo...

Best Mods of 2012 Skyrim
Collection by
Xorekle

Assassins Creed Skyrim Mods Collection
Collection by
TheDovahkiin
For all of you Assassins Creed fans out there, this collection is for you. It has a couple of different mods that I have found on steam and thought that it goes good with the Assassins Creed theme for Skyrim. To get the mods, all you have to do is click t...

Every Mod Needed for Skyrim
Collection by
Creagz
------------------------------------Mandatory mods---------------------------------------- Link to download SKSE- http://skse.silverlock.org/ Link for FNIS- http://www.nexusmods.com/skyrim/mods/11811/? -----------------Other mods I use that are not o...

Ticklefeather's House Mods
Collection by
Ticklefeather
I love house mods and I love making house mods! Here is a collection of my best mods and the house mods of others that I currently use in game. Enjoy!

The Macho armory
Collection by
Bapkins
OOH YEAH THE MACHO WEAPONS.

My Setup
Collection by
Arod Snaux
My collection of mods, built for immersion, usefulness and beauty, while still being able to maintain 50+ fps and no crashing.

Civilizing Skyrim
Collection by
sgtwinkler
A pack of fully compatible mods that expand Skyrim's population and building count, making it a more civilized world to live in. Figuring prominently in these buildings are houses built in honor of the Dovahkiin, of course. Expand life in Skyrim to a mo...

A Collection of 50 mods or less
Collection by
Skyrimnut
This is a group of mods that have been tested to work together quite well. I purposefully wanted to keep the collection below 50, so unfortunately, many amazing mods didn't make this group. Some fix minor issues I had with the game. Some droppable quest...