Showing 391-420 of 14,332 entries

Realistic graphics
Collection by
Snake Who Sold The World
^_^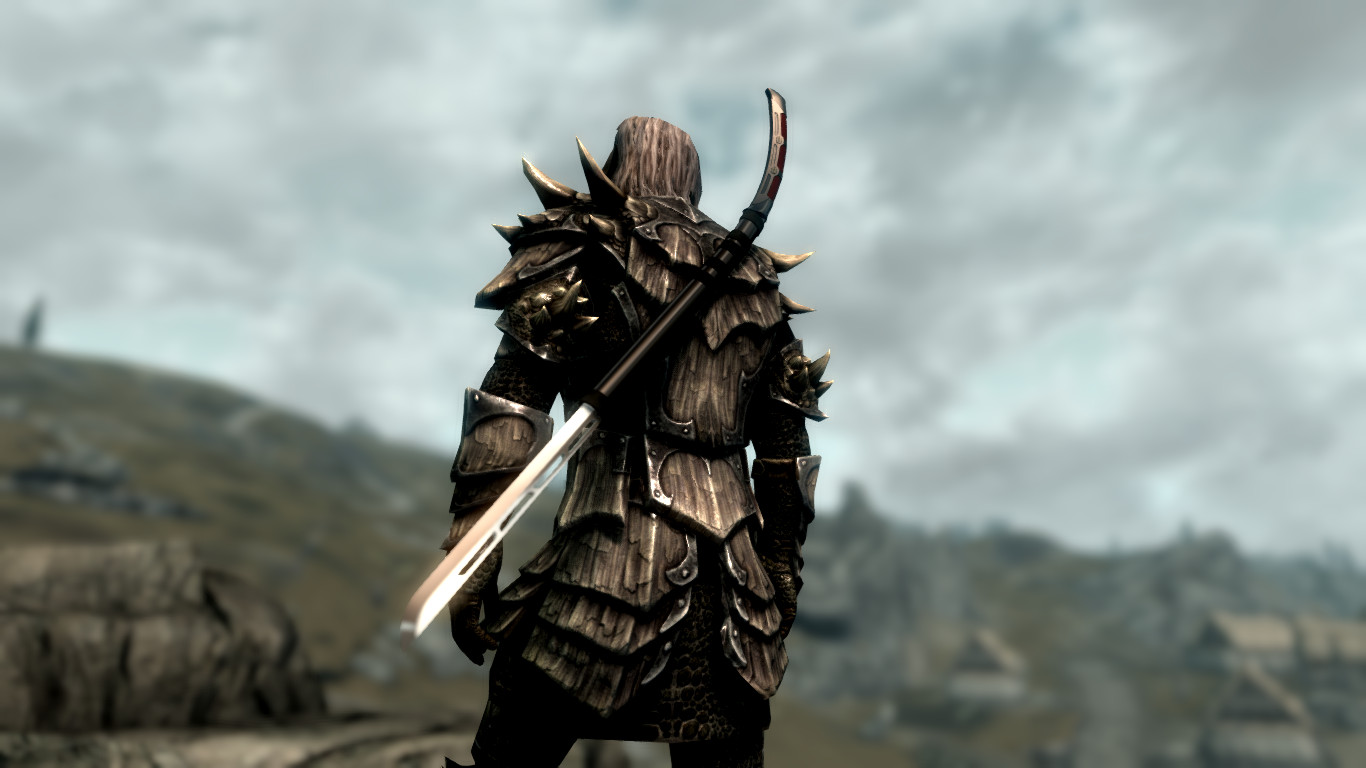 Bani Katana Collection
Collection by
ImsumDave
Contains all variations of the Bani Katana: Bani Katana -- Black -- 1H Bani Katana -- Black -- 2H Bani Katana -- Light -- 1H Bani Katana -- Light -- 2H

Simple/Advanced Console Command List Mods.
Collection by
Bradenm1
Just all the mods in one. I do not know if anyone else has already done this i have not looked it up. That cover sreenshot it not mine i just got it from Interwebs :) If one of the commands don't work please report it to me so i can fix it. Al

The Argonian Collection
Collection by
MarurabaATX
Argonian Mods for a Friend. just a all around collection of Argonian mods ive seen on the workshop... images by: http://vaikard.deviantart.com/art/The-Lusty-Argonian-Maid-173894703 and http://www.deviantart.com/art/Dovahkiin-Argonian-wallpaper-Vers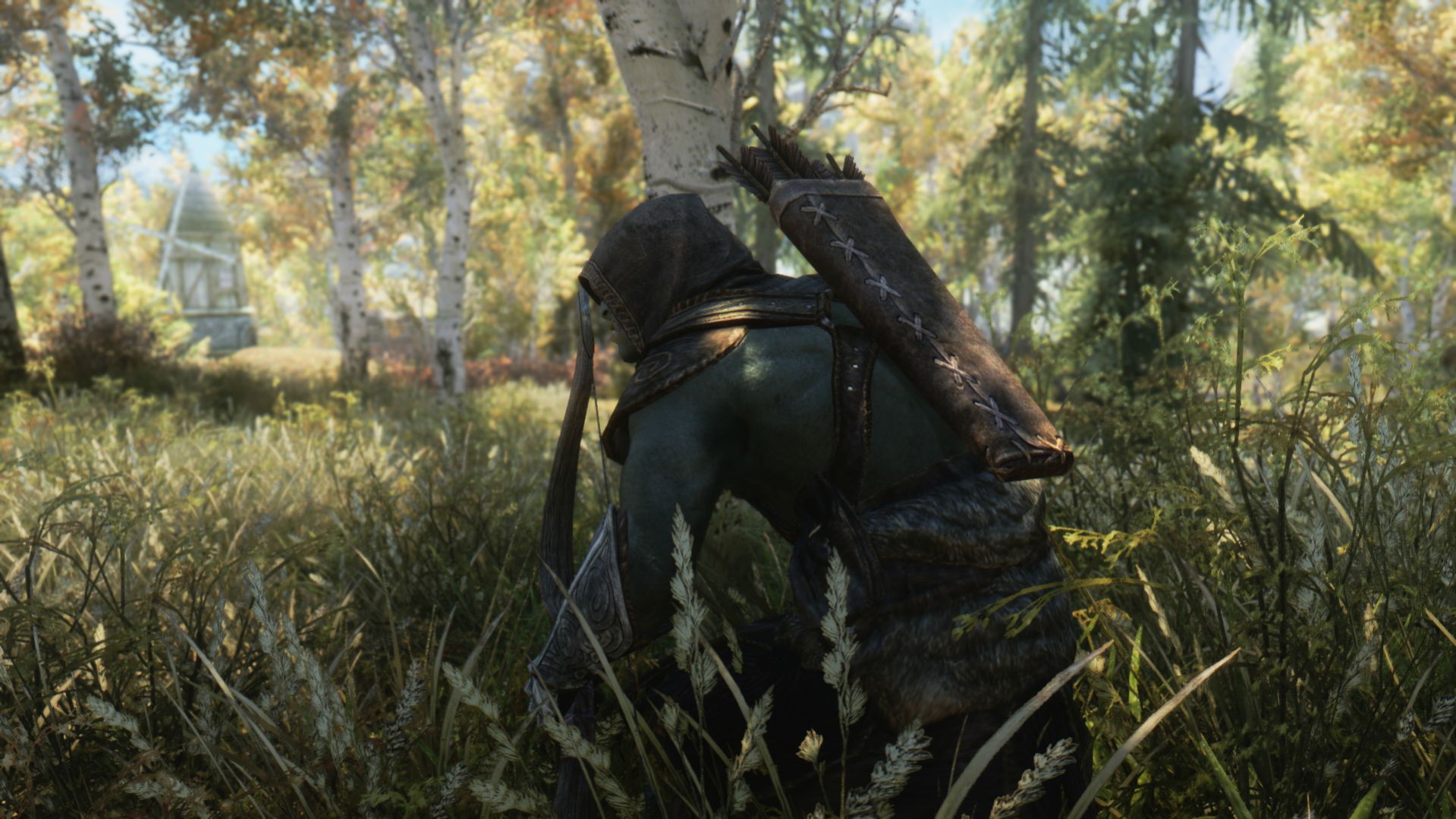 Survivor: Skyrim Edition
Collection by
KotL
My choice of mods for Skryim wilderness survival. Includes camping, hunting, eating/drinking/sleeping requirements, enhanced weather, enhanced outdoor graphics, dangerous weather (including lightning, exposure, frostbite, ect.), enhanced outdoor audio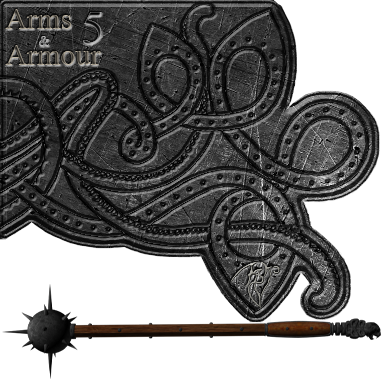 Arms and Armour 5 Axes Maces Collection
Collection by
45KO
Arms and Armour 5 Axes Maces Collection DESCRIPTION: Standard Andragorn quality waraxes, battleaxes, battleswords ("nagamaki"), maces, warhammers and morningstars. DETAILS: -Picture of every new item is uploaded. -Items are lore friendly and

Map Markers Modules
Collection by
Sarthes Arai
Collection of my "Map Markers" Mod Modules. Adds Map Markers to Shrines, Temples, Camps, Houses, Ruins, and other places. For the entire collection in one mod, see http://steamcommunity.com/sharedfiles/filedetails/?id=103043341 If using Open Cities, see

Realistic & Immersive Skyrim
Collection by
GamingallGenres
An expansion on my "Graphically Realistic Skyrim" Mod Collection. This is a mainly graphics mod collection for Skyrim that also includes mods that add to immersion for the ultimate experience. The collection will include mods bringing Skyrim up to a visual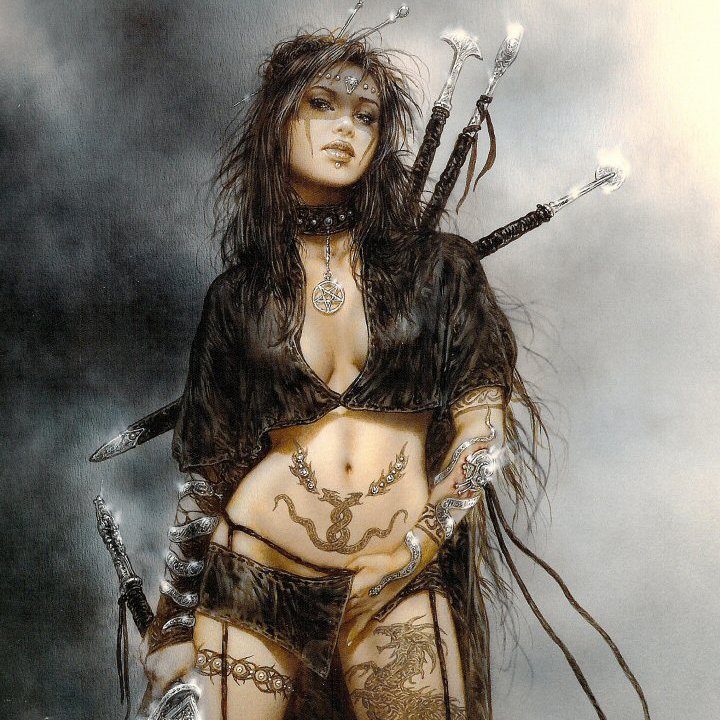 Agriphal's Collection #5: Realism
Collection by
Agriphal
_____________________________________________________________________________ MY GUARANTEE: IF YOUR COMPUTER CAN RUN SKYRIM ON MEDIUM QUALITY OR BETTER THEN YOU WILL BE ABLE TO PLAY USING THE ENTIRE "AGRIPHAL COLLECTION". UPDATED 27/07/2012 01:55 ...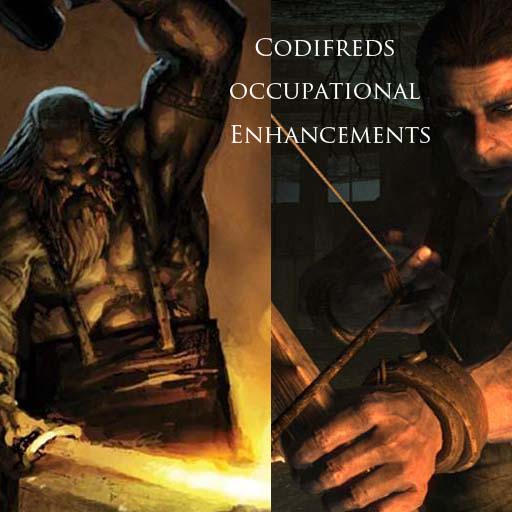 Codifreds Occupational Enhancements
Collection by
Commander Cody
A collection of mods I created to make the game more entertaining and add improvments to the game.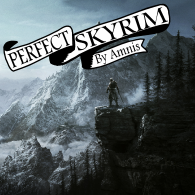 Perfect Skyrim by Amnis
Collection by
Amnis
*Takes a sip of Nord Mead and leans back in a chair at his camp site in the middle of a forest outside of Whiterun* It is nice to see Skyrim alive again, just as I remember it from my childhood. The forests once thought lost have returned, adventurers wand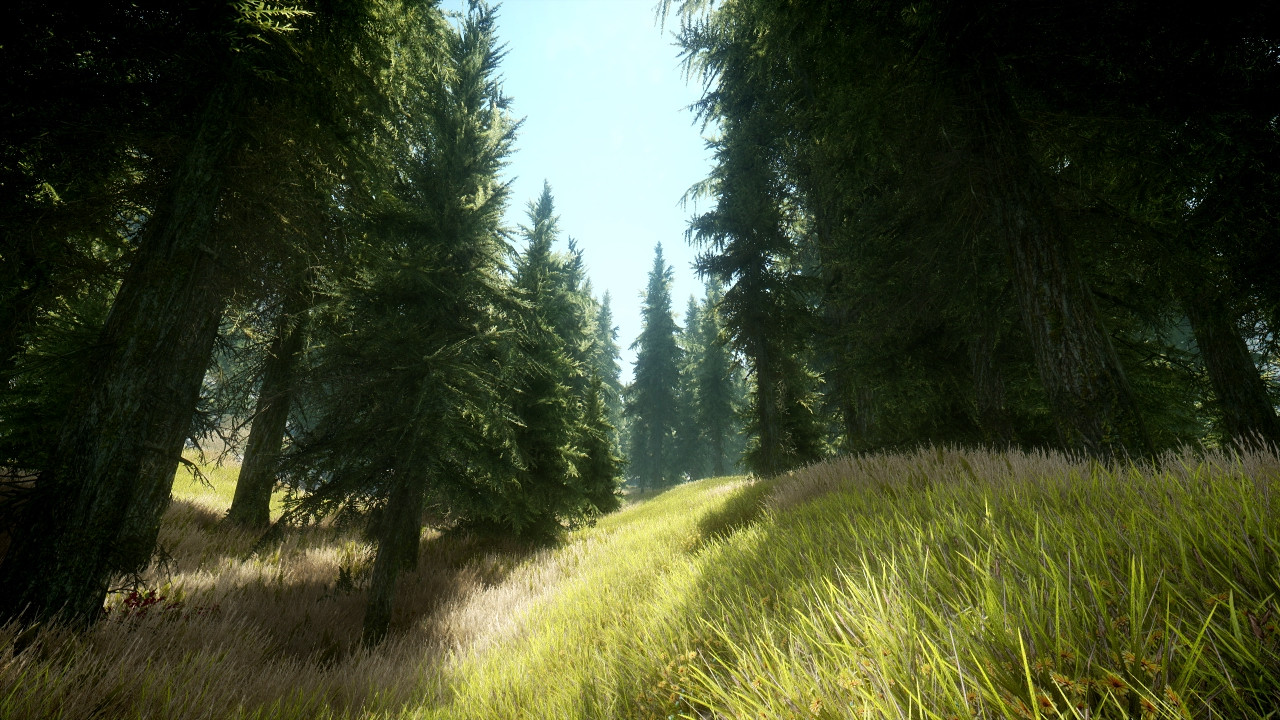 the forest's of skyrim
Collection by
LT__THUNDER
this is all the mod's that i can find on steam that up grade skyrim's look and feel it's. it make's skyrim mor real the way it was made to be . all will work at the same time and i hope you like this plz rate and comment thank you all =) =) =) by

Samurai pack.
Collection by
Valdemar
Hallo guys ;-D!!!! I made this pack, because i really wanted to make a Samurai pack... You can craft the Samurai armor in any forge, and you can get the katanas in ''Sky haven tempel.'' And the blood mod comes when you attack somebody (or get attack) And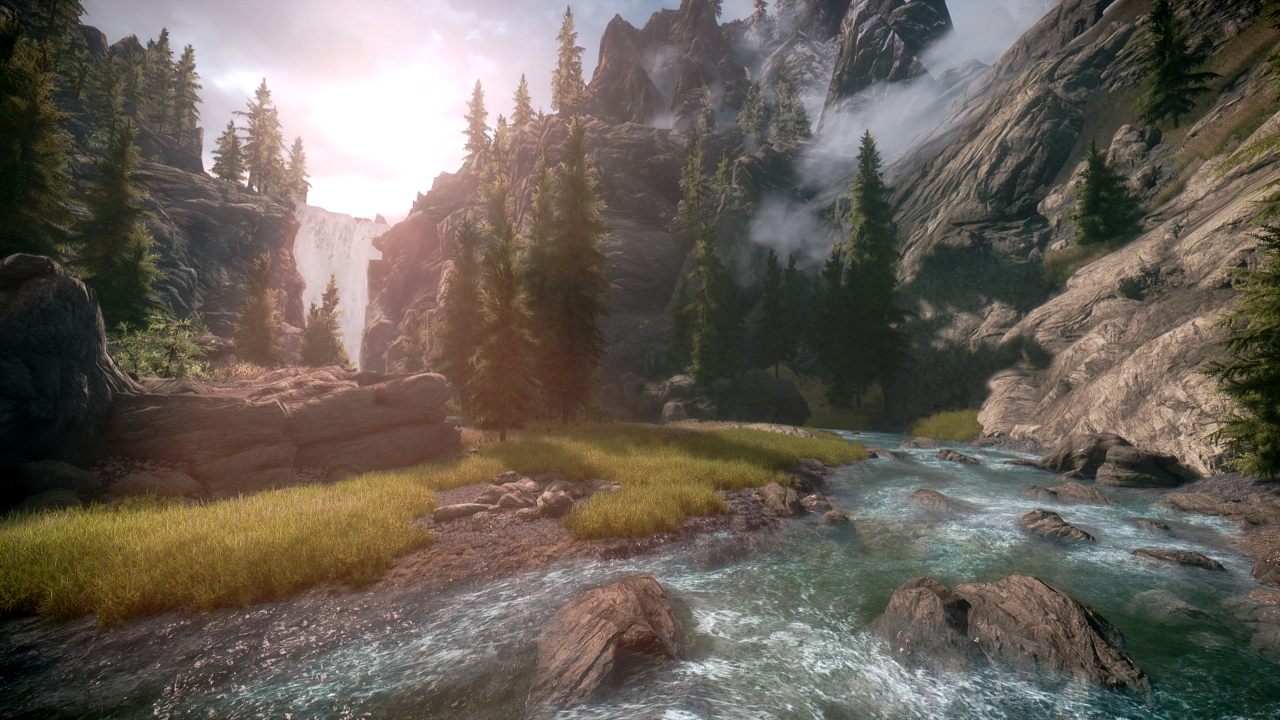 Enhanced Skyrim (Cities and Environment)
Collection by
ShadowFox36
A collection of mods used to enhance the cities of skyrim as well as the overall environment.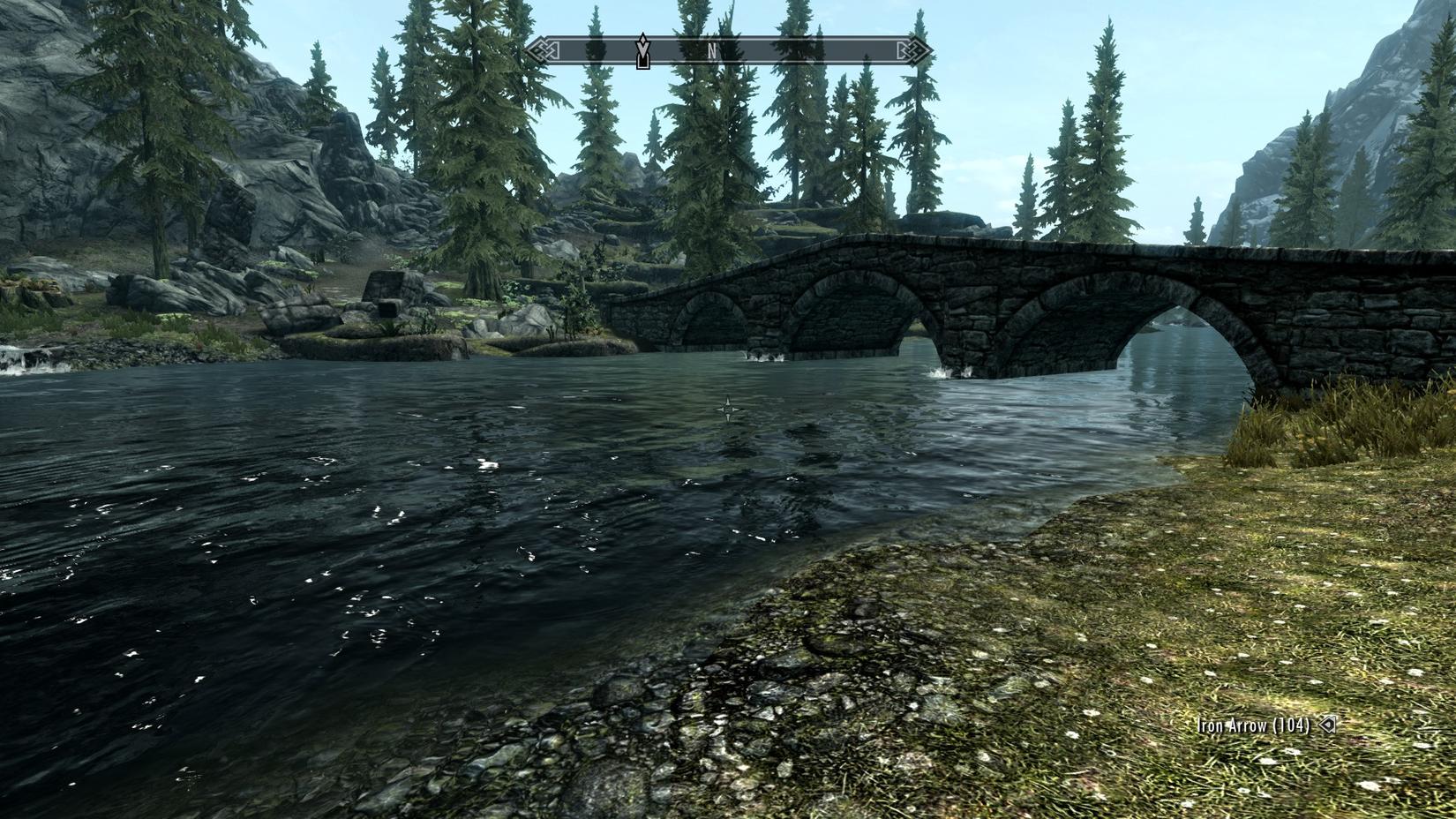 graphics of skyrim:Best Quality
Collection by
eaglestar061
Are you tired of you skyrim looking plain? I have the mod pack for you!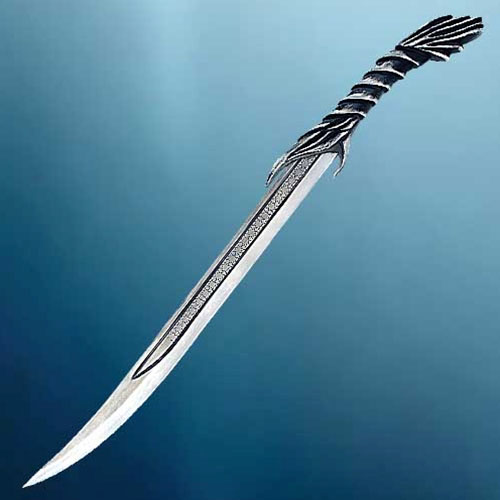 Thief
Collection by
acarroll15
A collection of mods for role playing a thief or assassin in skyrim. i will always be updating my collections so check them out often!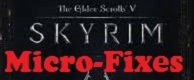 Vanilla Micro-Fixes
Collection by
BouncySpartan68
Nothing in here is a game-changer. All I'm setting out to do with this collection is to make a few small improvements to the vanilla game here and there. You can probably find most of these small changes included within other larger mods, so these are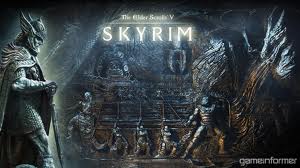 Realism/Graphics + for Gaming PCs and Endgamers
Collection by
Death the Kid
This is my collection of graphics, endgame and hard-mode mods also some gameplay enhancements. Gaming PCs are NEEDED due to the amount of mods in the collection and the graphics on it. SKSE is required, if you don't have it get it here: http://skse.silverl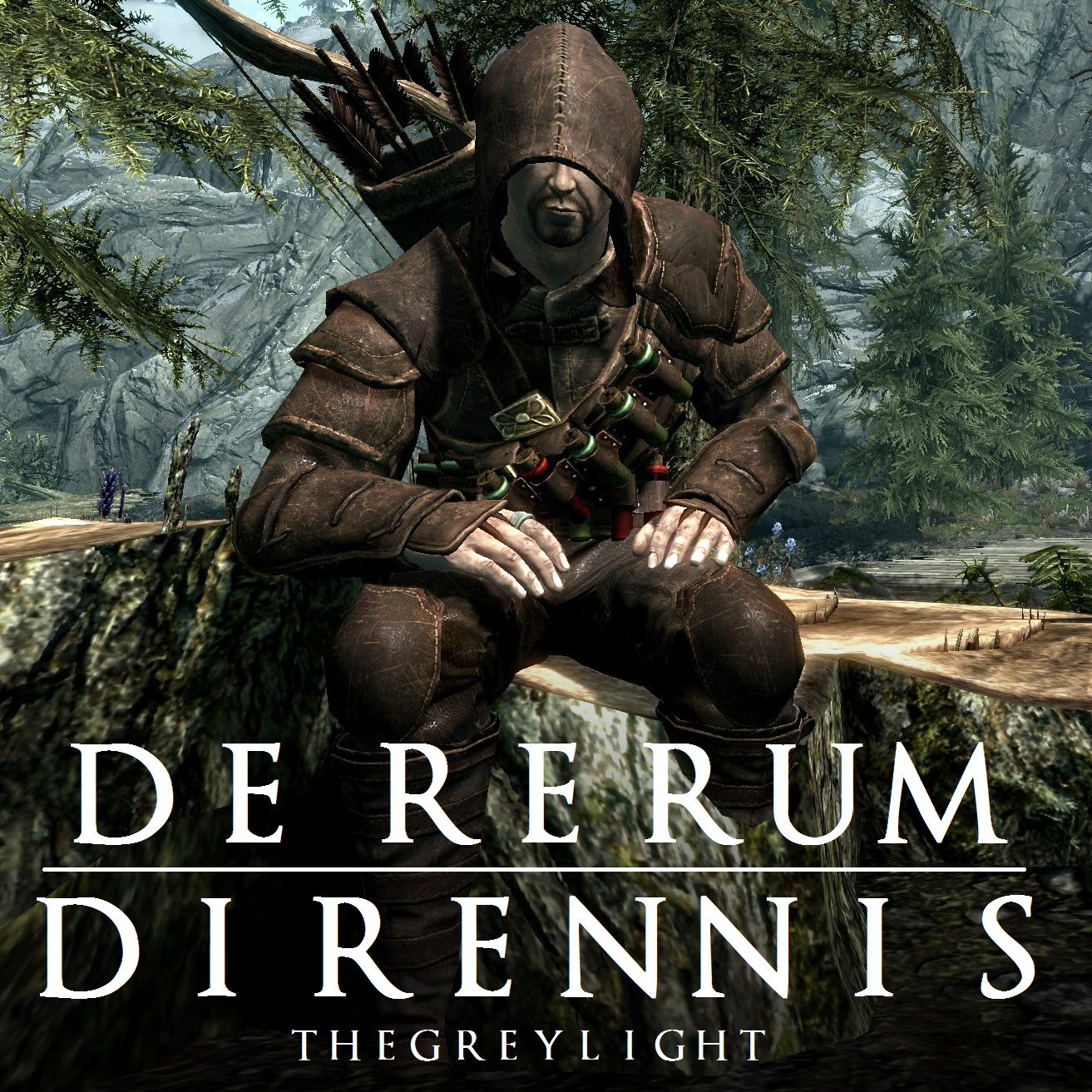 De Rerum Dirennis + DLC Add-Ons
Collection by
TheGreyLight
De Rerum Dirennis - Alchemy Remastered A completely remastered perk tree along with a few great changes, in order to create a more advanced and viable experience for those heavily involved in alchemy. This mod aims to reward commitment to alchemy with a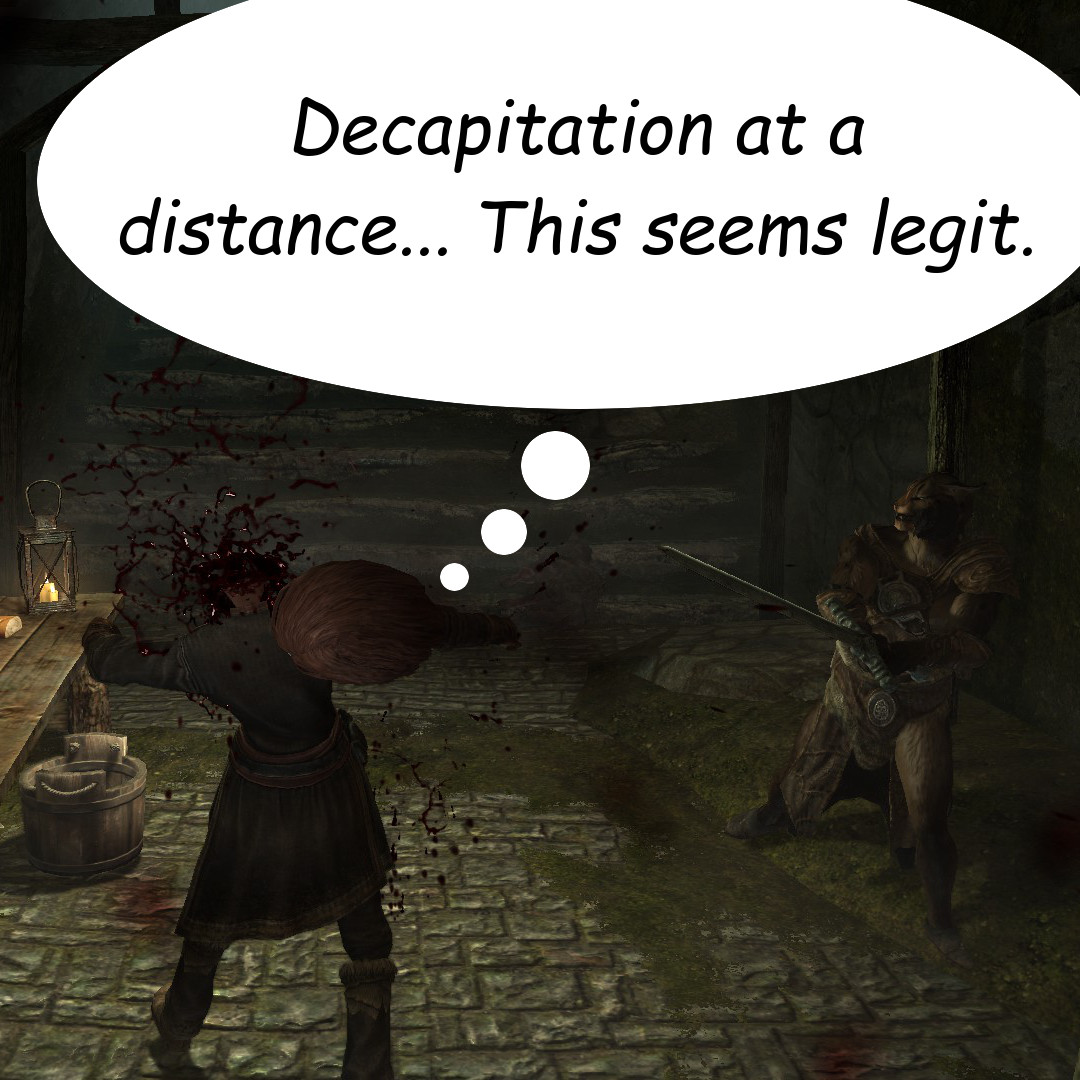 Fixing Cheap Deaths in Skyrim
Collection by
David Sid
With these mods installed, you can go toe-to-toe with dragons, interrupting their attacks rather than being held in place for your cinematic death. You can bring followers to trap-filled dungeons; they won't trigger the trap you so carefully avoided. You c

Marriageable Male NPCs
Collection by
Altbert
All the named (unique) male NPCs in the game made marriageable: 15 Altmer, 11 Argonian, 13 Bosmer, 30 Bretons, 16 Dunmer, 34 Imperials, 148 Nords, 22 Orcs, 15 Redguards, 9 Khajiit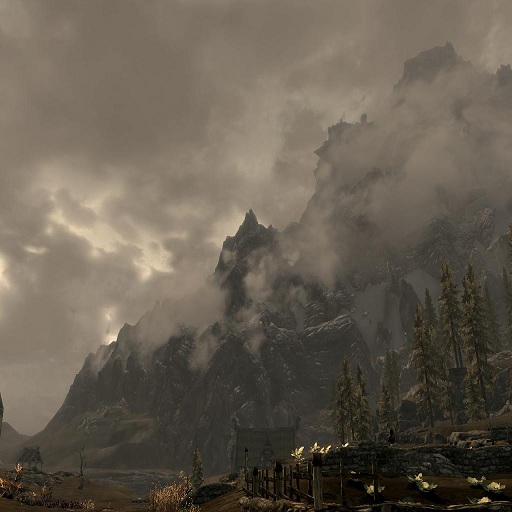 Skyrim improved: Guild outposts [ENG]
Collection by
Bittersteel
included in the better director's cut version on nexus: http://skyrim.nexusmods.com/mods/35241/ This is the collection of all my guild outposts mod in english. Contains: Guild Outposts Adding more guild outposts into the world of Skyrim. Required: --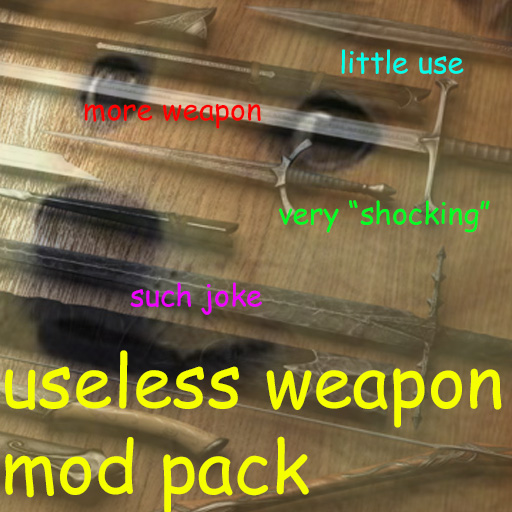 "Useless" Weapons
Collection by
Kiwi_
The collection of "Useless" weapons that were added into the game to add a sense of uselessness.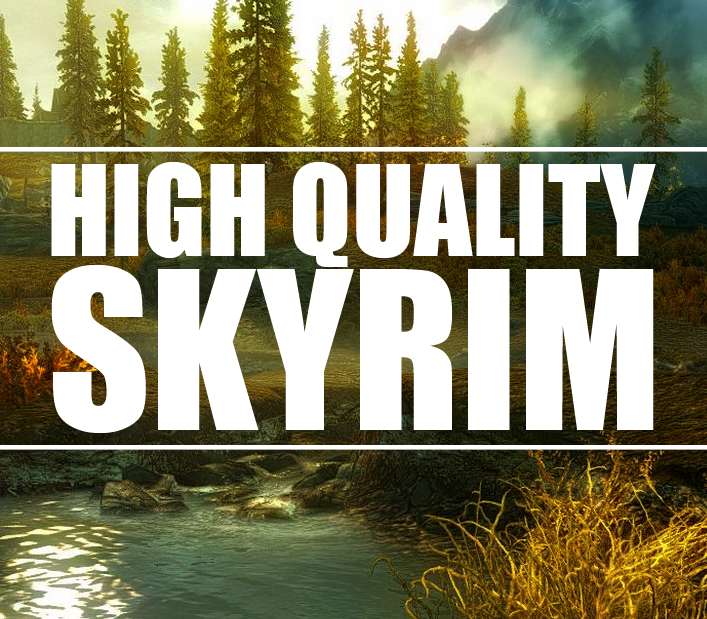 High Quality Skyrim
Collection by
Nom4d
A simple, low maintenance collection of mods that will make Skyrim come alive before your eyes. All of the mods in this collection are 'Subscribe and Forget' - meaning once you've got them in you shouldn't have to worry about conflicts, set-ups or anything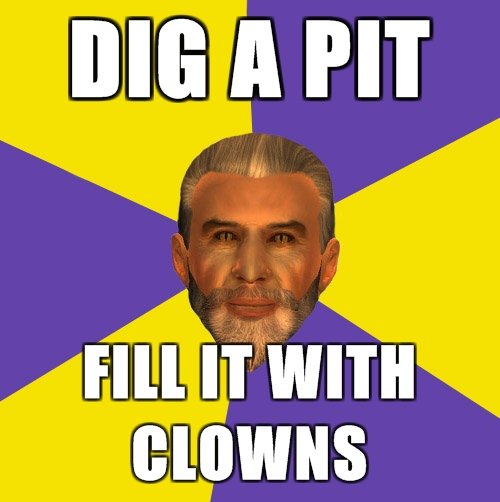 The Blessings of Sheogorath
Collection by
Miss Casanova™
Now with 30% more saturated fat than our competitors, 9 out of 10 lunatics disagree. Please keep you arms and legs inside the vehicle at all time. In case of an emergency, put on your own mask and let your little milk drinker fend for himself.


Holst - Skyrim-Online Server Mod-list
Collection by
Trakan♥O
Name : Holst Server Description : RP and PvP! Welcome to the real world! Probably with a new server with a lot of mods (after the alpha skyrim online) Maximum player number : 20? (I'm not sure actually) IP : skyrim.holst.fr Opening hours : (24h/24) G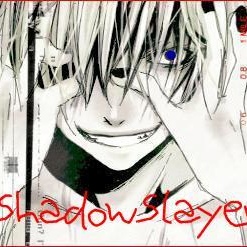 ShadowSlayer's Collection
Collection by
ShadowSlayer
Just a collection of mods I think are neat to have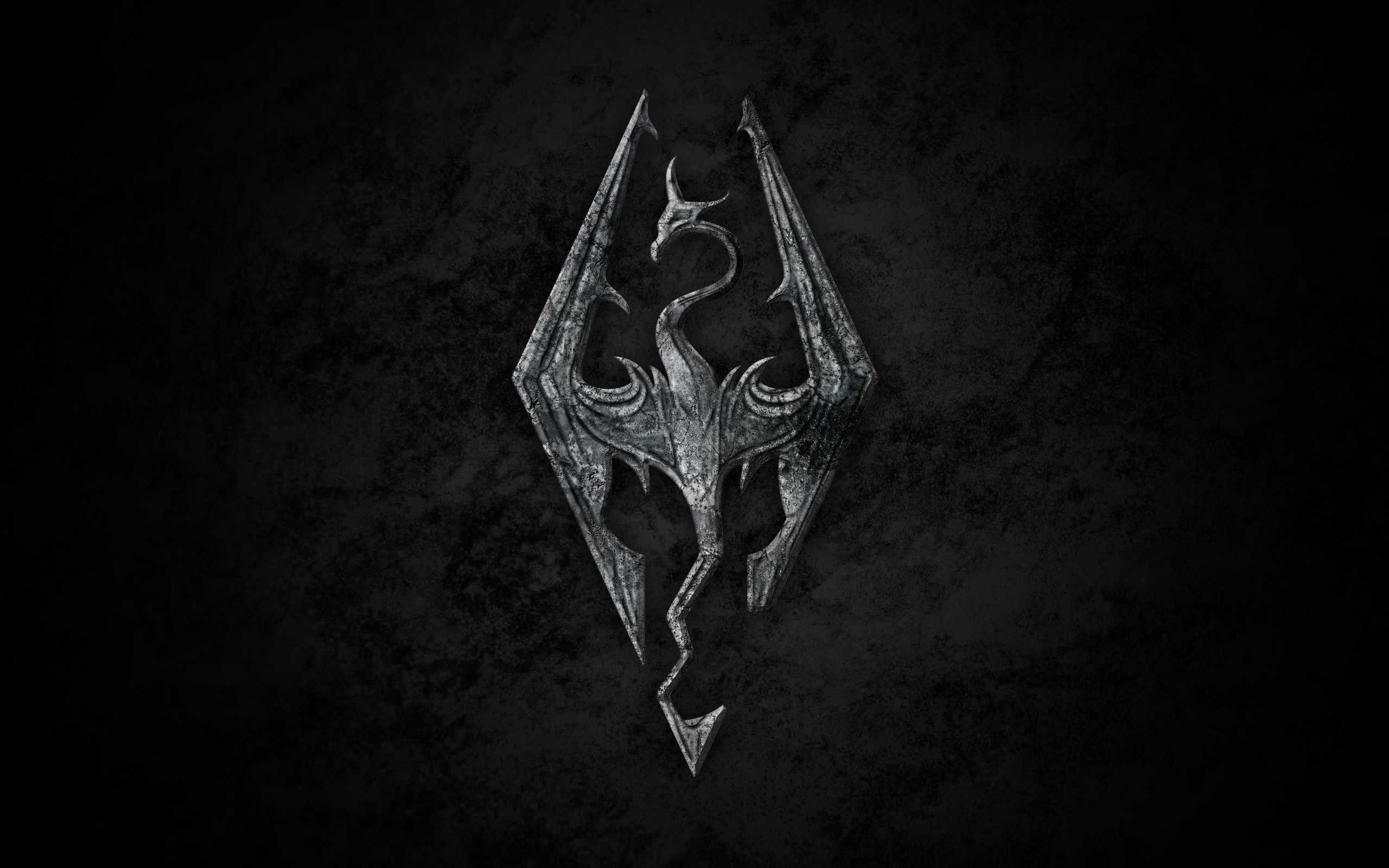 The Ultimate Skyrim Experience
Collection by
Ghost
A collection of Skyrim Workshop mods that cover -Quests -Locations -Armors -Weapons -Spells -Shouts -Enchantments -Skill trees / skill tree modifications -NPCs -Creatures -Dragons -Graphic enhancements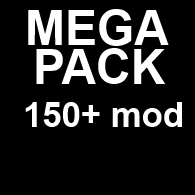 The Big One [MEGA] 150+ Mods!
Collection by
Rhyleymaster
A giant ass collection of mods. More are being added all the time. With over 150 mods, this pack is easily one of the biggest available. Mods may require Dawngaurd or Dragonborn. THERE ARE NO CHEAT MODS IN THIS COLLECTION! If thats what you're after, look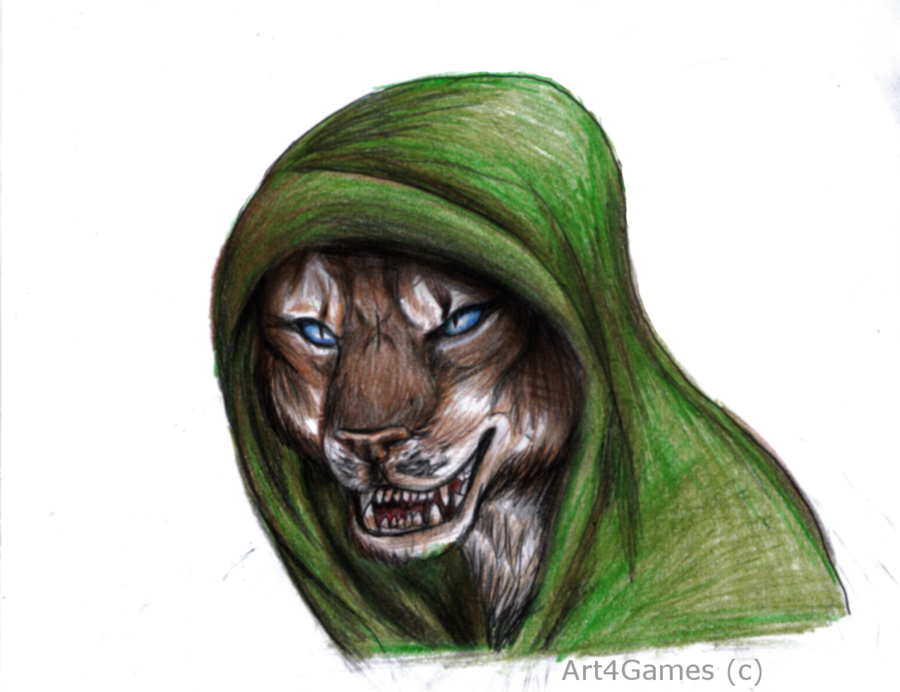 Khajiit Collection
Collection by
Fish
Here is a collection of mods for Khajiit players