Showing 3181-3210 of 12,171 entries

Graphics: Greenery
Collection by
Cateater
-Make skyrim's plant life pretty, compatability unknown. -DLC may be required. -An 650ti sc runs this. You might also want: My "Graphics: Cities" Collection Real Trees and LOD - snow Comment Below

Lighting and Color
Collection by
Cateater
-Make skyrim's lighting and colors pretty, compatability unknown. -DLCs may be required. -An 650ti sc runs this. You might also want: Vurt Flora Overhaul (Redux) Immersive Contrast Boost Immersive Saturation Boost Comment Below

Graphics: Landscapes
Collection by
Cateater
-Make skyrim's landscapes pretty, compatability unknown. -DLCs may be required. -An 650ti sc runs this. You might also want: My "Lighting and Color" Collection My "Graphics: Weather" Collection No More Blue Rocks Comment Below

Graphics: Animals
Collection by
Cateater
-Improve the looks of animals, compatibility currently unknown -May or may no require DLCs -If a 650ti sc can run this, your build can too. You can also add: Wild Horses Butterfliegen v0.05 English Comment below for any suggestions or ideas you ...

Graphics: misc
Collection by
Cateater
-Make skyrim pretty, compatability unknown. -DLCs may be required. -An 650ti sc runs this. You might also want: My "The Gameplay Collection" Comment Below

blah
Collection by
airsoftparker

God Mods Collection
Collection by
fpsquadrasnipar
GOD MODS! OP TO THE MAX! MAX SPEED & RANGE! MAX DAMAGE & ARMOR RATING! 100% STEALTH & ZERO WEIGHT! NOTE: Please use these mods responsibly. If you just started playing, don't get these mods. It could potentially ruin your first experience of Skyr...

Collection 1
Collection by
Celery
This is just a collection that isnt too heavy, but changes the game enough to my likening.

Skyrim Graphic and other important mods
Collection by
FallingSin
This is a collection of mods that can be found on the SkyrimNexus and Steam. On Steam, mods are harder to find, but easier to download and maintain. I use this collection to keep easy track of them and to reaquire for when I eventually overload Skyrim a...

Work In Progress
Collection by
Slayer3DN
WIP

InfiniteSoRa :)
Collection by
TrueMove

Skyrim mods1358
Collection by
mithman1358
My skrim mods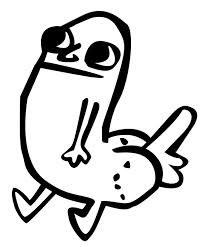 Better Stuff
Collection by
CassiusClaymore
hfjxfj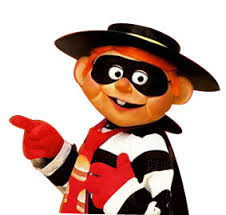 Mods
Collection by
rebz
Skyrim Mods.

Essential Mods For Enhancement!
Collection by
TehKingKaiser
Just mods that make this game, The Elder Scrolls V: Skyrim, beautiful and fun to play without taking up all RAM and causing Skyrim to CTD (Crash to Desktop). I hope you enjoy these mods and remember to Rate, my M80s. Note: All mods are compatible!

skyrim mods
Collection by
Draculord

My Musts
Collection by
Rugger

modded skyrim
Collection by
Darksider_16
requires SKSE and i take no credit

Easy
Collection by
Gredied
Easy

My Mods
Collection by
sharpshooter565
The mods i use

thejadefalcon's subscribed mods
Collection by
❄ Snow Queen Jade ❄
Just a list of all my subscribed mods so I don't have to link people to all of them manually. Some mods will be lore-abiding or expanding (The 418th Step), some will be simply cool (Dragon Age Series Weapon Pack) and some will be utterly ridiculous (Posh ...

FUCKN STUPID SHIT MAKE A SHARE SUBSCRIBED ITEMS BUTTON!
Collection by
Edacus
I had to fuckn do this shit because steam has stupid ideas and cant follow through..... like half life 3

[Lite&Complete] All U Need, no more. NO EXP
Collection by
Hitler: Better than 36% of games
The definitive collection of mods for Skyrim, compatible and great. All categories have been examined, found and selected the best mod choice. Lite&Complete NO EXPANSIONS. YOU WILL NEED the Skyrim Script Extender [url=http://skse...

DitzyDubs Mods
Collection by
DitzyDubs
This is simply a collection to make my personal modding experience a bit easier. If you happen to want to use any of these mods, be my guest. This is using the organization of Skyrim GEMS(Plus or minus some things). Specific to Unofficial Skyrim Patch. T...

Graphics by Vindication
Collection by
AGTV - Judge
This is a compilation of all the mods from the Steam Workshop that I use to make the world of Skyrim a better place visually. None of these mods are mine, and all credit goes to the mod authors.

Armor and Weapons by Vindication
Collection by
AGTV - Judge
This is a compilation of all the armor and weapon related mods from the Steam Workshop that I use.

Fix
Collection by
Pancake
Just making a collection of my mods to sub/unsub to fix them

Make your own city.
Collection by
Dr.Fluffz
raerseag ra afs sf awgfae4w f3w aeae ea a

pene
Collection by
LaggeR Θάνατος (Mr.Grey)

Meow"s crazy collection of Skyrim Mods
Collection by
[Lite]MeOwReMix™
A crazy weird and cool collection of mods.It includes some fun stuff