Showing 1-18 of 15,909 entries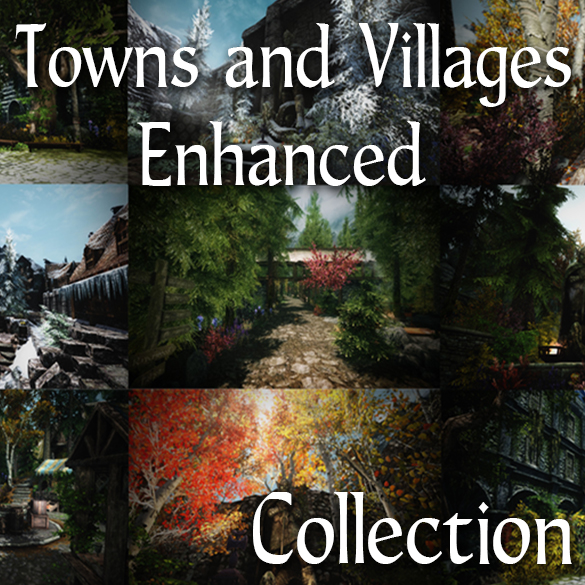 Towns and Villages Enhanced: Collection
Collection by
Aplestormy
The Towns and Villages Enhanced Collection By Aplestormy and Matthieu6839 Included Mods Towns and Villages Enhanced: Villages Redux (Currently only Rorikstead, old one still avaliable in my shared files) Towns and Villages Enhanced: Pro - Whiterun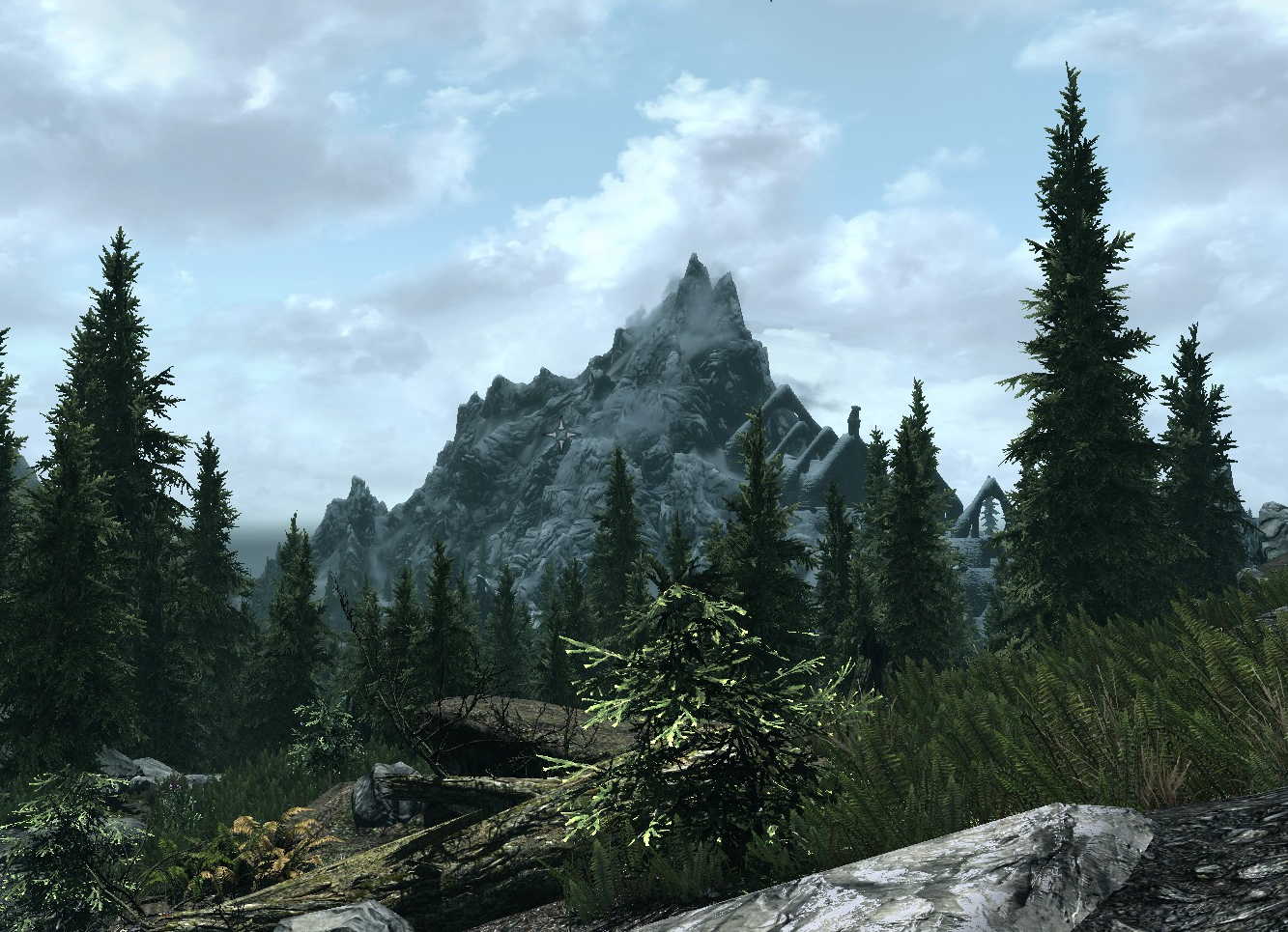 Graphics and Sounds +++
Collection by
Galle
My personal collection: A beautiful graphics and sound experience in Skyrim. Including: -Better Water, Snow and Ice Textures -Dense Vegetation -Better Blood Effects -Better Light Effects -Better Sound Effects -Better Meshes -Some essential fixes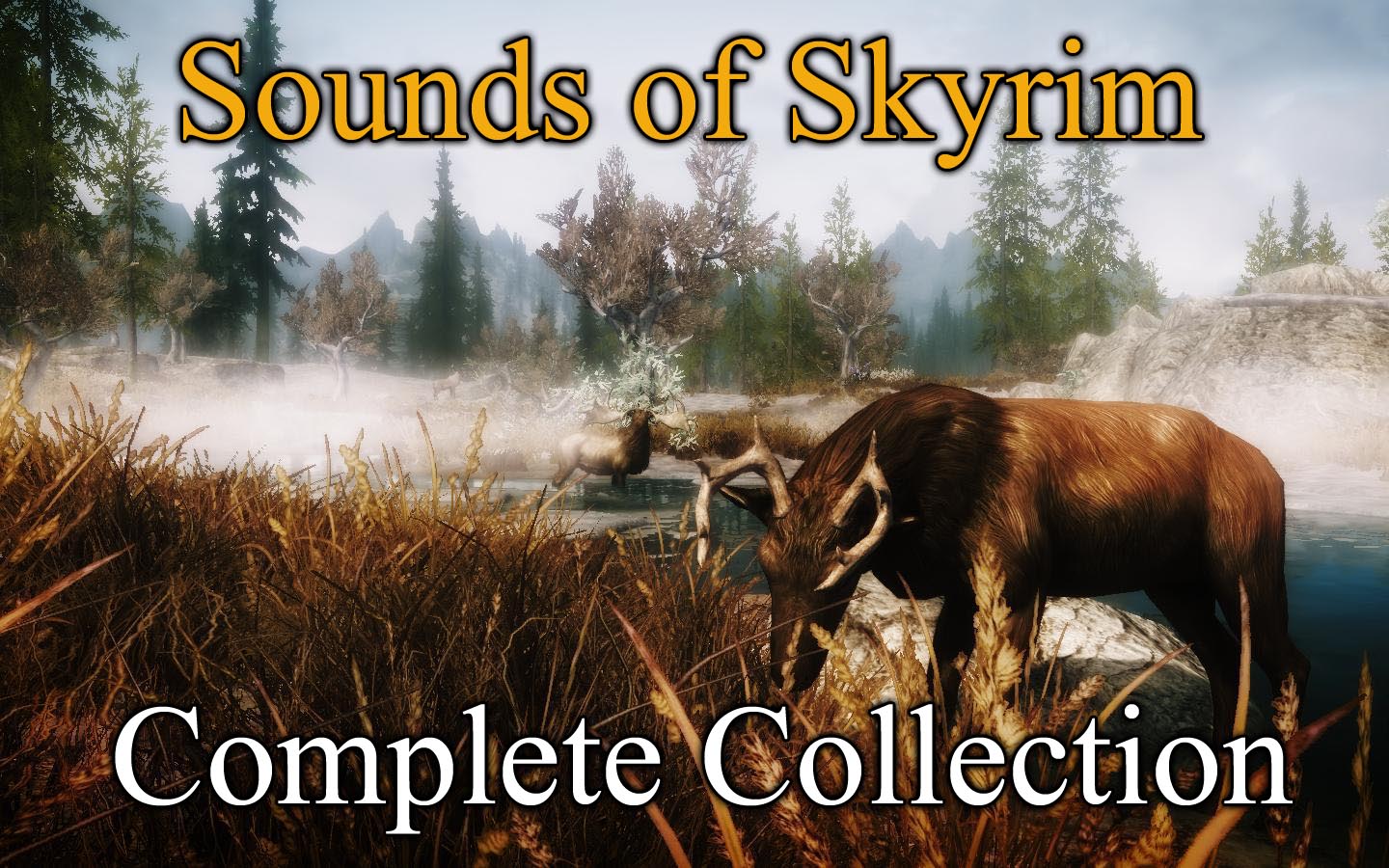 Sounds of Skyrim Complete Collection
Collection by
Cliffworms
Sounds of Skyrim is an audio project split in three parts that, in the end, adds around 460+ sound effects to the game world. It affects almost every cell and region in the game. The project's main goal is to not have one environment that is soundless to e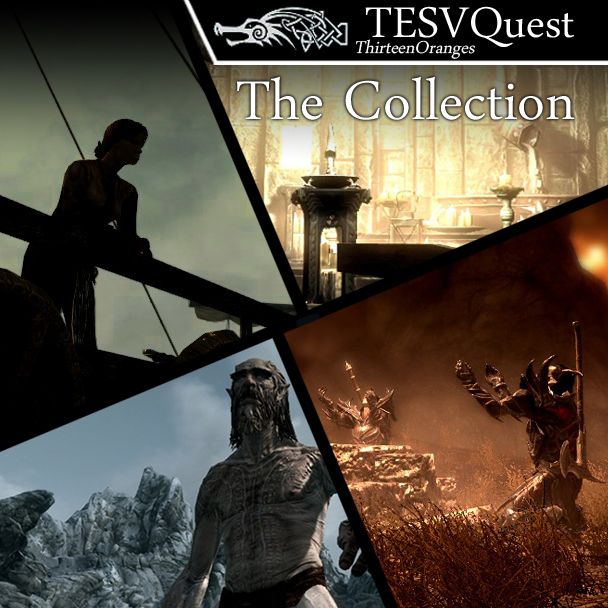 The Elder Scrolls Quests Series
Collection by
ThirteenOranges
This collection contains all of the ThirteenOranges' The Elder Scrolls Quests series. A series of lore friendly quests focusing on story driven and explorative gameplay and bringing a wide variety of high quality new locations, both exterior landscapes, in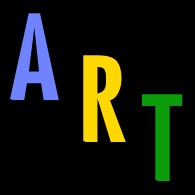 Amazing Race Tweaks! Collection
Collection by
sp0ckrates
Amazing Race Tweaks! (ART) is a collection of the popular mods designed to make each race uniquely amazing! Descriptions of each mod may be found at the Sp0ckrates Workshop, here: http://steamcommunity.com/id/sp0ckrates/myworkshopfiles/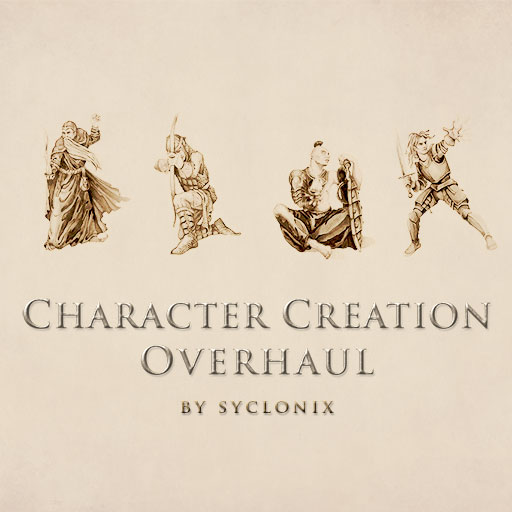 Character Creation Overhaul + Optional Modules
Collection by
Syclonix
Character Creation Overhaul finally brings back birthsigns, classes, specializations, favored attributes, and major/minor skills to Skyrim. No more boring cookie-cutter characters--Choice matters again! Whereas vanilla Skyrim only provided you with 10 opti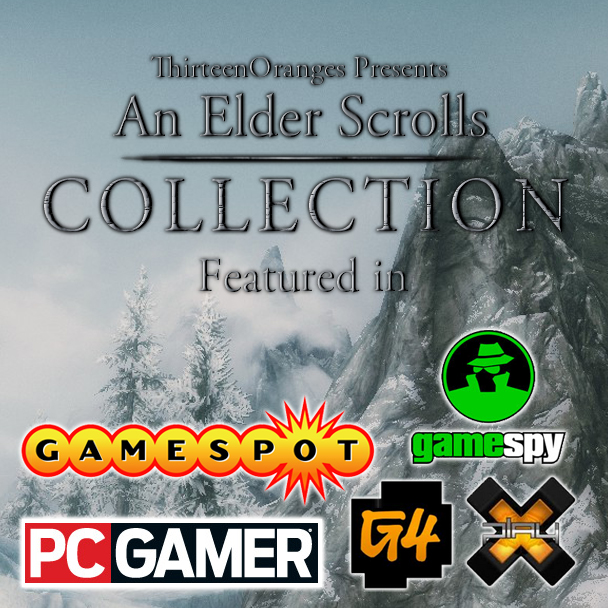 An Elder Scrolls Collection
Collection by
ThirteenOranges
This collection brings together The Elder Scrolls Quests and The Elder Scrolls Places series, along with An Elder Scrolls Faction: Pit Fighter. The collection focuses on seamlessly adding new lore-friendly content to Skryim, from new exterior locations,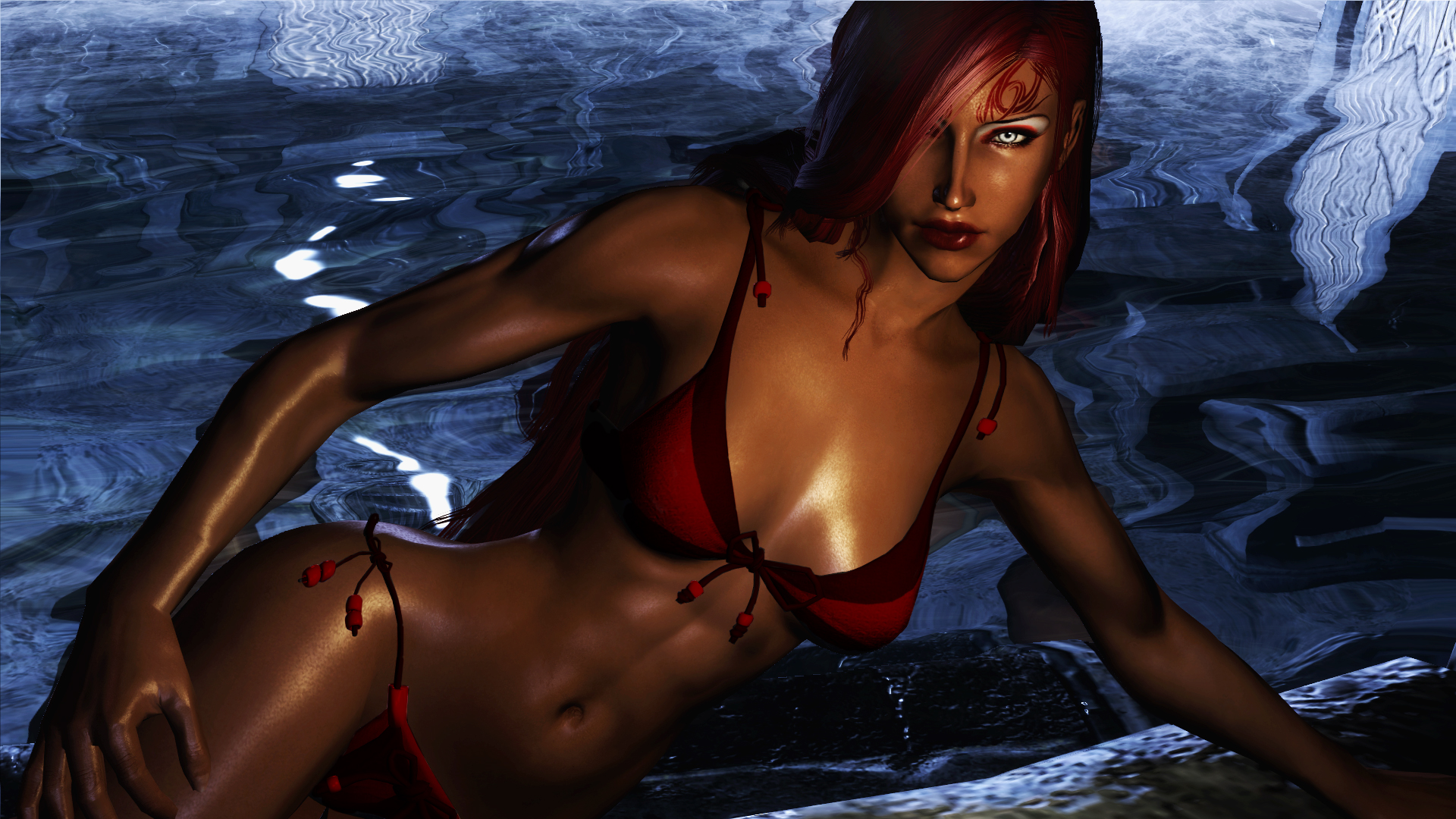 FABULOUS FEMALES COLLECTION!!!
Collection by
TheHyde
A fabulous collecton made to improve the look of Skrim's women! This collection contains body replacers, armor variants, facial changes, and unique armor used to make your characters and NPC's become the hottest things on and off the battlefield of Skyrim!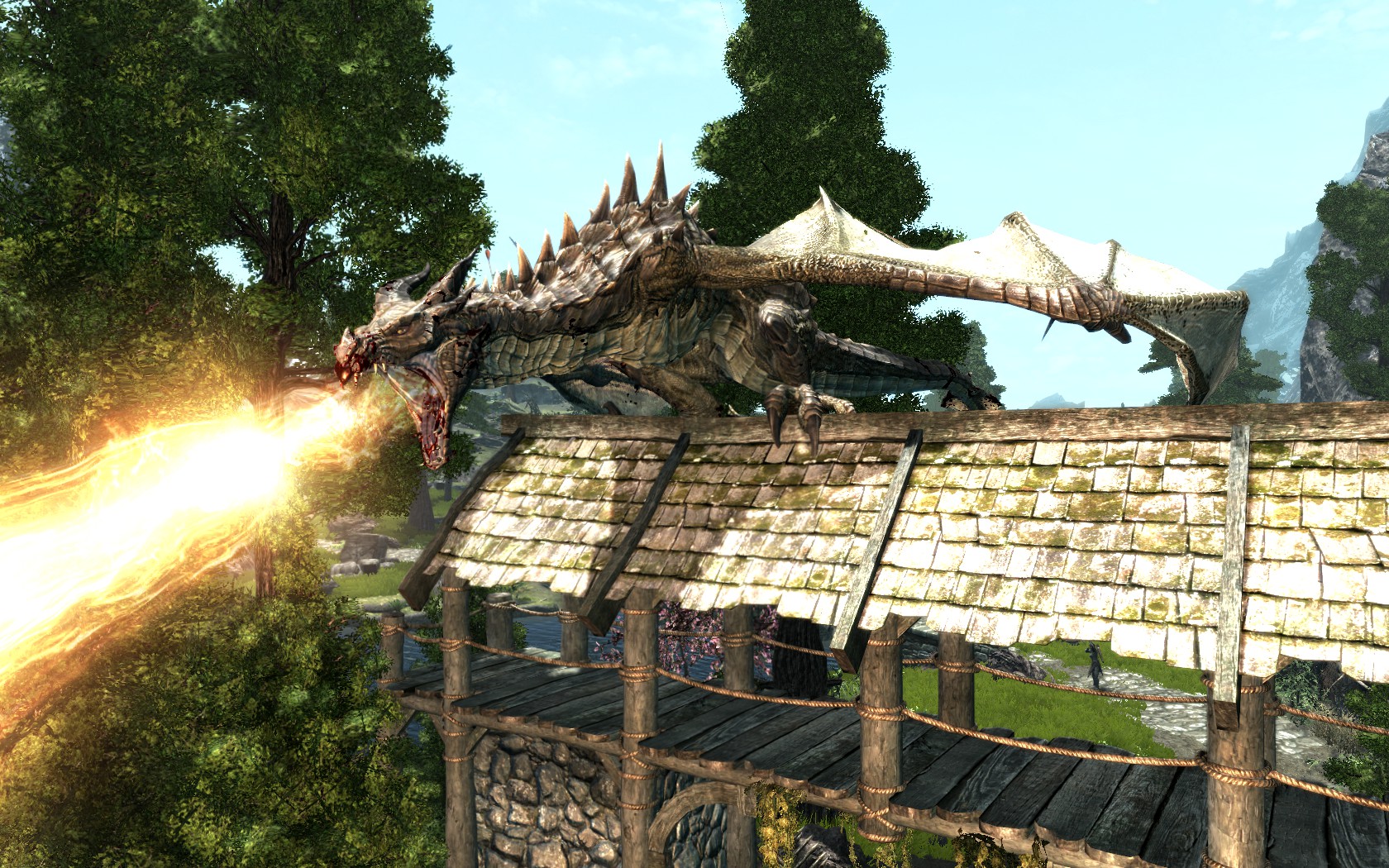 Skyrim Fun In HD (All Mods Compatible)
Collection by
Moist Memes
*UPDATE* Just added 11 new mods as of June 24, 2014 so if you want the latest mods (all still compatible with the rest of the collection) just subscribe to the mods with a green plus next to them, all the new mods should be at the bottom of the list. F


Maximum Graphics Pack
Collection by
Shithouse Lumberjack
This is a collection of all the best graphical and audio modifications that will make Skyrim look and sound amazing. All the mods will work together but they require a very good PC to run smoothly. The collection doesn't change story or anything like that,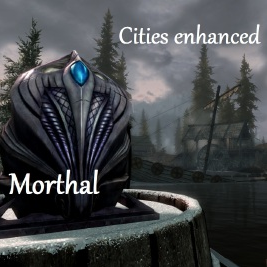 Enhanced Cities
Collection by
matthieu6839
Add many details to the cities and make them beautiful! If you enjoy these mods, please rate, subscribe and favorite them. **************************************************** Now avalaible : Enhanced Cities: Morthal Enhanced Cities: Dawnst

Skyrim Legendary Korean Edition-kor
Collection by
Laureano
< 한글패치 소개 > 이 한글패치는 최대한 원작에 가깝게 제작되었습니다. 그래서 단순 번역이 아닌, 한국인이 보기에 이해하기 쉽고 편하게 번역되어 있습니다. 스카이림을 접한 분들께 강한 몰입감을 줍니다. 그리고 한글과 영어가 혼용되지 않아 매우 깔끔하며, 드래곤 용어까지 한글로 해석해두었습니다. (단, 드래곤 용어는 원문과 병행표기) < 적용방법 > http://steamcommunity.com/sharedfiles/filedetails/?id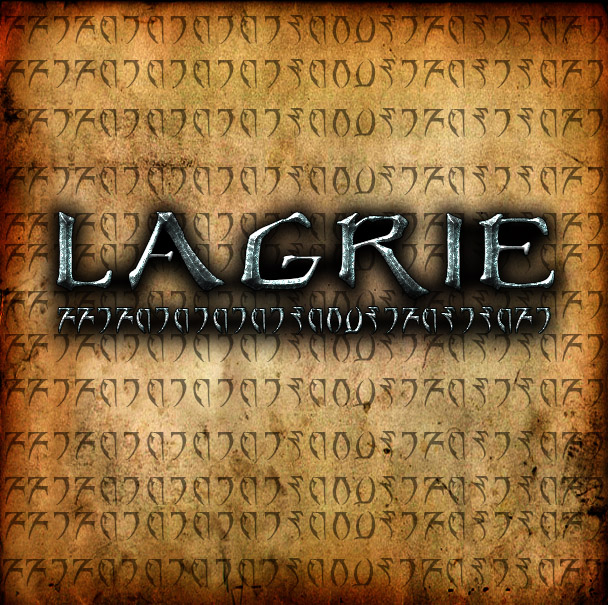 Lagrie's Mod Collection.
Collection by
lagrie
FACEBOOK PAGE !!! -> https://www.facebook.com/pages/Lagries-Lost-Tales-Skyrim-Mods/1476414749301682 <- More to be added in the future.

Unofficial Skyrim Legendary Edition Patch Collection
Collection by
Arthmoor
The Unofficial Skyrim Legendary Edition Patch Collection is a convenient way to download and install the unofficial patches for Skyrim. Please make sure you visit each individual entry to make sure you are aware of any issues pertaining to the patches....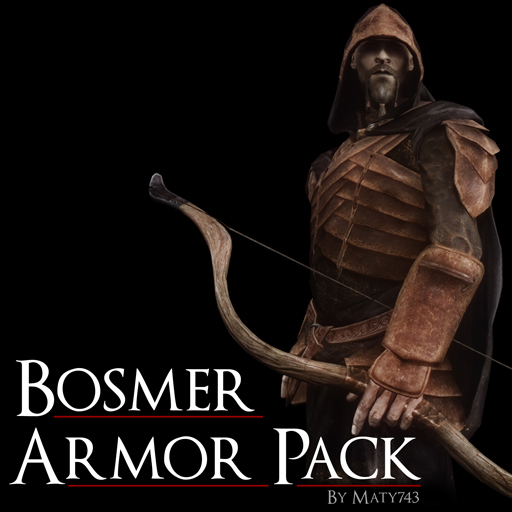 Bosmer Armor Pack
Collection by
Maty743
Armor Pack conatining 5 armor sets. Please go to part one to comment/rate etc as that is the main file.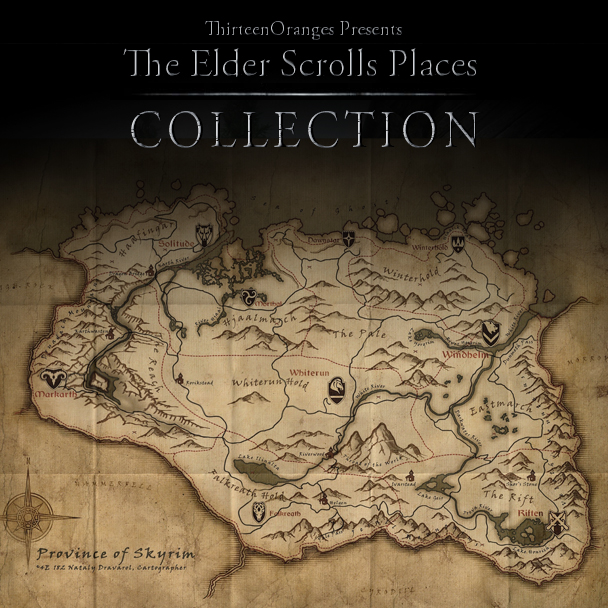 The Elder Scrolls Places
Collection by
ThirteenOranges
The Elder Scrolls Places is a mini-series of Lore Friendly mods, each adding locations seen in Skyrim in The Elder Scrolls Chapter I: Arena, into the modern day (4E 200) Skyrim setting over 200 years later. -------- Features - NPCs with full day and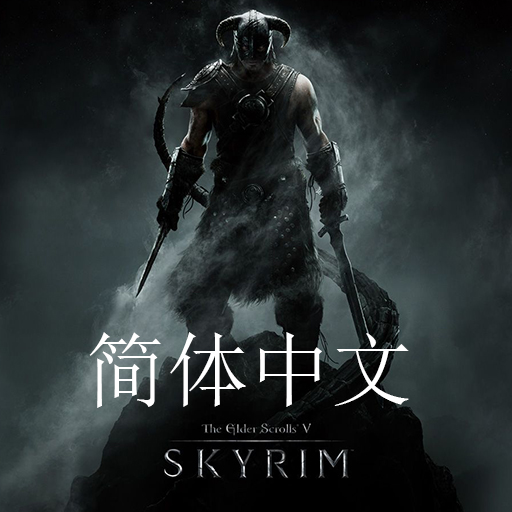 上古卷轴 V 简体中文模组合集
Collection by
Oliver
合集中的模组全部为中文,或者本身就不存在英文内容。可以全部订阅没有冲突。你并不一定需要全部订阅,根据自己的实际情况与喜好选择。 认真阅读每个MOD中的说明。 如: ·需要删除7个文件(汉化补丁) ·天际界面(SKYUI)需要使用SKSE 常见问题: 1、进游戏跳出 - 没有安装官方高材质包。 因为你没有安装官方"官方高材质补丁"到下列地址去安装。 http://store.steampowered.com/agecheck/app/202485/ 当然你也可以不订阅Unoffi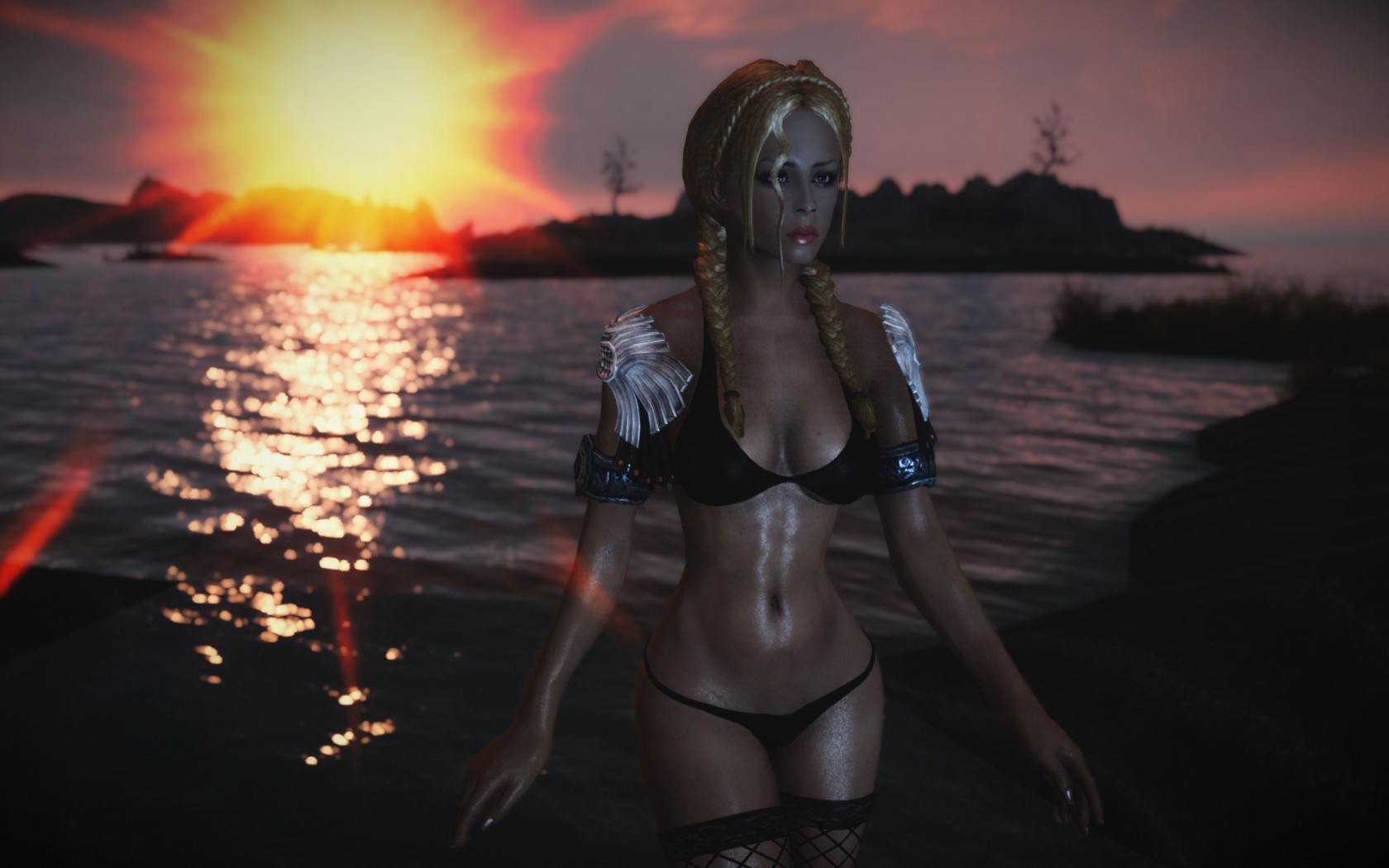 GLORIOUS GRAPHICS COLLECTION!!!
Collection by
TheHyde
This glorious collection of mods will drastically improve the look of your game! This collection has even more mods in it than the "top rated" graphic collections, which each only give you a measly 20, compared to my 50+!. Whether it's better water, snow,