Showing 1-30 of 5,238 entries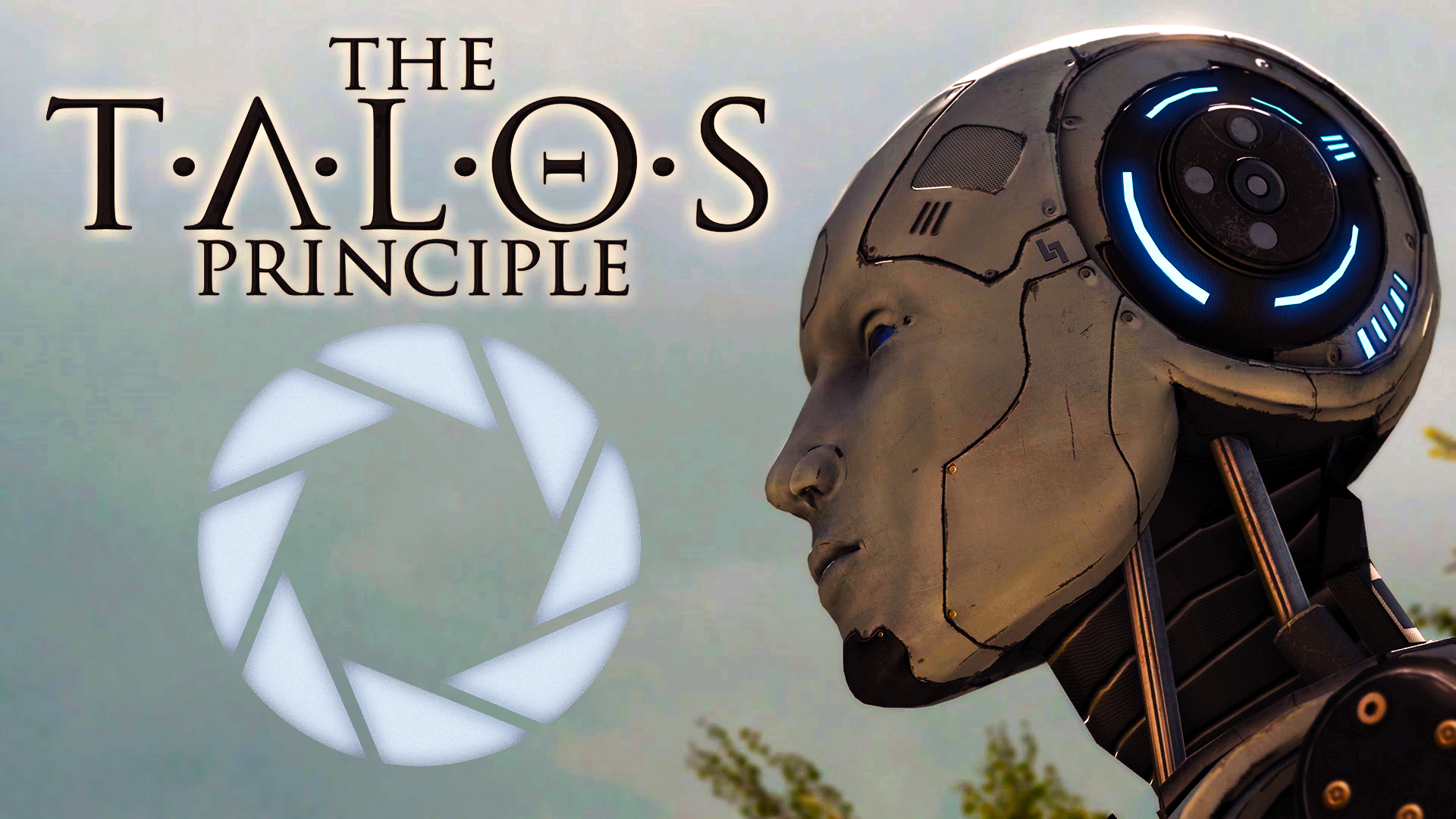 The Talos Principle - Testchambers
Collection by
FLooper
- The Talos Principle - This collection contains all sorts of my testchambers, which are inspired by the first-/thirdperson puzzle-adventure game "The Talos Principle". It features Lasers, Cube-Button-Basics, Turrets and more, to let the puzzles from TT...

Midnight
Collection by
RectorRocks
Midnight is a seven map mappack that revolves around Chell and an unknown character as GLaDOS puts her to testing. Each level have their own achievements and ends with a post-game report, that shows which achievements were obtained and the time taken to c...

N6's portal 2 tafe assignment levels
Collection by
Nova6
A collection of all the levels I made for my tafe assignment.

XD labs
Collection by
Captain foxy
XD tests.

Sam's lab collection
Collection by
Sam
Team work is always the key.Some chambers can be very tricky. More than one way to solve the puzzle. A lot FUN to play.Enjoy!!

Portal 2: Mind Boggle
Collection by
Slipperybrain
Hello, test subject, it's some voice inside your head! Unfortunately, this parallel universe is not stable in the least, just as you'd expect! So we need to send you to the center of this unknown variant of Aperture Labs to retrieve something of which we ...

DemoPans Portal 2 workshop submissions!
Collection by
#BIRTHDAY! DemoPan of Panville
All of my Workshop submissions, compact into one little collection! You can download all of my maps, but in the 'Co-Operative Operation' ones, you should play them in order to what there title suggests.

BrainTweaker Series
Collection by
Fiend
Welcome test subject #34129, Cave here! Congratulations for solving the Brain... --Hold on! <off mic> What? <on mic> Alright, my assisstant Greg tells me you're not test subject #34129, and more over you haven't yet completed the BrainTweaker Series. Actu...

Countdown to Extinction (Director's cut)
Collection by
jk7201
This is a special version of the Countdown to Extinction collection. It contains the original maps plus some extra stuff. The difficulty increases as you proceed, so following the suggested map order is highly recommended.

ALLOS Aperture - Short Maps
Collection by
Paranoid Party Favor
A collection of my shorter maps, just to have them organized into one place.

Countdown to Extinction
Collection by
mucusSTfriend
This is a collection of maps with increasing difficulty. Compeling visuals, challenging puzzles.

Radelites Mod Items Preview
Collection by
Turret Cube

Gelocity 1 vs 1
Collection by
Raidix
A collection of Portal 2 race maps. The tracks are covered with orange speed gel. Use your portal gun cleverly to trick your opponent and be the first to reach the finish line!

Active Test Subject
Collection by
The Cig Smokin' Sniper
You are a Stock-Piled test subject, just now being waken up for testing. There were a few others before you, but you'll find out what they did sooner or later. In Active Test Subject, you follow a fresh-awakened test subject through their struggles in...

Abandoned Chambers COOP
Collection by
Hunter-Killer
With everyone testing in other dimensions and GlaDOS occupied with her new little killers, Atlas and P-body were getting pretty bored so with nothing better to do they decided to wander off into the unknown and ended up stumbling across the abandoned cham...

The Chickentests
Collection by
ChickenMobile
Here is the chickentest collection for your enjoyment. Chickentest 3 is very fun. If you don't like the others, make sure you play that one!

TimeTOdie - Complete Series
Collection by
TimeTOdie
Welcome to the TimeTOdie complete series. In this collection you find all of my test chambers ordered chronological. The difficulty goes from Beginner to Pro. I appreciate comments and constructive feedback on each chamber. There are many laser maps on th...

[COOP] Hakuna Matata
Collection by
DrFauli
Hakuna Matata - "no worries"; - map series with estimated difficulty: medium/hard - no ninja skills needed - you do not have to die to solve these maps - if you lose your portals, it is easy to get them back

Sendificate series
Collection by
HMW
There are lots of puzzles where you need to use cubes to redirect lasers. How about switching it around for a while and use lasers to redirect cubes instead? A custom gameplay mechanism called the "sendificator" does exactly that. In this series of map...

Chrono Occurrence (WIP)
Collection by
S̲t̲i̲m̲i̲c̲h̲
In this new adventure you take control of a testing robot who will test the new time control button devices. Pause time or slow down time to accomplish things you couldn't before! Special thanks to: Sumeron - Professional SFX tester, voice acting,...

Gravitron Collection
Collection by
echoplex
Gravitron Collection - a series of singleplayer tests for Portal 2, in which you control a gravity gun, and built on this test chambers. It is planned to create about 10-15 tests, although their number may change. Thank you for playing in these tests and ...

No Elements
Collection by
Mevious
This is a collection of chambers by Azorae, Gig, Juggler, and Mevious which use no interactive testing elements. That means no buttons, cubes, funnels, lightbridges, gels, lifts, fizzlers (except the ones as part of the exit rooms), etc. Slanted platforms...

Portal 2.63
Collection by
etnaD
DISCLAIMER ::::: The Subscribe to All Button does not work. You must subscribe individually, in order. PORTAL 2.63 is an entirely custom story with 10 chapters and 138 tests, made from the best maps in the Workshop, assembled for the ...

Aperture Shutdown Campaign
Collection by
Pedestria
Black Mesa is Coming for YOUUU!!!!!!!!!!!!!!!!!! Aperture Shutdown Campaign The story is about when Chell was kicked out of the Enrichment Center, when Wheatley invites you back into the Aperture Science Center. Glados believes that W...

Gelocity Time Trial
Collection by
Raidix
A collection of Portal 2 race maps. The tracks are covered with orange speed gel and your task is to reach the finish line in a limited time.

Tornate
Collection by
Reepblue
Italian for 'backtrack', Tornate is a small mappack that consists of 4 maps. Each map at one point was an editor map, then the maps were totally redone in Hammer. Tornate also gives the Portal 2 artstyle a twist, adding blue tiles in contrast along with l...

Pneumatic Diversity Tests
Collection by
Nobi-Knobi
In Pneumatic Diversity Tests you start in a brand new Testing-Track just finished and partly under construction. While you are the first testsubject that is exploring the new chambers, you have to make your way through the Pneumatic Diversity Tests, a ...

A Little Higher
Collection by
Reepblue
Jump A Little Higher! A Little Higher is a small mappack containing 5 short, and simple puzzles using a new element, The Repulsion Cube. With this new element, players can control the Repulsion Gel at their will to solve puzzles.

The 12 Days of Aperture
Collection by
Ezekel
The FCR team proudly presents 'The 12 Days of Aperture'. Introduction: https://www.youtube.com/watch?v=wXdKiqJP5Dc Pomeran's Trailer: http://youtu.be/GCd9b68eRbg With Maps From: Pomeran - http://steamcommunity.com/profiles/76561198085942034/my...

THE LONE FUTURE-STARTER [Collection]
Collection by
Seji-Evan
WARNING If you just like solving super duper hard puzzles chances are that you will not like this mappack, i'm warning now for prevent unnecessary posts =D. [MAP 1] Now, a little backstory: You are an employee of Aperture that was integrated in the pr...