Showing 4357-4365 of 5,233 entries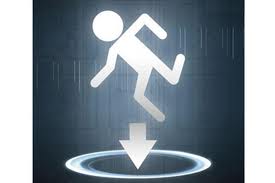 Portal 2 Tutorials
Collection by
jbm-99
A tutorial of Portal 2 on everything in the game, from portals, momentum and exploring until all the Aperture Science Testing Elements and cooperative basics. These are my first levels, and I hope you like them and that they teach you some new things and ...

Luca's Levels
Collection by
Comedy of Errors
The first few levels created by Luca, with a little help from Dad

Singular Maps
Collection by
Arthur Dent
This is a collection containing all of my "Singular Maps", or maps that don't have a series of their own. More to come soon hopefully!

Epic hard chambers!!
Collection by
An die Freude!

Grand Theft Chambers
Collection by
Ben o0

Destroy the turret machine
Collection by
The Friendly Heavy
All of the turret machine parts.

Superfoo Alphabet Track
Collection by
Superfoo
A collection of test chambers created by Superfoo, with one for each letter of the alphabet. Will add more chambers as I work through the alphabet.

Dollhouse
Collection by
Nathanor
I made up a story, a kid get put in a dollhouse and given magic powers to make powers..... you may do the 10 parts with friends or alone. =)

Introductions Are In Order
Collection by
Huggermugger
A simple introduction to gels and the like, with more coming in the future. I would be more than happy to take any and all recommendations.