Showing 1-30 of 6,104 entries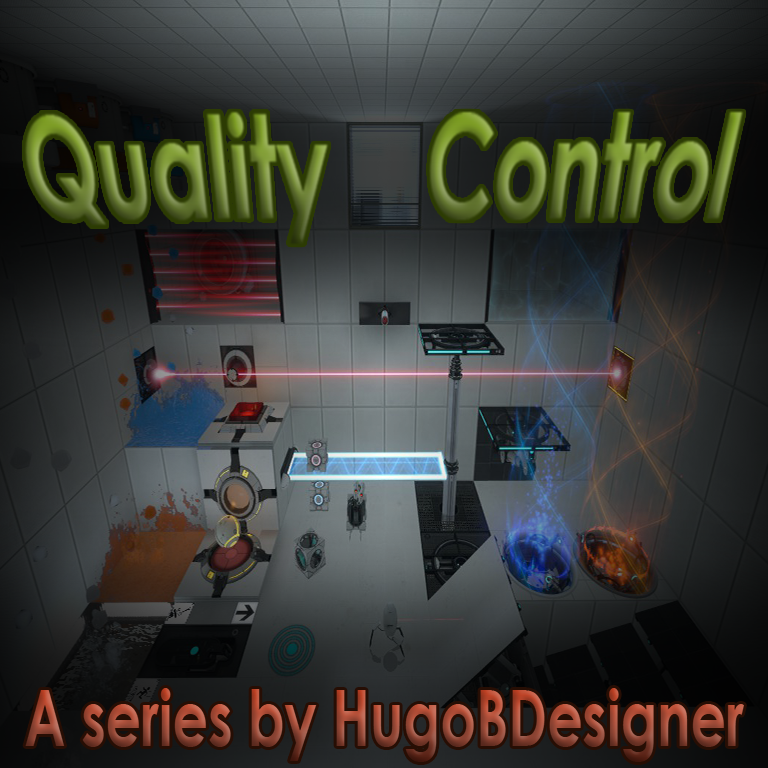 Quality Control
Collection by
HugoBDesigner
Welcome to Aperture Science's Quality Control Testing Initiative! A series of maps dedicated to deeply test the properties (and quality) of all sorts of testing elements. Buttons, Bridges, Lasers, Cubes, Gels, Panels and more! Subscribe for testi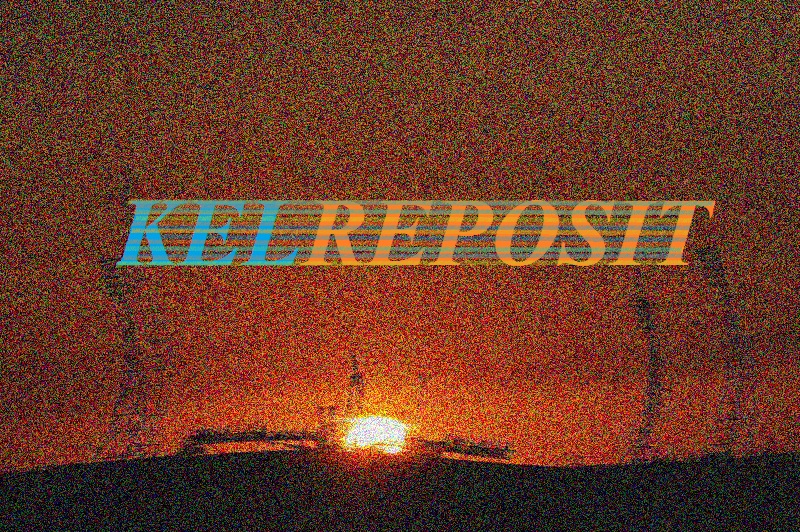 KelReposit - Portal 2
Collection by
KelanianWesterndayser
A collection of my testing chambers.


Tests 1
Collection by
kmwsky1
...


Test Chambers
Collection by
kmwsky1
...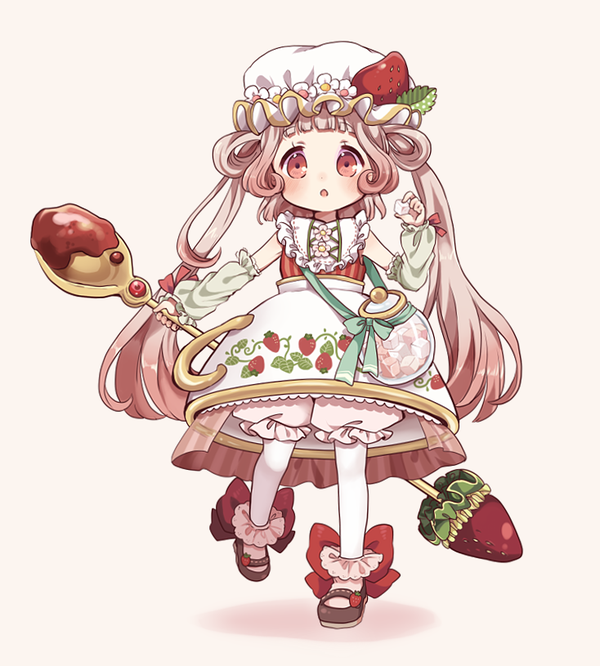 Co-op Collection pack
Collection by
Csylunmew
Just a collection of co-op maps to play with a friend.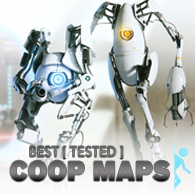 Portal 2 - Great (Tested) CO-OP Maps
Collection by
cypto²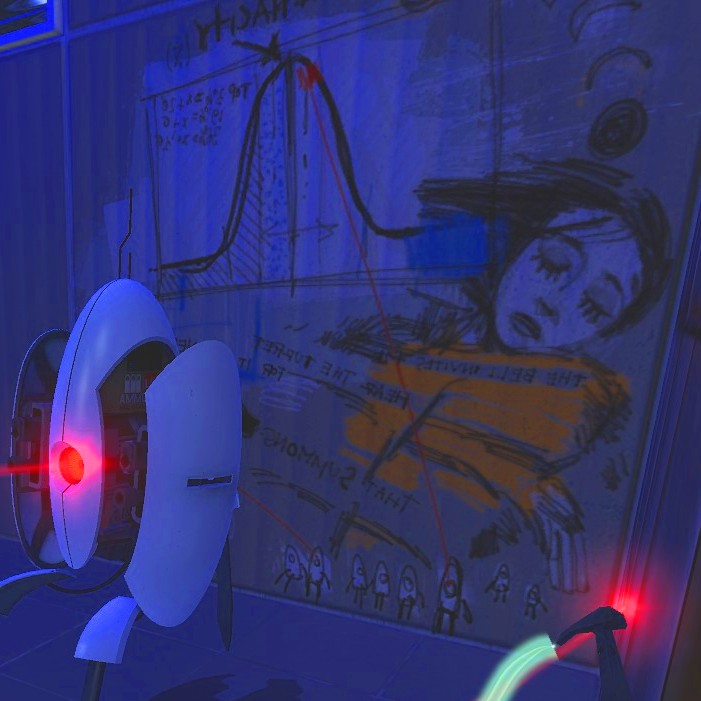 Countdown to Extinction (Director's cut)
Collection by
jk7201
This is a special version of the Countdown to Extinction collection. It contains the original maps plus some extra stuff. The difficulty increases as you proceed, so following the suggested map order is highly recommended.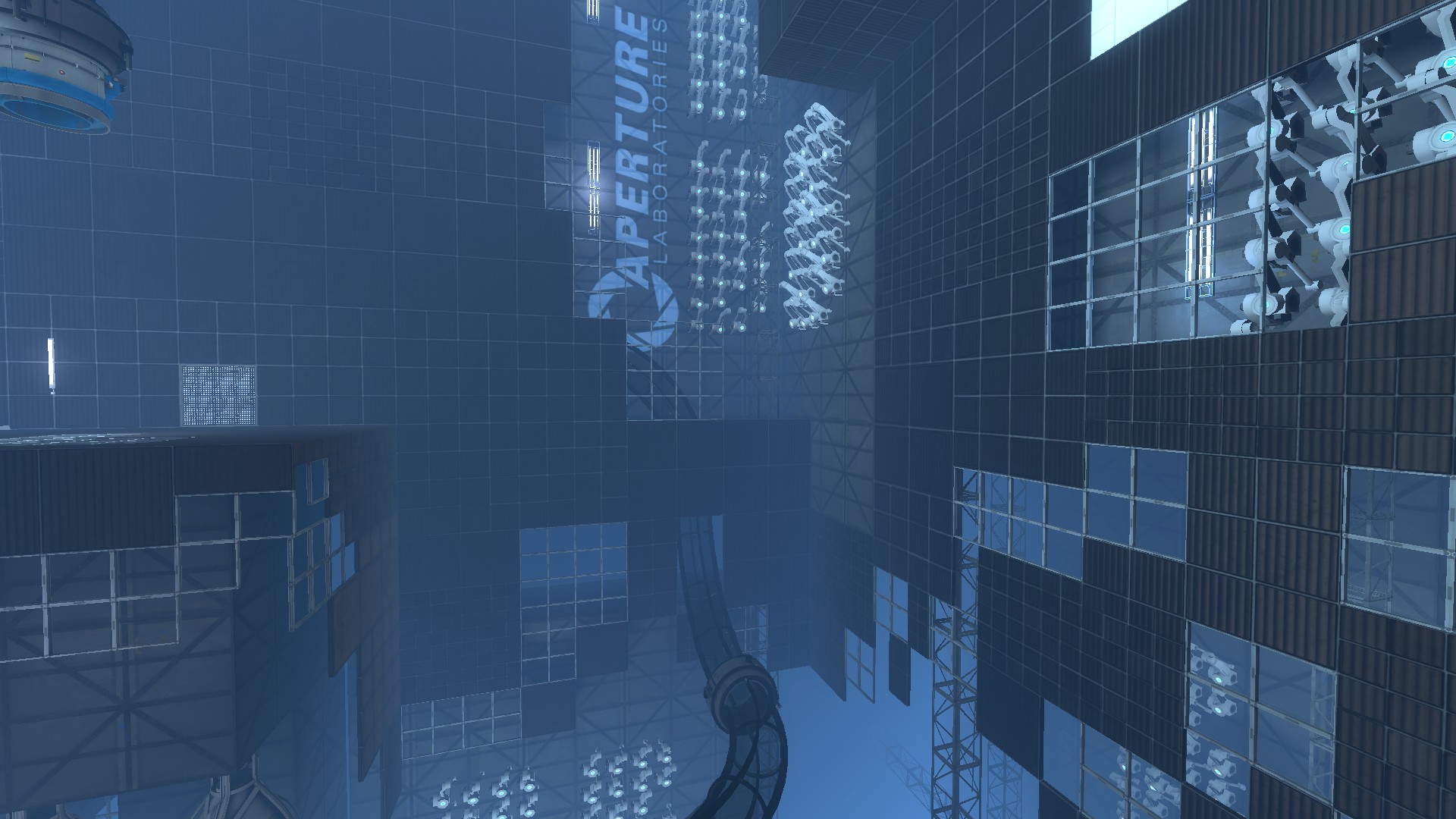 Ventura
Collection by
Skyferret
A 3 part series in Industrial/ Underground/ Reconstruct themes. Each map involves repulsion gel. There is also tractor beams, fizzler fields, light bridges and some portal flinging.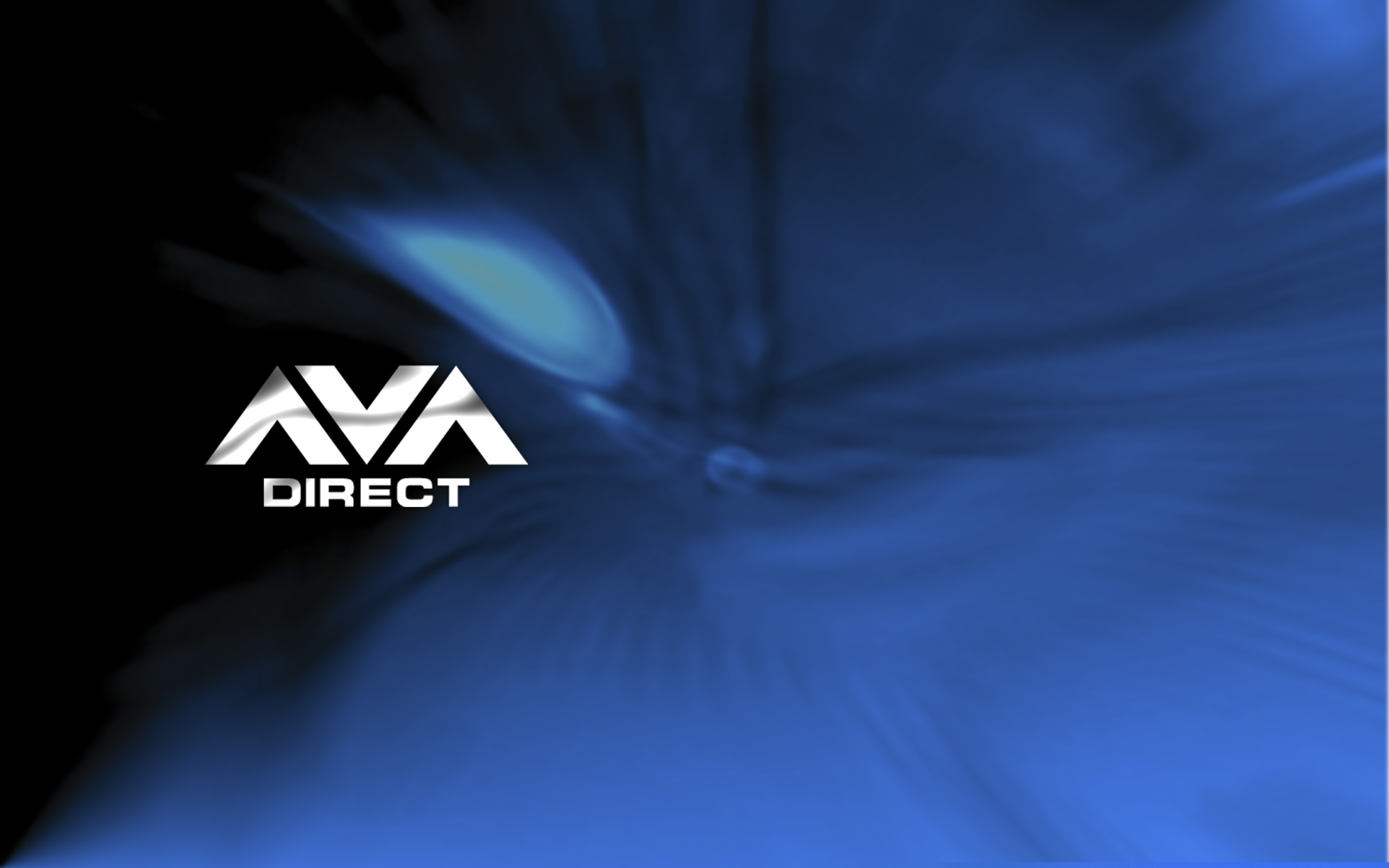 GloomShine Test Chambers
Collection by
gloomshine
These are my Portal 2 test chambers. Check 'em out and have fun!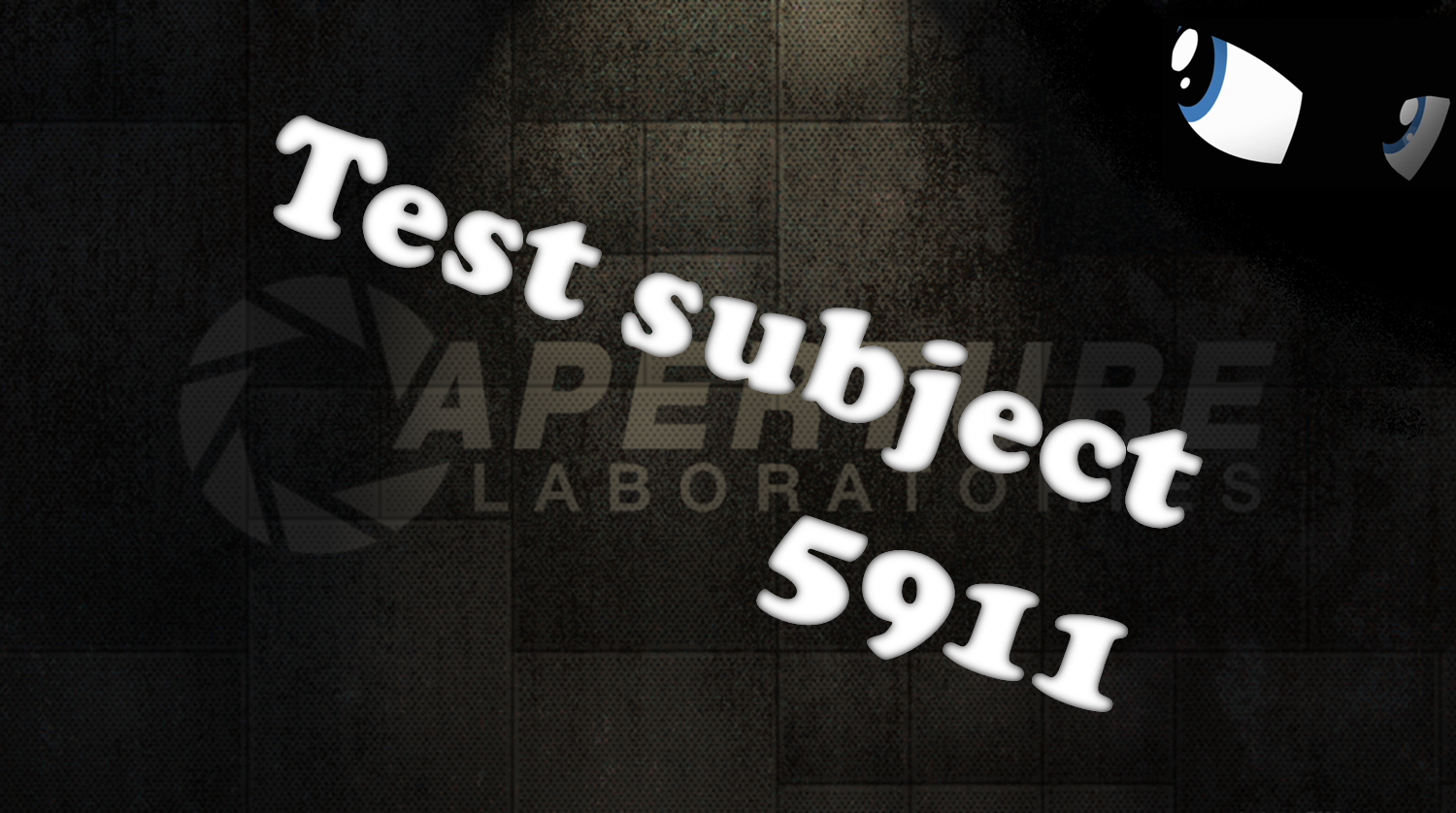 Test subject 5519
Collection by
Infamous player
SO who is this guy named "Test subject 5519", and what is going on there? Well don't ask me, i yust asked you! Thats why if you want to know what is this guy up to and what exacly is going on there you're going have to check it by your own! AND ANOTHER

Tuleby´s chambers
Collection by
tuleby (CZ)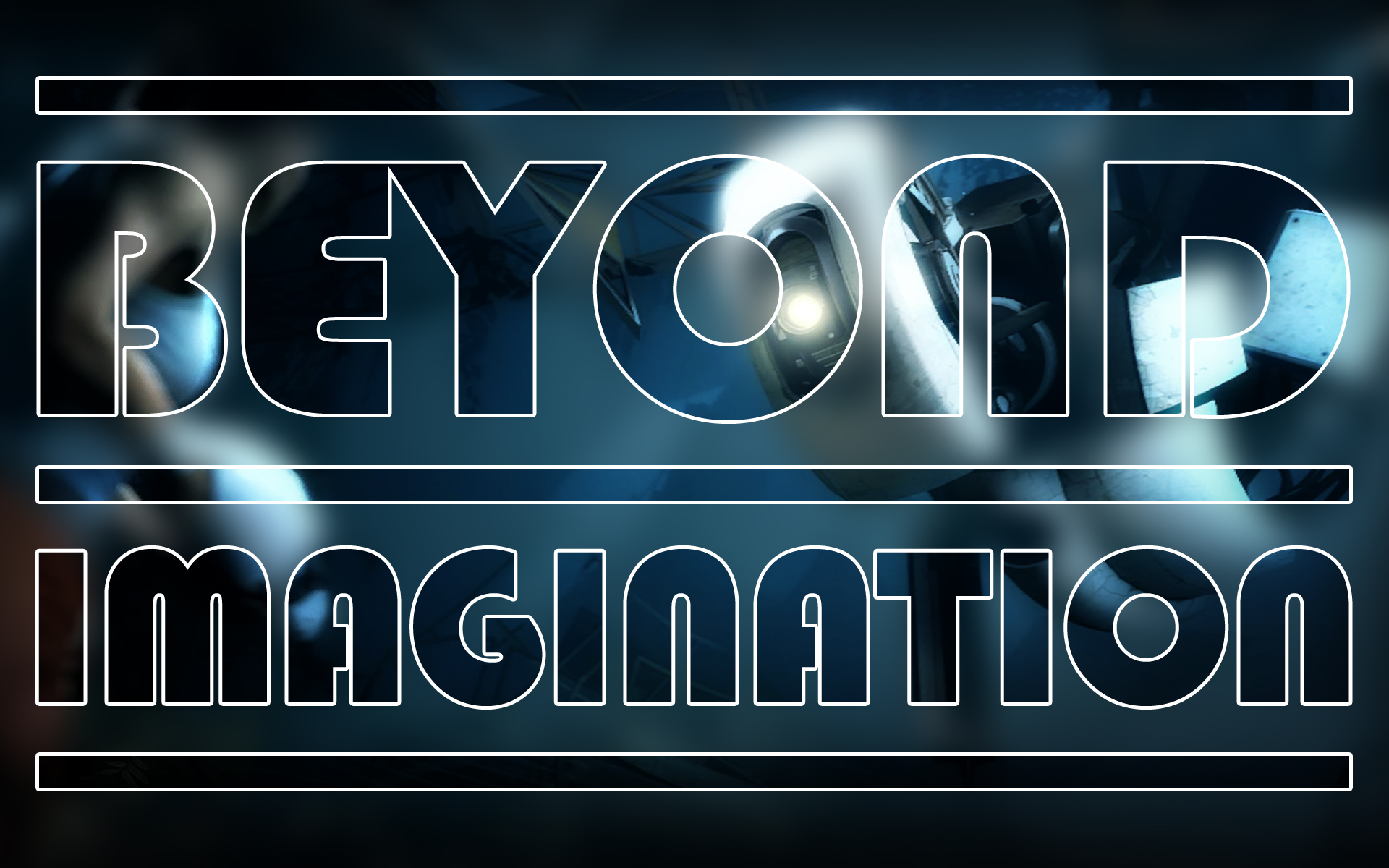 [COOP] Beyond Imagination
Collection by
DrFauli
Beyond Imagination - think outside of the box! What might look like a paradox at first, can be solved in another more complex way. - map series with estimated difficulty: hard - no ninja skills and no strafe jumps needed - no bugusing, no gli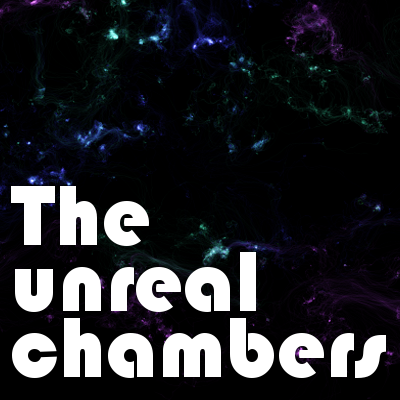 UNREAL CHAMBERS
Collection by
Enderlux
These are the unreal chmbers. Prepare for the most unreal chambers you've ever seen :D

INTO THE MULTIVERSE (an incomplete adventure)
Collection by
Blappeture Executive NO.1
The enrichment centre has worked hard to build the first ever Multiverse Device. However, you are but a mere test subject and are not privy to its sensitive machinery. So it was only natural that when you walked past security and pressed a few buttons when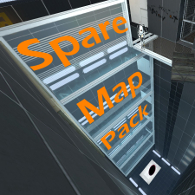 Spare Map Pack
Collection by
That Greek Guy
A small collection of maps is made for a mod that i was so well planned that i decided weren't suitable for the mod. The maps don't have a very cohesive style or dificulty curve but they are still fun to play if you are up for the challenge. They are all f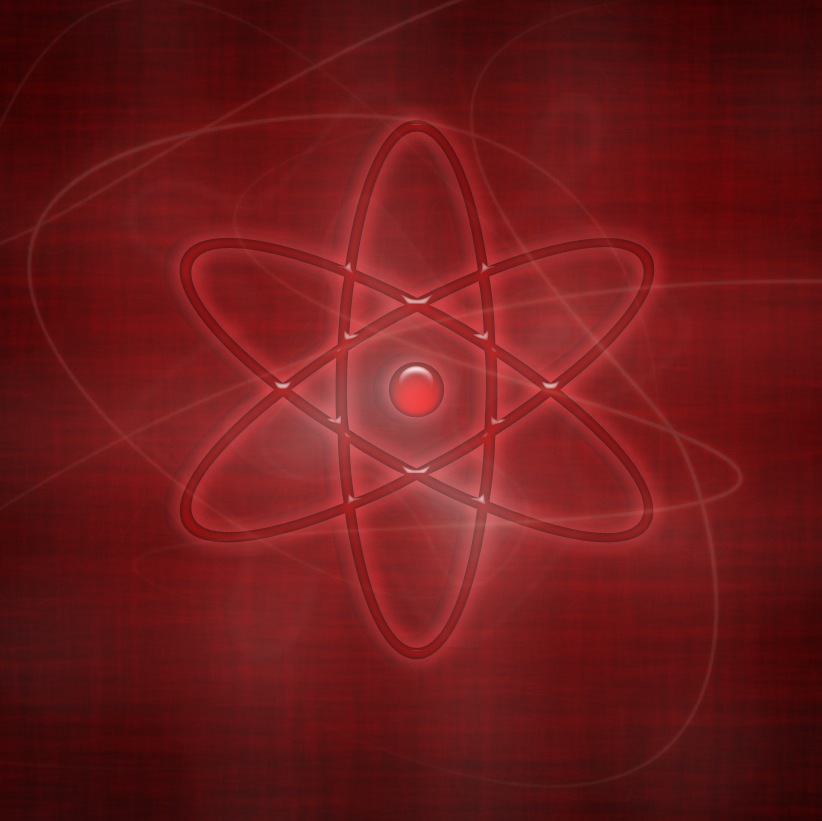 Elementary
Collection by
nicklonium
A series of concept test chambers centered around the periodic table of elements. Each room themed, in title, description and design, on a chemical element. Don't forget your goggles and lab coat, and remember, safety first!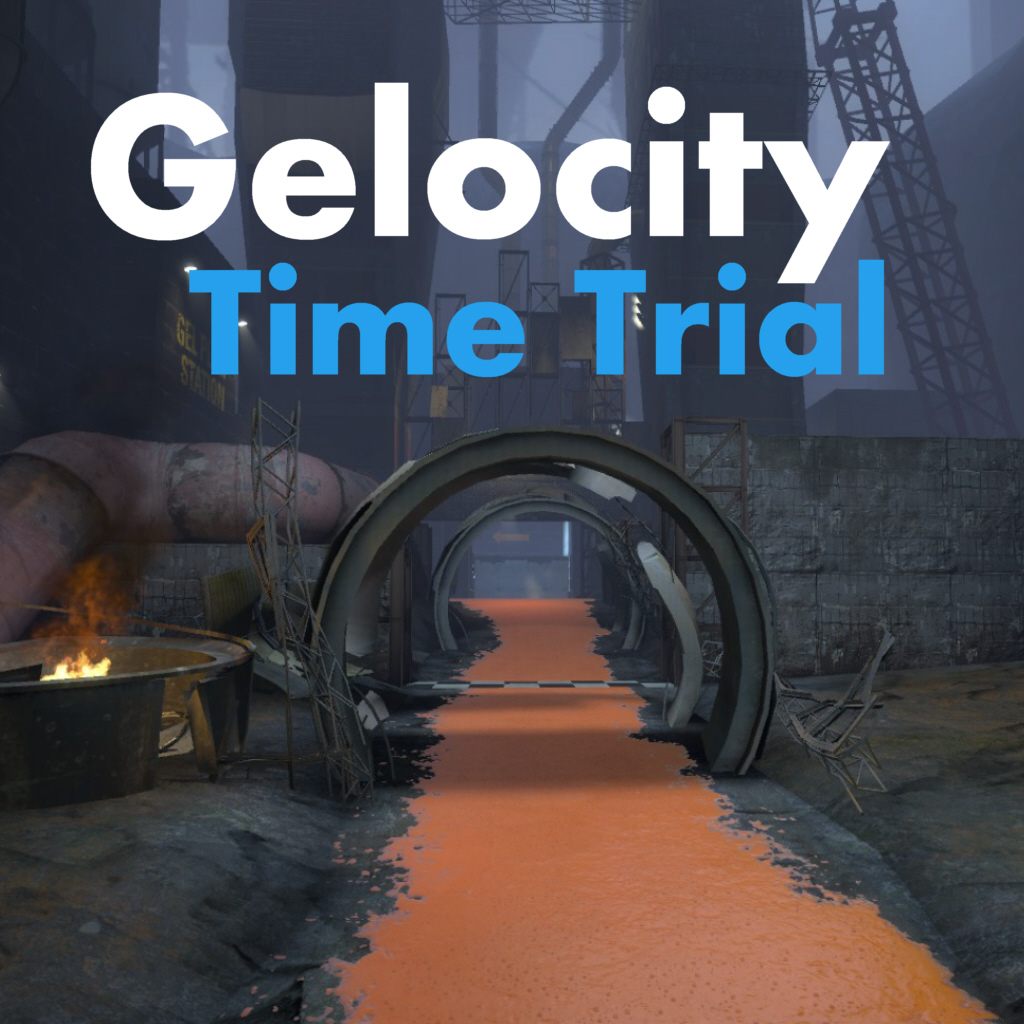 Gelocity Time Trial
Collection by
Radix
A collection of Portal 2 race maps. The tracks are covered with orange speed gel and your task is to reach the finish line in a limited time.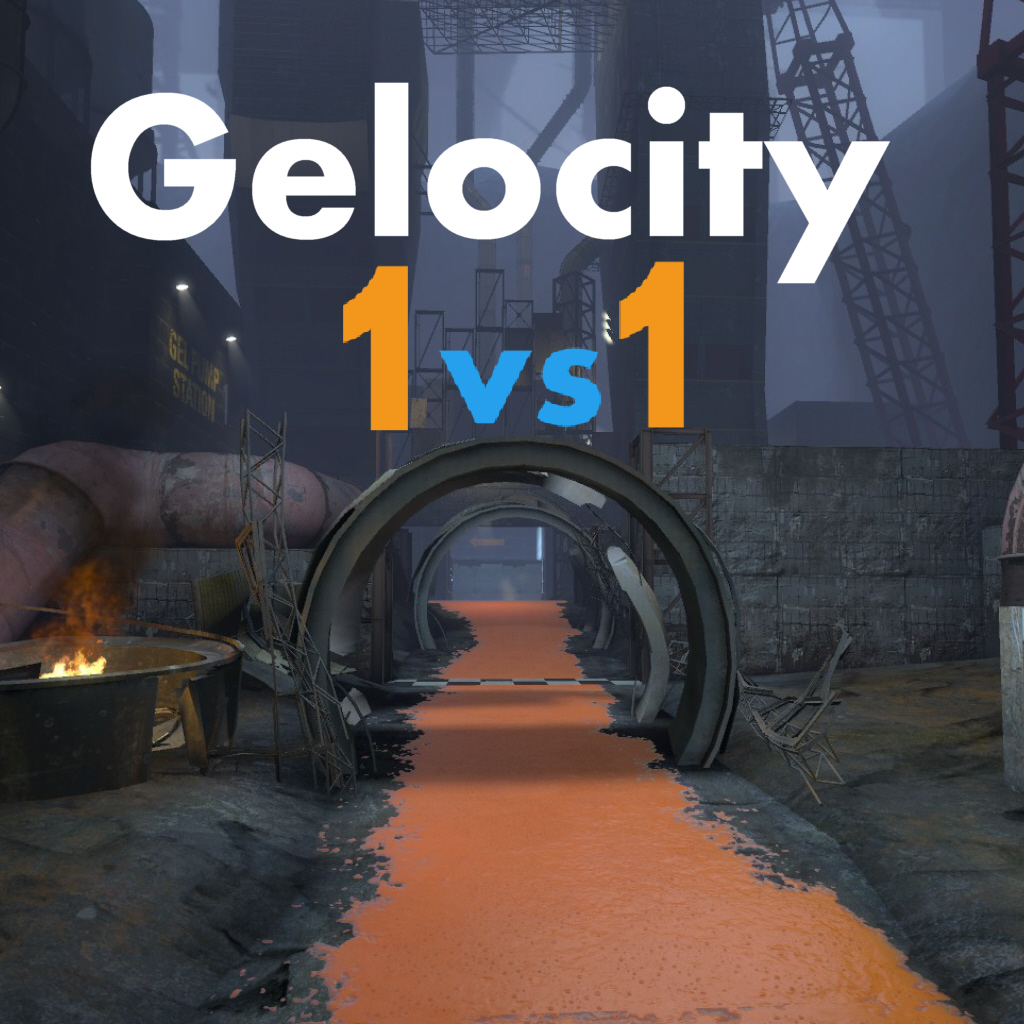 Gelocity 1 vs 1
Collection by
Radix
A collection of Portal 2 race maps. The tracks are covered with orange speed gel. Use your portal gun cleverly to trick your opponent and be the first to reach the finish line!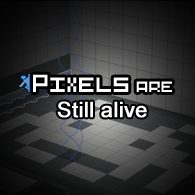 PIXELS are still alive
Collection by
At0mium
Pixels and problems. Those maps are based on reflexion and skill. I hope that you'll enjoy that! --------------------------------------------------------------------------------------------------- Bonjour à vous, âmes en quête de défi! Vous cher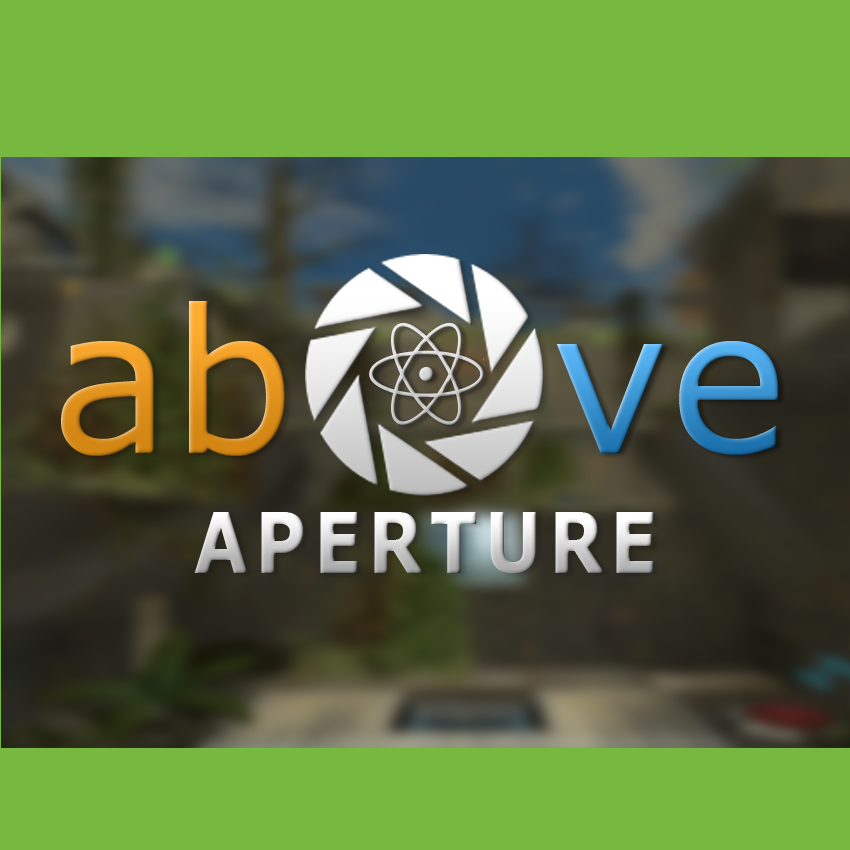 Above Aperture
Collection by
La Petite Magicienne

12 Angry Tests
Collection by
CaretCaret
Part 1: Once Upon a Time… Part 2: Lasers Are a Girl's Best Friend Part 3: Don't Eat the Paint Part 4: A Bridge Too Far Part 5: You Put the Fun in Funnel Part 6: A House Divided Part 7: Revenge of the Turret About the map pack: This map pack consi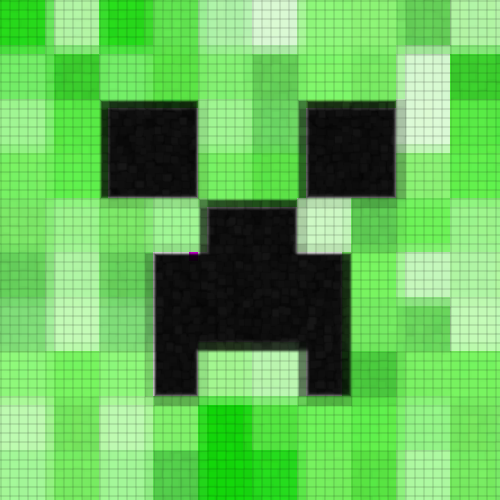 Minecraft in Portal 2
Collection by
Timoteeei
These maps is my fancy of mixing two great games: Minecraft and Portal 2 Thanks to Geneosis and Dackie_Murphy for the inspiration :3 Check this maps "Minecraft : Crafting System" by Geneosis and "Portal Creeper (Minecraft)" by Duckie Murphy

COSMOGONY - The Complete Collection
Collection by
dr.Dreey
Cosmogony is a 6 part map pack taking place during GLaDOS activation in the Enrichment Center. You are some of the few survivors of the neurotoxin disaster and with some help, you try to find a way out of Aperture. The map pack features custom content, a s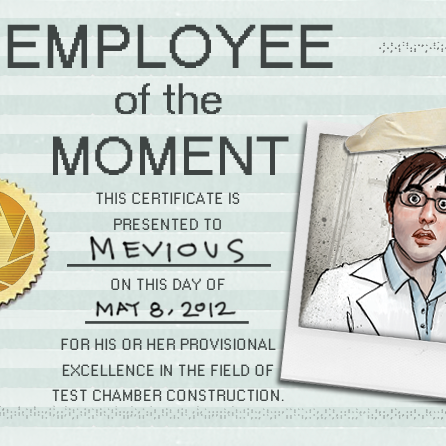 Aperture Employee of the Moment Award
Collection by
Aperture Laboratories
The Perpetual Testing Initiative (PeTI) is live! Even though most of you will be getting your first sweet taste of test chamber construction today, a lucky few of you have already been beta testing for the last couple of months. An unfair head start? You b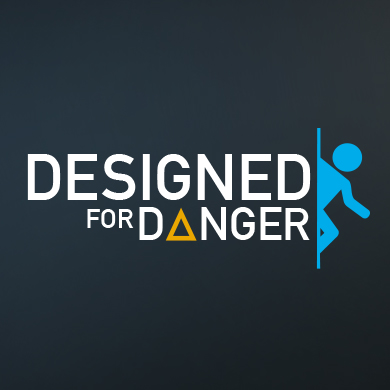 Designed for Danger Campaign
Collection by
Puddy
|| ABOUT || Designed for Danger (www.designedfordanger.com) is a Portal 2 Campaign that offers eight new levels and 1 to 2 hours of play time. In the campaign, you assume the role of Chell during an early part of Portal 2. This time however, things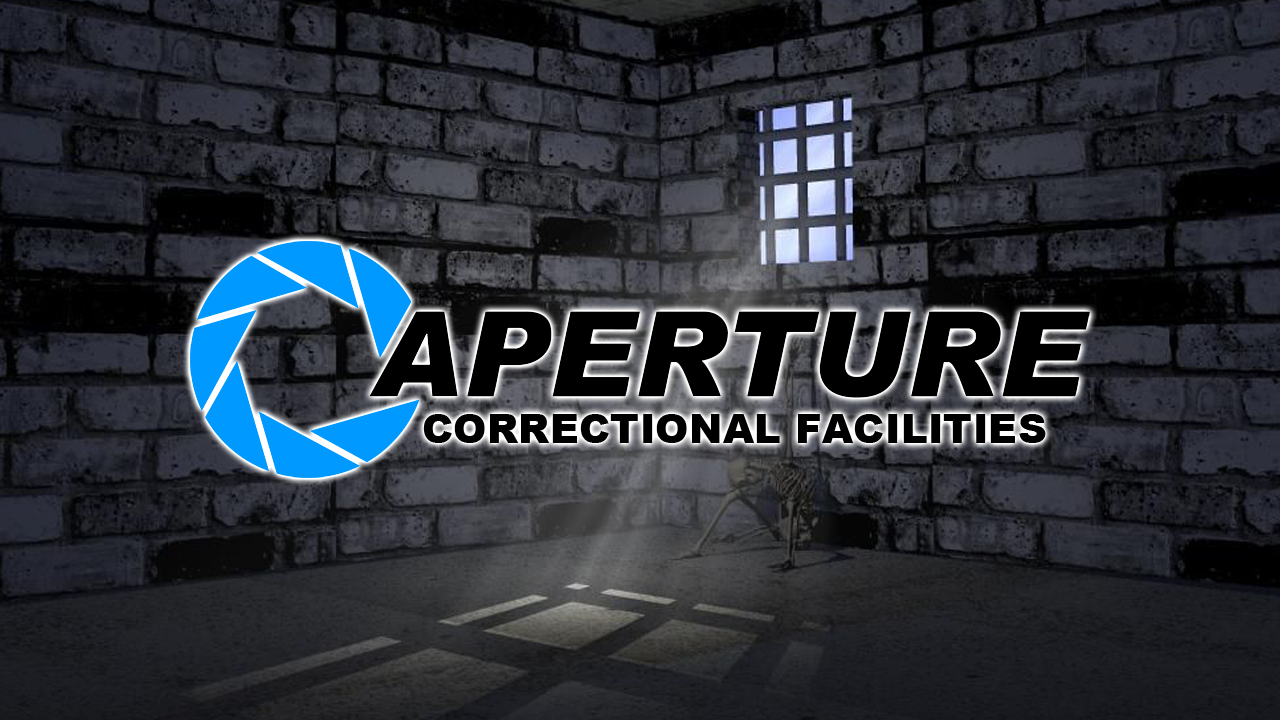 Prison Escape (RE-LOADED)
Collection by
BuddyRoach
This is the completely re-made versions of the original flawed Prison Escape Collection I made before. This time, I've ironed out the wrinkles and added some detail to the design.

Killing Machine
Collection by
Tmast98
Play as a human found at the end of the Co-op Campaign as Glados attempts to make you into a killing machine..... WARNING: This series contains many spoilers to the end of the Co-op Capaign, and the end of the first DLC, if you do not want these endi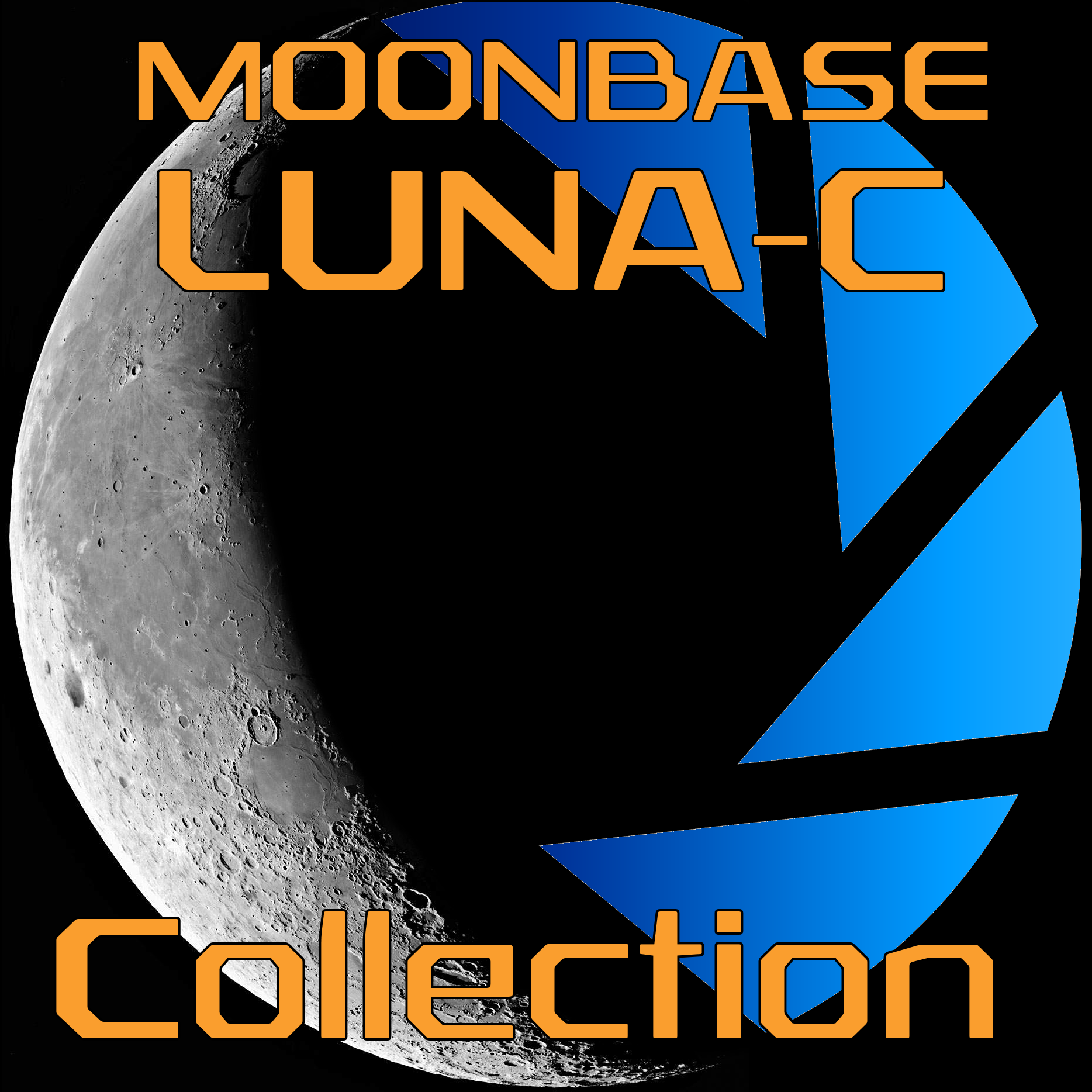 Moonbase Luna-C
Collection by
Catsy
Somewhere in the Multiverse, in another Aperture not too different from ours, an intern working on the Conversion Gel project had a stroke of inspiration: if moon rock is such a great portal conductor, why not open a portal on the Moon and get it ourselves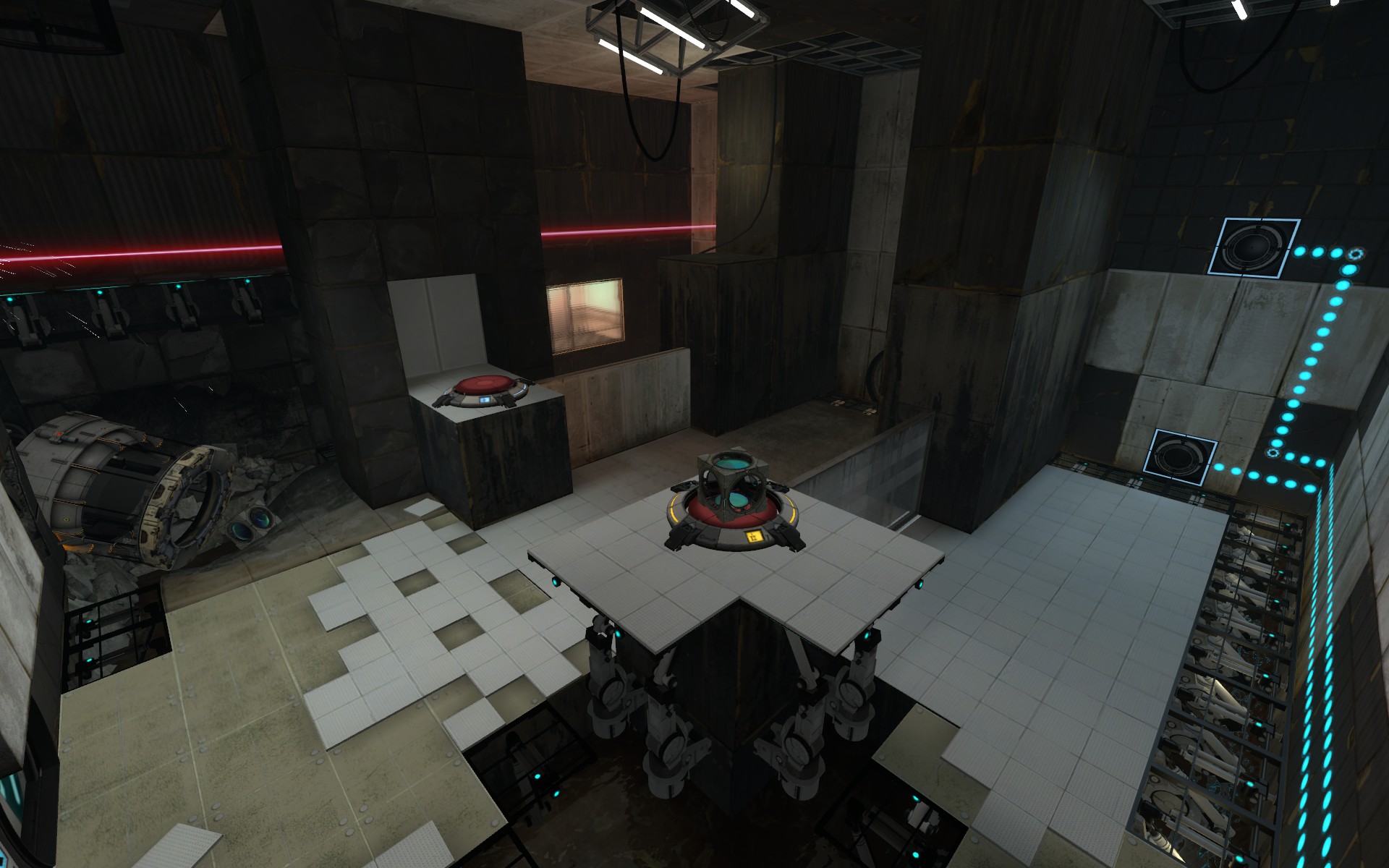 Decay
Collection by
BanJaxe
Set after the events of Portal 2. New Aperture has been left to Decay. The chambers are broken, find your own way out.

The 12 Days of Aperture
Collection by
|KART| Ezekel
The FCR team proudly presents 'The 12 Days of Aperture'. Introduction: https://www.youtube.com/watch?v=wXdKiqJP5Dc Pomeran's Trailer: http://youtu.be/GCd9b68eRbg With Maps From: Pomeran - http://steamcommunity.com/profiles/76561198085942034/myw