Showing 91-120 of 5,234 entries

Fear the Reaper - The complete collection
Collection by
Fourth Reaper
This collection contains all Portal 2 maps I have and uploaded to the workshop to make them easier to find and subscribe to. I hope you will enjoy these maps as much as I did making them. I love mapping, and have done so for quite a few years now. Be s...

Into the Opera
Collection by
Krowi
Into the Opera is a work in progress map serie about 3 people getting stuck in the opera lead by the turrets. Started in the PTI editor and continued with enhancements made in Hammer. Current PTI maps are being converted and enhanced to and with Hammer. T...

PC Gamer: Best Portal 2 Co-Op Maps
Collection by
Aradalf
PC Gamer's top Portal 2 co-op maps, available here: pcgamer.com/2012/11/17/the-10-best-portal-2-co-op-maps/

Tornate
Collection by
Reepblue
Italian for 'backtrack', Tornate is a small mappack that consists of 4 maps. Each map at one point was an editor map, then the maps were totally redone in Hammer. Tornate also gives the Portal 2 artstyle a twist, adding blue tiles in contrast along with l...

Games Village
Collection by
Tiabhal
Last Update 18/aug/2012 - Remember to subscribe again after a Collection update Added more Maps from "Games Village Forums"s Creators ═══════════════════════════════════════...

Coop Frustration
Collection by
Mr.Quebec
Step 1: calm down, Step 2: take a deep breath, Step 3: solves the test chamber without breaking your computer, Step 4: have fun Nice hard coop chambers. (All chambers can be solved without glitches!) I thank 2Nightmaren for the video! For mo...

2012 Heavy-Duty Super-Maping Super-Contest Entries
Collection by
ChickenMobile
A collection which holds all the 2012 Heavy-Duty Super-Maping Super-Contest Entries. Good luck to everyone who entered! #supercontest2012

RectorRocks' Hammer Maps
Collection by
RectorRocks
Hammer maps made by RectorRocks. Branding image: Overview of the BTS area in High Charity. Background image: Map list of available Authoring Tools (Hammer) maps. List of maps : 1) Quick Draw Remarks: First Hammer map to be uploaded to the Work...

Reconstruction
Collection by
LoneWolf2056
An in progress series of maps in the destroyed/ reconstructing theme, continuing from the Dilapidation series you must try to find a way to escape Aperture laboratories, but with GLaDOS awake and rebuilding the facility, that might not be so easy. Puzz...

Moysey89's Escape Collection (Part's 1-9)
Collection by
Moysey89
hi everyone! i had made this EPIC map series for you guy's to test and love :D when it's complete it will be a 9 part series, starting from easy working thier way up getting harder as they go along! i love all feedback from all tester's either good or bad...

My Most Popular Test Chambers
Collection by
echoplex
Just a collection of my popular tests, which have five stars.

Awesome fun maps
Collection by
A_Squirrel
A collection of the most beautiful and mindblowing maps i could find. Featuring: heavy engine abuse, faithplate-rollercoaster rides, new game concepts and concept maps, birds, boss fights, sandboxes, custom visuals and sounds, average difficulty. ...

TNT Turrets - All Maps
Collection by
PsychoBR
TURRETS HIGHLY EXPLOSIVE. HANDLE WITH CARE. Contain all maps "TNT Turrets" created by user "PsychoBR". Make in Valve Hammer and PTI editor. Recorded gameplays are welcome (DEM files). Especially blindruns. - - - - - - - - - - - - - - - - - - - - ...

New Mechanics in Portal 2
Collection by
Razor
En esta Colección os hago una recopilación de los mejores mods que aportan nuevas mecánicas al gameplay del Portal 2. Encontraréis mods con novedades como, por ejemplo: -Gravedad cero -Jugar sin el Cañón de Portales -Jugar con un Cañón de...

Portal 3
Collection by
PotatOS Gaming
Its a fan-made series made in another universe where Chell just woke up. I would like to thank the beemod 2 people (they rock!) for making the mod, it may require you to install it. Have FUN!

Arrival
Collection by
Quansword
The beginings of my Arrival series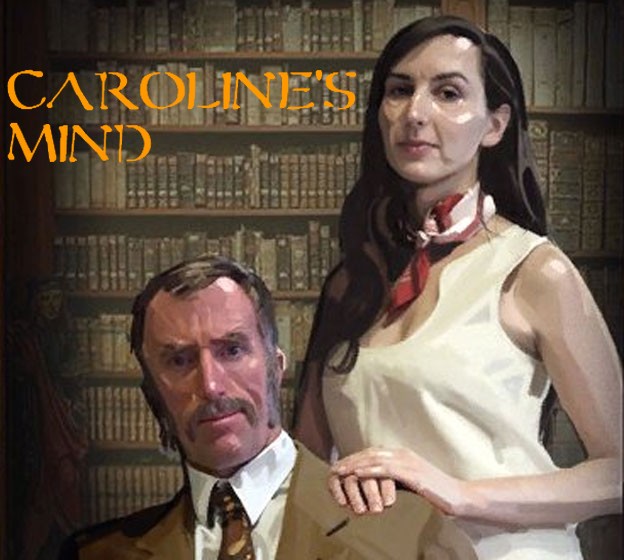 Caroline's Mind
Collection by
Unknown Scientist
Aperture Science Innovators. While all the center is testing, there's a woman, thinking of test chambers to create. She writes her ideas on a book and hide it somewhere in the Aperture Center. Her name: Caroline. Many years later, the Aperture Laboratori...

Cave Johnson's Lost Chambers
Collection by
mikebeza
Travel back in time to "Old Aperture" and explore the Lost Chambers that Cave Johnson could not test because they were too dangerous!

Sendificate series
Collection by
HMW
There are lots of puzzles where you need to use cubes to redirect lasers. How about switching it around for a while and use lasers to redirect cubes instead? A custom gameplay mechanism called the "sendificator" does exactly that. In this series of map...

Space series
Collection by
Philly
Episode 2 is up! those familiar with hammer will notice a LOT of displacements, this was a learning experience for me teaching myself displacements among other things, as such, i kept the puzzles simple in ep.2. I was originally planning on adding advent...

Aperture Physics Lab
Collection by
Positron
This is a series of unique puzzles I created using actual concepts in physics. They are designed to be fun, and not overly challenging. I have ideas for more chambers to come...

Portal: Prelude
Collection by
evor #FreeTheWorkshop
여러분의 댓글이 저에게 큰 도움이 됩니다. あなたのコメントが私に大きな助けとなります。 Your comment will be a great help to me.

Gelocity Grand Prix
Collection by
[FP] Alpha
The Gelocity Race maps, all in one collection. I DO NOT OWN ANY OF THESE MAPS. ALL CREDIT GOES TO RAIDIX. [great map creator!]

[COOP] This is Teamwork
Collection by
DrFauli
Easy/Medium maps with great teamwork, mostly using two main elements to create puzzles.

THE Portal Parable
Collection by
Darkcyber
My first Portal2 Workshop which is parody to [The Stanley Parable] game. Every of your choice make different action which can decide DEAD or ALIVE !!!

Broken World
Collection by
narkfestmojo
The Broken World visual style is a slight modification to the Wheatley visual theme using bts fog and my custom designed elevators. The chambers use a single visleaf which also contains the open elevators. Large chambers are difficult with this style so t...

Motanum's Standardize Puzzles
Collection by
Motanum
Motanum's Standarlized Tests! All maps made in hammer and now take advantage of the workshop! Now with Cave Johnson's lines! Starts relatively easy and gets more complicated as it goes on! Don't forget to rate and enjoy! And leave comments

The Get Smart Series
Collection by
DeathWish808
The Get Smart Series.

Mari0 mappack (Work in progress)
Collection by
H E R A L D O
This collection contain remakes of the maps from the Mari0 game, produced by Stabyourself.net, from the mappack called "Portal". I'm not the creator of Mari0, just a fan who enjoyed the game and was looking a way to recreate this maps for Portal or Portal...

Untitled I
Collection by
echoplex
First part of Untitled.