Showing 3991-4020 of 6,568 entries
Somewhere Underground Episode 2 - Parallel Universe
Collection by
Vikent8
Ready for test? Go ahead - to the parallel universe! May it help you or it will murder you? No one knows. Except G.R.E.G. Except Aperture.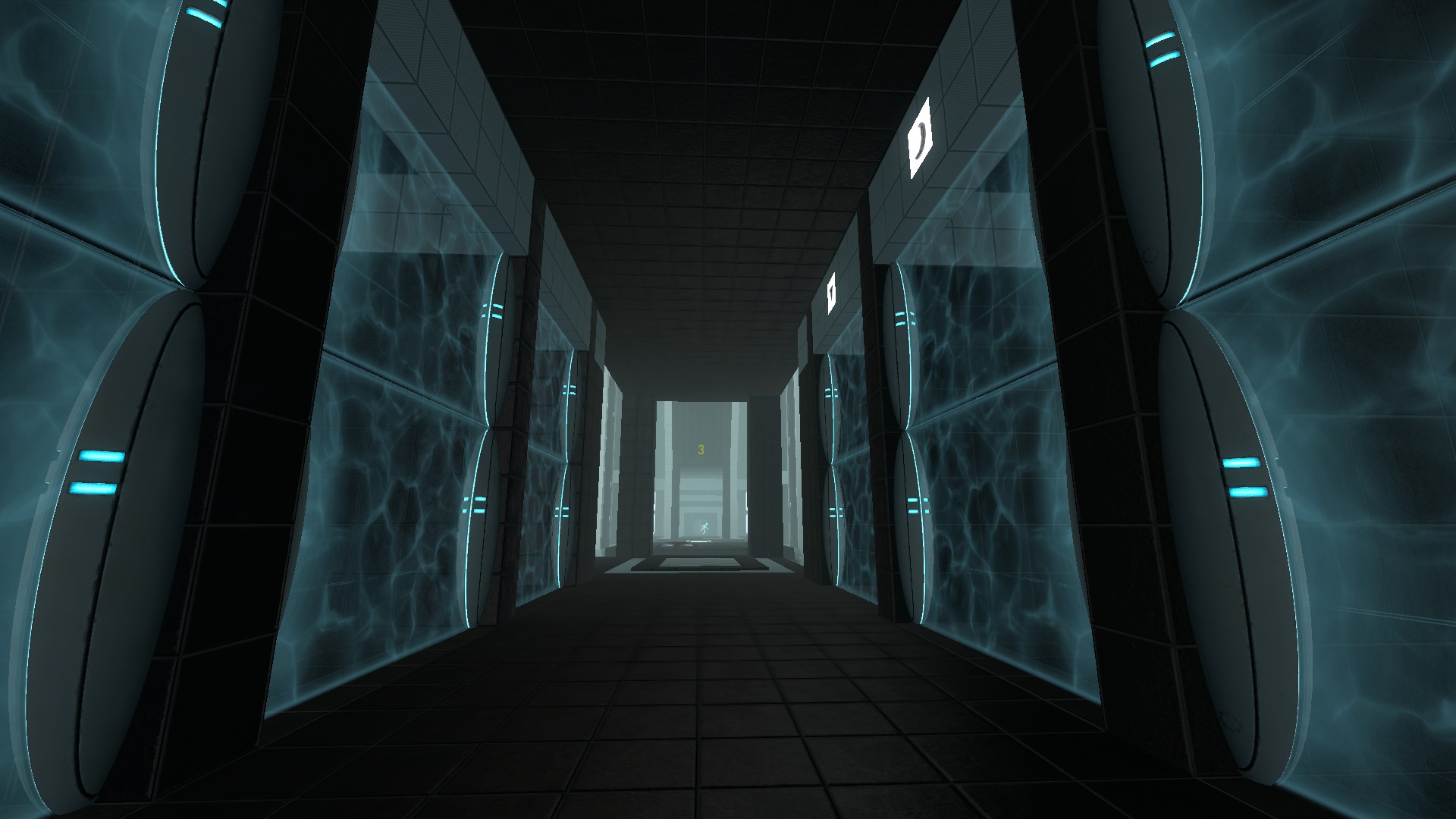 Maps by marKiu
Collection by
marKiu
A collection of all my maps! Have fun playing them... If you're getting stuck at some point please check out the Thinking with portals forum for solutions or hints. Good Luck marKiu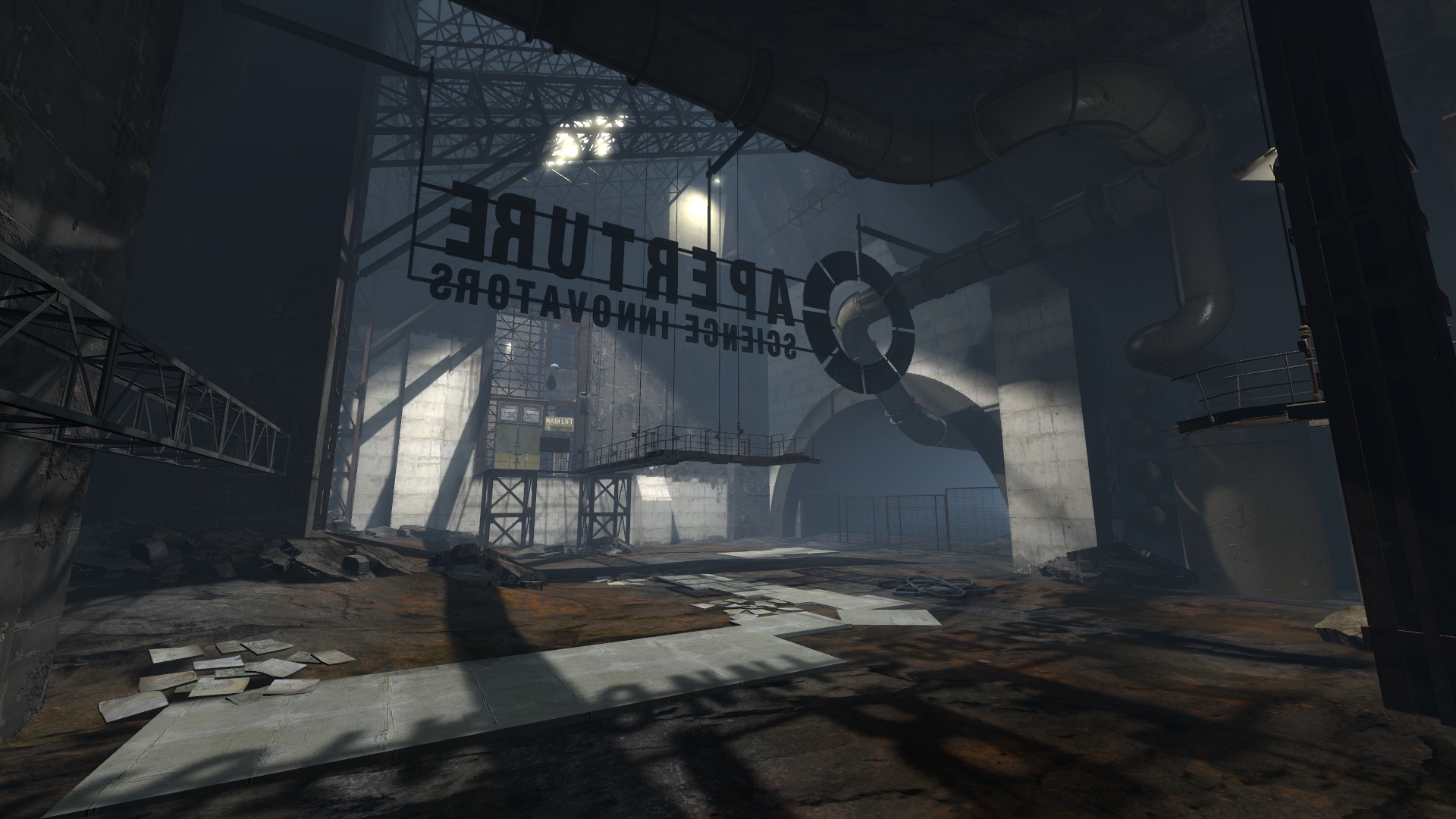 Cave Johnson's Lost Chambers
Collection by
mikebeza
Travel back in time to "Old Aperture" and explore the Lost Chambers that Cave Johnson could not test because they were too dangerous!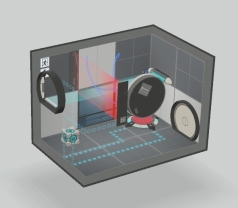 Tiny Maps
Collection by
KennKong
Good Things Come in Small Packages These puzzles have the most elements in the smallest spaces. Most are easy, but not all. Have a little fun!
Aperture Mazes
Collection by
The Cube of Hearts
Aperture mazes is a collection of maze puzzles. Each maze has different elements and focuses. Some mazes may focus on the errie feel, while others may foucus on the puzzle aspect, and some will just be about aimlessly wandering around (okay, I will prov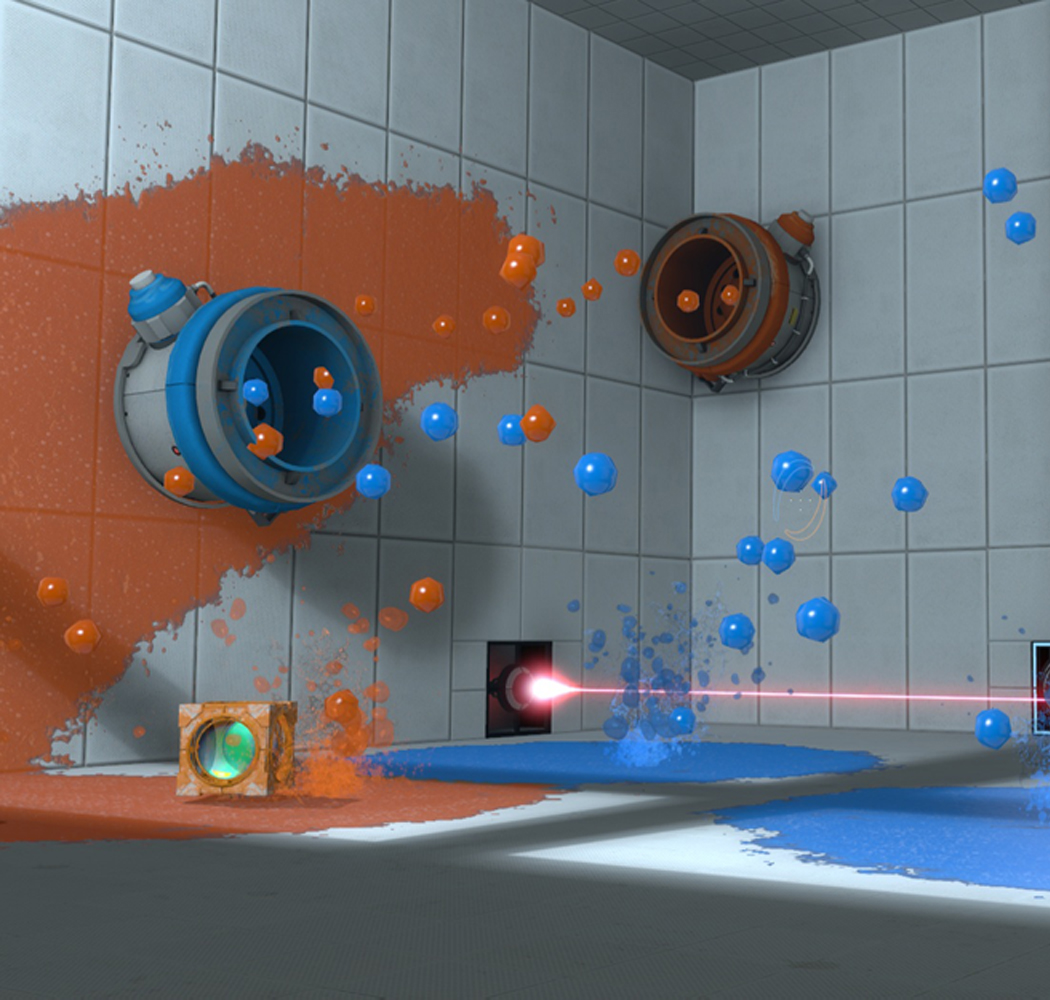 Gel 'n' Laser
Collection by
mice304
Gel and laser. That's all I can say. It's not very hard test but you can play it just to kill time. Have fun!
Footnotes
Collection by
Solid Jim
Compact, brief and simple - but there may be more to these tests than meets the eye. Possibly.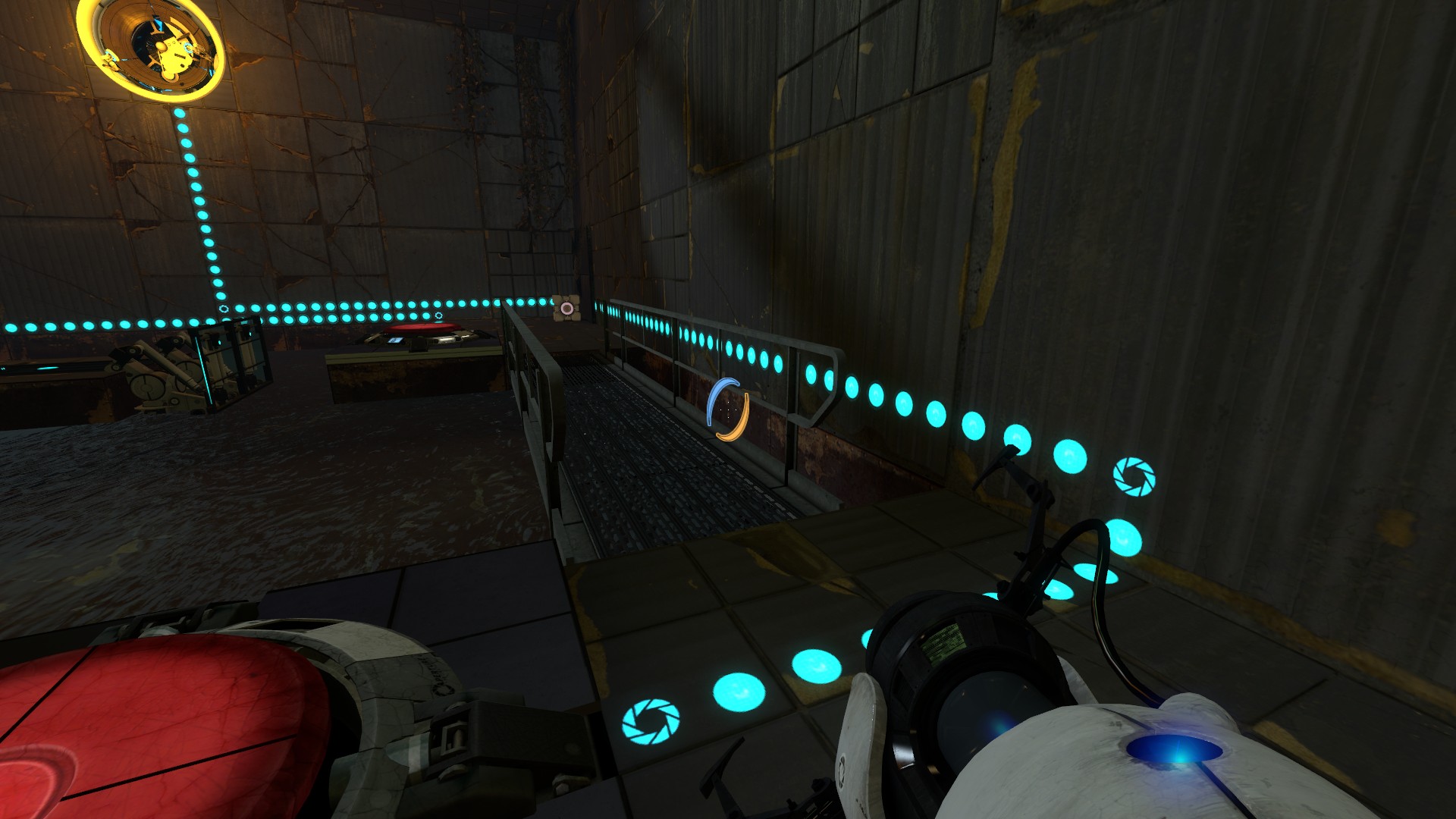 Prettiest Maps I've Found
Collection by
KennKong
Sometimes you just want to stop and smell the flowers.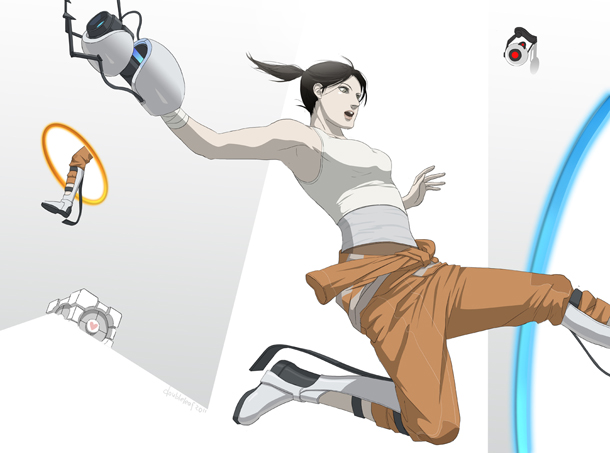 Fast reaction
Collection by
FrozenStriker
Be fast, don't stop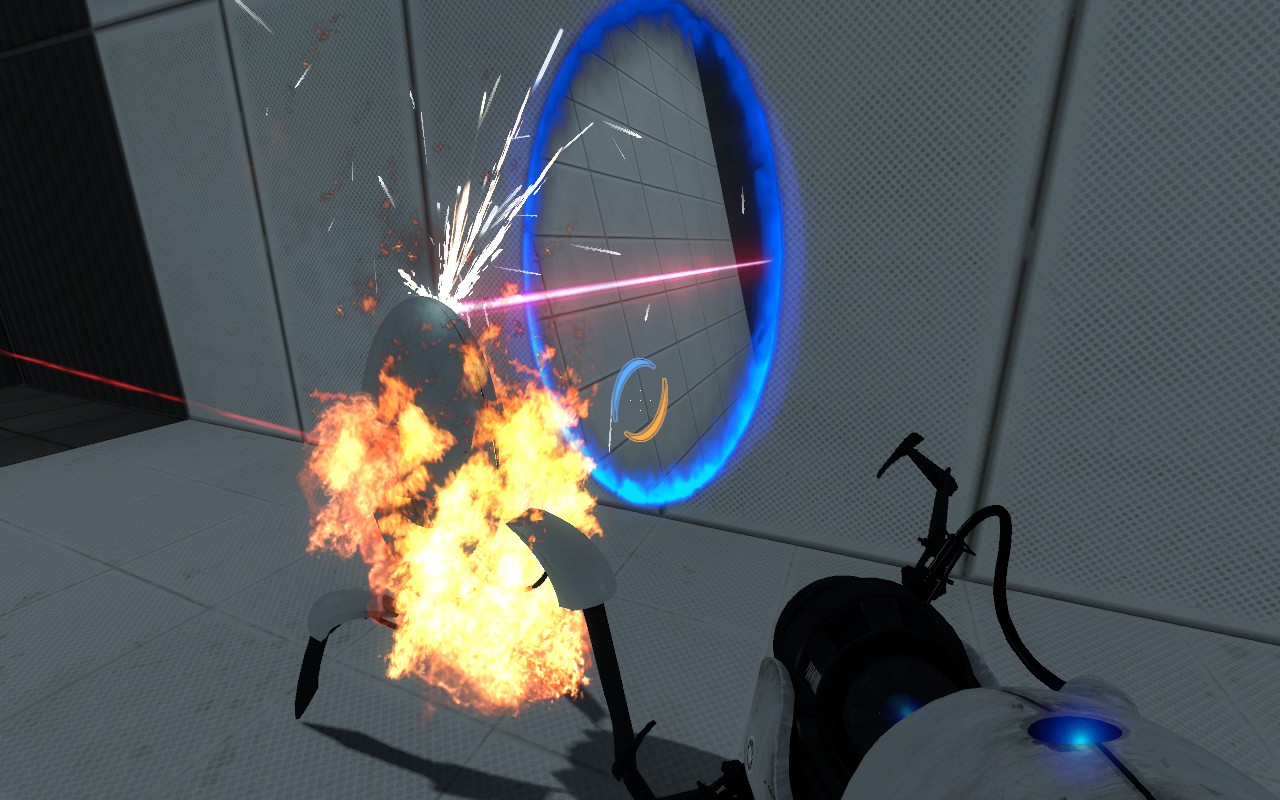 Co-op Android Ranges
Collection by
PortablePorcupine
A couple of Android Ranges I made for Co-op.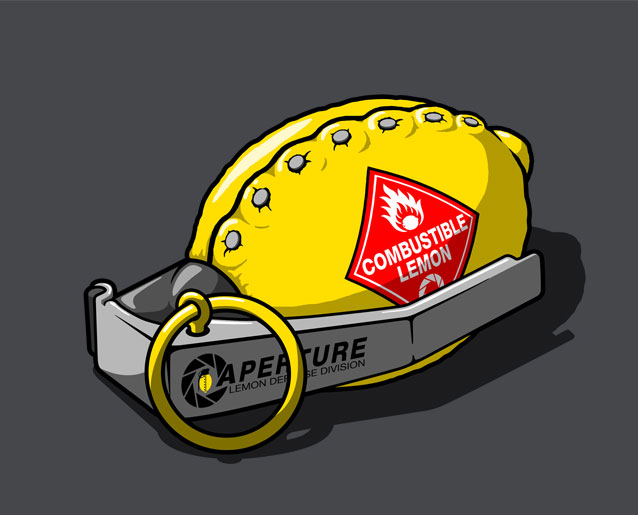 Turrent chambers
Collection by
Combustibl3
Can you be still alive?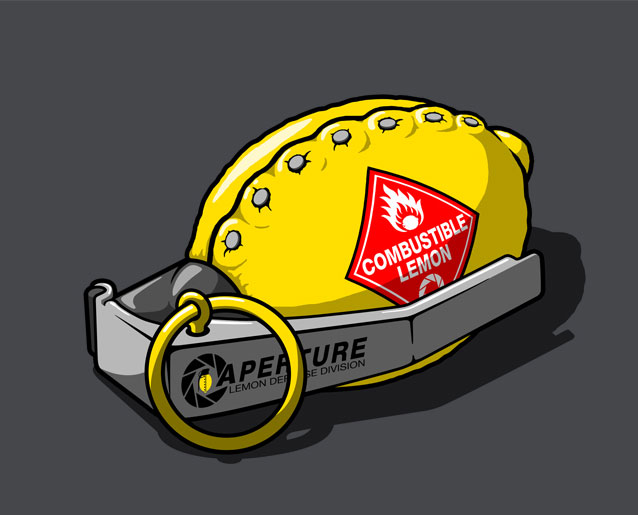 My beginning chambers
Collection by
Combustibl3
They are simple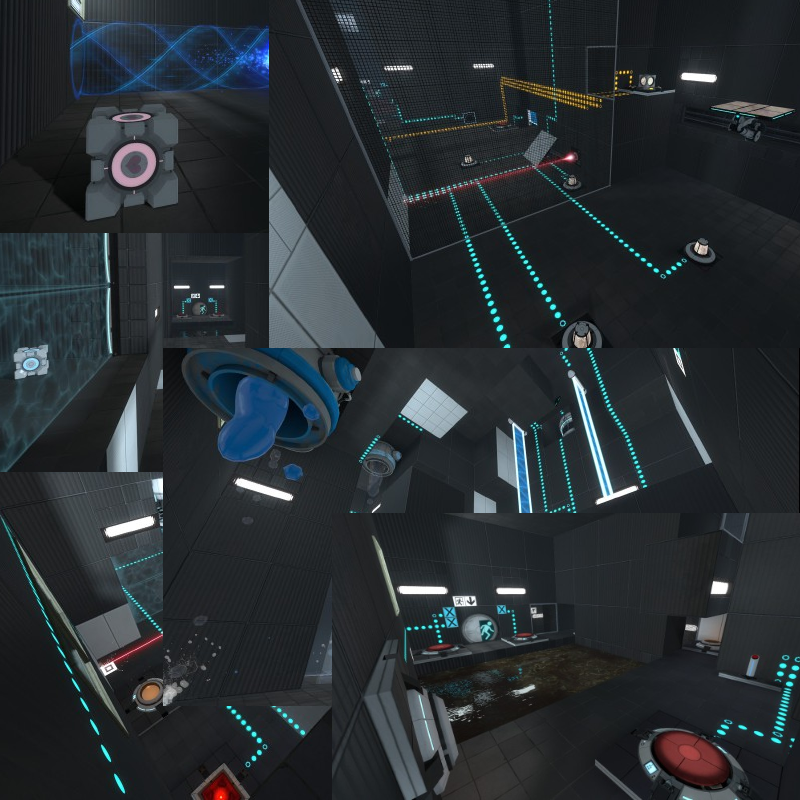 HLN's chambers collection
Collection by
matthewhln
This is the collection of my chambers Some of my earlier map (2,3) have little bugs and cannot be fixed Please have a look at the description first ---------------Update------------ [6/6/2013] All single player maps had been published [6/6/2013] Seq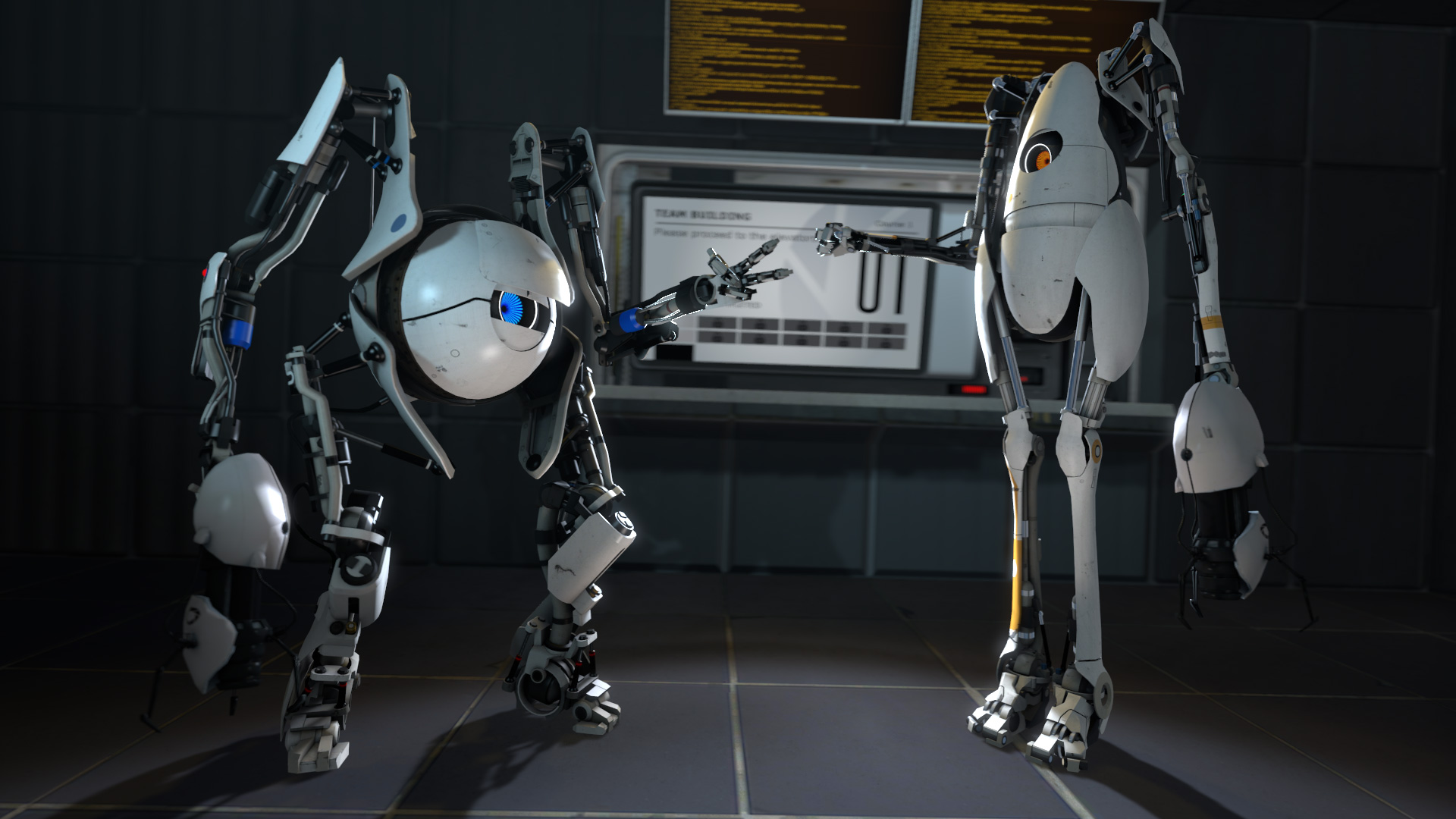 Hidden exit!
Collection by
Fatalys93
Per ora sono 4 test di cui 3 difficili! :D
Triggernometry and Other Bee Mod Maps
Collection by
UbuntuRox104
Welcome, if you want to play these, I highly suggest getting the Bee Mod first at www.portal2backstock.com/bee Triggernometry: The Enrichment Centre is required to remind you... <Hey, is this thing on? Okay. I shouldn't really be telling you about this,
Custom Music Contributions
Collection by
vanSulli
These are workshop submissions that I wrote custom dynamic interactive music for. Fun stuff.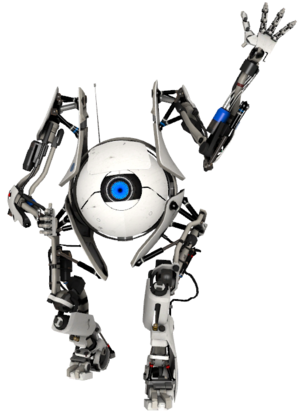 The Four
Collection by
jolde daggle
It is always revolved around four cubes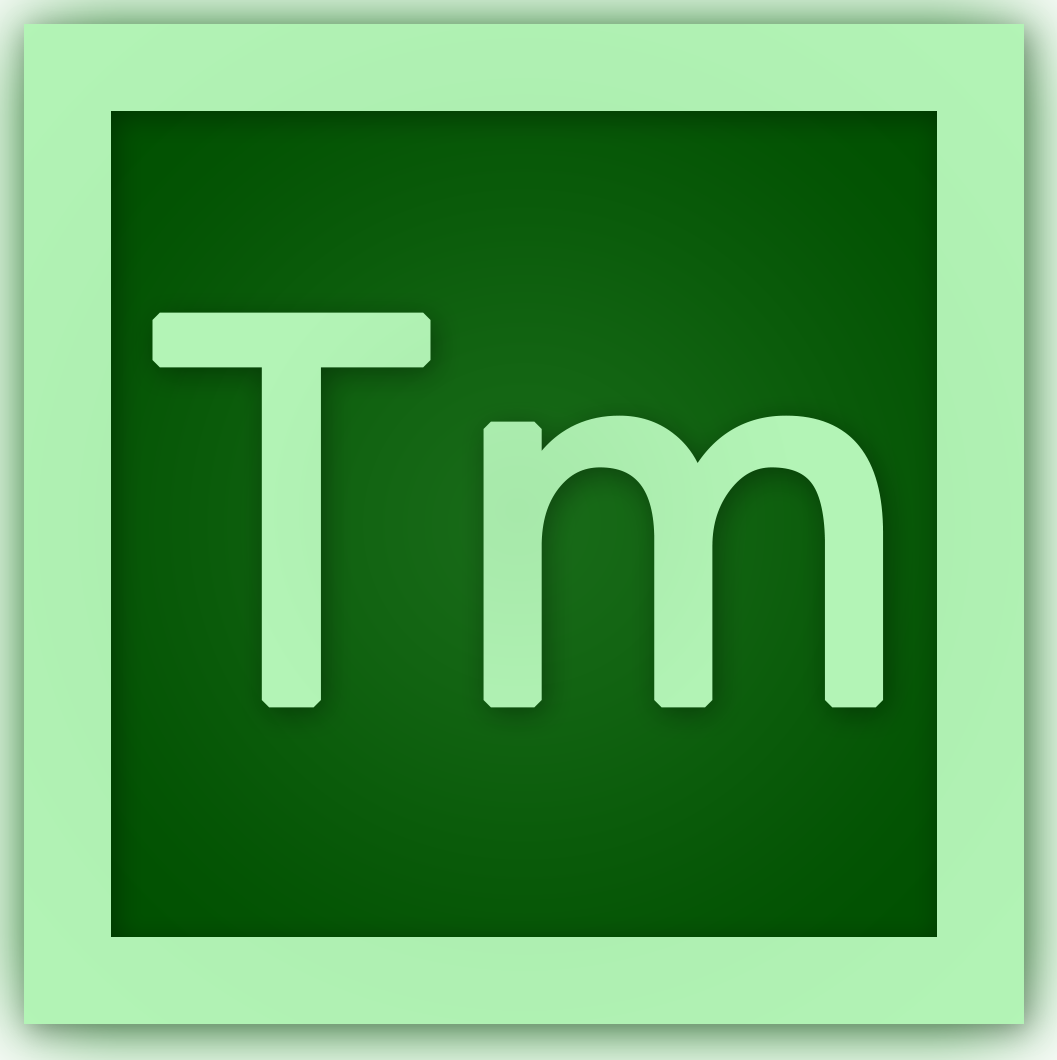 Testing Initiative T94
Collection by
timmc94
Aperture Science Testing Course T94 is comprised of 20 chambers, placed in an order that is meant to progressively get more difficult as you go on. Many of the chambers share characteristics that can help you anticipate the solutions, yet every course is u
Underground Ideas
Collection by
Vikent8
Looking for idea for your Portal 2 new-awesome-great-wonderful map? Well, Underground Ideas is perfect thing for you! Here you can learn some new things for Portal 2 Puzzlemaker. - requires BEEMOD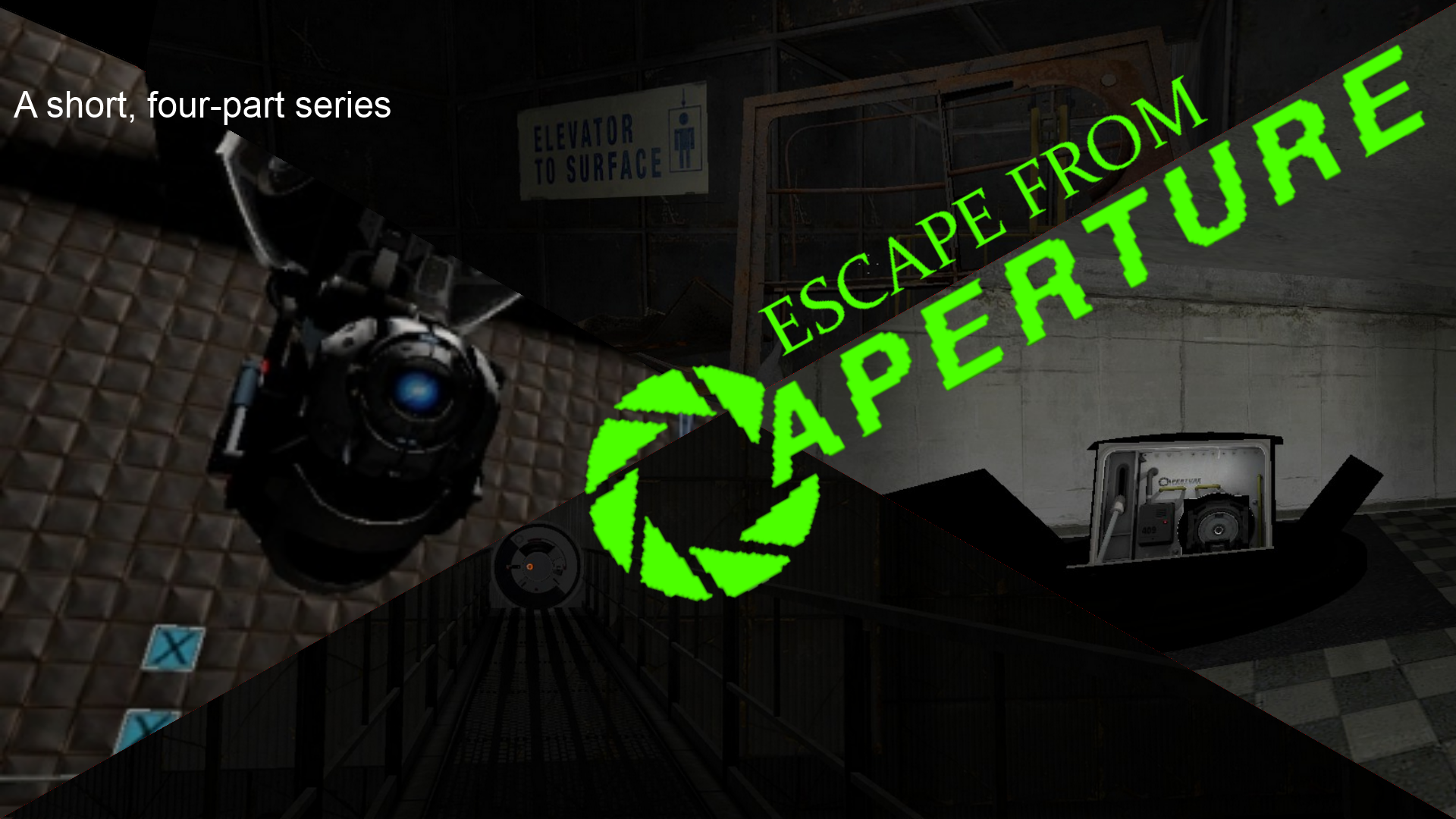 Escape from Aperture
Collection by
Anachronistic ALLOS
[ PLAY THE REMAKE INSTEAD! http://steamcommunity.com/sharedfiles/filedetails/?id=476097276 ] In another multiverse, you are Mark Bendest, a test subject who volunteered at Aperture for an experiment to turn people into three-dimensional manifestations o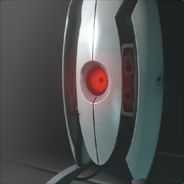 Rise of the Turrets
Collection by
Samwich
testing contines in the enrichment centre after the events of portal 2 but behind the scenes rouge turrets and franken cubes are up to something... easter eggs in every level (or side quests)!!!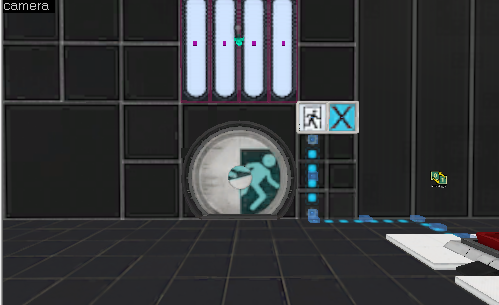 M_tests
Collection by
Anna
M_tests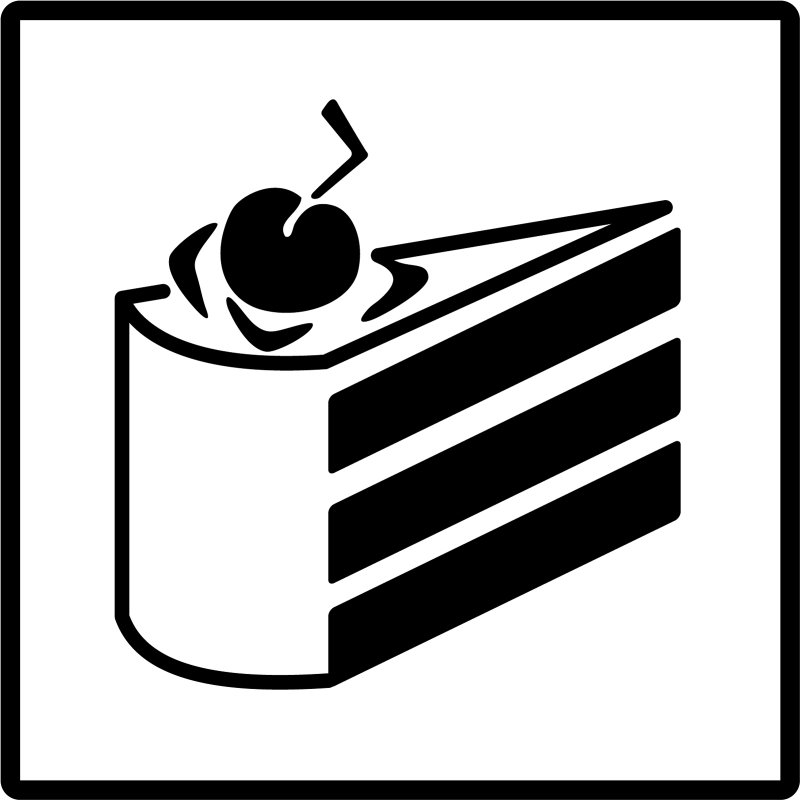 New Beginnings
Collection by
dragons1blood
My first chambers.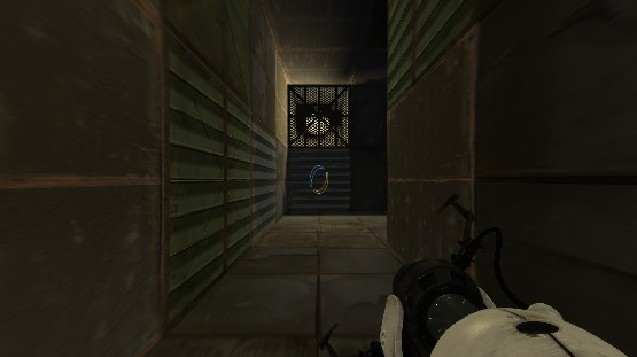 From underground to surface by Ashkore Dracson
Collection by
Shadow
Just gathering the maps done by Ashkore Dracson, entitled From underground to surface.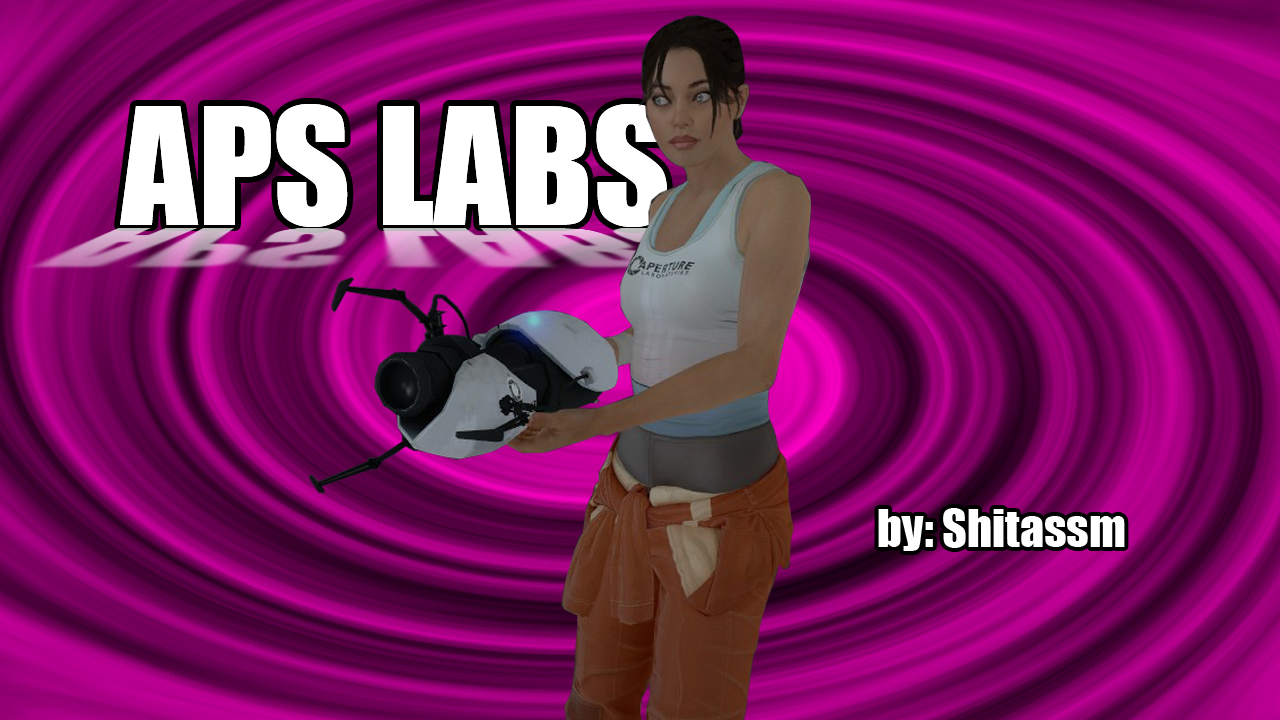 APS LABS
Collection by
BuddyRoach
Welcome to Aperture Paranormal Science. APS LABS. Scary Powers.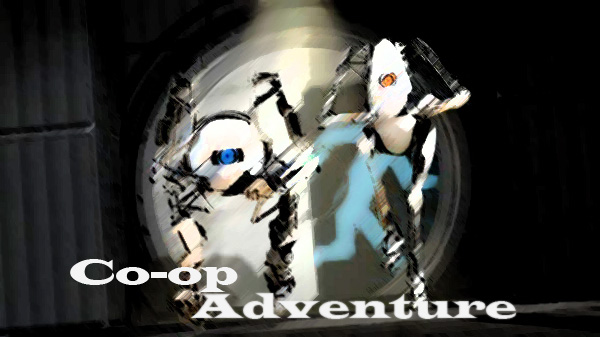 Co-op Adventure
Collection by
VOX_43ab
This collection includes the three parts of >Co-op Adventure< maps. Awesome testchambers with secrets.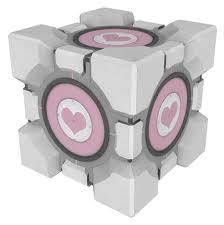 Creations
Collection by
Just Nutty
It is all the creations in one awesome collection it includes Creation,Creation 2,and Creation 3. All of them proboly have different ways to solve them (not sure about 3).Can you find the all in this new awesome collection?
Security Protocol feat. R03|\|793|\|U5
Collection by
UbuntuRox104
Security Protocol ----------------------------------------------- SECURITY PROTOCOL ENGAGED Please note that all Aperture Science employees must evacuate within the 6 minutes of warm up. All neurotoxin generators become fully operational after everyo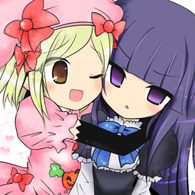 The Lambda Cooperative
Collection by
Lambðaðelta
The Lambda Cooperative is a collection of testing chambers designed for two players by the Lady Lambdadelta herself, creator of such singleplayer chambers as "The Lambda Chambers", "Lambda v2.0" and "Squarefall".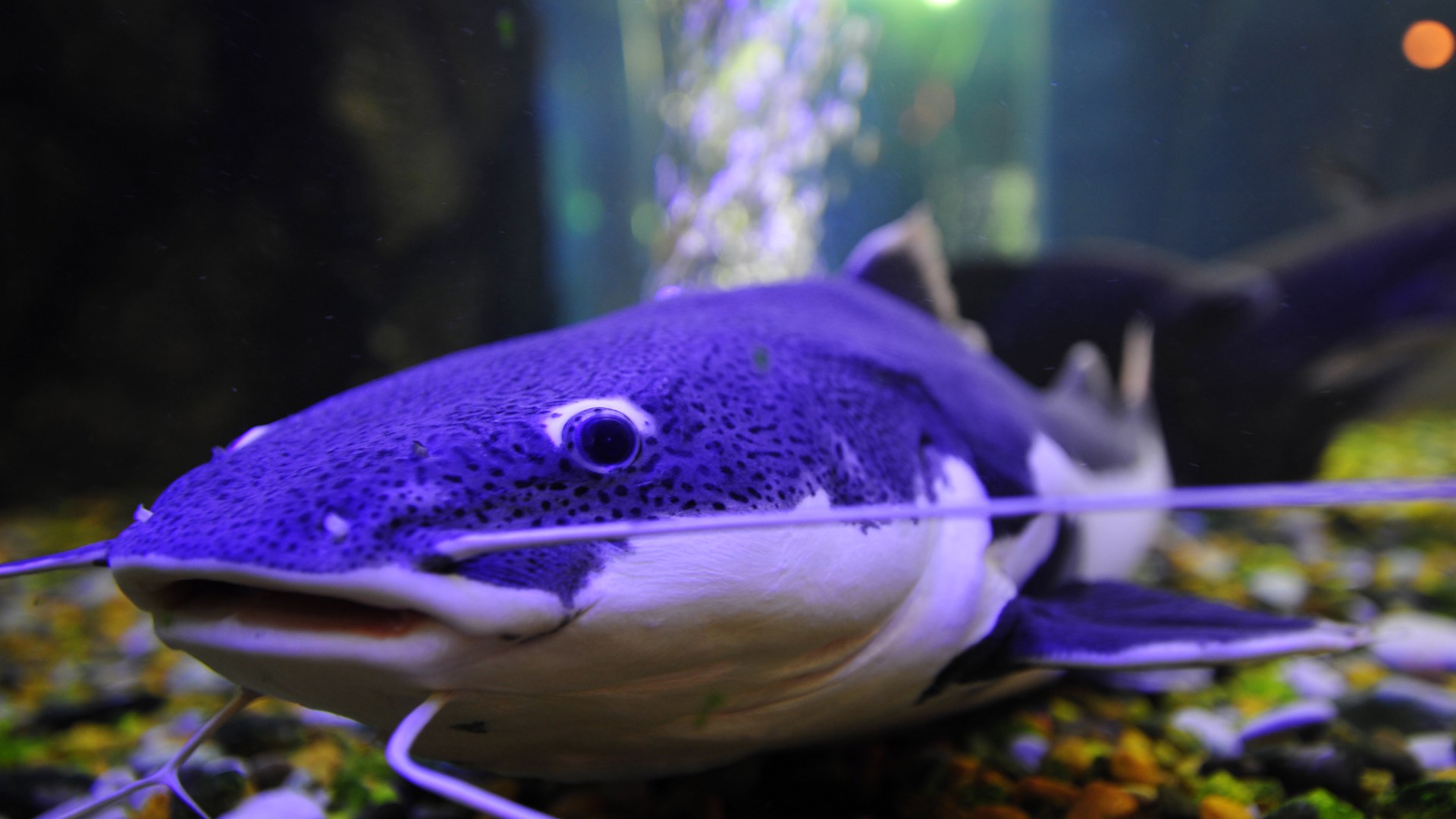 Conversion fun
Collection by
ĐĖĄĎМĂŊ <<AD>>