Showing 1-30 of 5,392 entries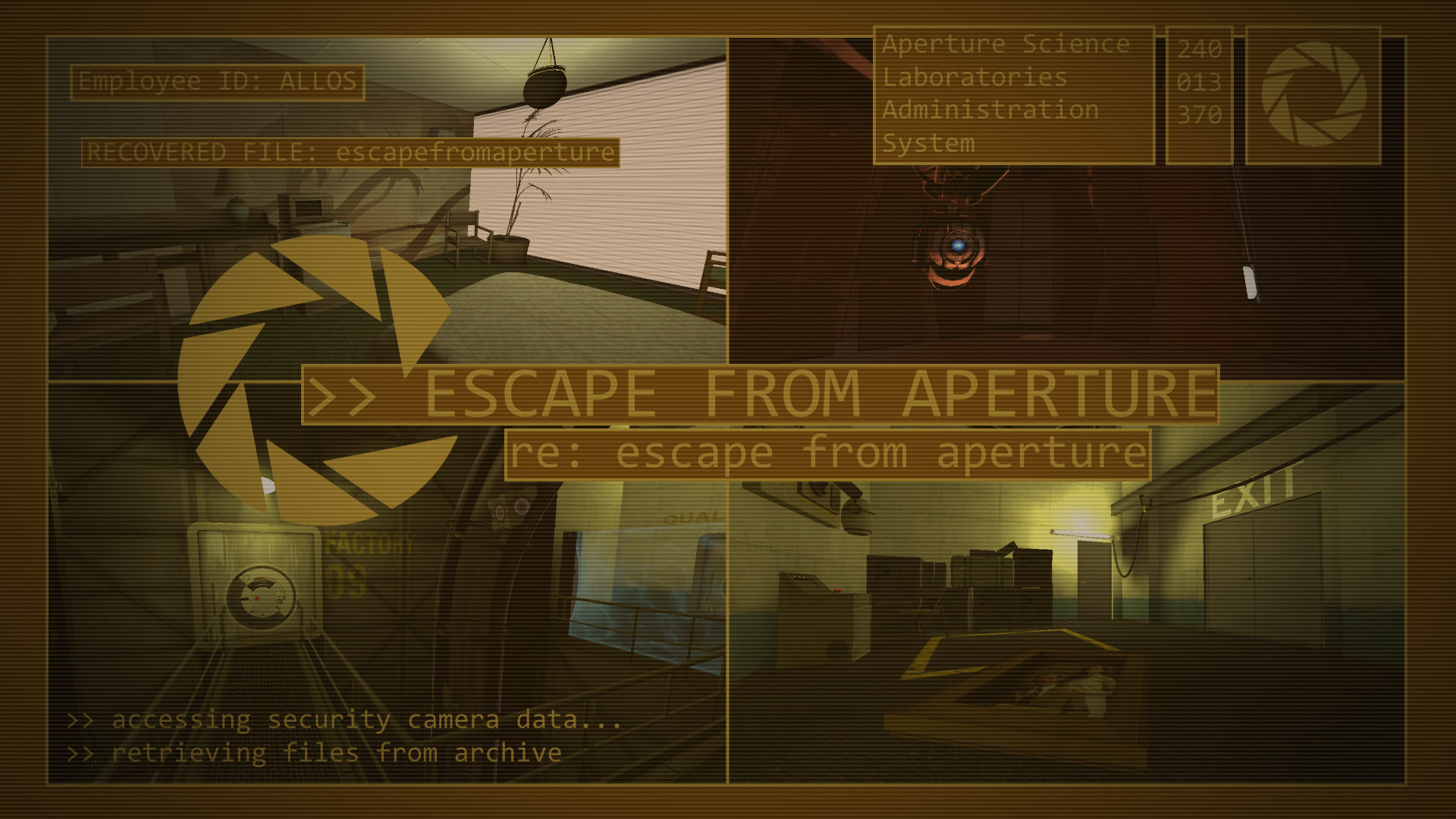 re:Escape From Aperture
Collection by
Anachronistic ALLOS
A remake of my classic series Escape From Aperture, made to look moreso proper than it did before. You are a test subject named Mark Bendest, and you must Escape from Aperture! I spent a long time remaking the Escape from Aperture series as my las...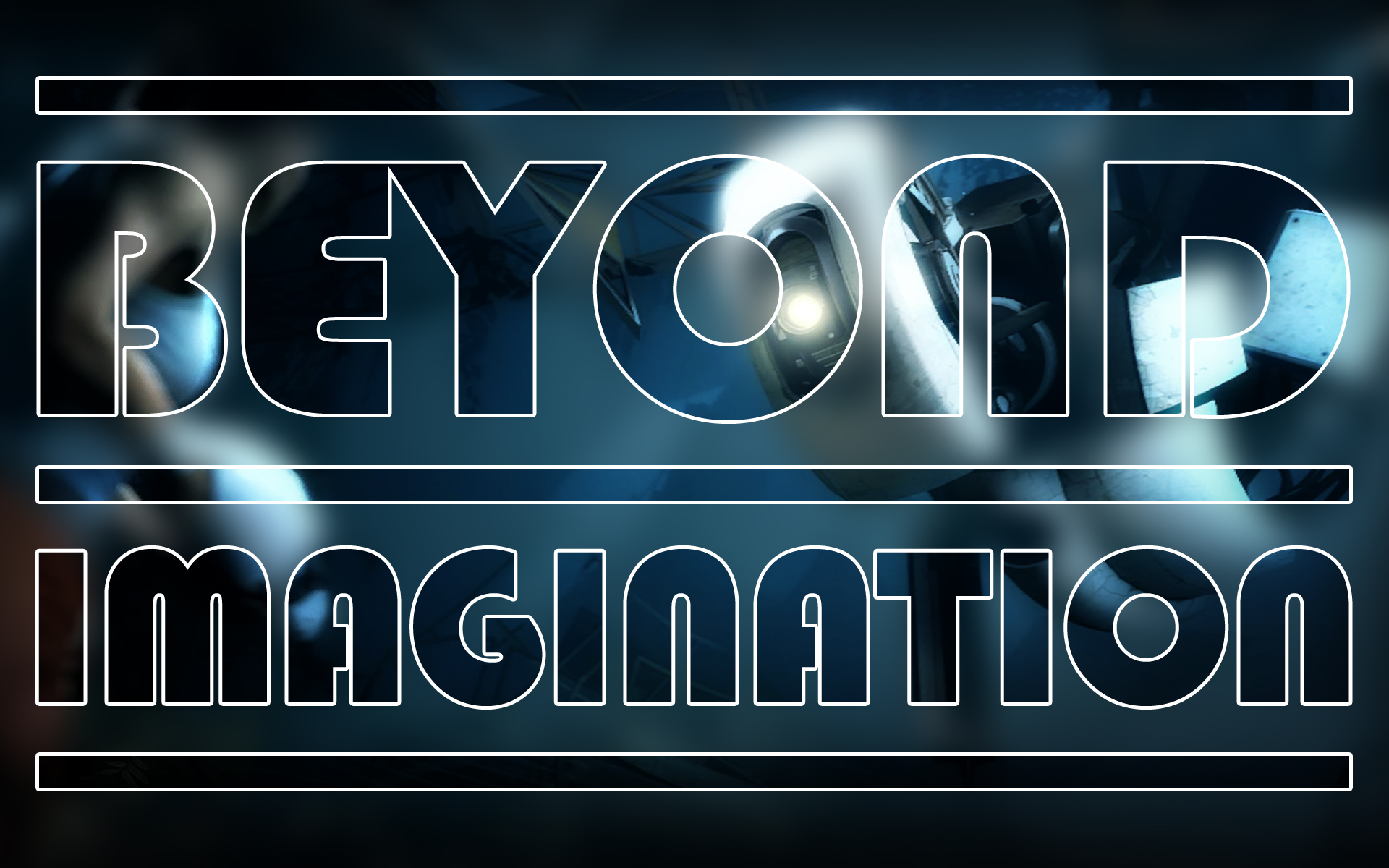 [COOP] Beyond Imagination
Collection by
DrFauli
Beyond Imagination - think outside of the box! What might look like a paradox at first, can be solved in another more complex way. - map series with estimated difficulty: hard - no ninja skills and no strafe jumps needed - no bugusing, no gl...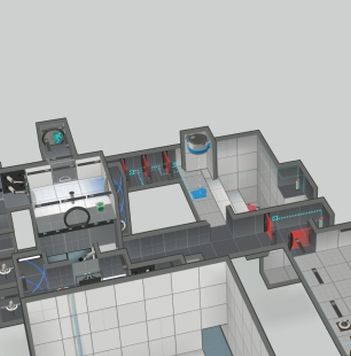 Zocker's test chambers Set 1
Collection by
ǝxǝ˙ɹǝʞɔoz
A set with 2 easy, 2 medium, 2 hard and 2 expert chambers. You don't need to play them in a special order! ENJOY!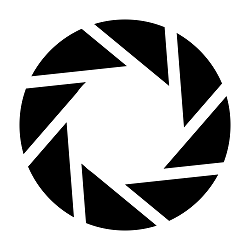 Lost Memories - A Portal 2 Map Series
Collection by
peef
Lost Memories is the story of an amnesiac Aperture employee from the 80's who was chosen for testing, then later placed in stasis. When the bots found him, his memories were slowly being locked away deep inside his brain. A special testing course was then...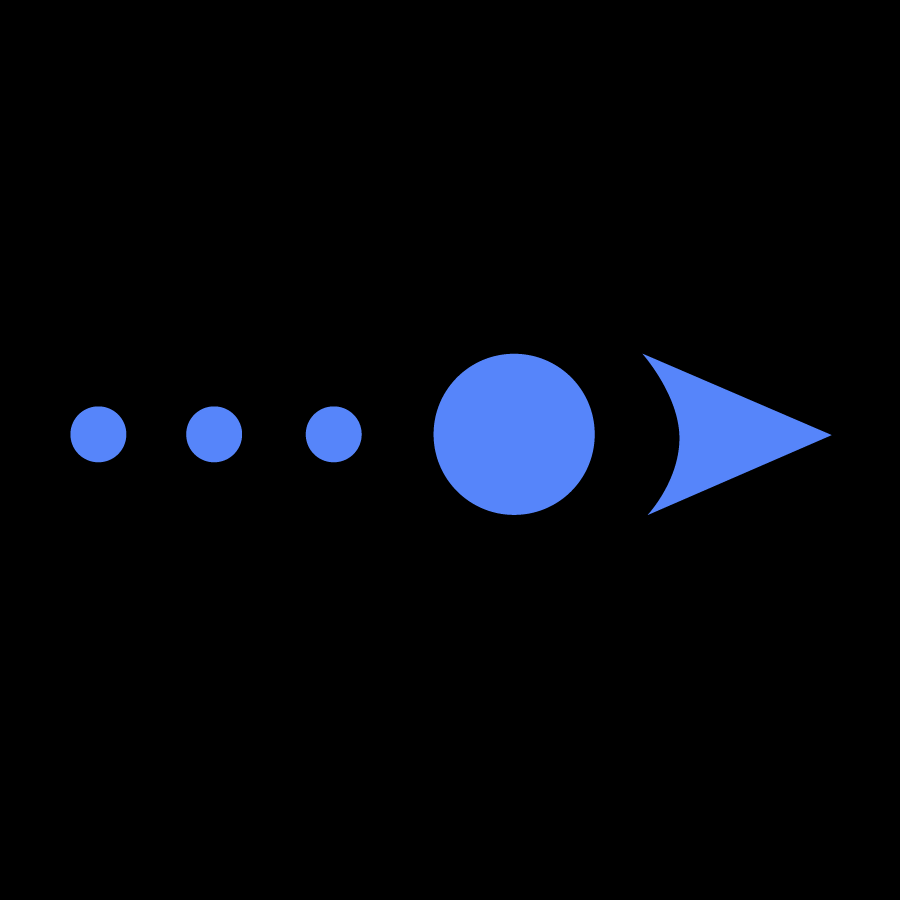 LRR Community Levels
Collection by
[TMC] Admiral Memo
This is a list that Paul can subscribe to for his Portal 2 Stream. Also for LRR fans in general.

Almisuifre's Logical Chambers
Collection by
Almisuifre
My "Seal of Aperture" chambers. In which difficulty often involves finding out a simple solution. I hope you'll enjoy, as much as I enjoyed creating them. Feedback appreciated, thanks for playing !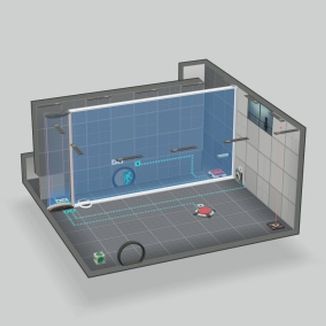 Zocker's test chambers - HARD
Collection by
ǝxǝ˙ɹǝʞɔoz
All HARD chambers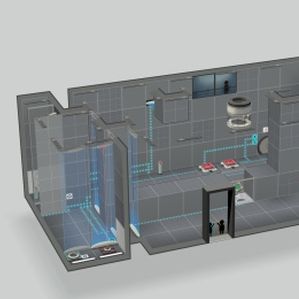 Zocker's co-op chambers
Collection by
ǝxǝ˙ɹǝʞɔoz
Cooperative operative!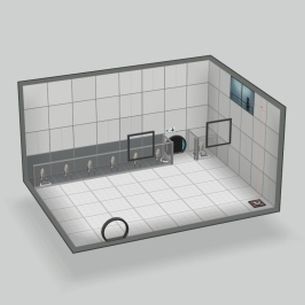 Zocker's test chambers - EASY
Collection by
ǝxǝ˙ɹǝʞɔoz
All EASY chambers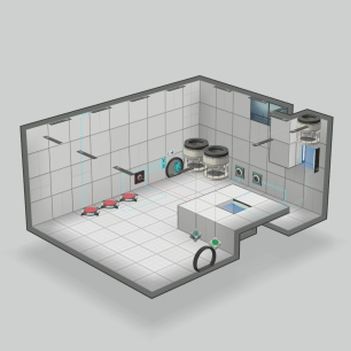 Zocker's test chambers - MEDIUM
Collection by
ǝxǝ˙ɹǝʞɔoz
All MEDIUM chambers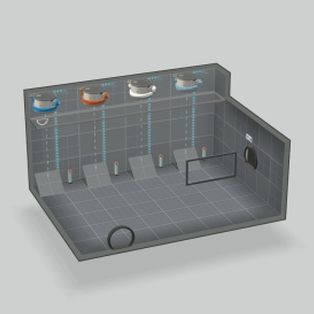 Zocker's test chambers - EXPERT
Collection by
ǝxǝ˙ɹǝʞɔoz
All EXPERT chambers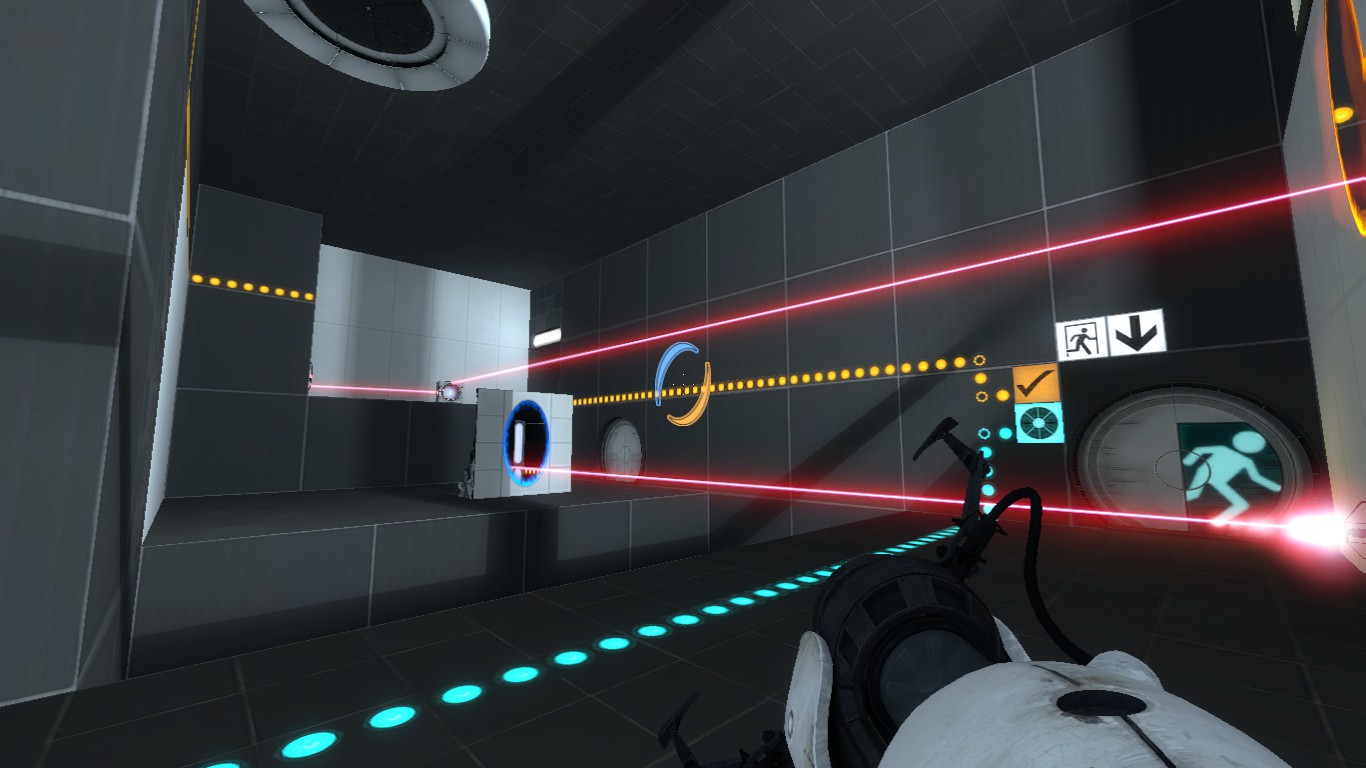 QueuED's Puzzles
Collection by
QueuED
QueuED's Portal 2 puzzles collection.

UpsY LVLs
Collection by
camille.soyer01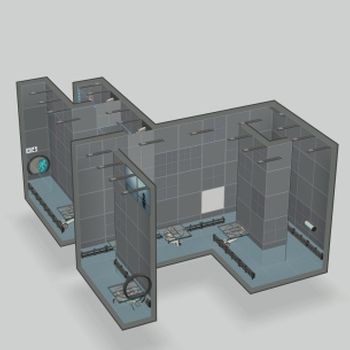 Zocker's jump chambers
Collection by
ǝxǝ˙ɹǝʞɔoz
Just jump don't think!

la série des réflexions
Collection by
jayrock'n'roll
voici mes 3 premiers tests et bientot s'ajoutera mon quatrieme test :longue réflexion plus dur et complexe que les autres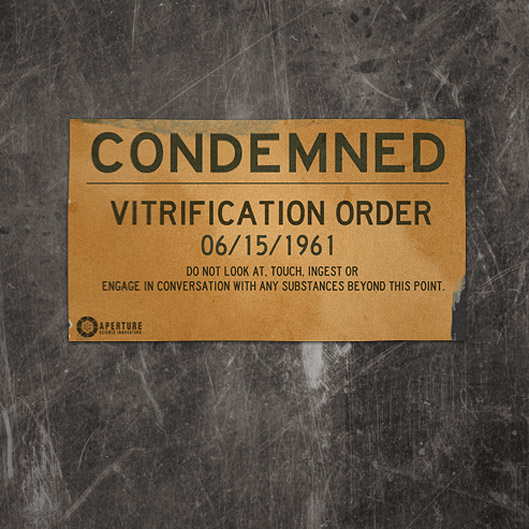 Volume 3: Forgotten
Collection by
ChristianG
Beneath the ruins is life. Not real life, of course. That hasn't been in Aperture Science since Chell left the facility. Turret life, robot life, element life! That's the life I'm talking about. The following chambers may have music attached to the beginn...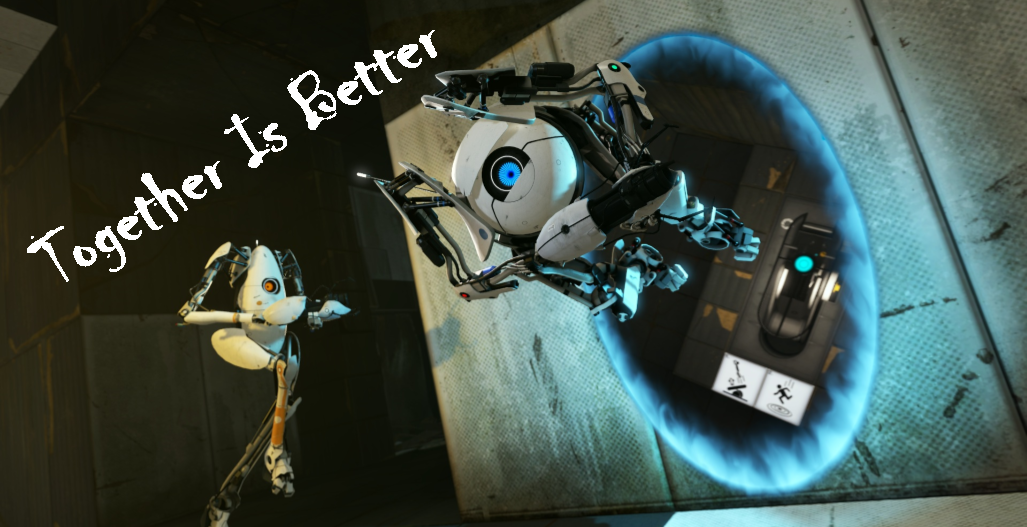 Together Is Better
Collection by
Skate96
Together Is Better: Get all "Together Is Better" chambers with one click. New chambers are coming soon. Follow me to be always up to date. Good luck and have fun. Please give me a feedback in the comments.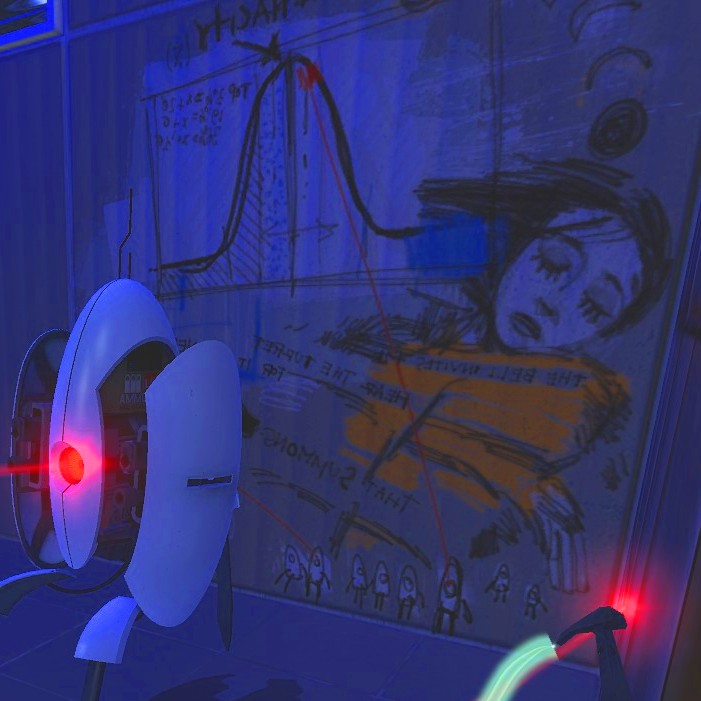 Countdown to Extinction (Director's cut)
Collection by
jk7201
This is a special version of the Countdown to Extinction collection. It contains the original maps plus some extra stuff. The difficulty increases as you proceed, so following the suggested map order is highly recommended.


BetaSpark.UK Portal 2 Level(s)
Collection by
BetaSparkUK
A series of levels created by BetaSparkUK for the BetaSpark.UK community to test out. This map is one of many maps released by BetaSparkUK! Why not subscribe to all future releases and much more? Head to his profile and click subscribe under Workshop item...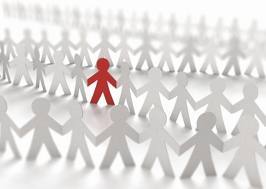 CO-OP SPECIAL STORY
Collection by
[ES] Desperado
HERE WE ARE

[COOP] Brainteaser
Collection by
DrFauli
Very difficult logic puzzles which require only thinking with portals. - no extra skills needed; - no fast timing needed; Estimated blindrun playtime is over 45 minutes per map, altough you can solve each of them within 5 to 7 minutes, if you know ...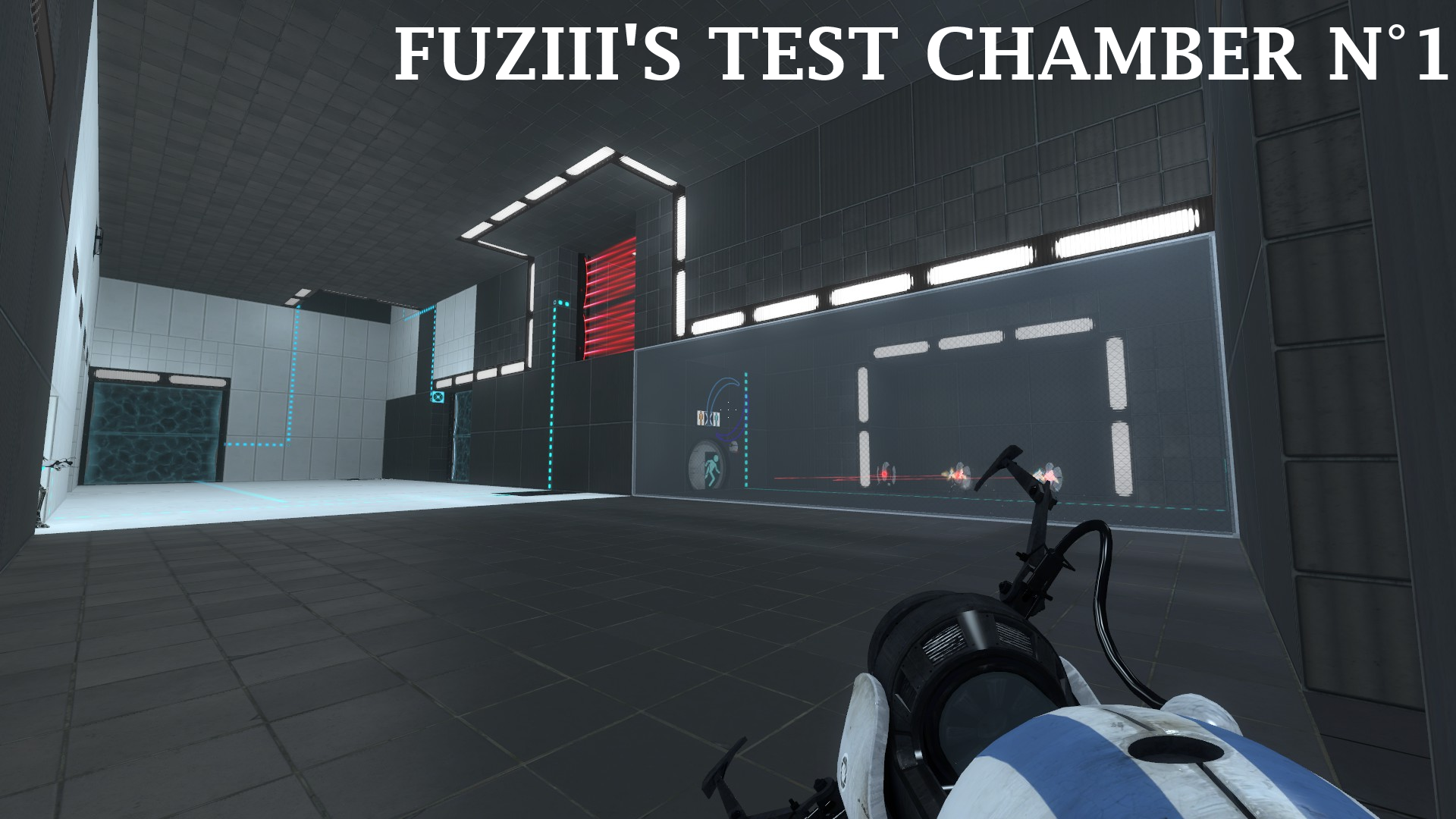 FuZiii's Co-op Test Chamber
Collection by
Le FuZiii
Collection of all Co-op maps i will make.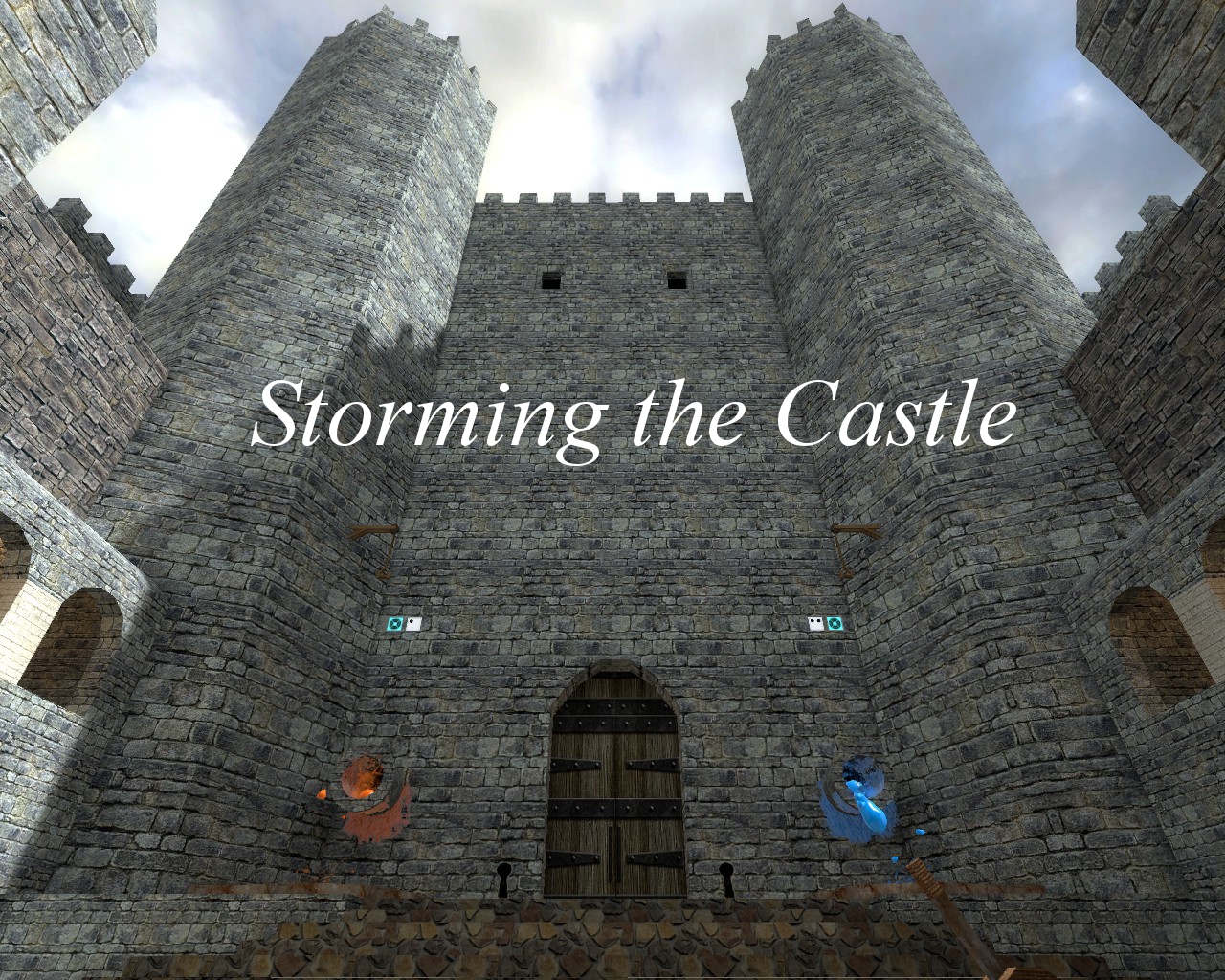 Stoming The Caslte
Collection by
[Baca]
Personality Cores Bruce and Dalton, are introducing Atlas and P-Body to the simulation room. This room will allow for simulated testing in any environment imaginable. Bruce and Dalton have decided to have Atlas and P-Body storm a castle for the simulation...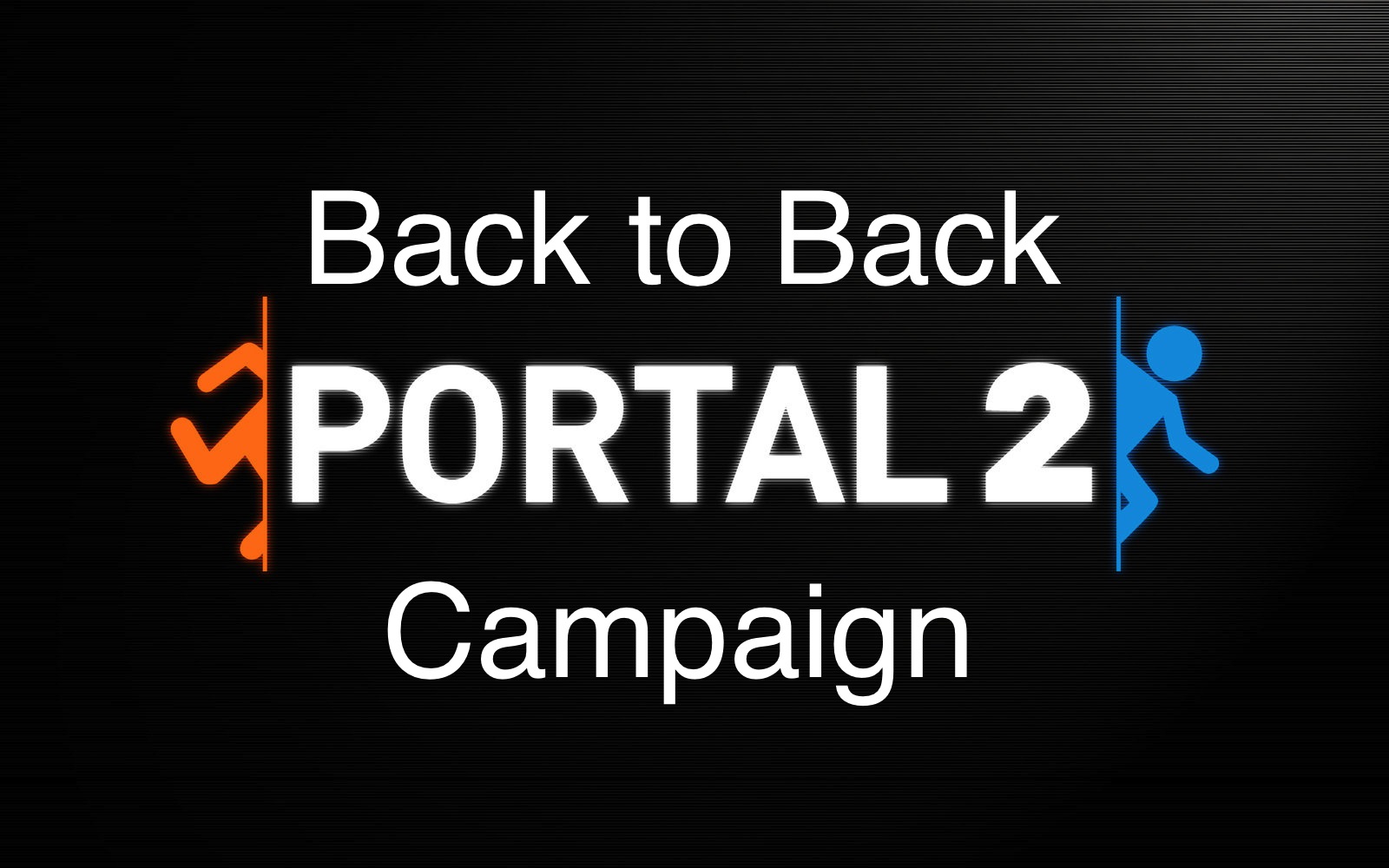 Back To Back Campaign
Collection by
Moysey89
Hi test subject's! Moysey89 here and back with a all new CO-OP adventure, in this campaign you will need each other every step of the way! so grab a partner and begin this epic adventure deep in the lab's of Aperture. i would rate this as easy/medium, obv...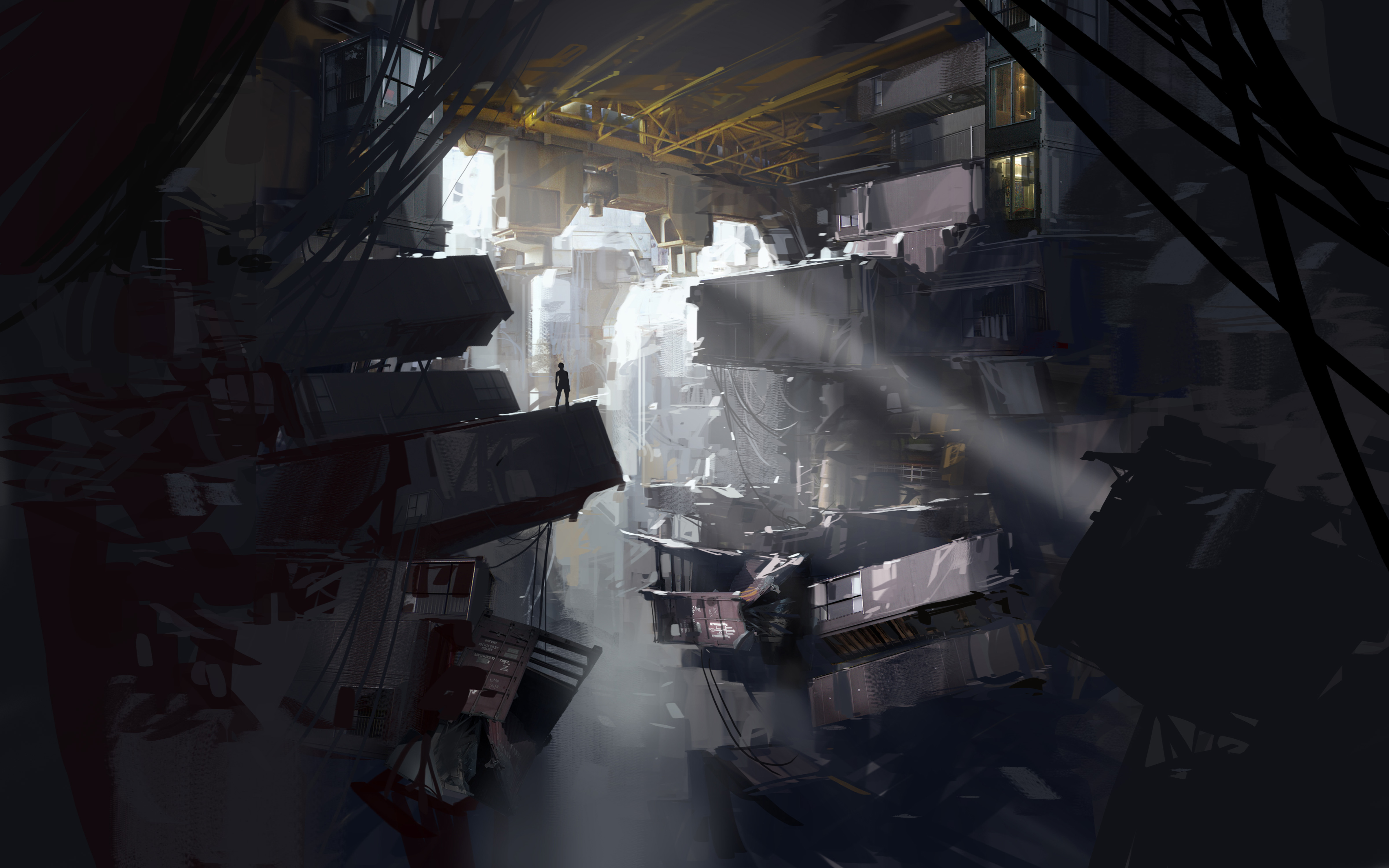 Best SinglePlayer Maps
Collection by
Ace Ryder
I know it's a lot but these are all, in my opinion, great quality single player maps.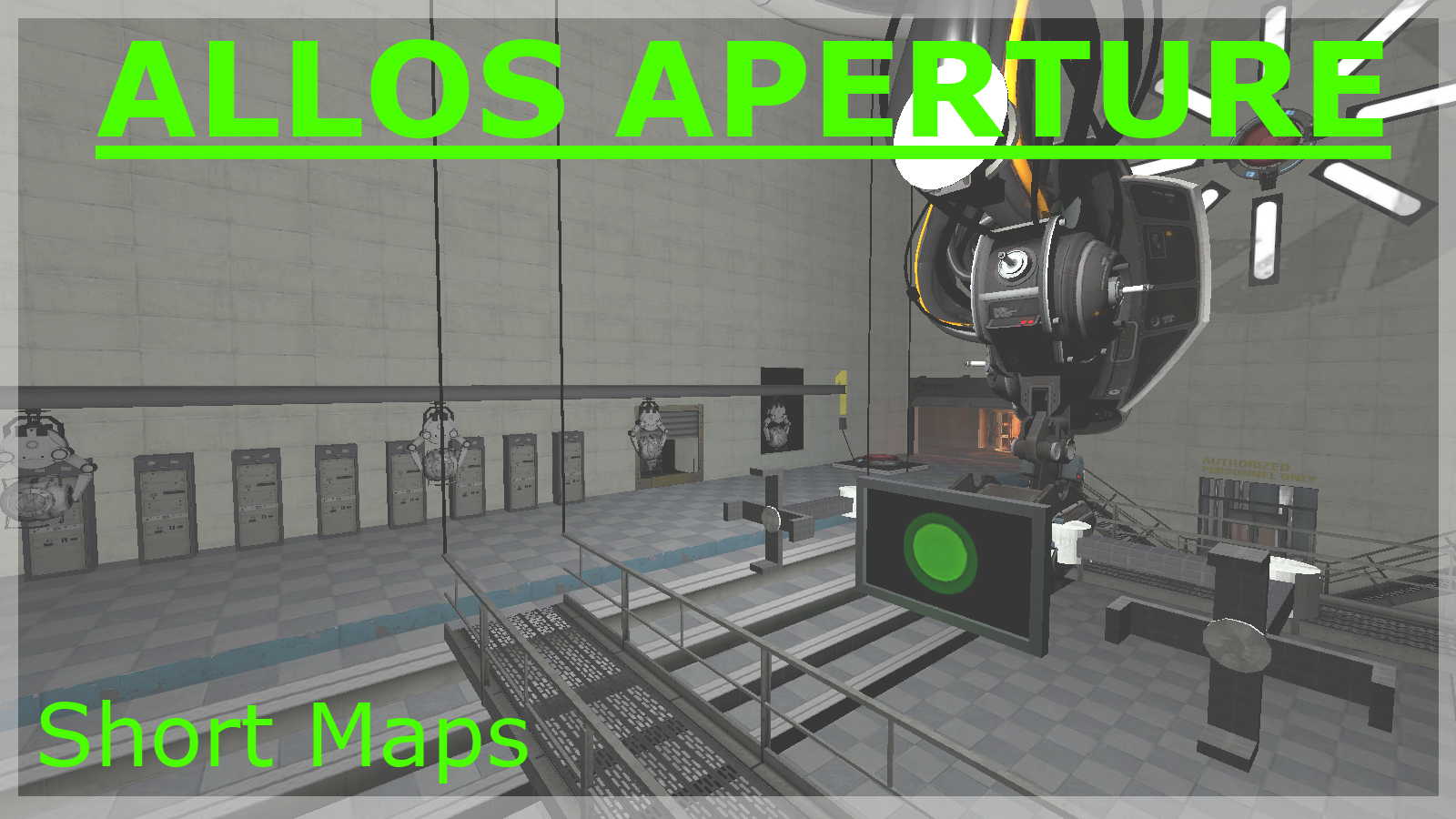 ALLOS Aperture - Short Maps
Collection by
Anachronistic ALLOS
A collection of my shorter maps, just to have them organized into one place.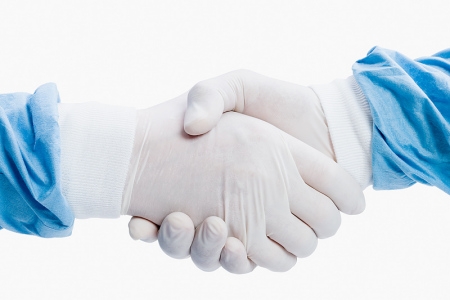 Scientific collaboration
Collection by
potemkinhr
A series of maps which require close 2-player cooperation to solve. The maps will feature several challenges which get progressively harder to the end, and every map will require the use of all 4 portals at some point.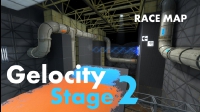 Gelocity Maps
Collection by
[UA] Stranger
...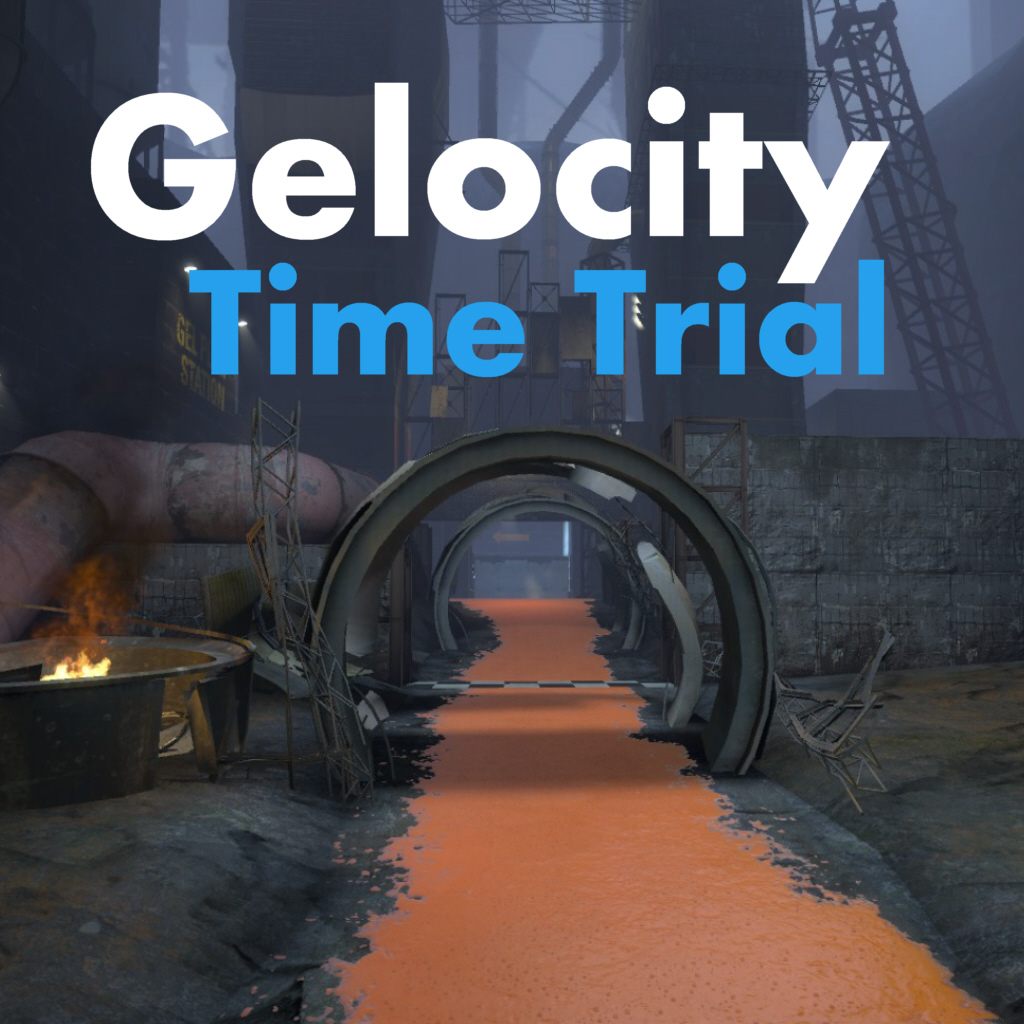 Gelocity Time Trial
Collection by
Raidix
A collection of Portal 2 race maps. The tracks are covered with orange speed gel and your task is to reach the finish line in a limited time.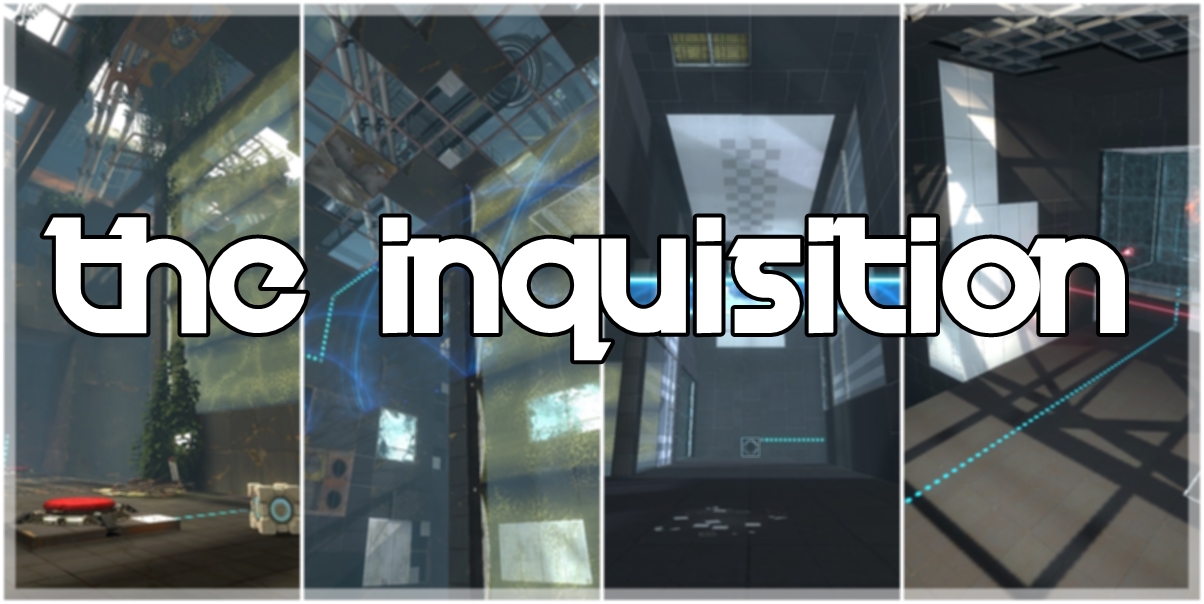 The Inqusition
Collection by
srs bsnss
Set after the awakening of GLaDOS, you are taken through a testing track involving the Matter Inquisition Field - a yellow fizzler that blocks portal shots, and destroys cubes, but doesn't close portals. The puzzles gradually get more difficult as you mak...