Showing 1-9 of 5,235 entries

Portal 2: Fyre Iron's Singleplayer Pack
Collection by
Fyre Iron #Combustable Lemon
Fyre Iron's Singleplayer Portal 2 Chambers Alone, bored, and got nothing to do? Pull up this ever-growing levelpack and do some simple challenges! Levels tend to be multi-step systems involving many simple tasks to open the exit gate. Levels are ...

krowlers
Collection by
RecNeT

BLU Laboratories
Collection by
Test Subject #0936
A testing track series only using the Blue portal gun. the BLU is not a typo, its a little reference to TF2's BLU team. Have fun!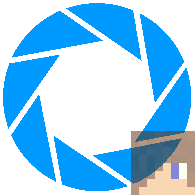 dadiko39's Chambers
Collection by
6Ɛoʞᴉpǝp
Here it is! All of my newly created chambers ready-to-subscribe in just one click! Enjoy!


Trevarthen
Collection by
Blackout549
my test chambers

Sam's lab collection
Collection by
Sam
Team work is always the key.Some chambers can be very tricky. More than one way to solve the puzzle. A lot FUN to play.Enjoy!!

N6's portal 2 tafe assignment levels
Collection by
Nova6
A collection of all the levels I made for my tafe assignment.

S.A.
Collection by
FLU
Hard maps!

A-MAZE-ing Collection
Collection by
nockscitney
Collection of portal puzzles where you need to navigate the maze and bring your cube / sphere safely to the end