Showing 1111-1140 of 7,345 entries

Frost Point
Collection by
teabiscuit
Concept + textures: foxclover (kheleksul.tumblr.com) Particles: horse_strangler Loading screen: leon jo (longai.deviantart.com) and foxclover (kheleksul.tumblr.com) Modeling: teabiscuit

The Saharian Tuareg
Collection by
Patosh
From the saharian land, has come the "Walking fountain" after commiting the crime of sorcery and being rejected from the Tuareg tribe. To expiate his mistake and retrieve his honor, he decided to give a service and become a support when needed...

Cloudburst
Collection by
Threepgood!
Part of a Storm Spirit set created for the monthly polycount competition. Check out the thread here for some of the other great entries; http://www.polycount.com/forum/showthread.php?t=117219 See you next month!

Black Diamond Set
Collection by
Dante™
In this set I tried to simplicity, and the modern trend to bring the subject. Archers need to moving fast and silent, and the aiming accuracy to be effective. I do not want to make overdressed set for Drow, because vain the force, if unnecessary and heavy...

Arching Supremacy Bundle
Collection by
Lennyagony
A small bundle consisting of the Arching Supremacy headpiece and Loadscreen. You can also watch the seven part time-lapse creation process on my Youtube channel, https://www.youtube.com/playlist?list=PLUC1Bxk825lBPav7E0EojgjaXQde2ji5d

Dame de Carreau
Collection by
Konras
One of the Sisters of the Veil. Known as Dame de Carreau. Bringer of mysterious, sudden, however fast and honorable death. No one was able to see Phantom Assassin and later live to tell the tail. Maybe one day the pattern after her deeds will be reveled a...

Tarantula Bundle
Collection by
Endrit

Axolotl
Collection by
Airborn_Studios
The loneliest outposts of the Sunken Isles lie just below the muddy surface of the great estuaries and rivers of the Drylander coast. Here, the spies and scouts of the mer people observe the world of men with watchful and suspicious eyes. The creatures th...

Dota Pit Season 3 Chest, Treasure of Bound Fundamentals
Collection by
Zipfinator
A collection of sets created for Dota Pit Season 3! Each purchase will increase the overall Prize Pool.

Wanderer set
Collection by
Vermilion Wlad

Tainted Seals Item Set
Collection by
Sorrows_Chains
He broke the seventh seal of the end of days, and as a results the lives of all sinners were absorbed into him. He is a walking apocalypse and wears the broken seals to send a message to his mutilators in heaven that nothing can stop him. http://www.po...

Frosty Blow Set
Collection by
Sebastian
Frosty blow set leshiy - Concept Art and Textures Sebastian - Models

Legacy of Midas
Collection by
GGGG
In the early years of King Ostarion Empire, he came upon the golden kingdom of King Midas. Ostarion knew that in order to expand his empire he would need wealth and no other realm had it in more abundance than that of King Midas, the man with the golden t...

Dark Sister
Collection by
maki attack
Members of the Dark Sister sect of the veil lack not only mercy but the gift of sight. Some speculate their eyes are removed at birth, some say they are blinded as punishment for infractions against the shadowy sisterhood. One thing is certain, their lack...

Stone Tranquility Set
Collection by
Zalak
Set for Earth Spirit

Harboured Assassin
Collection by
Hawf
Those who fish the oceans to death will only bring it upon themselves.

Her Grand Radiance
Collection by
Snowstorm
Her Grand Radiance is a 4-piece set for Spectre. Her Grand Radiance Part 1/5 Some Spectres strike from the shadows, hiding in the darkness before appearing everywhere at once, consuming all before them. But a Grand Spectre has no need for such su...

Highborn Reckoning
Collection by
Vextrakt
The remaining heir to dusty ruins, rage manifests upon Riki. Wearing the relics of his regal past, he hunts his family's betrayers and vindicates them of their crimes - with death.

Rikimaru Diffusal Blades
Collection by
Ўuri
Rikimaru Diffusal Blades

Merry Dota
Collection by
IGWTmenace
Men, take a best New Year of your life! Good mood, strong teammate and superior gifts! Happy!

The Lightning Rider Set
Collection by
AS3N
The Lightning Rider Set for Razor.

Solemn Garments of the Aeol Drias
Collection by
RobbieK1000
This set embodies what a prophesized Champion should look like. Regal, powerful, intimidating, and dangerous.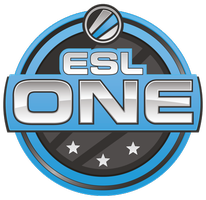 ESL One Frankfurt 2014 Compendium Stretch Goal Items
Collection by
bounchfx
This is a collection of items for the ESL-One 2014 Compendium tier rewards. Base prize pool is set at $150,000 The tiers are as follows: Tier 1 - Battle Booster - $150,000 - UNLOCKED! Tier 2 - ESL One Frankfurt loading screen - $160,000 - UNLOCK...

Curse of the Malignant Corruption
Collection by
Zipfinator
Far away beneath the Sunken Cities and through the Infernal Hollow, Buki'vak the Corrupted dwells in the depths forever expanding his corruption throughout the sea. Hearing of his power, Lion seeked to harvest his parts for a fresh demonoplasty. After a s...

Beastmaster of the North
Collection by
Foe
Karroch the beastmaster has decided to migrate to the forests of the far north, tracking down an unnatural shadow that is neither natural nor magic. Unlike beasts that are accustomed to the presence of snow and ice, the beastmaster knows the limits of his...

Sniper SteamPunk
Collection by
Pryxas
...

Babka the Baba Yaga Courier
Collection by
Chemical Alia
A creepy creature from Slavic folklore, Baba Yaga is a magical, scary grandma who lives in the deep forest and flies about in a mortar and pestle. Babka comes with 3 different color styles: Traditional (red), Blue, and Ghoulish (neutral colors), so y...

Sabertooth Liger
Collection by
sir_AXE
W I P

Sacred Custodian Set
Collection by
CTaKaH_MoJIoKa

The Sunwalker Set
Collection by
sheepnerfer
The Sunwalker Set has a brimming power residing inside it to match even the most masterful Invoker. Armor that will stand the test of time and eternal combat in ways an Invoker would be sure to demand. Pulling its strength primarily from the fire of the s...