Showing 991-1020 of 7,702 entries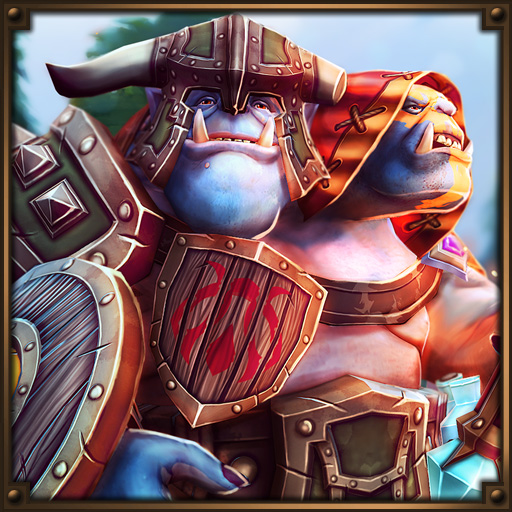 The Antipodean Allies
Collection by
ChiZ
The Ogre Magi may not have agreed on much, especially what role to play in the conflict around it. The one thing it could agree on was that it should dress for the status it wants, not what it has. Although it may not always understand the functions of it...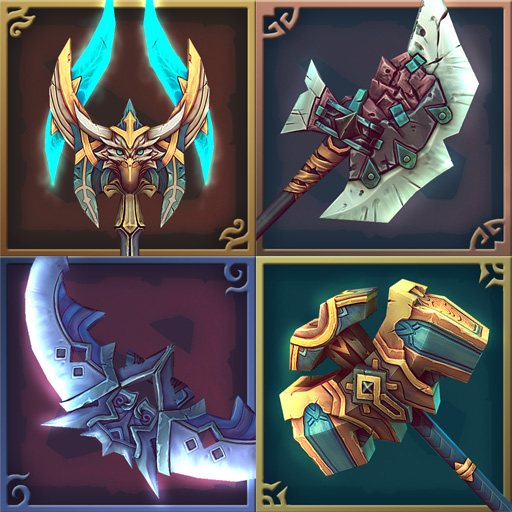 August Radiant Heroes Weapon Collection
Collection by
K-Pax
All of weapon for radiant heroes. pls vote it if you like :) this is my blog http://kpaxart.tumblr.com/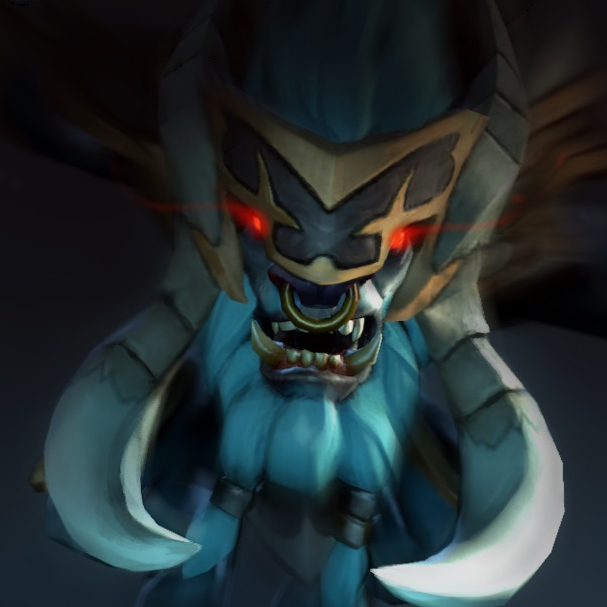 The Ice Breaker
Collection by
Bronto ϟ Thunder
This set was made by Danidem and myself in combination with and for the amazing iceiceice!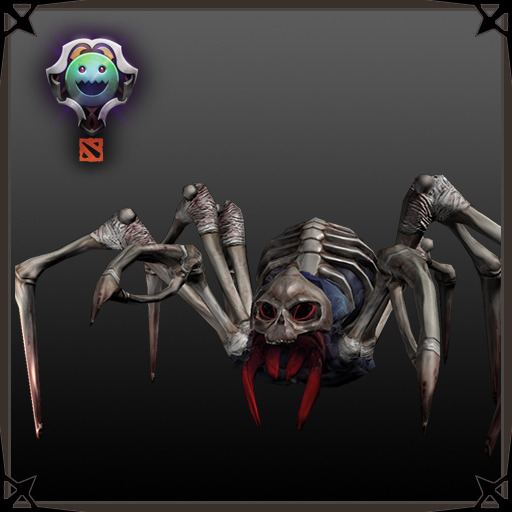 Crypt Matron Set
Collection by
Squibs
This is the Crypt Matron set, this set has been created from the bones of fallen adventurers seeking the riches in Broodmothers den Crypt Matron progress thread http://www.polycount.com/forum/showthread.php?t=106755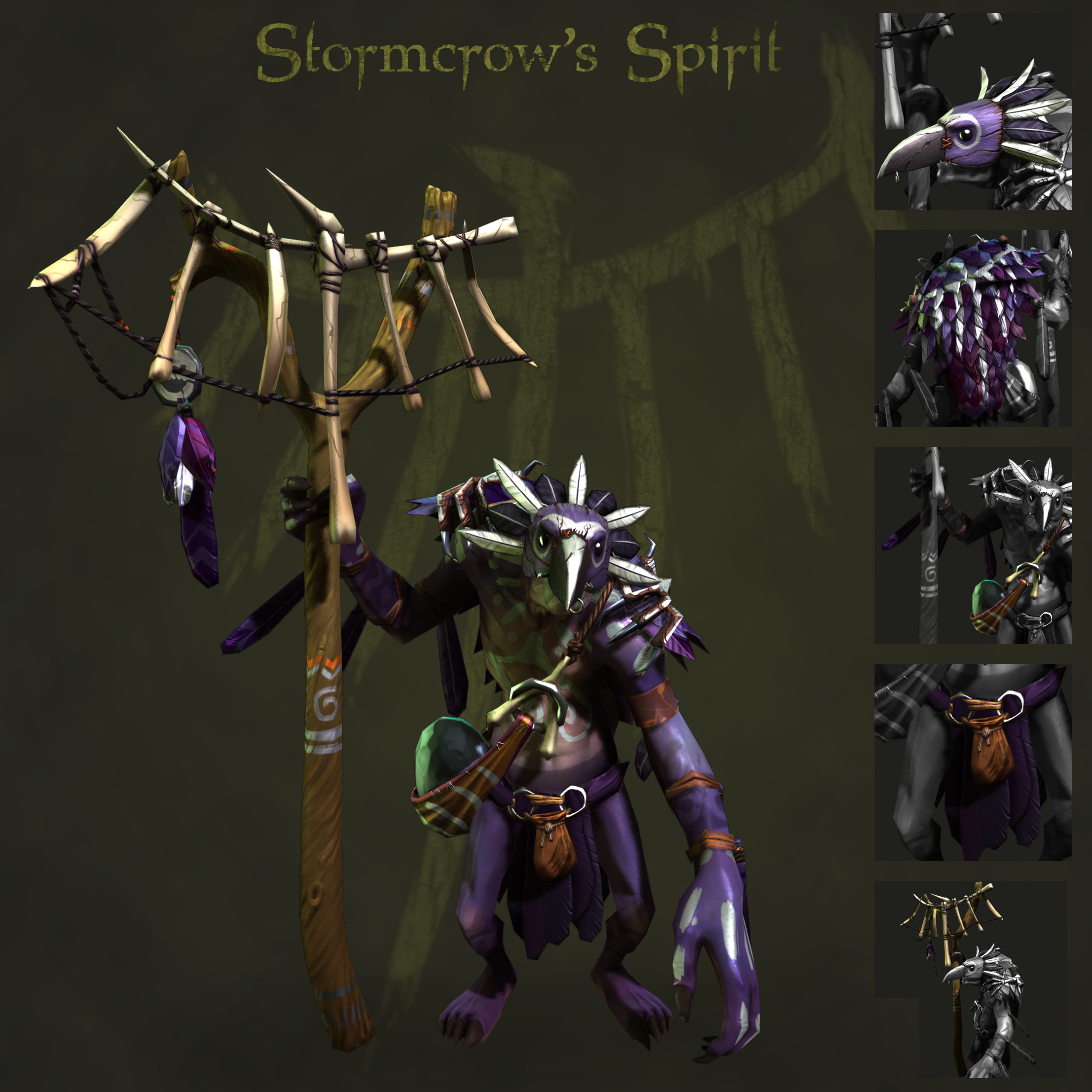 Stormcrow's Spirit
Collection by
Farfarer
Legendary tales are told of the near-mythical stormcrows. Giant, powerful and reclusive, they reside atop inaccessible mountain peaks, hidden from the world by constant dark clouds. Their rare sightings are warnings of devastating storms following clos...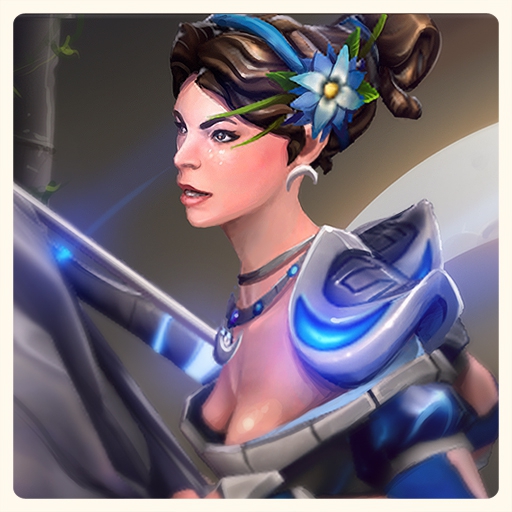 Nightbloom
Collection by
Chemical Alia
A set for Mirana by Chemical Alia and Dry.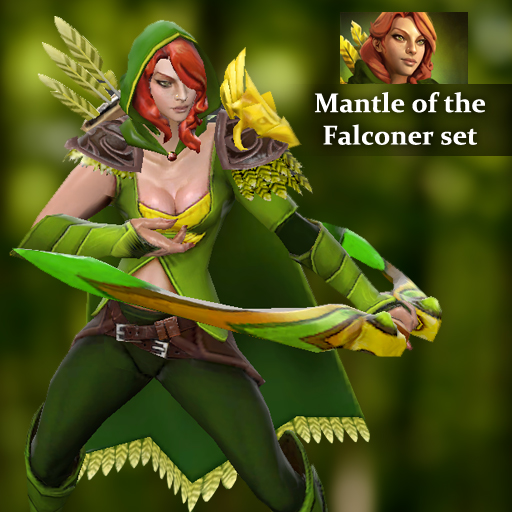 Mantle of the Falconer set
Collection by
Bleako
This outfit was built with a falcon theme in mind, with feathers decorating the cape and shoulderpads while also giving Windrunner a "mysterious traveling ranger" look by fitting her with a green hood and new haircut. The golden avian figure displayed on ...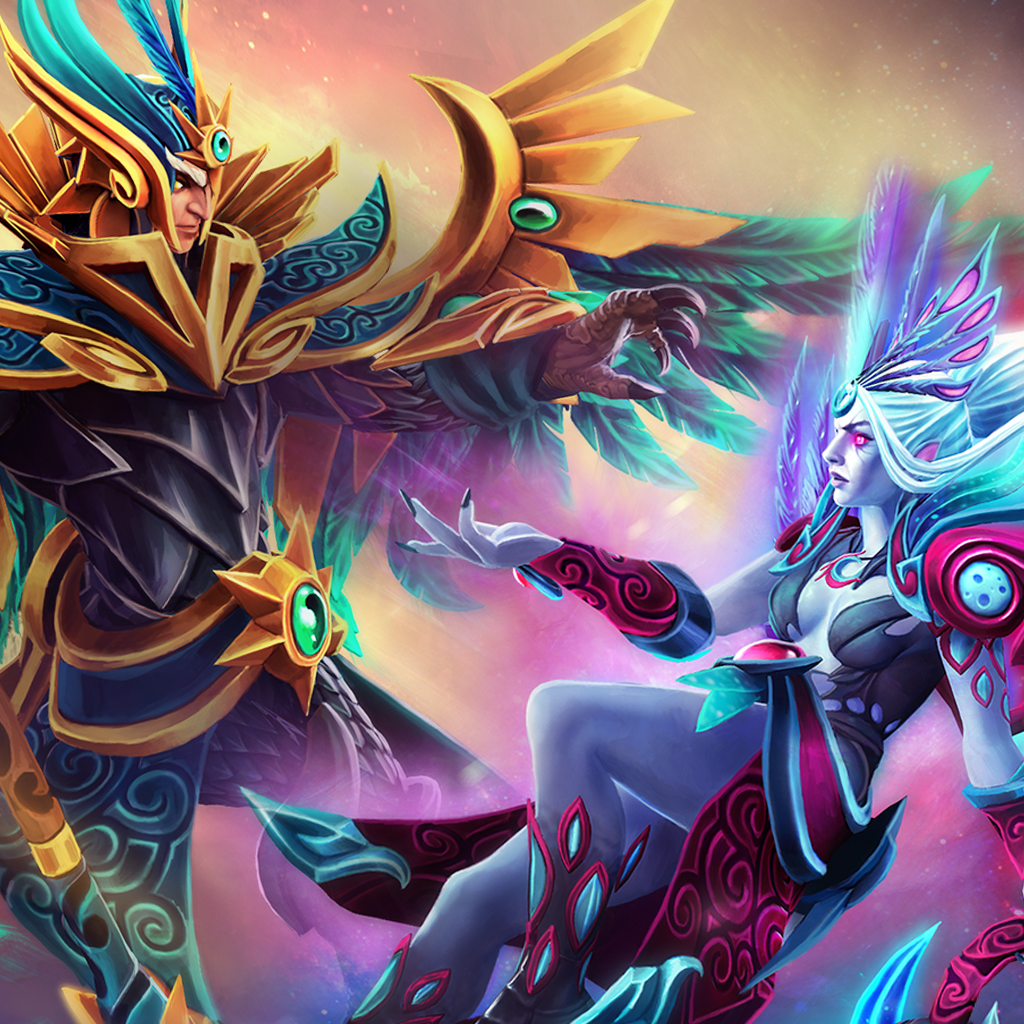 Zip's New Bloom Chips
Collection by
Zipfinator
A collection of chips created by Zipfinator and various partners for New Bloom 2015.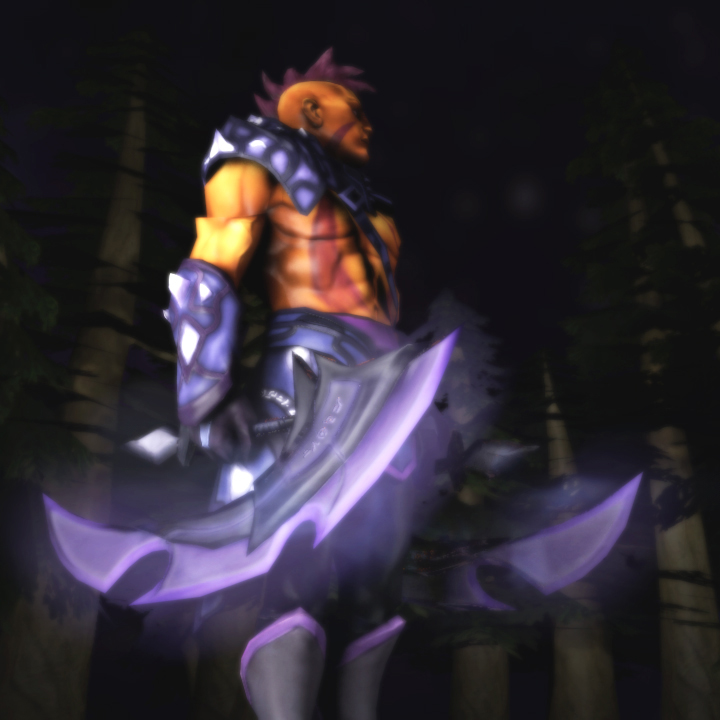 AM - The Belligerent
Collection by
mig
Our set for Anti-Mage, you can find our WIP thread below http://www.polycount.com/forum/showthread.php?t=107800 Regards, Plant / Hinata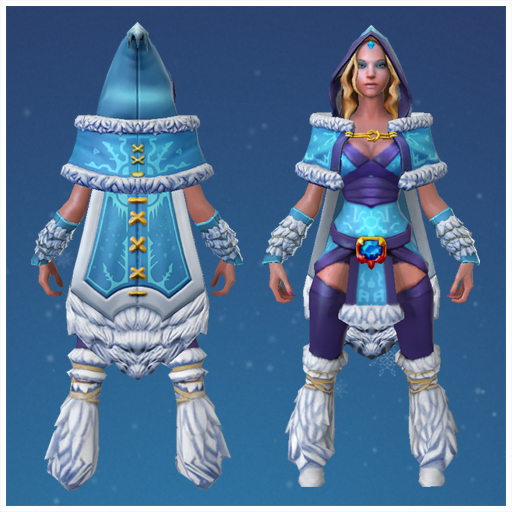 Heart of the North
Collection by
Frump
A set for Crystal Maiden. Lots of furs, essential for surviving the harsh northern climate of Icewrack.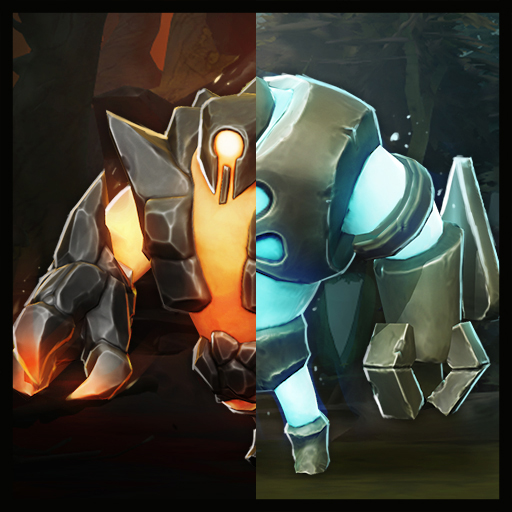 Vaal the Animated Construct
Collection by
mb813
A powerful vessel imbued with the energies of both the Radiant and the Dire, Vaal manifests its power depending on which faction you fight for!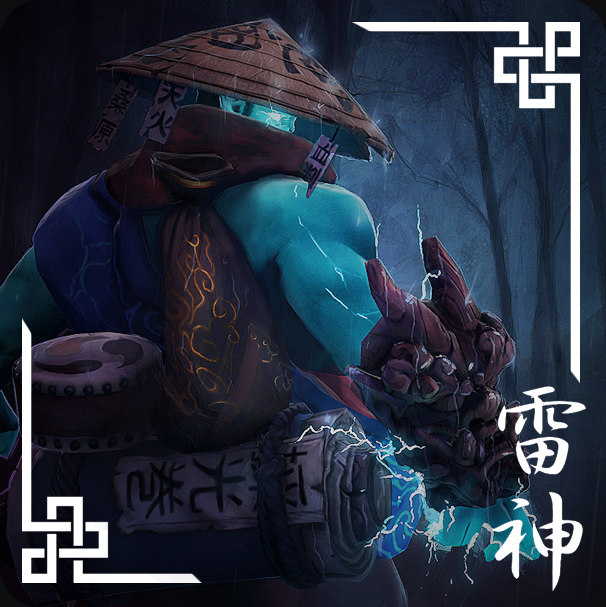 Lightning Demon Storm Spirit Set
Collection by
Joshua Morrison
Generations ago, in the plains beyond the Wailing Mountains, a good people lay starving in drought and famine. A simple elementalist, Thunderkeg by name, used a forbidden spell to summon the spirit of the storm, asking for rain. Enraged at this mortal's...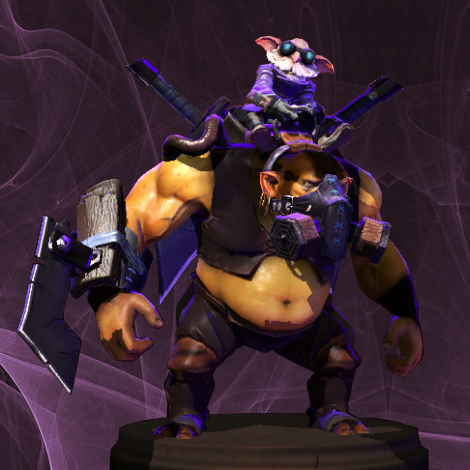 Alchemy Essentials
Collection by
:3
Essentials for alchemy and war!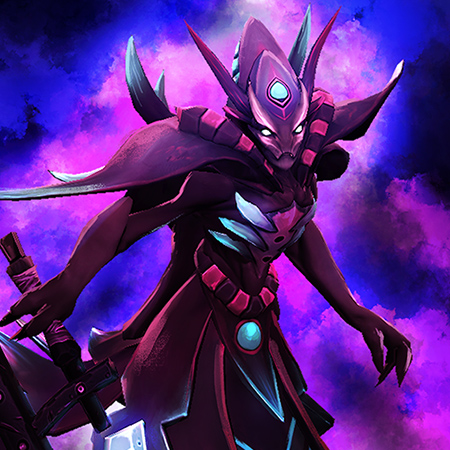 Eternal light set
Collection by
sir_AXE
Spectre identity shattering problems drived her mad and in undless struggle to regain her true form something changed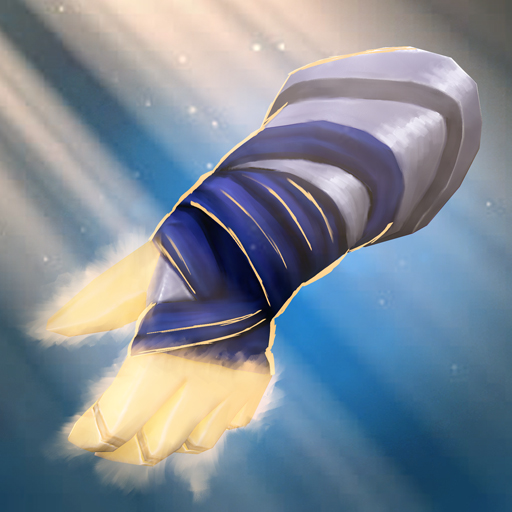 Nomel Gear
Collection by
Vermilion Wlad

Lion's Demonic Transformation
Collection by
DrySocket
An evolving head piece for Lion! These would level up for each level of Lion's Ultimate. If the community is interested, I might make an entire set which evolves in this way. Let me know if that's what you want! This was made during the Internation...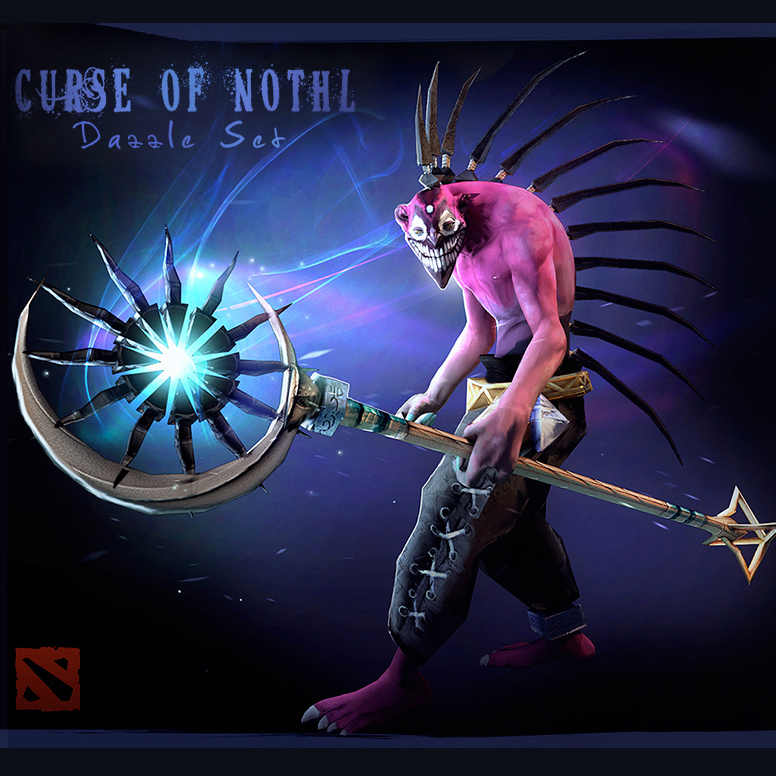 The Curse of Nothl
Collection by
Cersei Lannister
Very few souls were lucky enough to return from the dark realm of Nothl. Dazzle did, but the experience changed himself, making his spirit grew darker, unrelenting, unforgiving. His heart now carried a fierce shadow that would give him the strenght to cr...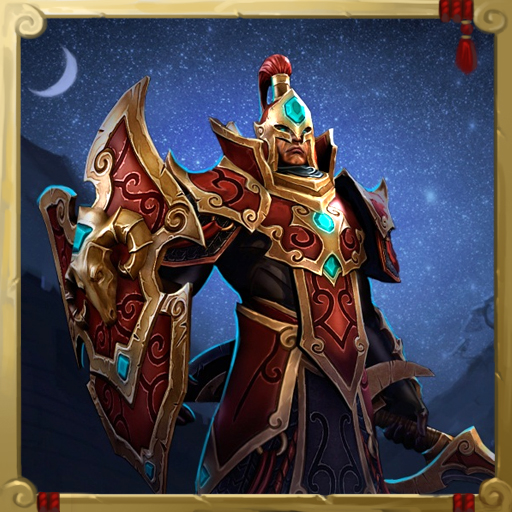 Reincarnation Of The Red Mage - Set
Collection by
No Fun, Only Sweat
Reincarnation Of The Red Mage - Set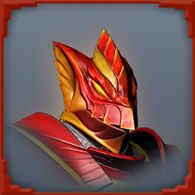 Crimson Wyvern Set
Collection by
Evil Kon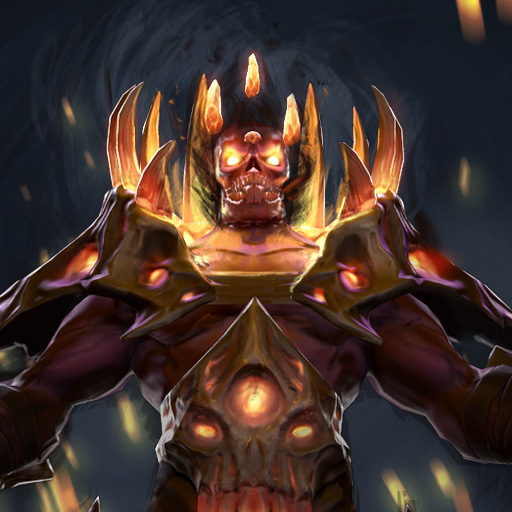 The Shadow King Set
Collection by
Le-Dano
Shadow Demon views himself a king and must remind lesser demons of their fate if they attempt to destroy him again. Taking the remnants of defeated Fiends and wearing them like armor, Shadow Demon intends to remind everyone of what he is and will become.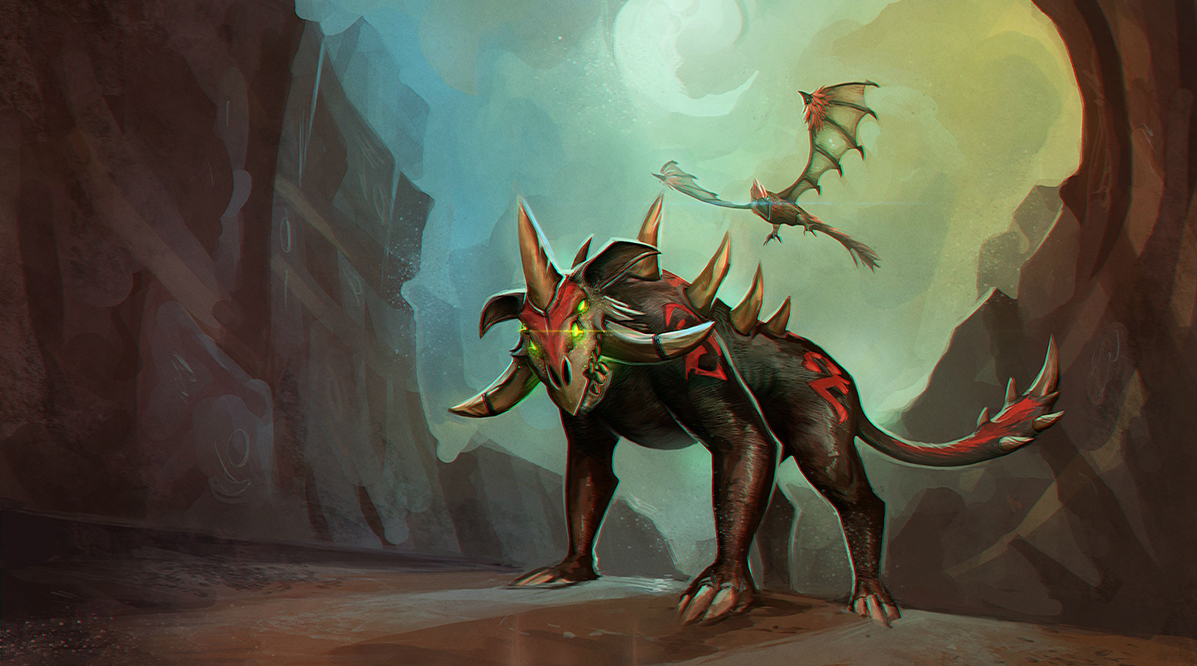 Ro'kar and Ezkir
Collection by
Vextrakt
Karroch paid in blood to rescue Ro'kar and Ezir; ancient creatures of the desolate lands beyond Slom. With the fading scars of captivity around their necks, animosity still stirred inside the beasts. Learning that freedom alone would not quell their anger...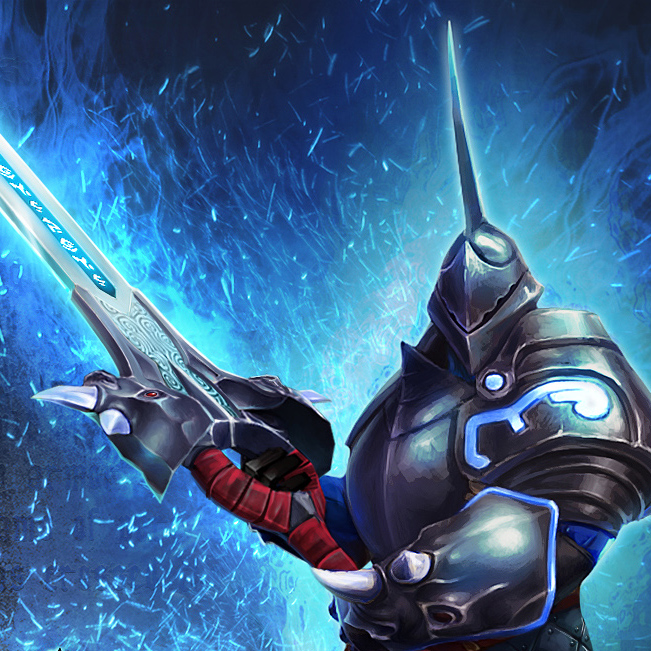 Sven "Rhinoceros order"
Collection by
valdic
купить http://www.dota2.com/store/itemdetails/20820?r=ce buy http://www.dota2.com/store/itemdetails/20820?r=ce Набор для турнира от FirstGameTV Dota2 CUP Set for the tournament from FirstGameTV Dota2 CUP We happy to announ...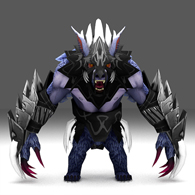 Ursine Dusk Armor
Collection by
FunkMasterLincoln
What better feature suits the mighty Ursa than a set or heavy Ursine Dusk Armor Thanks to my bro Martin Wijeiv for thinking of the name! Thanks man! Set: Ursine Dusk Helm Ursine Dusk Bracers Ursine Dusk Belt Like what you see? Please share and l...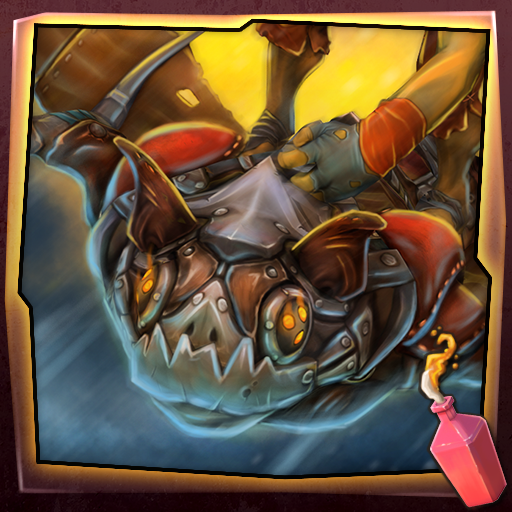 Captain Steambat
Collection by
SebastianBastian
Although its entire existence is soulless and mechanical and not much meat is remaining, the fire stills lives on.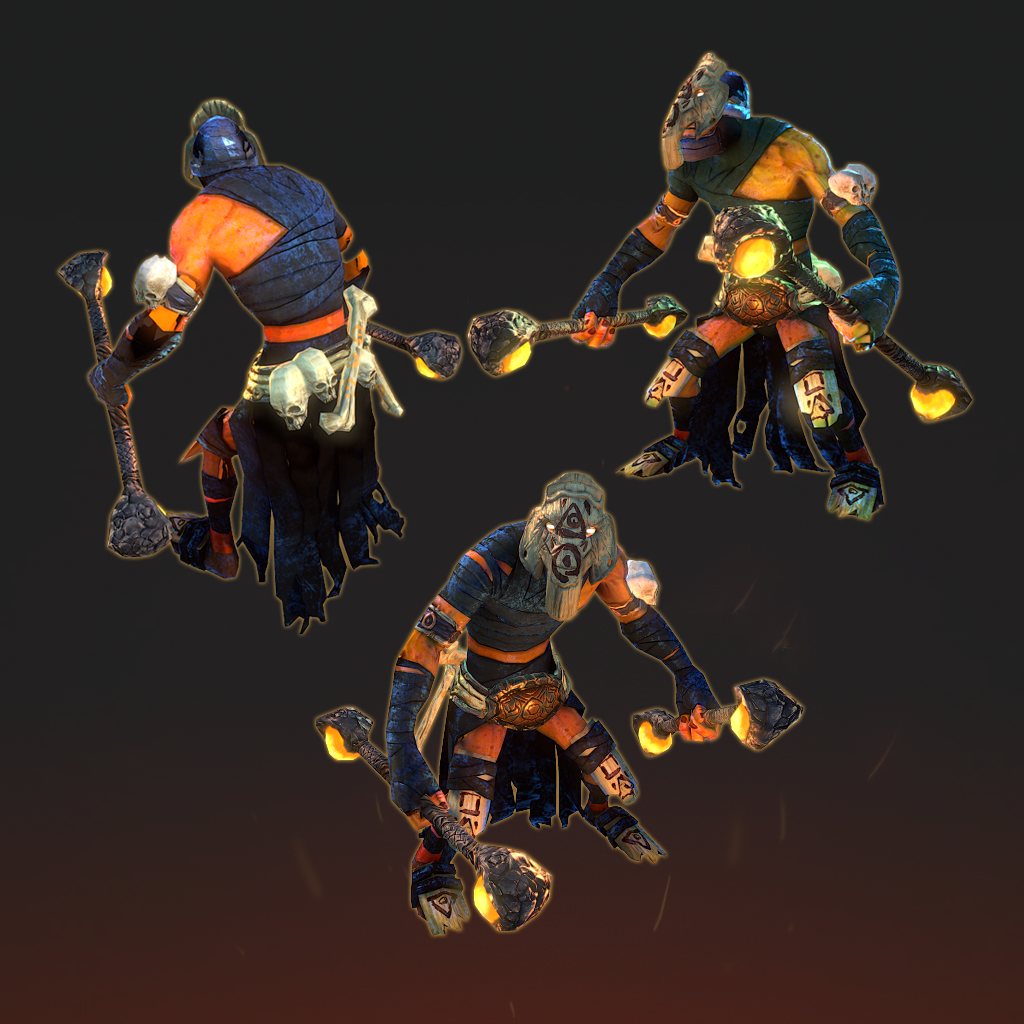 Might of Ancestors
Collection by
Tidal Craftsman
Trowle shaman's have a high respect for their ancestors and for the old ways of practice. This set embodies the Shadow Shaman's belief in magic and how it should be practiced. All items skinned to appropriate bones Items posses LOD0 level when availa...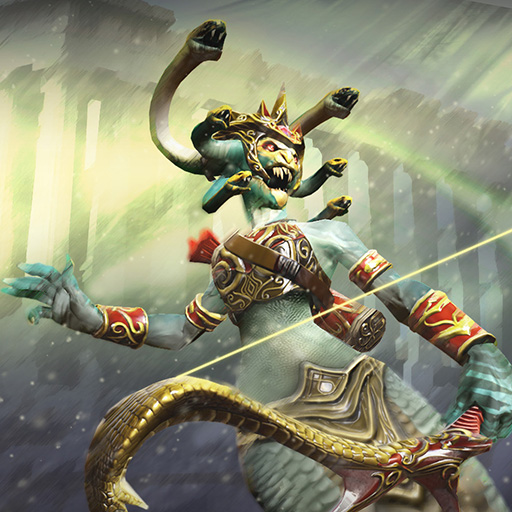 Hellenic Serpentine Set
Collection by
Evil Kon
Hellenic Serpentine Set

Emote Taunt Pack
Collection by
Old Man Mozz
5 animated emoticons for you to tell your enemy how much you care.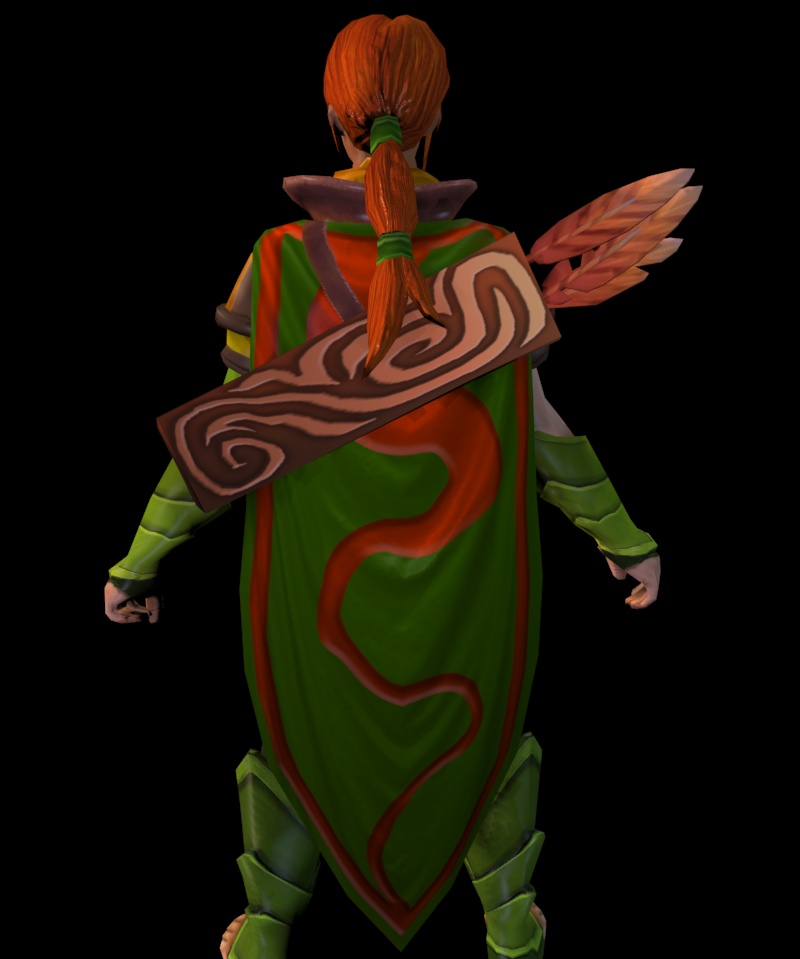 Windrunner Wanderer's set
Collection by
gramps
A set of items for Windrunner that includes a cape, shoulders with a collar and a scarf, a different hairstyle, and a bow. The shoulders and cape are meant to extent her colors, the tail like pattern running down the cape is meant to give the appearance...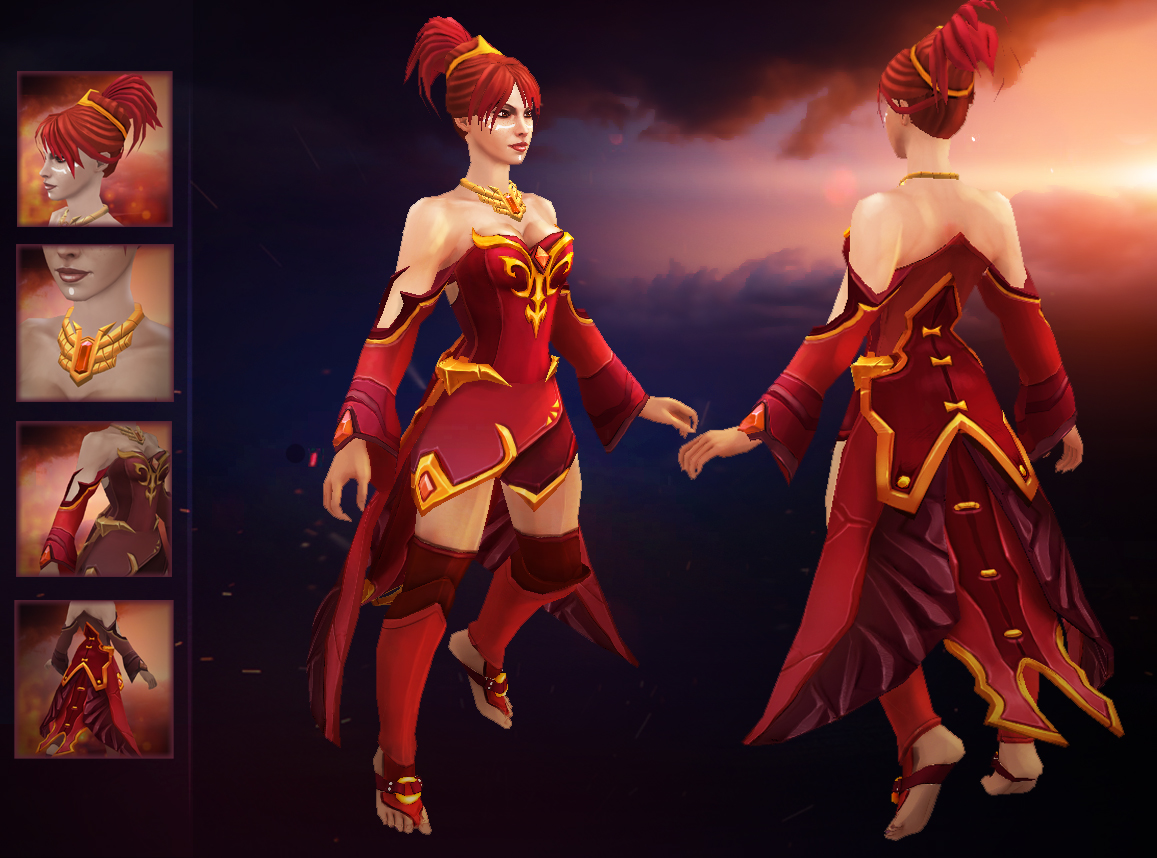 Phoenix Bloodline
Collection by
mihalceanu
Remake/overhaull of my old lina set .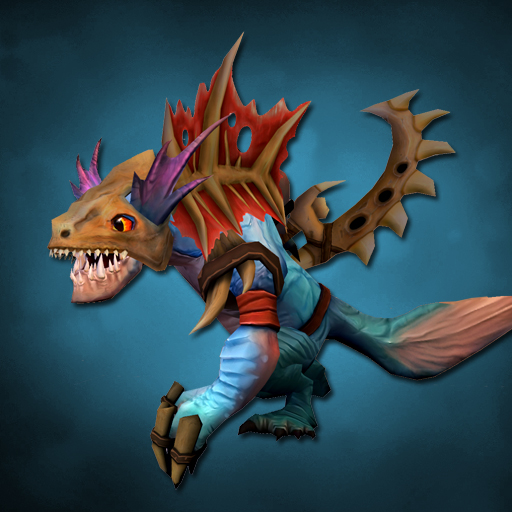 The Bone Bandit
Collection by
Hunter-Killer
Scraps scavenged from outer areas of Dark Reef, Slark used the remains of a fishy to disguise himself as the Bone Bandit. Any feedback please let me know and thanks for viewing! Thanks for the feature Dota Cinema! - http://www.youtube.com/watch?fea...